Top 5 Cam Sites Similar To ManyVids
Published
December 30, 2020
ManyVids is a great platform that started up in 2014, selling not only content created by performers, but products related to that performer, such as clothes, accessories, sex toys, and the like. It provides previews to the models which you can view for free, but you have to pay for their videos, pictures, and other similar content.
While the site is successful and popular, why stay on it when you can get the same content, but better? And in many cases, for free. These five sites give you the option to join fan clubs, membership programs, purchase or receive extra content, and even record and rewatch private shows, all in fantastic HD video quality.
---
CamSoda

CamSoda is the best freemium site around, hands down, and stars on many of my lists because it offers so much, yet asks for so little. Firstly, entering the site will likely be a shock to your senses, with over 600 rooms all open and streaming live with sex and nudity. The rooms broadcast in HD mostly, and the models are, to put it mildly, down to play. The site also offers one of the best mobile sites around with fantastic mobile cam to cam chats at no extra cost.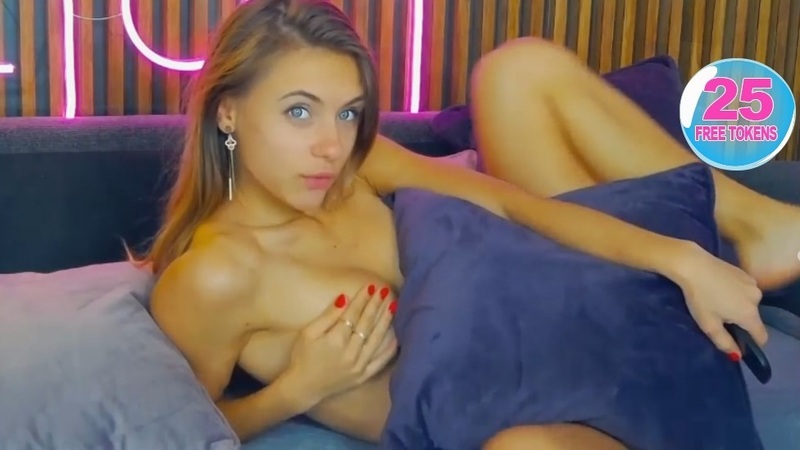 Though ManyVids offers content, CamSoda offers so much more, because it produces and puts up free, full-length XXX movies, some with famous porn stars. Also, you can record and save, and then rewatch at your convenience any and all your private chats, all stored in your My Media section.
Once you've found the perfect partner and decide it's time to make a personalized live cam movie with her, expect to pay around $2.75/min. However, CamSoda starts low, with some of the lowest prices around of $0.55/min, but the lower-cost rates don't often include the option to record the show. Some models include c2c in their prices, others charge extra. The only way you can find this out it to enter the room and click on the large pink Go Private button at the bottom of the live video window.
Another great way to get to know your models is CamSoda's blog, located at the bottom of the page, which has articles, features on new models, and stories about specific models so you can learn about them. Among the pieces are the top trending ones, which can show you which models introduced are getting the most attention.
---
ImLive

ImLive is a veteran premium live cam site with a loyal following of both members and hosts, probably because it loves to spoil both. The members are always offered special promos, the models offer discounts and low-cost fan clubs, and you can even record your private shows for free. The giveaways are plentiful on ImLive, for first time users up to 50 free credits (Wroth 50$), and existing members receive perks as they automatically rise in their membership tiers.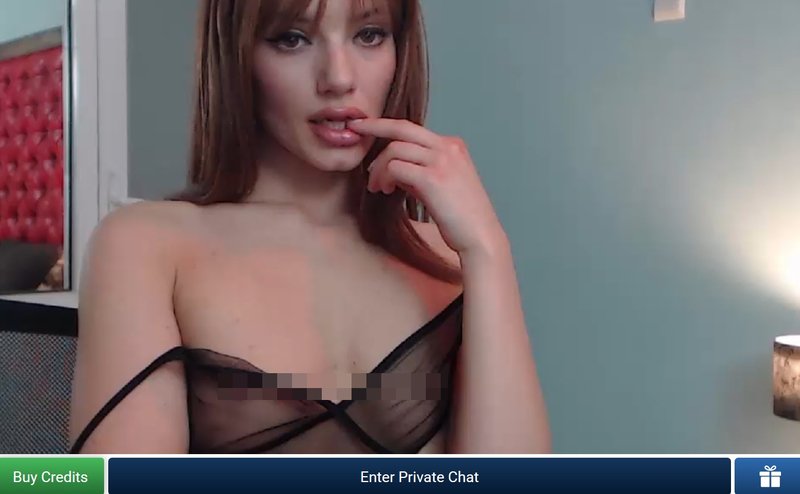 Despite the fact that ImLive has countless fans and members worldwide, the site is not one to rest on its laurels, and has just launched a new mobile platform with cam-to-cam capabilities on phones and tablets. The new interface is sleek and user-friendly, and has quite a few neat features, which makes it easier for first time mobile users.
As far as content goes, models love to create videos themselves and post them on the site, and watching them is completely free once you become a Bronze member, which is the status you receive automatically once you purchase at least once on the site. So, unlike ManyVids, here you can follow the model whose videos you've been watching, and for free, too. To show your support, you can vote each month and help your favorite girl win big.
The average price for a c2c and 2-way audio inclusive session is just $2.25/min. You can use the excellent filter to sift through the cheapest rooms per minute and find those asking for the minimum of $1.00/min. On ImLive, recording sessions is completely free, however you'll have to pay in order to rewatch them, and each purchase lasts 72 hours. The price is based on the length of your session, so keep an eye on your recording during your naughty 1-on-1 tryst.
---
Flirt4Free

Flirt4Free is one of my favorite sites, because it looks super premium and high class, until you discover its seedy underbelly of crazy fetish and kink. The site hosts a mini-site within it, comprised of a fetish community, including members and models. You can not only find every fetish category under the sun, you can chat on the Forums to find that special lady, and also get schooled in the Education Center, for those who are newcomers to the kinky lifestyle.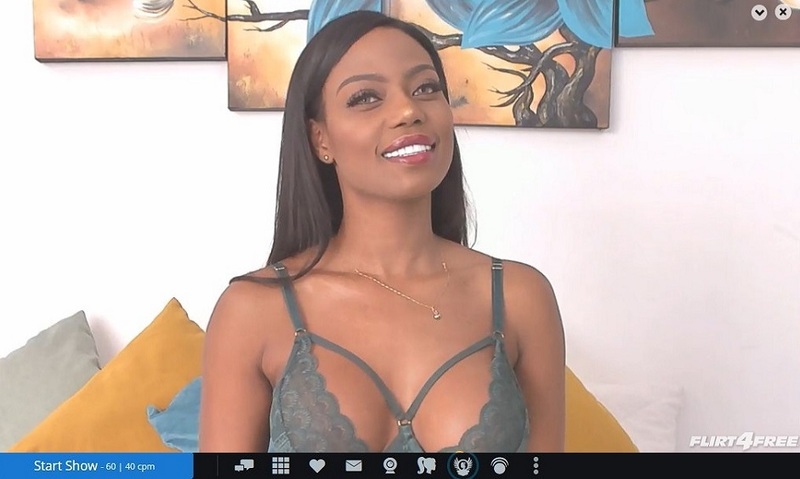 There are so many ways to interact with your ladies, not least of which is 3 types of interactive toys, which you can tell by the blue, pink, or purple dots on their profile. Purple rooms are the most exciting, as they allow you and the model to both connect to your own compatible toy, and maybe even orgasm together. The rooms mostly broadcast in excellent 720p streaming quality, which make those interactive sessions that much better.
Your private shows are recorded and automatically added to your Flirt4Free online profile where they can be accessed and watched as many times as you want for up to a week. After this period, you'll need to pay to watch them again unless you're a VIP member, which I highly recommend. For $34.95 a month, you'll unlock a lots of benefits, like 200 free videos a day, unlimited access to recorded shows and 5% off on all video purchases. ManyVids has no such membership.
Another fun bonus to Flirt4Free is the ability to negotiate prices with a cam model. Many will cut you a per-minute discount if you book a block of time, from 15 to 60 minutes. Some models also have promo codes that you can use which give free additional minutes on any private show mode. On average, a 1on1 cam session comes in at $4.10/min, though the cheapest cam rooms start off at $0.45/min. All rates are inclusive of cam2cam and dual-audio usage.
---
Stripchat

Stripchat is a freemium cam site that thrives on kink and open minded sex-crazed models that are both stunning and include all manner of sweet perversion and nastiness. The site also offer a staggering amount of categories, with such gems such as Yoga Granny, Colorful Colombian, Non-Nude Indian and Vaping Venezuelan. With over 2,000 models there's something for everyone, and considering the HD category provides up to 1080p rooms, it's a site that's hard to stay away from.
A models fan club works a little differently on Stripchat, with three levels, Soldier, Lord or Prince for $9.99, $19.99 and $49.99 a month. But that's not all that's different. A huge perk is that the model herself has control over what her club gives her members. She could decide to provide special privileges, discounts, authority in her room, and so much more. This means that you could talk to the model and during your private chat perhaps negotiate your fan club options. This is an option not available on ManyVids.
As for the private shows, you can record and rewatch for free. Check out the category Recordable Privates, which will show you which models allow recordings. The cheapest rates start at only $0.75/min. with an average of $3.00/min for a private show. With the price including the option to use virtual reality to chat with the performer, it's a bargain. Check out the VR Cams category to get the scoop on Stripchat's amazing VR tech.
There are plenty of ways to save on the already cheap site. Activating the cam2cam feature isn't always included in a model's rates. Some charge a higher per-minute fee for it, whereas others have all-inclusive prices. The site is also one of few freemium sites that allow you to pay with a gift card, which is a boon to anyone still hanging on to one from last Christmas.
---
Chaturbate

Welcome to the show. With over 4,000 open rooms, all happily displaying sex and nudity in countless tags and gorgeous amateur models, many European, this is one big sexy extravaganza. It's hard to imagine you not finding your bliss on Chaturbate, the selection alone will take you hours to sift through. It's a tough gig, but someone's got to do it. These ladies are freaky, funny, definitely not shy, and with the HD and HD+ rooms up to 4K in HD streaming quality, you won't miss a beat.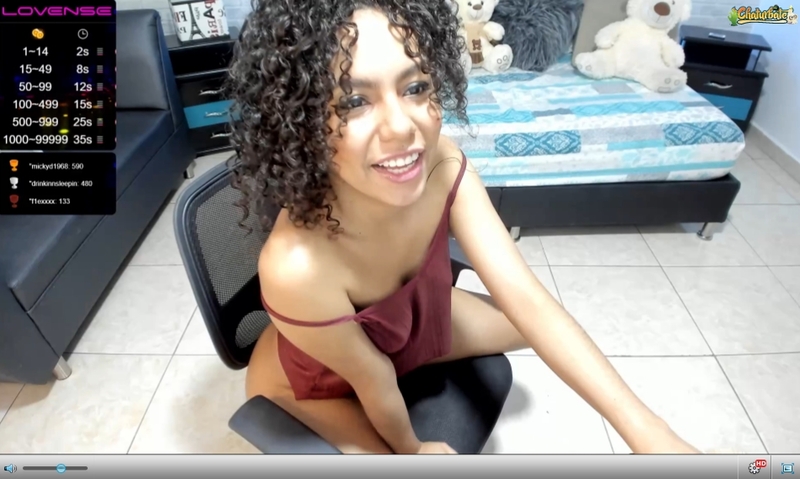 Chaturbate would probably be higher on the list if having a c2c private chat wasn't so cumbersome to set up. The good news is that many of the webcam models on Chaturbate include free show recordings with their private shows. All recordings of over 30 seconds are added to your personal collection, to be viewed again whenever you want. Just check with the performer whether they do have a recording option.
The cheapest private show rates at Chaturbate kick off at $0.60/min, but on average, the more experienced models charge around $2.30/min. Keep in mind that many models won't enter a private mode. On the upside, if you're looking for some free fun and games with a no-holds barred amateur exhibitionist, Chaturbate has them in their droves.
However, there are many pros to this site which ultimately make it one of the most popular free webcam platforms around today. Not only is there a huge selection of rooms to choose from, including models who love all things fetish, but the hosts cover every category imaginable, from amateur co-eds streaming out of their dorm rooms, to some very kinky live action cam stars broadcasting in brilliant 4K HD quality.
---
Conclusion
ManyVids is an impressive site and its popularity is definitely understandable. However, it's not dedicated to live cams, and absolutely doesn't offer thousands of models, countless categories including specific fetishes, and doesn't allow free recordings you can watch at any time, and there are no c2c chats on mobile devices, either.
This is why my pick for the best alternative is CamSoda, which excels on so many levels. The models, the HD quality, free recordable shows with no time limit or charge, extra content of exclusive videos filmed with famous porn stars, and of course a myriad of open rooms with sex and nudity you don't need to pay a dime to watch. The quality of performers, amateur as they may be, is great, as is the brilliant mobile platform with c2c. On CamSoda a good time is inevitable, and can fit any sized wallet.