ImLive Review - Fulfilling Fantasies For Cheap
Last updated
January 08, 2021
Premium
Clothed Free Chat
First Purchase Bonus
Pros
Cheap private chats
Free C2C in privates
Discount Clubs
Live chat support
Cons
Tame free chat
Limited HD rooms
Few payment types
Since 2002, ImLive has been pulling in the punters and winning industry awards. I'll show you why I believe this is a top rated site despite one glaring fault, that many girls are still broadcasting in standard definition video. This site makes up for this with themed contests, celebration events, pornstar appearances, the gifting of credits to members, and a multi-tiered rewards program. This is an active sex cam site, with a lot going on.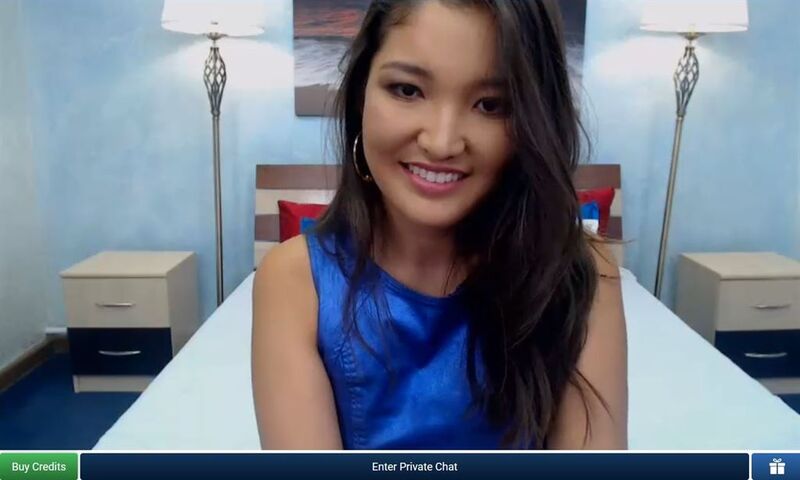 The site is so much more than just an XXX-rated video chat site. For first-time (and veteran) visitors, you'll easily spend a couple hours of rubbing and tugging without even getting into a private chat room. Those good ole one-on-one private boudoirs are just one of the many rides for randy readers to enjoy in this pussy playground.
The Cam Girls
I'll start with a quick review of the cam hosts on the site. There's about 40,000 banging bunnies registered with Imlive. And every time I've been on the site, there are at least 500 of them actively online. Obviously this number goes up or down depending on the time and day. And of course, you can filter this number down by choosing a category or attribute: single girl, girl on girl, trans, hardcore fetish, BDSM, threesome, etc. And, if it's a red-head milf with big tits and a small ass, then all it takes is a few clicks and up she'll pop. You can even narrow it down to those that'll give you jerk-off instructions, fist themselves, or be your own personal female dominatirx.
If you're looking for some cock action then you've got around 7,500 guys (straight, bi and gay) and trans to choose from, but... most only really come on the site during peak hours. Don't get disappointed if you sneak into ImLive at off-peak times and just a handful are waiting for your cock-and-bull story.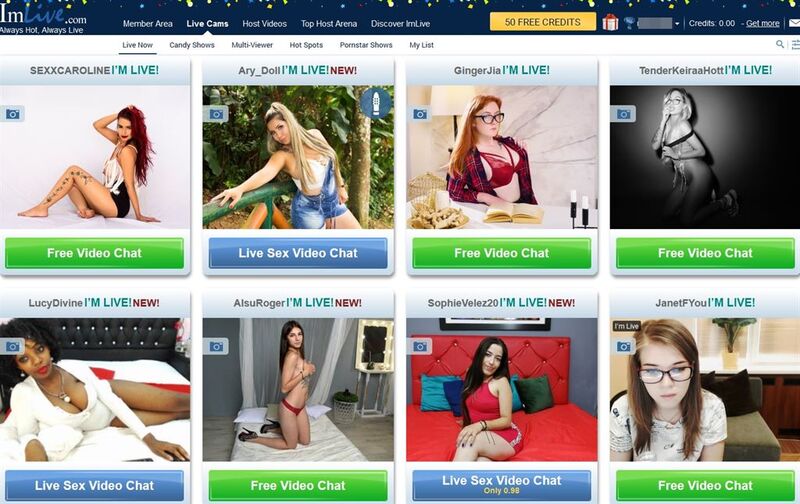 All the lovely online lassies are happy to entertain in free video chat sessions. Simply hover your mouse over her snapshot and you'll get a live video peek into her room. If it looks interesting, then click on in and get a better look at the babe who's waiting to have some funky fun with you. If some lucky dude has already paid to get her party started, then her sexy snapshot appears with a box noting she's currently engaged in Live Sex Video Chat. You won't get a live peek into her room, but patience my friend - she'll be back to free video chat before you know it and ready to party some more.
Don't expect much x-rated action in the free chat option though, they tend to keep their goodies covered.
No patience? No problem.
If you want to join the party in progress, you'll probably be welcomed in (for a charge). Each cam cutie sets her own credit/min rate. Simply pay-up and you can join her and her virtual guests for as long as you want. Occasionally there's no room in the party inn. You know the saying, too many cooks spoil the broth -- well in this case, too many party players can spoil the sex. There's generally a limit to how many can join in the Live Sex Video Chat, so don't get upset if you're late to the party and she won't let you in - your turn will come (and probably so will you).
So now you may be asking, just why is ImLive an x-rated Wonderland? Quite simply my friends, live video chats and private shows are just some of the many raunchy rides that'll get your rocks-a-knocking in this premium webcam site.
On The Menu
Pornstar appearances
Monthly video competitions
Themed sex parties
Candy Shows, cheap group shows
Multi-host chats, 2 girls at the same time
Fulfill Your Fantasy, post your requests - My fave!
Cam2cam and 2-way audio require no additional cost
Now while this is certainly a delicious menu of sexual treats, you're probably asking yourself; what's worth ordering and what to skip?
Feature Highlights
My advice: Skip nothing. Pig-out until you're juiced out.
My personal fave that I can't recommend highly enough is the banging hot Fulfill Your Fantasy dream-ride. You just write in your fantasy and hit send, then let the fun begin. Hosts very, very quickly will jump on your ballsy bandwagon and offer to fulfill your deepest desire in a private show. Prices differ from girl to girl - so it's just a matter of finding the right gal at the right price. Two pussies, three dildos and swapping of cum squirt while they look you in the eye and call your name - it's just a click away.
Candy Shows are a cheap way to see some serious hardcore humping. These are group shows the model starts by setting a tip goal to be reached. For just a few credits you can bag a front row seat to a live sex show where the horny chiquitas really demonstrate what they're made of. Watch them squirm, squirt and beg for more - all for less than it costs to get a baloney sandwich. Believe me, your baloney will be more than happy with these candy comers.
Pornstar Shows - yes dudes, it's true. Some of the world's leading adult actresses (aka pornstar goddesses) give online shows that'll blow your mind - exclusively for ImLive members. If you miss a show, don't worry, the site has a library of performances dating all the way back to 2007. That's some serious boob binge-watching to catch up on. All the past videos are FREE for Bronze members and up. But beware if you're watching in Europe - most of the videos are copyright protected and can't be viewed worldwide.
There's so much more: the themed sex parties, monthly video contests, hot spots, group cams etc., as well as video chat and private shows, but hey - why not just find out for yourself all the goodies and treats that await you in this wankable wonderland.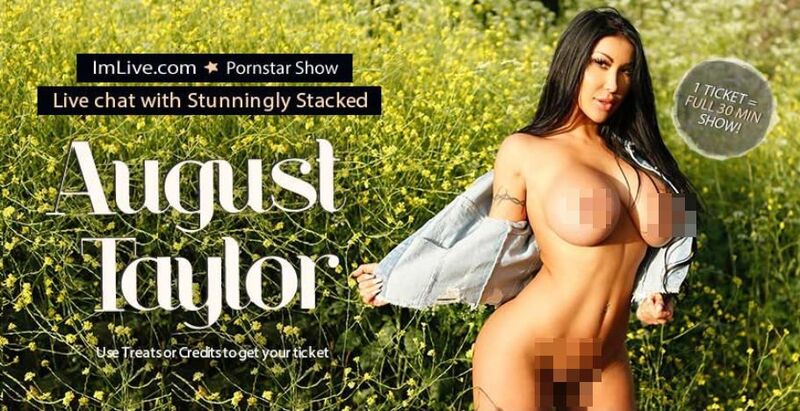 Getting Started
ImLive sign-up is super simple. Just type in that secret email address you keep away from prying eyes - choose your alter-ego username, and get ready for some banging sexcapades.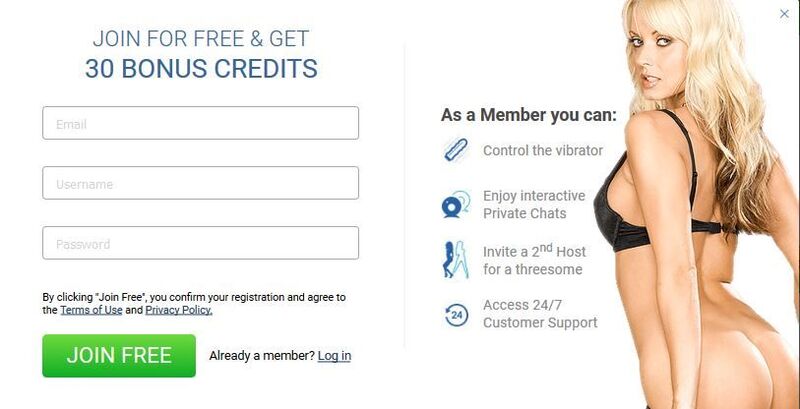 After you've taken a joyride around the juiciest jugs online, it's time to get down and dirty. I very quickly found that most of the really fun stuff demands some dough flow, so it's worth getting some credits in the wank bank at the get-go. And, if it's your first-time buy-in, you'll get a juicy gift bonus of extra credits.
Chat Options
A hot Tom Tip: If you're looking for a few minutes of gratis goodies, then check out the naughty foxes who are getting ready for their candy show. If they're in preview mode, you'll get an eyeful of scorching nip slips and maybe even some dildo play for free.
Free Video Chat
No credits required and open to all membership levels. These rooms are the tamest, basically the webcam models are drumming up business for a private show. Saying that, some of the horny little hotties just don't like wearing clothes - even the skimpiest of lingerie. I've come across several cam girl models that just let it all hang out for free. Keep it up girls!
Live Sex Video Chat
This pay for play is where the action heats up. In Live Sex Video Chat you can use your webcam and microphone and get to intimately know her - inside and out. Before you go there, it's worth checking out her profile to check the kinks and fetishes that flood her basement. So if you're into BDSM, anal, fisting, feet or slaves, etc., make sure she's the girl for you before taking her private. If the cam babe is already in a Live Sex Video Chat, and her room is accepting more members, then you can join the ongoing party on a credit/min basis.
Candy Show
As I noted earlier, this is a credit friendly way to see some serious action. How it works is the girl sets a targeted tip amount and if she reaches her goal, she'll pull out all the stops in a full-on sex spectacular. She'll note in her chat room how much you have to tip to get a virtual seat to the show, as well as how long the show will last for. The price and length of the show can vary significantly from girl to girl, so it's a good idea to do your homework before tuning in. Bear in mind - if her tip target isn't reached she may cancel the show - annoying yes - but you'll get your credits refunded.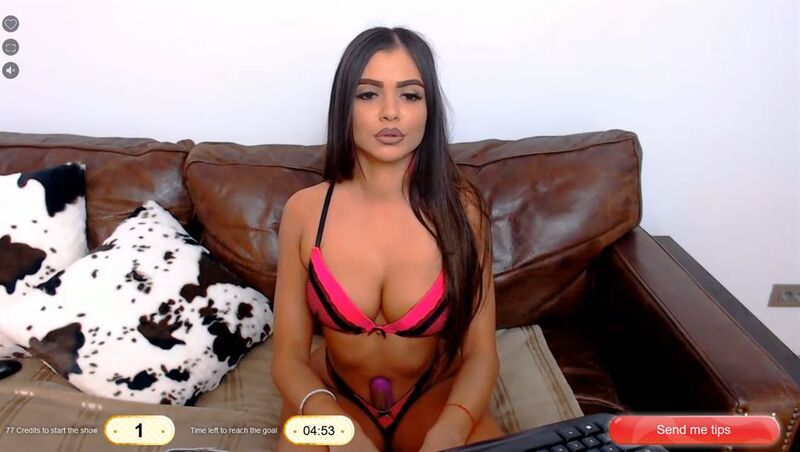 Free Multi-Viewer Chats
This is a way to see six chat rooms at the same time. You can't interact with the luscious ladies, it's a purely voyerustic way to see if you're missing anything interesting. It can also be frustrating as the streaming stops and refreshes every 20 seconds or so.
Full Sex Mode Multi-Viewer Chats
This is pay for play - the difference from the free option is you get to see six private chats taking place - so that means six sexy strumpets strutting their stuff in a full-on extreme xxx-rated show.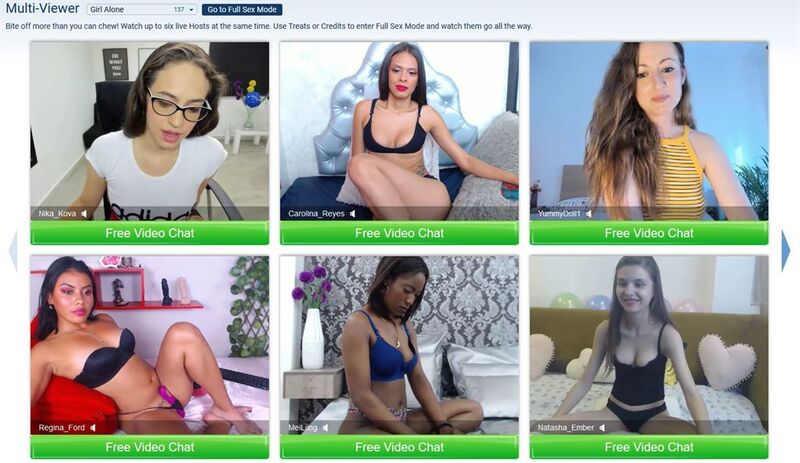 ImLive Prices
If numbers ain't your thing - then all you have to know is one dollar = one credit. The more you spend, the higher up the membership tier you climb. And the higher you are (Bronze - Silver - Gold - VIP) - the more treats and discounts come your way.
Drilling down to details, one minute of private chat averages $2.25. The cheapest comes in at around $1.00/min. With all the additional discounts and free credits that ImLive dishes out, it is without a doubt, one of the cheapest private chat sites around. If you sign up for a model's Discount Club you'll get even more perks and savings on private video chats and any past videos she has uploaded for your viewing pleasure.
Payment Options
You can purchase credits using: Visa, Mastercard, Maestro, Discover, JCB, Diners Club
Additionally, from Europe: ideal, Sofort, Paysafe and Direct Pay EU
Another option is to use PumaPay - a cryptocurrency payment system that ImLive has partnered with. They seem to be pushing this option offering bonus credits on every buy-in you make via PumaPay.
Once you sign up and get some of those all-important credits you'll automatically become a Bronze member - and this is where the fun really starts.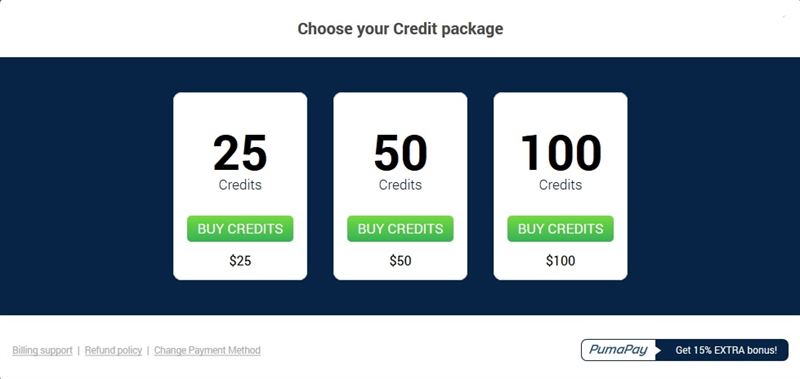 Membership Benefits
Once you've made your first credit purchase you automatically get upgraded to the Bronze membership status. The more credits you use - the higher your membership tier becomes.
Bronze Member Perks
First 20 seconds free on all private chats
Full access to hosts private photo galleries
Free access to intro videos & monthly contest videos
Discount of 0.60 credits/min on private chats
Free access to pornstar shows
20% off past live shows
Silver Member Perks
Up to 10 bonus credits on every purchase
Up to 10 treats on every purchase
Discount of 0.70 credits/min on private chats
Free access to pornstar shows
25% reduction on past live shows
Gold Member Perks
Up to 20 bonus credits on every purchase
Up to 20 treats on every purchase
Discount of 0.70 credits/min on private chats
Free access to pornstar shows
30% reduction on past live shows
VIP Member Benefits
Up to 25 bonus credits on every purchase
Up to 25 treats on every purchase
0.90 credits/min discount on private chats
Access to fully occupied group chat rooms
Free access to pornstar shows
35% reduction on past live shows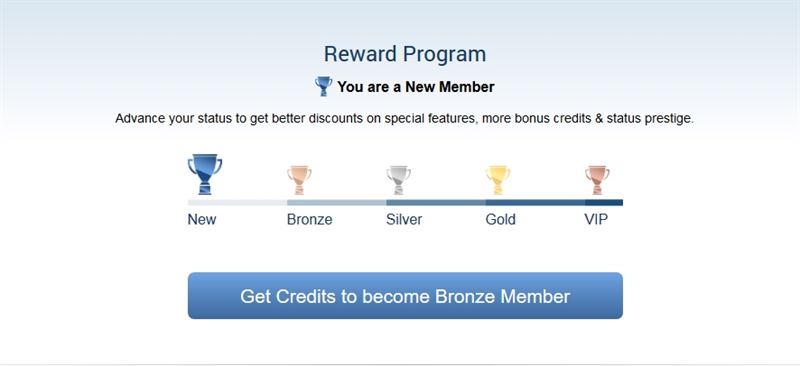 Mobile Experience of ImLive
ImLive's mobile version is a winner in my opinion. The back-end boys (or girls) know their stuff. To log into ImLive when you're on the go, either; scan the site's QR code into your phone/mobile device; type: 'ImLive.com' into your mobile browser, or click on the link they'll automatically send to your email and you're hot to trot.
Currently, ImLive does not offer the cam2cam feature during a private session. If you want to be able to show yourself to the webcam girl while sex chatting over your phone, then check out the c2c features of LiveJasmin.
Video Quality
So my major gripe for a long time was that ImLive used to suffer from low quality video feeds. That's not the case any more. At least not for about 50% of the webcam rooms. ImLive has done its part and invested in some serious upgrades to the site's streaming abilities. Today, many of the live cam models offer fast HD webcam streaming. Now, we just need to wait for the rest of the model hosts themselves to do their own upgrade at home with better HD webcam equipment and faster lines.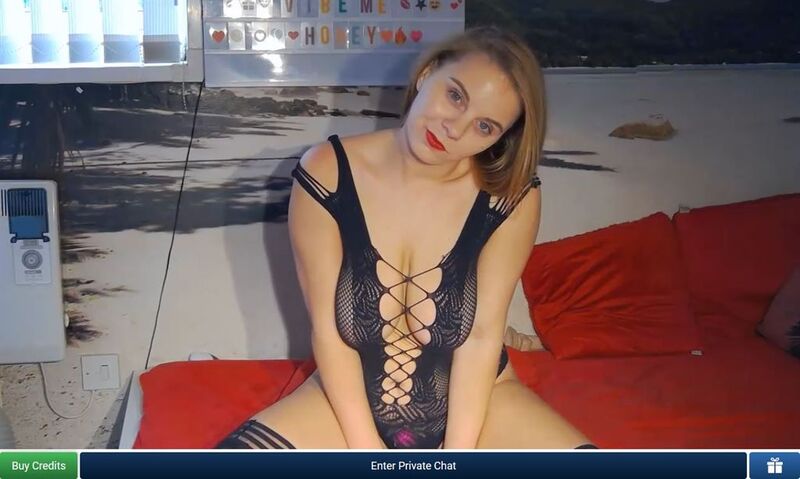 The Pros & Cons
Pros
✔ Great membership program and benefits
✔ Huge amount of additional X-rated features
✔ Competitions and raffles offering great prizes and free credits
✔ Increasing number of live cam broadcasts in HD
✔ Guest pornstar appearances
✔ New features constantly added
✔ Extremely low-cost chats
✔ Join a model's Discount Club for extra savings
✔ Gifting of 'treats' that can be turned into credits for entry into shows
Cons
✖ Can be overwhelming to navigate
✖ No X-rated free chat rooms
✖ Models are mostly pros - very few true amateurs
✖ Takes time to get a higher membership level
✖ Top Past Live Shows, Hosts' Video Series and Recorded Videos cannot be viewed in Europe
Before You Go
It takes a visit or two to really get a good understanding of the many, many features that ImLive is dangling in your face. You can spend hours browsing the cornucopia of sex-crazed babes jiggling for your attention against the videos, competitions, pornstars and group shows that are all pulling at your pecker. But at the end of the day - it's all about the video chat and cheap rates. Membership packages to ImLive are probably some of the best I've seen. Even at the basic Bronze level, you're getting a basket of access passes, goodies and discounts making ImLive one of the most wallet-friendly, adult wonderlands that really can make your sexual fantasies come true.