Streamate Review - Pay As You Go Live Porn
Last updated
February 19, 2021
Pros
Mostly HD rooms
Exclusive models
Big variety
Pay-as-you-go
Cons
Pricey top models
Tame free chat
Streamate is a borderless, global live cam site where both amateur and professional cam exhibitionists from every continent play together in a mega porn playground. It stands apart from other XXX cam sites, not due to its stunning models, HD streaming rooms or the huge slew of sexy kinks and fetishes practiced, but because of its great pay-as-you-go system. Yep - this is a game changer. To find out more... read on.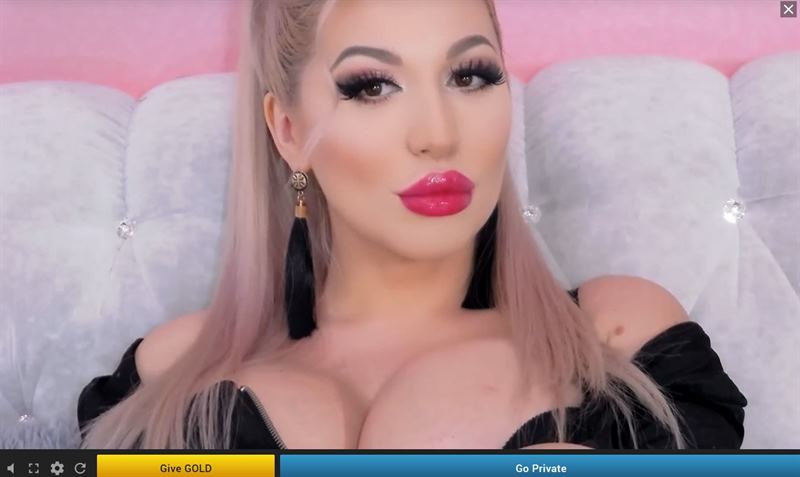 There are usually around 1,000 plus models streaming in a mixture of HD and high-quality SD rooms, 24/7. The overwhelming majority of rooms are girls, but if you're interested in spicing things up or just feel like some dick, then you'll have around 100 dudes waiting in open chat rooms.
The minute the homepage appears you're immediately inundated with tits and ass, sweet and spice, and all things nice. If you're looking for a bloke to play ball with, you just select Guys on the top left nav bar title and off you go. For the girls, there are a lot of naughty nymphos showing it all in the open rooms. They aren't waiting for a partner before getting their party started. Toys, dildos, squirting and squirming, it's all taking place as you'll see from the preview snapshots that fill your screen.
Cam Models
First thing you'll notice at Streamate is on each snapshot, the model's nickname, her age and which country she's from, is listed. This focus on locale is further supported by the top category on the left hand nav bar - Regions. Streamate is one of the few premium cam sites that truly cater to those looking for a partner from a particular part of the world. Africa, Australia and Eastern / Western Europe, etc. are well represented (as is Asia and North and South America).
If this isn't enough, their Ethnicities grouping in the menu goes even further. You wanna sex it up with a Roma, a Pacific Islander or Native American - they're all tagged and waiting to play.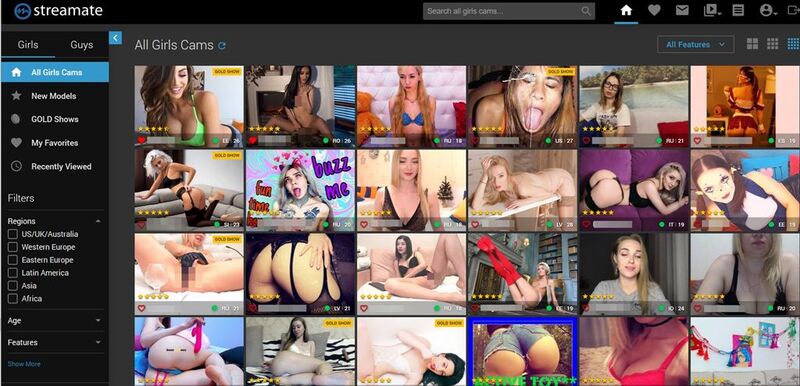 While Streamate is purportedly a mixture of amateur and pro porn hosts, you'll find that the majority seem to be either extremely skilled and beautiful amateurs, or the standard is so high that you'll never really come across those that look and act like amateurs. (This can be a good or bad thing depending on where your preferences lie).
If you're into a specific fetish, then there's really only one option and that's to filter the results down by typing in the kink you're looking for in the top search bar. Make sure you use a generic term such as JOI, bondage, BDSM, fingering, anal, slave etc. The options that appear will feature every adult model that is into the act and has it listed as an expertise of theirs.
Streamate Feature Highlights
Streamate is all about the naughty cam chat. And everything the site does is focused on helping you find the perfect pervy sex partner. In other words, if you're looking for more of an adult entertainment hub, Streamate isn't it. What it is, is one of the most user-friendly X-rated webcam platforms around.
For example, you've landed on a room, you like the look of the bubbly babe flirting her ass off and want to see what's she into. As you scroll down her open chat room to read her bio that features her kinks, her assets, her likes and dislikes etc., a small live video feed appears on the bottom of your screen. This way you don't miss a moment of the action that's taking place in the room while you're discovering if she's the deviant devil you're looking for.
Another helpful feature is the ability to see what's going down in the room without having to click on in. Just hover over the static snapshot in the homepage, or your results page, and after a few seconds a live feed showing what the model is up to in real time appears. If no feed comes through, it means she's either engaged in a private show with some lucky dude or has gone offline. When you do click on in, have patience, sometimes it takes several seconds for the live video to start broadcasting.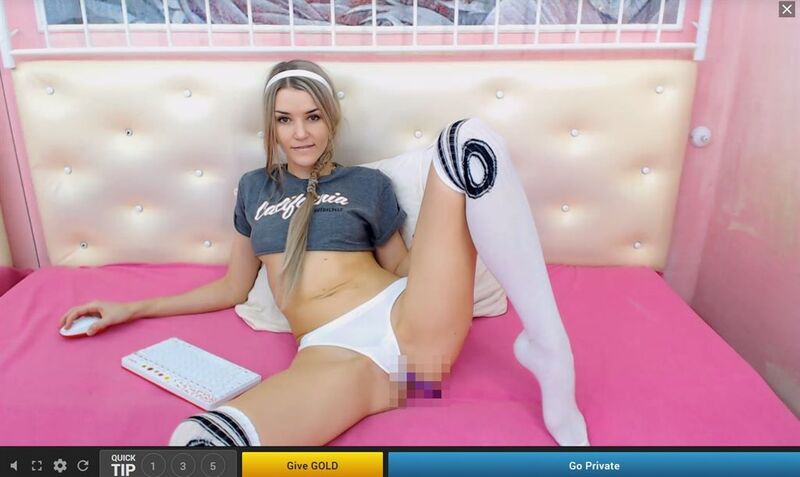 Other great features include:
Strong showing of HD rooms
Full screen view mode available to ALL users
Reward system gives credit refunds in increasing levels
The site can be viewed in 8 languages
Paid-for videos by your favorite models
A little Tom tip here: If you book a private cam session and pay upfront for a set amount of time - 5 mins / 30 mins / 45 mins or even hour, you'll get a discount in the rate of 5% / 10% / 15% and 20% accordingly.
Getting Started
As a guest you can check out all the models online, enjoy the fun taking place in many of the free open chat rooms, and check out the sex stars' bios and photos.
If you want to take things to the next level or even see how much a particular porn princess charges for a one-on-one cam chat sextacular, you'll need to be registered member.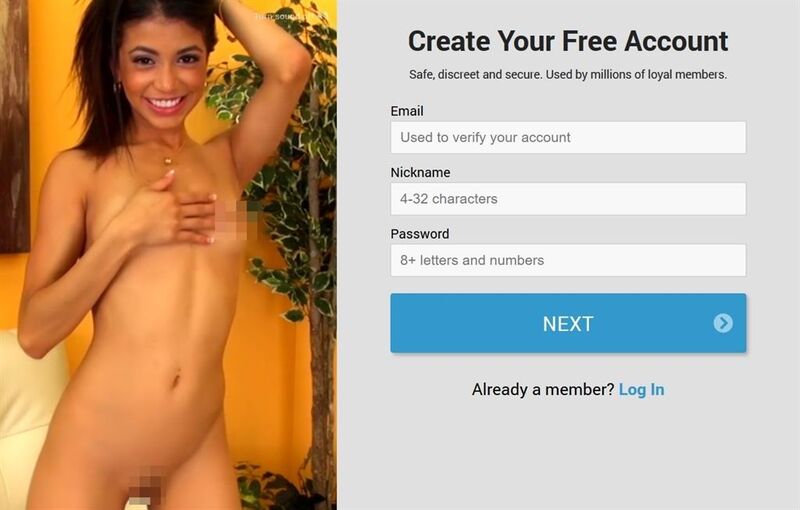 Registration is free, fairly quick and all your info is protected but... and here's a big but, you'll need to either give the site your credit card details, or link your membership to a PayPal account. You don't have to make a purchase but you'll have to set up a financial payment system to complete the sign-up process.
Chat Options & Prices
There are four basic ways to interact with a Streamate model. The open chat rooms, a Private Chat show, an Exclusive Chat session and the extremely cheap and wonderfully kinky Gold Shows.
On the left hand nav bar you'll also see something called Party Chat. I contacted Streamate to find out what this is as it's not explained on the site. According to their live customer service rep, Party Chat is the same as Private Chat (explained below).
Free Chat
When she's not hosting either a private one-on-one sex chat or a Gold Show, the girls hang out in their open rooms flirting, teasing and quite often giving a naughty taster of what to expect if you pull out the bucks for a no-holds barred 1on1 get-together.
Private Chat
This is where the fun really heats up. To start a private porn adventure all you have to do is select the large blue Go Private button under her live stream. If you're not a member though, then now's the time you'll have to sign-up. Prices for a show won't even appear until you've completed the registration process. A Private Chat is different from an Exclusive Chat session in as much as other users may join the show. On average expect to fork out around $3.00 for a Private Chat - though if you hunt around you can find some of the new performers starting out at just $1.00.
Unfortunately there's no way to narrow down your selection based on price - it's a literal online treasure hunt of trial and error.
Exclusive Chat
This is the same as Private Chat except no-one else can come into the session - it's exclusively between you and your cam cutie. Prices for this tend to be slightly higher than the Private Chat rate. Sometimes a dollar more and other times the girl will double (or more) the rate if you want to shut out anyone else from barging into your sex date.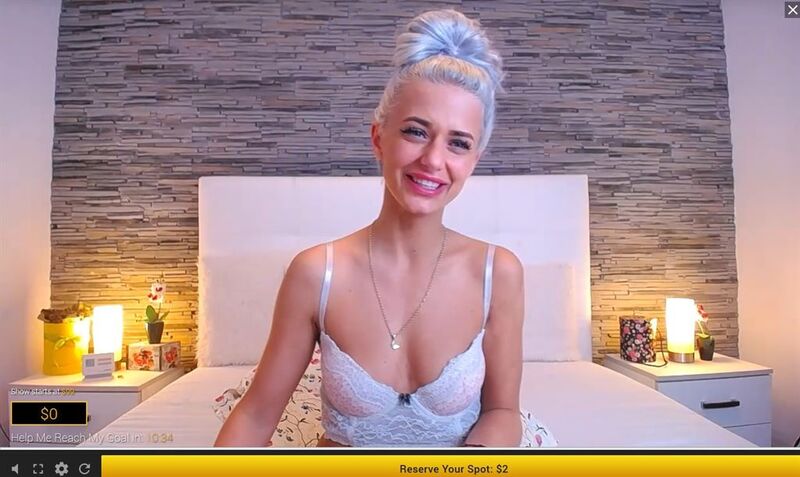 Gold Shows
Joy of joys for the Gold Shows. If you see a Gold Show sticker on the girl's snapshot it means she's either hosting a show or preparing for one. If she's in preparation mode, chances are there'll be some full-on frontal demonstrations to enjoy. Simply hover over her photo and if a live feed comes through then you know she's waiting to start a show and chances are she'll soon be naked and naughty.
The girls' have a set-time limit (normally around 10 mins) to hit their Gold target. Basically they set a price for a timed show (anywhere from 5 to 15 mins and costing anywhere from a couple dollars up to $20+ depending on the length of the performance). If enough horny hommies by a golden ticket to help her hit her target, the show kicks off and the virtual curtain comes down. If she doesn't and the show is cancelled you won't be billed for the ticket you've purchased.
Payment Options
Streamate's payment method is different to almost all other leading live sex cam sites in that it doesn't require you to pre-purchase site credits or tokens. It's a pay-as-you-go system that I'm rather fond of. At most other sites you have to stock up on site currency (credits/tokens) and once they're finished you have to go back in and re-stock. Sure, you keep an eye on how much you spend but believe me there's nothing more frustrating than running out of the credits/tokens during a private show as things start to heat up.
At Streamate, you're charged only for the time you spend in paid-for chat sex sessions, Gold Shows, or any tips that you give your fave models in their chat rooms. And, the site even makes sure that you won't go overboard by placing a daily limit on your spend. Once you've reached your cap, the chat you're involved in will close and you won't be able to start another until the 24 hour time period comes to an end. And yes, you can increase your daily cap by contacting the site and requesting a new limit.
You can either put on file a Visa / MasterCard of Discover card or connect to a PayPal account.
Membership Benefits
There's no set membership program. Rather, the more you spend the higher reward level you reach and in return receive a higher percentage of what you've spent refunded back into your account. The first time you buy a private session you'll automatically be registered in Level 1 of the reward system. Then, the more time you spend on the site in paid-for shows, the higher your level rises until you hit the bullseye Level 10. This means you're a big spender (and the girls can see that the minute you enter their room - so expect a lot of attention). You'll also get 10% of everything you spend credited back to your account.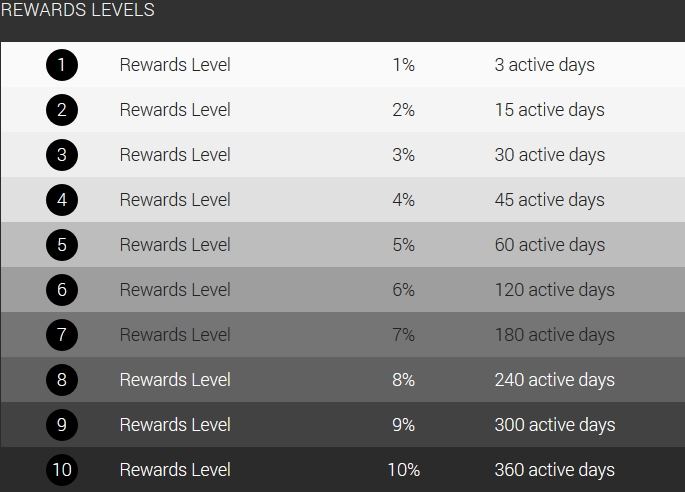 Mobile Experience of Streamate
While Streamate's mobile version works on all smartphones and mobile devices, there are a few hiccups you'll encounter. You can view the live room in a full screen mode, but can't then message the girl. Many other features also disappear when you're in a room including their full bios and recommendations of similar models. You'll have to keep going back to the homepage to find another horny honey.
Video Quality
All in all, the broadcasting level in the majority of rooms is superb. Many of the cam babes stream in HD - or at least high-quality SD. If you're in a room and the live image seems blurry, try selecting the small wheel (stream quality icon) that appears under the window and manually selecting the highest resolution option.
While it's not specified on the static snapshot if a room is HD enabled, you can easily change the filter results to show only HD rooms by selecting the All Features button on the top right of the homepage and click/tap on HD.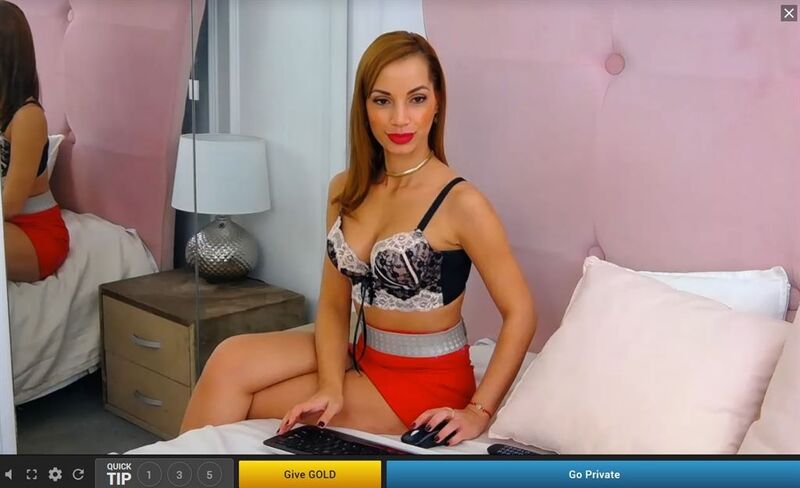 The Pros & Cons
Pros
✔Great selection of HD streaming rooms
✔Pay-as-you-go system
✔Nudity in free chat rooms
✔Money-back reward system
✔Global selection of live sex performers
✔24/7 customer service support
Cons
✖ Prices can get expensive for Exclusive Shows
✖ Limited payment options (only 3 credit cards and Paypal)
✖ Cannot register as a member unless you provide a verified payment option
Before You Go
Streamate is a great site for those of you looking for a live porn cam show with a sexy playmate and nothing else. If you're not into the bells and whistles afforded by other sites and don't feel the need to converse with like-minded deviant dudes, then Streamate could just be the site for you.
The star of this live chat site isn't the stunning nymphos and their hardcore antics taking place both in private paid-for sessions, it's the site's unique payment system that is smooth, user-friendly and takes away the frustration of having to pay up front for credits and not have enough to finish what you've started in a private cam show. As long as you have a PayPal account (that can be linked to any credit card) or one of the three cards accepted by the site - you're ready to go.