Sexier Review - Affordable Live Porn
Last updated
February 03, 2021
Premium
Clothed Free Chat
First Purchase Bonus
Pros
Cheap private chats
Good HD streaming
Discount Clubs
Live chat support
Cons
Limited model count
Many SD rooms
Tame free chat
If you're looking for low cost private chat rates, more to the point, unbeatable cheap premium cam to cam rates with a pro porn cam model, then you're definitely going to want to read on and learn more about the ins and outs on offer at Sexier. Exclusive live porn-star shows, a huge array of deals and savings and most importantly, a steady stream of at least 500 raunchy rooms that you can jump into 24/7.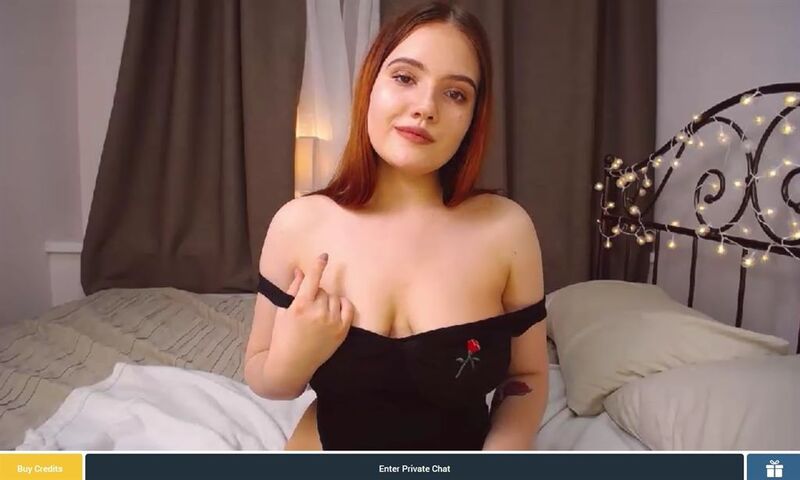 The number of online live cam performers at Sexier is pretty much a perfect amount. Too many rooms to choose from and you get lost in a sea of sex, too few to choose from and you run the risk of not finding the perfect partner. Sexier has it just right.
From horny hunnies in their twenties to magnificent MILFs without boundaries, they're all streaming day and night at Sexier and they're all hot to trot. These girls aren't shy. They're not there to flirt and tease. They're there to get down to the business at hand - well the business in your hand that is.
In addition to the usual private cam chat and cam2cam sex shows, the site also features Candy Shows, which I'll talk about in a moment. These shows are as sweet, cheap and as fantasy fulfilling as anything I've seen. There are also exclusive live XXX shows by leading porn-stars and even themed sex parties. So, without further ado - let me explain more.
Cam Models
Officially the site has 40,000 registered 'amateur' models. Between you and me, I doubt very much that all the babes (and boys/trans) are total amateurs. Once you take them private it's obvious that some are either extremely talented nymphos or maybe (and this is my personal, unproven opinion) you've come across one of the many up and coming porn performers that call Sexier their online home.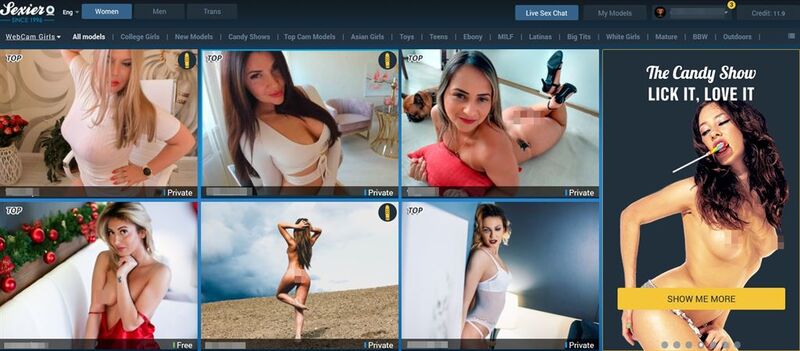 When you start your live porn adventure on sexier you can do it two ways. One is using potluck and simply scroll through the homepage snapshots until someone catches your eye. The other, is if you're on the hunt for a particular kink or look, you can filter your results using the top nav search bar above the photos that features most of the popular search groups (Asians, MILFs, Big Tits, Fetish, BBW, Ebony, etc).
The advanced search icon on the far right of the top menu bar brings up categories for the girls including: Tit size, Ass size, Kinks, Age, Ethnicity, etc. You can even see how many girls from each category are currently online.
But that's not all, by selecting the Advanced Search link in this box, you're taken to a page that goes even further. You can choose the exact age range by years, whether you want shy girls, girl on girl, BDSM etc., and even by private chat price, user ratings, and which languages they speak.
Sexier Feature Highlights
For those of you that aren't native English speakers, the site is available in 17 languages. All you have to do is select the language icon located directly next to the site's logo at the top left of the homepage and choose your preferred lingo.
Once you've used the super-accurate search engine and narrowed down your potential playmates to a few lucky candidates, it's time to get to know them a bit better. After all great sex involves great chemistry both on and offline. Once you're in one of the cam goddesses open chat rooms click/tap on the small info icon located directly to the right of their name. This brings up some basic details about the babe, but for the fun stuff including photos and video clips (if they have any), user reviews and more info select the View full profile link.
I know - this is all very nice and interesting, but what you're really itching to get your hands on (apart from the girl in the photo above) are the secrets and tips that'll cut your chat costs big time.
Mondays - wonderful Mondays. To start your week off with a bang (or two), many of the XXX cam models offer 10% off their private chat rates on a Monday. It's not site-wide, but an overwhelming majority make it their discount day.
And, the site has a rewards program that offers bonus deals to members that have climbed up the ranks.
Other great features include:
Recordings of live pornstar shows
Notifications on your desktop when a favorite model comes online
Free bonus credits on purchases for Sexier members
Many models use an interactive vibrator you can switch on remotely by tipping them
Getting Started
Registration at Sexier is FREE, quick and easy. To sign-up all you need to do is to click/tap on the Sign-Up button on the top right of the homepage. In the pop-up box that appears you just put in a valid email address, choose a sexy username and a password, click on Join Free and you're ready to go.
Once you're a member you can start to add models to your list of favorites and keep a record of recently perved-at princesses.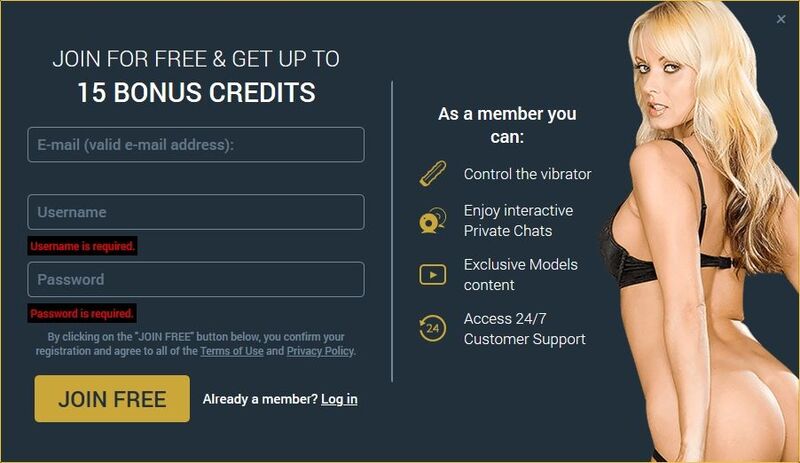 Chat Options & Prices
There are three ways to get closer to a Sexier siren, either hang out with them in their free open chat room, buy a ticket to a Candy Show they're hosting or squirrel them away for a one-on-one private cam show.
Free Video Chat
Free video chat is the starting point on your sexier journey. The homepage of your search results features styled snapshot after snapshot of the online cam babe. On the right side of her photo, if there's a small green vertical line with Free written by it, it means she's hanging out and partying in her room, so feel free to pop-in and see what's up. A blue line before the word Private indicates she's hosting a private chat session so you'll have to be patient and wait till the virtual curtain comes up again before chatting to her. If she's not online, no line appears, just a faded grey Offline notification.
If she's online, a live feed from her room will appear when you hover over her snapshot for a few seconds. This is extremely useful as you can see what she's up to and if she really looks like her photo (some of these ladies are fans of Photoshop!)
Little word of warning here... Sometimes a room shows that it's open but no live video feed appears when you hover over the snapshot, that's usually because the girl is either in a private show or has gone offline and the site hasn't refreshed her status. This unfortunately happens more than you'd think - so be prepared to be disappointed every now and then.
Live Sex Video Chat
This is the premium playroom where the clothes comes off and the kinks and fetishes come on. Prices for some private 1on1 cam time with your chosen muff-puff are low - usually really low, and Hallelujah for that!
Before you start putting your hand in your pocket and pulling out your... wallet, make sure you check in her bio that she's into your particular pervs. Squirting, anal, light BDSM, heavy bondage, maybe you're into some SPH or CBT - check first if she's a suitable partner or is on the wrong side of your fetish fence.
Prices for some adult cam chat start at just $1.00/min - and this includes cam2cam and 2-way audio if you want to enjoy some mutual masturbation screen time. On average though you're looking more at $2.80/min, but again, with this including 2-way cam and audio - it's still a real deal.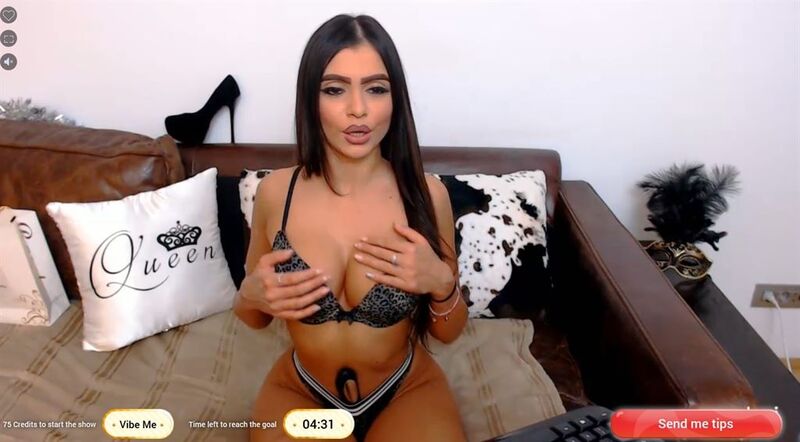 Candy Shows
Candy Shows are budget-friendly ways to see some hot and heavy action for just a fistful of dollars. And yes, there may well be some fisting going on too, if you chance upon a really hardcore cam hottie. How it works is the model announces with a sticker on her snapshot that's she's in Candy Show preview mode. She then has a time limit (normally around 10 mins) to reach a pre-set goal (number of credits). To view a show you buy an entrance (a ticket) that costs a fixed number of credits. If enough tickets are sold and her target is hit the show kicks off. If not enough seats are sold the show may likely be cancelled and your credits immediately refunded into your account. Or, the model may choose do the show anyway, and you could possibly get a solo show at a group show price.
Payment Options
You pay for private chats and tipping girls with Sexier credits. Unlike many premium cam sites, Sexier won't tax your math skills. One credit is equal to one dollar. With the prices for a private chat session so low, the site doesn't offer credit incentives when it comes to buying a bigger bundle of tokens, but what it does do is give you additional credits on each purchase depending on which tier in the membership program you're at.
You do though get 15% extra credits on each purchase if you pay with PumaPay (a cryptocurrency).
The site accepts:
Visa
Mastercard
Maestro
Discover
Diners Club
JCB
PumaPay (Cryptocurrency)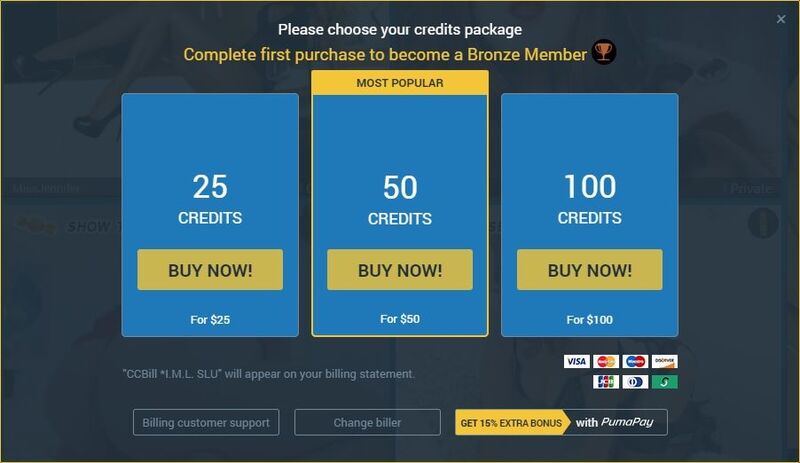 Membership Benefits
You automatically become a Bronze Member in the site's membership program after your first purchase on the site. Then, the more credits you buy and use, the higher you rise in the members' program.
Bronze Member Perks
Up to 5 FREE credits with every purchase
Access to paid features
Free access to pornstar shows (U.S. only)
Silver Member Perks
Up to 8 FREE credits on every purchase
Access to paid features
Gold Member Perks
Up to 25 FREE credits on every purchase
Access to paid features
Free access to porn-star shows (U.S. only)
VIP Member Perks
Up to 30 FREE credits on every purchase
Access to paid features
Free access to porn-star shows (U.S. only)
50 FREE credits on every 10,000 points collected
VIP customer support
Mobile Experience of Sexier
The site's mobile optimized version is... let's say, 'ok' in my opinion. Currently there's no option to enter a cam2cam private show on any mobile device, but you can certainly enjoy a private cam show without being seen. There's no excuse in this day and age not to be c2c mobile friendly. Ah well...
Video Quality
This is where the site falls down somewhat. In order to keep the prices so low, they've had to make compromises and it appears they compromised in video quality. Saying that, there are always some rooms broadcasting in either HD or at least high-quality SD, but there's no way to find them - just trial and error. More and more rooms are improving their streaming level, but it will obviously take a while before HD or good SD is the norm, not the exception.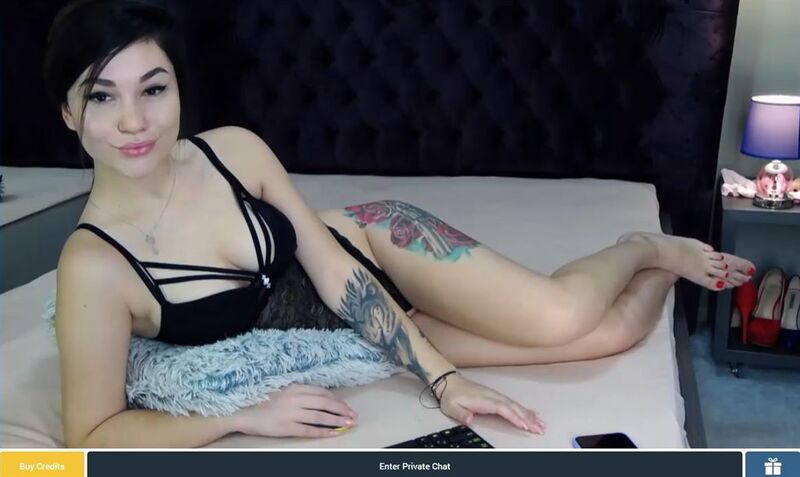 The Pros & Cons
Pros
✔ Models offer private discount codes for chat sessions
✔ Large selection of recorded live shows (free for bronze members upwards)
✔ Guest porn-star appearances
✔ Extremely low-cost chats
✔ 10% discounts in many rooms on Mondays
Cons
✖ No X-rated free chat rooms
✖ Recorded videos and porn-star shows cannot be viewed in Europe
✖ Limited payment options
✖ Limited selection of HD rooms
Before You Go
Sexier is a great site if you're looking for a low-cost premium cam site and are prepared to compromise on streaming quality with many of the models broadcasting. The site itself is easy to navigate, the girls are friendly and definitely pro (or semi-pro performers) though if you're into the extreme, the options are somewhat limited.
All in all, you're getting great value for your money in the site's private cam-to-cam sex chat sessions, and if you're not camera-friendly yourself, then check out a Candy Show - it's the very definition of sugar and spice and all things nice.