XLoveMatures Review - Euro MILFs Await
Last updated
January 16, 2021
Premium
Clothed Free Chat
Topless Mondays
Pros
European models
Cheap private chats
Good HD streaming
Nice fetish selection
Cons
Limited English chat
Tame free chat
XLoveMatures is a mature lover's cornucopia, overflowing with diverse, worldly, free live chat models, a performing x rated shows live, and for free. The site may not be the most refined or polished, but that hardly matters when you have a great search engine, multiple languages, HD streaming, and countless features and events. Sexy matures galore is what the site is all about.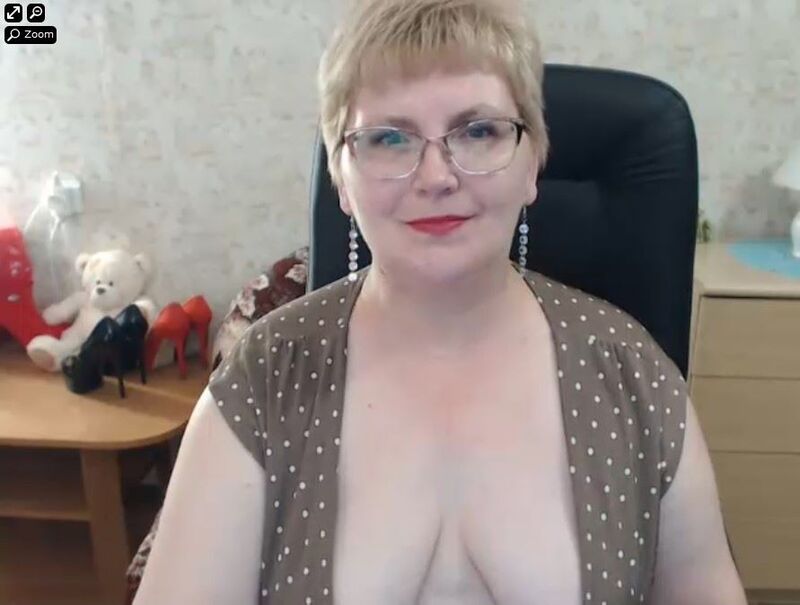 European models are the bread and butter of this site, and that's not a bad thing. Ladies from all over the world, in mostly free public chat shows, extremely confident and comfortable giving a great show, hoping for tips. The search engine is fantastic, and allows you to narrow down anything from body type, age, location, language, and kink. For private shows, the site is a strong low-cost option for those looking for a budget friendly live cam site.
There's a definite friendliness to the MILF beauties, who are always willing to go above and beyond, and their sometimes broken English adds to the experience. Whether it's a classy mature lady that performs naughty karaoke to her guests, or a kinky Milf running around her room with a cheerleader outfit, It's a non-stop live cam chat party every day.
The Mature Cam Models
Considering there are around 100 hosts online on average, the diversity is impressive. Different ethnicities, body types, languages and show style make XLoveMatures one of a kind, not to mention they are all available in free chat rooms, and many already naked and performing some wild activities for your pleasure.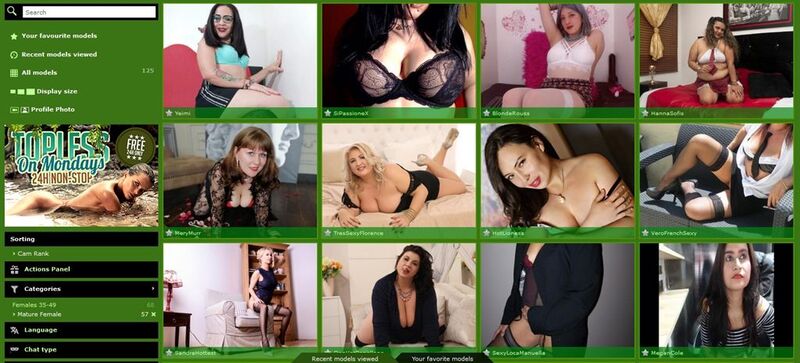 XLoveMatures Feature Highlights
Free Videos - Most models have pics and videos they created themselves, for free. These are not the VIP videos which you can access for free as a VIP member to that model. These are for everyone, and available anytime. To find these free videos, click on the "Videos" orange button on the top of your screen, and then select on the left "Type of videos - Free Videos". You can also find them by going into a model's live chat room and selecting the "Videos" tab on top of her chat.
Events - On the very bottom of the main gallery page there is an Events tab which shows you what's coming up. These are usually events every month or so, that celebrate a certain activity, such as 'Topless Mondays'.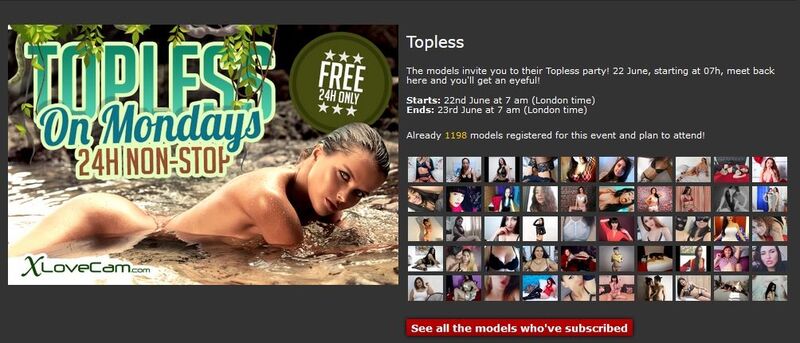 Other great features include:
Xclusive - Will allow you to have exclusivity in a private show
SneakPeek - A few seconds viewing of a model in a private show
Toms' secret tip this time is the small icon on the bottom right of the live feed showing a square overlaid on another square. By selecting this, the room opens in a separate window. Also, if the girl, at that precise moment has stepped away from the camera, you'll immediately see when she's back in action.
Getting Started
Registration is as easy as it gets. Username, password and email (That needs to be validated, but it's not a must) and you're off and running towards all the free live cam Mature shows you can handle.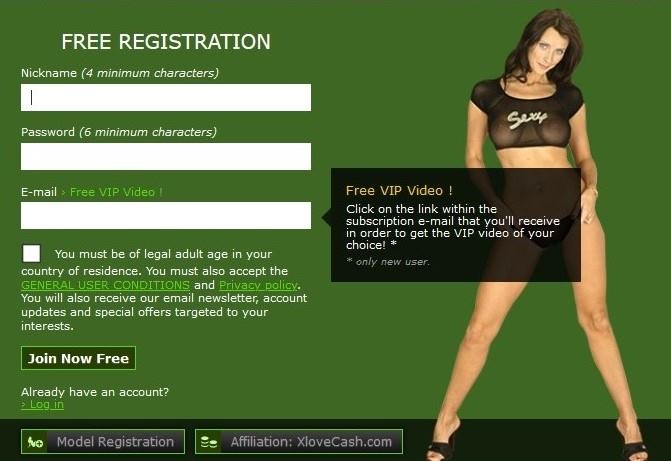 If you sign up and verify your email, you receive a free VIP video (A recorded video of private session of your choice) worth 15 USD.
Chat Options & Prices
Free Chat
Once you register (No credit card needed) you will have most of the site at your disposal, as most of the rooms are free. Even though, in general, free rooms are not supposed to contain nudity or X Rated activity, this site pays no attention to such silliness, and most hosts I visit are more than happy to get naked, play with themselves, and put on an amazing free live chat show. And don't forget that in each room there is a "Zoom" button, which you can really take advantage of.
Private Show
There are two options to take your chosen lucky MILF into a one-on one: A private chat that others can "spy" on, and an Xclusive show that is guaranteed to include only you and that sexy model that tickles your fancy. The next level of the live show extravaganza is the holy grail - live mature cam to cam action, which means clicking on the little webcam icon once the show has started. Of course, you can also turn on the mic button so she can hear you, as well. On average you're looking at just over $2.00/min for a c2c show, with some of the ladies asking a mere $1.00/min.
Voyeur
Another great low cost option is choosing a model that is already in a private chat, and joining the action as a passive viewer. This allows you to enjoy the show, but not communicate directly with the host. This way, you can save your pennies instead of going into a private live chat, or use this as a way to check out your mature gal before you "commit" to a private show.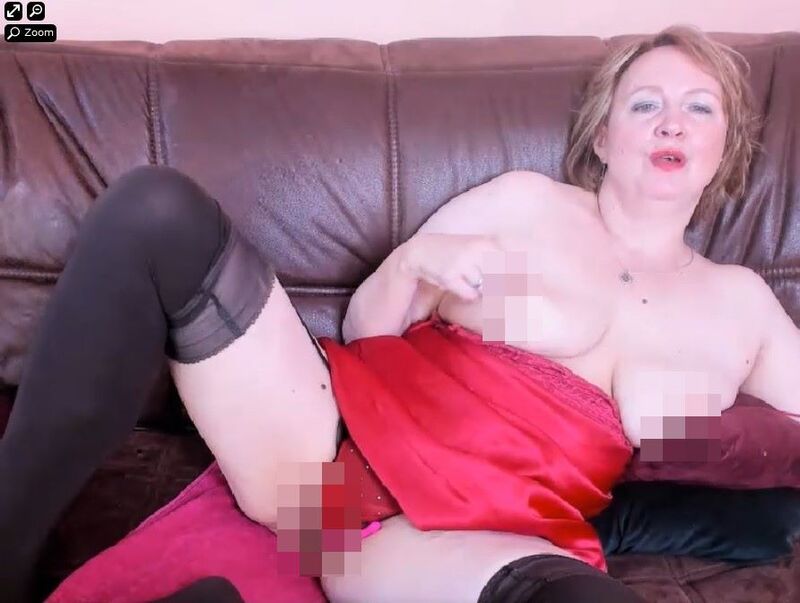 Payment Options
To invite a model into a private show, you must have credits on your member account. You can use your credits at your own convenience with any online model on the website. You will be charged only once when choosing one of the following credit options. There are no recurring payments or re-billing.
This site accepts:
Additional Payment Methods from outside the US:
PaySafeCard
NeoSurf
GiroPay
Sofort Banking
European Direct Debit
Pay By Phone

Membership Benefits
Well, there isn't one, really. Some of the models boast a VIP option that any member can subscribe to, but that is for that model alone - it's like subscribing to a singular online magazine that happens to have videos, pictures and unlimited access to a gorgeous, sultry mama that absolutely appreciates your contribution. Other than that, it's each model for themselves, and that means different prices and options.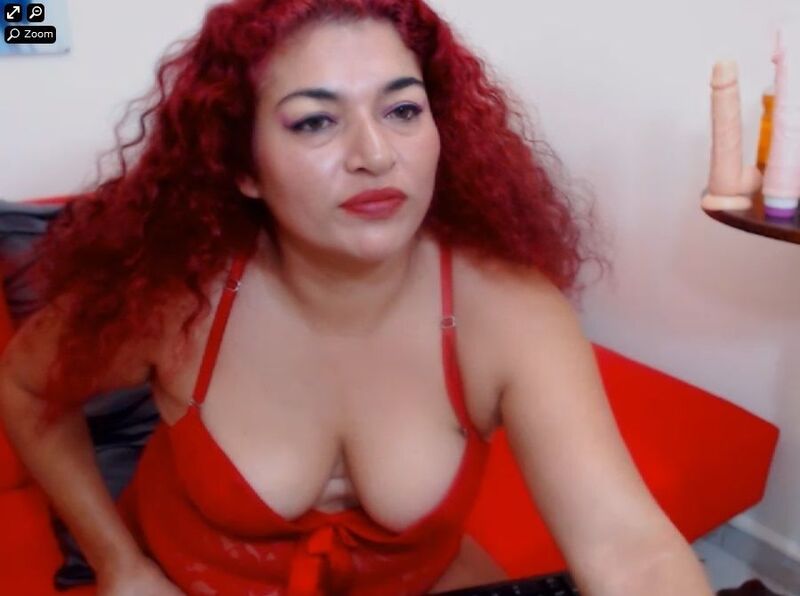 A model's VIP program is a great option for those who prefer videos to private shows (Which can get costly), and those who are looking for more budget friendly options. Once you register to the performer's VIP Club, you are able to receive unlimited access to her special premium sex videos and pictures. This option costs a monthly fee, and models set their own price
On The Go
Though the site is not the most sophisticated in design, it's mobile version is well made and easy to use. You get the same excellent search engine, you can choose how to view the live chat, and if you want to message the model the chat box appears "transparent", so you can still watch your luscious mature doing her thing. Another great perk is that cam to cam is available on mobile as well.
Video Quality
The site has most rooms streaming at a minimum of HD 720p. There are no real lags in streaming and the audio is clear. To find the HD quality rooms simply search for "HD Videos" in the sorting bar on the left of the screen.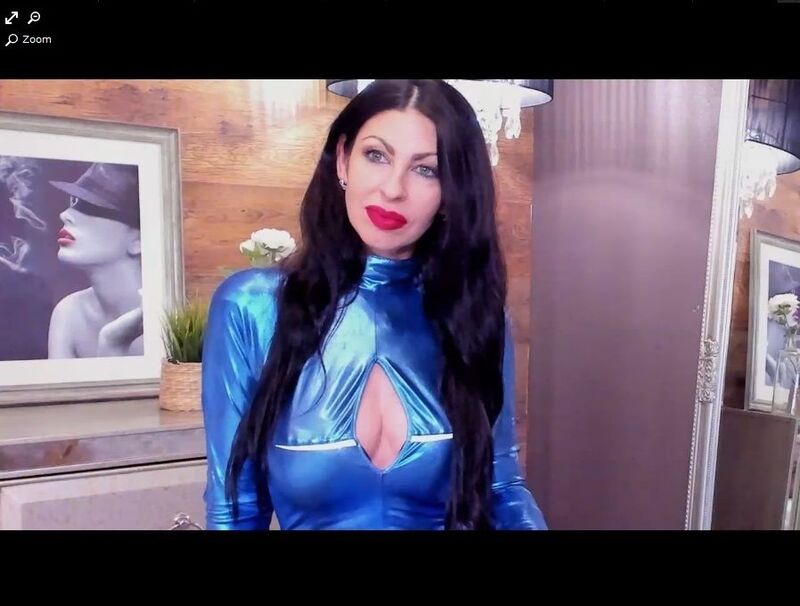 The Hots and Nots
The Hots
✔ Excellent search engine
✔ Large selection of hosts
✔ Many free live chat options
✔ Very good mobile version
✔ 24/7 live chat support
The Nots
✖ No premium membership option
✖ Visually dated design
Before You Go
This site is a multicultural wonderland. Europe, Asia, the States, there's a model, it seems, from every corner of the globe. It's fun to be caressed by a Russian's melodic crooning, entertained and have more of a party mood with a Latin chickita, and feel dominated by a German mature that knows I've been a naughty boy. And it's all free, unless you want to be more intimate.