Top 10 Webcam Sites to find Cheap Sex Chat
If there's one thing I like almost as much as I like sex chatting with webcam models - it's getting a deal that annoys my friends. I'm the guy that'll buy the same thing you bought - but somehow always pays less. All it takes to be a world-class bargain hunter is a bit of research, and knowing where to find the best for less and uncovering hidden discounts and buried sales. The following are the adult chat sites where you'll find the cheapest sex cam rooms online.
---
CamSoda

CamSoda is a mega mountain of free X-rated cam rooms where the girls tend to get naked from the get-go and you don't have to pay a penny. The site has thousands of pro and amateur video sex hosts who seem to have an aversion to wearing any clothing at all.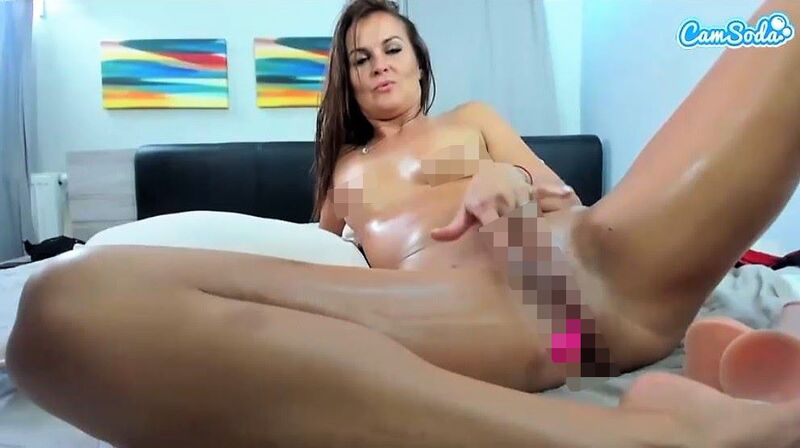 The home page fills your screen with hundreds of snapshots of live porn rooms featuring all types of webcam models performing every kink imaginable. The girls set their own tipping rates for specific acts and private one-on-one video chat where it's just you, the babe and some divine dirty deeds. Many CamSoda hotties stream in HD and offer a range of prize-guaranteed games powered by tokens, where you can win rewards such as discounts off private chat rates, recorded videos, kinky gifts and more.
The cheapest rate/min for private 1on1 webcam fun comes in at $0.55, with the average price for some private action standing at $2.60/min. But, the only way you can find out how much each cam model charges for a pervy private session is to go into her room and select Go Private. A little heads-up, the rates only appear if you have already purchased tokens on the site. Most of the paid action is done by a form of tipping - not in private chat. The models have a menu of actions they'll perform if you tip a certain amount. For example, you want to see some pussy fingering? That'll set you back around 150-300 tokens ($15-30).
Insider Tip - Many of the babes offer packages giving additional discounts. Just go to their bios and scroll down and often (not always) you'll see a menu of acts and tipping rates, plus private sex chat rates. Some will also give significant discounts depending on how long you want your private chat session to go on for. The longer it is, the cheaper the rate/min becomes.
Score More - The first time you sign up to become a Premium Member - the site gives a welcome gift of 200 FREE tokens.
With most of the action taking place for FREE - to call Camsoda a low-cost cam site is even an exaggeration. It's without a doubt the webcam platform of choice for those of you who like quality but don't want to pay a premium for it. So, if you want to keep your pennies in your pocket and not much else... Then head on over to Camsoda.
---
Flirt4Free

Most people wouldn't consider Flirt4Free a cheap private webcam site, but they don't know what I know. The sexy cam hosts are super stunning and actually flirt and seduce you - rather than the other way around. Sure, most stream in HD and yes, the freebies the site likes to throw at you, together with an awesome customer reward program can be enticing, but for me, it's the kinks and fetishes at some of the lowest one-to-one sex chat rates that places Flirt4Free in my list of top three best cheap cam sites.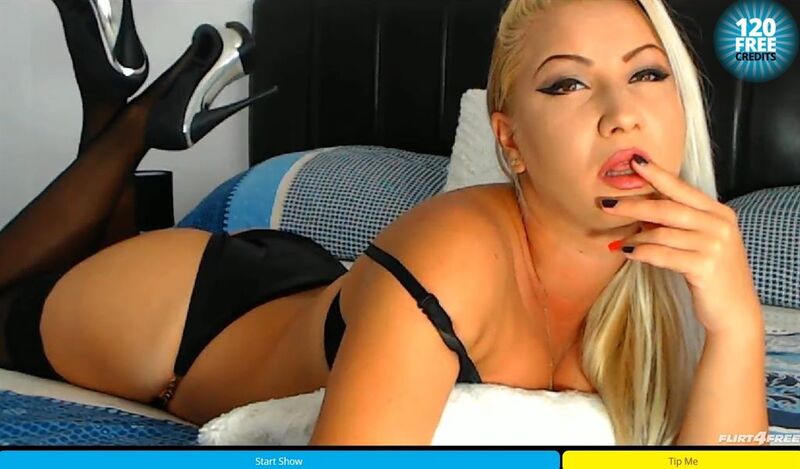 Flirt4Free is far more than just a live porn webcam site, it has a range of extras, such as exclusive pornstar live performances, a huge library of HD XXX videos and a stand-alone section - Fetish Community - that has 56 kink and fetish sub-categories. For those that are into voyeurism, Flirt4Free's Live Cam Mansion is a sexy Shangri-La, an online home of some of the site's horniest hotties. You get to spy - 24/7 - on the antics of the performers in every room (including the pool/shower and anywhere else where clothes are not required).
Now, most people think of Flirt4Free as one of the more expensive premium cam sites. The girls are vetted by the site's administrators before they can broadcast and those that don't live up to Flirt4Free's high standards are removed. But - and there's a big but here - some of the babes (especially the new ones to the site), prefer to keep busy in private chat, as opposed to waiting in their free chat rooms for the big spenders. Prices for one-on-one video chat (cam2cam included) start from just 5 credits/min - that's a mere $0.45/min. On the top end they're charging up to almost $20/min - but believe me - you won't be disappointed with the babes that want peanuts for your penis, so to speak.
Insider Tip - The site constantly offers special promos and deals. On the home page - select Live Cams - and in the drop-down menu check out the View Promo offer. Chances are you'll get either extra credits with your purchase or a significant discount.
Score More - Get 120 FREE tokens by validating your credit card details - no purchase required.
So while you're not going to get much free X-rated action at Flirt4Free - you are going to get some of the hottest cam models around fulfilling your fetishes and fantasies for just pennies/min. And with all the extras the site has - it's without a doubt deserving to be in my top three of the cheapest webcam sites around.
---
LiveJasmin

If the webcam world was an airport - LiveJasmin would be the private jet lounge. This is the champagne and cavier home of the classiest cam babes around. Saying that - classy comes with some uber hot XXX action, almost all of which is streamed in HD (yep, pretty much every cam girl broadcasts in minimum 720p, with the majority playing in full 1080p). Now, you'd think LiveJasmin would be charging top dollar for private chat/min - not so my friends - with a bit of digging you can fly first class on LiveJasmin for the price of a cut-rate bus ticket.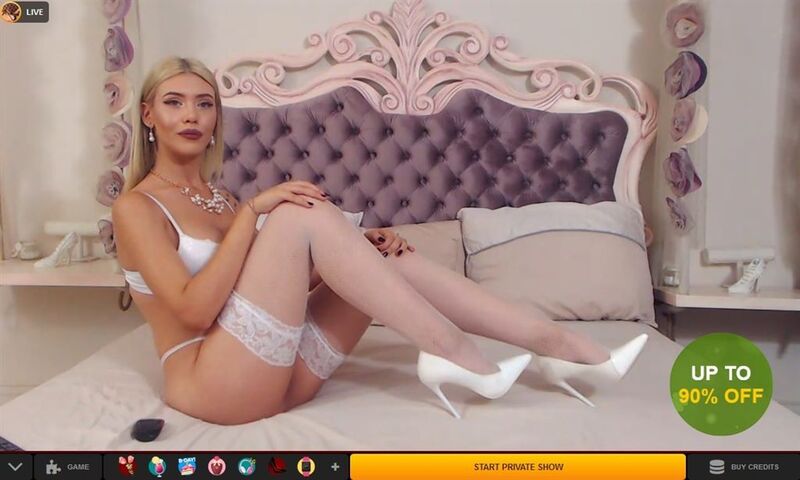 If you like your cam models to really be that - models - then you're not going to find a better selection than the babes at LiveJasmin. And if you like your cuties to be horny and into kinks and cums - then you've come to the right place. You can get some amazing steals at LiveJasmin, for example, full-on fantasy fulfillment in the site's VIP Shows can cost as little as 50 cents/min - but you gotta know what to do to grab the bargains.
At LiveJasmin - it's all about the Private Chat and the VIP Shows. Don't expect to see much, if any, of the same antics in the Free Chat rooms. The VIP Shows are always my first port of call when I travel with LiveJasmin. Starting from two credits (around $2.40) you get a few minutes of hardcore humping with a feisty femme. Prices and length of the show vary but it's generally between $1.00/min up to $2.40/min.
Insider Tip - Check out the cam girls that have a 'sale' sticker on their preview picture or simply type in 'sale' in the search bar and you'll see all the live porn performers that are currently offering a limited time discount on their video chat/min rate. This is a great way to see the best of the best for less. Most of the luscious ladies cut their rates to less than 1 credit/min ($1/min).
Score More - You want FREE credits? Not a problem - just validate your credit card details (again no purchase required) and the site will comp you 9.99 credits.
Another Score - Every day you can spin LiveJasmin's Wheel of Fortune. You can get anywhere from 5% up to a whopping 100% off your purchase. So if you're lucky enough to hit the big 100% - stock up on those crazy credits.
All in all, at first glance LiveJasmin doesn't appear to be a cheap cam site - but appearances can be deceptive. With these tips and the site's valuable discount packages - you end up getting some of the best cam babes shaking their booty (and more) for some of the cheapest cam site's prices I've come across.
---
ImLive

If you're looking for hundreds of low-cost sex cams, ImLive is a definite go-to site. It offers hundreds of cheap video chat rooms, a cool multi-viewer option that lets you see six live chat rooms at one time and a bunch of other funky options including Pornstar Shows, Group Shows, and for those of you looking for something very specific - a Fulfill Your Fantasy submission board. You wanna know how you can get all this at a cheaper than cheap rate? Well... read on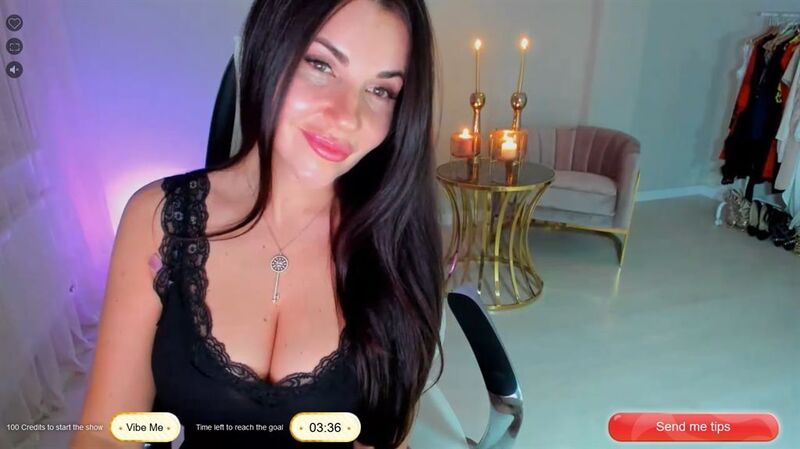 In the Free Video Chat rooms at ImLive, there's hardly any naughty antics going on. Believe me, I've spent many an hour trolling through the rooms hoping to catch some boobs and butt action - but 9.9 times out of ten, I'd be lucky if I got a quick nip slip. However, my hours of trolling led me to discover some secret backdoors that'll help you get into the action for below bargain price - even free.
ImLive thankfully offers pricing the way it should be - one credit is equal to one dollar. Hallelujah! The lowest video chat rate on ImLive comes in at just under $1/min, that's for some one-on-one get down and dirty fun with one of the horny cam girls. On average - without using any discounts or special offers - most charge around $2.25/min. Now this wouldn't be a proper review if I didn't let you into my back-door of secrets.
Insider Tip - ImLive's Candy Shows will you give some seriously kinky kicks for just a few dollars (credits). Prices vary, but you generally have to pay just a few dollars to secure your access to the babe's XXX show. Most of them last anywhere between 10 to 20 mins. But... mega Tom tip coming in now... Be patient and join the show half way through - then you'll end up paying maybe just a $1.00-$2.00 to watch the remainder of the action.
Score More - Once you've found you favorite cam babe - check to see if they have a discount club. Most charge around $16/month for membership and you'll get - among other perks - a $0.60/min discount on all your private 1on1 cam sessions with her.
Now, one of the reasons ImLive can keep the costs so low, is that many of the girls don't stream in HD. So, if you're looking for some top rate broadcasting, you may be disappointed. On the other hand - if you're looking for gorgeous cam babes who love to get their freak on for very little - then you're going to be more than happy.
---
Chaturbate

Chaturbate is the mega monster of all things extreme and FREE. If you're looking for free live porn streams - then Chaturbate is going to be your new favorite hobby. At any one time there are thousands of naked babes, couples, guys and groups fighting for your horny attention. Kinks and fetishes fill your screen. In fact, whatever your fantasy is, it's happening on Chaturbate right now for your viewing pleasure. Money (and they call it 'tipping'), only comes into play if you want to take the room private or get the porn princess (or prince) to do a specific act. Curious? I bet you are...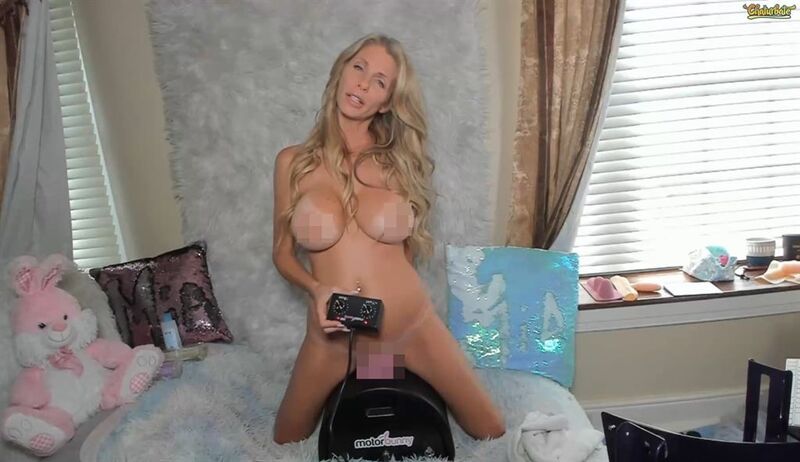 Chaturbate is truly a crowd-powered live cam site. The thousands of sex models showing it all and more, cover every ethnicity, look, age and fetish and perform in public for nothing more than virtual applause. Now while all of this is for free - tipping is encouraged. How this works is if you see something you like, you tip the cam performers. Many of them have menus (tipping rates for specific acts) in their bios. So, if you want a bit of fingering in the ass or some dildo and fuckbot action - you tip them according to their menu rates and they'll happily oblige.
At Chaturbate, anyone can set themselves up as a cam model. On one hand, that means you're spoiled for choice, on the other hand, the quality of the cam hosts can be at times 'dubious'. But, most rooms are streaming in HD (780p and 1080p) and even full 4K - so if it's quality broadcasting you're after - Chaturbate is definitely worth checking out. Tip rates vary wildly as each model decides her rates and what she's willing to do. The same with private chat prices. If you want to have the cam babes attention all to yourself - you'll need to take them private. Payment on Chaturbate is done via tokens. One token is the equivalent to just under 10 cents ($0.09 to be exact). One-on-one private time with the babes comes in at an average $2.30/min. But, you can find many (hundreds, to be honest) - that ask for just $0.60/min. Big word of warning - cam2cam is not the norm at Chaturbate. It can be done - but you'll need to set yourself up as a 'broadcaster' to enable it.
Insider Tip - If you're looking for a private session and want to see just the cheapest cam rates rooms, go to the bottom of any page. On the lower nav bar, on the right-hand side - you'll see Private Shows and prices/min. Select the cheapest (6 tokens/min) and your search will automatically refresh and show you all the rooms that are online and offering private shows at that rate.
Score More - FREE tokens? Hell yes. Every friend (or enemy) you refer to Chaturbate and they sign up - you'll get 10 free tokens. BUT - if they decide to broadcast themselves and pull in just $20.00 - you'll get 500 tokens. Better than this though - if you sign up to become a premium member - you get a few not so significant bonuses - but you also get a onetime sign-up bonus of 200 FREE tokens (worth $20.99).
Chaturbate is truly a live porn paradise if you're a voyeur. Your head will be turning with all the horny, kinky, hardcore action that's filling your screen. If you're into cam2cam - you may find it a bit of a fiddle - that's why even though it's one of the cheapest video chat sites out there, has tons of HD streaming and thousands of sexy show-offs doing every kink under the sun - it didn't make it into my top three. But, with so much going on for free - it definitely is worthy of being in the top five cheap cam sites.
---
LivePrivates

LivePrivates is like the Ferrari of sex cam sites. It's slick, it's powerful, it roars with sexiness and it zooms past other cam sites in terms of elegance, looks and desirability. It also has some of the kinkiest cam models around. And when I say 'models' - I mean 'models'. All the cam babes on LivePrivates are uber sexy, and pros at their business. So, you'd expect the Ferrari of live video chat sites to be expensive - even, out of your budget. But, my friends, this is the only place where LivePrivates doesn't live up to your expectations. It's got some of the most affordable private chat rates I've encountered - add to that the discounts and freebies you can score - and you'll quickly find yourself behind the wheel of this premium cam site paradise.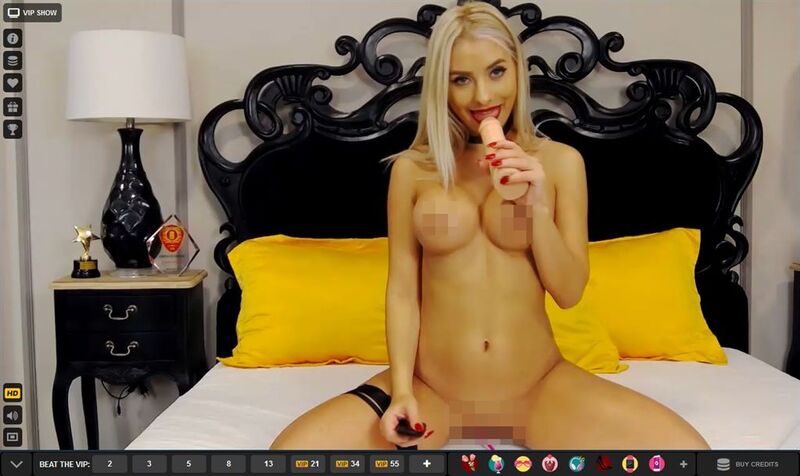 LivePrivates looks like it's the online casting book of a thousand glamour models. They're poised, they're primed, they're sexy and... well, unlike a casting book of glamour models, these babes are all horny for some adult action. If you spend a few minutes going through the gallery of online cam girls - you'd assume it's going to cost an arm and a leg to get them to flash more flesh. Not so dudes. These lasses may look expensive but looks can fool. These high-class models are up for the kinkiest of kinks at some low-class video chat rates. In fact, with a wave of the Tom wand - you can find yourself getting up to 5 minutes of some full-on live sex for just a couple of dollars.
The antics you want, aren't going to be found in the free chat rooms. Most of the girls keep it all covered until the ka-Ching! comes in. But, with prices for some of the best live porn video chat starting at just $1.00/min - it's a very small ka-Ching! On average, most of the cam girls are asking around $2.60/min - but read on for tips on how you can get the cream of the crop. (girls that charge up to $12/min) for way, way less.
Insider Tip - Live Privates' VIP Shows are mini pots of porn gold. Starting from one credit ($1.08) for a 3-5 min show you get to enjoy some of the most popular (and expensive cam babes) strut their stuff with toys and more.
Score More - As you know by now, I'm all about the FREE credits? You want 9.99 credits just because... All you have to do is validate your credit card details (no purchase required) and the site will give you 9.99 credits as a thank you.
Another Score - On the top search bar. type in 'sale'. Some of the babes offer sales on their video one-on-one rates. These constantly change and don't often last very long, so if you see a premium cam model offer a cut price offer - snap it up.
LivePrivates is one of my favorite webcam sites offering some serious vroom vroom that won't guzzle too much gas. The only reason it doesn't make the top five is that it takes a bit too much searching and maneuvering to get the deals that are really quite unbeatable.
---
Sexier

Sexier is a popular video chat site that has been around for almost a decade offering cut-rate prices for some seriously kinky one-on-one cams. I've been cuming in (and out) of sexier for years now. In fact, it was among the first cam sites I ever visited way back when. Sexier is all about the cam rooms and the models. Forget any whistles and bells on this site - there's nothing to distract you from the thousands of sexy babes that are waiting to take you on a decadent sexcapade that won't cost an arm and a leg.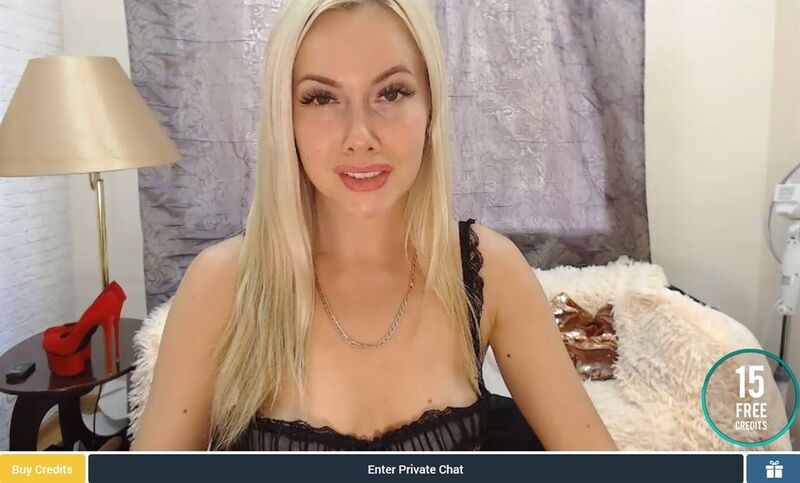 As I mentioned, the focus at Sexier is on one thing - the models. There are literally thousands of girls registered as Sexier cam hosts, with hundreds of them online at any one time. The range of looks, ethnicities, age and fetishes the girls cover are endless. Whatever you're looking for - you're going to find it at Sexier. One of my fave things about the site is that it's where many cam babes start their video chat career. Every day new girls come online and (sorry to be crude guys) fresh meat brings fresh treats. Some of these new cam girls are frikking gorgeous and super-kinky - hey I'm certainly not complaining.
Unfortunately, it's not all roses and chocolate at Sexier - the site still has to sort out its streaming issues. Finding a room which broadcasts in HD is not easy. There's no indication which cam model uses HD and no search option to narrow down your results to just HD hotties. While it may not at the top of the table when it comes to video quality - it definitely is at the bottom of the table when it comes to pricing (n a very good way - we're talking rock bottom costs). Many of the sexy cam babes charge under $1/min for some one-on-one webcam fun - with the average private chat (cam2cam included) is just $2.20.
Insider Tip - You wanna see the hottest chicks with the lowest cam rates? Go to the Advanced Search, scroll down to Features and choose New Models. The newbies to the site often charge the lowest cam rates as they build up their fan base and many are willing to do anything - and I mean anything - to make you happy and increase their ratings.
Score More - There are a couple ways you can get the site to put more credits in your basket when you decide to purchase a package. If you pay via the cryptocurrency PumaPay (the site details how to get hold of PumaPay) - then you'll score an additional 15% worth of credits that'll be added to your purchase.
Another Score - If you've taken a cam bunny to private chat, ask her if she gives discounts codes. Some of them will comp you a code which gives a reduction of either 0.20 or 0.40 credits from the per-minute rate of their video chat.
Sexier makes it onto my list for a couple of reasons - it's lower than low-cost video sex chat rates and the sheer number of gorgeous models that are anxious to get jiggy with you. The reason it's not higher up, is its lack of HD streaming rooms and a user-friendly search engine that could help you find the ones that are there. All in all - for some truly cheap cam fun - Sexier is worth a visit.
---
Cams

Cams has to make it onto any top ten list of mine for one glaring reason - it's as close to having sex with a live porn cam model as most of us will ever get. Cams has a unique interactive vibrating sex toy that (I've heard) is 'frikking awesome'. (I'm quoting a friend who since purchasing it has become somewhat proudly housebound). I'll explain what it is later but for now - all you need to know is that this sexy add-on, plus the site's huge selection of incredible talent, many of whom stream in HD, along with some secret savings tips I'm about to give you, makes Cams a must-visit site if you're looking for safe, discreet and quality cheap video cam chats.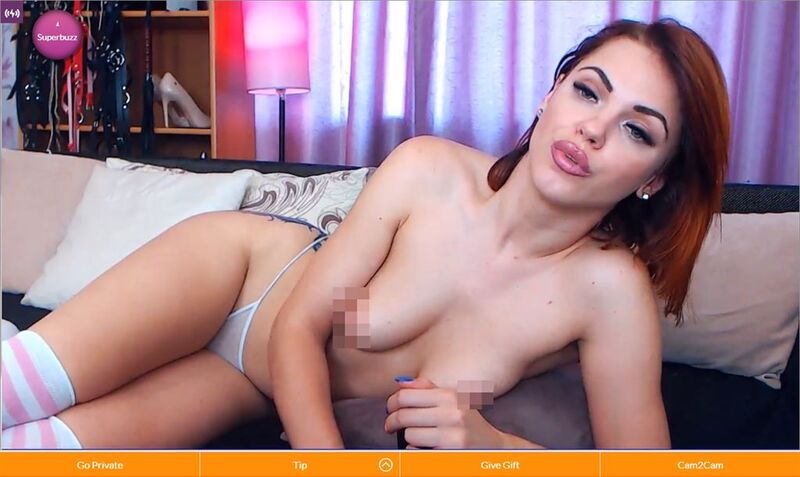 Putting the low-cost focus aside for a minute, Cams is first and foremost a top quality, HD video chat site. What draws me to Cams is that it's one of the few sites that truly has a mixture of pro live porn performers and amateur webcam girls. Most sites are either one or the other. It also is the only site with an interactive vibrating sex toy for both the model and the viewers. Yes, you read right. At Cams, it's not just the girls that get to have all the pulsating pleasure. The site has a feature called Connexion. What happens is you can sync the cam babe's vibrating toy - a Lovense Nora - with your Lovense Max so you both tremble and tremor at the same time.
But after all this - the question you really want answering is how can you get whatever it is you want, for less than the rest? Cams works on tokens - thankfully it's easy to figure out how much everything is going to set you back as 1 token = 10 cents. The cheapest video chat rate comes in at $2.50/min and on average you're looking at forking out $3.00 plus/min. But - and unfortunately this isn't a good 'but' - cam2cam isn't included in this - neither is two-way audio. You want that? You have to pay more... And that really pisses me off.
Insider Tip - If you find yourself constantly going back to see the horny happenings in a particular model's room - then you'll save yourself a bundle if you join the cam girl's Fan Club. From between $11-$15/month you get access to all their videos, X-rated photos and most importantly - can save up to 70% off their private chat rates... A pretty juicy saving.
Score More - Cams doesn't give away freebies, rather discounts on rates. But - to be fair - the Fan Club goodies offered by the models' themselves give a better return on the cash you're spending. Cams membership package costs either $20 for one month - or you can get a three-month deal which comes in at $14/month. Included in the membership benefits is a 10% discount off all video chat rates.
Cams may not be the cheapest live porn cam site in this article - but it's one of the best. With such a strong selection of gorgeous cam babes, most of which stream in HD and many of which can out-kink us kings of kink - it deserves a special mention. I'd say go take a look and if any of the bootylicious babes catch your attention, go into their free chat room, spend some time with them and their jingling jugs, and if you want more consider joining their Fan Club.
---
BongaCams

I'm going to start off this review with a disclaimer - you know me - I always tell the truth. BongaCams is not the cheapest or even one of the cheapest video chat sites around. But - and here comes a mega but - at BongaCams you'll discover that a private 1on1 chat session isn't necessary - in fact there are some secrets I know that'll score you FREE cam2cam chat. Yes my friends, if you want to get some hot and heavy two-way HD video chat action with a stunning sex goddess for absolutely NOTHING - I kid you not - you can at BongaCams. Interested? Of course you are, so read on.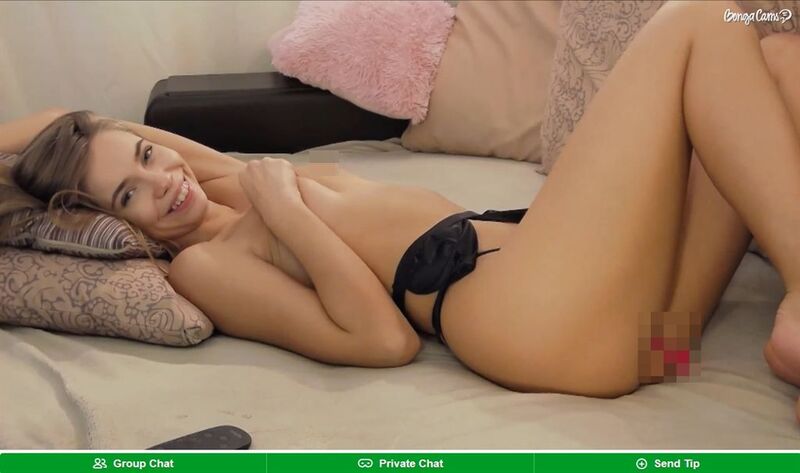 I'm a big fan of BongaCams - not because it's the most professional looking adult sex cam site I know, not because it's the cheapest and not because all the models are pro live porn performers. It's none of that. What it is, is fun. Pure fun. And, with a bit of maneuvering you can get the kinkiest girls doing what you want in a sexy cam2cam session and not pay a penny. BongaCams is a freemium site, which means there's often full- on nudity and fetish play in the free open chat rooms. Part of the fun is that the cam girls at BongaCams are almost all amateurs - it's like being in your local bar - except it's only girls there and they're all naked.
The girls are half doing this for their kinky kicks and half for money of course. They get paid with tips (tokens). You like what they're doing - you tip them. You want them to do something specific - they'll tell you how much to tip them and off they go. One annoying thing about BongaCams is that the prices are all in Euros - but roughly each token is worth 6 cents. The cost/token does vary according to the package you buy. The more tokens you buy - the cheaper they are. If you do choose to go private - the beauty about BongaCams is that all the cam models charge the same price - $3.30/min.
Insider Tip - Gold members (and you'll become a gold member after your first purchase of tokens) - can use their webcam in the open free chat rooms so the models can watch you and your rub-a-dub-dubs in real-time. Not all models allow this feature, and if you are lucky enough to enjoy free cam2cam fun - remember you're probably not the only guy that she's watching.
Score More - There are so many ways to get FREE tokens. If you buy tokens via the site's mobile app - they'll comp you up to an additional 100 tokens. The first time you buy tokens - they'll also throw in an extra 10 tokens as a welcome gift. If you refer a friend - when they make their first purchase of tokens, BongaCams will throw your way 50% of the amount your friend purchases as a thank you.
By now you probably understand why even though the price/min of BongaCam's private video chat is not the best deal, if you add in all the freebies, along with the selection of horny amateur models - many of whom are drop dead gorgeous - it's worth including in my list. And hey, this is a freemium site - so dudes - go check it out and enjoy some naughty nudes that will definitely heat up your screen 'pro bono' so to speak.
---
MyFreeCams

Imagine a site where the homepage features snapshots of hundreds of semi-naked babes from all walks of life. College girls and MILFS, to girls that are into fierce fetishes and girls that just want you watch them squirt and cum. This is the world of MyFreeCams - an international XXX fiesta where thousands of live porn amateurs and X-rated pros turn up the heat and kick up the kinks. MyFreeCams is a freemium site - which means you don't pay a penny to enjoy the naughty goings on in the open chat rooms. Like many of the premium live cam sites though, there's a variety of ways to get the models to bend or stretch to your whims. Private video chat, spy chat, group shows and even shows that only members of the cam babes' fan club get to watch.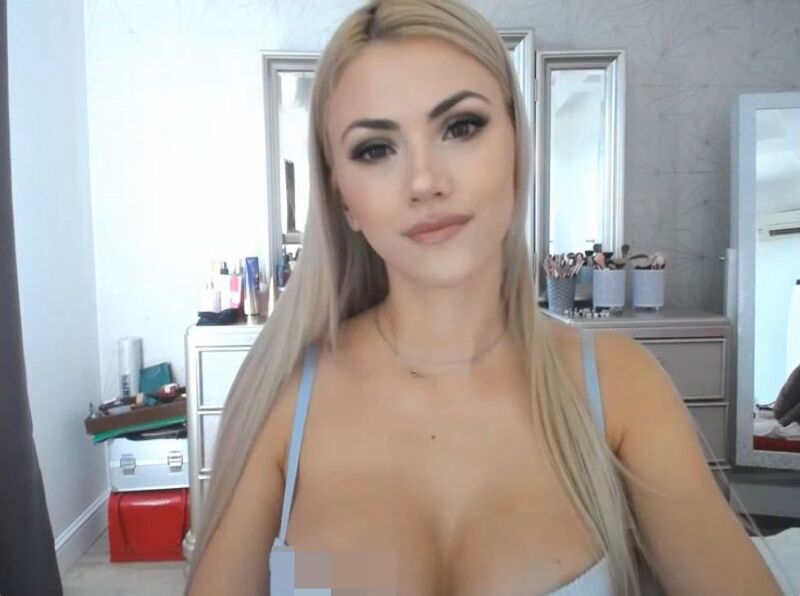 The main reason MyFreeCams is on my list of the best cheapest webcam sites is that so much of the fun you get to enjoy for free (making it cheaper than cheap). It is though very much a 'hangout'. What I mean by that is don't expect too many bells and whistles. The search engine is powered by 'tagging' - each model tags herself with keywords that apply to her looks, kinks, 'talents', so the results can be somewhat messy and not always accurate.
What I do appreciate about MyFreeCams (apart from the horny video chat girls and kinky free sex shows) is that prices are uniform across the site - each model charges the same for Private Chat, Group Shows, Spy Shows etc. At MyFreeCams you purchase tokens which you use for tipping the babes, asking them to perform your fave fetish or taking them private etc. Each token is worth around $0.10. To be honest, the prices here aren't that cheap - a Private Chat you back $5.00/min and the site doesn't have many promos going on that'll help offset the high cost.
Insider Tip - The site isn't easy to navigate - my tip - look at the right of the homepage in the menu category, select Most Popular Rooms. A pop-up window appears, and you can scroll through the models currently online, starting with the most popular room first in decreasing order. In this popular free video chat site, following the crowd is often to your benefit.
Score More - FREE tokens? Not so much at MyFreeCams. There is a small discount for purchasing more tokens in one go - but it's nothing to write home about.
Basically, MyFreeCams is the promised land of free live porn video chat - but once you're out of the no-payment required stage - it becomes somewhat less of the holy grail. I do though like something for nothing and at MyFreeCams you'll be getting a lot of something without spending a dime. So go on over - check it out and I guarantee you'll soon have a smile on your face and a hard pole that'll need some polishing before you call it a day.
---
Conclusion
With so many to choose from, you're probably wondering why CamSoda claimed the top spot on my list of the cheapest webcam sites. Well - first of all there's so much free live porn action going on in the homepage that you wonder if you really need to spend money on 1on1 sex shows. But, then you discover some of the bootylicious babes wanna be your own private sex genie for just $0.55/min. Pretty obvious why it's coming in at number one.
Saying that - so many of the other sites also offer amazing deals and promotions giving you rock bottom rates for some of the most decadently divine cam divas you'll find. Now that you know how to score so many secret deals and free credits - you don't have to just take my word on what's worth it - you can afford to find out for yourself. Enjoy yourself dudes!