Best Cam2Cam Sites for Turning On Your Webcam and Microphone
Looking for an epic life changing experience?... Then turn your camera on, too!
In your one-on-one private chat, you can share yourself in all your glory, or expose just a part of you.
When I webcam, I always want to turn on my webcam and microphone. Other wise, I feel like the cam girl is probably just giving a generic show to some anonymous blinking camera light, while trying to read what's written in her chat box.
When she can see and hear me, It greatly ups the experience for me. And I hope, her too.
So, these are my favorite cam sites for activating your own webcam in a private show. Many of these sites have the cam2cam and the audio option included with the chat show rate. Others have the camera option included, but they want you to pay an additional cost for turning on your microphone. And some will cost extra to activate both these features, as they are not included wth the regular show rate.
CamSoda - Webcam to Webcam in Group or Private Sex Shows

| | |
| --- | --- |
| Cam2Cam | Microphone |
| Depends on the Performer | Depends on the Perfomer |
At CamSoda, the girls will get totally naked in the public sex rooms. It's free to watch all you want. Tips are used to get the these beautiful cam girls to do what you request. To tip, you'll need to purchase their website currency - Camsoda Tokens. Also, if you want to adjust any of the in-player settings, like font size, tipping volume, and emoticon display, then you need to at least be holding some tokens in your account.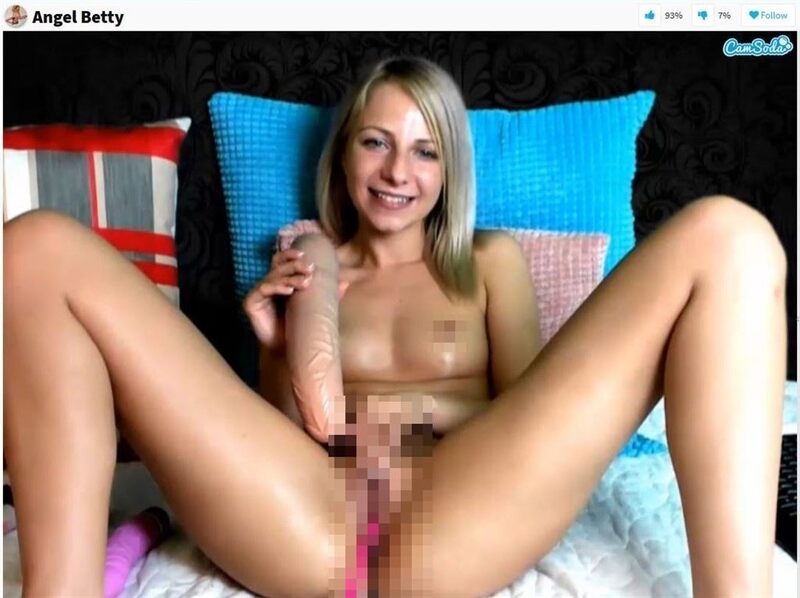 If you invite a girl into a c2c private sex show, and she accepts, then you begin your 2-way private cybersex. When you select the cam2cam function, you will find out if the performer requires you to pay the cost of turning on your cam. It may be hard to get a girl to enter into a one-on-one private chat with you because she might be making more money from her tips during her free chat show.
Most girls have 2-way cams enabled. To sort them out directly, go to the Cam2Cam tab in the menu bar.
In any chat room, click on the Stream Cam to Cam tab at the bottom of screen to activate.
Many models allow for private show recording. The videos will automatically be added to your collection.
Go to the Scheduled Private tab to see girls that accept private chat bookings.
---
LiveJasmin - Cam2Cam With Beautiful Cam Girls in HD Video

| | |
| --- | --- |
| Cam2Cam | Microphone |
| Additional Charge | Additional Charge |
LiveJasmin sets themselves apart with their extraordinary video quality standards. Their gorgeous models are not allowed to broadcast in anything less that HD720p, with most cam rooms showing in HD1080p.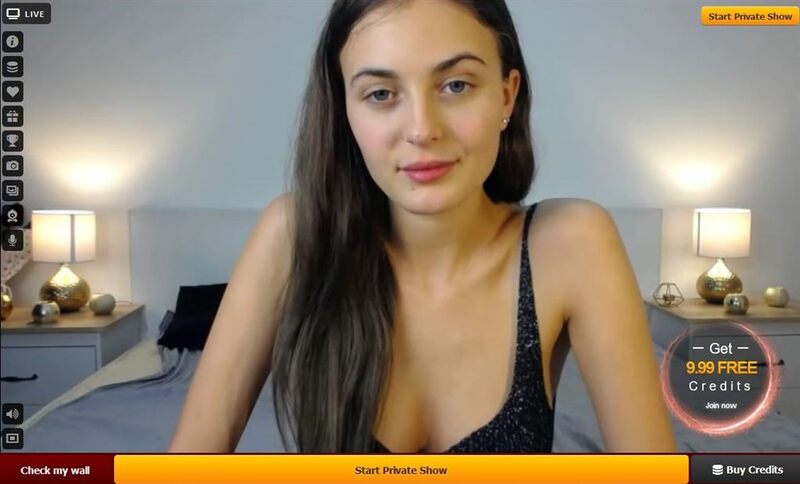 When starting a private chat session, you'll have the choice to start the show with or without your webcam and microphone enabled. You can choose one or the other, or both features, to be activated at the start of the show, or you may select to turn them on, at any point during the show. Both, turning on your cam and mic will cost an additional credit or two, for each feature. When you do engage your microphone, LiveJamsin does guarantee that the performer will hear you.
Select to Start Private Show to see the added rate for adding your microphone.
Select the webcam icon to see the private show rate with your webcam turned on.
The cam2cam and 2way audio options are only available during private chat shows.
At the side-bar menu, you can sort for only models offering Two-way Audio.
---
Flirt4Free - A Feature Heavy Site with Many Show Formats

| | |
| --- | --- |
| Cam2Cam | Microphone |
| Included | Included |
One of the original sites to get beautiful girls to turn their webcams on. Since 1996, Flirt4Free has been building out one of the most feature rich and involving webcam platforms online. You'll have fun scrolling and navigating through their girls, as many of them will start getting naked and playing with themselves in the free open chat.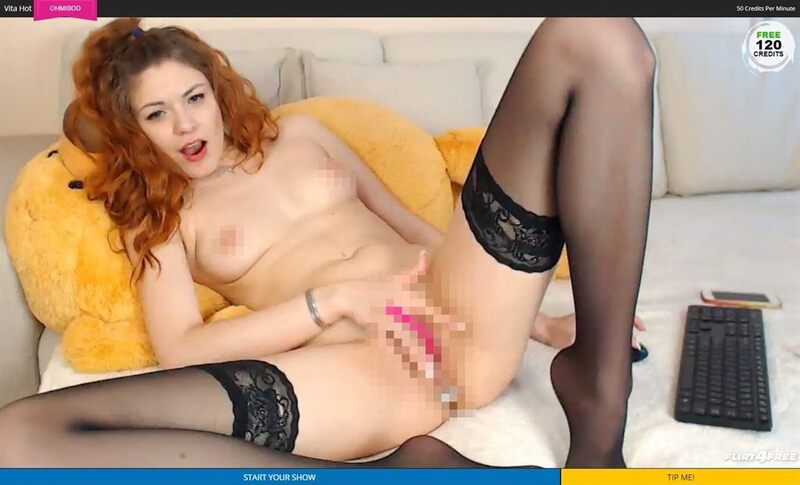 At Flirt4Free, there is no added cost to turn on your webcam or microphone. The rate for each private chat session includes both of these features. When you choose to enter into a private chat with any model, you will be presented with her Private Show rate and/or her Multi User Show rate. If you take her into a one-on-one private chat, then you can turn your webcam on or not, it's the same price. If you choose to enter into her group show, then only if you are the first to enter the show, will you be able to activate your camera.
Only when you enter her private show, can you then activate your webcam.
In their FAQ page, there's a Cam2Cam tester to check if your webcam setup is working properly.
Flirt4Free can't guarantee that all their models will have their 2way audio option activated.
Only HD cam site to offer 2-way private cybersex with audio for free.
---
ImLive - Fun and Flirty Amateur Babes in Cheap Cam2Cam Rooms

| | |
| --- | --- |
| Cam2Cam | Microphone |
| Included | Included |
ImLive reminds everyone of just how possible it is to keep one-on-one private chat an affordable endeavor. This is a veteran site with a long history of pushing the envelope in the webcam industry. They have always maintained a steady effort in inventing and introducing new features and show types, and all the while, keep things cheap.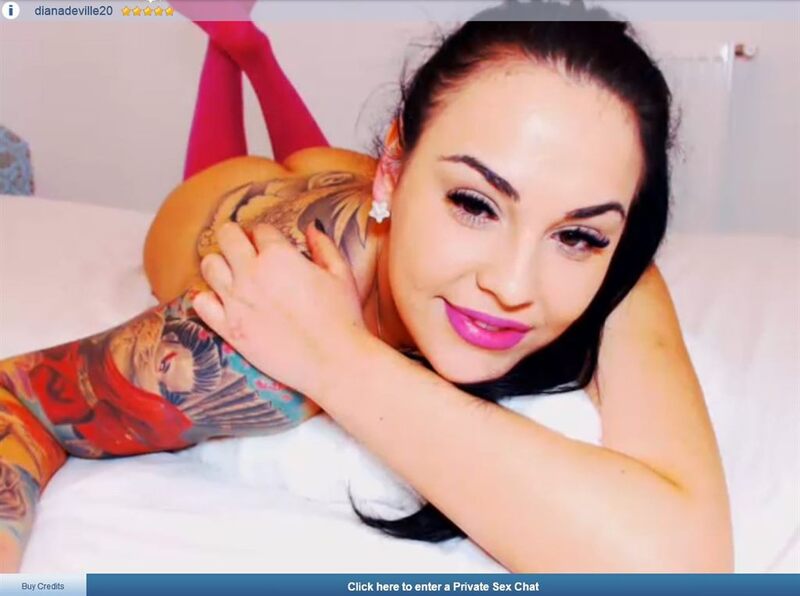 With ImLive, the price per room that you see is the price you pay for all features included. When you enter a private show, you'll be prompted to turn on you own camera and microphone. If you'd like, you can continue without yet activating either option, and decide later to turn them on. At ImLive, you'll experience one of the best customer service programs in the business. If you start a cam2cam show, and are not satisfied with the experience, talk to them, and they will work toward a remedy.
Default setting in private chat has your camera and microphone muted. Activate them to show yourself.
The first 20 seconds of every private chat a free. Use this time to figure out if you like your choice.
Record your private show sessions. Re-watching the recorded video will cost a fraction of the original rate.
---
LivePrivates - Super High Quality Video for 2-Way Private Cybersex

| | |
| --- | --- |
| Cam2Cam | Microphone |
| Additional Charge | Additional Charge |
LivePrivates hosts a gathering of some of the most beautiful cam girls on line. As natural and well-suited for the roll as these girls may seem, don't take them for granted. To sexcam on LivePrivates, they have to meet a certain standard in performance and magnetism. And just as important as their beauty may be, they must broadcast with nothing less than a 720p High Definition webcam stream.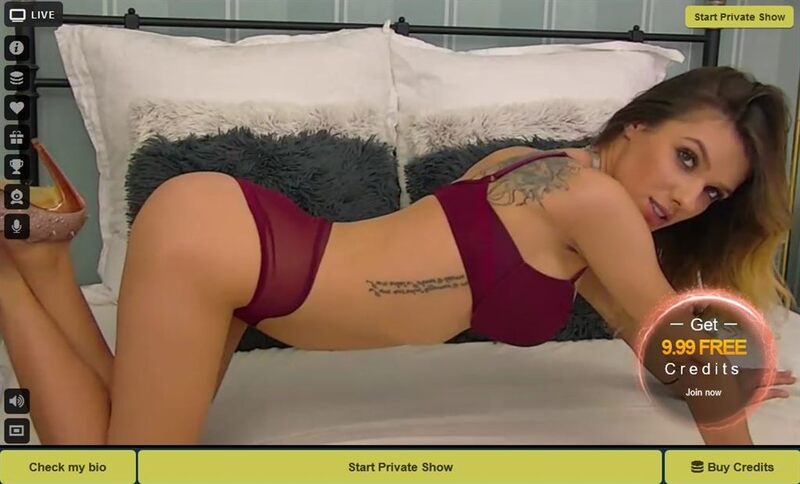 As with other sites in my list here, LivePrivates asks for an additional per minute rate to include the operation of your camera and microphone. Whether you activate these features in your private sex show is up to you. You can select to do it from the start of the show, or at any time after the 1on1 show has started. Prices are clearly posted after you select to take the chat into private viewing.
Bring up your webcam feed by clicking the camera icon in the her video player.
Clicking on the mic icon in the player will show you the extra rate for audio.
There is no cam2cam or two-way audio available anywhere other than in a private show.
---
Sexier - Low Cost One-on-One Private Chat

| | |
| --- | --- |
| Cam2Cam | Microphone |
| Included | Included |
Sexier plays host to thousands of amateur cam girls. Whether it be college dorm room hotties, horny housewives, or a neighbor-like nymph, the girls performing here are the girls you know. And you can get them all for some of the cheapest rates around.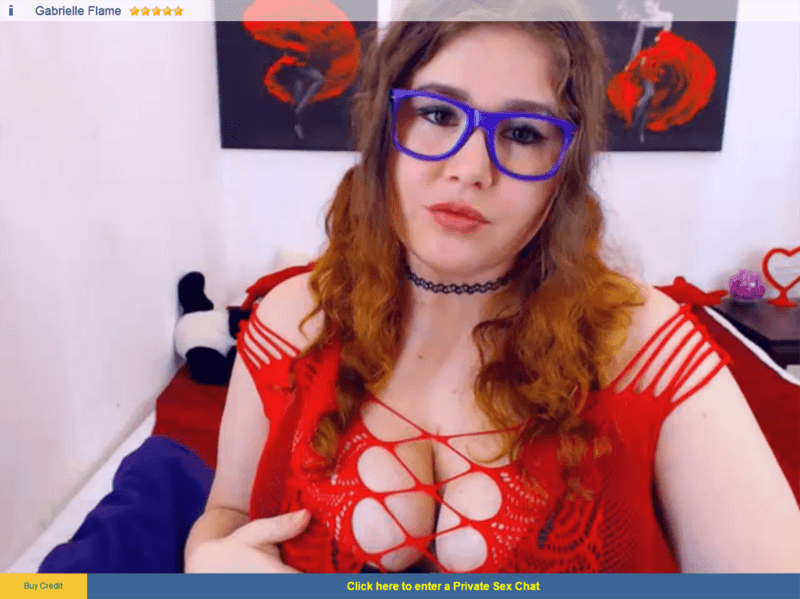 Included in the price of every private sex show is option for turning on your camera and microphone. When you've entered into a one-on-one private chat with any model, by default your webcam and audio features will be inactive. To activate them, simply select the option available in the player. As you are paying the regular room rate already, you won't be prompted to make any additional payments.
C2C private sex shows will start when you activate your webcam during a 1on1 chat, only.
---
Cams - Coolest Site to Join a Model's Fan CLub

| | |
| --- | --- |
| Cam2Cam | Microphone |
| Not Included | Included with Cam2Cam |
Cams always has hundreds of cam girls online, with high quality video streams. Their platform is somewhat of a mix between a Freemium site and a paid site. You will see many shows in the free chat where the girls get fully naked and perform for tips. You can watch for free, or participate by tipping. When you do want to go into a private chat and start activating your camera and audio for 2-way private cybersex, then it'll cost you. And pay close attention to the costs, as they can add up quickly.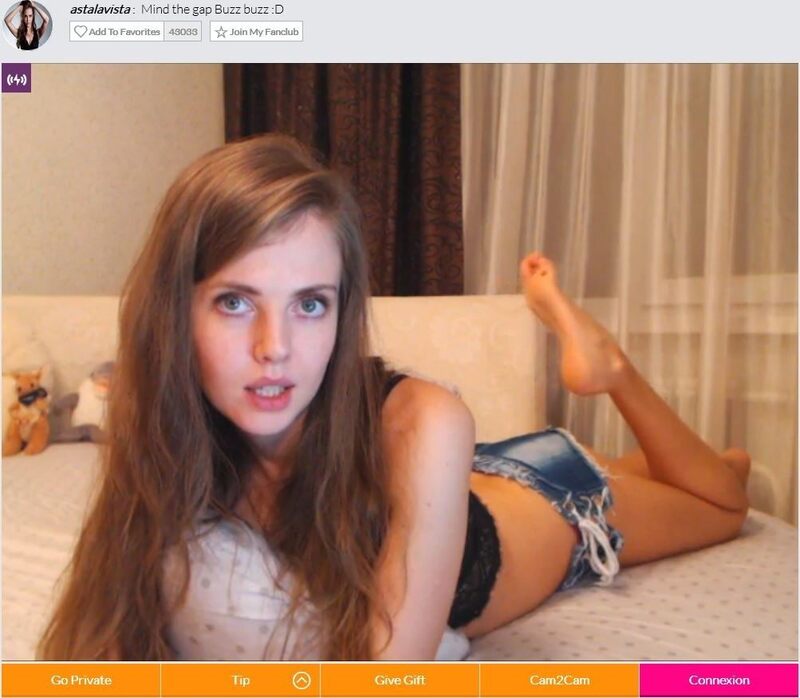 The cam2cam feature is not included in the private chat session rates, but it is only a bit more if you want to turn your webcam on. It's usually about 25% more than the regular room rate. Also, you don't need to enter into her private chat to turn on your webcam for her to see. In the free chat, you have the option to activate the cam2cam mode. It'll be the same price as if you activated it during a private chat, but now you are not paying the private chat rate. If you do this, she can see you and comment to you, but she may doing the same to whoever else has activated their webcam for her.
In the video player, you'll see the Cam2Cam tab to activate your webcam during the free chat. (no audio is this mode)
In private chat, you'll see the same Cam2Cam option, but this time, she's only with you. (audio available)
Only site with the Connexion feature. Connect your Lovense Max to her Lovense Nora to have virtual sex.
---
XLoveCam - 2-Way Private Cybersex with European Cam Girls

| | |
| --- | --- |
| Cam2Cam | Microphone |
| Included | Included |
Most of the cam girls at XLoveCam are from Europe. And it's not uncommon to see performers on the site that speak up to five languages or more. If you are looking for a seductive cam babe to speak to you in her sultry French tongue, or maybe you want the harsh appeal of a German fraulein, then you can use the search tools to sort out the girls by languages. Another cool feature is their pop-up chat room window that ghosts over the thumbnails page, and acts as a carousel, as you scroll through all the chat rooms quickly. If you are looking for a value site with classy euro babes, I strongly suggest giving XloveCam a try. The majority of the private sex shows go for under three bucks a minute, with the option to make the session exclusive for just a bit more.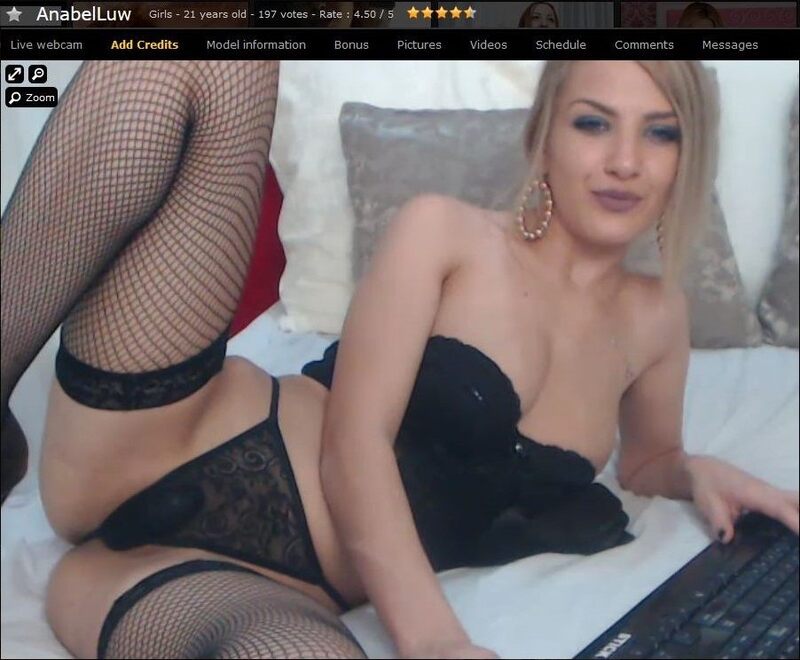 When you choose to enter a private show with any model, you'll see her room rates. If you are the first to start a private show with her, the use of your camera and microphone are included in the price. If you take a peek or join an on-going private show, then you won't be able to activate your camera. If you choose a girl for an exclusive show, it will cost slightly more, but no other members can peek into your show.
Only when you enter a private show, can you activate your webcam and microphone.
Up to four users can join a private session. Cam2Cam and audio are available only to the first connected user.
In their Help section, you can find a Camera Tester in the Private Sessions questions.
---
MyDirtyHobby - Cam2Cam With Some Truly Hardcore Cam Girls

| | |
| --- | --- |
| Cam2Cam | Microphone |
| Included | Included |
MyDirtyHobby is a social network for porn hobbyists. The girls on the site can build out profiles with their own exclusive series of videos and photo sets presented in a blog like media format. When you hold their website currency, know as Dirty Cents, you can send messages, make private requests, purchase the girls' self-produced content. There are no free cam rooms here. They moment you enter a private sex chat, you start paying by the second. A great feature, considering some sites will round up your time in a chat to the closest minute.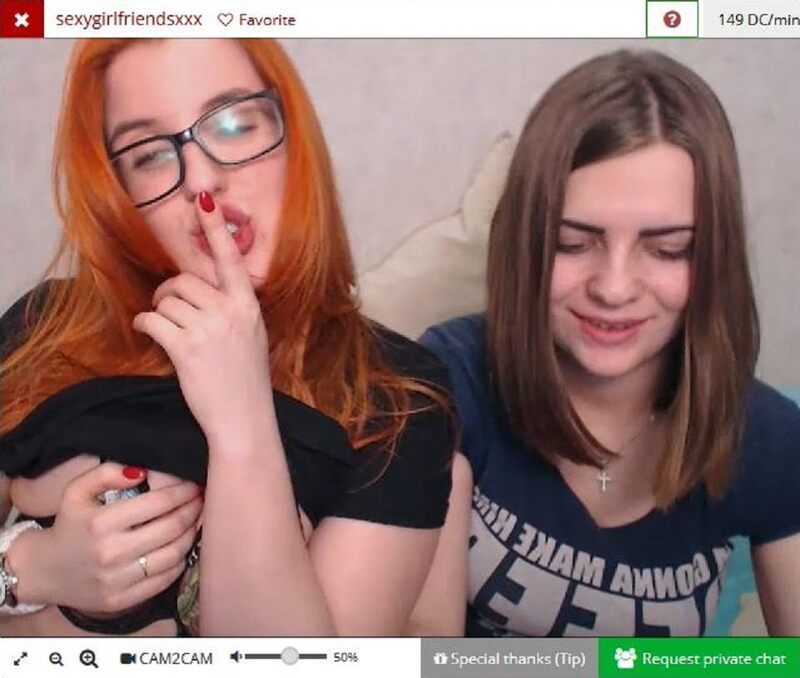 The private chats are open to those that are paying to get it. The rooms you enter will probably have multiple users in them. You'll see the option to pay more if you'd like a truly exclusive private show.
In the private group chat you can activate the 2-way cam, but not your audio.
In the exclusive private chat, you may include your webcam and microphone at no extra cost.
---
MyFreeCams - Best Amateur Cam Girls for 2-Way Private Cybersex

| | |
| --- | --- |
| Cam2Cam | Microphone |
| Depends on the Performer | Depends on the Performer |
MyFreeCams is the last in my list of the best cam2cam sites only because it's hard to get a private show with a girl when she's online. Why?... because this is a Freemium site, where girls can do well in the free chat rooms making their money in tips from the thousands of users that can enter her chat room during one session. At My Free Cams, the camera quality is great, the girls are hot, and the shows are thrilling. Though you may have a hard time getting a girl to go private when you want to, you should still check out their cams and enjoy some of the best free webcam sex out there.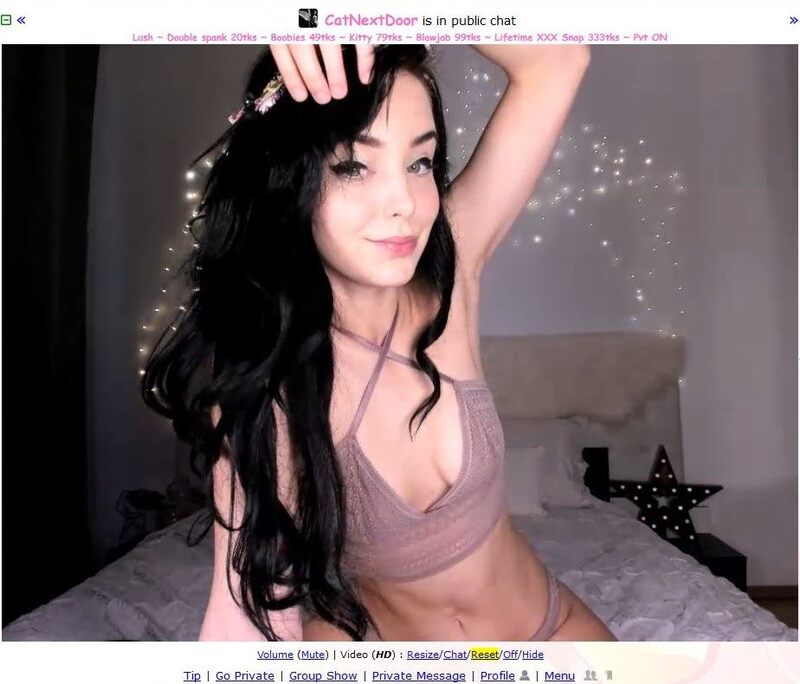 Most of the of the girls will request a large tip from you before they start a private show. You need to incentivize them to walk away from a public chat room where they may have 500 or more viewers watching them. And If only %1 of those watching are sending her tips, she's doing well. So you may have to pay up, if you want to take her away from that action.
Set price for all private chats. Open your webcam and activate your microphone at not extra cost.
Look for girls without a lot of free viewers. She will be more likely to go into a private chat, and without requesting a large tip to start.
---
Showing Her What She's Doing To You!
Most of the sites I've ranked here also made my list of the Best Webcam Sites for 2018, for exactly the reason they made this list of the best cam2cam sites.
This is one of the most crucial features involved in webcam sex. I truly believe that when the cam girl can see me too, she is inspired to get more involved in her performance. And you don't even have to show her all of yourself. Showing her just your cock, as you're stoking it to her, can help the two of you sync up.
Or sometimes, it just nice to introduce yourself properly before she works to entertain you. If you feel inhibited about exposing yourself in a private cam that only she can see, then you can try disguising yourself, by keeping the room light dimmed, or wear a hat or a hoody. Whatever you need to do to make yourself comfortable, you do. At the very least, you should employ the microphone so you can give verbal instructions without showing your face, and be hands free.
By the way, I didn't cover the chat room pricing or membership costs at each site in this article. If you want to know about the deals, promotions, and private show rates at each site, then please click through the site logos. They are direct links to my full review of a site. And please read what I've written about using PayPal, if you need a payment option other than a credit card.
As often is the case when I'm putting together a ranking or listing of some kind, I have to ask myself what I would do if I had to choose just one site to rule them all. And again, in this case, I see CamSoda as delivering the best cam2cam experience.