PhoneMates Review – Watch Quality Mobile Sex Cams
Last updated
January 02, 2021
Premium
Clothed Free Chat
First Purchase Bonus
Pros
Cheap private chats
HQ streaming
Discount Clubs
Live chat support
Cons
Limited model ct
Many SD rooms
Tame free chat
Greetings all you devilish sexy people. Welcome back to another one of Tom's robust raunchy reviews, and oh boy! are you in for a treat. Today we take a look at PhoneMates.com, a site which needs little introduction, and has a lot of something for everyone.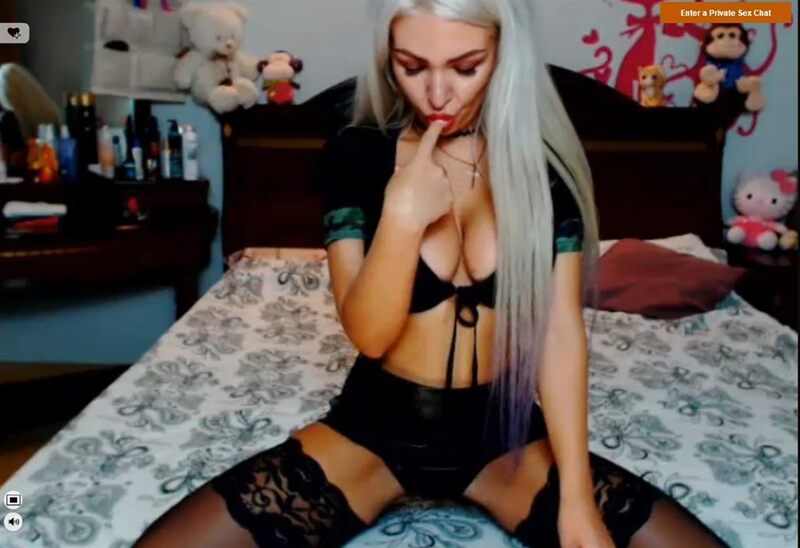 Launching back in 2010, PhoneMates.com is not the oldest, but was among the first adult cam sites to cross-over from mobile sex cams to desktop.
With industry trends, most cam operators optimize their sites for big screen, whereas PhoneMates origins were in mobile, and have successfully made the move to desktop.
With phones becoming more advanced in terms of both picture and sound quality, your mobile sex chat experience with PhoneMates should leave you ringing back for more.
Their desktop site is almost as slick as their mobile, and is as easy to use. Screen size does matter, especially in a live sex chat with lusty cam models.
Read the full PhoneMates review to discover if you too, should switch to the mobile experience.
My Initial Thoughts …
If you've read my previous reviews, you're probably aware that this part is usually quite short, however, as PhoneMates offers different experiences depending on which device you use, I have decided to expand a little further.
With this in mind-
This PhoneMates review will include my general impressions as well as specific thoughts for both PC and Mobile.
Mobile or desktop, signing up for PhoneMates is simple and takes but a few moments. Thumbs up.
General Impressions
With over 600 sex cam models online, it's clear that PhoneMates has a great selection of hot cam babes for you to enjoy. Whether you're into men, women or those in between, PhoneMates have a number of categories for one and all. These include camgirls, lesbians, men, gay men, groups and also porn stars, to name a few.
There is a huge selection of delectable babes, which you can take into Private Chat rooms, for a reasonable price. What's more, these cam models are especially waiting for you to take them into these Private Chat rooms, and make your fantasies become a virtual reality.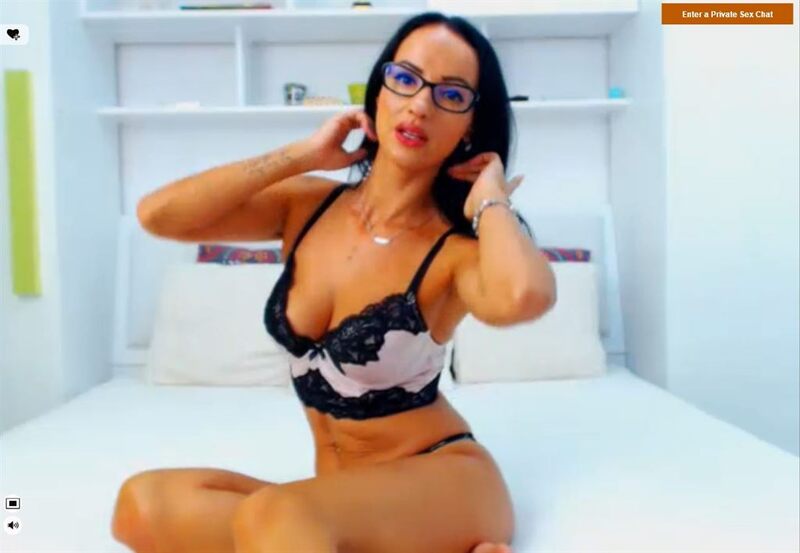 On PhoneMates, the live sex chat rooms are usually quite empty, which I feel is a bonus.
Why would I say that?
A large amount of these cam girl models combined with moderate users is the perfect recipe for stiff competition amongst all of them.
They are both responsive and engaging and are usually interested in chatting – a win / win situation.
A downside could be that the sex cam model bios are sometimes wanting and not all that informative. You won't see as detailed information about the models, as you might see on, for example, LiveJasmin.com.
Don't be despondent,
Bio information is easily found out by asking the models. I did and had most of my questions answered.
While writing this PhoneMates review, it took some time, but I finally figured out that "Happy Shows" meant Happy Hour and had nothing to do with the mental well-being of the model.
The look and feel of both the Mobile and PC sites is inviting with a shade of burnt orange, dominating the background, and the main search bar located on the top.
What does that mean?
Navigating the site is as easy as color by numbers.
Open the site, and immediately you are greeted by a smorgasbord of lusty babes, as far as the mouse will scroll, which I found delightful, and live sex chat was pretty easy.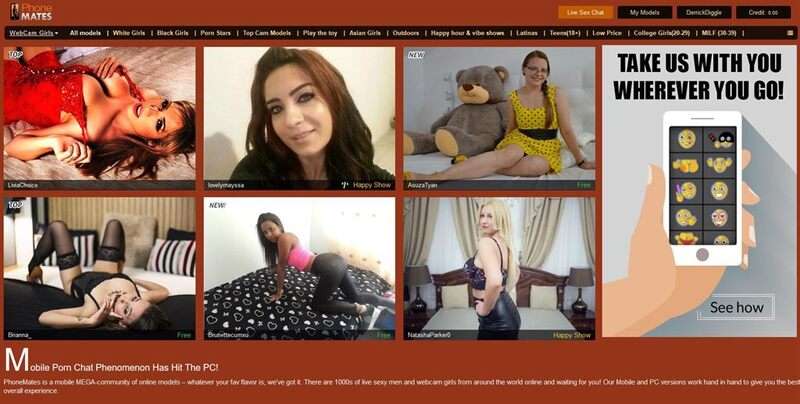 What about cool features?
A cool feature about PhoneMates.com is that your account is synchronized between Mobile and PC, adding to that sense of adventure where you can start on your PC and finish up in the privacy of your anywhere!
It doesn't get any sweeter than that.
In brief, PhoneMates.com is a leading site for low cost sex cams, the more you spend, the higher your status will rise. The higher your status, the less it costs.
Mobile Sex Chat Review for PhoneMates
PhoneMates.com was first and foremost designed for mobile phones. This is clear to see as when you visit the site from your mobile device, the look and feel as well as the ease-of-use, is slick and inviting.
It's no surprise that this PhoneMates review shows that this site is one of the leaders in the quality of both mobile sex cams and mobile sex chat.
The quality of the cams is of the highest standard, and you will be coming back for more. It's easy to discover hot babes, and switch between categories, if you are looking for something a little "offbeat", wink wink.
You are able to invite a camgirl to a private chat room, chat and tip, all from the convenience of one simple screen. The video quality is unrivaled, making PhoneMates.com a leader in the webcam community.
Try PhoneMates.com for yourself, you won't be disappointed, you may find yourself wanting to upgrade your own mobile phone for superior graphics and sound. Hey, who am I to judge? Right?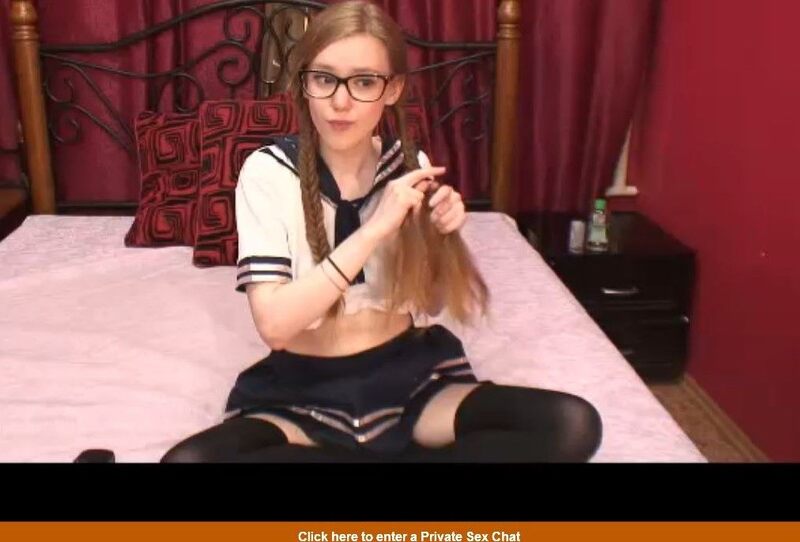 PhoneMates For PC
PhoneMates.com is a great site for PC, but I found it a little complicated and it took me some time to feel my way around, something I won't complain too much about. The layout is not as slick as it is on mobile.
What do I mean?
Both have the same sexy models, but the order in which they appear is different.
For me, hands down, the biggest drawback is the video quality for PC. As this site was developed for mobile, the sex cams have been optimized for viewing on smaller screens.
Viewing PhoneMates.com on desktop and straight away you will see that the images have been stretched to fit your computer screen, and clearly some image quality is lost. No Bueno.
What can be done?
To regain that image quality, you would need to make your video feed smaller. However, do this and you end up watching a really small window of porn on an otherwise big empty screen. Not too much fun.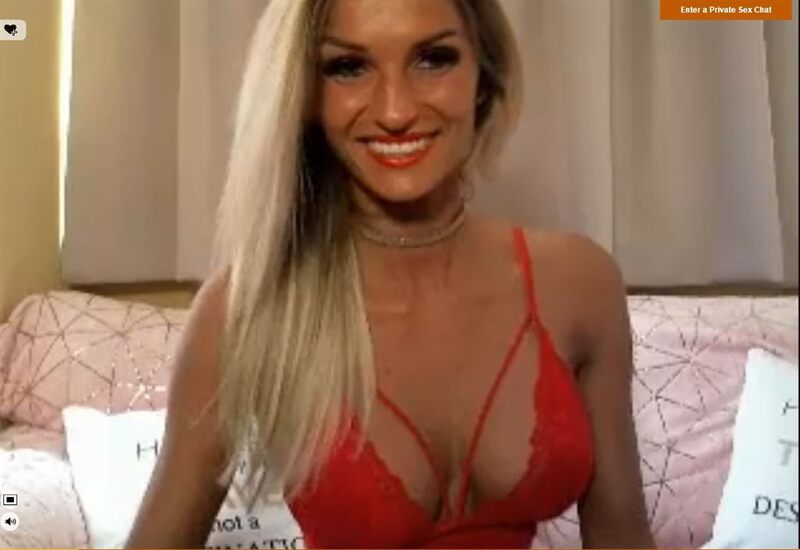 Those Extra Features …
There are many categories to choose from including women, men, gays, lesbians, transsexuals, orgies and more.
Whatever your pleasure -
Let PhoneMates be your leisure and Mecca for cam models.
You can filter for a specific niche, for example Asian Girls, College Girls and Outdoor shows, to name a few.
At the time of writing this PhoneMates review, there were on average +/- 500 horny cam babes, to be found online, at any given time, waiting to enjoy a live sex chat with you.
High quality porn streaming on mobile and desktop, just the way you like it. I know I do!
Cross platform watching, allowing you to live sex chat on both PC and Mobile.
Happy Hour shows with very low pricing.
All you could ever want in life, cheap sex cams.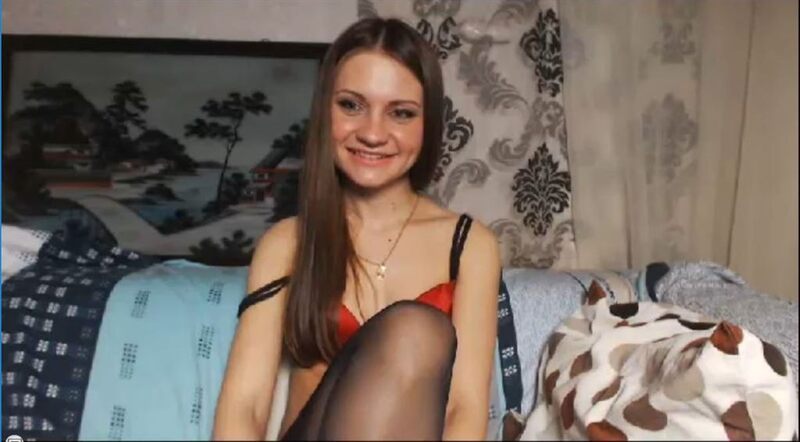 Membership Features on Phonemates.com
Phonemates.com offers top discounts to their Frequent Fuckers Club. The more credits you buy, the more Miles points you're rewarded. As you are upgraded in Status, so you are given greater discounts.
There are 3 Status tiers; Sexy Silver, Sexy Gold and Sexy Platinum.
The Happy Shows, which start at 1.48 Credits per minute for bottom tier Status, is reduced just 0.25 Credits a minute for the highest tier Status, an unbelievable saving, guaranteed to keep you smiling and spending.
If taking playful girls into private live sex chat rooms is your thing, then PhoneMates is a fantastic platform for affordable sex cams.
Sexy Silver Status
Accumulate 15 miles, and you are automatically upgraded from Members to Sexy Silver Status.
At Silver Status, the price of Happy Hour and Vibrator Shows is reduced from 1.48 Credits per minute, to just 0.50 Credits. Sexy Silver Members get 10 Bonus Credits and 1% Credit Bonus with every purchase.
Sexy Gold Status
Reach 186 Miles, whoo hoo !! and you qualify for Sexy Gold Status.
At Gold Status, Happy Hour and Vibrator Shows are further reduced to just 0.35 Credits per minute. Nice. Sexy Gold Members get 100 Bonus Credits and 3% Credit Bonus with every purchase.
Sexy Platinum Status
At 253 Miles, you have reached the highest tier – the creme de la creme of tiers!
Sexy Platinum Status gives you access to some of the cheapest mobile sex cams, at only 0.20 Credits per minute. Sexy Platinum Members get 200 Bonus Credits and a 5% Credit Bonus with every purchase.
Yeah baby, now we're talking:
As a Sexy Platinum Status member, you have access to Platinum Customer Service 24/7, super sweet red-carpet treatment.
Let me break it down for you:
With 100 Credits at 0.20 Credits per minute for Happy Hour shows, gives you roughly more than 8 hours of erotic viewing pleasure !! ka-Ching. How do you like them apples?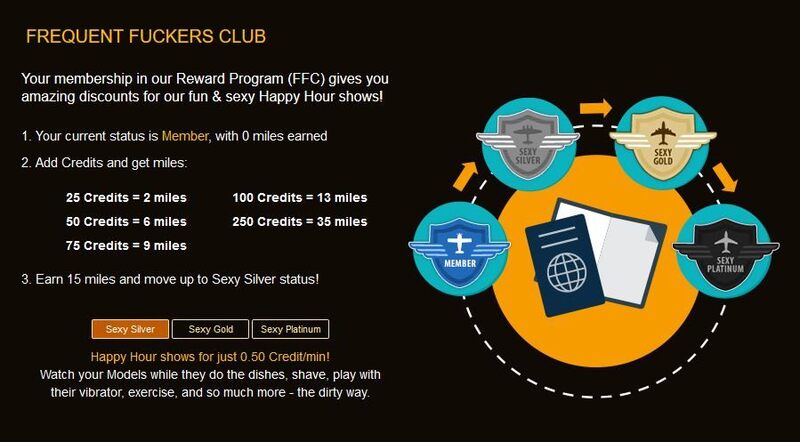 How To Register …
Ok, so you have browsed the site as a guest, sampled some wares, liked what you've seen and now want the whole enchilada!
Registration for Phonemates.com is as easy as 1-2-3.
On the home page, top right, you will see a button called SignUp. Click on this button and a pop-up window appears, 3 bits of information are required: username, password and email address. After you have filled out the registration form, click Sign Up.
It's as easy as color by numbers, and shouldn't take too long.
The Ways You Can Chat …
As you enter the site, you are greeted with a page of sexy cam models to choose from. My kind of page, eye candy as far as the mouse will scroll.
All the models have their username located at the bottom left of their profile picture, at the bottom right, you will either see "Free" or "Happy Show".
As a guest or member, you can click on any model who has "Free". This will take you to a public chat forum, where you can tease and entice with words – but remember to be nice.
"Happy Shows" are reserved for members only, and cost Credits.
That said:
Mousing over a model, who has "Happy Show" on their picture, will either give you some short video footage of the babe, or a series of photo stills, to whet your appetite.
Members who splash Credits and join in the "Happy Shows" won't be disappointed, and will most definitely be coming back for more. Don't forget to show your appreciation and be generous with those tips.
Everyone can view public chats, for the real spicy material, invite hot babes for a private chat, where all bets are off and anything can go!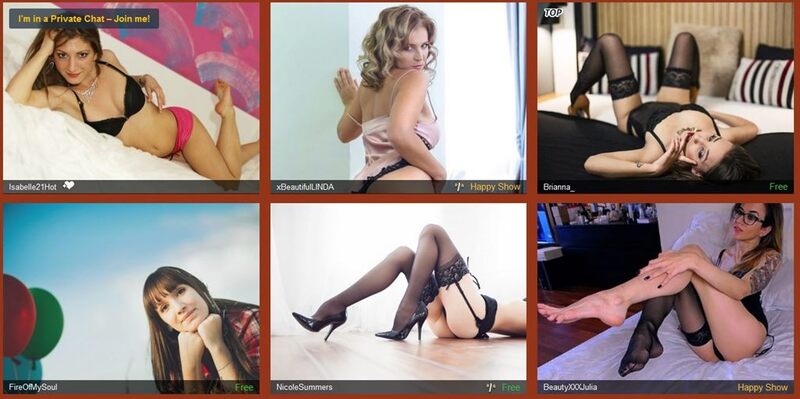 Quality of The Video …
As this site was originally developed to watch mobile sex cams, the quality of both the sound and picture for the desktop site, is wanting. Some cam streams are a little better than others.
Overall –
The quality wasn't my favorite.
How Much It'll Cost You …
As a guest, you can enter any xxx chat room labeled as Free and strike up a conversation, while watching your favorite model. Want more? Purchase Credits and happy trails.
Available Credit Packages
| | |
| --- | --- |
| Price (Euro) | Credits |
| 25 | 25 |
| 50 | 50 |
| 100 | 150 |
So, here's the deal:
Public Video Chat Rooms are Free, both for guests as well as members.
Happy Shows cost just 1.48 Credits a minute, you control the outcome. You control when the paid chat starts and when it ends.
Private Shows, the price is set by the model (Beginning from 0.98 Credits a minute).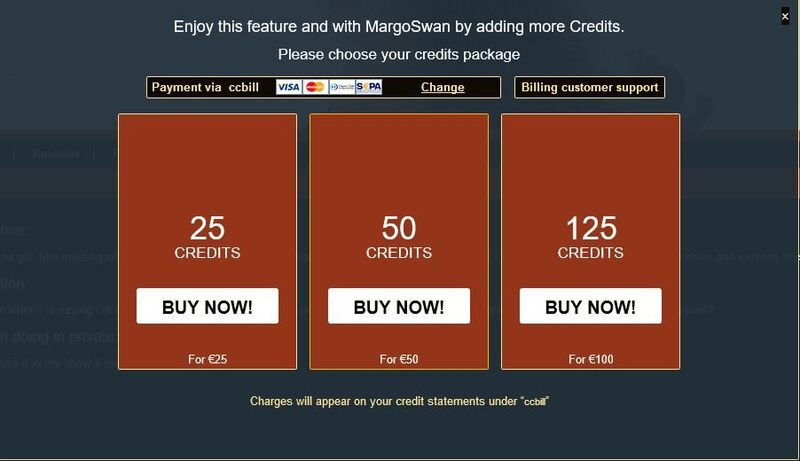 Membership Costs
Membership to the Frequent Fuckers Club (FFC) is free! That's right, FREE ! Accumulate Miles as you buy Credits. Remember, the quicker you accumulate Miles, the quicker you can be elevated in membership status, your ultimate goal is reaching Sexy Platinum Status.
| | |
| --- | --- |
| Credits | Miles |
| 25 | 2 |
| 50 | 6 |
| 75 | 9 |
| 100 | 13 |
| 250 | 35 |
The Ways You Can Pay …
There are various methods of conventional payment available which include: Visa, MasterCard, Diners Club, Discover, Maestro, PayPal and more.
Should you wish to pay via a payment portal, there are 3 to choose from: CCBILL, EPOCH and SEGPAY, all 3 are trusted global payment solutions.
Charges on your statement will appear as per the payment method you have selected. For example, if you select CCBILL, charges will appear on your credit statement as "ccbill".
The Support That You Can Get
For those who have questions, and want to find out more, there is a FAQ's page that's pretty stock standard. Don't see exactly what you are looking for on the main FAQ page? Try using the search bar.
Still have questions?
Use the email address supplied on the FAQ page. Alas, no phone number listed on the site. Contact is strictly by email.
Reach the Platinum Customer Service and you will receive 24/7 around the clock customer service.
The Pros & Cons
Pros
✔ - Optimized video stream for mobile
✔ - Low cost mobile sex cams
✔ - Membership benefits galore
✔ - Great selection of categories to choose from – over 600 camgirls online at time of review
✔ - Super interactive cam girls
✔ - Private mobile shows are elaborate and appetizing
✔ - Accepts PayPal
Cons
✖ - Confusing payment structure to the unfamiliar user
✖ - The focus of attention is on those who pay, for those who are browsing – free users won't see much
✖ - Cam model categories are a little limited compared to some other well-known sites
✖ - Video is not as optimized for PC as I would have hoped for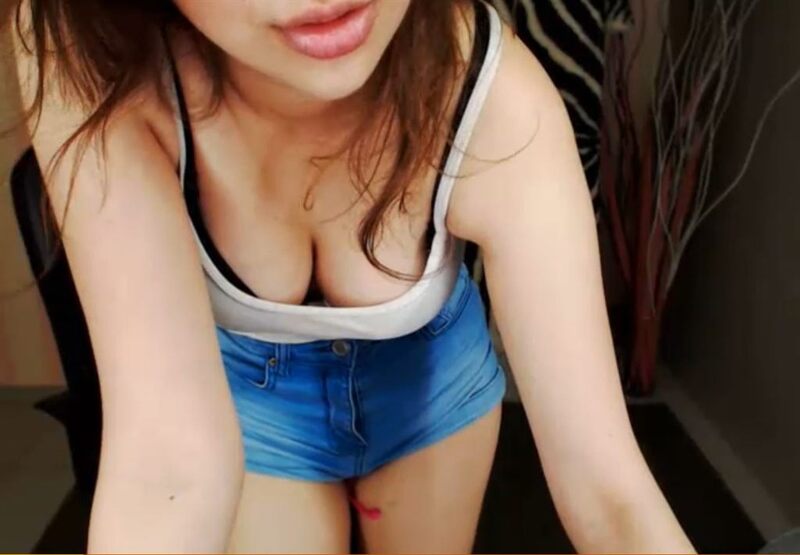 My Final Word
When I review any adult cam site, I also look back to the sites origins, and PhoneMates.com is no exception.
The evolution of PhoneMates is clear, as they began strictly as a site for mobile sex cams, providing quality mobile sex chat, and have now crossed over to the world of desktop.
This site has obviously invested time and money and are constantly looking for new ways to keep their customers happy and coming back for more.
How can you tell?
Upgrades and improvements, and the growing xxx community on their site.
Now, you are able to view their site across both the PC and mobile platforms.
This is a game changer, and although their PC site is not as slick as their mobile, I have no doubt that improvements will happen all in good time.
The look and feel of their PC site has also changed, and this is evident the moment you enter PhoneMates.
Before -
You needed to make selections from certain criteria, and now you just have gorgeous models being displayed for your pleasure, which is pretty much industry standard.
PhoneMates.com have done their homework and have their fingers on the, ahem, pulse. They follow market trends and obviously have done their fair amount of research. This is reflected in both of their successful sites, mobile and PC.
My hope is that this PhoneMates review has showcased that this is an excellent site for both mobile and PC, bringing you some of the best cam girls, and live sex chat in the online xxx community, with a little room for improvement for their PC site.
This is an adult xxx site that feeds all your desires and fetishes for both men and women (and those in between). There are hundreds of lusty babes to choose from, and the site offers low-cost Credits.
The more you visit and spend, the higher your membership status. The higher your membership status, the lower the costs per show.
This is a leading xxx cam site, favoring the mobile platform.
If you prefer watching on the big screen, I recommend ImLive.com, which has most of the same models from PhoneMates, but optimized for PC viewing.
While writing this review, I found the aspects which appealed to me the most, were the hot cam babes and their willingness to engage and please, not forgetting their tease.
This is Tom signing out, I hope you've had as much fun reading my review as I had writing it, come back soon for more.