Flirt4Free Review - Get Seduced By The XXX Flirts
Last updated
February 03, 2021
Mix
Clothed Free Chat
CC Validation Gift
Pros
Cheap private chats
Free C2C in privates
Professional models
Great video quality
Cons
Limited model count
Pricey top models
Imagine a video chat site where only the horniest and sexiest cam girls get to perform in unbeatable HD video. Add on cheap sex chat rates and a fetish community and you've just imagined the reality that is Flirt4Free. Read on to find out why this premium webcam site is one of my favorite live porn destinations and learn how to get to the free XXX action, save money on your 1on1 sex shows and get VIP access to the site's Live Cam Mansion.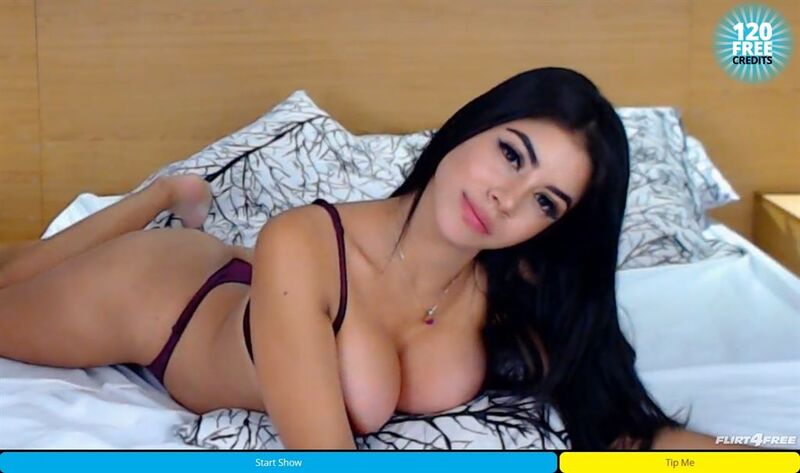 The best webcam girls not only have the body of a goddess, but they've also got that little bit extra. No, you dirty minded dudes, I'm not talking about their nether regions, I'm talking about their personality. At Flirt4Free you'll find the best of the best fighting for your favor as you sit back and enjoy some of the steamiest and most sensual X-rated acts online.
Webcam Models
The Girls
The Flirt4Free cam babes are top of the class when it comes to enticing in the panting punters. They're all frikking gorgeous in every category. From blonde bushes to redheads with kinks - the site has them all. The horny cam models cover every ethnicity and appearance from Latina, European, Ebony and Arabian to full figured, tiny tits, shaved, hairy and MILFs with the most.
The Trans
If you're looking for a strong selection of transgender cam hosts, this probably isn't a site that would be in my top list. While Flirt4Free does have some really gorgeous shemales performing, there's not a huge selection to choose from. Generally, only a handful are online at any given time. But, if you're a newbie to the world of shemales - these gals will easy you in gently.
The Men
If you're looking for the dick of your dreams and don't want to venture into a gay cam site or you're just a gal looking for a guy - then Flirt4Free is going to be your new best online friend. Looking through the snapshots of the The Flirt4Free dudes - is like looking through a model agent's casting book. These handsome hunks, like the hunnies, cover every perv and persuasion. From muscle, twink and bear to straight, bi and gay - there's something for everyone's fetish and preference.
The Couples
This category is a hit and miss adventure. In the guy's group - you'll find more twosomes and threesomes than in other categories. But, if you're looking for girl on girl or girl and guy - you'll find a few online - but not many at all and the standards can be, well let's just say more in the 'amateur' grouping.

Flirt4Free Feature Highlights
So, one of Flirt4Free's advantages over other sites is its huge basket of added benefits. Unlike most premium live porn sites, Flirt4Free has far more going for it than just live cam chat and X-rated shows. First of all, Flirt4Free encourages crowd contribution. By that I mean it has a strong user community base where you're encouraged to post comments, interact with other visitors and models, and even post a particular request and let the cam cuties bid for your business.
Talking about fetishes and kinks - oh boy have you come to the right place. The site has an entire section dedicated to this. Flirt4Free's Fetish Community - has everything you've ever dreamed of and more. You can search for the cam hosts by fetish and the site has an option to view the Top 20 Fetish Models (or fetish experts as some prefer to be called). The leading 20 fetish performers are chosen by us - the fetish fans. The site analyzes which of the kink kickers are the most visited, how much they pull in with tips and private shows, and how popular their videos are. Trust your fellow fetish freaks. We know our stuff.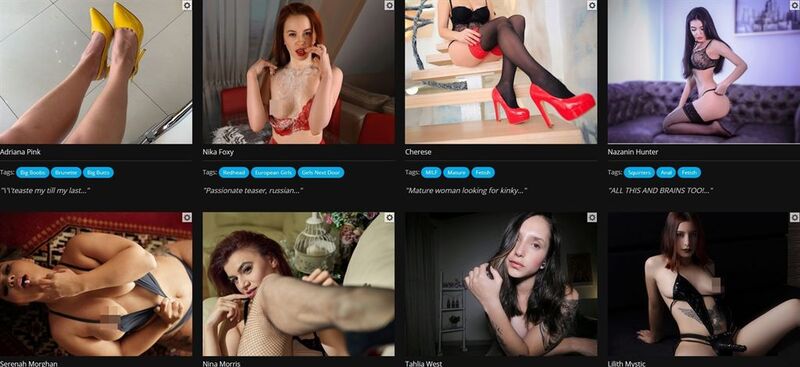 Time for a tip...
As I mentioned above, you can post a kink request and let the ladies (and lads) bid for your business. If your fave webcam host has a high private sex chat rate/min, yet you really love to get your balls bouncing with them, try posting what you want in the fetish forum listings. There's a good chance they'll offer you a cheaper rate/min than they usually ask for. If you're looking for something specific, for example a blonde who's into some serious anal action or a red-head that likes to squirt and scream - just post in the forum and the offers often come flooding in.
Once someone catches your eye as you go through the gallery of gals - just hovering over their snapshot brings up their bio. At a glance you can see; what they're into, how much they charge for some one-on-one cam2cam time, where they're from, if they offer HD streaming (most do) and if they're in a free room chat, party chat or otherwise occupied with some XXX fun behind their virtual curtain.

And I discovered another hidden gem...
Another cool little twist that I wish every site would provide is a listing of when the girls are online. This hidden feature is going to make your live porn planning so much easier. If you scroll all the way to the very bottom of the home page - there's a navigation bar with all the usual links to disclaimers and FAQs, etc. On the first column, Live Chat, squeezed in the middle of the listings is Adult Models Schedules - select this and scroll to the bottom and you can find your fave cam girl (names are listed alphabetically) and see when they'll be online in the coming week.
Other funky features include:
Adult Star Webcam Shows (live and recorded)
Huge HD video library
Models' fan club offering extra discounts and exclusive fan club member content
Blog site (interviews, product reviews, pro-tips, contests etc.)
Interactive toys - tip and activate the models' remote-controlled vibrator
24/7 HD streaming inside Flirt4Free's Live Cam Mansion

Getting Started
Registration at Flirt4Free is as simple as it gets. Do I really need to tell you how it goes? Ok... I will then. Choose a super-cool username (and don't be rude - and while we're on the subject of manners - in the chat rooms if you're rude or aggressive to the models you'll find your ass is kicked out and banned from the room in a blink of an eye). So, you've got your username - then decide on your password - and finish with an email address. Don't try to be clever here - Flirt4Free will send a link to the email address you gave them - once you click on the link to verify the address - you'll be ready to get the party started with the cam beauties that are about to fill up your screen.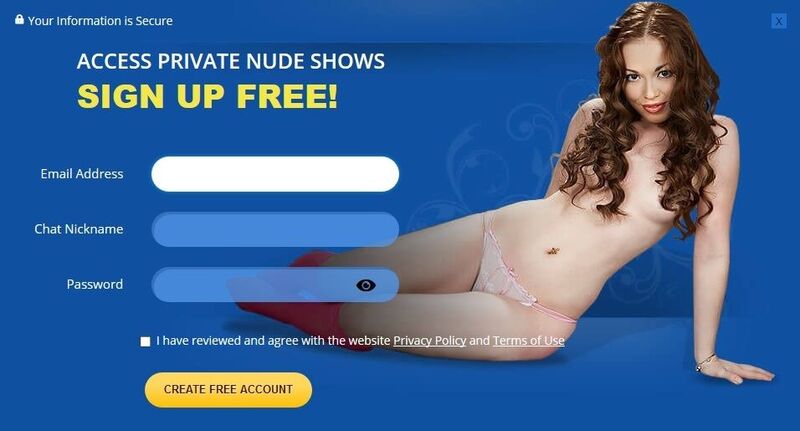 But... there's always a but
Until you buy a credit package - the site will constantly bug you to pay for a package. This is majorly annoying - but I suppose that's business. Now - there's a way to get FREE credits and stop for a while the constant call to whip out the wallet.
You wanna know how? I'll tell you in a moment.
Chat Options
Flirt4Free doesn't just have free chat rooms and private cam2cam chat rooms in which to enjoy an X-rated adventure. There are so many more ways to see some romping, rocking action with the freaky femmes and the horny hunks.
Open Chat
This is 'usually' the vanilla room where you can have some free fun and get to know if the lucky lady is the one you want to take to the next step. Now, I say it's usually vanilla because you don't get much, if any, XXX antics here. But, as I said before - there's always a but - sometimes the performers are raring to go and are doing more than just flirting.
The Flirt4Free players are pretty strict when it comes to talk. Don't try to be a smart ass and demand to see some action for free. Yeah, we all know how tempting it is to ask them to show you what you'll get if you take them to private chat - but these cam babes have seen it all before. You can ask, chances are they'll ignore you. If you're rude to them - or become a persistent perv - they'll kick you out their room without thinking twice.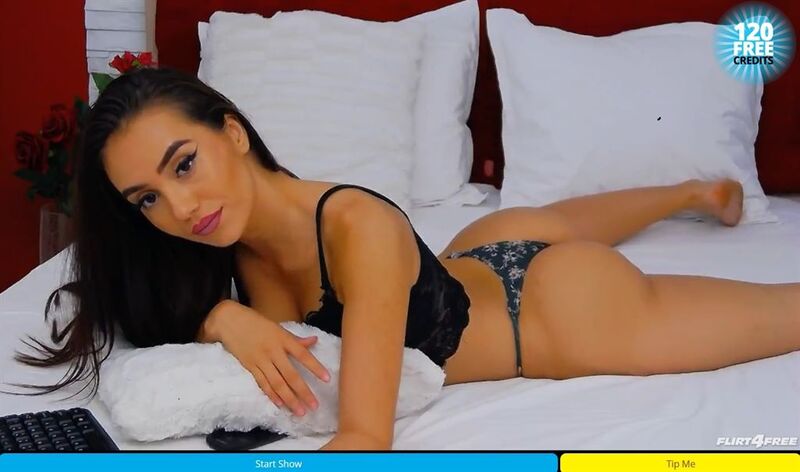 Private Chat
Now this is where the fun and the kinks kick off. On each bio you can see how much they charge for a min of private chat. You can always change the search settings, so the gallery of webcam goddesses appear according to their prices. The live porn performers set their own rates - they can start from as little as $0.45/min and get up to an insanely high $20.00/min.
Some of the girls have a banner on their photo that says Premiere Chat. This indicates they're one of the most in-demand webcam models. Generally though their rates tend to be on the higher side.
Voyeur Mode
If you're looking to sit back and relax in front of some X-rated live action, then this is a really budget friendly way to see a girl get hot and heavy for just a few credits. If a model you have your eye on is getting down to action in a Private Chat, there's often (not always though) the option to peep in and watch the fun. Here comes the but... you're just a voyeur - that means you can't interact in anyway - you can see, but you can't be seen or heard.
Multi-User Chat
If you're into the 'more the merrier' school of thought - A Multi-User Chat could be for you. Think of it like Private Chat but you're not the only audience participant. You still get an eyeful of the kinks and the cums, as well as letting the porn princess know what you want them to do - but you're not the only one directing the show. The advantage Multi-User Chat has over Private Chat is that it's a cheaper price/min rate than Private Chat.
Group Shows
So starting from just $1.00 - you can get to see ten minute plus shows of some hardcore live porn during a Group Show. The cam hosts will start the show if they get a set amount of credits pledged within a certain time. They'll set a minimum pledge that you have to pay. This guarantees you a virtual seat to their pervy performance. If enough people pledge and the credit target is reached - the shows kicks off. If not, they'll cancel the show and you won't be charged.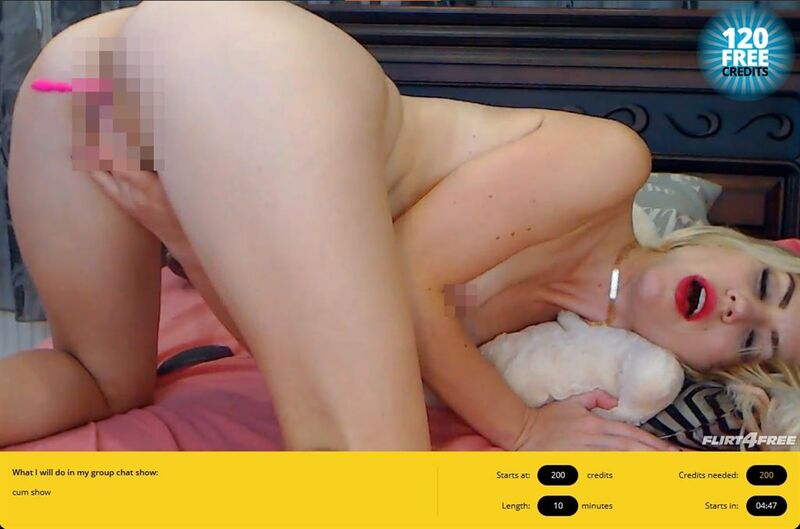 The big (well not so big in this case) but... is that it's a show - so c2c isn't available. It's a watch only option.
Party Chat
Unlike Group Shows - Party Chat is FREE. And yes, there's a but. In this sex-petacle it's the tips that get the action heating up. The more the cam model gets tipped - the kinkier they'll get. And, if the tips stop coming - the fun will come to an abrupt end and the show stops. On the video player there's a scale showing what the performer will do once they hit a certain number of tips - from getting totally naked to dildo action and cuming with a squirt - it's all in your hands - literally.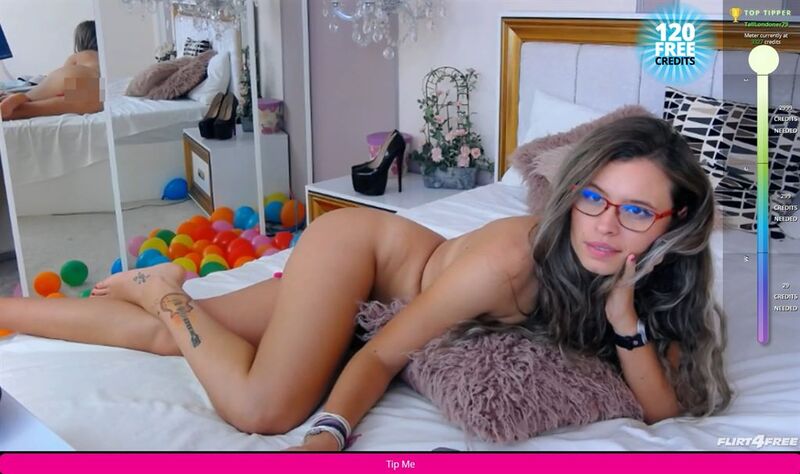 Live Cams Mansion
Flirt4Free's Live Cams Mansion is my dream destination. If you're a VIP member you get FREE 24/7 access to the home of the hotties. If you're not a VIP member - it's just 25 credits for a 24-hour pass. Inside the mansion you get to see the fun and games the girls get up to in every room. Sometimes there's themed party action where the freaky fun really gets going - otherwise it's just a peek behind the scenes as the chiquitas go about their daily deeds (and yes - this includes the shower, the pool and other places where clothes are optional).
Flirt4Free Prices
So Flirt4Free private chat prices start at literally pennies/min and go up to a killer amount/min. I'll start with the lowest rates that come in at just $0.45/min for some webcam to webcam private chat fun. Sliding up the price scale and you can reach the top tier of the cam chat beauties who are pulling in $19.90/min. According to my very unscientific research - the average price a Flirt4Free model charges is around $4.10/min.
But... and finally a 'but' you'll like.
There's a way to score 120 credits without having to put down a dime. All you have to do is enter in your credit card details for verification (you don't have to make any charge) and Flirt4Free will give you 120 FREE credits as a welcome gift.
Payment Options
Basically, Flirt4Free takes almost every payment form you can think of - except for cold hard cash. You can mail in a check, make a bank transfer - hey, you can even use major brand gift cards.
Major credit/debit cards
Cryptocurrencies
Maestro
Money Orders
Cashier Checks
Wire Transfer
Personal Checks
Brand Name Gift Cards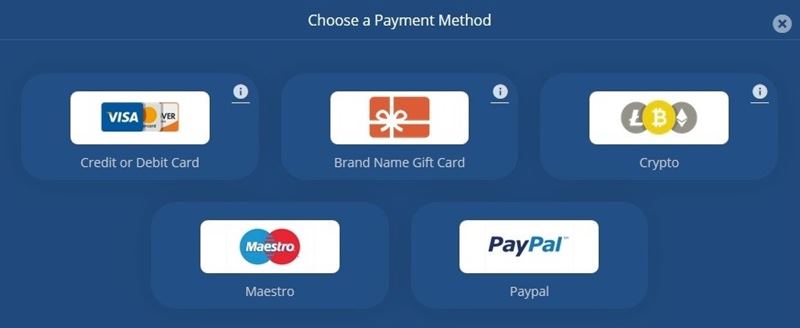 VIP & Rewards Program
Now Flirt4Free has both a VIP Program and a customer loyalty rewards scheme. I'm a big fan of the VIP Program and not so fond of the customer loyalty rewards package.
VIP Package
The VIP program is based on a monthly subscription. There's three different pricing options for this - you can buy it on a month by month basis for $39.95 (watch out though - this is automatically renewed each month until you opt out) - or a 3-month package for $99.95 and a 6-month package for $179.95 (neither of which is a recurring payment).
Included in your VIP package is:
Unlimited access to your own recorded shows
150 daily videos available for 7 days
One-hour feature shows and access to archives
Access to an adult star video archive
Access to all photo galleries
Access to the VIP Forum
Gold VIP Font in chats
Up to 10 reserved nicknames
Email performers w/attachments
Largest private video preview
Turn off free users chat (no gray users)
Customer Loyalty Program
This is based on a points system. Quite simply - the more you spend the more points you get, which you can then redeem for discounts on credit bundles, Live Cams Mansion 24-hour pass, virtual gifts for your webcam hunnies and so on. The issue I have with this, is that you have to spend quite a lot on the site to get enough points to trade in for something worthwhile.
Mobile Experience of Flirt4Free
As you'd expect from a premium webcam chat site, it's optimized for all mobile devices. It's very user-friendly, loads quickly and is easy to navigate. Unfortunately, activating your phone's camera for a cam2cam session is not an option.
Video Quality
As I mentioned at the start of the review, Flirt4Free is up there in my list of the best sex chat site for HD streaming. Most of the girls broadcast in HD (either at 720p or full 1080p resolution).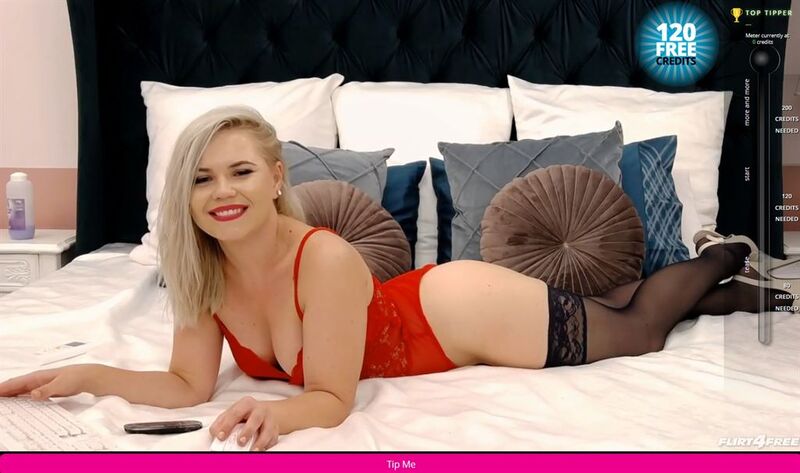 The Pros & Cons
Pros
✔ Ongoing specials, promos and deals
✔ Huge selection of fetish categories
✔ 120 FREE credits for credit card validation
✔ Majority of cam rooms streaming in HD
✔ Strong customer support with live chat option
✔ Fin F4F on Twitter /Snapchat /Facebook and YouTube
Cons
✖ Search engine could be improved
✖ Chat rates can get very expensive for the more popular cam girls
✖ Constant reminders appear to buy credits
Before You Go
Flirt4Free is a premium cam site for those that truly appreciate the best of the best. If you're looking for amateurs with blurry video and bawdy bedrooms - then this site ain't for you. On the other hand - if it's uber-hot girls who are on the top of their game (or on the top of something or somebody) then get on over there and start flirting. One very last tip for now - check out the specials deals and promos on the site. They're all time-limited but can end up saving you a pretty package.