Flirt4Free Mature Review - Many Chat Show Types with MILFs and Cougars
Last updated
February 06, 2021
Mix
Nude Free Chat
120 Free Credits
Pros
Great video quality
Free C2C in privates
Great VIP Program
Top quality models
Cons
Tame free chat
Pricey top models
Flirt4Free is one of the premier live sex cam sites on the web today, hosting some of the wildest playmates you can find. With an array of chat and show options, many for free, hundreds of live cams 24/7, anonymous payment, and cam2cam included in the private chat rate.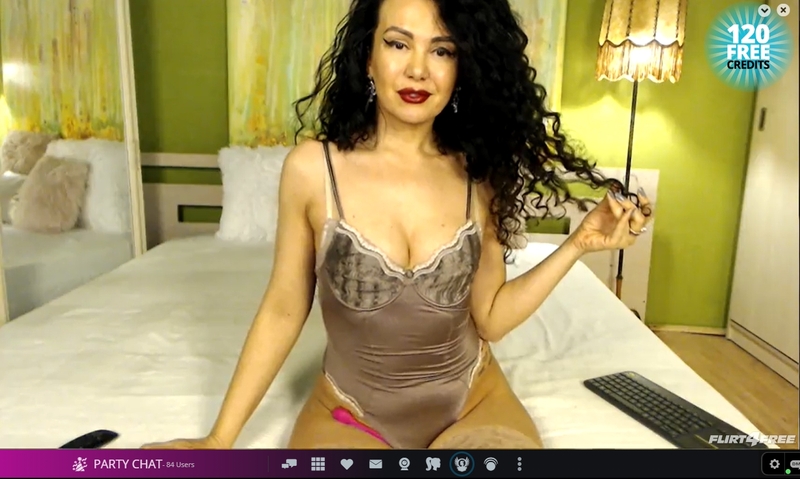 One of the defining features of Flirt4Free is that everything is negotiable. Once your account is set up - which is free - you can direct message any babe online and haggle for your slice of heaven. You will, of course, need credits to pay her, but we will get into that a bit later. While the shows get pretty carnal, they are always tasteful, and the models are stunning.
Flirt4Free is a well organized site with concise categories for just about every desire. You can access the full site and free live shows for, well, free, while the hotter action will cost you. You can see what is happening in any room at a glance by mousing over the icon. Within each model's room there are additional functions, direct messaging, and their bio.
Flirt4Free takes their business seriously and while any live porn star wannabe can apply to join as a model, Flirt4Free does not accept just anyone; the shows have to satisfy or they go bye-bye. So, while it may be more expensive here than other similar sites, you will get second-to-none customer satisfaction.
The Cam Models
The girls and guys (and everything in between) on Flirt4Free are classy, sensual, and damn near perfect. Many of them could be cover models, even the mature ones. These MILFs take their time, engage, make you feel like you matter, and get to know you, even though you both know she will never have your babies. But that's ok, Flirt4Free is all about fantasy fulfillment, and these models definitely get you there.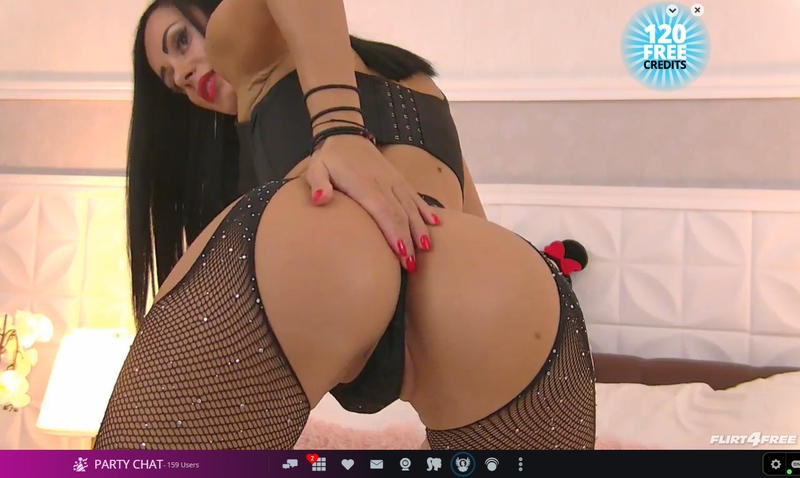 On average, there is upwards of 500 cams live at any one time across all the categories. MILF, Mature, and Cougar are among the smallest, wiht around 35 online on average. I do not know why, because these mammas have got it going on! These are not your warm apple pie baking Grandmas. Heck, I would be ecstatic to call one of these ladies my Granny. These mesmerizing matrons are taut, bountiful, and exuding experience.
The site lets you search by certain ethnicities, languages, and types. Under the Profiles section in the top navigation bar you can see models in categories such as Top 20 Models, New Models, and Flirt of the Month. In the top right hand corner of the site is a flag. Clicking on it reveals the various countries of the models currently online. Mousing over any live cam icon gives you a quick glimpse into what is currently happening in that room.
Flirt4Free Feature Highlights
The site is well organized and self-explanatory, anyone can handle it. There is a nifty categorization feature in the top navigation bar called Room Type. Here, you can see who is online according to what they offer, such as Party Chat, Group Chat, and Premier Rooms. What's more, you can sort models by highest and lowest Price.
There is always a large selection of free live cam girls online at all times, ready to play and display. You can watch any of them but will need to open an account to interact with them in anyway. Flirt4Free also hosts their own Fetish Community which can be accessed from the homepage's top navigation bar. Select Live Cam Girls and then Fetish. This nifty sister page is everything you need relating to fetishes, and the forum is an active and engaging space to discuss your freakiest fantasies with other like-minded enthusiasts.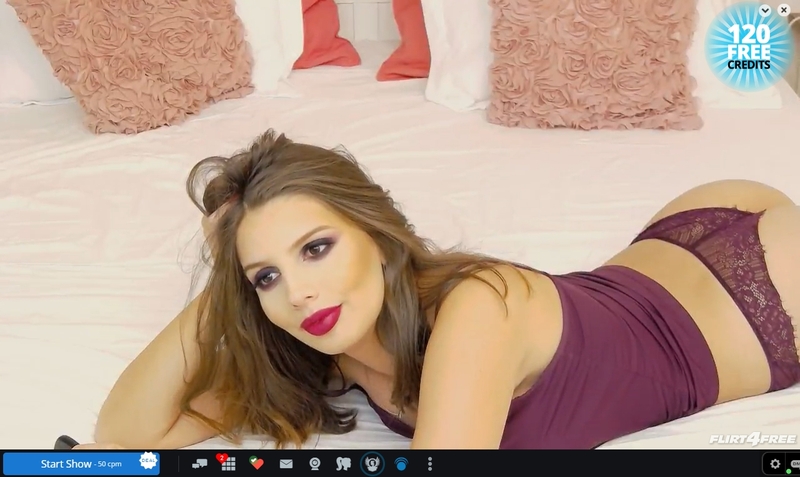 Here's my dirty little secret: If you click on the site's magnifying glass as if to do a search, without typing anything into the search box, and then hit enter, you will be taken to an advanced search area for just about every and any type. Here, you can look up models according to weight, bra size, body modifications ('Body Mods'), even pubic hair length.
Other great features include:
A huge selection of all kinds of models
Well run and secure site
Multiple search functions and categories
Tip controlled rooms (make a tip, vibrate her sex toy)
24/7 online and phone-in support
Tip anonymously
Cam2cam is included at no extra cost
Whatever your darkest desire, you will find it here, and when you do, be sure you save her to your favorites list to be notified whenever your best MILF cam girls come online.
Getting Started
As mentioned, you need an account for any meaningful access and engagement on the site. Creating one is simple and free with a nickname, email, and password. None of your personal information is required, not even your name.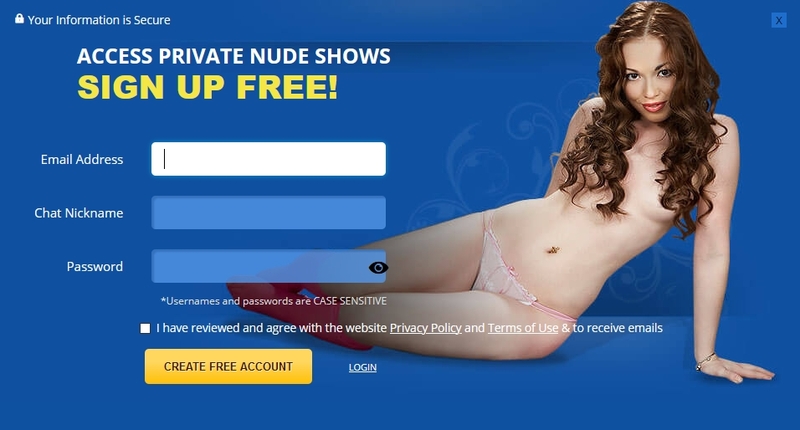 Accounts have different levels such as Rookie, Beginner, and so on. The models can block users according to their account ranking, and many do block the lower ranked accounts, so just keep this in mind. Once logged in you can access the whole site and all ongoing public shows. Anything more than that will require credits.
Chat Options & Prices
Flirt4Free offers a variety of services and chat types. It all boils down to how much you want to spend; the real deal is always reserved for paying customers.
Free Chat
Free chat rooms with models who will talk to you and put on a good show. Only members who are signed in can send and receive messages.
Private Chat
You can take any model private by clicking on Start Show at the bottom of their live feed. The per minute chat rate is clearly presented before you choose to request a private performance. Cam2cam and two-way audio are included for free.
Party Chat
This is a group chat option that the model initiates. It costs nothing to join but participants must keep tipping to keep the show going. The more tips, the wilder the show gets.
Group Show
These are also offered/initiated by the host and anyone can join by pledging credits. The model makes an offer, say "15 minute squirt show", and sets the rate that must be met in order for the show to take place, say 200 credits. Anyone who wants the show must then pledge as many credits as they want to towards it. If the rate is met, the show goes on. If the rate is not met, you will not be charged, and the credits you pledged return to your account.
Feel Connect
Interactive devices are a new and exciting way to enjoy more intimate interactions with models. Not all devices are compatible with the site and with each other, so check out the site first for full details. These are the categories within Feel Connect - Tip Controlled, Interactive, and 2-Way Interactive.
Tip Controlled (pink banner) lets you vibrate the model's sex toy for tips. The bigger the tips, the bigger/longer the vibration.
Interactive (blue banner) models have sex toys that can be controlled via tips as well as any compatible device. In other words, you can sync your compatible sex toy with hers to vibrate her by vibrating your own.
2-Way Interactive (purple banner) means that the model can also control your compatible device, so they can send you good vibes as much as you send them.
FlirtSMS
Text in real time with models online. Choose a model, click 'Text Me' in their bio, wait for them to accept your invite, and then start having fun on the go. Each model sets their own rates for this service and you must have the minimum amount of credits equal to 2 texts available in your account to use this.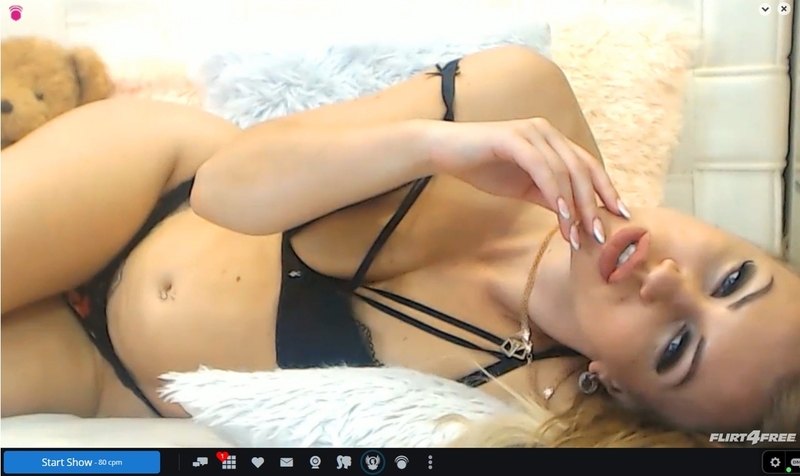 Payment Options
Flirt4Free works with credits which you need to buy upfront. The more credits you buy, the more you get for free as well. The average price for one credit is $0.10. As with other live cam sites, 1 credit is not equal to $1.00, so you will have to keep an eye on what you buy and spend.
New members who validate their credit card will earn 120 free credits (value = $12.00). You are not billed for this. Flirt4Free also offers the very handy Play & Pay; take a model private without any credits and pay at the end of your show. The credit card linked to your account will be billed the total cost.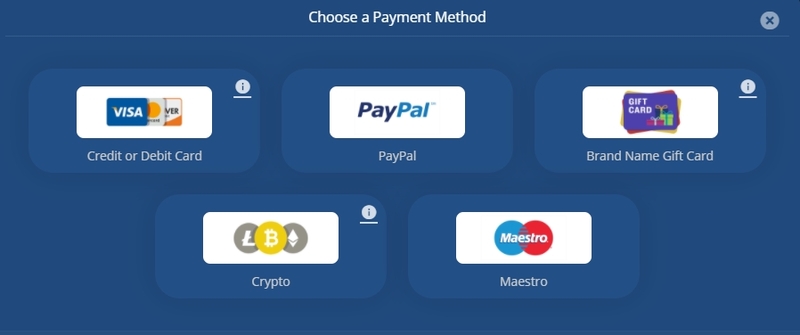 The site accepts:
Visa
Mastercard
JCB
Discover
Diners Club
Maestro
Long list of gift cards
Some Cryptocurrencies
Mousing over a payment method, for example, Gift Card, will show you your options for that method. Payment is encrypted and secure, and will appear on your bank statement as a nondescript line, so your endeavors are kept between you and your maker.
Membership Benefits
Flirt4Free offers VIP Membership with a host of great benefits - enhanced private messaging, free 1-hour feature shows, unlimited access to recorded shows, 200 free videos a day, $5 discount on purchases, and VIP only promotions, plus 150 credits (value = $15.00) every month.
Membership will cost you $34.95 monthly, recurring.
Mobile Experience of Flirt4Free
Flirt4Free is optimized for mobile use and loads fast with almost no buffering issues. In case you do experience a glitch, the mobile site allows you to rewind the show so you can catch up. Cam2cam is supported on both computer and mobile devices at no extra cost.
The only real complaint I have seen about Flirt4Free's mobile site is that the chat sidebar can obscure the live show. This can be resolved by watching in landscape/panoramic view.
Video Quality
Flirt4Free maintains high standards and all models must stream in HD. The site almost never experiences issues with loading, buffering, or freezing. The site will have you wet and wild 24 hours a day with crystal clear video and audio quality.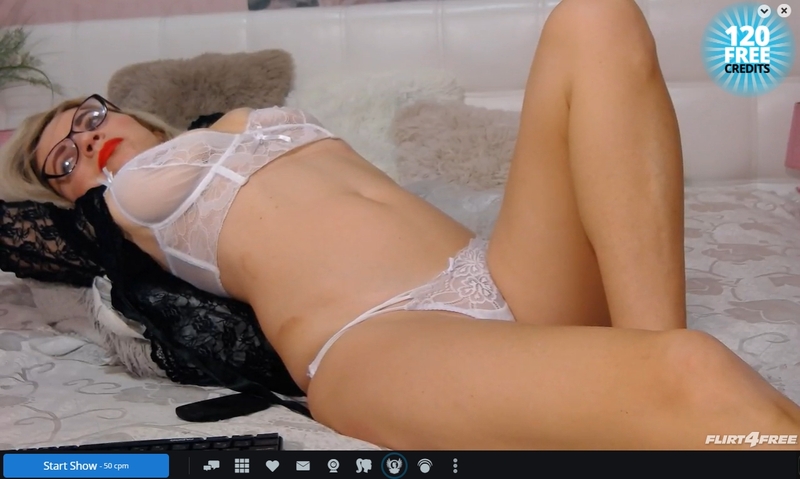 Pros & Cons
Pros
✔ Hundreds of models online at a time
✔ Great VIP Membership program
✔ All cams stream in HD
✔ 24/7 customer support
✔ Secure and discreet billing
✔ Lots of different chat and show options
Cons
✖ Can get expensive
✖ $1 does not equal 1 credit, so you must keep track
✖ Other members can get pushy and rude in chats
✖ If you want the best, you have to go Private
Before You go
Flirt4Free retains its spot as one of the best live sex cam sites out there. With a host of features, chat, and show options, you get real value for every cent you spend. With their tight quality control and customer satisfaction, you can rest assured that any model you engage with on Flirt4Free knows her stuff.
The video and streaming quality is seamless and clear, as is cam2cam and 2-way audio. Flirt4Free offers real excellence and value for money. The mature models I interact with always put on a damn good show and make me feel involved. I would gladly take one of them home, but not to meet the parents.