7 Best Sex Cam Sites for High Definition Video Chat
Published
September 18, 2019
Stuttering, slow, blurry SD sex cams - I say no! When it comes to enjoying the hardcore hijinks of gorgeous adult cam models - it's almost a crime not to watch them strut their sexy stuff in crystal clear HD. Discover which sites offer HD heaven with the hottest and horniest webcam babes and prepare to be shocked when you find out which site has the elusive porn paradise of 4K cams.
---
LiveJasmin

LiveJasmin once again wins the MVP award in this HD live porn playoff. For a start, almost every cam model broadcasts in a minimum of HD 720p - with the overwhelming majority offering full on (in every way) HD 1080p. Add to this their extremely competitive chat/min rates and the fact that LiveJasmin's stable of sex goddesses are the hottest you'll find anywhere and it's an obvious winning touchdown for this webcam wonder platform.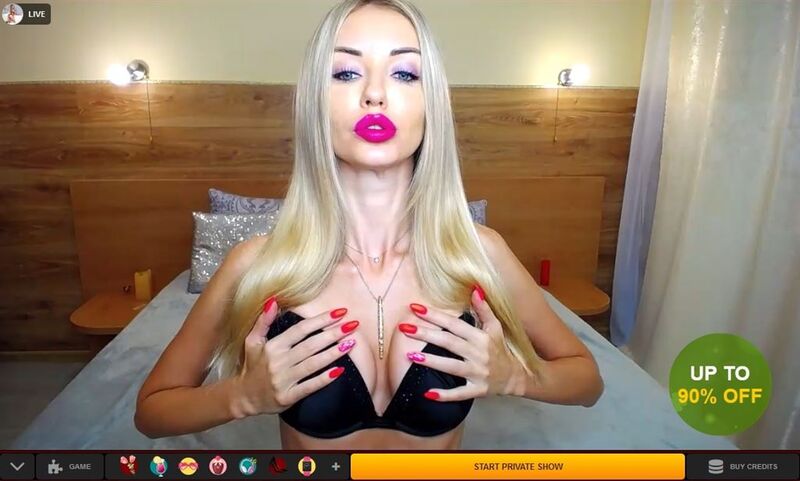 Generally, prices for LiveJasmin's HD private chat come in at around $2.40/min (add on a extra dollar if you want to have cam2cam). There are, though, plenty of HD streaming rooms starting at just $1.00 and some girls feature time-limited discounts when they'll cut their prices by 50% or more. This happens quite a lot during slow hours.
Insider Tip - Start your search by going to the top nav bar - select the search option (the box and bullets by the magnifying glass) - select HD and then choose your preferred appearance, fetish and of course price/min. This means you'll see just the girls that tick every box in your webcam wish list.
Score More - Take a look at the cam girls that are in VIP Show preview mode. Before a cam babe starts her paid-for VIP show - she'll do a ten minute live preview in her room. While free chat rooms are generally tame and the good bits 'covered', often if a girl is in VIP preview mode - she'll give a taste of the goods and the kinks that'll be on the menu once the show starts.
LiveJasmin is all about the live porn cam experience. Its focus is on making sure the sexiest cam models covering every ethnicity, appearance, and kink call LiveJasmin their online bedroom. So, for the lowest cam rates, the sexiest performers and a focus on top quality HD streaming - LiveJasmin easily takes the MVP title and deservingly so.
---
CamSoda

CamSoda is snapping at the heels of LiveJasmin in comparison to the percentage of X-rated cam models streaming their kinks in HD. CamSoda is a freemium site, which means full on nudity and fetish fantasies take over your screen from the homepage and it's all free, free, free. With hundreds of performers fighting for your 'tips' - you're guaranteed to have some extreme fun in an HD heaven of your design.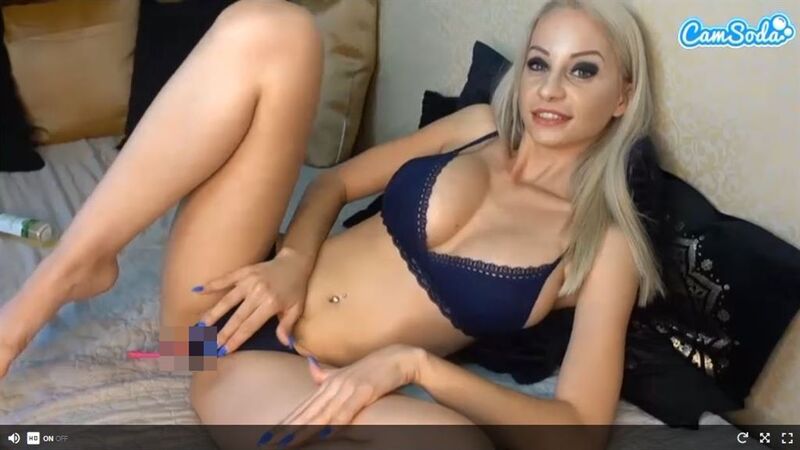 As a freemium site, you don't have to whip out your wallet to get a load of some luscious lewd lasses. If you want them, though, to do a specific act, you gotta tip them. For example - if you're in the mood for some anal action or want to spy on a squirt explosion - it can start anywhere from around 30 tokens (around $3) up to 1,500 tokens ($150). Private chat - when you throw out all the other free loaders from the room, starts at just $0.55/min - with the average rate coming in at around $2.75.
Insider Tip - Most rooms stream in HD but you have to click on the snapshot to find out. At the bottom of the video on the left-hand side the HD symbol appears. Make sure it's selected, otherwise you may end up watching in stuttering SD instead of hardcore HD.
Score More - Even though CamSoda is a free adult video chat site, private chat with the boobalicious babes can add up. A quick tip that'll keep your pennies in your pocket is to click on New in the top nav search bar. The new cam girls tend to start out with the cheapest cam rate/min as they build up their fan base. And these newbies like to show the pros that they can kick up the kink from the get-go.
CamSoda is a raunchy runner-up in my list of the best HD cam sites. Each day more and more hotties sign-up as CamSoda cuties - and many of them start streaming in HD from day one. If you're more into amateur than pro porn performers - CamSoda is probably going to be your number one choice for sexy babes, low-cost chat rates and high definition broadcasting.
---
Flirt4Free

A quick confession from a self-confessed sex cam show addict - I go to Flirt4Free not just for the HD streams - the hardcore action in their fantastic fetish categories - not even because they have some cost-cutting promos that can save a bundle on my pervy private chat sessions. No... I go to Flirt4Free cause I actually have great fun flirting with these sex goddesses who are incorrigible flirts who get off on tempting and teasing us mere mortals - and thank god they do.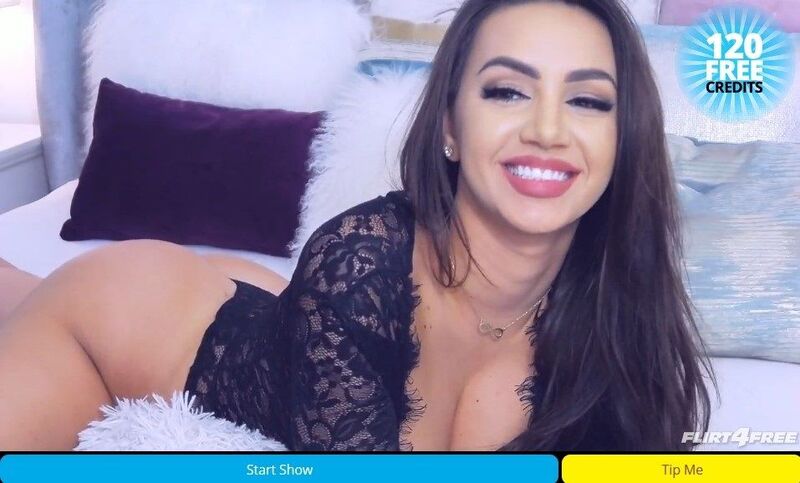 With regard to the HD streaming - Flirt4Free is there all the way. Just hover over a cam girl's snapshot and a live video feed appears as well as the babe's short bio. In the bio it lists whether or not she's an HD hottie or an SD sweetie. From what I could see the last time I was on Flirt4Free (which was about ten minutes ago) - every single freaky flirt listed themselves as streaming HD. Prices for some HD one-on-one, cam2cam chat at Flirt4Free starts from just $0.45/min (but you've gotta be lucky to catch them). On average, c2c private chat will set you back around $4.10/min. Not cheap, I know... but read on for a big Tom tip that'll cut that rate right down.
Insider Tip - Flirt4Free is a top rated safe and secure cam site so have no fear when it comes to giving up your payment details. In fact, if you register a credit card - you don't even have to make a purchase...ever... and the site will immediately give you 120 FREE credits ($12.00 value) to use at your discretion.
Score More - If it's not XXX cam chat you're after but a few mins of free tits and ass and maybe a fetish or two - check out the Group Shows before they begin. The webcam models have a set amount of time in which to reach a credit target and then they'll start a paid-for show. If you don't want to pay - check out their previews - they tend to quickly get X-rated and kinky in order to tempt you into the full 'pay-up-front' porn'anza.
If you're looking for flirty, freaky and fetish loving femmes with high definition video streaming - then Flirt4Free is a must-visit webcam platform. Although prices/min for private chat can top the high-side - remember cam2cam is included and with 120 FREE credits to get you started - it's worth at least enjoying for free some of the best babes in the business.
---
Chaturbate

Chaturbate is the mega-mall of extremely hardcore free video chat. With thousands and thousands of girls, guys, trans and couples streaming from all corners of the globe - you're guaranteed to have your mind (and maybe more) blown on this monster sex platform. You'd think that a free chat site wouldn't have too many HD options - well think again. Not only will you find HD cam rooms to your heart's content - you'll also find the elusive, mythical 4K streaming. Yes my friend, it's here - on Chaturbate, that you can enjoy some 4K sex chat for absolutely nothing!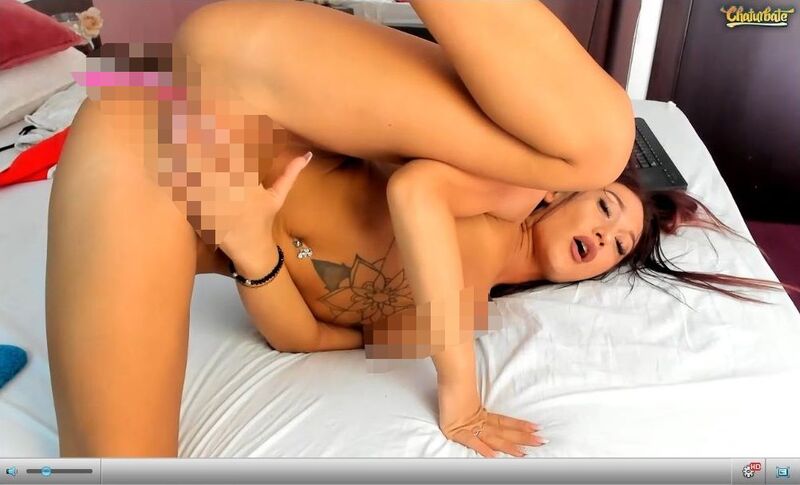 If a humongous amount of HD cam chat rooms turns you on - then you're going to get hi-def hard on at Chaturbate. Even though anyone can set themselves up as a Chaturbate cam performer (including you) a surprising number of the site's XXX chat rooms stream in full HD - we're talking 1080p and quite a few streaming in HD 1440p. And every now and then you'll come across 2160p (also known as 4K) broadcasting babes. Everything at this freemium site is based on the 'in your face free' model - i.e. you only pay (or as they call it 'tip') if you want to go into a private chat with whichever naked naughty has taken your fancy. Prices as you'd imagine are on the cheap side - starting at $0.60/min - with the average chat rate standing at about $2.30/min.
Insider Tip - With so many rooms filling your screen - finding an HD option is pretty easy. While you can't search specifically for HD rooms - just look for the HD icon at the bottom of the snapshot. If it has HD+ (the plus sign) - that means it's streaming in full HD (minimum of 1080p and upwards). But - make sure when you go into the room you select your preferred HD option - otherwise the video streams at the lowest resolution possible.
Score More - The currency on Chaturbate is 'tokens' - each token worth just under 10 cents. Buying a premium membership costs $19.95/month and you don't get many significant benefits but... the first time you buy a membership package you get 200 FREE tokens. (You can always cancel your membership after a month) and still enjoy the benefits you do get and the tokens that end up negating the price of the membership package.
Although Chaturbate is hard to navigate at times and some of its cam models can be considered 'dubious' at best, the fact the site hosts thousands of free full HD and several 4K live porn streams make this adult chat site a must-include on my list of the best HD webcam sites.
---
LivePrivates

LivePrivates has someone for everyone - and the someones they have are carefully chosen by the site's talent scouts ensuring they're as good as they get. They have the sexiest sex chat models, the hunkiest guys for those looking for a cock connection and seductive shemales if you're searching for a bit of ball and boob action. As for the site's commitment to making sure they're as good as it gets - it's well on the way to having total HD streaming in every room.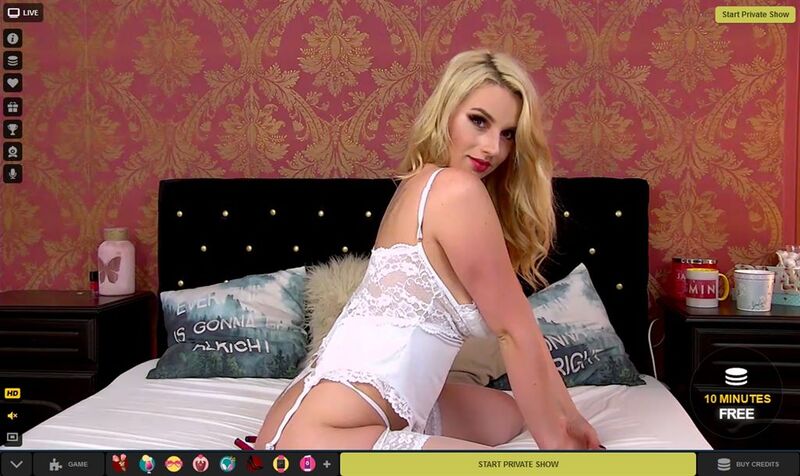 Most of LivePrivates' stunning cam babes stream in HD, but... by no means do they all, just yet. On the webcam performers' videos there is a nav bar on the left side featuring icons including a toggle that says HD. Always make sure this is switched on and if it doesn't appear - sorry dude - you've fallen for one of the few non-HD hotties. You'd think that with such uber-hot girls, the private chat rates would be sky high - not so. You can find stunning babe and boys that'll entertain you in private for just $1.00/min - though on average you're looking at putting down around $2.60/min for one-on-one fun. Quick word of warning - not all of the hostesses with the mostest do cam2cam (check to see if there's a camera icon on the video feed - if there is - then cam2cam is an option). And just remember, if you do want to start some c2c fun, it's an extra $1/min on top of their regular private chat rates.
Insider Tip - Find the Sale category or type in 'sale' in the search bar - this will bring up all the rooms that have cut their private chat rates for a limited time. A great way to enjoy the premium XXX performers for a lot, lot less.
Score More - LivePrivates wants you. So much so they'll give you 9.99 credits to get started. To claim your free credits (each credit is worth approximately $1.10) just validate your credit card details (no purchase necessary).
I'm a huge fan of LivePrivates - the chicks are gorgeous and kinky and most video feeds are HD. While the rates/min are generally low, there are several babes that charge top rate for their private chats - we're talking $12/min or even $20/min and on top of that you've gotta add extra for cam2cam and two-way audio - not so cool.
---
Cams

Cams has it all. It's got HD streaming X-rated video chat performers that are superstar live porn pros. Amateur chicks that love to get their kinky kicks by showing it all and taking the extreme - to the extreme. Gay guys, straight guys, bi-guys and transgenders covering every ethnicity and look you can think of, as well as hundreds of high-def live video feeds from the raunchy cam rooms and a special little something called Connexion - which gives a real world meaning to virtual sex.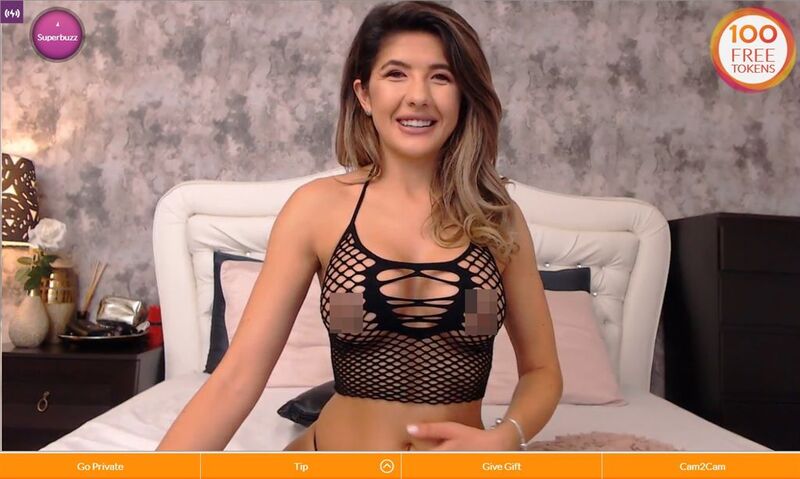 Cams interactive two-way vibrator is as close as most of us will ever get to having actual sex with the horny hotties that fill our screen and it's all thanks to two throbbing sex toys. You simply sync your Lovense Max with the model's Lovense Nora and you'll both cum to new heights in orgasmic unison. The homepage gallery features hundreds of online live sex chat rooms with the many HD broadcasting boudoirs clearly marked with an HD icon on the snapshot. The only downside - is the price for some one on one fun. On average it's going to set you back $3.00/min for some private action - with the cheapest cam babes starting at $2.50/min - and this doesn't include cam2cam or audio - which are extra.
Insider Tip - If you wanna get some full-on funky fun in glorious HD - opt into a Tip Show. For around $2.00 you get to watch a sexy show where the model takes it all off and with the encouragement of her audience (by encouragement I mean tips).
Score More - Don't put down dollars for a membership package - instead join your fave cam hottie's Fan Club and save up 70% off private chat sessions with her.
So, Cams is a great HD streaming live porn video platform. The majority of the rooms broadcast in high-def and the ladies cover every category from sexy seasoned pros to nympho amateurs. The only reason it's coming in towards the bottom of my list of HD fave sex chat sites is pricing. Still, if this site has a girl or two that kicks you into kinky heaven - join her Fan Club and the cost/min rate goes right down to rock-bottom steals.
---
Streamate

The very fact that at Streamate you can narrow down your search for the perfect cam model to those babes who only stream in HD is deserving enough for inclusion in the top HD cam sites round-up. Add to that, thousands of sexy video cam models online at any one time and a whole array of kinks, fetishes, looks and ethnicities beckoning you in - and you'll be HD streaming a personal sex show in no time.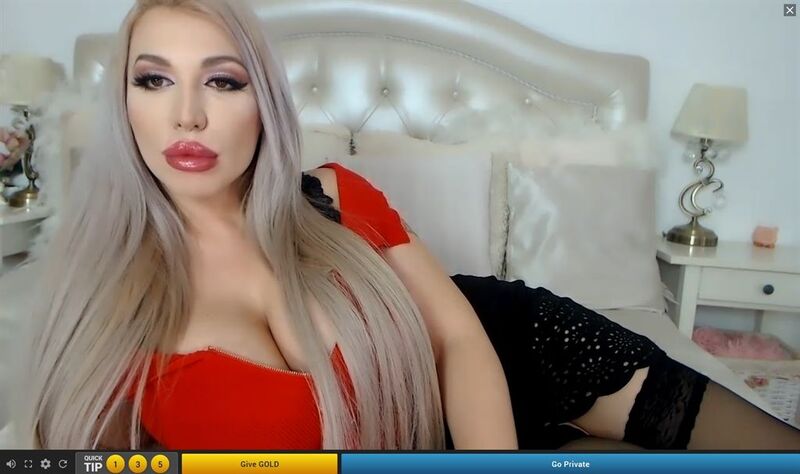 What attracts my pervy eye to the babes at Streamate is that with a bit of digging you can find some hardcore action happening in the free chat rooms and not pay a penny. While it's not a freemium site, the girls do occasionally get down and dirty if they're trying to drum up business for a paid show (a Gold Show). Prices at Streamate vary wildly - and I mean wildly. The average private chat costs around $3.20/min with the cheapest starting from just $1.20/min. But, the models set their own prices for video chat sessions and to find the cost - you've gotta go into her room and select to Go Private to find the price.
Insider Tip - Once you've selected a cam model - on the bottom left of her live video feed is a video settings option. Select it to find the optimum resolution for your screen. The site automatically chooses a feed, but if you go here you can change it and make sure you're seeing the babes in maximum hi-def.
Score More - While the chat rates aren't necessarily that expensive, if you want Exclusive Chat without anyone else butting in - it's extra - some models charge double for Exclusive Chat compared to private chat rates. Take my advice - save your bucks and join a Gold Show for just a handful of dollars and enjoy a five to ten min sexscapade.
While registration at Streamate is free - it demands a credit card or Paypal info as part of the signup process. Unlike most other sites - you don't need to buy credits or tokens before you jump off the porn pier into the sea of sex chat - it's a pay as you go system. At the end of the month you're charged for how much you've used - and in the spirit of responsible raunchiness - the site caps new members at $25/day so you won't get into too much trouble with the powers that be. The reason that Streamate is last on my list (though it is on the list of top HD webcam sites) is that it's a pain in the butt with regards to crazy price fluctuations between the sex cam hosts and the fact you can't search by price.
---
Conclusion
So hats off to LiveJasmin for taking the top spot as the best high definition streaming webcam site. It's got truly amazing models, a huge range of fetish HD cam rooms, and some very generous deals. And when it comes to streaming sultry sex chat - it should all be in hi-def - otherwise... well I for one ain't into blurry boobs and stuttering asses. The only thing that's left my friends is to set you free to enjoy the best HD sex video chat there is with the hottest, horniest, sexiest cam goddesses online.