XLoveCam Review - Nymphos From Every Nation
Last updated
February 07, 2021
Premium
Clothed Free Chat
Topless Mondays
Pros
European models
Cheap private chats
Good HD streaming
Nice fetish selection
Cons
Limited English chat
Tame free chat
There's nothing sexier than a girl with an accent; a sweet French femme, a spicy Spanish senorita or a Polish porn princess and hey, I can't even think about the English exhibitionists with their aristocratic airs without getting hot and horny. Thankfully, at XLoveCam they're all there streaming in hot HD and looking for a cam partner to practice their excellent vocabulary of sex talk, while showing-off their incredible X-rated talents.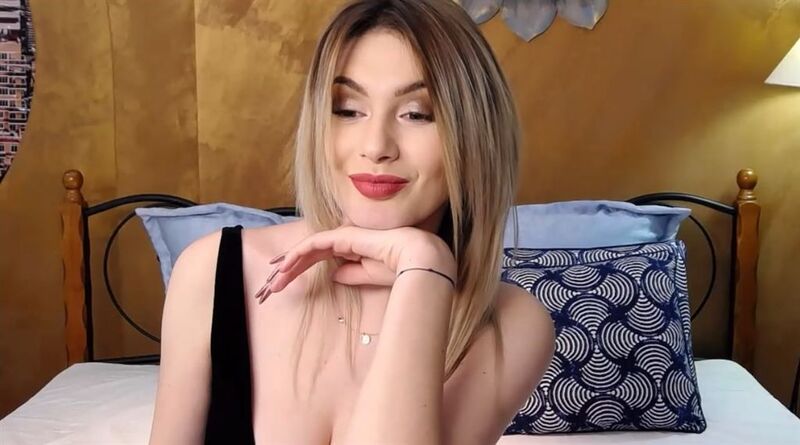 The X factor in XLoveCam is its focus on gorgeous European cam models. There are of course sexy babes from every other continent, but without a doubt, this is a must-visit destination if you're searching for a cam partner with a Euro flavor.
While the site boasts it has 100,000 registered models, you're going to find less than 1% of them online. Generally there are about 600 streaming at any one time, but that's more than enough of a choice. In fact, your first obstacle will be trying to narrow down the selection to just a handful. Impossible, I say!
On the homepage, the left hand nav menu gives you all the one-click options that can filter out rooms that aren't your style. For example, if you select the group of Categories, it brings up the options of Girls, Couples, Transexual, Lesbians, Male, Gay Male Couples, Threesomes, Foursomes, etc. Just one click and you can focus the snapshots on the sex, sexuality and number of performers you want in a room.
Cam Models
XLoveCam isn't just about the girls, there are gays (although normally not that many) and shemales on the site, but definitely, it's predominantly a tits and ass show. If you hover over the snapshot that catches your eye, a live video feed from the rooms appears. I gotta point out that the feed comes up within a second which is notably fast compared to many other webcam platforms.
Flags also appear when you're on the photo indicating which language the babe speaks. If English isn't your native tongue, chances are there'll be plenty of rooms where you can play with a naughty nympho in your mother tongue.
Once you click through into the room you can find out more about the performer by selecting the small info link on the top of the video window. This brings up important info, such as: the size of her boobs, sexual preferences, etc - but also the most vital details, i.e what she likes to do and is willing to do in a private show. What I like about XLoveCam is that they know you wanna find out more about the girl but don't want to miss any action as you troll through her info. On the right of the screen a small window opens showing the action, so as you read about her kinks and fetishes you can also keep one eye on her free show.
It's not just a wide-range of Euro cam girls the site has, it's also age inclusive and by that I mean sex-crazed Maltese MILFs, horny Hungarian housewives and kinky German GILFs pad out the selection of the tempting totties in their twenties.
XLoveCam Feature Highlights
While you're hovering over the photos you'll see a small icon on the bottom right of the live feed showing a square overlaid on another square. By selecting this, the room opens in a separate window which means you don't have to do that annoying shuffle routine most sites make you do when you wanna go back to a room. Also, if the girl, at that precise moment has stepped away from the camera, you'll immediately see when she's back in action.
If a small red square appears on the right bottom of the static photo it means the girl is pleasuring someone else in a private show and the door to her room is locked. If you see this - move on or come back another time.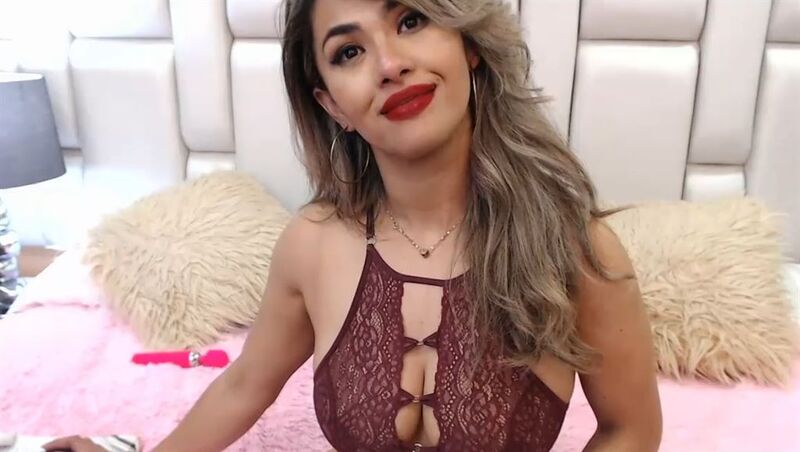 All this info is very good - but so is a secret that can get you even more X-rated action without paying a penny. The key to this secret - Monday... Every Monday the site hosts a topless sextravaganza, from 2am (New York time) for 24 hours, the majority of models chat, party and pose in their open rooms letting it all hang out (well from the waist up)
Other great features include:
The site is available in 27 languages
Get a FREE XXX video of your choice when you sign-up
Some models have interactive sex toys that you can remotely activate
Many models have a schedule of when they're online so you can time your visit accordingly
Every room has an independent user rated star level
Members can favorite models to find them easily
Getting Started
Membership to XLoveCam doesn't cost a penny and gives you bonuses and perks that make the quick, free and simple registration process well worth your time, the only thing you need is a valid email address. It's a free, quick and simple process. You choose a nickname, a password, put in a email address, and you're ready to start perving at some continental coochies.
Once you've registered at the site you can start to create your own United Nations of sex stars by favoriting those pussy providers that make your insides soft and your outsides hard. You don't have to validate your email, but the site will send a link asking you to confirm the address. If you do this, you'll get access to a FREE VIP XXX video from one of the thousands of live porn performers.
A bit of advice - choose your X-rated video wisely. Some last one minute, others last 10 mins.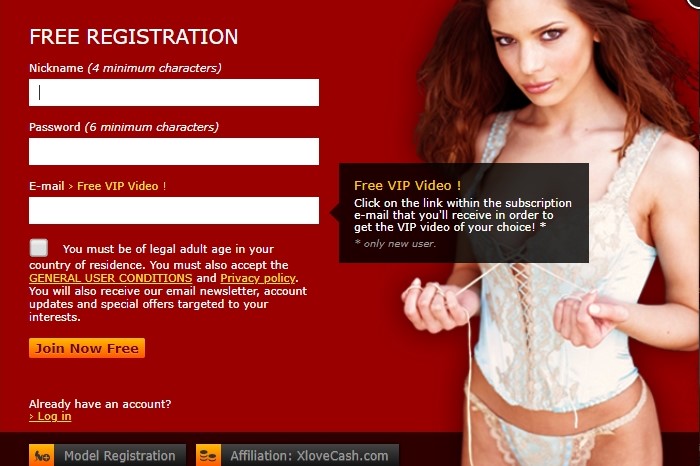 If you sign up and verify your email, you receive a free VIP video (A recorded video of private session of your choice) worth 15 USD.
Chat Options & Prices
There are four ways to interact with a cam model. Each option provides a differing level of communication and attention and as such, prices range from free to those that'll cost a fistful of dollars or more.
Free Chat
Now while there's not meant to be much naked naughtiness going on in a model's open chat room - many of the nubile nymphos tend to ignore this rule. Yea for us. While the photos are teasers keeping the girls covered, it's a different story in many of the rooms. And, get this for a kicker... Once you're in a room there's a small magnifying glass icon on the top left of her screen. Click/tap on this and you should, in theory, be able to enlarge the video up to 300%. I said in theory, 'cause it doesn't always work but when it does... woozers!!!
Private Shows
This is where the show is under your deviant direction. You've settled (for now) on one lucky lady and decided it's time to take things to the next lewd level. To close the curtain and get wet and wild all you have to do is select the yellow Enter a Private Show button that appears on the bottom right of her chat room (under the message box) and then choose whether you want to start a Private Show or an Xclusive Show.
A Private Show is cheaper than an Xclusive Show but it means others can join in the sextacular. If you've started the Private Show you're the only one that can use your webcam. Others can watch but can't be seen and they can't see you.
If you decide to make it a mutual masturbation event and want her to watch you, all you have to do to turn on your cam is click on the small webcam icon that comes up at the bottom of the message box once you've started a private session. If you want 2-way audio, you just click/tap on the microphone icon next to the cam icon.
Prices for some online Euro muff are super-cheap - on average you're looking at just over $2.00/min for a cam2cam show, with some of the funky females asking a bare bones $1.00/min.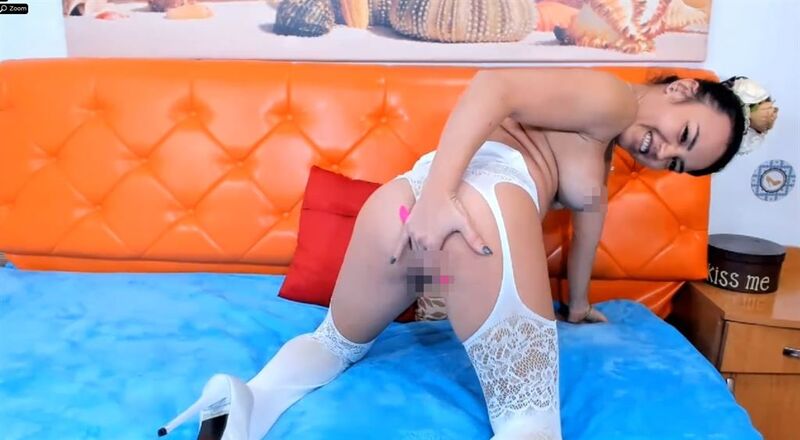 Xclusive Shows
These are just like the Private Shows but they're 100% closed which means no-one can join in or even take a peek at what's going down (or up). Though, if you're looking for this exclusivity, you will have to pay a premium for it. While there's no hard and fast rule on how much, most girls will either double their Private Show rate or at least ask for an extra 50% on top of the regular chat price.
SneakPeek
A SneakPeek is a cheap and cheerful way to take a quick perv at what the girl gets up to behind her virtual closed doors. The SneakPeak gives you a 20-second gander at someone else's private porn performance for just under a $1.00. SneakPeeks are really good if you're still on the fence about taking a particular model private. Obviously, they're only available if the girl is already in a Private Show.
Payment Options
One site credit is equal to one dollar. And the rates that each model charges are displayed as the dollar amount per minute.
The site accepts:
Major credit/debit cards (Visa / Mastercard / Discover / Diners Club / JCB)
PayPal
Paysafe card (prepaid cards)

Membership Benefits
There's no site-wide membership program to speak of. Some models offer an individual VIP program which you can subscribe to and receive unlimited access to their paid-for gallery of images and videos. The models' VIP membership works on a monthly recurring fee which can be cancelled at any time. Prices/month vary from around $17/month to $40/month and models may have anything from 2 to 3 videos posted to several hundred. It's very much a one-on-one basis.
Mobile Experience of xLoveCam
The site's mobile version is surprisingly good. The platform is optimized for viewing on any smart phone and mobile device and gives you pretty much all the same options you receive on the desktop version. If you're in a chat room you can maximize the window so it takes up all the screen and when you want to chat with the babe, the message box appears as a transparent overlay on the image giving you an uninterrupted view of the goodies on display. Chat room cam2cam and 2-way audio features are both available when accessing XLoveCam over a mobile device.
Video Quality
So this is where things have gotten interesting, lately. The site appears to have invested in the standard of feeds and has significantly increased the number of HD enabled rooms on offer. Once you click on an image, the live video comes through straight away, though it may take a second or two for the feed to settle down into the best resolution possible.
One gripe I have is that you can't filter the rooms by HD - so you won't know if the babe is stuttering in SD or horny in HD until you actually enter her chat room. Ah well, I suppose you can't have it all.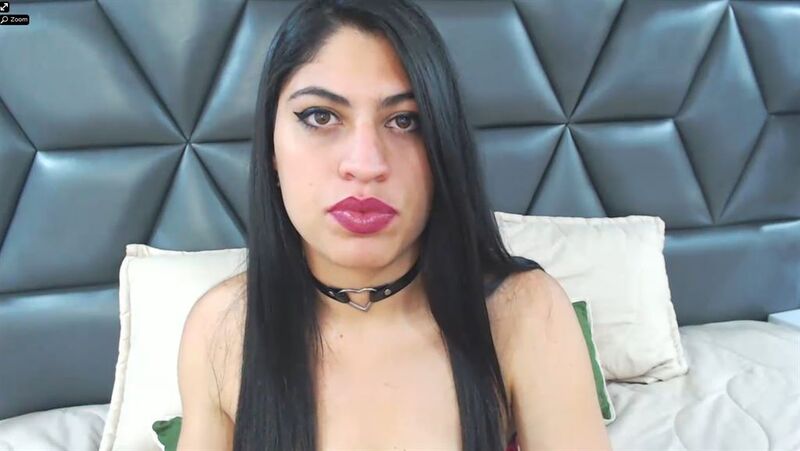 The Pros & Cons
Pros
✔ Strong showing of HD rooms
✔ Euro cam girls from across the continent
✔ Low-cost cam2cam shows
✔ C2C and 2Way audio over mobile
✔ Topless Mondays
✔ Nudity in free open chat rooms
✔ Free full screen view option
✔ Zoom in ability on videos
Cons
✖ HD cam rooms not indicated
✖ Not many American girls
✖ No site-wide membership program
Before You Go
XLoveCam is a great place to start any grand European tour. From the comfort of your sofa you can sample the delights of some Austrian anal, Dutch deep-throat or just sit back and command a Serbian sub. Basically whatever type of Euro muff you're looking for, you're going to find it here. XLoveCam is all about a foreign HD hook-up that makes even a bus trip to the the next-door town seem expensive.