CamSoda Mature Review - Free MILF Chat Rooms
Last updated
January 12, 2021
Freemium
Nude Free Chat
First Purchase Bonus
Pros
Free performances
Cheap private chats
Free C2C in privates
Loads of activity
Cons
No HD+ or 4K video
No categories list
Limited model ct
When you first enter this sex cam site, a plethora of beautiful mature models shower you with hardcore action. At this freemium webcam site, it's just a matter of picking which free live chat room tickles your fancy. No adds or pop ups, just a nice "Oh hi there" from these eager cam girls. There are more aesthetically pleasing sites, sure, but does that really matter when you have such luscious, scorching MILFs to choose from?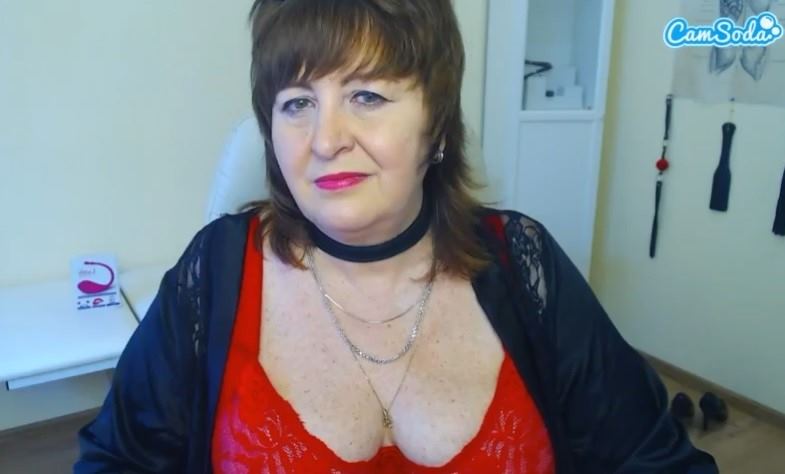 It's cool you don't have to register to go into a room to view the cam shows going on, but keep in mind that in most of the free rooms the ladies will be clothed (In the mature department, anyway). After about a minute, a pop up will cover most of the page (Time's up, freeloader!), and you will be "kicked" out, so head on over to sign in. But after you do, sex shows galore!
Though diversity and selection are key, sometimes your cup might runneth over, which means that finding exactly what you want won't be easy. To explore the Mature category, you'll need to search for it in the top left "search cams" window, and then the page will be displayed alongside all the others. As you'll see, these are mainly single, horny, cam beauties, a few couples, and mostly Eastern-European mammas that will croon for you in their seductive accents.
The Mature Cam Models
First of all, keep in mind that when you search for 'Mature', the results will bring up lots of live cams with models who are... not. Different ages, ethnicities and fetishes will be featured, and it will be up to you to find the delectable MILF of your choice for some online sexy time. The amount of actual mature models is pretty slim, but they are mostly amateurs, which is a huge plus for many. Don't be fooled, dear reader, amateur in no way means inexperienced - quite the opposite. These seasoned veterans of sex will know all the tricks to get your kicks, and then some. An added bonus is there are multiple languages spoken in the rooms, so if you're not looking for an English speaking babe - no worries.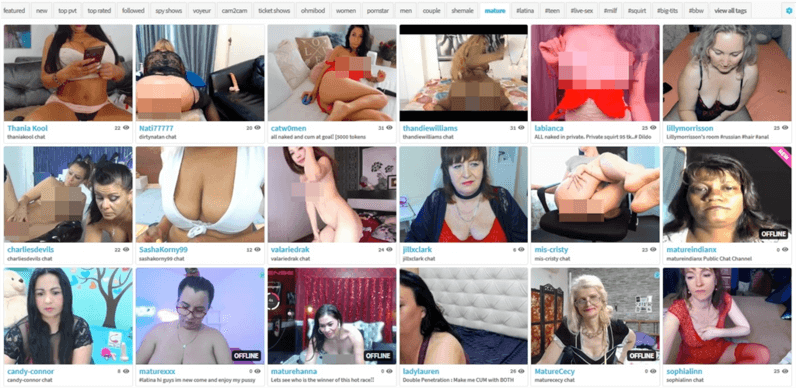 When going into a particular lady's live cam room, you'll see her username, her ratings, an option to get an email when the host comes back online if she is otherwise occupied, an option to tip and to go private, send a private message, and a media section where she can upload pictures and/or videos at her leisure. You can switch to full screen too, and click on the HD button for a better viewing experience. In the rooms where the performer has a great broadcast in high-def, you'll enjoy yourself even more, watching those curves up close and personal.
The women themselves are lovely, sweet and accommodating, and extremely willing to give you the live porn extravaganza of your dreams. They post their tip menus every so often in the chat, where you'll be able to see how much it would cost to view the activity of your choice. However, many users tip, so you might just get to see some X- Rated shenanigans if you hang in there and wait for the big tippers to show up. The girls vary not just in age, but in style, kinks, and attributes, so even though the selection is not as bountiful as the general site and the younger hosts, you very well might find what you're looking for.
CamSoda Feature Highlights
A feature on the site that is quiet rare for a cam site is the "Exclusive Videos" tab right at the top of your page, which includes videos in HD, which were created by CamSoda, and many with real porn stars, seasoned and experienced performers, in many different categories (The videos are FREE!). Videos range from the standard to the funny, to the utterly bizarre (Who hasn't wanted to bang a plastic, orange T-Rex?).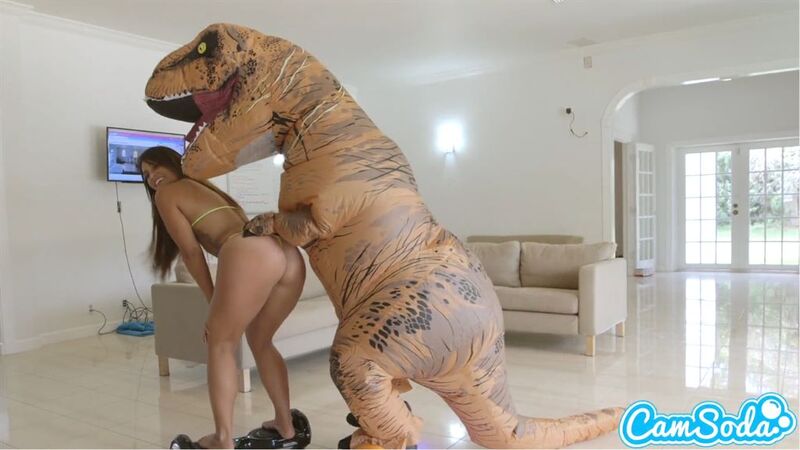 In the "My Media" tab right next to it, you can store all the pictures and videos you've purchased, which is neat, you don't have to look all over the site to find them.
Also, the "Top Videos and Pics" tab shows you the leading amateur babes, pics and videos. With all these choices, isn't it nice to have some help? I always appreciate a hearty recommendation.
The site has another nifty feature, "Top CamSoda Clips", at the bottom of the main page, not specific to MILFs. Below, you'll also find connections to Social Media sites, where you'll find fun blogs and interviews, and promotional content.
At the very bottom of any preview gallery page you'll find a few links, one of them being "Blog", which I find to be a neat feature. You can get some inside information on the girls, the industry, the process, and for all you ladies out there - some make-up tips and tutorials!
CamSoda also has the fun option that goes one step further beyond a one-on-one show - Cam2Cam. In this feature, the mature models that allow c2c invite you to not only see them, but turn on your own camera and mic, and have a much more intimate experience.
Lastly, most of the hot live cam girls have a sex toy which you can control from afar by tipping, so your can make your sexy lady squirm and moan from thousands of miles away...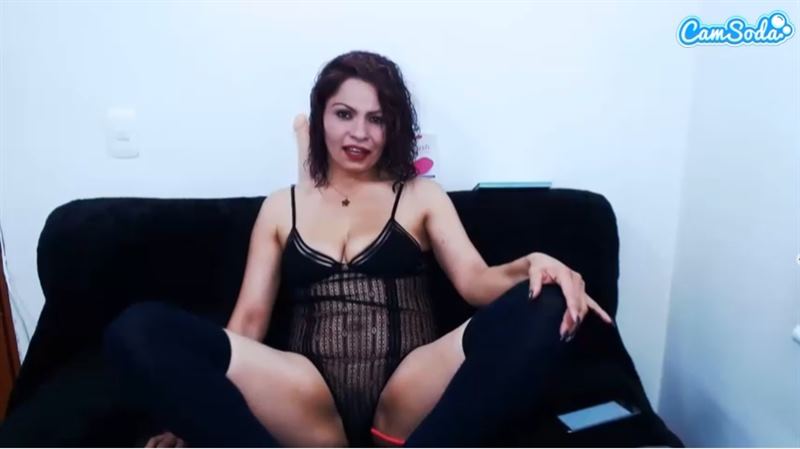 Tom's tip regarding the mature category is to not look for the girls only in the Mature tag/search. Go onto the main site and have a scroll down hottie lane where you'll find matures aplenty, who have yet to tag themselves as such. Also, head into the "Spy shows" tab to cut down on costs - you get to watch the model of someone else's private session and be that perv we all have inside us for much lower rates than an actual private show of your own.
Other great features include:
Top Rated - Hosts that are well worth the price of admission
Spin the Wheel - You may, for example, win "3 free spanks", which is a delight
Pull it, Scratchoff & Roll it - A slot machine, random number gives you a prize, and rolling a die to see how lucky you get
Buy Snapchat - How cool is it you can spend a very intimate Snapchat session with top quality cam babes?
Voyeur - Found among the tabs on top of the page, these are FREE rooms online 24/7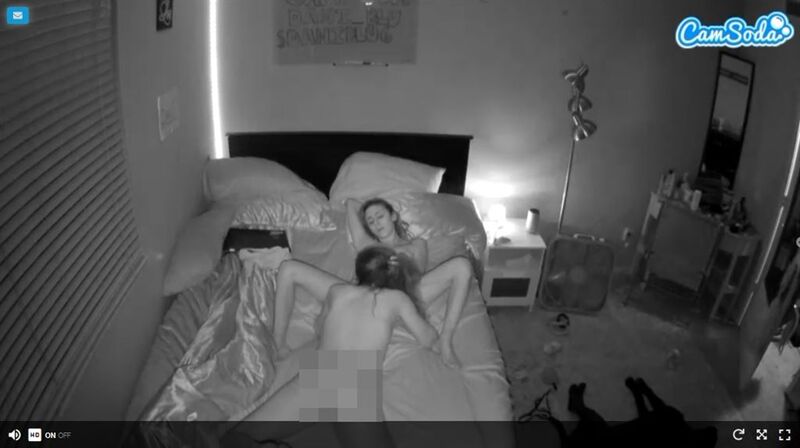 Getting Started
This is as simple and easy as it comes, my friends. Username, Email address and Password, and you're in. As this is a freemium site, you don't have to spend a dime to watch the cam girls strutting their stuff. Don't forget to choose a Username that will grab the girls' attentions - it might just get her to give you a some of that attention right back.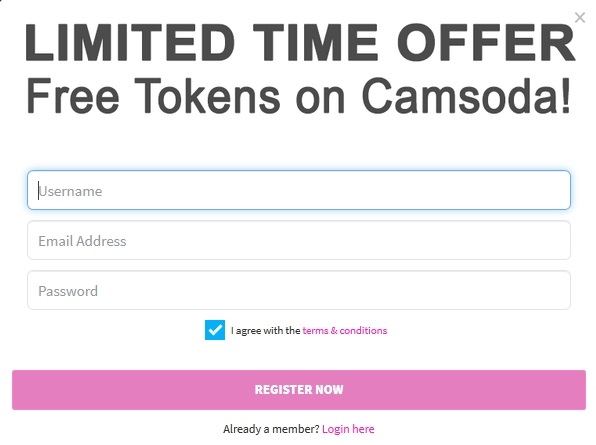 Chat option & Prices
One of the best things about CamSoda in general is that even non paying members can get fantastic cam shows and view amazing XXX content without spending a dime. However, for those among you that prefer your live show one-on-one, fulfilling your deepest, darkest kinks, you're in for quite a ride.
Free Chat
It's pretty amazing how friendly and willing the ladies are in the free rooms, and what they'll do for tips, and even without. If there's quite a few people in the room, you also have the option, under the "Tip" and "Go Private" buttons to hit the orange button with the lightning bolt on it, and split the Tip Goal of the model with other users. Every goal is different, and is performed with enthusiasm once the tip quota is met. Remember that tipping well pays off - The site rewards members with 1,000 free tokens each week, but only the "nicest" tippers have a chance, which means the ones that tip the most.
Private Show
This option is, of course, only available to you if you've purchased tokens, and you'll only be able to see how much change you'd need to cough up for the privilege of a two-way, live camera session once you click on their "Go Private". Don't worry, you won't be charged, it will only show you the pricing. When you click on the button, it will show you her rating out of 5 stars, if she allows recording of the private chat, and if she allows cam2cam private shows (not all girls do). It's important to note that each live show girl sets her own rate - so with enough time spent you could easily find the lower rates - only $0.55/min. However, the average price per minute for a private session is higher - about $2.75/min.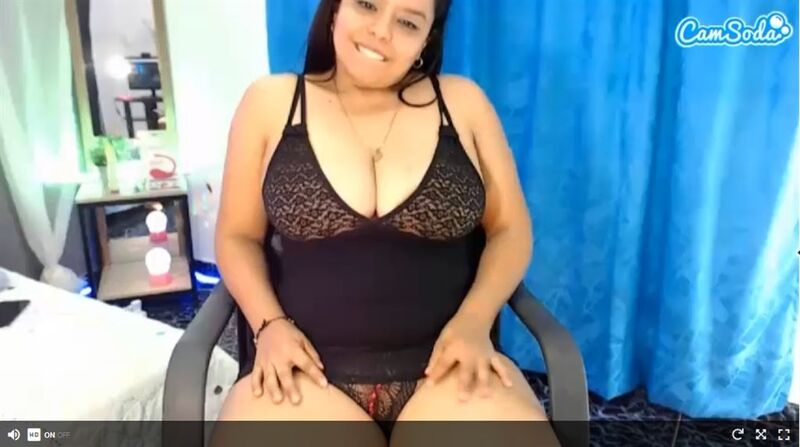 Spy Shows
When you click on the "Spy Show" tab at the top of the page, you'll be able to see all the cam girls who are currently in a private show, but allow you to "spy" on them. When you select your mature mama, a window will ask you if you want to spy, and how many tokens the model charges per minute. It can be a different kind of thrill to see a show a model is performing for someone else's pleasure, and you get to witness it like a fly on the wall.
Payment Options
As I mentioned before, it's definitely possible to have an awesome time without paying, but if you have some cash to burn and you feel like treating yourself, check out the info below. Compared to other sites it's not a very large sum, and I'm telling you right now - it's totally worth it.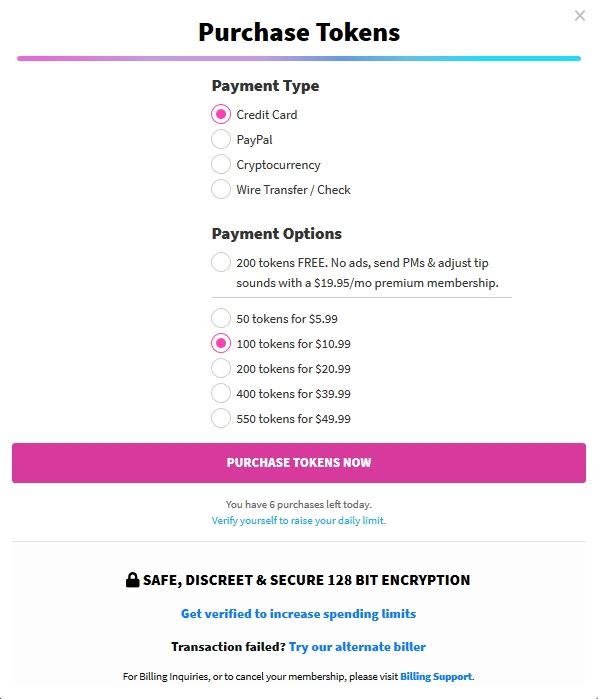 The site accepts:
All major Credit Cards
Cryptocurrency
Wire Transfer/Check
When using a credit card, the name of CamSoda's billing processing company will be on your statement, not the name of the site. The site offers all manner of contact info to the various payment methods - epoch, PayPal, segpay and csoda-bill.
Membership Benefits
Frankly, unlike other sites that are mostly Premium, there is no real huge advantage to being a Premium Member. 200 free credits is great, but in the long run, I'm not sure I'd pay every month for that. And pay attention as it's easy to miss - this is a recurring, automatic charge, which means you will be billed each month unless you cancel the automatic billing (and your Premium membership).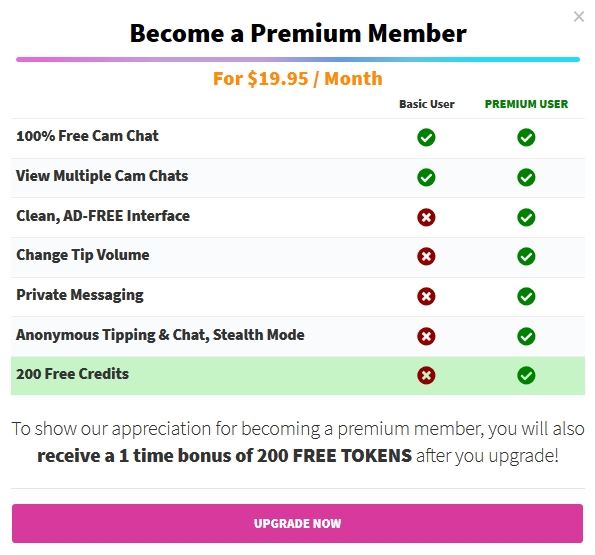 As you can see, Premium members get quite a few extra benefits from being paying users - They can change or eliminate the sound that's made in the chat room when the host has gotten a tip, they can private message any host, and there's a neat option to go into "Stealth Mode", which is basically like being invisible to anyone except the host, and of course, the cherry on the cake - 200 free credits!
Mobile Experience of CamSoda
The mobile interaction is quite surprising, considering the hit and miss of the site as far as HD and sound quality. Using the mobile version was easy and convenient, smooth, and seemed to have no issues that I could find. Also, the site and the mobile versions both come (no pun intended) in 6 languages. And now, for the most important part, as not every site offers it - Cam2Cam sessions on your mobile! It's a pleasant way to spend a commute, sitting in a waiting room, or simply in bed and comfy with only your cellphone in your (non-dominant) hand.
Video Quality
In all honesty, my least favorite part about the experience was the quality of the video, and especially the sound. It seems to be HD, but there are plenty of lags (depending on the room), and the audio can be choppy as well. However, when going into other categories, you'll find plenty of really great quality rooms, it all depends on the hosts, really.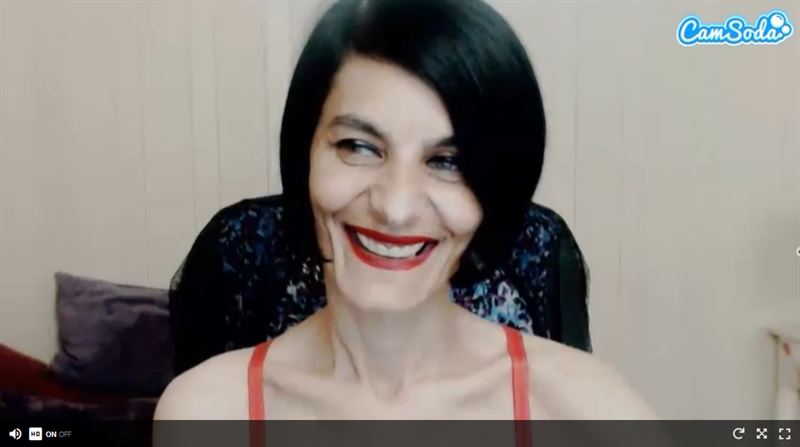 To change the setting in the room to HD (when applicable), simply click on the HD button at the bottom of the chat screen, and after a few seconds the screen will adjust, and you can enjoy every single curvy line on that beautiful MILFs' body even more.
The Pros & Cons
Pros
✔ What you can get for free is amazing - so much to see, so many models
✔ Unbeatable amount of free webcams and XXX action
✔ Games and features - Lots of ways to interact with the performers, and it's fun!
✔ The mature ladies have so much experience and know-how they just might teach you a thing or two...
✔ Cam2Cam session on your mobile
✔ Free tokens when you register with your Credit Card
✔ Regular Porn Star appearances and special events
Cons
✖ It's not easy finding the mature webcam models, no good way to filter
✖ Customer Support is only through Email, unless it's billing related
✖ Only when you are a paying customer can you see the prices of the cam-girls in their chat rooms
✖ At times, the quality of HD and sound can be less than stellar
Before You Go
There's a reason this site is world known for one of the best freemium sites on the web for free X-rated action. The selection is ridiculously overwhelming at first, the tags and categories are endless, and you can spend hours just browsing all this site has to offer. It's not only the multitude of performers, it's the amount of kinks, costumes, types and style of shows, and the Mature category is no different. No doubt, there are less to choose from, as this is mostly a young girl's game. But the MILFs that share their wisdom and sexcapades for the ages are well worth checking out.