BongaCams Review - Raunchy European Sex Cams
Last updated
February 11, 2021
Freemium
Nude Free Chat
Multiple Promos
Pros
Great video quality
Big variety
Free performances
Site-wide flat rate
Cons
More expensive
Many SD rooms
BongaCams is a freemium site delivering a hot selection of free porn action. It's increasingly climbing up in the viewership ladder, becoming one of the most popular adult webcam sites online. Along with the wide variety of free sex cams, private chats and shows are a premium service for paying members. The platform spoils its visitors with weekly draws and promotions which award the lucky ones with free tokens to spend on 1on1 shows.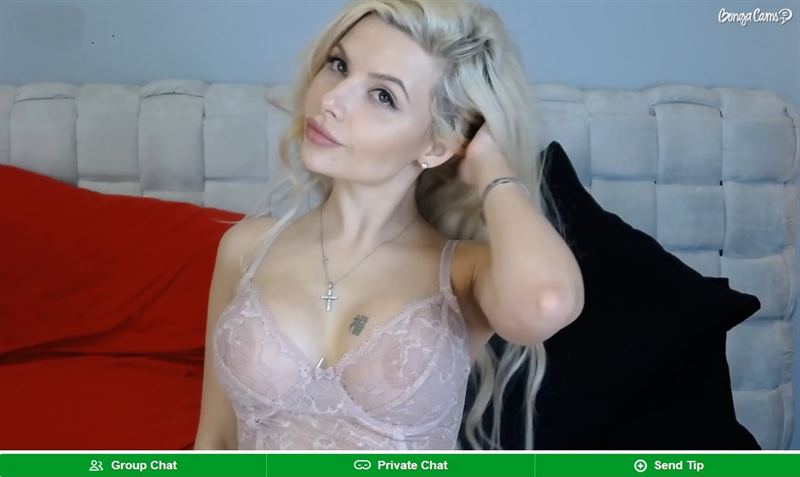 BongaCams hosts hundreds of extremely friendly girls at any given moment. The site is mostly free, which is great if you like those hardcore sex freebies - and to be honest - who of us doesn't? You can watch the models strip tease, enter as voyeur in the show, chat with the model - all for free.
However, if you like to spoil your favorite model with some tips, or have them in private shows, you will have to shell out some nickel and dime for tokens. And between us, they are worth it.
The video quality of the girls' webcam rooms is OK. Why only OK?... because not all rooms have HD streaming webcams, and you have to adjust by opening the little icon on the lower bar behind the room window, on the right hand side. It opens a menu of the streaming rate options with only about 1/3 of online models broadcasting at the minimum rate of HD 720p.
The most annoying attribute on BongaCams is its never ending promotion pop-ups - be it for visitors or paying members. For some reason, no matter your status, they always try to milk you for something.
BongaCams translates into 33 languages, and there are 9 languages in total that the models speak. Many models' profile details are displayed in their mother-tongue.
Cam Models
This webcam platform hosts thousands of performers, mainly from Europe. There is a large selection of Russian models, but other ethnics are represented too, including from Latin America. And I've noticed that in the recent time, BongaCams is trying to diversify its offering, including Black, Asian and other ethnics as well.
At any given moment, there are hundreds of models on line, eager to please you to culmination.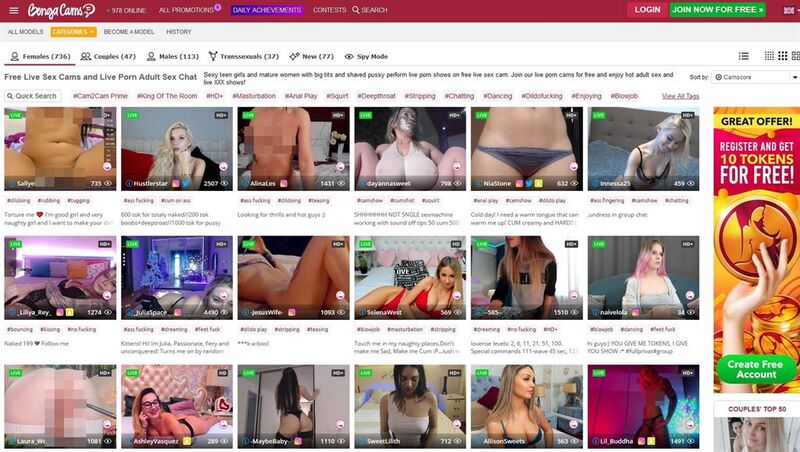 Females
As mentioned, most of BongaCams' girls are European. At any given time, there are over 700 girls online, catering to your every whim and sex fantasy: dildos, lovense, licking, teasing, spanking - you name it, they do it, especially if tipped. Most of the girls are amateur, which is a great boon for the aficionados. Fans of Russian girls - this site is definitely for you. It's one huge fest of obliging sex-hungry performers, waiting for your command. A few, are even doing outdoor shows.
BongaCams' girls speak 9 languages among them, so you can search for your preferred language, to make communication easier and smoother. This language search is another plus of this site.
Couples
The couples action offering is adequate: on average, there are about 50 couples on cam in peak times. The couples action is diverse and varied: lesbian, straight, gay, orgy, so you can choose any room that makes you your cock go hard. But, sometimes the thumbnails in this category can be misleading. Hover your mouse over a room's picture and watch what kind of sex show goes on there.
Males
Male shows – straight or gay - are not the forte of the site. BongaCams has just about 90 male webcam models in the peak hours. To be honest, they are not very enticing or arousing. Sadly, most of them are clothed, and the nude ones are scarce. Clearly, all amateurs. But, beauty is in the eye of the beholder, and the male category assumes a very liberal stretching of that, because its male performers are not very attractive. All in all, it seems that the site doesn't really value male action - straight or gay - and it shows in all parameters.
Transsexuals
There are certainly better sites for the tranny action, but BongaCams does have a decent selection. Like with other the genders, most shemales on BongaCams seem to be amateurs. And very few of them are streaming in HD.
BongaCams' Feature Highlights
BongaCams has some neat features that make the user experience more pleasurable.
For example, its dedicated HD tag cross-search allows you to get only high definition streaming rooms in each category.
One of the cool features is the model's chat window will minimize and following you wherever you browse through the site. This allows you to follow her action, and if it becomes interesting again, you can easily re-join the room.
Another cool attribute is how the models' profiles are presented. Each model has a has a mini profile: thumb-nail pic on the left side of the chat room along with all essential info, describing physical measurements, weight, sexual orientation, and a list of the things she likes and dislikes in the interaction. Sometimes, those will be written in her native language.
On the right upper corner of the thumbnail pic is a full profile button opening up a menu which describes her "thing", work hours and pricing for each action, social media icons and more. In addition, a "hall of fame" with the best tippers appears, as well.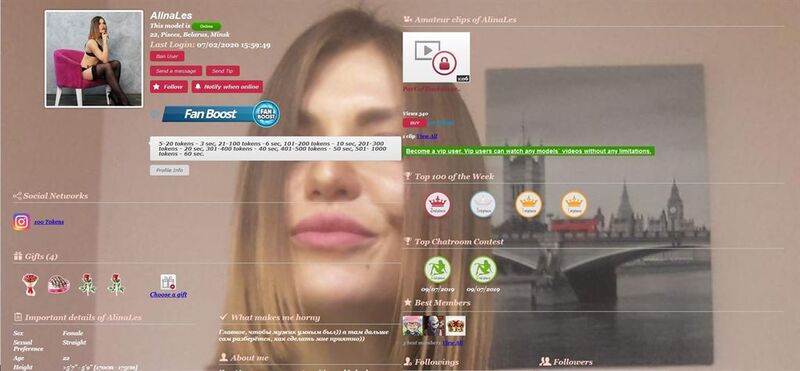 Getting Started
Despite offering a nice selection of action for free, the site targets you with endless pop ups to sign up. It really becomes a nuisance until you 'succumb'. The sign up is really quick and easy: pop in a user name and password and you are all set. You'll even get a welcome bonus of 10 free tokens - no payment details required. And, if you sign up from your mobile phone, you can get a bonus of up to 100 tokens as a gift.
Free membership allows you to chat with the girl and tip (remember, you got those welcome tokens), but she will not be overly attentive, unless you pay her for whatever action she's willing to perform.
And, although you do gain access to nude sex cams for free, you will be pestered by endless pop ups offering your promotions and benefits until you purchase a tokens package and become a paying member.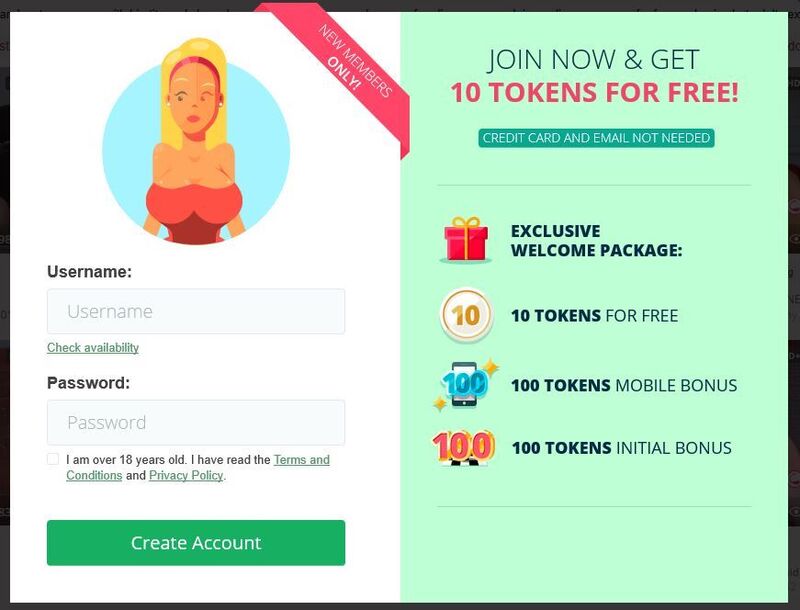 Chat Options and Prices
Chat rooms of every model offer several grades of participation in the shows, from free sex chat and voyeurism to full group and/or private shows. Depends how much you wish to spend on your favorite performer.
Free Video Chat
As mentioned, BongaCams rooms offer free nudity and are not limited in time. But, you will be annoyed by the incessant pop ups reminding you to sign-up and/or purchase tokens. Once you register, you become a full member and the amount of ads will subside. One of the unique features of the platform is its high-def streaming video quality, especially - for cam2cam sex chat. However, 2way shows are available to premium members only. A one time purchase of tokens gets you into the premium grade. If you are tipping in free chat, most of the girls will be willing to do cam2cam with you. So if you decide to be generous, you will get some premium cum experience.
Private Chat
The private chat sessions on BongaCams have a fixed price of $3.30/min. You can direct the model into your favorite sex action, but to fulfill your special pet requests, you will have to tip more. If it's a popular performer who draws a lot of tips, they are likely to ignore your request to go private, unless you out-tip the competition. Like in auction – the highest bidder gets the product. Private chat still allows other users to spy in on your show.
Full Private Chat
Full Private Chat is supposed to be exclusive chat and it will cost you about $5.00/min. Other members won't be able to spy in. However, a model may not agree to a Full Private, because she may make more money when several people spy in. It's up to her to decide.
Spy Show
If you want to pay less but still see more than some basic sex action, than a Spy Show is your answer. It costs just a fraction of the private show at $0.40/min, but you will not be able to communicate with the model or other viewers. Basically, you are just being a silent peeper.
Group Chat
A group chat is another option for a cheaper "private " experience. It's like ride-sharing thing in the live porn world. You can team up with other 5 or more members for $0.80/min each and get an upgraded experience. As in a free chat, you have the option to turn your webcam on, but be mindful of group competition.
Payment Options
The site accepts all major credit cards, and in addition, numerous alternative payment option like PayPal and crypto-currencies.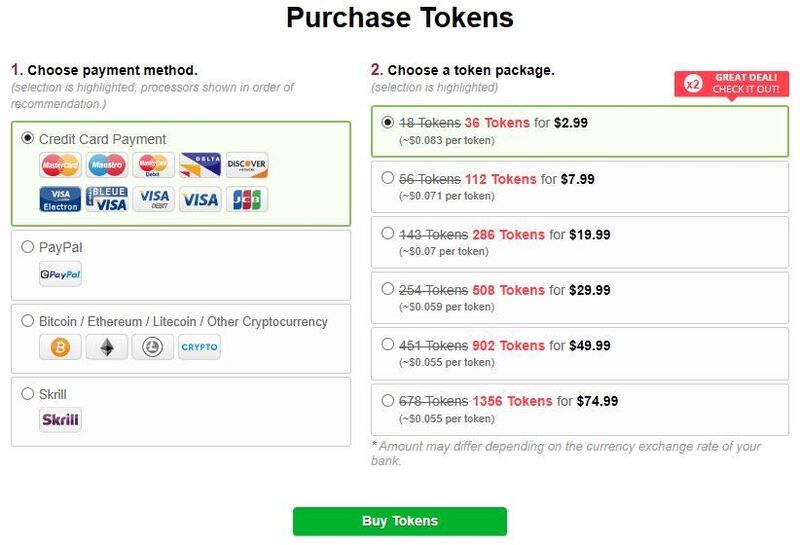 The site accepts:
All major credit cards and debit cards including MasterCard, MasterCard Debit, Maestro, Discover, Vida Electron, Visa Blue, Vida Debit, Visa and JCB
Bitcoin, Etherium, LiteCoin, and other Cryptocurrency
PayPal
Skrill
Membership Benefits
First of, when you sign up, you get welcome bonuses - be it on web or mobile. Which is rather nice. In addition, BongaCams offers different membership schemes that aim to rev up interest, for example: there's a weekly contest among adult live chat performers. The models compete for who earns the most tokens per hour. Girls are given points based on their performances.The best ranked models for that week, from 1 through 100, earn a cash prize of up to $1,000.
The VIP package awards you the following benefits:
Special chat icon displayed by your user name, which notifies everybody of your special status
Invisible mode - hiding your presence in the room
Possibility to raise the model in the rankings
Free access to videos - you can watch any video for free
Colored messages in a chat
Choice of special VIP avatars
Gift cards every 10 days
No annoying ads!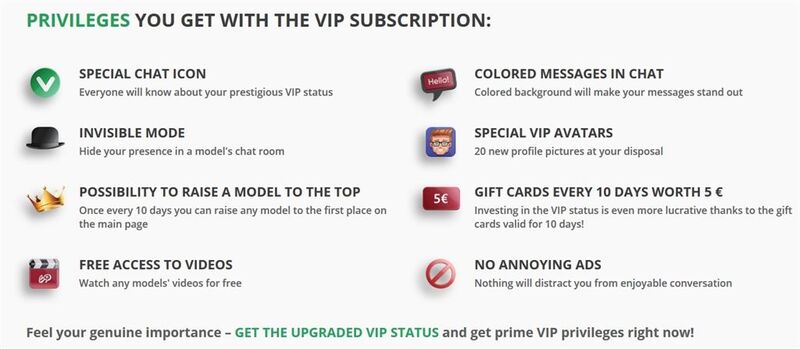 Mobile Experience of BongaCams
BongaCams has a great mobile interface, which downloads well on both iOS and Android. The rooms load quickly and efficiently, and maintain their high video quality. The navigation by scrolling is user friendly and everything resizes well. Search for models is intuitive too, and your just swipe left or right to get into the desired room.
Video Streaming Quality
Overall, BongaCams has great video quality. My only problem with that, is that it's applied selectively. For example, in the Female category, girls do have a minimal 567p threshold, but most do the sex shows in HD (between 720p and 1080p). This cannot be said of the Male models, the majority who still stream in lower resolutions.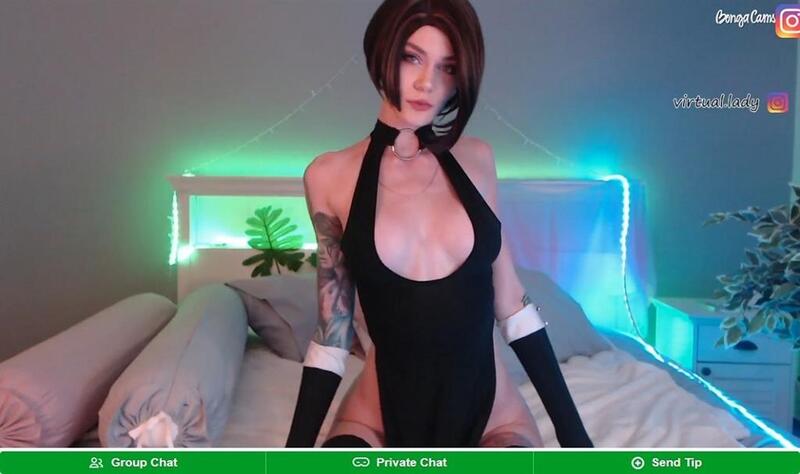 The Pros & Cons
Pros
✔ Free adult live chat
✔ Cam2Cam optional in free chat
✔ Great video cam quality
✔ No subscriptions or regular monthly costs of any kind
✔ Gorgeous xxx webcam models
✔ Wide choice of payment methods
✔ HD tag search
✔ Attractive promotion schemes
Cons
✖ Cam2Cam classification is misleading – it's not really free
✖ Exclusive 1-on-1 chats are expensive
✖ Aggressive popups
✖ Most rooms have watermarks
✖ Model and streaming standards vary according to category
✖ Not so responsive customer support
Before You Go
BongaCams is not the top site in the freemium category, but recently, it's been gaining traction. And, I placed the site onto my list of the the Top 10 videochat sites for 2020. For those of you who are into European women, with a penchant for Russian amateur sex models, this platform is definitely for you. As a freemium porn cam site, you can always find a ton of nudity going on around the site. And if you want to sway the action in your direction - you have to tip for it.
Video streaming quality is superb, in those rooms that have it. And this brings me to the draw backs notes.
The fundamental turn off is the lack of standardization on the site - be it in quality of models or video streaming fidelity. Another weakness is the ability to cam2cam in the free chat. The info is misleading, that feature is not completely free – you have to tip for it and the model can choose if to agree to your proposal. Naturally, the bigger the tip, the greater the chances she will acquiesce.

BongaCams is good for visitors who are mainly into female sex action. It can be pricey, or totally free. If you mind your wallet and tip wisely, it can be a fantastic site for your sex fancy.