CameraBoys Review - Cocks On Camera
Last updated
January 11, 2021
Premium
Clothed Free Chat
First Purchase Bonus
Pros
Exclusive models
Great video quality
Time-saving search
Live chat support
Cons
More expensive
C2C costs extra
Tame free chat
CameraBoys has a few things in droves - hot, horny, hunky, and kinky twinks, bears, pups, muscles and more all looking to start a cock n' ball story with a new dick mate. Unlike the XXX models in many gay cam sites, all the dudes at CameraBoys are pro performers and look the part. They love to play hard, get hard and consider it a privilege to prick your interest and get you wild and wet like never before.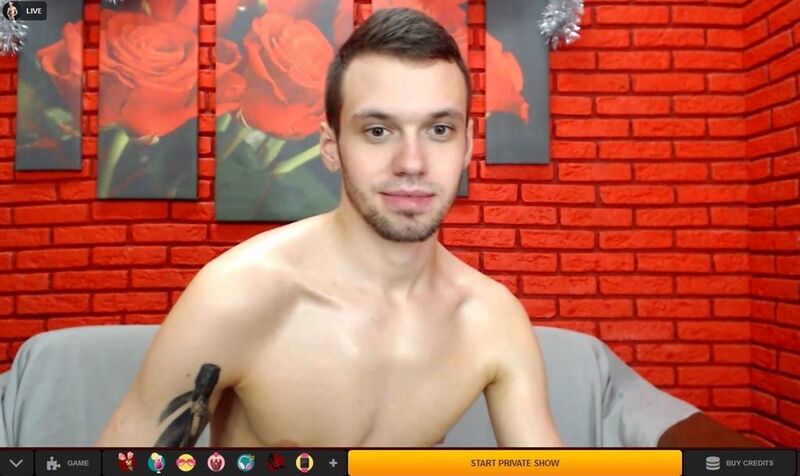 CameraBoys is not just a premium live sex gay cam site, but an A-list premium webcam platform meaning every model has to pass a stringent audition process and be at the top of their category. If it's a muscle man you're looking for - the CameraBoys guys are 8-pack iron boards. If you're more of a twink type, then smooth, sexy and sweetly kinky is what you'll get. There are no dodgy dudes streaming from behind their closet doors so to speak - these blokes are bold, ballsy, and card-carrying members of the league of horny homo-deviants.
Unlike freemium sex cam sites where anyone can set themselves up as a sexhibitionist resulting in thousands of rooms to choose from, at CameraBoys you going to find around 150-200 hot hommies broadcasting day and night, which certainly makes it a lot quicker to find a fave.
The minute the homepage appears, a catalogue of male models fills the screen. Each highly posed snapshot features just three pieces of information - their name, age and user-powered rating. You'll also see a small green / orange or grey dot next to their names (I'll get to what this means in a moment). If you hover over a photo of a model with a green dot for a few seconds, a live feed from their room will appear. It's worth doing this before clicking on the image as sometimes the photo and the reality can (like everything in life) have quite a discrepancy.
Cam Boys
This is most definitely a boyz2men pervy platform. Every age group is covered from those in the 18+ to twenties range, all the way up to the matures and seniors in their 40s to 60s. When it comes to a particular look, the selection of the guys is pretty evenly divided between twinks and muscles, though cock size is different story. On the homepage's left hand nav bar you can narrow your search down by a variety of different parameters - but as far as my deep diving has gone - I've only come across Big cock models. There's a category for Small penis models, but there's no one ever online. I suppose size does matter.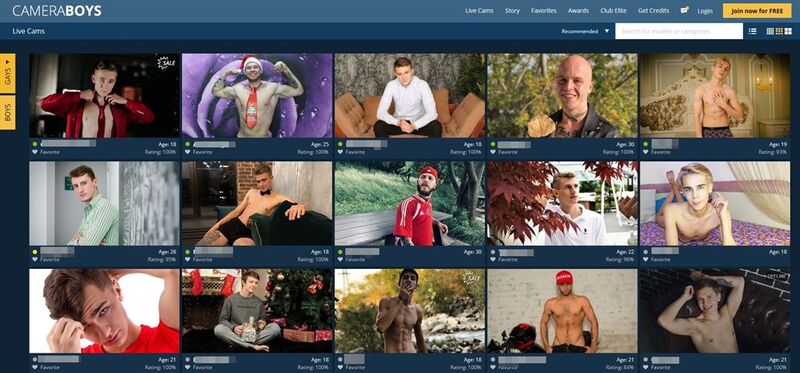 There is though a good selection of all ethnicities (Asian , Ebony, White and Latin) - yep everyone's welcome if they're good looking and have a big dick. While all the guys speak English, many of them are not native speakers. This is good news for my international friends. In the advanced search settings you can filter your options down to those that speak: English (pretty much everyone), German, Spanish, French and Italian. But, that's not all. For some reason it's the only lingos the site offers even if the guys speak other languages. For example, there are many models from Eastern Europe and the Far East - though to find them you have to go via ethnicity and go into each room and ask exactly where they're from.
Most of the dudes are proud flag bearers of one fetish of another. To find a playmate whose deviant desires fit yours is just a one click trick on the homepage. You can either go the left hand nav bar and see if your specific X-rated hobby is listed, and if not, chances are you'll find it under the site's fetishes sub-group - Willingness. To get to this grouping you just select the advanced search option (as mentioned above) and you'll see 21 different types of kinks to choose from. Either way you get to them, you'll find a menu of men to select from that practice your passion.
CameraBoys Feature Highlights
Now, about those colored circles I mentioned earlier. A green dot indicates the room is open and the guy is hanging out chatting away to visitors waiting for someone to invite him into a private session. If that happens, the dot becomes yellow. In this case, you can't go into the room 'cause the door is closed and he's getting wet and wild with someone else. If you don't want to wait until his private playtime is over, you can always use a Sneak Peek, which is a 20 second door opening glance into what's going on. It's basically a peephole where you can see the action, but can't be seen or heard.
If the dot is grey, then that means the guy is offline and you'll have to return another time when he's back in business. Even if he's not around, you can still go into the room and read his bio, and many rooms have photos and short video clips that give you have a better understanding of his 'assets' and talents. But, like the free open rooms, unless you pay to unlock the premium content, you won't get to see anything your grandmother wouldn't approve of. All the good stuff (and by that I mean XXX fun) is pay-to-view.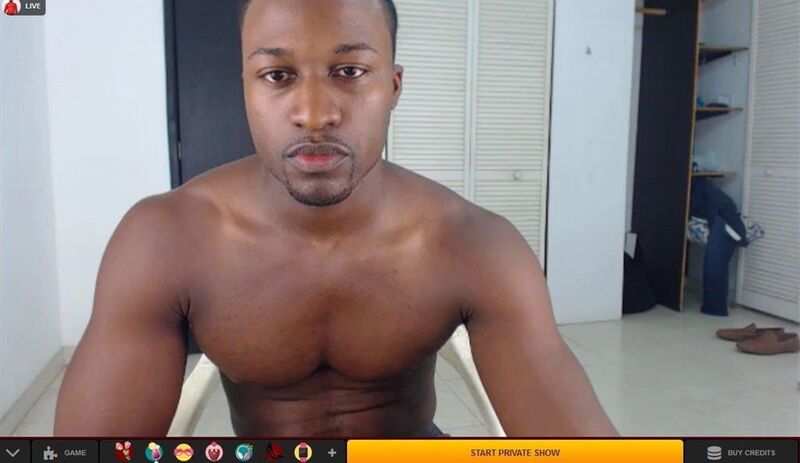 Quick Tom tip here:
When you hover over the snapshot on the homepage a small box icon with a cross appears on the top left corner. If you click this, a new pop-up window opens with the live video feed and model's bio. This way you can open as many new windows as you want without having to constantly close and open the feeds.
So now that you know how to get to the dude of your dreams, it's time to get the party started - but like everything else, this can come at a price. But, I know a few secrets... secrets that save you a pretty bundle.
Sale - yep, like everything else - CameraBoys has sales. When the boys are building up their business or just bored and wanna have some fun, they host pop-up sales. Quite simply, they'll slash their private cam chat rates to the minimum - often just $1.00/min. The sale only lasts for around 24 hours more or less and it's not a site-wide event. Each guy hosts his own sale when he feels like it. My advice, before you start your search, head over to the left hand nav bar, and select Sale. See who's there - sometimes you can find the premium posers that can charge up to $8.00+/min slashing their rates to that minimum $1.00/min for a short time.
Other great features include:
Spin the Wheel for a chance to double the credits you receive on each credit bundle you purchase.
First-time registers to the site receive 10 FREE 20-second Sneak Peaks
When you validate your credit card (without having to make a purchase) the site gifts you 10 FREE credits as a thank you.
Redeem major brand/store gift cards for credits (only available for U.S. visitors).
The site can be viewed in 19 languages.
Getting Started
Registering on the site as a member is 100% free and easy. All you need is a valid email, a password (that you can choose) and a username (yep - it's time to unlock that alter ego). The site doesn't ask for any personal details. And, while we're on this subject - if you're perusing porn and a site does insist you give them more than those three details (and maybe confirm your year of birth - after all it is adult entertainment) then I'd be very suspicious.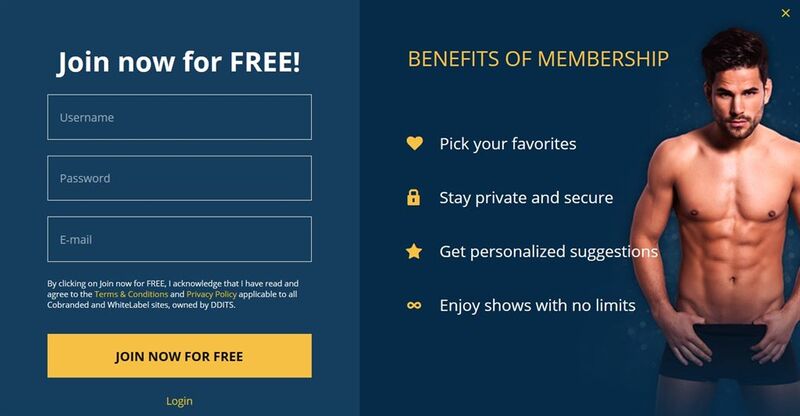 Every site I recommend is checked to make sure it's legit, secure, safe and totally trustworthy. If I get a fuzzy feeling (not in the good way) about a site then I'm out of there.
There are a couple of really valid reasons to sign up as member (especially as it doesn't cost a penny and takes less than a minute). If you're not signed-in, the site won't let you stay in a cam hosts' public chat room for more than a couple of minutes. A pop-up box will suddenly appear asking you to become a member. If you don't want to for whatever reason, you have to go out of the room and then either refresh to go back in or try your luck in a different dude's domain.
But the best reason to join? Those wonderful FREE Sneak Peeks.
Chat Options & Prices
In theory there are three different ways of getting acquainted with a horny hommie at CameraBoys; Free Chat, Private Show, VIP Show.
Free Chat
Free chat is simply the open room where the guy hangs out and chats to his new friends. If you're expecting hardcore action or some free dick dancing, think again. Sure, most of the dudes tend to end up wearing as much clothing as you'd see on a beach in Miami, but like the beaches, the privates are kept private.
Private Show
A Private Show is what it's all about. Once you've settled on your superman, you just click/tap on the Start Private Show button at the bottom of the live video feed and settle back for what will probably be some mind-blowing mutual masturbation. When you click to start the private performance the guy's min/rate appears, one thing you gotta know is that this rate doesn't not include cam to cam or 2-way audio. For example, on average, expect to pay around $2.40/min, but if you're more of a sexhibitionist yourself and want the cam cock to see what you're up to, then you'll have to add an additional $1-2/min to turn on your webcam. You want 2-way audio as well? Well that's also going to set you back an additional $1-2/min. You can find cheaper rooms (or those that are on sale) which come in at a bargain $1.00/min (again no c2c or 2-way audio).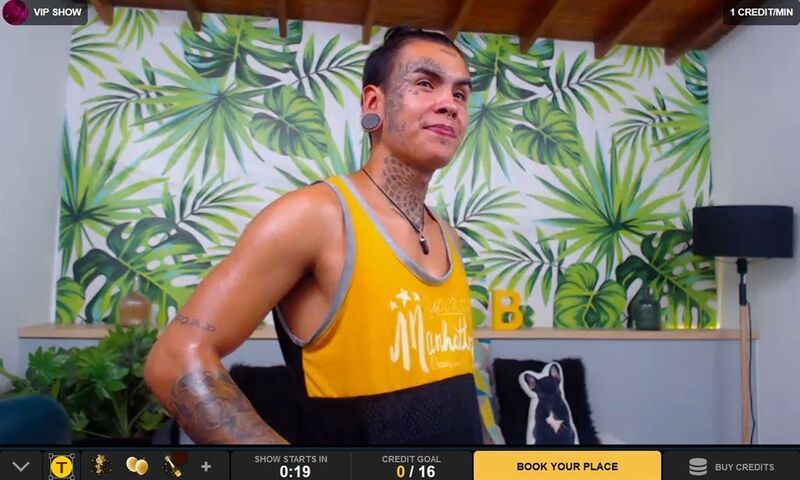 VIP Show
The third option and another way to get some X-rated entertainment from the boys online is if you join a VIP Show. I said 'in theory' there are three different ways of getting to know the blokes 'cause this option - the VIP Show - is somewhat of a lucky dip. You don't often find a guy hosting a VIP Show, but if you do - then run to it. How it works is the guy posts a VIP crown sticker on his window. He then has a set time limit in which to reach his credit goal. If he does, he'll start the show, if not, the show is cancelled. To reach his goal, enough of us lewd lads watching have to buy a seat to the show. Seat (access) to the show starts from as little as $1/min, and the guys get wet and wild really quickly. It's a great way to get to see the premium peckers at a really low-cost. If, by the way, you've bought a ticket and the show is cancelled, the credits are automatically refunded into your CameraBoys' online wank bank without any delay.
Payment Options
Buying credits on the site to pay for your pleasuring is not only simple, but accessible to everyone. The site takes almost every international legit payment method. For example, for you guys based in the U.S., you can trade in a brand/store gift card and convert the dollar amount of your card into CameraBoys credits. To get your hands on those magical credits just select the Get Credits link located on the top right of the homepage.This then brings up a box featuring credit packages and prices based on credit card payments. However, if you want to use one of the many alternative payment methods available, you just select Payment Methods at the bottom of the box and choose your preferred transaction process. By the way, if you do pay by credit card, the site's name won't appear on your billing statement, charges are instead listed under the payment provider's name.
Before you make any purchase there's one really important thing you gotta do. SPIN THE WHEEL!
Every time you buy a credit package (well - can't be more often than once in a 16 hour period) you get the chance to spin Cameraboy's Wheel and win up to double the amount of credits you get in your selected bundle.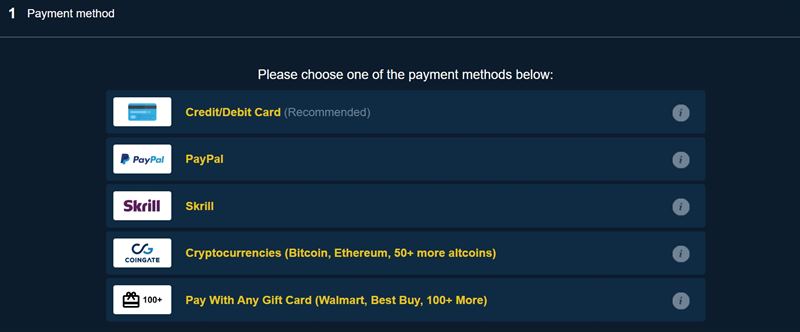 The site accepts:
Cryptocurrencies
PayPal
Money Orders
Cashier Checks
Wire Transfer
Personal Checks
Brand Name / Store Gift Cards (only available in the U.S.)
Membership Benefits
Once you register to the site, you automatically become a member of Club Elite - the site's membership program. The more credits you spend on the site, the more points you accumulate and rise up through the club's ranks until you reach the top tier (the Casanova level). Benefits of the club are pretty non-existent, in fact you don't get any practical benefits apart from maybe more attention in the open chat rooms from the models. Also - points don't last for ever, if you don't keep earning more points you quickly slip down the rankings.
Mobile Experience of CameraBoys
CameraBoys has a great advantage over many other live sex gay chat sites in that it's mobile cam2cam friendly on most smartphones and mobile devices. In addition, its layout and user-friendliness when using the mobile version is one of the best in the field. It gives you not only all the features the traditional desktop version has but you also get the added enjoyment of swiping through photos.
Video Quality
No... at CameraBoys, 'HD' does not stand for Hot Dicks - rather Hi-Def - and yes, just like hot dicks it's everywhere on the site. All the rooms stream in either HD or high-quality SD - so you're not going to suffer from any grainy blurry balls-up (or down).
A little tip here from yours truly... if the rooms says it's HD, yet the feed doesn't come through crystal clear you may have to manually change the setting from SD to HD. Super easy... Just hover over the window and a small HD icon should appear on the bottom left of the video. Click on it and if it wasn't streaming in HD before - it will now. Not all models have this option.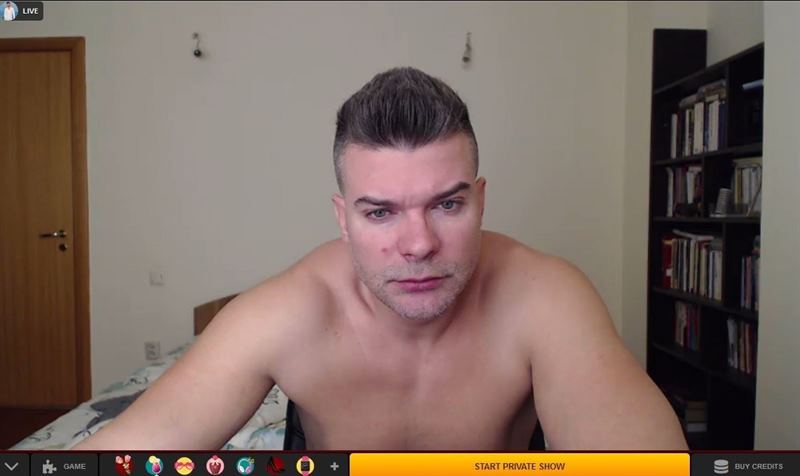 The Pros & Cons
Pros
✔ High-quality video streaming quality in all rooms
✔ Cam2Cam on mobile device
✔ 10 FREE credits when you validate a credit card (no purchase necessary)
✔ 10 FREE Sneak Peeks when you first register to the site
✔ 'Spin the Wheel' to win extra credits before every purchase
✔ A wide variety of payment methods
Cons
✖ Cam2cam and 2-way audio cost extra
✖ No nudity or X-rated action in the open chat rooms
✖ Unrewarding membership program
Before You Go
CameraBoys is the go-to adult live video chat platform for those who demand the best of the best when it comes to enjoying some X-rated ball games. The best boys, the best streaming quality, the best user-interface layout and (if you use my Tom tips), all at unbeatable private chat prices. Rates can seem expensive at first if you are looking for a cam2cam sex session, but don't forget that you can get up to double the credits in each package you purchase which basically means you're paying half of the advertised rate - making it one of the most cost effective cam boys webcam wonders online today.