Top Gay Cam Sites That Accept Gift Cards
Published
October 31, 2019
Did you know that many of the top gay cam sites let you convert all types of gift cards into credits/tokens to spend on your live gay sex chat? We all have those generic brand name gift cards given by a unwitting secret santa, or a bemused co-worker. Most of the time we shove them in a drawer, waiting for an opportunity to re-gift them. No longer. Now you can pay for your gay porn sexcapades thanks to Aunty Ethel's thoughtless gift. Read on to discover which cam sites have the hottest hunks, the cheapest XXX video chat rates and how you can pay for it all with a gift card.
---
Cameraboys

Boys, men, pups, muscles - it doesn't matter what you call them or which you want to stroke your bloke - CameraBoys has them and the best of them. If you're looking for an amateur wannabe porn pal, then you're not going to find him here. This site filters out the flakes, allowing only the hottest hunks or the tenderest twinks to seduce your schlong.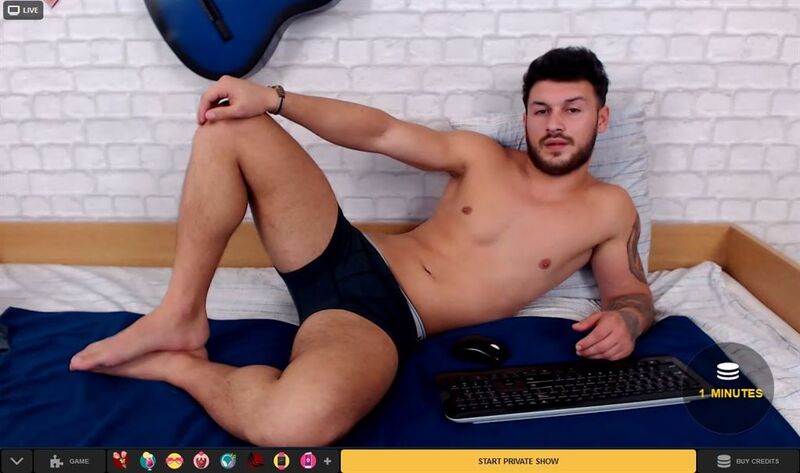 As I've mentioned, this site covers the categories both with looks and fetishes. You can find the bloke for your boner by searching not only appearance, build and ethnicity - but also by language and their kick. CameraBoys calls it Willingness - this basically means kinks. So if you wanna bit of fun with a butt plug, ball play or even to get an eyeful of a close-up cumshot, then you're not going to be disappointed with your options at this X-rated webcam site.
Price-wise you'd expect the best of the best boys to charge more than your averagely hung hottie - not so my friends. Get this, on average you're looking at just $2.40/min for some one-on-one private video chat with some of the male models costing just $1.00/min.
Word of warning my international friends... you can only pay by gift card if you're located in the US. So, sorry rest of the world - this isn't an option for you.
Gift Card Payment:
Go to Get Credits on the top right of the home page
To change the pay method, find the gift 100+ button, or select Payment Methods
Then select Next under Gift Card Validation
Choose Gift card brands and scroll through the 100 plus options to find your gift card brand
Just a friendly non-gift card tip here. If you validate your credit card details (no purchase necessary and the site is super secure, legit and discreet) you'll get 9.9 credits ($10.00 value) to your name as a thank you. We all love freebies - especially if we can spend them on our fave gay site, right?
---
Flirt4Free

For those of you looking for top-notch HD streaming, buff blokes, bi-curious boys, guys who also know how to charm, seduce and make sapio-sexuality the biggest boner around - then Flirt4Free is going to make you one very happy horny homie. This all-inclusive xxx webcam site isn't just about the live sex chat - with so many sexy extras to get your kink kicked up, Flirt4Free gives a whole new whole meaning to gift card redemption.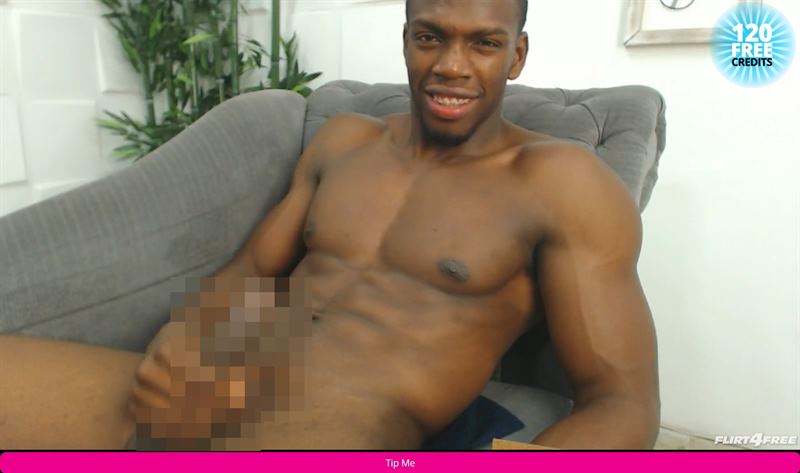 The Flirt4free fellas tend to favor the well-hung work-out type, so if you're into junior sizes and inexperienced curious cam boys - then this isn't the site that's going to shift your shaft. The site has between 150-200 guys online at any one time and they seem to take as much pervy pleasure in performing as you'll get in watching them. In the free public chat rooms most of the adult antics are somewhat tame. But be sure to check out the Party Chats, which are free to watch, for some explicit action. Here, the beefcakes perform for tips - as long as someone's tipping them everything's on display.
When it comes to the dollars, not the dicks - smaller is better. The cheapest rates on offer are just $0.50/min for some live sex video chat - but on average expect to fork out around $4.55/min. Not cheap, but then again, the Flirt4Free gay cam hosts are some of the best you'll find.
Gift Card Payment:
Select Buy Credits on the top right of any page on the site
Under the credit bundles that appear choose Change payment method
Then select Brand Name Gift Card and scroll the list to find and Select your brand
And let me close this review with a little Tom Tip: A great way to cut your chat costs is to see who's offering a Multi-User show. It's the same format as a Private Chat but you're not alone - a limited number of others can join in and watch the same stud as you. If there aren't that many in the chat, the guy is happy to entertain your kinks and kicks. He will give you his dedicated attention, and all at a much, much lower cost than Private Chat. You're welcome dudes!
---
Stripchat

StripChat is a freemium video chat platform - that means lots of hardcore action and dick dancing from the get-go. If you're looking to dive into an ocean of horny guys and see what you'll pull in with your raunchy rod - then this is the site for you. Anyone can set themselves up as a StripChat sex god, so you'll be spoiled for choice with hundreds of amateur gay exhibitionists covering every gender, ethnicity, appearance and age.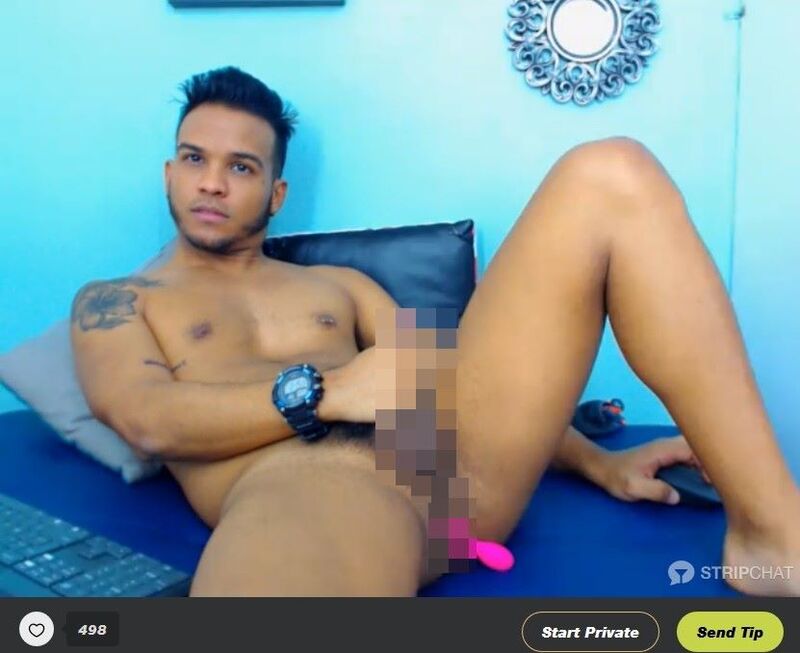 There's generally a hundred plus sexed-up men wanking their wand waiting for a cam2cam playmate to join them in some mutual masturbation and other deviant deeds. With so much fun for free you'll probably wonder if it's worth it to spend the cash (or gift card) to go private with your chosen pecker. Most definitely I'd say, if you're not into just voyeurism.
Private Shows are where you can get your chosen boner buddy to join you in the fetish fun of your proclivity. Prices for private chats start at just $0.80/min - but on average the dudes on StripChat charge around the $3.00/min.
Yet again my international friends... StripChat only allows gift card trade-ins if you're located in the US.
Gift Card Payment:
Select the green circle with the plus sign on the top right of the homepage, and the payment methods appear
Choose the Gift Card box
Select to Continue and then choose the brand name of your gift card
A little StripChat secret... Not many of the cam boys stream in HD. To find those that do, go to the left hand nav bar and scroll down to where it says Show All Tags. This brings up all the search options, alphabetically. Go to 'H' and select HD. You then see all the guys that are currently online and streaming in HD.
---
Cam4

If you're looking for a thousand guys online broadcasting their balls and hundreds of them streaming in hardcore hi-def, then Cam4 is worth a watch. This freemium live sex cam site is a 24/7 party of peckers and you've got an open invite. All of a sudden that gift card from Dicks Sporting Goods can take on a whole new meaning.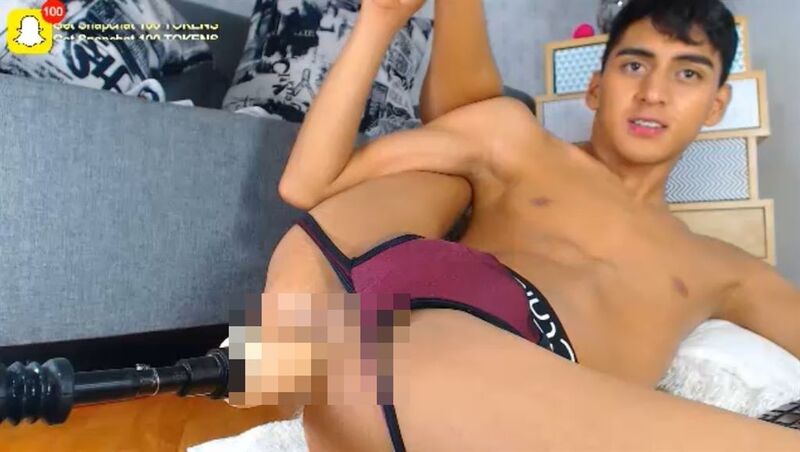 With so many men making moves on you, it's hard to find the fella of your dreams (or for the next few minutes). So, first decide what it is you're after. A fetish, a kink, a look, an ethnicity or even someone locale. Yep dudes, little flags on the boy snapshots indicates where they're located. You can even filter down your search results based on the geographical location.
Prices vary wildly on this site for some 1-on-1 cam fun. Many of the performers are amateurs and doing it for their kicks - good news for you guys. This means you end up paying under $1.00/min for cam time and many include cam2cam at no additional cost. On the other hand, for some cam dudes, it's their job. This means, they're slick, will give you a show and a half, use every device you can think and charge accordingly. On average - these guys want a not so cheap $4.50/min (some ask for even more, if you want cam2cam)- but boy oh boy (or bear depending on your preference) - they earn every cent.
Before you go any further, if you're not based in the U.S. - you won't be able to use your gift cards as a form of payment. This sucks I know, but the site is still worth checking out if you want some other type of sucking to go on.
Gift Card Payment:
Go to Buy Tokens from the homepage, or within a chat room
Choose the Gift Card box on the right of the three payment methods
A pop-up box appears asking you to select from over 100 different brands of gift cards
The only reason Cam4 doesn't come way higher up on this list of gay cam sites that let you trade in your gift cards for some kinky kicks is that not all the dudes here do one-on-one video sex chat. Some of them are there for their extreme entertainment - exhibitionism - so make sure before things get to hot and heavy that there is a 'Request Private Show' sticker on the bottom of their live feed. If there isn't you'll have to message them to request. On the upside, if they agree, there's a very strong chance you won't pay a penny - it's a quid pro quo agreement - lucky you!
---
Conclusion
Out of the four recommended sites that offer gift card trade-ins for cam sex antics, CameraBoys took the top spot, as it really came out best in the features that are important when you're having some live sex video fun. Lots of HD streaming rooms to choose from, the dudes were hot and horny, the search engine is user-friendly and gives you the results relevant to what you're looking for, and the big one - prices .... It's totally affordable for modest budgets!
So if you're wondering what to get from Best Buy, Target, Walmart or whichever big name retailer or brand is on your card, wonder no more. A world of wanks and thanks is just a few clicks away.