Chaturbate Mature Review - Free Chat Rooms & Impressive HD Cams
Last updated
February 07, 2021
Pros
HD+ and 4K video
Tips fuel action
Mostly amateurs
Big variety
Cons
No categories list
C2C setup difficult
On Chaturbate, you can get hardcore adult live chats with mature stunners, without spending a dime. Countless categories, multiple languages and colorful room designs make the experience of camming with these bold MILFs a delight. But with no real search engine or filter, it might take a little while to find exactly what you're looking for.
While this is a Chaturbate matures review, it's important to give you information about the entire site, especially as a first time user, as it can be overwhelming at first. There's no actual search engine other than the tags the models assign to their room. But looking through them, you get an eyeful of what the site is really about - A free for all, literally. This is the reason that despite the site being tough to navigate, the navigation itself is a show, and you might just forget your original thought and get swept into the hundreds of free rooms, and find your lucky mature waiting and eager for your company.
The Mature Cam Models
The best way to find the mature models is not necessarily by the tags, but by also going over the main primary landing page and search according to age. Most of the gals have the following info on their profile pic: name, age, sex, tags, HD/no HD, and the amount of members currently watching her. This is really helpful, as even if a model is not tagged as a MILF/Mature, you can still find many that have not tagged themselves by their age.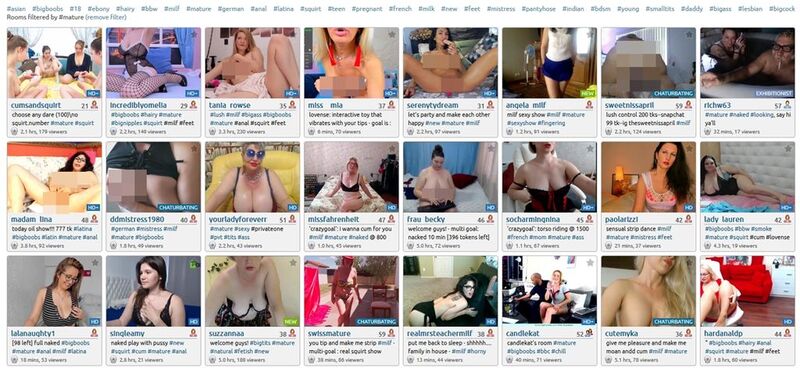 You'll find that the mature models are some of the best on the site, not only because of their special skills, but their experience and openness to accommodate their guests. That's why it's also important to note that while this is a completely free live chat experience, you might want to get some Chaturbate tokens, so you can tip these ladies for their hard work. Part of the enjoyment are the rooms themselves, which the hosts can design with multimedia, graphics, connections to social media, and more. Never a dull moment on Chaturbate.
Chaturbate Feature Highlights
Exhibitionist Shows - Quite a few of the performers on the site are models for the simple pleasure of being watched, and they could care less about tips and money. You can find this fun feature at the very bottom of any page to the right - "Exhibitionist Cams". These include all types of hosts - Women, men, couples, trans, so you might find the live porn show you're looking for just by using this feature.
Become a Broadcaster - You can become a host yourself, as an exhibitionist or for cash like the other models, and become a part of the live web cam community on Chaturbate. The process is simple: Sending in Age/ID verification, and then setting up your page as a performer. The site offers lots of helpful tips, tutorial videos, and more.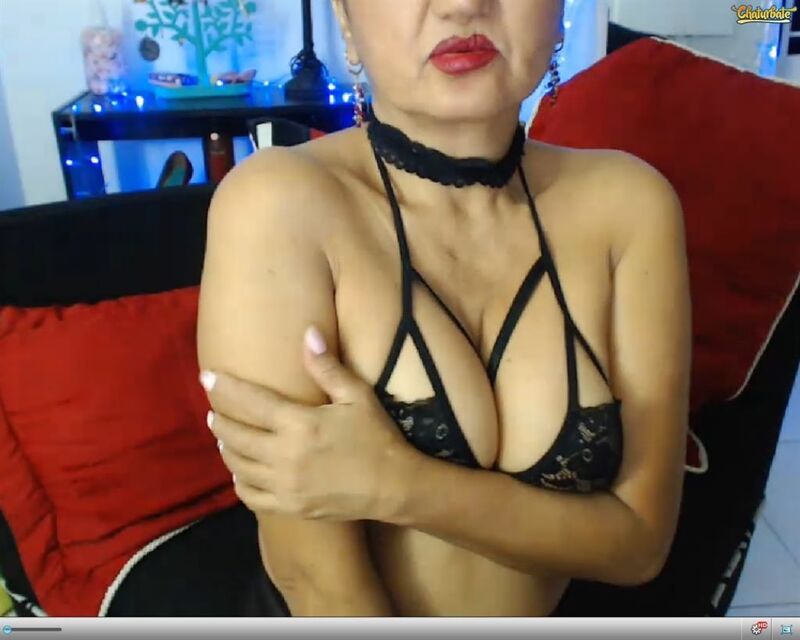 Tom's tip this time is pretty technical and all about changing the size of your screen and upgrading your HD quality. When you enter a free chat room, notice there is a small sideways arrow between the picture box and the chat box. This arrow will allow you change and make the picture or the chat larger.
Other great features include:
Control the hosts' sex toys with tips
Models' Fan Clubs
Lots of features in the models' chat rooms (Social media connections, gift wishlists, and more)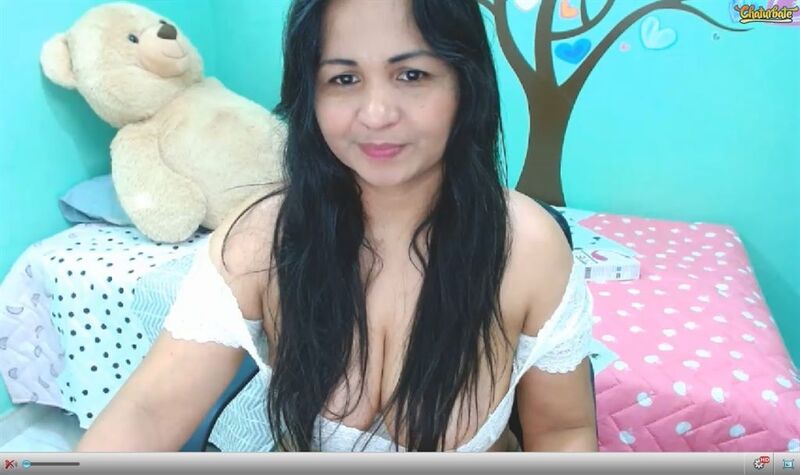 Getting Started
Unlike most all of the other cam sites, this freemium site isn't as easy as 1,2,3 when it comes to registering. It's free, which is great, no CC required. However, the password must be at least 10 letters, you must enter a birthday and your sex, and also click that you have read all the terms and conditions. Then there's the "Capchta" that makes sure you are not a robot - and to that end you need to identify boats, crossroads, and the like.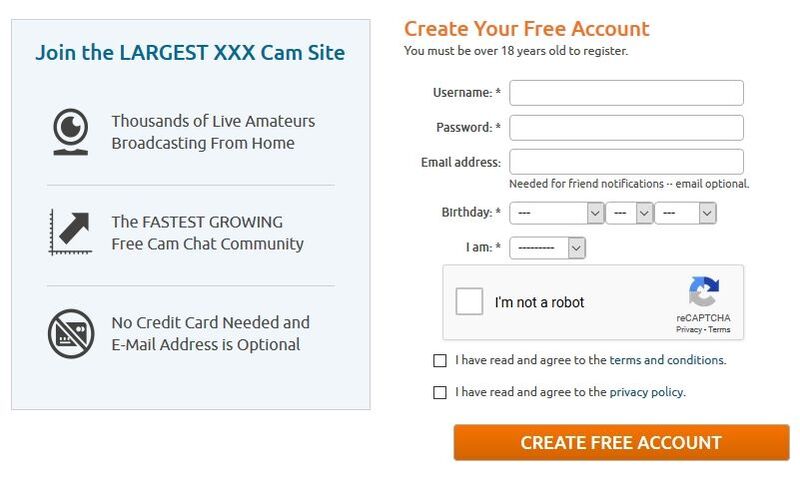 Chat Options & Prices
There's really no way around it - Free adult sex shows are awesome. But for those of you out there who prefer a more intimate, private environment, the mature cam2cam shows are a great way to get intimate with your older lady.
Free Chat
Most rooms are very nude-positive, the hosts play with their toys and encourage you to join in. Tipping is always appreciated, but not necessary to see plenty of action. The only "downside" to the free chat, if you're one who enjoys personal attention, is that some of the rooms can get crowded, and so getting the model's attention can be quite challenging at times. But if you're on the site for the free, explicate live porn shows, no worries.
Private Show
It's true that on Chaturbate the cam-to-cam experience takes a bit longer to get into because of the setup, but you'll see it's not a complicated process. The good news is that once everything is set up, the mechanics are great, there are no lags, the quality is mostly HD, and there are many cheap live cam shows. On average, if the model hosts private chats, prices tend to hit the $2.30/min mark. For more budget friendly options, there are many rooms that kick off exclusive sessions at just $0.60/min.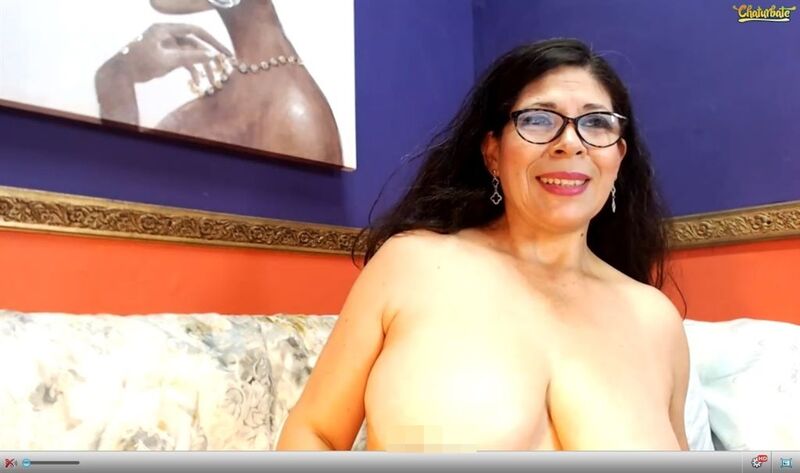 Spy Shows
If you're not familiar with the concept, these shows are for models already in private shows. Some of these ladies allow you (For a price) to go in and be a fly on the wall for the private chat she's in, whether for a few seconds or for the whole private show. The main reason this is a popular choice among users is that it's very cheap, much cheaper than your own private show.
Payment Options
There are multiple ways to purchase credits on the site. There is a spending limit, but it can be raised, all depending on how much you spend and what kind of member you are. There is even an option to earn tokens simply by bringing friends onto the site, which is unique to Chaturbate. And don't forget that when you make your first purchase you receive 200 tokens for free.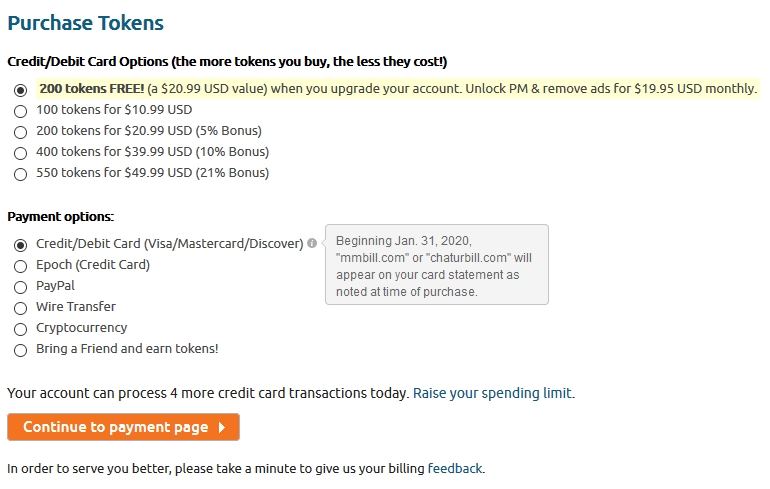 The site accepts:
Epoch
Wire Transfer
Cryptocurrency
Membership Benefits
The main advantage you get as a paying member is on the very first payment - 200 free tokens. If you decide to pay up, it'll cost you 19.95/month (And then you become a Chaturbate "Supporter"). Though completely unnecessary, the membership does offer a few perks: The ads will be removed (Though they are barely noticeable), and you'll be able to PM the hosts. Also, in the chat rooms your username will be highlighted for the models so they know your member status.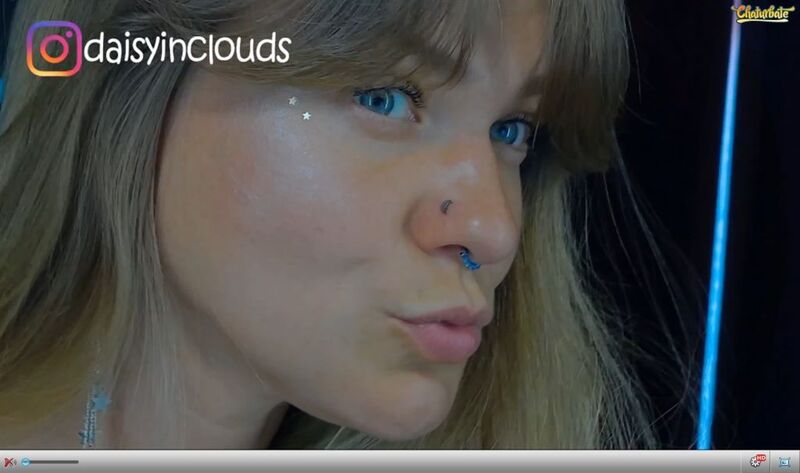 On The Go
An excellent mobile version, and easy to navigate and use. You can choose the size of the screen (Change it to inhabit the entire screen), and the quality of audio and video is just as good as on the desktop site. The singular issue is when the chat occupies the entire screen, there's still always a chat bar to send PMs/chats to the models. However, it's transparent, so it's not too bad. You'll enjoy taking these lovely mature private shows along with you, wherever you go.
Video Quality
This is definitely one of the best features on the entire site, and makes the entire experience that much more exciting. Most hosts have great HD cams, and many stream even in 4K which is pretty damn fantastic. You can't decipher which is which though, but rest assured that even without 4K the video is great. Rooms with HD will have a blue HD sticker on the model's profile pic, and when you enter the room, make sure the HD is on max by clicking on the HD button at the bottom right of her screen.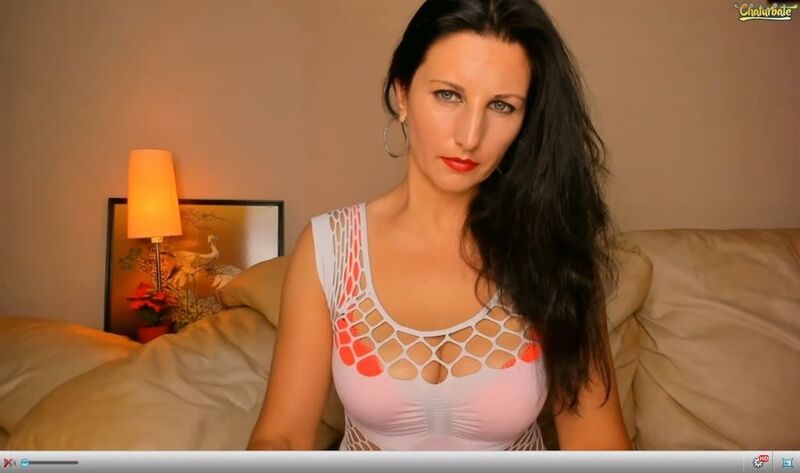 The Hots & Nots
The Hots
✔ Free chat rooms including nudity
✔ Special features in the host's rooms
✔ The site is translated into 15 languages
✔ Multiple ways to keep in contact with the models
✔ Quality of HD and sound is excellent
The Nots
✖ Tags are not always accurate
✖ No search engine, just tags
✖ Free chat rooms can get crowded
Before You Go
Chaturbate is a stellar free cam site, with an impressive collection of models that are all too happy to "serve" and give you an experience you'll not forget. It's true that the search engine isn't ideal, the features of a membership are not too impressive, but you can find anything you need, for free. You'll enjoy the tempting mature ladies in private shows, the abundance of choice, and of course, affordable private chat rates.