Top 5 Adult Cam Sites That Take Credit Cards
Published
January 22, 2020
Paying by credit card for online purchases is probably the most used payment method and it's no different when it comes to spending the bucks on some premium live adult cam fun. Every reputable cam site accepts most major cards and ensures your details are kept under encrypted lock and key so what takes place between you and your cam cutie, stays between you and her. The following is a list of my favorite 5 sex chat credit card friendly cam sites. Discover which are the platinum holders when it comes to pulling out the plastic.
---
LiveJasmin

Oh LiveJasmin, be still my beating heart. This webcam wonderland has it all, thousands of stunning sexperts steaming up your screen, a fantastic fetish and kinks category, great HD streaming is the norm not the exception and, of course, a secure, safe and discreet credit card payment option.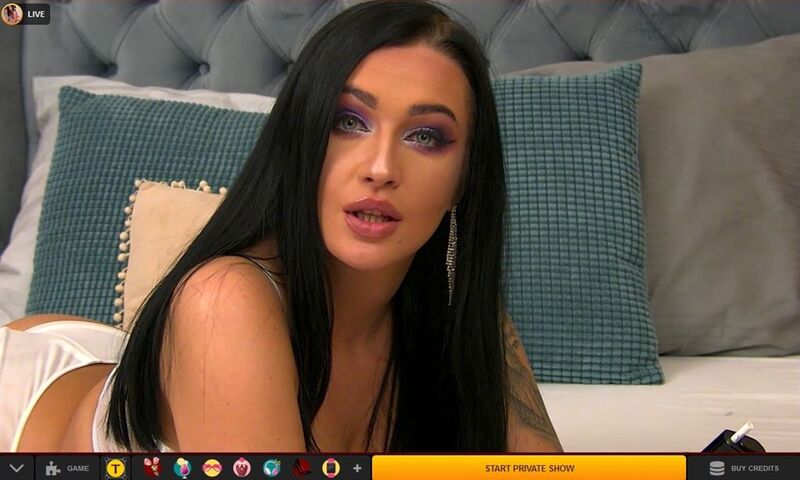 Let's start by reviewing the cam models that perform on LiveJasmin. The site's gallery of gorgeous gals is unbeatable - these ladies are at the top of their game and many perform exclusively on LiveJasmin. Whether you're looking for a blonde bondage babe, a MILF with massive tits that squirts on command or a petite Asian sub that'll squeal every time you switch on her interactive sex toy - LiveJasmin delivers.
Almost all rooms offer cam2cam and 2-way audio shows but these are more expensive than a regular private one-on-one XXX chat session. If you want the babe to enjoy your pervy pleasure as much as you enjoy hers, then to start a cam2cam session you just click/tap on the small webcam icon that appears on the right of the window when you hover over her video feed in the public chat room. A box appears showing you the cost of a 2-way cam private performance (normally a extra credit/min compared to a regular private chat). 2-way audio will also set you back an additional credit/min.
Prices start off at the lowest end of the private cam scale - with some rooms offering a 1on1 chat session (without cam2cam) at just $1.00/min - but most average around the $2.40/min (remember though this isn't including 2-way cam and audio).
Putting the charges on credit card can actually save you quite a bit. The first time you verify your payment details (no payment necessary), the site will give you 9.99 credits as a thank you.
Credit cards accepted include:
Visa
Visa Electron
Visa Bleue
Mastercard
Maestro
Diner's Club
Discover
JCB
---
CamSoda

CamSoda is a freemium adult cam site so expect to be bombarded with boobs, butts and balls the minute the homepage loads. Snapshot after snapshot taken from live video feeds fill the screen with some hardcore happenings from around the globe. When it comes though to paying for some pervy private time with one of the hundreds of extreme exhibitionists that call CamSoda home, the site takes seven major credit cards and features top-notch security measures ensuring your CamSoda fun remains local, between you and your screen.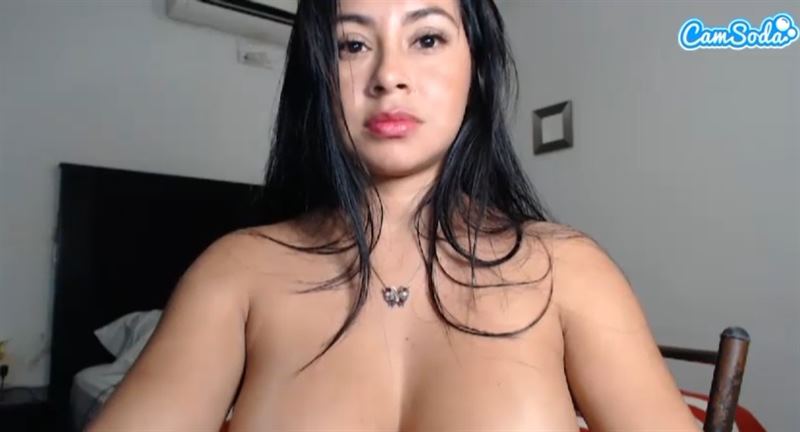 At any one time there's over 800 raunchy rooms live at CamSoda and by raunchy I mean naked nymphos getting extremely kinky. The majority of the sex-lovers filming their fetishes are passionate amateurs that have a no holds barred attitude, but there are also a smattering of seasoned porn-stars that like to practice their professions for a grateful audience. Anal games, lesbian threesomes, nipple torture, pussy fingering - you name it and it's happening on CamSoda right now for anyone to see.
If you want a cam2cam session you've gotta go private and pay but first, check with your chosen sexpert that she's cam2cam set-up, not all of them are. If she is, you just start a private one-on-one show and a button with Share Cam will appear at the bottom of her video feed. Click/tap on this and let the fun and games commence. Just remember though that HD streaming isn't site-wide, a good number of rooms broadcast in SD, which can really lower the quality of your model's porn performance. A word of warning while we're on this subject, many of the rooms tag themselves as HD friendly, but are most definitely SD streams.
So if you've decided to push the bar up a notch and go private, prices at CamSoda are all over the place. You can find some sex-crazed sirens that are happy to get down and dirty in a one-on-one party for just just $0.55/min, though on average rates stand around $2.75/min. Some include cam2cam and 2-way audio in the basic rate - others ask for a premium - it's all on an individual basis so check with the cam host beforehand.
CamSoda is also one of just a few cam sites that take American Express, but this is only applicable if you're located in the U.S.
Other credit/debit cards accepted include:
Visa
Mastercard
Diners Club
Maestro
JCB
Discover
American Express (U.S. only)
---
Flirt4Free

When I'm in the mood for being naughty and I mean really naughty with a gorgeous, funny, flirtatious new friend with benefits I head on over to Flirt4Free. This premium cam sex site has the best fetish and kinks section I've come across (I'll explain more in a second), most rooms are HD broadcasting and in addition to the private cam chat shows there's a whole bunch of spicy extreme extras to enjoy on this credit card friendly adult action video chat site.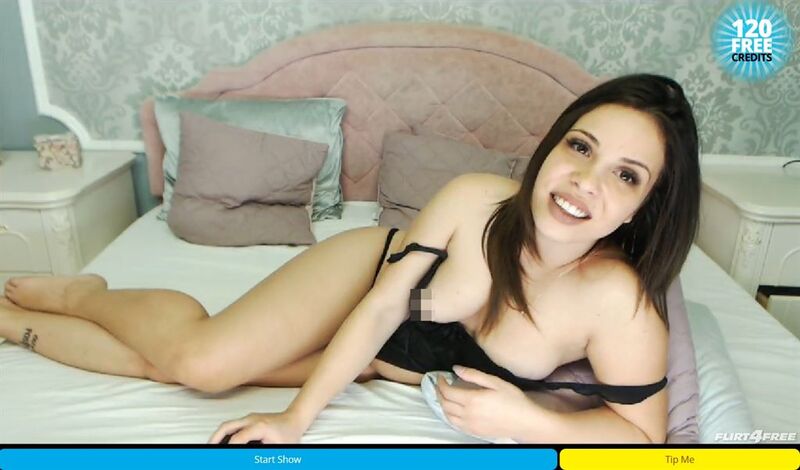 If your preference is for amateurs that get straight to the naked point - then probably Flirt4Free isn't going to float your boat. The porn princesses that hold court on this site must pass a stringent audition process that weeds out the wannabes making sure every chick on this site is skilled and seasoned in every sexy aspect. Flirt4Free's dedicated fetish micro-site features not only 56 distinct kink categories showing the models that are skilled in each particular perv, but also educational articles and a community powered forum where you can discuss deviant details and ideas with like-minded dudes (and performers).
When it comes to cam2cam, Flirt4Free has you covered (well not literally of course). If you've upgraded to a VIP membership you can turn on your webcam in any show type including free public chat rooms. For us regular folk, if you want to get fierce and funky in a cam2cam show all you have to do is go to the far right vertical menu bar of the live feed in the chat room and select the small webcam icon. Click/tap on Allow from the pop-up box and you'll be cam ready.
At first glance average private 1on1 cam chat prices may seem steep coming at around $4.10/min, but this includes cam2cam and you can find some rooms starting at just $0.45/min (with cam2cam of course).
Quick tip here my fellow fetish fiends... check out Deals located on the lower left side of the nav bar at the bottom of the homepage. Models often gift you extra free minutes depending on how long you spend in a private chat session. For example, you purchase 10 mins of private chat and if she's having a deal - she may comp you an additional 5 to 10 mins. Nice, I know.
When it comes to putting down the plastic to purchase some Flirt4Free credits, the site gives a great reward of 120 ($12.00 value) free credits for just validating your credit card details without having to make a single purchase.
Credit cards accepted on the site include:
Visa
Mastercard
Diners Club
Maestro
JCB
Discover
---
Stripchat

If you can't make your mind up between stunning HD streaming amateur cam performers, or a virtual reality show with a seasoned and sexy porn star - then don't choose. Get on over to Stripchat and enjoy both. This freemium site is a candy-land for lovers of live sex. Loads of luscious loving with naked nymphos going on for all to see in the free public chat rooms, and in private rooms, delve into a sexy show with no holds barred hardcore hunnies. As for a virtual reality vixen - they have to be seen to be believed.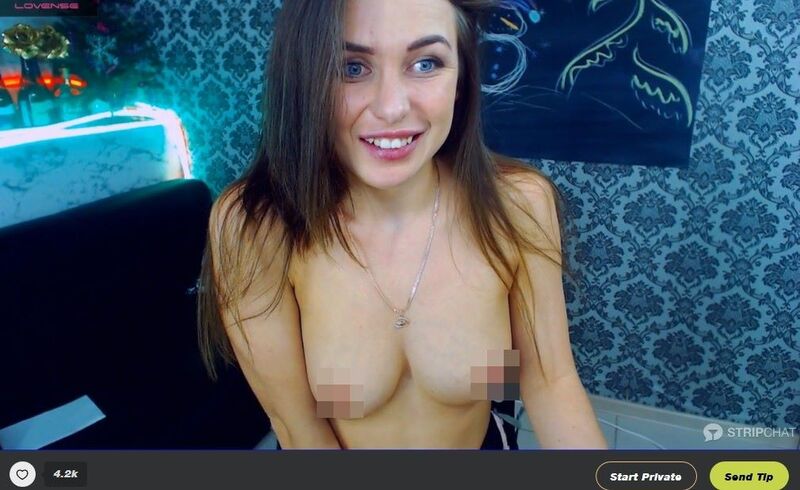 Whatever you're in the mood for you'll find at Stripchat, thanks to over 1,500 rocking rooms streaming at any one time. Stripchat has probably the best search engine compared to other freemium credit card cam sex site, which means finding the perfect pussy is just a few clicks away. Horny housewives, sex-crazed students, dildo-loving divas and kinky lesbians looking to party with a penis are all over the site and if that's not enough to get your cock a rockin' - many of them not only stream in HD - but some have taken it to the next level. Yep, if you've got a virtual reality headset - welcome to your X-rated online paradise.
When it comes time to enjoying some mutual masturbation, many of the free chat rooms are more than happy to go private and start a cam2cam session. The good news is that you'll always find some cam babes that include cam2cam in their regular private chat rate, but the majority will charge more (even double) if you wanna whack on your webcam. You can only discover who charges what and how much by clicking on the Start Private box which appears on the bottom of their live video feed. Also bear in mind that some credit card cam cuties insist on a minimum time spend. This can start from as little as 3 mins and go up to 15 mins. If you're a c2c private show fan, all you have to do is click/tap on the Start Private button and in the pop-up box that appears, choose Cam2Cam.
When it comes to charges on the card, Stripchat 1on1 cam shows start $0.75/min - with the average price hovering around the $3.00/min mark.
Credit cards accepted on the site include:
Visa
Mastercard
Diners Club
Maestro
JCB
Discover
---
Streamate

Streamate sneaks into the list of the top 5 sex cam sites that take credit cards for one glaring reason - it's a pay as you go system. That means you don't have to stock up on tokens and credits only to frustratingly run out of them in the middle of steamy sex session. This site lets you register a card and set off on a horny sexpress adventure. Read on to find out how simple, easy and safe it is to really get your rumba on thanks to that little plastic card in your pocket.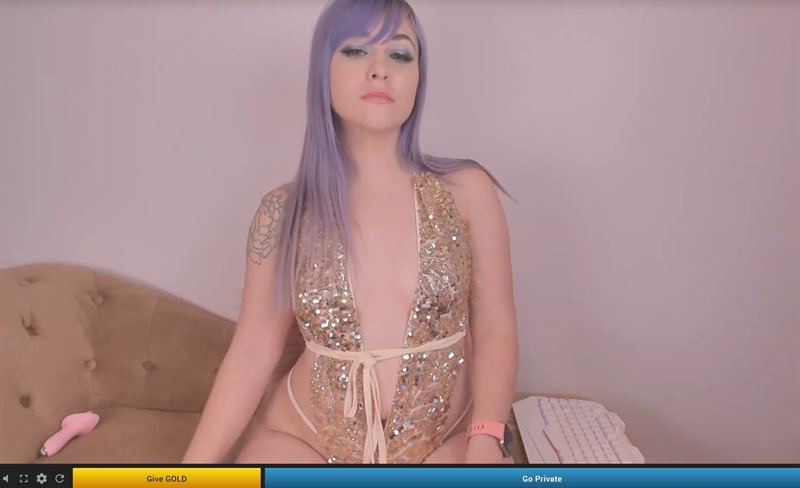 If you're looking for a verified porn star that's moved her career from recorded sex scenes to streaming salaciousness, then my top recommenation for a sex cam site that accepts credit cards is unequivocally Streamate. But, saying that, on the other side of the coin it's also the site of choice for upstart porn performers looking to make their mark in the competitive world of adult entertainment and looking to grow their fan base. Basically, you've got the best of both worlds without having to get off your sofa.
Before I talk about Streamate's great payment system, a few words about how to get your cam party started. Many of the rooms stream in HD - well allegedly in HD. If you go to the top right search box of the homepage and select the arrow - HD is one of the top filtering selections. This brings up all HD streaming rooms but, as far as I can tell, all is not what it seems. Once you click into a room you may have to manually select the small wheel icon on the bottom left of the live feed and choose your streaming quality. HD may not automatically be selected. Some rooms claim they stream in HD - but when you select it - the streaming quality doesn't necessarily improve. Just sayin'...
Cam2cam private shows are super easy to start. Just select Go Private at the bottom of the babe's video stream and in the pop-up box that then appears, select the Exclusive option. This means no one else can get a look in at what's going on and you can cam it up with your cutie.
Now - onto the great payment system and prices. Prices aren't the cheapest, on average some 1on1 private porn is around $3.20/min (normally the girl will add another dollar or two if you want it to be a cam2cam session). Newbies to the scene are generally cheaper, coming at the bare bones rate of $1.00/min (again add another buck if you want c2c time).
Once you register as a member (which is free) - you can then set a daily spend limit. This means that after you put your credit card details in their secured system you can spend up to the daily limit that you have selected. Once you reach the limit, the chat closes until the end of your 24hr time limit has ended and the amount resets. You can make a request to Streamate to increase this limit.

Credit cards accepted on the site include:
---
Conclusion
First things first, every site I review is verified ensuring all transactions are safe and secure - if not I wouldn't touch them with the proverbial barge pole and neither should you. All the sites listed here use secured encryption layers to protect your info. In addition, on billing statements the name of the payment provider is listed, not the name of the website (this means no-one who gets a peek at your statements will know what you've been up to when it comes to credit card cam sex). It all stays between you and your perfect porn partner.
LiveJasmin heads up the top 5 list 'cause quite simply it's got the best babes, the best streaming quality, takes all major credit cards and gives amazing value for money - especially with all the free credits they like to hand out. The only thing left now is to let you practice what I preach with that plastic payment pal of yours.