ImLive Trans Review - Affordable Tgirl Cams
Last updated
January 03, 2021
Premium
Clothed Free Chat
First Purchase Bonus
Pros
Cheap private chats
Free C2C in privates
Discount Clubs
Live chat support
Cons
Tame free chat
Limited HD rooms
Few payment types
In a transgender cam world full of wonder, ImLive, a pioneer among pro webcam sites, has spoiled us with their erotic entertainment service since the start of the century. They gush with pride at being one of the market leaders. And with their diverse assortment of models it's of no surprise, yet I'm bamboozled why these webcam T-girls mostly use SD as opposed to HD. Take a step forward to find out more trans cam wonders on ImLive.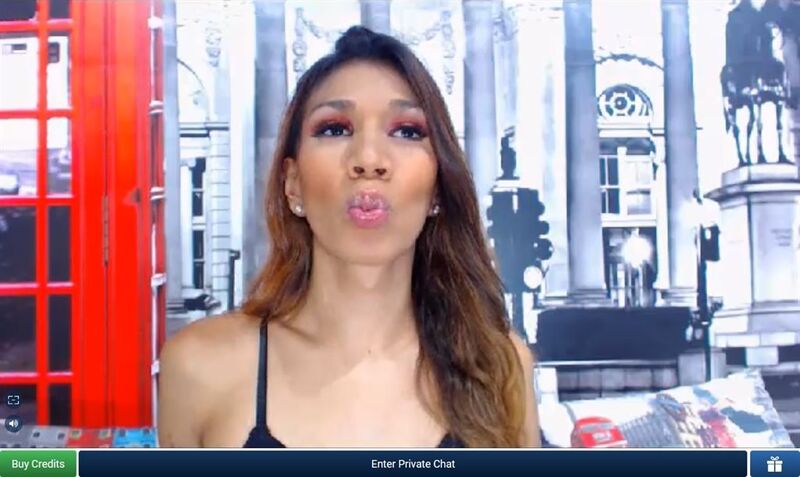 ImLive hosts tens of thousands of cam girls and has around one thousand girls online at any time. As a veteran site with a wealth of industry awards, you'll see a premium site with a collection of steamy benefits at a modest price. Celebrity porn stars come as part of the package here at ImLive, including adult film actress Riley Reid, who's recently joined the ranks to keep the fans entertained.
One thing you'll learn fast is that if you don't spend a few bucks, you'll miss out on a lot of steamy action. I recommend purchasing some credits and treating yourself to a Private Show or more. And even if you only add your credit card info, you get a whopping bonus of $50.00 in credits to blow on the tranny cam girls of your choice.
The Transgender Models
You should know that ImLive hosts a raging community of 50,000 + webcam models. While that sounds massive, the true volume of trans models always online is around 50. You can select Trans Alone, Trans Couples, Threesome Groups, or whatever your promiscuity. Obviously, depending on the time and day, the number of online performers will constantly increase and fall. And, although the number of tranny performers is modest, It is on the increase.
To help you on your way, you can go in one of two directions. For those eager beavers that can't wait to get started, choose the Live Now alternative from the main menu. Then, just below the menu, you will see two small text boxes, where you can select a gender choice and other factors. However, you can only use these two filters. Also, select the model's name, and then you'll see her personal profile describing appearance, fetishes, turn-ons and turn-offs. I can say it's a much more detailed bio than many other live porn sites I've visited.
For all you kinky specialists, I suggest using the Advanced Search window uncovering a variety of categories and attributes you can select to improve your search. You can find the Advanced Search by selecting the icon under your mail icon in the top right hand corner. Some of the selections go into great depth, and the sliding bar controls allow you to limit age and price by narrowing those filters.
One downfall is that the Advanced Search excludes streaming quality, I think this is a factor that we'd all appreciate if it was included. However, with all that in mind, remember to look at the model's profile by selecting her name.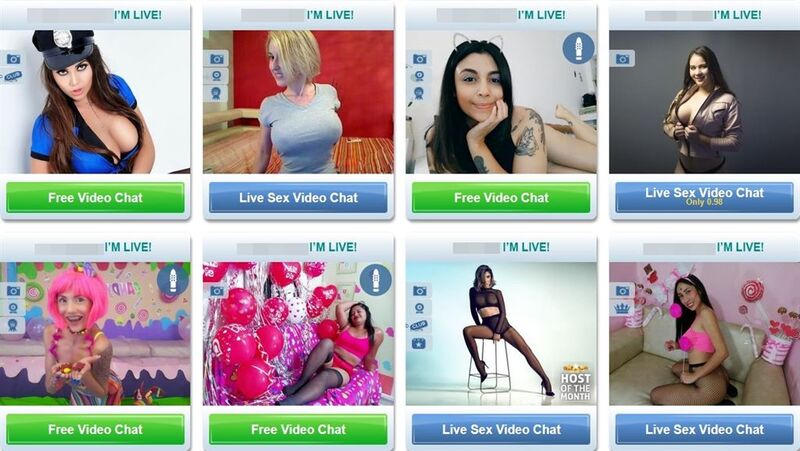 Once you've made your selection, you'll see a collection of windows stating either Free Video Chat, which is as it says, FREE. However, don't expect her to reveal anything inside, as she's probably covered up, but you never know!!! Alternatively, there's the Live Sex Video Chat where you have the option to join an ongoing private show for a fee set by the cam models.
ImLive Feature Highlights
One incredible feature that is exclusive to ImLive is the Fulfill Your Fantasy option found on the homepage. Submit a detailed account of your private fantasy and submit it. Then the tranny models read through it and respond to your message. Most models will go to great lengths to perform your kinky dream despite how challenging it is for them. However, on occasion you may have to be a bit patient or compromise a little on the details.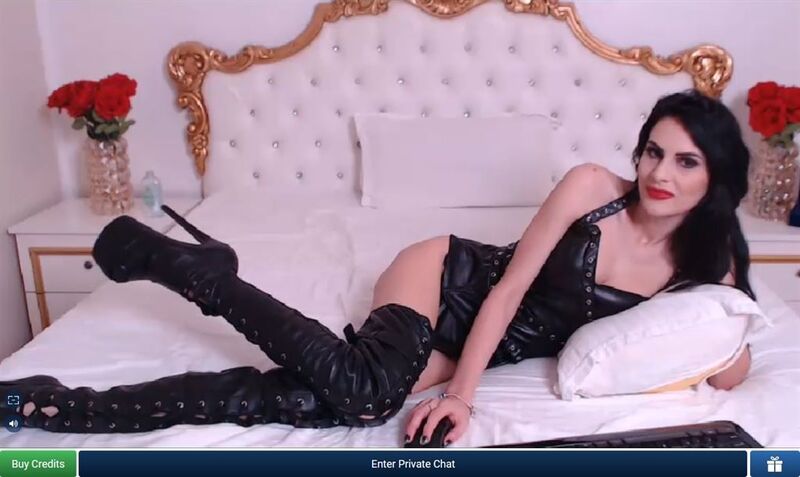 Another cool feature is the Multi-Viewer. This is something unique to ImLive, and when selecting it from the main menu it's very effective. The feature has you viewing six open chat rooms at once. Then, just keep paging through to the next six 6 models online.
The Multi-Viewer can also open up six private chat rooms at once. To activate the viewer in Full Sex Mode, it'll cost you $3.00 a minute. A limitation of this feature is you can't chat or tip.
Other great features include:
Candy shows
Monthly Video Contests
Discount Club
Rewards Program
1st 20 seconds of private chat are free
Getting Started
Signing up at ImLive.com is as easy as pie, just fill in the blanks. First type in your naughty email address for secret adventures, and enter that cool username that says I'm awesome. After that, input your uncrackable password and select Join Free.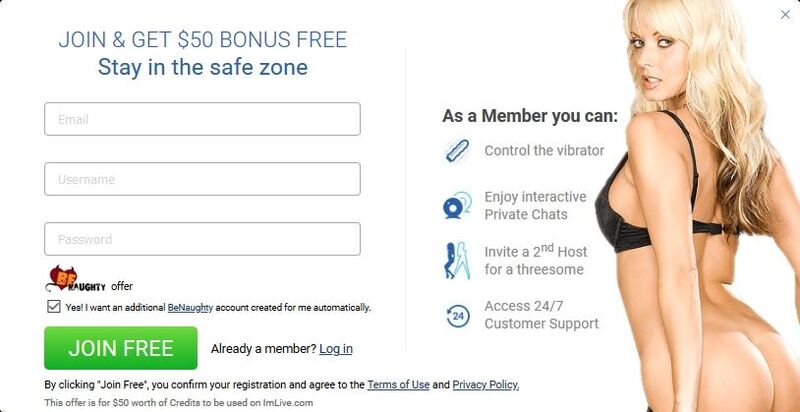 Straightaway the main window will disclose a gallery of live webcam girls. Having entered a premium site, the images for the cam windows are all glamour photos, but if you hover over the pic, you might see either a short teaser clip or a kinky slideshow. The best way to experience these carnal desires is by topping up your site credits, so you can spread the love. First timers reap the rewards of a nice juicy bonus treat in the form of $50.00 in credits.
Chat Options & Prices
Like on other cam sites you can chat for free, but that's not all, you can send emojis as well. Then there are Candy Shows and Private Shows. For these performances, the prices are set by the model. That's not so surprising, when you've got erotic talent like ImLive. Personally, I like to try out the newer and inexperienced models as they usually don't have a huge following, so you can chat more, and they are cheap. And don't forget to be nice to the horny cam models, as they often give it back in discount codes and other perks.
Free Chat
This is an inexpensive alternative to get started on, and see what's out there before you blow your load. There are a plenitude of opportunities to see the webcam models strutting their wares. When you're in the preview gallery of models, hovering over any performer's picture will display, either a presentation of photos, a small video, or you'll see a preview of what's going on in her room. Frequently, you'll see some fantastic titties, and on occasion you get the full package, but this is rare. It's useful to ask questions about your desires, although you won't get very far until you spend a few credits.
Private Shows
The average private show rate across the site is $2.50/min, while the cheapest tgirls are asking for only $1.00/min to go one-on-one. Private shows are inclusive of the webcam-to-webcam feature whether you choose to employ it or not.
Candy Shows
Anyone can access a front row seat in these rooms and enjoy the tantric passions displayed. Tgirls in Candy Show mode set a tip goal that must be achieved before the show starts. Once this is attained, they launch the show. However, while you're waiting for the show to start, they often give you a warm up to get you interested.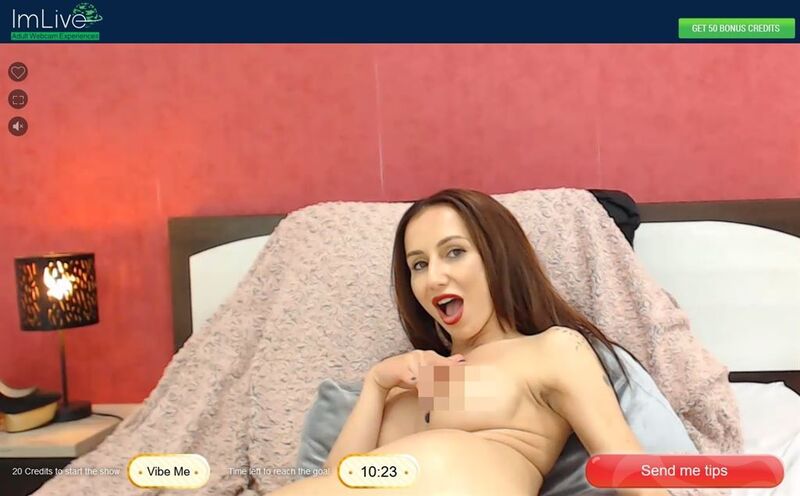 Pornstar Shows
Periodically, ImLive invites celebrity pornstars to perform live on it webcam platform.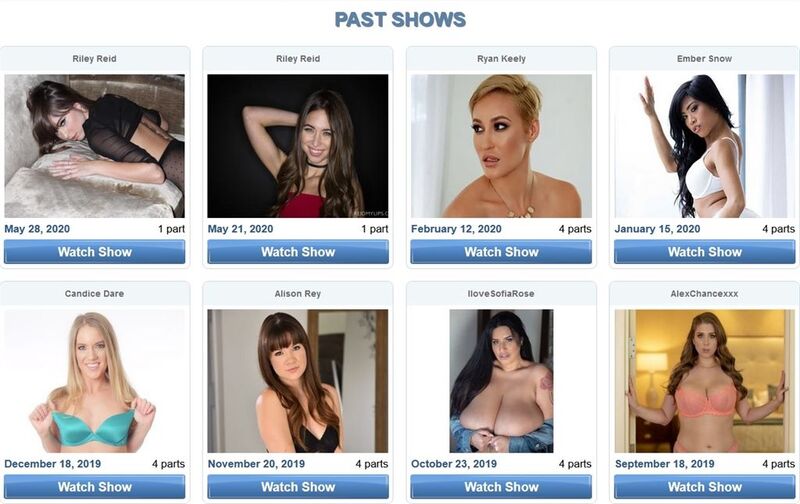 These shows are exclusive to ImLive members only, so you better signup and book a seat. Don't worry if you miss an epic clip, as this adult cam site stores a library of previous performances. And, the one you missed will most definitely be added to the list. Access to all these hot flicks are available when you qualify for higher membership by spending tokens. Keep note, that some of these shows are protected by copyright and are not available worldwide.
Payment Options
ImLive enables a multitude of secure payment methods, so you'll have no difficulty in getting your credits to start fooling around and relish the frisky felines waiting for you. It's a secure webcam site, so purchase your tokens at your leisure.

Tip: Bonus tokens are always available on your first purchase
As a welcome gift to new members, the first time you purchase Tokens at ImLive you receive a gift of free tokens. Presently, as soon as you register your credit card you receive a bona fide offer of 50 FREE credits. However, this offer frequently changes, which is at their discretion.
The site accepts:
Visa
Mastercard
Maestro
Discover
JCB
Diners Club
Switch
PumaPay
Membership Benefits
Immediately after you sign up you'll automatically have access to free chat, but no membership privileges are available until you purchase some credits. So, spend some green to take advantage of the exotic privileges and gain experience with luscious T-girls to be automatically elevated to the status of Bronze Membership. As long as you enjoy the site and spend some credits, your status improves.
Bronze Members
This rank of membership qualifies you to a nice selection of kinky perks.
Private chats discount of 0.60 credits / min and 1st 20 seconds free
Pornstar shows are free
All Hosts private photo galleries are now open
Complete access to monthly contest and intro videos
Reduction of 20% off previous live shows
Silver Members
When you're knighted to silver, your privileges make it easier to arouse those demonic divas.
Every purchase entitles you to up to 10 bonuses or treats
Private chats discount of 0.70 credits / min
Pornstar shows are free
Reduction of 25% off previous live shows
Gold Members
Be crowned as a king and be entertained by your harem.
Every purchase entitles you to up to 20 bonuses or treats
Private chats discount of 0.70 credits / min
Pornstar shows are free
Reduction of 30% off previous live shows
VIP Members
You've attained the supreme title of Vivacious Impish Provocateur and achieved the highest ranking.
Every purchase entitles you to up to 25 bonuses or treats
Private chats discount of 0.90 credits / min
Pornstar shows are FREE
Reduction of 35% off previous live shows
Full entry to private group chat rooms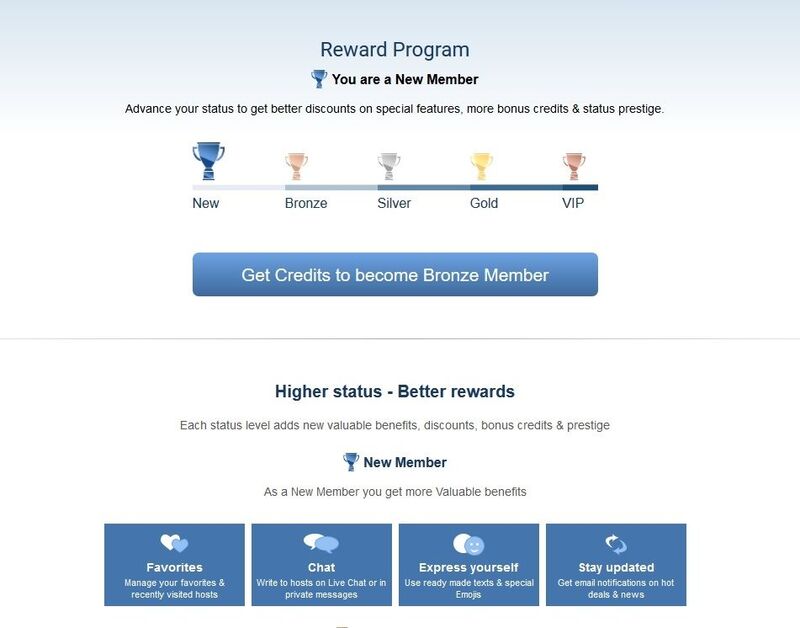 Mobile Experience of ImLive
It's fair to say that ImLive's cam rooms look a lot better when accessing the site from a mobile device, as opposed to over a computer or television screen. This has to do with not all the site's models broadcasting in HD. But this distinction becomes negligible when viewing the cam rooms from your phone.
While video chatting over your phone, you can text chat while watching the cam room. The best position to keep your phone in is the portrait position. The text chat box remains transparent, so the conversation doesn't obscure the video all that much.
Unfortunately, ImLive does not support cam2cam on mobile devices.
Video Quality
As you see below, the video quality isn't bad, but this is not across the board. There is no way to specify or filter by streaming quality, and you can't identify the speed the cams are configured. Also you'll find that many of the webcam rooms aren't displayed in HD, which diminishes the lustful encounter. This does dishearten me, but when I consider the scope and calibre of these salacious models, and the class acts they perform, I find I can't leave.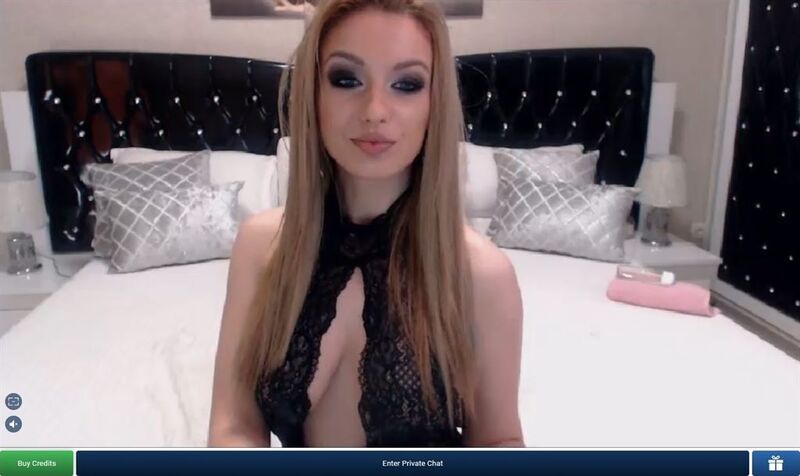 The Pros & Cons
Pros
✔ Fulfill Your Fantasy
✔ Guest Pornstars perform special shows
✔ Discount Club savings
✔ Host Group Cams
✔ Superb Membership deal that improves as you gain experience points
✔ Candy Show (cheap alternative to the Private Show for fun)
✔ Great Navigation and cross filtering features
✔ Good Customer support
✔ International 20 + languages
✔ Effective and streamlined mobile service
✔ Secure payment transfer & billing details storage
Cons
✖ In Free Chat Rooms girls are covered up
✖ Poor HD streaming and standardisation
✖ Upgrading Membership takes time and dedication
✖ Some prerecorded shows are restricted by copyright to different locations
✖ Initially a bit overwhelming to navigate, but you'll soon overcome that
Before You Go
You can see ImLive really packs a punch full of gorgeous shemales. What's more, with all their group shows and extra features, it's difficult to turn off from the momentous performances as these girls fulfill our fantasies very effectively. Also, I find the member status enticing and being a Bronze is sufficient, but I'd also like the option to upgrade my membership at a premium price to enhance my status, rather than waiting for experience points to upgrade me. You won't be disappointed, but take your time getting to know the place. The navigation is a bit tricky at first, but after a day or so you'll get accustomed to it.