Top Shemale Cam Sites That Accept PayPal
Published
October 23, 2019
PayPal and live sex cams - a match made in a horny heaven. When it comes to enjoying XXX video chat - privacy and discretion are up there on the list of must-haves, along with HD streaming and cheap 1-on-1 chat rates with sexy trans models. And what better way to make sure your details are secure and hidden than by paying via PayPal. Read on to discover which tranny sex chat sites take PayPal, why they're worth a visit, how to score some great deals, and where to find the hidden extras.
---
MyTrannyCams

If you're the type of guy that only wants the best of the best and nothing less - then you'll be thrilled to know that MyTrannyCams is not only (in my humble opinion) probably the best shemale private cam site out there, but it's also PayPal friendly. These t-girls are on another level, they're drop-dead gorgeous, sweet and spicy at the same time, and know that HD streaming is a must - not a lust.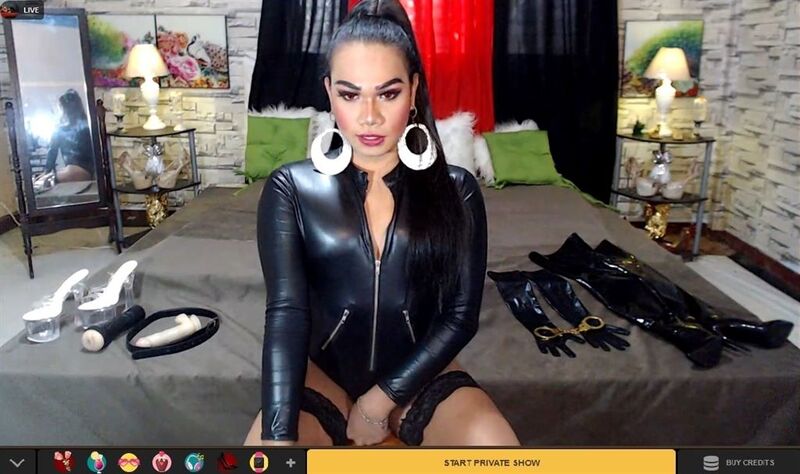 Paying for the pleasure of a princess with a prick at MyTrannyCams may at first glance look high, but check out my Insider Tip and Score More secrets and you'll soon be the king of a shemale sugar babe for pennies in the pocket. On average, a 1on1 session (without cam2cam and audio) stands at around $2.40/minute though there are plenty of rooms happy to invite you in for some private fun starting at $1.00/minute. If you want to have a cam-to-cam show then you've gotta add on an additional $1.00/min on top of the standard chat charges (and 2-way audio is another $1.00/min extra).
Insider Tip: Before you buy a credit bundle make sure you Spin The Wheel. You can do this before every purchase (well once every 16 hours) and win extra credits in your package - even doubling the amount you'll get for the price.
Score More: If a model is bored and wants a new playmate, she may just hold a time-limited Sale. Sometimes some of the most expensive rooms cut their rates to the minimum $1.00/min so it's always worth checking the Sale selection out.
To pay with PayPal simply select Get Credits on the top right of the homepage and in the pop-up payment box click on PayPal. This brings up a selection of credit bundles to choose from or you can customize your amount according to how much you'd like to spend. Then select Buy Credits and complete the PayPal payment process.
---
Shemale

The only thing that's cheap about the tgirls on Shemale is their price/min of uber-sexy private chat time. Compared to other PayPal tranny cams - Shemale doesn't have a huge selection of cam models, but what they do have are some deviant divas that are guaranteed to give you a good time at some of the lowest X-rated private chat prices I've come across. If it's hardcore hotties you're after and you're prepared to compromise on quantity and maybe streaming quality - then these babes won't disappoint.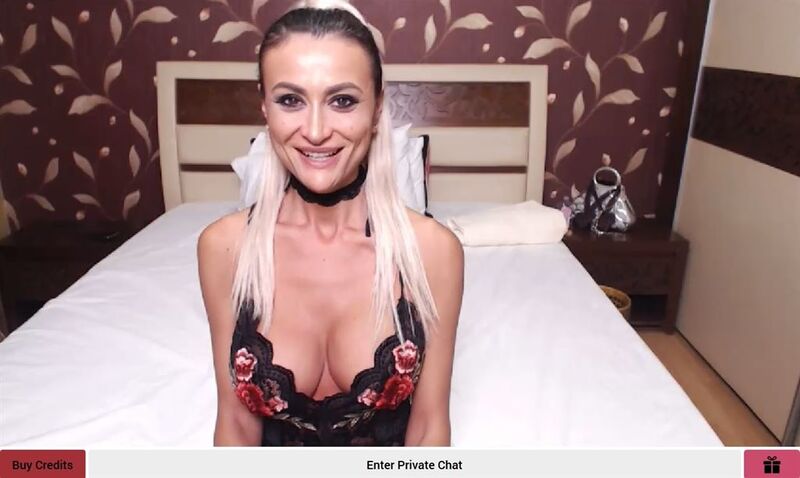 Not only are the video chat rates super affordable but the site does what I wish all sites do - keeps the pricing system simple. One credit = one dollar. Prices for a minute of one-one-one live sex fun start from just under $2.00/min. On average most of the girls charge between $2-3/min - and this includes cam2cam and audio if you want (the girl must have it enabled).
Insider Tip: Be nice to the models, it pays... literally. Models sometimes give you a discount code that can save you up to $0.40/min on your private chat rate with them. And, during your sexy live chat with them, if you get them cumming over to your side - they may even give you the discount code during your session which is then applied retroactively to the start of that session.
Score More: So I told you a moment ago about the chiquitas that charge less than $2.00/min. Just go to the top nav bar on the homepage and select New Models. The babes with the boners that haven't yet accumulated 90 minutes of private porn chat with members can only charge $0.98/min - a real shemale steal.
When it comes to paying via PayPal, you have to go to the credit box on the top left of the screen - select it and then select Change Biller. This brings up the PayPal option. And guess what folks, on your first purchase with PayPal, the site will comp you 10 bonus credits.
---
LiveJasmin

When it comes to jumping onboard a trans train live chat porn site, your journey on LiveJasmin is like sitting in the first class carriage of the Orient Express. The girls are unbelievably beautiful, the site is easy to navigate, you get that rare feature for a live cam PayPal site - a strong and intuitive search engine - and my fave feature - a fetish and kinks section that'll blow your whistle.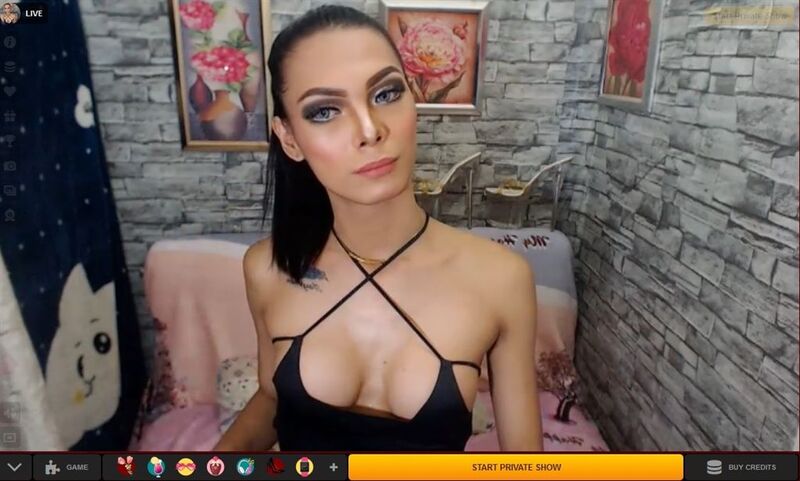 When it comes to banging down the bucks, some one on one time with a sexy shemale seductress will set you back around $2.50/min - though you can find some bargain babes at just $1.00/min (if you want cam2cam tranny chat and audio that's going to cost an extra $1-2/min on top of their listed rated).
Insider Tip: LiveJasmin's shemale category isn't featured in the top nav like most premium sites. Instead, on the homepage, select Girls on the top right of the screen, then on the drop-down nav menu select Transgirl. To narrow down your search to the looks, price and kink (they call it 'willingness') - select the menu icon which is on the right, adjacent to the search (magnifying glass) on the top right of the screen. This way - you get to spend time only with those ladies that are going to lift your load, so to speak.
Score More: Keep checking in to find out the latest LiveJasmin promotional offers. These change all the time, and often you can find your fave shemale is slashing her rates for a limited time if she's decided to go On Sale. If your babe is hosting a paid-for VIP Show, you'll see some fierce 5-10 minute trans sex shows for real cheap. Trust Tom on this - you won't want to miss them.
The site has the usual breakdown of Asian, Latina, Ebony and White. Both the Latina and Asian categories feature around 400-500 models together, with around 170 chicks-with-dicks categorizing themselves as white and just a handful identifying as ebony. While there are just under 1,000 trannies registered as LiveJasmin models, you'll find around 50-100 live at any one time.
To pay with PayPal, simply go to Get Credits on the top right of the homepage. A box showing the different credit bundles available then appears. At the bottom of the box select the PayPal sticker and you're ready to start collecting those credits via PayPal.
---
XLoveTrans

XLoveTrans is a premium shemale PayPal video chat site that features a limited, but extremely naughty bunch of nympho trannies. The majority of the trans divas on this site are Asian and European white. If you're into exploring extreme fetish shows, enjoy cheap chat rates, and aren't too concerned about video broadcast quality (HD has yet to become predominant on this site) - then XLoveTrans may well be your shemale sex cam site of choice.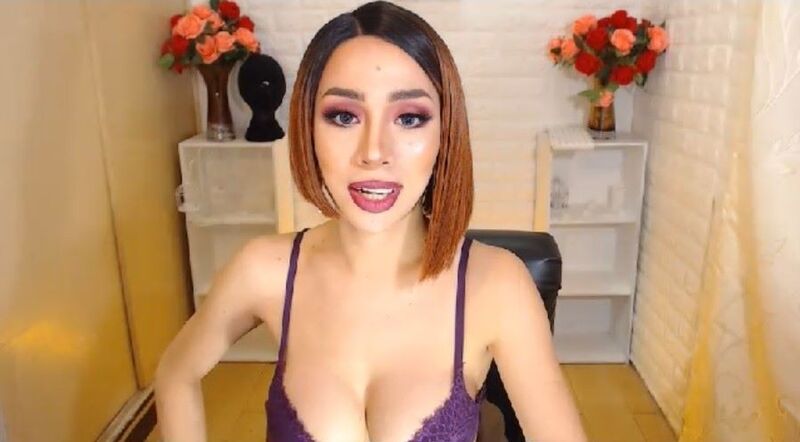 XLoveTrans is one of just a handful of PayPal live sex video chat platforms that keeps the pricing system simple and to the point. Instead of buying tokens or credits, chat/min rates are based on either dollars or euros, depending on your location. The girls set their own rates and keep them low (thank you girls). On average you're looking at around $2.20/min - but in peak hours you can find some new models that are starting out with rock bottom rates of just a $1/min.
Insider Tip: Before you take the lucky lass private, try checking out her X-rated videos for free. Some of the live porn performers (especially the more popular ones) post hardcore movies on their profile pages. These are free to watch and give a great indication of what she'll get up to in private.
Score More: If you're into trans-on-trans or even guy-on-trans, then look no further. While the selection of sex cam performers isn't huge - they have a much larger percentage of couples performing than most sites, and the price of two-for-one isn't any more expensive than the cost for a solo trans.
I would say this premium tranny live sex site would appeal more to those of you that aren't taking virgin steps into the shemale sex universe. If you're a newbie and want to be guided through this new cosmos by a seasoned pro - then you'll definitely find your trans tour guide here.
So now it's time to stock up on credits and enjoy the XLoveTrans fun. Just go to Add Credits on the top right of the homepage. Three options of payment come up, simply select the middle box - PayPal - choose the credit package you're interested in and get ready to rumble with some gorgeous transgenders.
---
Flirt4Free

What sets Flirt4Free apart from many other of the tgirl sex cam2cam chat platforms, is that every single one of the gender-bending babes is vetted before they're allowed to tip out their tits. The site carefully curates its selection of cam hosts and it shows. Prices aren't the cheapest - but in a second - I'll tell you how to score some secret deals that'll make your flirting amazingly affordable.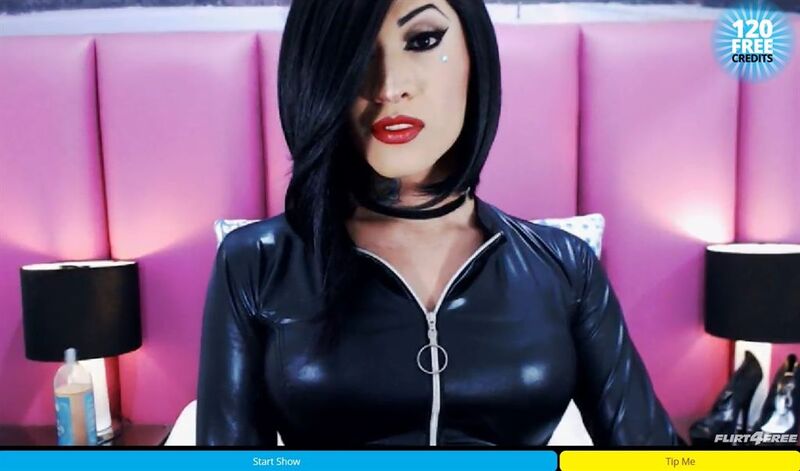 Depending on what time you go online,there may not be a huge selection of m2f models waiting to get on their freak on - so if you're looking to be spoiled for choice, this may not be the best PayPal trans sex chat site for you. On average you're looking at laying out around $4.50/min for some one-on-one time with your chosen lady of the day - but with just a few seconds of searching you'll quickly come across babes that are asking just $1.00/min to entertain you.
Insider Tip: Before you buy credits to spend on the site, go to the homepage Live Cams option and then select the View Promo button. The site updates promos regularly, often offering codes for extra discounts or free credits with any credit bundle purchase. The current promotions can also be found from a link at the bottom of the homepage.
Score More: Upgrading to a VIP membership level gets you a recurring 150 credits added to your account each month (one credit is worth around $0.10). VIP membership sets you back $39.95/month and you get free access to a whole bunch of extras, like: access to hardcore photos and videos, free 1-hour long feature shows, send/receive pictures from models, unlimited access to your recorded shows, turn off free users in chat rooms, and much more.
While Flirt4Free doesn't have the largest community of trans live sex video chat hosts, the ones that you will find there offer more than just boobs and balls. As the site name suggests, they like to flirt and this they do for free (but not much will happen without paying upfront).
Once you're ready to flirt with the femme fatales, choose the Credits box on the top right of the homepage. A blue box then appears showing the different credit bundles. At the bottom of the box, select Change Payment Method, then select the PayPal option and you'll be on your way to flirting (not quite for free but near enough).
---
Conclusion
My top picks aren't only live porn sites that solely ride the trans train - while there are several really good shemale sex chat sites - some of the larger platforms also include transgender cam categories featuring hundreds of trans models of all types. So open your minds, close your wallets and find out which PayPal accepting adult chat site is worth buying a ticket or two to ride on.
As far as I'm concerned, if you're looking for high-quality male to female models, low-cost chat rates, the secure and discreet payment option of PayPal and some sexy shemales that love to play porn princess and kinky king - then first stop on the trans-express should be MyTrannyCams.com. Saying that - just remember the ride is just as important as the destination - after all - this is one journey that demands you take the long and winding scenic route.