ImLive Fetish Review - Kinky Cam Models For Cheap
Last updated
February 05, 2021
Premium
Clothed Free Chat
First Purchase Bonus
Pros
Cheap private chats
Free C2C in privates
Discount Clubs
Live chat support
Cons
Tame free chat
Limited HD rooms
Few payment types
ImLive is known as one of the best live cam show sites online. Despite lacking in the video quality department, the site is top notch, with free adult chats, a designated fetish category, and enough features to keep you occupied for hours. There are models aplenty on this fetish filled site, from the lighter side of kink, all the way to hardcore fetish fests, just pick your delicious poison.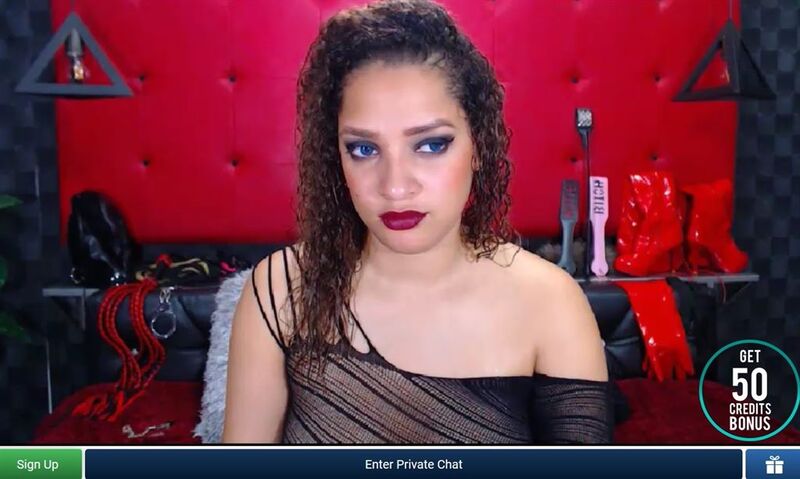 It's clear to see why ImLive has been a leading figure in the live porn world. The caliber of the hosts is a great attraction, but the streaming quality, variety of chat options and features make it a fun site to hang out in, not just for the stunning fetish goddesses. Though, it's hard to ignore what a great variety of ladies occupy the site, and for those of you seeking fetish - This is the site to come to.
To find the fetish girl of your dreams, ImLive makes things very easy. On the primary landing page, you will see the "Filter" button. Once you click it, different hosts in their categories will appear, with a specific category of "Fetish". In it, you can choose your personal kink - Outfits, Foot Fetish, Bondage, and much more.
Once you find the models in your selected category, you will see a static profile pic, but sometimes "gallery" style, with pics that change up. The host's reviews (Star system) will be shown, along with pictures in her snapshot gallery, awards, and a discount club if she has one. An added extra is a sentence the model wrote or quoted, describing herself, which is both entertaining and gives you a fun look into her style.
The Fetish Cam Models
ImLive is very much a fetish inclined site, with a large amount of the free hosts hailing from the fetish & BDSM category. These ladies vary in every possible way - Body type, hair color, kink, age, which you can read about on their profiles. For the hosts that are not available for the free chat, you will be able to hover over their profile picture and get a sneak peek to what they are offering.
As fetish is a very wide category and can include anything from costumes of Anime characters to hard core submission, filter the "Fetish & BDSM" main category to the more specific fetish you are looking for. There are many sub-categories, but be aware that many of the ladies tag themselves in multiples, so you could reach many of the same hosts. This could be good news - They are willing to perform an array of fetish fun acts for you, and you just need to make sure they know which one in particular you would prefer.
Don't be surprised at the major differences between rooms, some girls will go all the way in the free chats, while others keep it very much buttoned up until you take them to private. The profiles are surprisingly long and complex, the hosts want to let you know who they are, their stats, fetishes, their expertise, and of course physical information.
ImLive Feature Highlights
Free Multi-Viewer - Get ready for some kinky multi layered fun with six stunning hosts participating at the same time. Note that you can't communicate with the performers, only watch. This is a unique tool to scan through a live video peek into 6 rooms at the same time.
Full Sex Mode Multi-Viewer - As you can imagine, this is the adult rated version of the above chat - So gird your loins. Six hosts performing privately, and you get to be a fly on the wall for this awesome sex show. This is a great way to get a peek into private shows before jumping in as a voyeur.
Fulfill your fantasy - On the Member's Page, you can add a fetish fantasy to your list, which the hosts can see, and if one would like to make that wish come true - she'll contact you, and two of you can begin to discuss your fetish fantasy.

Tom's tip this time is on our trusty "Member Area" page. Notice that at the top of the page there are several tabs, which are accessible and easy - Account preferences, Emails, Billing, Favorites, and more. This is your very own page that has all your info, your purchased content, and more. Incredibly useful.
Other great features include:
"New" sign on model's profile - This usually means her credit charge per minute will be lower than the veteran hosts
My Card - Your personal, and intimate information
Party - Once a month (sometimes twice), ImLive hosts themed parties to keep things fresh and exciting
Monthly video contents - Every month the Hosts compete for an amazing cash prize in a themed video contest
Top Live hosts - These are the award winning top hosts that are live at the very moment you are on the site
Special hosts - A celebrity pornstar that caters to the fetish category and will be putting on a special show
Sex Toy - Each model will have/not have an icon that looks like a pickle but is actually a sex toy, which you would be able to control in her room by tipping her
Pornstar Shows - Watch the world's leading porn stars in exclusive live shows every month
Getting Started
Even before you register, you can still enter the free rooms which are marked in green in the Live Cams area. However, there's a time limit, which can be lifted as soon as you register. Just put in your Email, username and password and become a member of the ImLive community.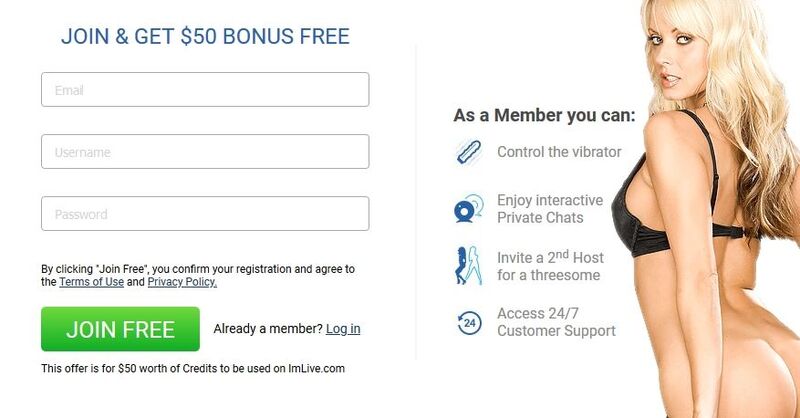 Chat option & Prices
ImLive offers a few chat options that are hard to find anywhere else. The option of talking to multiple hosts at once is a novel and exciting idea, with the added option to take the multi faceted conversation to private. Though this is a premium site, there is plenty of nudity and X-Rated action happening in the free rooms, while other hosts opt for a more demure approach.
Free Chat
Though ImLive is a popular premium site, there are - In most categories - free chat rooms available for your titillation. You can remain as long as you wish in the free rooms, and chat with the host. In the chat box you will also see suggestions for similar hosts and an option to gift the lucky lady, at your discretion. On her profile you may be able to see pictures for free, but most explicit pics and videos are for paying members only.
Private Show
The average private show rate across the site is $2.25/min, while the most low-cost chat girls are asking for only $1.00/min to go one-on-one. Cam2cam chats are no extra cost. Some hosts have another option of saving, for example, 20% of the cost - but only if you enter a chat that is a certain amount of minutes. This means that even if you leave early, you will not be refunded.
Candy Show
The girls in the Candy Shows are waiting for members to step up and give enough combined credits so the Candy Show can start. At the top of the host's page when entering the Candy Show you will see the proposal - Such as a 20 minute show and what acts she'd like to exhibit. At the bottom of picture box you will see the timer, to see how much time is left for the show to start. Don't worry, if not enough users contribute, the goal won't be reached and you will be refunded your credits.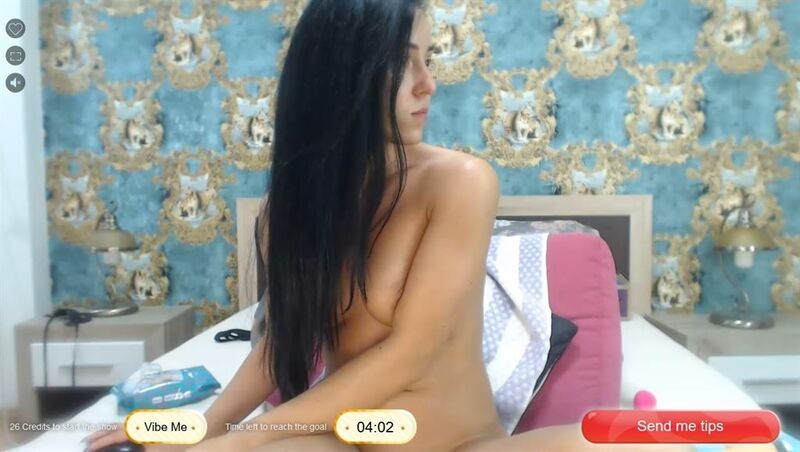 Payment Options
ImLive offers multiple options when it comes to payment, and even accepts special forms of payment from European countries. Another perk for paying on ImLive is the what you pay for is exactly what you get. 25 credits costs $25. No need to calculate rations and confuse the amounts, it's all made easy and simple on ImLive.
The site accepts:
Wire Transfer/Check
Pumapay (Cryptocurrency - By using this method you will receive 15% more credits)
From Europe: ideal, Sofort, Paysafe and Direct Pay EU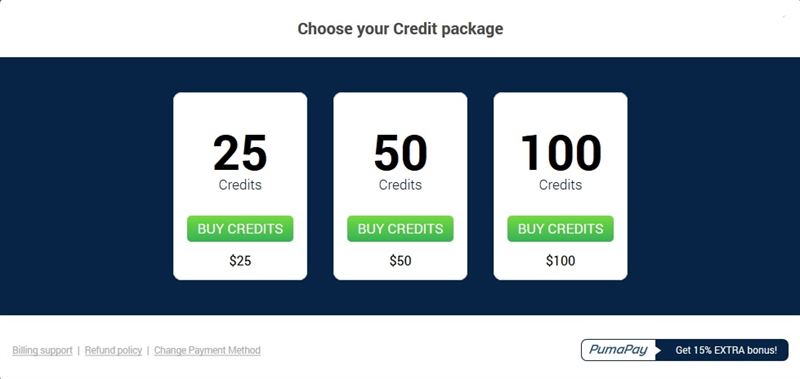 Membership Benefits
On many sites, membership does not mean real rewards, but on ImLive the different membership levels can make a difference. However, it might take a while to reach them, and the coveted VIP level.
Bronze Member Perks: First 20 seconds free on all private chats, full access to hosts private photo galleries, free access to intro videos & monthly contest videos, discount of 0.60 credits/min on private chats, and free access to pornstar shows.
Silver Member Perks: Up to 10 bonus credits on every purchase, up to 10 treats on every purchase, discount of 0.70 credits/min on private chats, free access to pornstar shows, and a 25% reduction on past live shows.
Gold Member Perks: Up to 20 bonus credits on every purchase, up to 20 treats on every purchase, discount of 0.70 credits/min on private chats, free access to pornstar shows, and a 30% reduction on past live shows.
VIP Member Benefits: Up to 25 bonus credits on every purchase, up to 25 treats on every purchase, 0.90 credits/min discount on private chats, access to fully occupied group chat rooms, free access to pornstar shows and a 35% reduction on past live shows.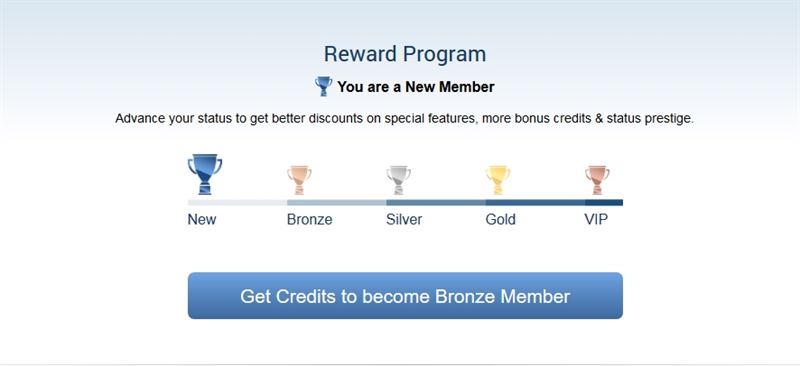 An important extra cost cutting way to note: Top hosts will have Discount Clubs for members to join and get special treatment. Each hosts offers her own deals, per a month/two months or more, and here are the great offerings for the discount club:
Get ALL your Discount Club membership fee back for video chats
Get a 0.60 Credits/min. discount on my private video chats
Get a 20% discount per video on ALL my 'Past Live Shows' and videos you recorded
Save even more on my 30-minute chat (30% discount instead of 20% discount) & on my 60-minute chat (40% discount instead of 30% discount)
Watch all of My Host Videos, which regular members pay for, for free
On The Go
The mobile version of the site is excellent, and in some ways even better than the desktop version. While the regular site has HD and quality issues, this is not felt on the mobile version, and in general things to go much smoother as well. You can chat by messaging - which is transparent on top of the video. And if you want to cam2cam from your phone, it's available on mobile devices too.
Video Quality
This section is probably the only downside to the entire site - The quality can vary from excellent HD to middling SD, and there is no way to know what the room you enter will be like. Though at times a host can be so engaging that the quality doesn't seem to matter, it makes a substantial difference if the video stops, gets stuck, the audio lags, and more.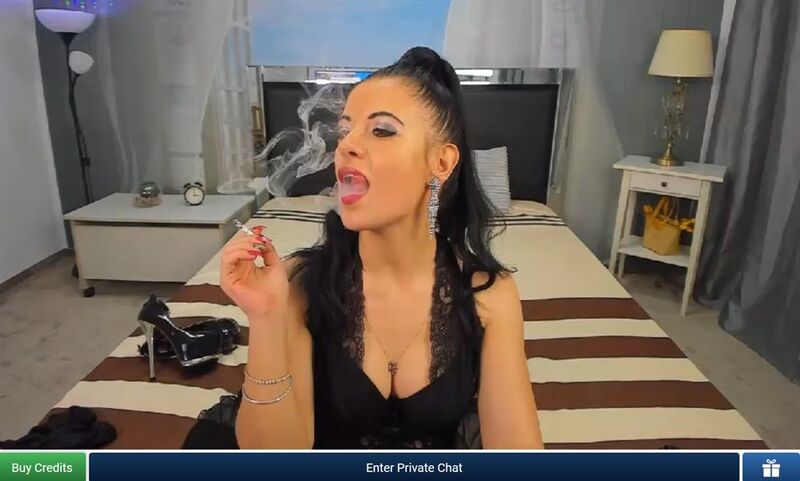 The Pros & Cons
Pros
✔ An excellent search engine
✔ Cam 2 Cam on mobile devices
✔ Great variety of hosts
✔ 24/7 Customer Support
✔ Many payment options
✔ Models can offer discount codes
✔ A rewarding membership program
✔ Host's Discount Clubs
✔ Personal information all stored in one location
✔ Pornstar shows
✔ Interactive sex toys
Cons
✖ Standard quality streams in many rooms
✖ Takes time to get a higher membership level
✖ Can be overwhelming to navigate
✖ No X-rated free chat rooms
Before You Go
It's hard to find fault in ImLive, as it caters to all spectrum of users, some of which want to climb up to VIP and have cash to burn, and some that are only basic members and prefer to stay within the free chat realm and hope to get to see a great show. The site is incredibly user friendly and easy to navigate, just be careful that all the special features, events and games don't make your head spin. If you are looking for a site that will indulge that fetish itch, look no further, as the amount of fetishes and the presence of an actual category dedicated to it makes it clear that this site is it.