Chaturbate Review - Free, Fun X-rated Filth
Last updated
January 13, 2021
Pros
HD+ and 4K video
Tips fuel action
Mostly amateurs
Big variety
Cons
No categories list
C2C setup difficult
When it comes to live sex cam shows, there's no where quite like Chaturbate. This site is the broadcasting behemoth of all things extreme, explicit and extravagant. Put it this way - if people are doing it - they're doing it on Chaturbate. Forget paying for a titty flash or going private to get a dildo dance, at Chaturbate it's all going down right now - and for free. With so much action going on you'd wonder why people would ever go elsewhere.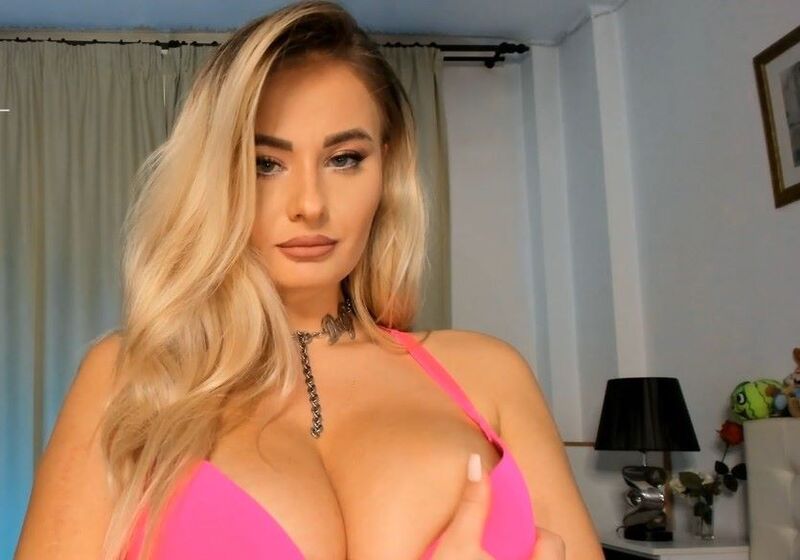 When it comes to deciding what to look at on Chaturbate, you've got over 4,000 plus rooms broadcasting 24/7. Fortunately though, things can quickly be narrowed down depending on what it is you're up for. Girls / guys / trans / girls with guys / girls with girls / trannies and dudes / trans with girl - the list is endless. And we're not even talking about the straight/bi/gay preferences. Basically every gender and sexual fluidity is covered.
The minute Chaturbate comes up on your screen there's no hiding the fact that you're in an XXX live cam site. Static snapshots taken moments before from live feeds appear, with many giving a glimpse of the hardcore action taking place if you decide to click on the photo and go through into the public chat room.
Chaturbate is a freemium site, which means not only is there full nudity and sex games taking place in open cam rooms, but also you'll see adverts popping up here and there. But don't worry - they're not too annoying. They stick to the right hand side of the screen or at the bottom and won't interrupt your viewing pleasure of the pussies and perverts that you're there to see.
Cam Models
Most online webcam performers are single girls waiting for a masturbation mate, but there are generally hundreds of guy, shemales and couples/groups also looking for a partner to play some dirty games with.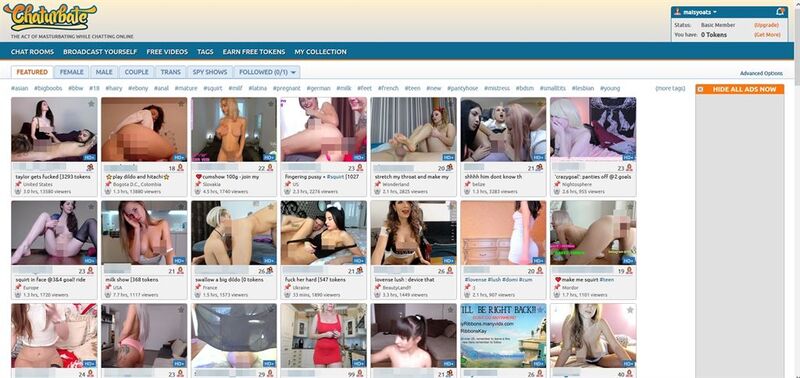 On each photo there are a few basic details listed so you can see at a glance what's going on in each room. On the preview photo itself there may be a small blue HD icon indicating the room is streaming in at least 720p HD, and if there's a '+' sign there - then you're looking at the crystal-clear joy of HD+ (1080p and above). Under the photo, the models' age in indicated, as well as where they're located (though if you're expecting an exact location - you'll be disappointed), and the most important info - how long they've been online and how many people are watching them.
The wisdom of the crowds my friends... Quite simply, the more viewers eyeballing the action, the better it tends to be - so look out for those large numbers - that means something good is usually taking place.
Girls
The girls at Chaturbate really do cover it all. Some are amateur horny housewives looking to spend some sexy time while their other half is out of the house. Others are sex-crazed students partying in their dorm-room. Often you'll find several of them together trying to make their own live version of 'Girls Gone Wild'. And you get to be a member of the studio audience for absolutely nothing. There are, of course, hundreds of pro and semi-pro adult cam models that are waiting to get really down and dirty in a kinky private chat session, and every now and then you'll stumble upon a verified porn mega-star who's greeting her fans in the only way she knows how - naked and naughty.
Take note: Many of the babes (and guys) are on Chaturbate 'cause they're kinky sexhibitionists and are looking for eyeballs to watch them wank and squirt. So, if they ignore you and don't even allow any paid-for chat - don't take it personally - you're there for their kicks, not the other way around.
Guys
You'll generally find around 1,000 dudes pulling and playing with their pricks at Chaturbate. The majority of the men are gay or bi - but you'll also find a strong contingency of straight guys looking to experiment with a gay audience. Hey, whatever rocks your cock - no judgement here boys. To view the men with the most only, you simply select Male on the nav bar above the photos and a world of wanton wanks appears.
Couples
In the couples category you'll find not just couples, but threesomes, groups, even orgies that have cameras set up at every angle letting you take part in someone's private sex party. While theoretically the couple grouping should show only those live sex sessions featuring two or more - some of the rooms have established themselves as two-plus rooms, but maybe only one of them will be online - so be prepared for some disappointment as you scroll through the photos.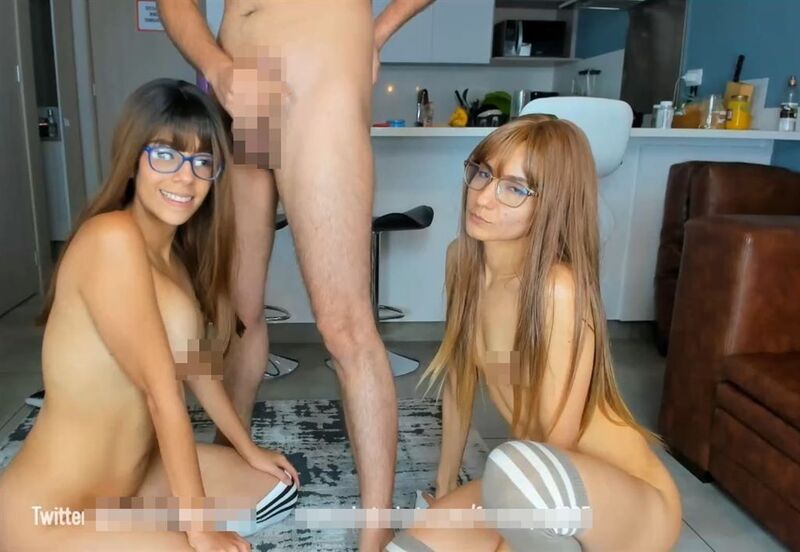 Chaturbate Feature Highlights
Chaturbate is all about live sex cams which means there are no bells and whistles to distract you from the job at hand (well in hand). The first thing to do once you go into a room is adjust the size of the video window to your liking.
On the right frame of the video there is a tiny arrow about halfway down, by selecting this and pulling in or out you can resize the video screen to your preferred view. If you're all in and just wanna see her up close and personal, then by hovering over the image a small screen icon will appear on the bottom left of her window. Click/tap on this and you'll enter full screen view.
When it comes time to using Chaturbate to search for a particular kink, fetish, or if you're in a mood for a particular look or ethnicity - this is where things get less user-friendly.
A word of warning: As most of the performers are trying to get as many pervs as possible to peek at their squirting and squelching, they'll mark themselves with search tags that aren't relevant to them in the hopes they'll come up in more searches. On the top of the photos you'll see all the most popular search tags. If the one you're after isn't there simply select (more tags) on the right and hundreds of additional hashtag groups will appear. Each group features the number of viewers in that category, how many rooms are currently online, along with photos of the most popular online cam babes.
Getting Started
Signing-up to Chaturbate is free, easy and takes just a few seconds. All you need is a username and password (of your choosing). You don't even have to give them an email if you're not interested in receiving updates or other site related info. You just put in your age, mark your gender (male / female / trans or a couple) and you're set. No credit card or financial info required.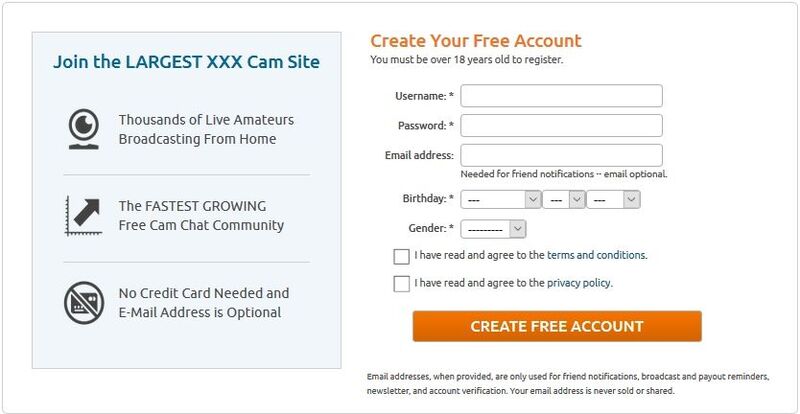 Now here comes a big but (and not the juicy type of butt either). If you're looking for some cam2cam fun - you'll have to register as a 'broadcaster' and that's just the start of it. (I'll explain more in the conclusion of this Chaturbate round-up).
Chat Options & Prices
Basically, at Chaturbate there are three live sex show options - the first is the ubiquitous free open chat room, the second is the paid-for private chat option, and the third is when you spy on someone else's private show.
Free Chat
This is without a doubt the most popular perv peep. With everything extreme taking place in public - many don't find the need to go private. In their bio, some cam hosts have a tip menu showing the rates of how much you have to give to get them to perform specific acts. My advice - give them tips to show how much you're enjoying their performance - after all, they deserve it. But, when it comes time to getting down and dirty to your demands - take them private.
Private Show
If you want ya' fave sexhibitionist to focus solely on you - you'll have no choice but to pull down the virtual curtain and pay them for the pleasure. Just be aware though that not all cam sex hosts will go private - many prefer to stay in the open rooms and get tips from the multitudes.
On average though if they do host 1on1 sextaculars, prices tend to hit the $2.30/min mark. Saying that, there are many rooms that kick off exclusive kink sessions at just $0.60/min.
Spy Show
Curiosity got the better of you? So you've found the perfect princess - she's the one and only for you but she's in a Private Show. If you wanna know what she gets up to behind closed doors then many let you spy on a Private Show they're hosting. You can't interact with them, but you get to be a silent voyeur on someone else's fantasy. Personally, I find this a waste of money. Most of the time, to spy on a show is the same price/min as taking the babe private, yourself.
Payment Options
To pay for private shows or tip the performer, you use Chaturbate tokens that have to be pre-purchased. The site offers a choice of packages, with bonus tokens added depending on the value of your chosen bundle.
While Chaturbate accepts all the usual payment methods (all of which are listed below), it's also one of just a handful of live video chat sex sites that accepts American Express (but only for those Amex holders based in the U.S.)
The site accepts:
Membership Benefits
Once you sign-up to Chaturbate you're automatically registered as a basic member - but for $19.95/month you can upgrade yourself to that of a Chaturbate Supporter.
Big tip coming guys... If you do this - you get a one time free bonus with of 200 FREE tokens (value: $20.99) with this upgrade. So there's one good reason, for at least one month, to become a Supporter. It's a tiny bit cheaper than buying those first 200 tokens!
The benefits of being a Supporter include:
A clean ad-free interface
Custom chat fonts and color options
Private messaging with cam hosts
Mobile Experience of Chaturbate
Chaturbate's mobile version is extremely user-friendly. The site loads intuitively on most mobile devices and smartphones. Once you're in a room you can enlarge the view simply by dragging the window towards the bottom of the screen. The only thing that this will obscure is previous messages and calls to action in the girl's message box. Even if you enlarge the video to the maximum, a small bar remains at the bottom of the feed for you to send messages. This is transparently overlaid on the image so you don't miss a moment of the action.
Video Quality
Video quality on Chaturbate is some of the best there is, in fact it has the best hi-def cams there actually is - and by that I mean those incredible 4K streaming rooms. Unfortunately there's no way to search only for the 4K heavenly abodes, it's just a matter of going into a room with the HD+ icon and checking it out.
If you're in a room that's HD enabled make sure the stream is coming in at the optimum resolution. To do this you just hover over the image and a small white HD box will appear on the bottom left of the image. Click/tap on this and make sure the highest resolution possible is selected. It can make a huge difference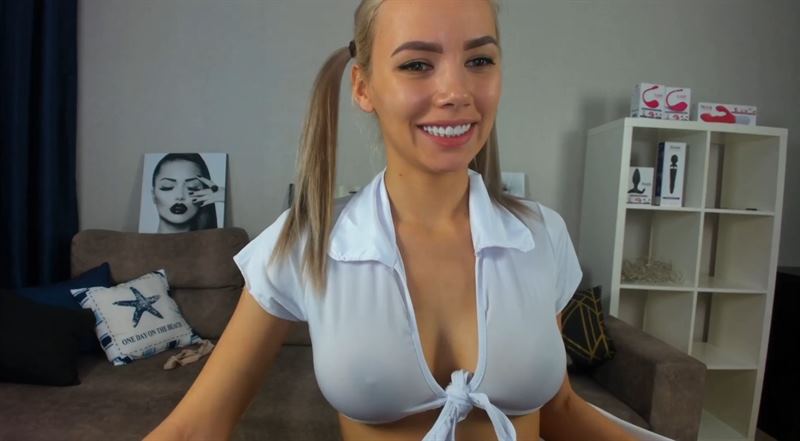 The Pros & Cons
Pros
✔ Free nudity and explicit action in the open chat rooms
✔ Over 4,000 rooms to choose from 24/7
✔ Extremely cheap live sex chat rates
✔ All appearances, ages, skills and fetishes available
Cons
✖ Difficult to set up a cam2cam session
✖ Weak search engine filter
✖ Ads on homepage for basic members
Before You Go
I haven't mentioned cam2cam in this review because at Chaturbate, to have a cam2cam sexperience you gotta first set yourself up as a Chaturbate broadcaster, then close yourself off to viewers, and then jump through a few hoops and ditches before you can enjoy a two-way masturbation moment with a cam cutie.
In all honesty - Chaturbate isn't the site I'd recommend for those of you that like to cam it up with your play pal. On the other hand, if you're a voyeur type, there's no where better. Most of the action is totally free. The choice of rooms is limitless. HD streaming is everywhere. It's one of only two live cam sites that streams in glorious 4K and if you do decide to go all out and invite a babe into a private show, cam chat rates are extremely cheap.
Happy hunting homies!