Top Sex Cam Sites That Take American Express
Published
November 27, 2019
If you're an American Express card holder and want to whip out the plastic to enjoy some adult cam fun you're not going to get very far. Currently, just three live sex webcam platforms are American Express friendly and for my international pals (i.e. those of you that aren't based in the US) - you're out of luck. The three sites only allow you to pay by American Express if you're in America. Anyhow, if you're a stars and stripes type, read on to find out which are the 3 that'll take your Amex details and hook you up with some 1on1 live porn cam performances.
I can't believe it!... Amex is coming under pressure from anti-porn groups and they have caved. No longer will American Express process online payments to innocent video chat platforms. Apparently, some folks have a problem with consenting adults enjoying themselves. I'll keep you updated when things change.
---
CamSoda

A word of warning before we take a quick odyssey into CamSoda - if you're not prepared to be bombarded with snapshots from live feeds showing some hardcore entertainment featuring naked nymphos and their friends having fun, then CamSoda may not be for you. This freemium live sex video chat site is a cam porn paradise. This means hundreds of free explicit chat rooms, free hardcore cam shows and some of the cheapest (and kinkiest) private, one-on-one, cam2cam sessions you'll have the privilege to be a part of.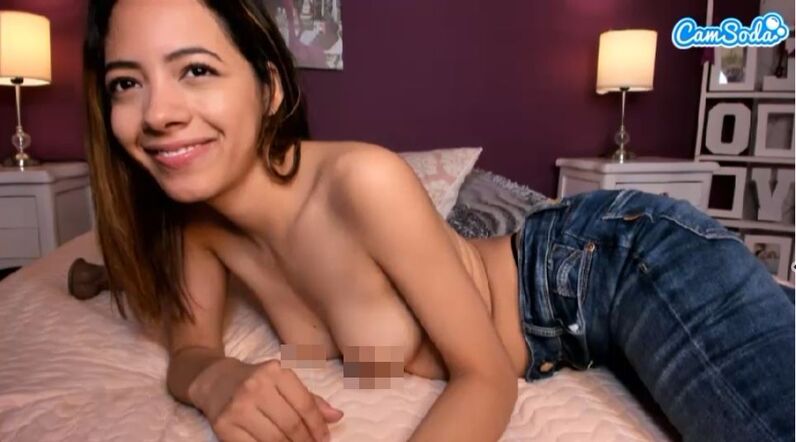 CamSoda is a community powered cam site meaning people like you and me are the sex stars. Some perform, some watch and some do both. So whether you're a voyeur or an exhibitionist (or may be both) it's all in your hands - literally. And, one of the many, many benefits of a community cam platform is that there's never any shortage of kinky cam rooms streaming from all corners of the globe.
The biggest problem you'll have on this porn party platform is finding the best girl / guy or tranny for your 1-on-1 private cam sex session out of the hundreds that are online 24/7. The site's search engine isn't the best so my advice, just look at all the deliciously deviant snapshots from live feeds and then click on in for a closer look. I wouldn't worry too much about them not being into your particular perv, most of them seem to be into pretty much every kink and fetish you can think of.
A little tip here dudes, on the bottom left of each room's window there's a little 'eye' icon with a number indicating how many people are watching the sex show taking place. Generally speaking, the more people tuned in, the hotter and hornier the show is.
CamSoda is one of my go-to sites if I'm on the go. It was one of the first to feature cam2cam chat on mobile devices and smartphones, and today is most definitely one of the top sites for mobile c2c chat. Yep, private porn on the go wherever you are.
Prices at CamSoda seem almost irrelevant with so much going down (and up) for free. To get a girl to perform a specific act - from anal to squirting, whipping to wanking you can either tip them with CamSoda tokens that you've bought on your American Express (I'll tell you how in a second), or invite them into a private 1on1 cam session. Most have a pre-set tip rate for acts and private chat sessions and these rates can vary wildly from girl to girl. On average they charge around $2.75/min for one on one cam sex chat but you can find some really rockin' hard raunchy rooms for as little as $0.55/min
To use your Amex to buy CamSoda tokens, click on the downward arrow by your username (this can be found on the very top right of the homepage) and select to buy tokens. In the pop-up box that appears, select Credit Card and choose your preferred token package option and click/tap on Purchase Tokens Now. The next steps are to simply fill in the card's details in the payment box.
---
Chaturbate

If you're more of a 'look and don't be seen' type of guy then get on over to Chaturbate now. Well - read this review and then get on over. Chaturbate has thousands of hot, horny and extremely explicit free cam rooms broadcasting day and night. With so much choice it can be overwhelming if you don't know how to get around. It's got everything and anything; girls / guys / trannies / couples / MILFS / students / porn stars etc., and they all love to perv it up. In a second I'll give you a few tips on how to filter out the flakes and hit the bullseye with the best. And why, if you're looking for a cam2cam partner, this may not be the place for you. But, if you're like me and wanna get your rocks off with a kink and a click - then welcome to your new favorite online party palace.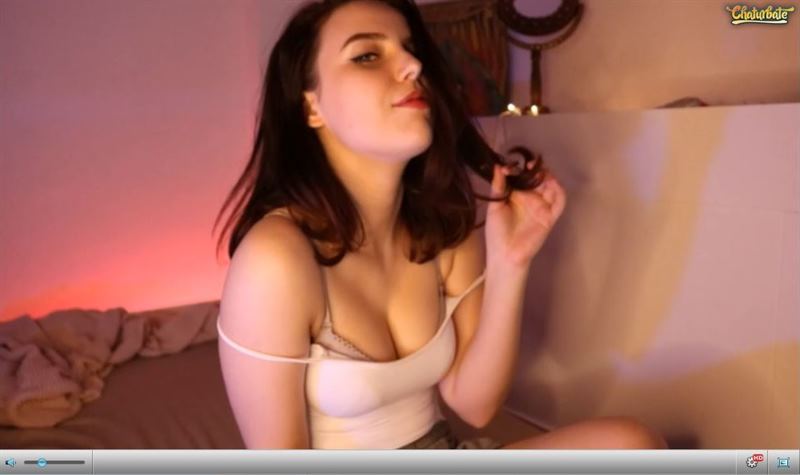 Chaturbate is the largest freemium sex cam site there is. That means whatever it is that tickles your pickle, it'll be here. Quite simply, it's an online international hook-up home of extreme exhibitionists looking for a viewing partner. That's good news for us. The majority of the porn pleasers will get naked and naughty the minute they turn their camera on. While they'll pleasure themselves in the open free chat rooms and proudly put it all on display, if you want them to do something specific - you're going to have to tip them some Chaturbate tokens upfront or take them into a private sex cam chat show. So, if you're lusting for some pussy fingering or in the mood for a bit of anal dildo action, you going to have to dole out the dosh.
As I promised I'll explain how to get to the best and weed out the wannabes. First of all, register - it's free, quick, easy and safe. The only info you need to give at this stage is a username of your choice and an email. Once you've registered you can refine your results so the top feeds in your busy Chaturbate homepage are rooms that are streaming in HD. Now you've got pages and pages of HD results. At the bottom of each sexy snapshot taken from a recent live feed is the length of time they've been online that day and how many people are watching them. Trust the crowd my friends. The more viewers they have normally the better they are. Obviously this doesn't hold for everyone - but it's a great way to filter through to the top cam performers.
Cam2cam sessions aren't the easiest to get to or set up at Chaturbate. You have to first register and establish yourself as a cam performer. You can then block your room from appearing on the site and only allow your chosen cam2cam partner access to your personal broadcast. You get the drift. Basically I don't recommend Chaturbate as a cam2cam site.
Though, if you want some one-on-one private time with a babe and watch her perform under your deviant directions, then you'll be looking at charging your Amex some $2.30/min. That's the average - and there are many rooms you can find (and in HD) that offer private cam sex shows at just $0.60/min.
To pay with Amex is simple and safe. On the top right of the homepage, you'll see a box with your username and the amount of tokens you have. Select Get More next to the token count. In the pop-up box decide which token package you want and then in Payment Options select American Express. Select Continue and then fill out your card details and you'll be ready to rock and roll.
---
MyFreeCams

MyFreeCams is on this list because it accepts American Express. As just one of three adult camsites that are Amex friendly it deserves inclusion but I'm going to be honest here and admit - the other two sites are better. MyFreeCams is for the large part worth visiting due to the free nature of a lot of the hardcore happenings you'll get to enjoy in the public chat rooms. But, when it comes to rolling out the dough, it's quite expensive. There are hundreds of X-rated video feeds online 24/7, there are some HD rooms and there are some extraordinarily gorgeous cam girls, but the problem is, they're hard to find.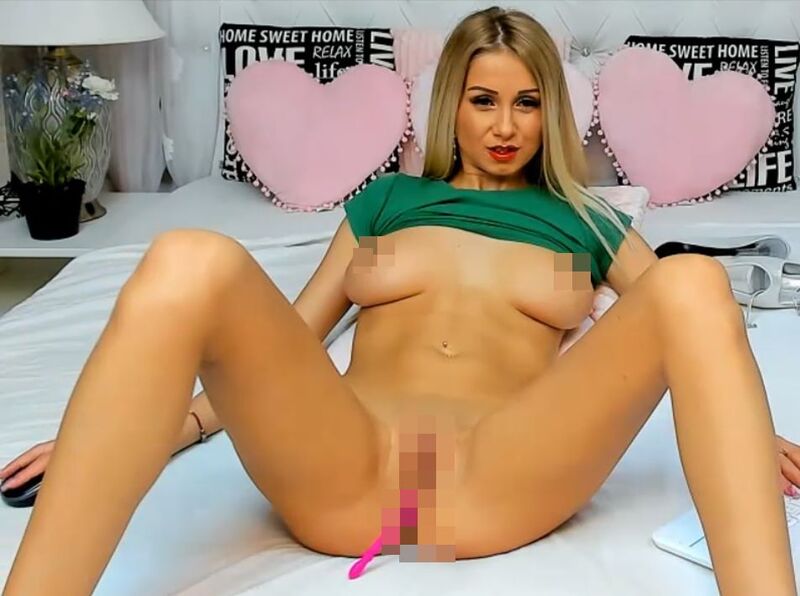 MyFreeCams was one of the first freemium cam sites to burst onto our screens and to this day it has one of the largest libraries of amateur performers streaming their sexiness for all to see. It has a mixture of everything and everyone. Regular babes that are starting out, pro cam girls that can do and have done it all, HD rooms, all types of shows, and every kink and fetish under the sun. What it doesn't have is shemales and guys. It's all about the pussy here. It also doesn't have a truly usable search engine. Because performers can add any search tag they want to their feed - some just tag themselves in every category they can think of (whether it's relevant or not), in the hopes of getting your and your Amex's attention.
MyFreeCams does give you a whole variety of ways though to help you lighten your load. In addition to 1on1 cam sessions, there are options to spy on someone else's private show, or enjoy a group show. And for the dedicated fan-boys, some models will do exclusive shows for those that are registered to their fan clubs.
In a cam girl's chat rooms she often has a menu showing how much she wants you to tip her in order for her to perform specific acts. And a word to the wise - it's worth registering (it's free and safe) as a MyFreeCams member. It doesn't cost anything and the majority of the babes won't let you chat to them in the free rooms unless you're a registered member. (You can watch but that's it).
You wanna know a really good secret... of course you do. The mobile version of MyFreeCams is much more user-friendly and cleaner than the desktop version. You can see it in full screen view even if you're on your laptop/computer. Go to the very bottom of the homepage and in the middle of the last line on your screen - there's an option Mobile Site - select this and the site appears in the mobile version which is much easier to navigate and still is optimized to fill your screen. You're welcome!
Unlike most sites, you don't have to scout around each room to find out how much the girl wants for a private one-on-one video chat party. At MyFreeCams, rates are the same for everyone - $5.00/min. If you're looking for cheap sex cams, this site may not be the site for you. But one thing you can do is join a girl's fan club. You pay her a symbolic fee and most of them will then reduce private chat rates by 70%. So, if you have your faves, then this works out to be one of the best deals around.
Paying by Amex is simply, safe and most importantly, secure. Once you've logged in as a registered member, simply go to Purchase Tokens at the top of the screen under your username and in the pop-up box that appears, select whichever token package you prefer and select your payment processor (Epoch is the one that offers the option to pay with American Express). You then click/tap on the continue button, fill in your credit card details and start having some personal porn fun.
---
Conclusion
Firstly, a big fat reminder for my non-US friends - sorry dudes - but so far these sites only take American Express if you're logged onto the site from the U.S. If this changes I'll update the list, but until then either you link a PayPal account to your Amex and pay with PayPal, or use another form of payment.
All the sites listed above are freemium webcam platforms. So far none of the premium cam sites are taking American Express. Hey, don't shoot the messenger guys. It's not my decision. No matter what - all of the three sites are safe and secure and all of them guarantee a great cam sexperience. But, at the end of the day, in my opinion one really comes out on top. CamSoda is definitely worthy of your American Express funded adult adventure.