The 7 Best Mobile Cam2Cam Chat Sites
Published
October 02, 2019
Once upon a time, cam2cam action was solely an 'at home' pastime, but no longer. Check out the following seven video chat sites for an awesome mobile cam2cam experience and discover covert cuts that'll get you inside the raunchy rooms of some of the hottest cam models, for a fraction of their regular chat rates.
Mobile cam2cam is a relatively new addition to the pleasures of the webcam world. Fortunately, the chat platforms that have invested in the joys of mobile phone cam to cam are doing a great job and other popular chat sites are going to have to catch up.
---
LiveJasmin

Coming in on the winner's podium as my favorite mobile cam site destination is LiveJasmin. This premium, adult video chat site is a high-class HD haven for those of you that won't settle for anything less than the best cam2cam site. This includes being given the impossible choice of finding just one live cam hot mama you want to talk to out of the 1,000-1,500 stunning sex goddesses that are always online at this pleasure palace.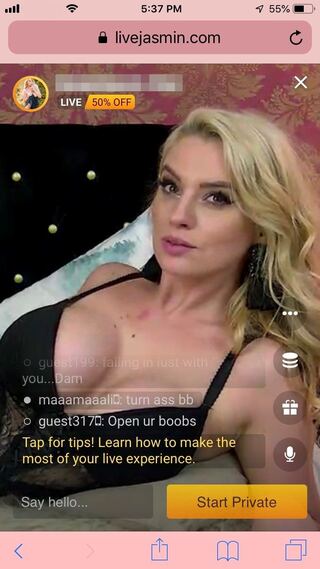 Cam Chat Costs
On average you're looking at laying out around $2.40/min when you take one of LiveJasmin's porn princesses into private chat for some X-rated antics. If you want to turn up the heat and go cam2cam - then you'll have to add an extra $1.00/min to the chat rate, and with Elite models price could go up an additional $2.00/min on top of their regular rate.
LiveJasmin Highlights
This designer webcam site features a vast collection of the most polished, gorgeous, professionals around. Adding to their beauty is their proclivity towards kinks and fetish fun - the site's "Willingness" search category has your every desire covered. From BDSM, latex and leather to anal play, squirting and spanking.
One other great feature to mention is the new Mobile Live feature (Found on the top menu bar) - Here, the live cam girls are taking you with them, giving you shows anywhere and anytime - During a shower, cooking, driving, who knows where your favorite lady will be performing next. This makes the live chat more exciting for sure, and definitely unexpected.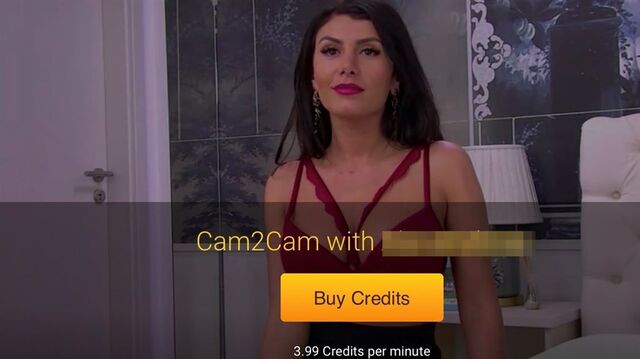 Cam2Cam Set-up
It's an easy and quick set up for both iphone and android cam2cam action. First, make sure you're signed into the site. Once you're signed in and have bought credits (One credit costs around $1.10) - Choose the web girl/guy/trans and go into their porn playroom. Then select the first icon on the right side of the screen (The three dots shown in the above image). More icons will appear. Now choose the webcam icon (Under the heart) and a box will appear showing the total price/min to start the c2c session.
Tip Time
Grab free credits to spend on VIP sex shows, mobile C2C sex chat or upgrading your cam action with a horny hottie to cam2cam action by simply validating your payment details (No purchase necessary). And, the first time you register to LiveJasmin, they'll give you ten free peeks into the sexcapades taking place in a VIP Show.
---
CamSoda

If you're into sex, naked babes, kinks and games, exhibitionism and voyeurism and you like to get your kicks for free - then you're probably already a CamSoda confirmed groupie. CamSoda is a freemium video sex chat site - which means all the sexually explicit antics in the chat rooms are free. In fact you only pay (Or 'Tip') if you want to squirrel your online sex buddy away for some one-on-one private chat or get her to do a specific act.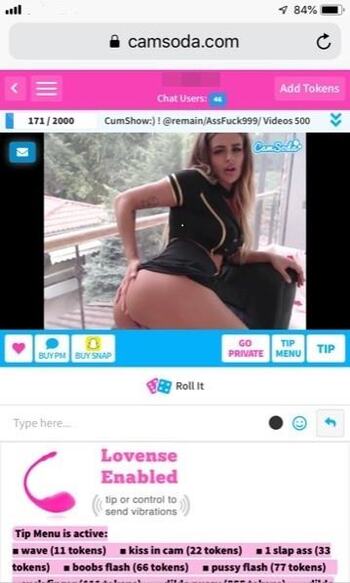 Cam Chat Costs
At CamSoda, if the webcam performer allows it, cam to cam sex chat and 2-way audio is the same rate/min as regular private chat. Every girl I chatted to allowed the c2c, but it's worth checking before you pay for the privilege that she is indeed mobile cam2cam friendly. The cheapest cam2cam rates on mobile came in at just $0.55/min - but on average you're looking at putting down around $2.75/min.
CamSoda Highlights
Anybody can become a CamSoda XXX webcam performer, which results in hundreds, if not a thousand plus nymphos online at any given time. If you're into the amateur genre - as opposed to getting groovy with a seasoned porn pro - you'll be in horny heaven (With some chats and videos sporting 4K HD quality).
If you're into taking a chance - Many of CamSoda's hosts have games in their bonking boudoirs. You can Spin The Wheel, Pull The Slots and Roll The Dice for a few tokens.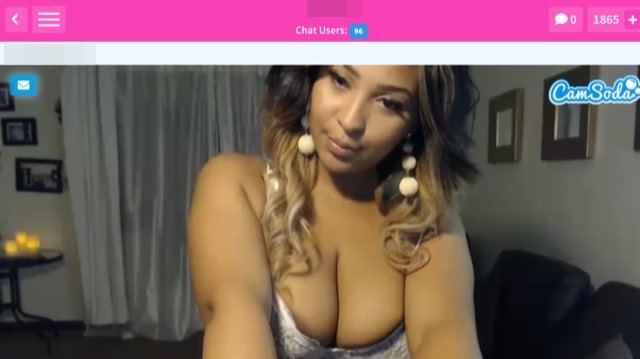 Cam2Cam Set-up
CamSoda was an early pioneer of delivering cam2cam mobile chat, creating one of the first user-friendly and easy to enable sex cam hook-up processes. You simply go into the snapshot of your chosen lady, and select the purple Go Private button. A pop-up box appears showing how much your time in one-on-one porn paradise is going to cost, as well as indicating if the model allows cam2cam and private show recordings. Make sure this is written in the box. Once you select the start button the show begins and the minute meter is ticking.
A word of warning - If you're viewing your show in landscape mode, you'll get to enjoy it in full screen format, but it's not great for texting, as the keyboard takes up almost 2/3 of the screen.
Tip Time
If your fetish is efficiency, pre-schedule private chat time with the cam girl and even confirm with her what kinky party games you're into.
---
Flirt4Free

This is a site that makes it to the top spot on most of our lists, not only because it has great quality HD and sound, a variety of hosts, and can accommodate any sized wallet - It has enough features to keep you busy before and after your live cam show. There are plenty of options to connect with girls, including sex toys (Lovense, OhMiBod, We-Vibe, and Kiiroo), but there's a twist. If you have a device that is compatible with your lady of choice and she's able. then you can both control each other's toys for a shared ecstasy.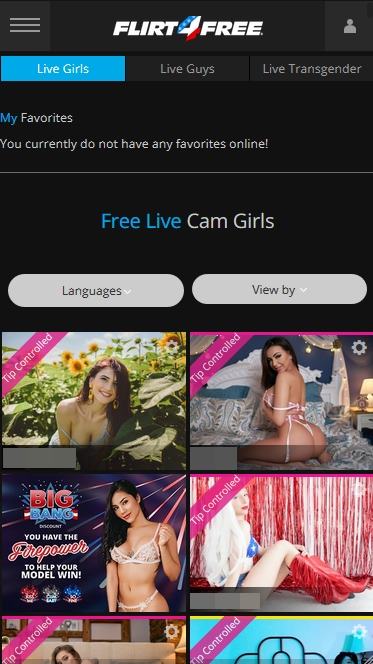 Cam Chat Costs
Just like a regular private show, a cam2cam on mobile is no different and adds no extra charge. An average HD show is $3.90/min, and the lowest price is only $0.55 per minute. It all depends on the hosts, as they set the rates, and can charge up to 120 credits a minute, which is close to $12.00 for each minute of chat. Premier chats (with top hosts) cost between 70-500 credits per minute.
Flirt4Free Highlights
One of the best features this site boasts is an array of ways to interact with your favorite model. Depending on the color/type of banner on the model's profile pic, you can either control her sex toy by tipping (pink banner), control her toy by using compatible devices and/or tipping (blue banner), and devices that can be controlled on both sides of the screen, for a mind-blowing, climactic experience (purple banner).
Forums - One of my favorite things on the site is a rarity in the adult webcam world - a community. There are countless topics for anyone who wants to chat, about a variety of subjects. It's a very useful feature when trying to find your bearings on this bountiful site.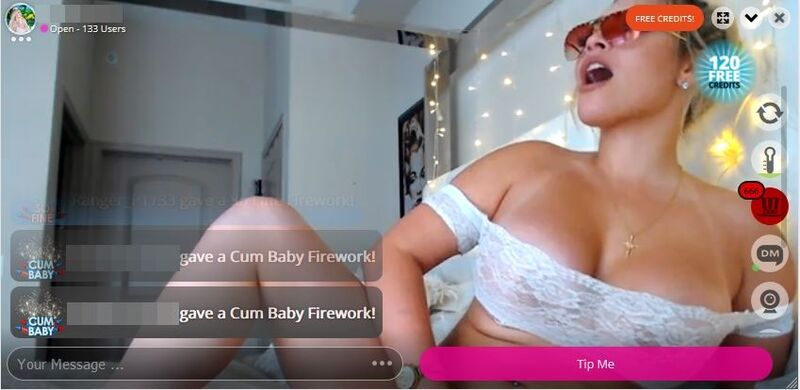 Cam2Cam Set-up
When you first initiate your cam2cam feed, your controls and current feed will overlay the model's chatroom. From this panel you can mute and un-mute your microphone and rotate your camera view from front-facing to rear facing, just like on a Facetime or Skype call. Simply "X" out the panel to minimize your controls. Where the cam2cam button once was, you will see a miniaturized view of your feed that will not interfere with your view of the action. Tap it again to bring up the controls again. At this time, Android users can choose between Chrome, FireFox, or Opera. iOS users must use Safari when using the mobile cam2cam feature on Flirt4Free.
Tip Time
You might find a model you really connect to and want to take her to a private live chat, or a cam2cam, but her rates may be too high. If that happens, there's still a chance of getting that special time with your lady. You can go into the open room, check if the model has enabled the "Show Offers" feature, and then you can select it, and decide: Length of show, Rate, and Expiration of the offer. The model can accept or deny, or make a counter offer, too.
---
ImLive

ImLive takes the winner's trophy as one of the best cam sites offering many features and entertainment options. If you're looking for a cam2cam site that's more than just live porn and private chat sessions then take a look a this winning hardcore hub. With so many shows, events, adult videos and competitions to choose from, you'll be live on ImLive for many a happy hour.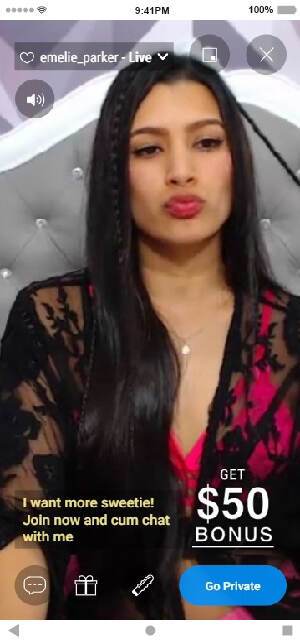 Cam Chat Costs
If it's a private sex video chat session that's your particular fantasy, then you're looking at an average cost of $2.25/min. Too much? Well, there's plenty of raunchy rooms coming in at a cut-rate of $1.00/min.
If you prefer a more voyeuristic experience, try out the sites Multi-Viewer feature, that allows you to view 6 free rooms all at once. For $3.00/min, you can view 6 private chats of other members and watch as the models flaunt their skills and assets to fulfill someone else's kinky desires.
Another low cost option is to watch a multi-user show, also known as a Candy Show, and with mere tips, you and other like minded members can have your own intimate party with your model.
ImLive Highlights
In addition to having thousands of registered amateur and pro cam models, and at least 400-500 online at any one time, the site has an entire world of naughty playgrounds that'll keep you occupied for hours on end. It has pornstar shows, video contests, sex-themed parties streamed live.
And with the Fulfill Your Fantasy request form, you submit your show requirements to an online board that only the models can see. Those girls that want to reply, will get back to you with an offer.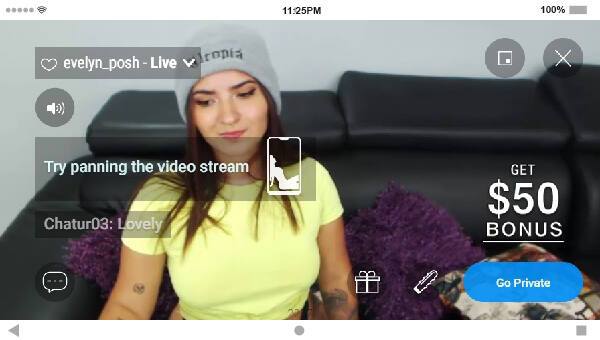 Cam2Cam Set-up
When entering your chosen lady's room, simply select Go Private to start the show. You will be presented with the cost per minute, and also an option to insert a discount code if you were lucky enough to receive one from the model prior to the private chat. Some models will also have the option for you to select block chat rates, in which you can get up to 30% off for selecting a predetermined length of chat. Once you approve the price, the chat will begin and you will be able to turn on your cam and/or mic by clicking on the icons.
Tip Time
ImLive built a mobile platform where you can actually talk to the model without covering half your screen with your keyboard. When you hold your mobile device vertically, you will be able to chat as much as you want, when the action starts in private, flip your phone sideways and enjoy the full show.
---
XLoveCam

If you're looking to have some XXX mobile cam to cam chat with a bevy of beauties from Europe, then there's only place to go - and that's XLoveCam. Normally, at a premium sex chat site, you have to whisk your date off into a private party - Just the two of you - Before she'll release her inhibitions and get down to business. But, at XLoveCam, a significant percentage of the French, Spanish, German and British live cam beauties seem to start their seduction before their date arrives. So, free nudity, together with a user-friendly mobile cam2cam sex chat and some very eager and kinky cam models makes XLoveCam an on-the-go live porn pleasure zone.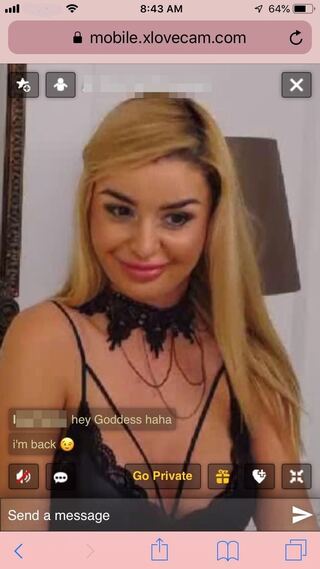 Cam Chat Costs
As with most adult cam2cam mobile sites where the models determine their private chat rates, prices for some one-on-one cam time vary and there are two different pricing options for c2c. You can choose either a Private chat or an Xclusive show. The difference between the two is that in Private chat, up to four more people can "spy" on the show, only viewing the model of course, and not interacting in any way. If you prefer complete privacy at a slightly higher rate, then the Xclusive option blocks anyone from entering the live c2c chat.
Private chat prices vary, with the average rate coming in at around $1.90/min. The cheapest rooms you can score can cost just under $1.10/min. The Xclusive option means adding between $1.20/min to $2.00/min on top of the privatec hat rate.
XLoveCam Highlights
Topless Mondays - Starting at 2am New York time, most of the online live cam hotties go topless for 24 hours while in their free public chats.
If you want to get really up close and personal, click on the zoom icon on the top left of the video screen. This can enlarge the image up to 300% - so if there's a part of a boobylicious body you're particularly into - you can really get a good, good look - As long as you don't mind loosing a little of the image quality.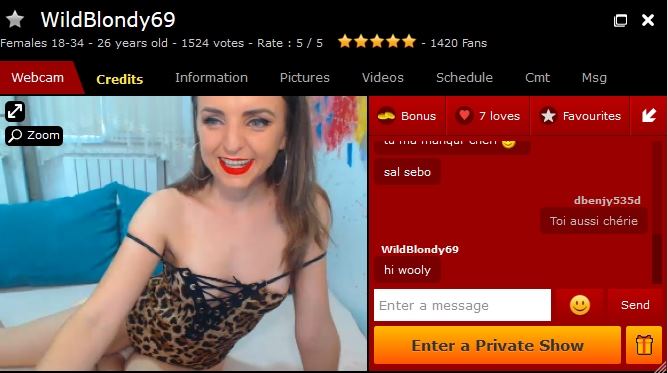 Cam2Cam Set-up
It's super simple to set up your c2c party on your mobile. Once you've logged in and bought some time credits - all you have to do is select Go Private at the bottom of the cam girl's video feed, choose either a Private Chat or an Xclusive Chat and make sure the Share Camera button is on - And you're ready for your naughty trist.
Tip Time
When you register, you get one free video view. Some of the sex sirens have a collection of X-rated videos of them strutting, sucking and even squirting on screen. The videos vary in length and kinks. Some last just a couple of minutes and others can be 15 mins plus - so choose wisely.
---
SecretFriends

SecretFriends is just what its name suggests. This live sex video chat site is a hidden gem not many people know about and visit. The cam models are just as the site's name infers - Friends, albeit with some naughty naked kinky benefits. While the gallery of live chat porn performers is limited, the ones that are waiting to make friends are open-minded nymphos and with just a small fan base, which means that you will likely receive personal attention from the cutie you're chatting with.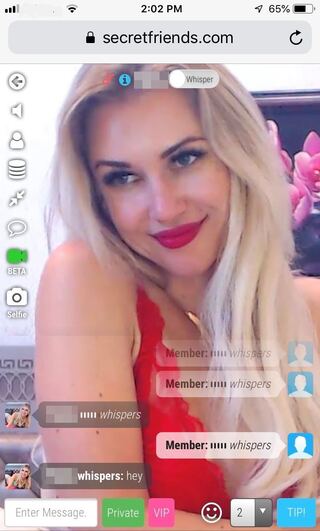 Cam Chat Costs
This mobile cam site offers private chat rates, there are three levels: $3.00, $4.00 or $5.00/min - This includes 2-way audio. If you're having a funky time with new friends from your desktop you have cheaper pricing options (Which don't include audio) - This isn't available for mobile c2c users.
Note that not all the chat rooms are accessible to everyone. Some snapshots have a little star by the girl's name. This means that in order to be allowed to enter the room, you must be a registered user and at some point in the past have made a purchase on the site.
SecretFriends Highlights
Mobile features aren't by any means as extensive as the extras the site has on its desktop version. But it still offers more than just live porn chat. There's over 12,000 free hardcore porn clips to watch - ranging from a short, 2 minute clips to 15 minutes each.
If you see a small HD icon on the cam babes photo, then bingo, she'll be one of just a handful of SecretFriends horny hotties that's broadcasting in HD.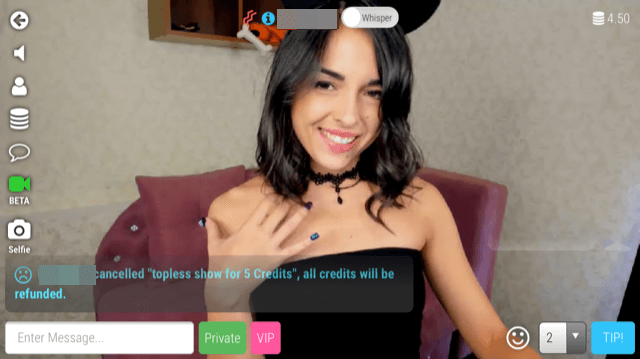 Cam2Cam Set-up
Using cam to cam mobile for your kinky kicks is as easy as it gets. Once you're in her room - simply select the green camera button on the right of the screen to start your sexy adventure. Currently c2c works with most Android phones but for iOS devices you'll need iOS 11.0 or higher and to have opened the site in Safari. On iOS cam2cam doesn't have sound yet.
Tip Time
Check out the site's monthly competitions and special events - you can score huge discounts on credit bundles and free access to the site's enormous library of hardcore porn movies and photos.
---
BongaCams

BongaCams is a great freemium site that allows you to chat live, and for free, with hundreds of models using countless tags. The search on the left allows you to filter to find that one special gal, and the tags give you even better results for specific kinks and fetishes.The site translates automatically to your native tongue (33 Languages) when you enter it, and the hosts speak 9 languages, too. You're sure to find a friendly face on BongaCams.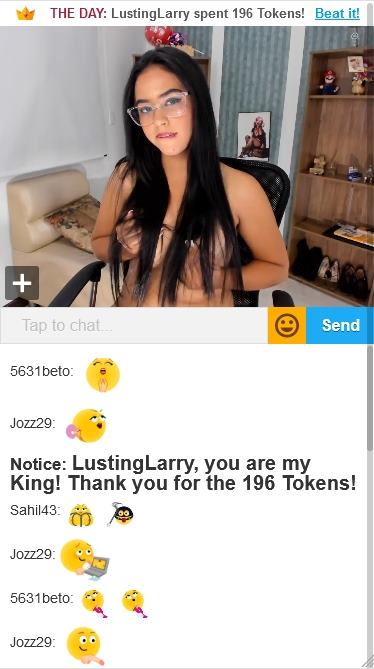 Cam Chat Costs
The private chat sessions on BongaCams have a fixed price of $3.30/min. Private chat still allows other users to spy in on your show, just like you can spy on theirs (Unless you choose Full Private Chat). Full Private Chat is exclusive, and blocks any other member from entering. It's pricey, around $5.00/min, and not all models agree to going Full Private. Starting at $0.40/min, you can spy on someone else's private show. It's actually a great option not just for budget friendly seeking members, but those who love to be a fly on the wall in other people's private time. It can be quite exhilarating knowing that the model knows you are there, but the other unassuming member is not.
BongaCams Highlights
BongaCams has a surprisingly excellent mobile version, which in many ways is better than the desktop version. The profile pics all show if the room is in HD or not, and if you like, you can choose to view the site as it is on desktop, which some people prefer. In addition, because of the screen size, the streaming issues almost go away entirely and viewing is a pleasure on private chats.
The site also offers a great support system with 24/7 live customer support, which is rare for freemium sites. You can also write in using email, and there's a designated billing support system, too.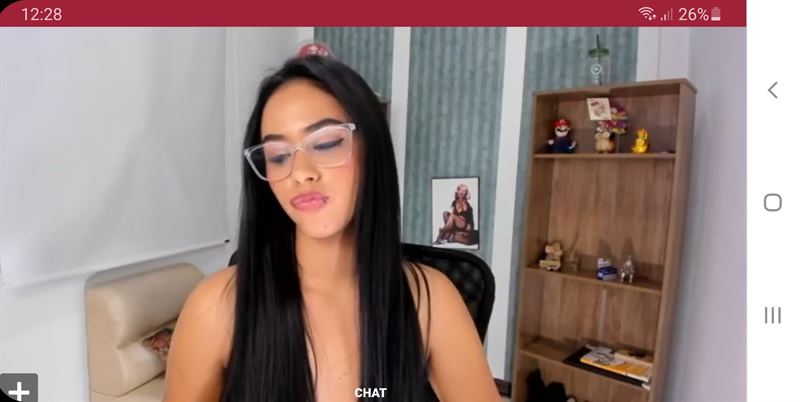 Cam2Cam Set-up
Turning on the Cam2Cam option on mobile is super quick and easy. Just hover on the right of the chat where a small cam icon will appear, and after showing you the rate, you accept and start your chat.
Tip Time
Getting to be a VIP member depends on how much you spend, but once you do, you get some great perks: Invisible mode - hiding your presence in the room, gift cards every 10 days, the possibility to raise the model in the rankings, and perhaps best of all - No more ads.
---
Conclusion
Congrats - LiveJasmin - For coming in at the top of the list of the best Cam2Cam sites for iphone and android. Not only has the site created a user-friendly mobile HD version - but it hasn't compromised on any features, making sure its' search engine, video streams and layout are as good on-the-go as they are at home.
Fair enough, it's not the cheapest chat site out there, but it's worthy of the higher than average price to chat with beautiful ladies. And, if you've read the review - you'll know how to score free credits and discounts to get under the radar cheap cam2cam rates for the most luxurious camming experience there is.