Interactive Sex Fun
Published
September 02, 2020
There's a big difference between being passive and observing from afar, and actively participating in your live chats with gorgeous ladies excited to include you in their sex play. But how do you make that experience that much more interactive? Easy, technology. More specifically, sex toys designed especially to be controlled from afar, and even to connect to other sex toys using your desktop or your mobile.
Not only does this allow you to have control over your lucky ladies' pleasure, she can have control over yours, and create an intimate experience like no other.
---
Interactive Sex Toys For Models
The OhMiBod Esca is a versatile wearable massager with a built-in LED indicator. Bluetooth-enabled for app-controlled play, you can engage with your lover from across the room or across the world. Connect your Esca to another Kiiroo product and let your partner drive pleasurable sensations for a truly interactive experience. The illuminating LED lights sync to the vibrations, providing visual feedback to your partner using the Feel Connect app. It is waterproof, wireless, provides 3 hours of use, and compatible with all Apple and Android devices and Windows using bluetooth.
OhMiBod Esca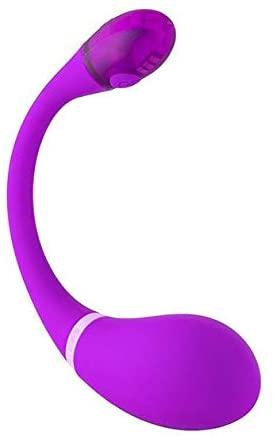 Sync the Lovence Lush vibrator with the app and control it from anywhere. Great for partner play and boosting your relationship. Create your own vibration patterns in the app and save them for later. Try new combinations and find what you like the most. Sync the vibrator with your favorite music and enjoy a session of slow build up with a tantalizing climax and enjoy music in a whole new way. Do you have more than one toy? Sync them together and control both at the same time with the app. Perfect when playing with others, especially from afar.
Lovense Lush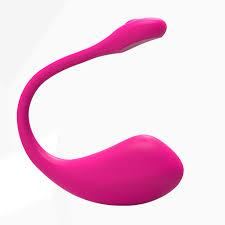 ---
Interactive Sex Toys For Users
The Kiroo Onyx has 3 modes: Interactive Mode, Manual Mode and Automatic Mode. Whether you want a one-to-one connection or an interactive experience with your favorite webcam star or immersive erotic content, it has you covered. You can connect it to the Feel Connect app for the best results. What makes the Kiiroo different than other similar devices is that instead of requiring you to provide the stimulating movement, Onyx's contracting rings do most of the work for you. You can still thrust when using Onyx, but you may find the contraction and expansion of the rings are enough.
Kiroo Onyx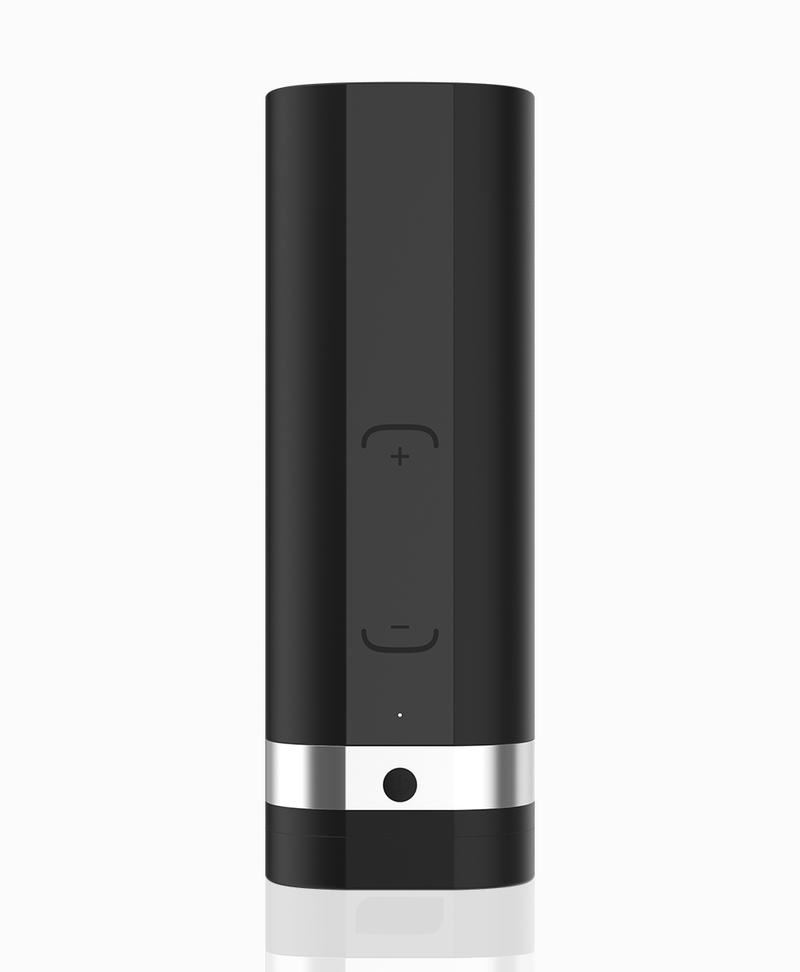 With three types of Fleshlights - the Classic Pink Lady, Classic Pink Mouth and the Classic Pink Butt, the brand has all sexes and proclivities taken care of, made from patented SuperSkin material for the most natural feel possible. The brand offers an impressive array of toys, which include compact versions for travel and flying, water resistant, and even versions that mimic the lady parts of your favorite porn stars, such as Nikki Delano, Stoya and Madison Ivy, and there are male porn stars, too.
As far as interactive toys, the brand offers a brand new toy - The Quickshot Launch, which allows you to adjust between four variable stroke lengths and stroke speeds, moving as quickly as 250 strokes per minute. With a full charge, your sessions can run as long as 60 minutes and it can also be experienced while plugged into the wall utilizing Fleshlight Active Launch Mode.
Fleshlight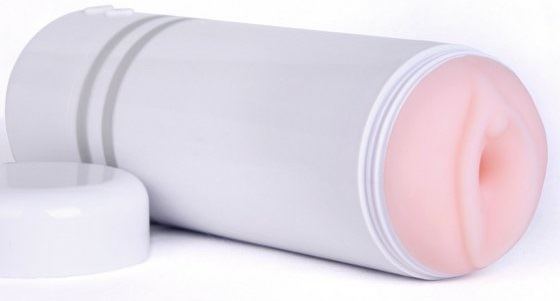 ---
Toys Of The Future
The future of sex toys lies not only in the toys themselves, but actual live experiences that will encompass our entire bodies. The last few years have been overrun by tests and research of virtual reality suits that will mimic the feeling not only of touch, but all five senses. You could jump into a pool and feel the water, eat food and taste the textures, and spend some sexy time with your lady and smell the sweat on her skin.
With regards to pleasure, there is speak of new kinds of toys that will be introduced to the world - Shape shifting pleasure tools that mold themselves to the shape of your outside - And inside. These unique moldable toys will be as small as the regular toys we know and love today, but will have the ability to stretch and contract to adapt to the human form, and thus will be used not only on our private parts - But all our parts.
All these upcoming changes and upgrades to our "old fashioned" toys will be welcomed changes, but will also raise interesting questions, like 'do we need real sex mates anymore?'
---
Flirt4Free

Flirt4Free is a magical site that provides you with premium features and a freemium sensibility. Features such as a minimum of 720p HD streaming quality, a dedicated Fetish category, free and paid videos, a VIP membership that is truly worth it, free open rooms with plenty of nudity and sex, affordable prices, a great mobile version with Cam2Cam, and endless contests for the models which makes them that much more friendly and inviting. Prices start from as little as $0.45/min and average $4.10/min.

Flirt4Free has it's own 2-way interactive webcams for virtual sex. You can download the Feel Connect app, for added support. What should interest you most, are the rooms marked with blue Interactive banners and the rooms marked with purple 2-Way Interactive banners. These are the rooms where you can easily connect your sex toy. If you need more detailed instructions, click on the Live Girl Cams on the top of the page and select Interactive. This link will lead you to the sites' excellent tutorial of the different banner colors, how to use the features, and even how to connect your own toy to a mobile device.
No matter which category you should find yourselves in, OhMiBod and Lovense enabled cam rooms are easily recognizable as they all include a pink Tip Controlled banner.
The two main toys used on the site are Lovense Lush (The purple toy pictured above), which can be found through the pink banners, and a toy for you, the member, in the form of Fleshlite, which mimics sex with a woman, man, or a just a mouth (More details below in the section detailing sex toys). The Lush toy is completely hands free, and can be controlled by bluetooth, from anywhere. The model can even sync it to music, and reach orgasm just as the song reaches its' climax. It's compatible with any Apple products, Android, and Windows, too.
The purple banner rooms are the rooms you will need to look for if you are looking for that ultimate 2 way connection. They usually cost upwards of $6.00 a minute.
In sum, Flirt4Free is one for the fussy user that enjoys the finer things, and yet still low cost enough to appeal to everyone else. It's full of entertainment and stunning models, and guarantees you a great - Interactive - Time.
---
StripChat

Stripchat presents a freemium live porn site with hundreds of models. As a platform that keeps technology a priority, Stripchat is always updating their services to enhance the private show experience. One rare feature is Virtual Reality sex cams (VR), a mind blowing adventure that will surely become commonplace in the not so distant future. The site also includes models that use sex toys, almost all hosts do. This is partly because Stripchat is extremely fetish oriented, with hundreds of categories, easily accessible with the excellent search engine on the left. Overall, the average private show cost is $3.00/min, while some models charge a minimum of $0.75/min.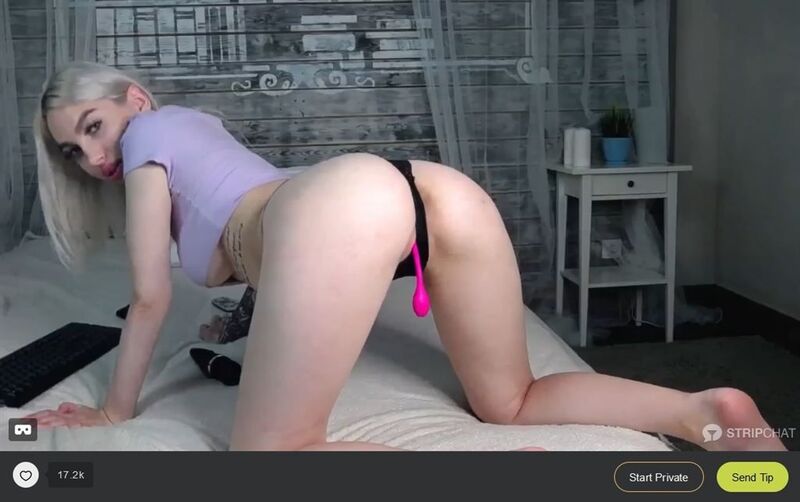 Stripchat offers two different ways to experience interactive to the max: The Interactive Toys category presents all the models who have the toy of their choice, and the VR Cams category gives anyone with the right gear to potentially experience both interactive toys and a VR experience. To get started you need to buy a pair of VR goggles, and download the software. This is enough to start your journey in 4K virtual webcam chat. Since this is still very new, there are a limited number of hosts using the tech.
After buying tokens you can control the vibrations of a sex toys owned by Stripchat webcam models. The more you send tokens and the longer the sex toy vibrates. A significant number of webcam models at Stripchat wear a sex toy. When you see a pink tail, this means they use the Lovense Lush. When you see a black plastic toy on their lady parts, this is the OhMiBod and it stimulates their clitoris.
Stripchat is all about the next stage in live porn. It encourages its' models to embrace the VR feature, and you the member to enjoy it. There are many excellent reasons to visit Stripchat (Cheap/free open rooms with nudity and sex is one of them), but we recommend it for its' tech-savvy vibe.
---
Cams

A premium site, Cams is a great option for those looking for budget friendly cam 2 cam action, but also professional models, multiple features, and a real connection. And by connection, we mean Connexion - A uniquely Cams feature that allows you and your lady to come together and control each other from afar. The site includes hundreds of diverse performers, many with different ethnicities and specialities: Ebony, Threesomes, Vibrators, Region, Country, and many more. Shows average at around $3.60 per minute for a 1-on-1 encounter. C2C will cost an extra $1.20 per minute.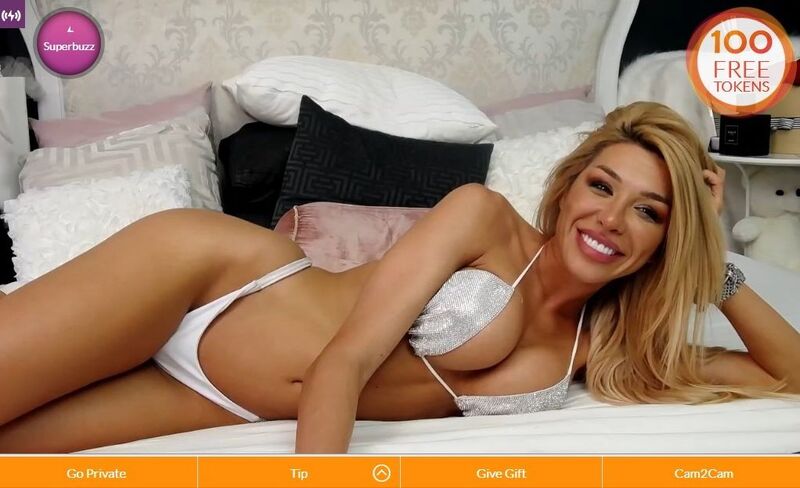 Cams was the first cam site to introduce interactive sex toys for the purposes of virtual sex on webcam. You connect your Lovense toy to the girl you are watching, and the two toys respond to each other's signals. As you thrust, she feels it, and as she clenches, you feel it.
Cams is the one of the best sites for interactive sex fun, but it is considered expensive compared to the other sites on this list. In private chats, you have to pay extra to cam 2 cam, and you have top pay extra again for the Connexion feature. Turning on both will cost you an average of over $5.00 a minute. You can lower the cost by joining individual model fan clubs, but it's only worth it if you intend to go back to the same girl again and again.
For those more interested to see their honey satisfied all on her own, the Buzzmode version (In each girl's main pic you see a little lightning bolt) means you can control her toy, using tips. The more you click on that button and the more you tip - the more pleasure for the foxy model. For Connexion double sided play, find profile pics with a wide X on them, which will usually appear next to the lightning bolt.
Cams offers a blend of both open style cam shows, group shows, and private 1-on-1 performances, a range of prices, but the same excellent quality of stunning models and great HD quality in most rooms.
---
CamSoda

One of the cheapest live cam sites around (Only $0.55/min and averaging at $2.75/min), CamSoda is our chosen best cam site of 2020. There are reasons aplenty for our pick, not least of which is the main gallery page as soon as you enter the site. An expansive gallery of live cams streaming all at once displaying any and all sex antics and types of hosts for your viewing pleasure. Instead of a search engine there are thousands of tags, which include #ohmibod, #lovense and #toy among them. CamSoda is extremely interactive, including games and other activities with the models. Not to mention, the fantastic mobile version even offers a cam-to-cam option (Very rare on freemium sites).

While you can only interact one way with the models' toy, you can control it for much longer than most sites. You tip once, and get control of a toy for a set amount of time. Or, if you use the Control Her option, and for a set amount of credits you can control the model for up to 60 seconds straight.
The toys which the girls on CamSoda use are the Lovense Lush. The Lush isn't a handheld toy. It is the pink antenna you often see sticking out of cam girls underwear. The vast majority of the models on CamSoda use the toy, however, the price and duration change from room to room. Expect to pay in the vicinity of $12.00 to $24.00 for 1-3 minutes worth of play-time.
A super cool feature that as far as we know has only been accomplished by CamSoda, is connection to major sporting events to models' sex toys. This is similar to CamSoda's previous connected events, Supercast and Derbycast, which simply synced actions from the events to a connected Lovense Lush vibrator through a web app on the site.
Like the Super Bowl SuperCast, this one requires the model (Or you) to pick a team. Then the Lovense will react to that team's action at the plate (so it misses out on the most exciting play in baseball, the double play). A ball is slow vibration. A strike is faster vibration. A double is moderate vibration. A triple is fast vibration. A home run is fast vibration, but longer. So CamSoda has found a way to sexualize the box score.
CamSoda is the best freemium site to play with webcam girls using long distance sex toys, and has the most choice when it comes to choosing that sexy mama to play with.
---
Chaturbate

Chaturbate is the world's largest live porn site for one very good reason - it's a freemium site. That means you get to see loads of gorgeous worldly models flaunting their electric sexuality in glorious HD, without paying a penny. However, if you choose to go beyond tipping and splurge on a private chat (Averaging $2.30/min with the cheapest shows starting from $0.60/min), you have more options than most in payment, especially the ability to use an American Express card, Cryptocurrencies, and even bring a friend and get free tokens. Its' important to note that if its' c2c you're looking for, you'll need to click on Broadcast Yourself and register as a model, to enable the feature. Who knows, maybe a career change is on the horizon?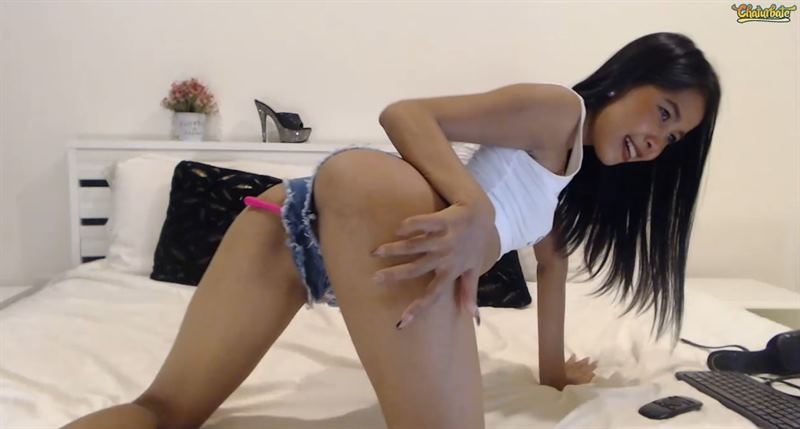 The girls on Chaturbate are also likely to be using the Lovense Lush toy. There is no button to directly turn it on, but some girls do offer the option in their tip menus, so keep your eyes peeled. The prices for the feature vary greatly from room to room, so it's impossible to give a proper estimate.The Lush is designed for intense G-spot stimulation, and it's made from 100% body-safe silicone that's hygienic and easy to clean. The bulb nestles against the G-spot nicely, with deep, rumbly vibrations coming from the powerful yet whisper-quiet motor inside.
The OhMiBod connects to Chaturbate through the Feel Connect app, an app used by Kiiroo for toys such as the Onyx Plus and the Fuse. Similarly to Lovense, you can set vibrations to react to certain tip amounts. The visual element of the light on this toy helps to connect with horny fans who can visually see that they're giving you pleasure.
If a model wants, she can give total live control of her toy to big tippers by sending a special link to the member in a private message and when they open it they will see a control panel where they can operate your toy's vibrations for her (Sometimes for free and sometimes for a price).
Most of the fun to be had on Chaturbate takes place on tip driven live cam shows. As is the format, the buzz levels are broken down into tip ranges. A 20 second buzz of medium felt vibrations could work out to around $27.50 per buzz. A low buzz for a 3 second burst will average a $1.00.
Chaturbate is a great site for free sex with lusty models who are extremely eager to please. So much so that categories like Exhibitionist Cams make sure you have free access to countless live cams who don't even require tipping.
---
Conclusion
Today's live porn is not what it used to be, and that's a great thing. Technological advances have paved the way for live chat experience to move from static video to interactive. Now, we can connect to our favorite model in multiple ways - With toys that can be customized, with virtual reality, and even special suits that make tricking your brain to feel physical sensations become a reality (Virtual, but still).
Out of the top five sites, our pick for best interactive sex fun goes to Flirt4Free. Not only is it a great site regardless, with superior HD streaming quality, a great mobile version allowing c2c, and models that are way into fetish and kinky business, but the 3 options of connectivity and interactivity work wonderfully and provide the most interaction, with plenty of low cost options.
We don't know what tomorrow's tech will bring, but we do know that with Flirt4Free, having a blast is guaranteed.