MaturesCam Review - Magnificent MILFs & Kinky GILFs
Last updated
January 08, 2021
Premium
Clothed Free Chat
First Purchase Bonus
Pros
Exclusive models
Great video quality
Time-saving search
Live chat support
Cons
More expensive
C2C costs extra
Tame free chat
There's nothing sexier than a woman who knows exactly what she wants, knows exactly how to give you what you want, and can give you a sexperience that only comes with practice and passion. I'm talking about the seasoned and skilled cougars that can kick up the kinks at MaturesCam. Read on to discover what these golden girls know and how to get your hands on their sexy secrets using my insider info that's yours for the taking.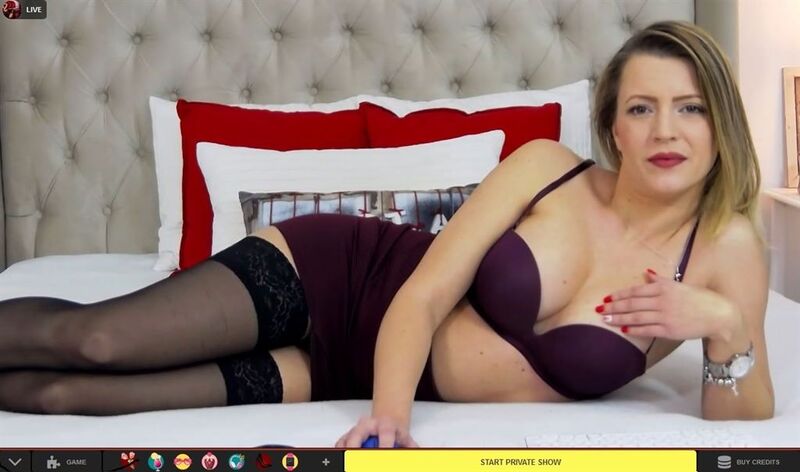 MaturesCam is a site for not only those of you who appreciate a magnificent MILF, who's as sensual as much as she is seductive, but also those of you who extol the qualities of a leading live cam platform. In today's market, a great XXX webcam platform can't rely solely on having the top models in the business to draw in us horny hommies, they have to have best-in-class HD streaming, a really strong, intuitive and accurate search engine ('cause after all, we're looking for something specific and in most cases extremely and explicitly specific) and private 1on1 chat rates that aren't going to have us running in the opposite direction of these deviant damsels.
MaturesCam is, for me, probably the best cougar-centric cam2cam site out there. By cougar-centric I mean that you'll find only the goddesses that aren't so green around the gills strutting their stuff on this platform. There's no clicking around from the homepage to get to the ladies of the appropriate age range, they're all beckoning you in to a world of wanks and wonders the second the homepage loads.
And while these sexy senior(ish) senoras may be over the first flush of youth, they can certainly show any wannabe porn princess what it takes to throw away a tiara and be crowned queen of live porn kinks.
Webcam Models
The homepage loads and you're now faced with the tricky decision of where to go next. First things first, you've gotta decide which woman is going to be lucky enough to get your hot and horny attention directed her way. The snapshots turn your screen into a look-book of luscious ladies that can be scrolled through until one catches your eye. Each highly stylized photo features the name, age and a little colored dot (which I'll explain in a moment).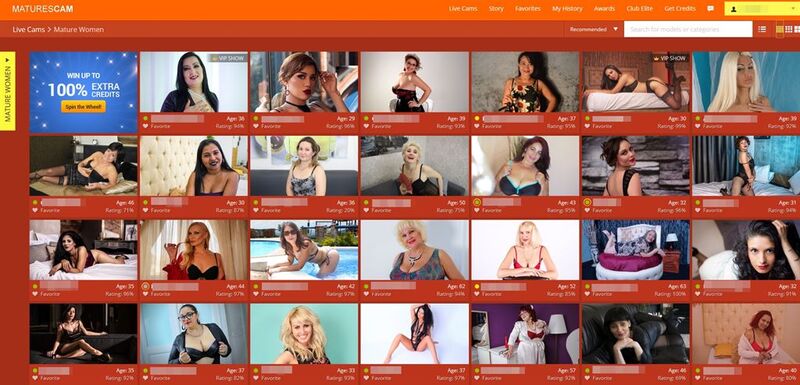 With age comes sexperience and there's no shortage of that here. On the left hand nav menu there's around 39 of the most popular search categories covering everything from dominatrix to deep-throat, submissive to squirters and of course don't forget appearance preferences. I don't mean blondes or brunettes, (which are there of course) rather you can choose a hairy or shaved pussy, big or small tits. What it doesn't have though is an age filter which I find quite strange. After all, a 30+ MILF with pert titties is totally different to a kinky GILF of 60+ with boobs you can nuzzle.
But... wanna know a secret? If you are looking for a lady that's a bit more advanced in her sexual prowess and age, then you can type in GILF or Granny in the white search box at the top right of the screen, and this will bring up all the vintage vixens who are 40+. Next to the search bar there's a small icon featuring three lines and three dots. When you select this, more popular search groupings appear. This feature lets you select as many keywords as you want, helping you really narrow down the field. For example, you want a shaved pussy, red-head dominatrix in HD? - If there's one online, you simply select all the search words listed and it'll bring up your dream deviant diva.
MaturesCam Feature Highlights
When you hover over the static photo, after a couple of seconds a real-time video comes through showing what's going down inside the room. It's always a good idea to pause over the photo until the live feed comes through as sometimes the images you see don't exactly match the model's current look. Let's just say, glamour shots can exaggerate some assets and minimize others. If there's a green dot by her name then that indicates the model is hanging out in her free open room. If there's an orange dot, there won't be any live feed as the mature ma'am is holding a private show and her virtual curtain is down. In this case, you'll have to come back later once her curtain is back up and she's open for business.
Finally - a grey dot. This means the room is closed and you'll have to return when she's back online.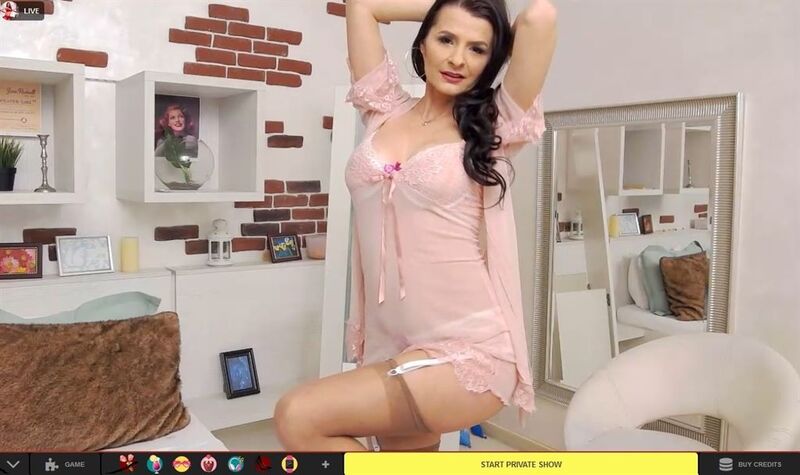 The site really likes to roll out the red-carpet for new members. When you sign up for free (which I'll tell you how to do in a moment) the site welcomes you with a basket of 10 FREE Sneak Peeks. A peek is a way to see what's going on in a particular model's private cam show. It's a 20-second silent curtain opener into an on-going private chat where you can see, but can't been seen or heard.
Want a tidbit? Wait a few minutes if a show has just started that you'd like to take a pervy peek into. It takes several minutes for the action to heat up and the clothes to come off. The shows are at the zenith mid-way through, so give them around 5 mins at least before even considering taking a pervy peep.
Other features at MaturesCam include:
10 FREE credits when you validate your credit card (no purchase necessary).
Time-limited pop-up sales when some rooms slash their rates to a minimum $1.00/min for a private cam chat session.
The option to view the site in 19 different languages.
HD or high-quality SD broadcasting in every room.
Getting Started
There's a couple really worthwhile benefits to signing-up as a member of MaturesCam. Firstly, it won't cost you a penny and only takes a minute at the very most. All you have to do is input a valid email address, chose a unique username and password. Voila - you're now a basic member of the MILF loving brigade.
If you're schlepping around the site as a guest, you'll automatically get kicked out of a cam hosts' public chat room after a couple of minutes. A pop-up box appears telling you to join-up. You either heed their advice or go out of the room (you can re-enter for another couple of minutes until it happens again).
Another good reason to sign-up are those free peeks and an option to keep track on which sex-crazed seniors take your fancy. Once you're logged in you can Favorite a golden girl so every time you visit the site you can see at a glance if she's online. The site also has a My History record showing the recent rooms you've visited in case you forget which was the granny that just got your goat growling.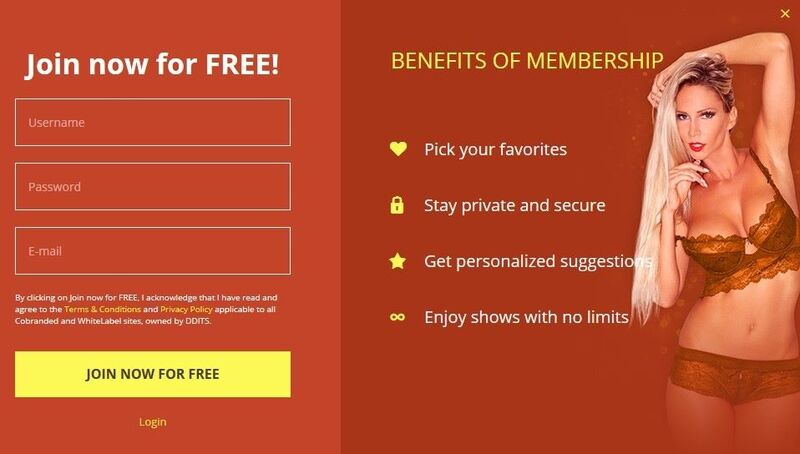 Chat Options & Prices
MaturesCam is all about the wet and wild sex chat sessions. In addition to the free open rooms, there are two other ways to get to know the lewd ladies more intimately - a Private Chat or VIP Show. Many of the sexperienced seductresses offer the option to go old-school with them - and by that I mean a dirty talk phone call that costs a few credits a minute, but honestly dudes, in this day and age, who wants to settle for a voice when you can see every nook, cranny and pussy up-close and personal in HD glory.
Free Chat
Think of their free chat room like the lounge area in an adult entertainment club. This is where you hang-out, make genteel conversation (well as genteel as you can fake it) and learn more about the cam cougar you're considering taking with you to the next level. Like a club - don't expect any freebies - clothes are kept on and the talk stays somewhat tame. If you hover over her live feed, a small info icon appears on the right of the window - click/tap on this and the model's bio appears, by selecting this you can see what kinks and fetishes the madam is into.
You can also send a little gift to her by clicking on the gift icon. A gift is a small financial acknowledgement that you're into her. Once you send her a gift, you're pretty much guaranteed to get her attention. So, if you've tried messaging her in the room and she doesn't react, send her a gift, it works every time.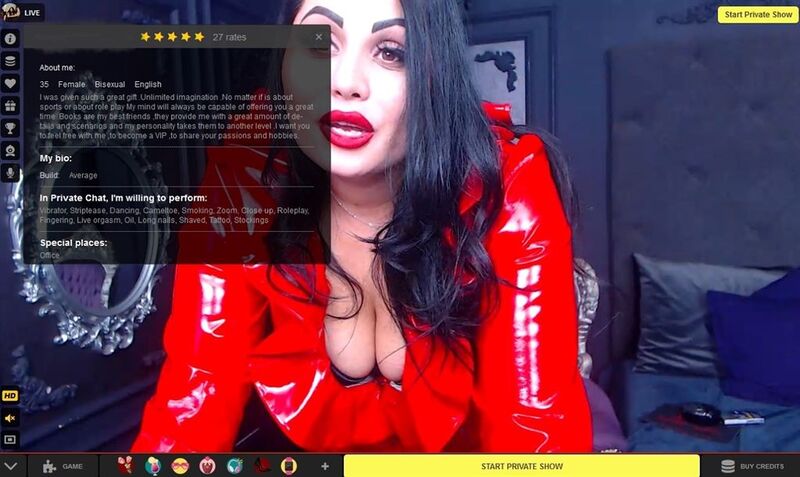 Private Chat
Private cam chat is the reason you're reading this review. At MaturesCam the MILFS, GILFS and everyone in between aren't going to let you down in a private session - these mommas know their moves. To kick off your private porn performance you simply press on the Start Private Show button under the video window.
A standard (not cam2cam) session is going to set you back on average $2.50/min. This is the average though, you'll find some mellowed MILFS happy to get wet and wild for just $1.00/min, and others, well let's just say once I almost forked out $10.00/min for a diva (but boy was she hot).
Now, if you're more the exhibitionist type guy, you'll probably wanna go all in and have a cam to cam show. Be prepared to pay an extra $1-$2/min on top of a model's standard rate for that privilege. (Did I mention 2-way audio is also an additional $1-2/min?). Being seen and heard costs, my man.
VIP Show
These are great cheap ways to lighten your load, without having to whip out a wad. How they work is the missus announces she's going to host a VIP Show. Once she does this - a VIP Show sticker appears on the top of her snapshot. She then has a time-limit (around 5-10 mins) to get us pecker-dillos interested enough to cough up just a few dollars to reserve a seat to her show. If she hits her target before her time-limit is up, the show kicks off (and so do the clothes). If she doesn't hit the target - no show - and you get your money immediately refunded back to your MaturesCam wank bank account. Let me just add that VIP Shows are hardcore sextravaganzas, but there's no cam2cam option.
Payment Options
Rather than pay for any of the above in actual dollars, you pay with MaturesCam credits. You buy credits from the site that you then use to send gifts in public chat rooms, call a girl if you're more into the voice-only vixens, and of course, use for your private chat/VIP Shows To get your hands on the credits is as easy as ABC.
You don't purchase individual credits, rather packages of multiple credits that go into your online account on the site and get taken out as you use them. To get a credit package, you go to the top right of the homepage and click/tap on the Get Credits link. A box then appears offering prices and credit bundles options based on paying with a credit card. There are many other ways to pay (as listed below) and depending on which method you prefer, you get offered different pricing options.
If you prefer not to use a credit card, you gotta select Payment Methods at the bottom of the box and tick whichever transaction process you prefer.
Big Tom tip here: Whatever you do - make sure you Spin The Wheel before you purchase a package. This wheel is full of prizes, and if you're lucky, it'll stop on the jackpot and you can double the amount of credits you get in your chosen bundle for the same dollar value. But, if you spin and don't buy, the offer expires within an hour and you have to wait for 16 hours to pass before taking another spin (or buy without getting any free extra credits).
The site accepts:
Major credit/debit cards
Cryptocurrencies
PayPal
Money Orders
Cashier Checks
Wire Transfer
Personal Checks
Brand Name / Store Gift Cards (only available in the U.S.)
Fun and games is one thing - security and discretion is something else. When it comes to your privacy, there's no playing around here. MaturesCam has multi-layer encryption technology ensuring no naughty nasties can get their hands on your info.
Membership Benefits
The benefits you get as you climb up the ranks of MaturesCam members' program are designed to boost your ego more than anything. Once you register to the site, you're automatically enrolled in the program (Club Elite) as a basic member (or as they prefer to call it a Crush). Every credit you spend is converted into points - and the more points you accumulate, the higher you rise in the program until you become a certified Casanova. But dudes, the points aren't a lifetime status, if you don't constantly accumulate them, they drop and you can find yourself slipping back down to the bottom of the ranks very quickly.
You might be wondering what the points actually get you and how you can use them. Well, that's what I'm still wondering. Apart from the models giving you extra attention in the free rooms ('cause they'll see that you're a spender) - you can't convert them into credits or anything utilitarian.
Mobile Experience of MaturesCam
If you're more of a mobile user - then the site is well optimized for use on all smartphones and mobile devices. It's also one of just a tiny number of live porn cam sites that's cam2cam enabled on mobile devices.
Video Quality
There are no complaints from yours truly when it comes to streaming quality. All the rooms broadcast in either HD (720p) or full HD (1080p) and if not, then they're using high-quality SD. If a room is listed as HD enabled but the feed comes through at a seemingly lower resolution you may need to manually switch on HD. To do this, just over over the feed and select the small HD icon that should appear on the lower left side of the window. If no HD icon appears, then it means the room is streaming in HD.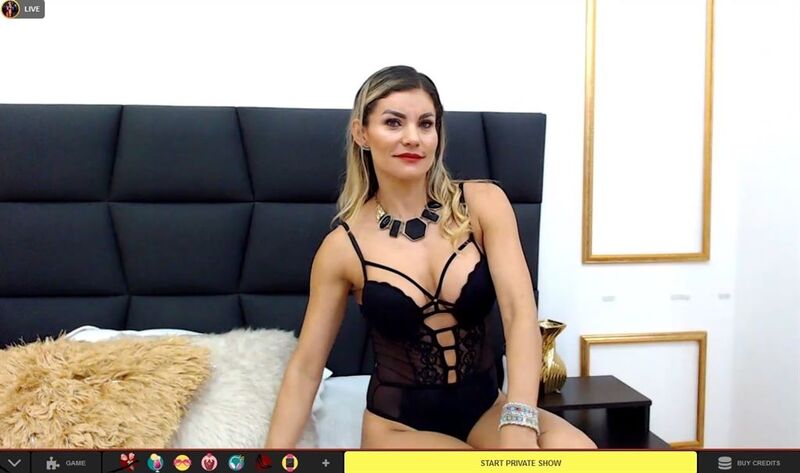 The Pros & Cons
Pros
✔ 10 FREE credits when you validate a credit card
✔ 10 FREE peeks into ongoing private shows
✔ A wide-range of fetish categories
✔ 24/7 customer support service
✔ Cam2Cam on mobile devices
✔ Spin the Wheel to win extra credits before every purchase
Cons
✖ Private chat rates don't include cam2cam and 2-way audio
✖ No nudity or X-rated action in the free chat rooms
✖ No tangible benefits in the membership program
✖ No community-based forum
Before You Go
MaturesCam is somewhat akin to a party house featuring hopeful beauty pageant contestants waiting to compete for their XXX crown in the different categories. From 30+ soccer moms with some tried and tested tricks that'll have you believing you're playing with a fallen angel, to some really hardcore fetish-loving sexhibitionist grannies that have seemingly broken all sexual boundaries and want go further and kinkier than you ever thought possible.
It's definitely one party house where everyone is welcome and no-one ever wants to leave. But hey, you've now got the invite and the keys, so don't waste another minute, and head on over to what just may be your new porn paradise palace.