Getting started on Stripchat is easy and free. All you need is an email address (make sure it's a real one cause they'll send you an email with a unique one-time use password) and a username. Once you get the automated email with the password, you simply click on the link which takes you to Stripchat then you can set up your own profile with a password of your choosing. Once you've done this, you're set to rock n'romp with the hot hunks.
Chat Options & Prices
The guys in front of the cam decide on their pricing. At Stripchat - you don't actually pay a dude - rather you tip him a set number of tokens. Each token is worth around $0.10 depending on the token bundle you purchase. On average you're looking at paying around $3.30/min for some cam2cam fun. If you don't want to enable your webcam for him to see you too - the prices will be less - around $2.50/min.
Some of the guys even take a symbolic $0.80/min. Yep - that's less than a dollar/min for one-on-one cam-to-cam action. I told you many did this for the thrill of being watched.
All the chat rooms are free to enter and most of them get as extreme and explicit as you could imagine. In the chat room you can send your boner buddy a message, but most will mute anonymous users, that means you have to open that free Stripchat account before you can start texting the live porn cam performers in the free chat boudoirs .
Free Chat
In the free chat rooms, if you're not seeing what you want - all you have to do is tip the horny cam host to perform a specific kink or fetish. Most of the models have a rate menu in their rooms showing the prices (numbers of tokens they want you to tip) in order for them to whip out the dildos, oil up the fists, or whatever else you fancy.
A quick Tom tip here my homies... patience pays at Stripchat. Many of the dudes take their free chat room sessions to the next level of kink - so if you're not seeing what you want from the guy - keep checking in. Chances are at some point he'll be naked, naughty and pleasuring himself for the pure joy of being watched.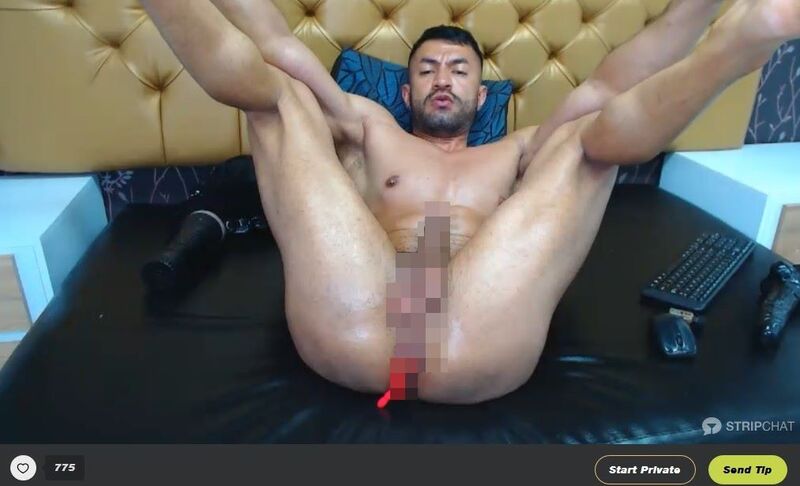 Private Show
So, this is where it's all in your hands... well not literally but you get my meaning. In a private show it's all about what you want. Once you've chosen the lucky lad - do yourself a favor before you go private and check his bio (or message him) to make sure that he's into the particular pervs that perk you up.
If you want a cam2cam session, some guys will charge more than a non-cam2cam private session. Unfortunately, there's no way to find which cam hosts do this and which don't. You have to click on each ones Start Private options and see their individual price rates.
Spy Show
A Spy Show is when you literally spy on another person's private show with a performer. To be honest guys, I don't think these are the best way to spend your hard-earned dosh. They cost the same as the regular private chat show and you cannot interact with or message the performer in any way. You can watch- but you cannot be seen or heard.
Ticket Group Show
Occasionally some dudes (generally couples or group sex rooms) host a Ticket Group Show. This is when the model(s) puts on an extreme show for viewers. The cam hosts determine how long their sexpectacle show will last and how much entry to the show will cost. It is not based on a price/min rate, rather an all inclusive pay-up front charge that can be anywhere from 8 to 200 tokens, depending on the performer. These type of shows don't happen all that often, as the guys mostly perform their X-rated romps for free in their public chat rooms.