Supermen Review - Hot Guys at Affordable Chat Rates
Last updated
January 18, 2021
Premium
Clothed Free Chat
First Purchase Bonus
Pros
Cheap private chats
Free C2C in privates
Discount Clubs
Live chat support
Cons
Tame free chat
Limited HD rooms
Few payment types
Supermen is a unique site on the gay porn scene, and feels much more intimate and comfortable, as do the guys themselves. The men are few, but that's just fine when dealing with a select group of professionals who know how to put on a show in free and private live cam chats. They're a sight for sore eyes, as is this site (Yet, it could do with an HD streaming makeover).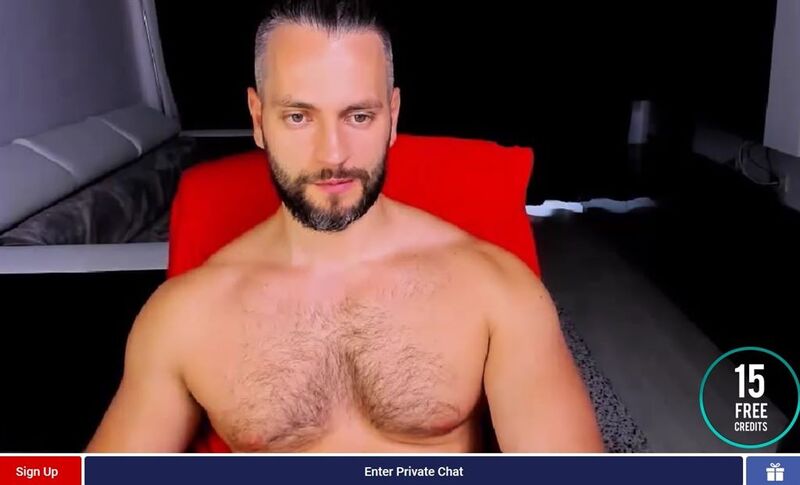 Many sites feel more like a free for all amateur club house, with bodies as far as the eye can see. But Supermen feels like you've come to meet friends, hang out, and even get down to some kinky business. The hunky hotties are so much more than performers, they are hosts. Most of them are clothed in free chat, but quite a few are, at the very least, shirtless, which is a fun surprise. When landing on the main page you will be faced with a difficult task - choosing. Not due to quantity, but quality. But fear not, the excellent advanced search on the upper right of your screen is a great way to get your bearings, and choose according to everything from physical appearance to kinks and sexual preference.
The Gay Cam Models
The models may very well be the best part about Supermen. Visiting multiple rooms shows that it's not a happy accident to meet beautiful, lovely, funny men who make you feel at ease and naughty at the same time. It's also fun to be able to interact with the hosts using the vibrator feature. Tips are met with moans and groans, and even fully clothed that makes the free sessions feel intimate and titillating. The best part is having a favorite host or two, and joining their discount club - And getting to see their videos, pics, and other content.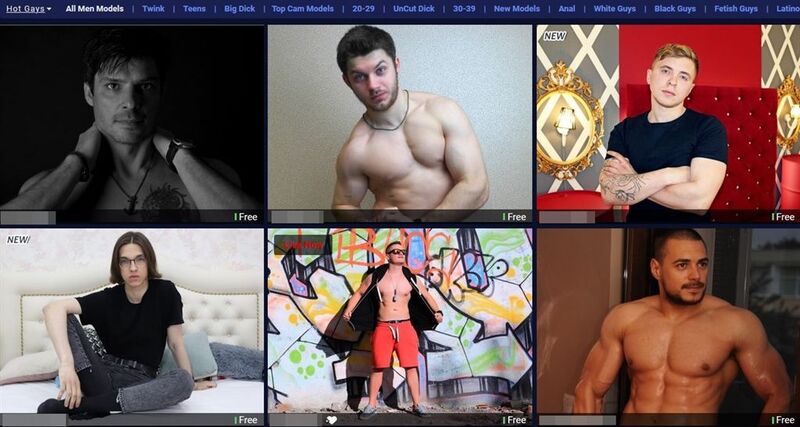 Supermen Feature Highlights
Model's recorded videos - This is a fantastic highlight to mention because not every site offers this perk to Discount Club members, for free. If you are not a member, you can go into any model's chat room even if they are offline and check out the library of pictures and videos the hosts create especially for the site, shows they have put on in the past, and even special made shows for specific members. Keep in mind that the purchase you make is valid for 24 hours only.
Pornstar Shows - Supermen members really are in luck, as quite frequently the site will put on a show that doesn't just include a real porn star, but a show you can help direct yourself. You would be able to make specific requests, chat with the star, and maybe even get some special attention. As long you are a member, these shows are completely free.
Other great features include:
Hands free mode - A timer you can set to tip randomly or particular time increments, which connects to the model's sex toy
Top cam models - Members can vote and make certain hosts part of the Top models on the site
Vibrator function - Some hosts are connected to a vibrator toy, which you can control by tipping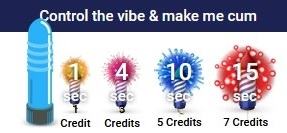 Getting Started
Sign-up is quick and easy. Simply put in an Email, username and password and start your Supermen journey to live cam porn shows galore.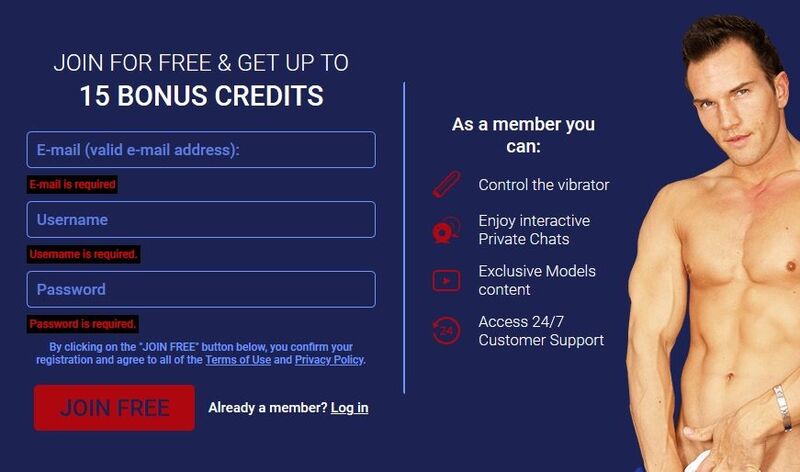 Chat option & Prices
You can chat for free on Supermen, but the kinky things only happen during paid chats. Still, plenty of fun can be had in the free live cams, because the level of personal interaction is so high, due to the handsome pros on the site.
Free Chat
On the main gallery page or your chosen category you'll see models with green or blue marks, indicating that they are either free (Green), or already in a private chat (Blue). You can enter for free and remain as long as you wish in the free chats, and message the host. Hosts that have invested in their profiles will have pictures for free, but most XXX pics and videos are for paying members only.
Private Show
The average private show rate across the site is $2.25/min, while the cheapest hosts can go for only $1.00/min to go one-on-one (these are usually the new hosts). The ultimate experience is, of course, the fabulous cam to cam live chats - Which are at no extra cost. Some hosts have another option of saving, for example, 20% of the cost, but only if you enter a chat that is a certain amount of minutes. This means that even if you leave early, you will not be refunded.
Candy Show
This cost effective chat option offers multiple members the chance to see a show that feels more like an event, as there are two stages. The first is the preview, which is free, where you get a taste of the host and what he's offering for the show itself. If you approve, tip and/or gift the model, as the other users will be doing, so as to reach the goal the host has set for the show. Once the goal has been reached, or the timer has run out (this is at the host's discretion), the show will start, which is the second part. However, if the amount was not reached, the show will be cancelled and you will be refunded your credits spent.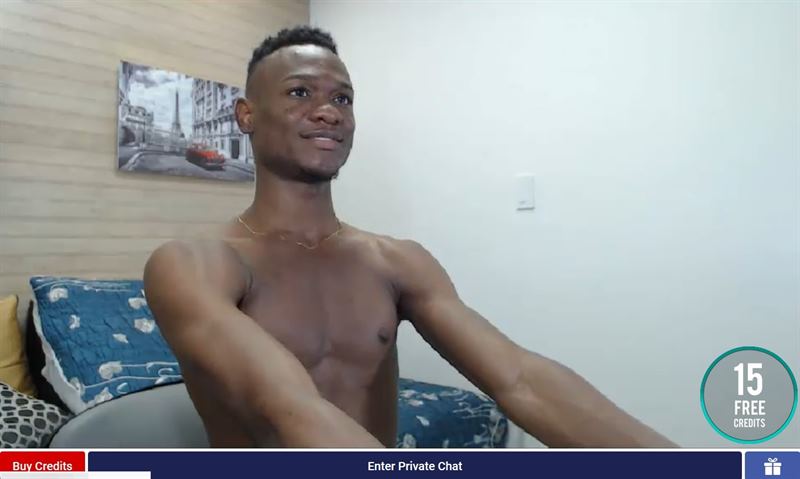 Payment Options
Supermen offers multiple options when it comes to payment, and even accepts special forms of payment from European countries. Another perk for paying on Supermen is that what you pay for is exactly what you get. 25 credits - 25$. No need to calculate rations and confuse the amounts.
The site accepts:
Cryptocurrency
Wire Transfer/Check
Pumapay (Cryptocurrency - By using this method you will receive 15% more credits)
Additionally, from Europe: ideal, Sofort, Paysafe and Direct Pay EU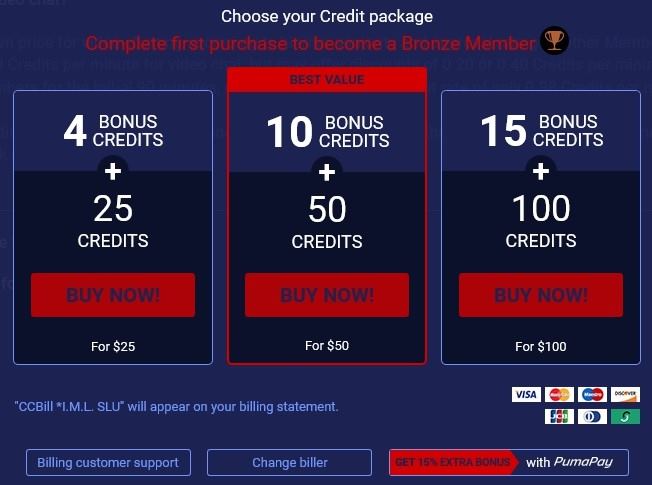 Membership Benefits
Another bonus of being loyal to Supermen is the excellent membership program, which elevates your status based on how much you spend. It does take a while to get to VIP level, but every time you go up a level you get bonus credits, which is handy. Here are the four levels of membership:
Bronze Member Perks: First 20 seconds free on all private chats, full access to hosts private photo galleries, free access to intro videos & monthly contest videos, discount of 0.60 credits/min on private chats, and free access to pornstar shows.
Silver Member Perks: Up to 10 bonus credits on every purchase, up to 10 treats on every purchase, discount of 0.70 credits/min on private chats, free access to pornstar shows, and a 25% reduction on past live shows.
Gold Member Perks: Up to 20 bonus credits on every purchase, up to 20 treats on every purchase, discount of 0.70 credits/min on private chats, free access to pornstar shows, and a 30% reduction on past live shows.
VIP Member Benefits: Up to 25 bonus credits on every purchase, up to 25 treats on every purchase, 0.90 credits/min discount on private chats, access to fully occupied group chat rooms, free access to pornstar shows and a 35% reduction on past live shows.
In addition to general membership of the site, certain hosts will have Discount Clubs for members to join and get special treatment. Each hosts offers their own deals, and here are the perks:
Get all your Discount Club membership fee back for video chats
Get a 0.60 Credits/min. discount on my private video chats
Get a 20% discount per video on all 'Past Live Shows' and videos
Save even more on 30-minute chats (30% discount) & on 60-minute chats (40% discount)
Watch host videos, which regular members pay for, for free
On The Go
The mobile version of the site allows for 2way video chat over the phone, and in some ways is even better than the desktop version. While the regular site has HD and quality issues, this is not felt on the mobile version, and in general things do go much smoother as well.
Video Quality
This section is probably the main downside to the entire site. The quality can vary from excellent HD to middling SD, and there is no way to know what the room you enter will be like. Though, at times, a host can be so engaging that the quality doesn't seem to matter.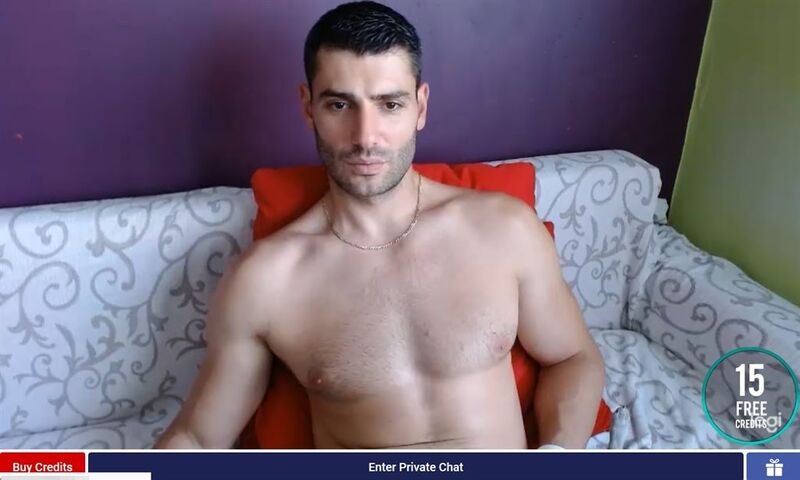 The Hots & Nots
The Hots
✔ Free credits for membership upgrades
✔ 24/7 Customer Support
✔ Great variety of professional hosts
✔ Efficient advanced search engine
✔ Large amounts of model content
✔ Mobile version has c2c feature
The Nots
✖ Some rooms have poor streaming quality
✖ No explicit action in the free chat
✖ Need to spend a lot to reach a higher status level
Before You Go
It would be easy to write a site like Supermen off due to the lower amount of hosts, but that would be a mistake. The quality of men is outstanding, as is the variety and diversity, in looks and in kinks. Whether you are looking for gay, straight, white, black, older, younger, super jacked or small and yummy, you'll find it all on this site. Though I might have preferred a more visually pleasing site, and better HD quality overall, this is one of the best sites for low-cost and wallet friendly sexy antics, hosts that make you giggle, and professional hunks to brighten your day.