Top Gay Sex Cam Sites Accepting Credit Card
Published
November 06, 2019
It doesn't matter if you prefer your guys to have a body of an Adonis or a torso of a twink, a good gay sex cam site should have plenty of both, along with everything in between. It also has to have a safe, discreet and secure payment system - impossible even for the sexy guys of Ocean's 11 to get their hands on (though you'd probably like them to get their hands on you). Read on to find out which are the top 4 gay sex chat credit card sites that are worth pulling out the plastic for.
---
CameraBoys

With so many hot hunks to choose from you're going to need to give yourself some serious me-time when it comes to paying a visit to one of the best gay cam chat sites around. Cameraboys has it all - and by all I'm talking about all the sexiest sirs online. What sets Cameraboys apart from many other live sex chat sites is that guys here are all pros at their job. If you're looking for the ultimate sexcapade with a horny dude that knows exactly what to do to get your dick dancing to his tune - then look no more and dive inside the decadent dude-centric webcam world of Cameraboys.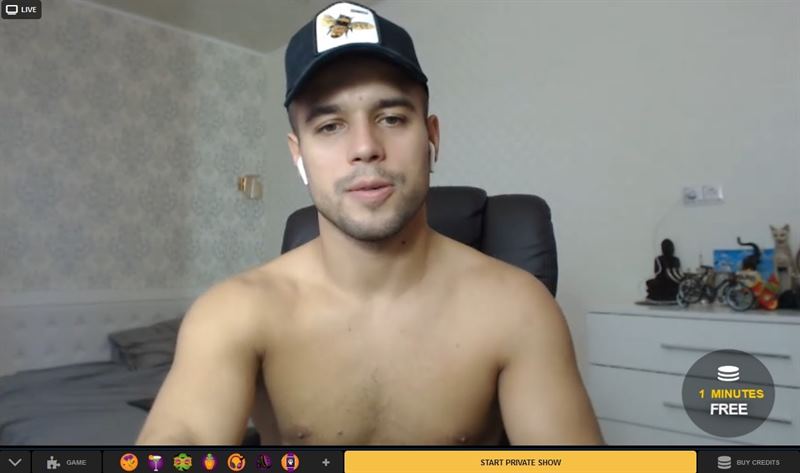 CameraBoys is a premium cam2cam chat site in every sense of the world. Premium gay chat rooms, premium HD video streaming, and an uber-premium kinks and fetish collection if you're looking for something less vanilla. Now the only thing that isn't really premium about this gay webcam site is its prices - and I mean that in a good way. Yes my friends, for some reason CameraBoys insists on having the best of the best for some of the lowest private chat cam rates online.
The cheapest rates I've found on the site start at just $1.00/min for a private cam session. And these low rates aren't one-offs - there's usually quite a few hunks that are wetting their toes as cam hosts and trying to build up a fan base by luring you in with ridiculously low costs. Grab'em while you can. I say. On average, though, you're looking at $2.40/min. If you want cam2cam and 2-way audio you'll have to pay a couple extra dollars on top of the base rates.
Paying by credit card is as simple as ABC. Select Get Credits on the top right of CameraBoy's homepage and decide on the credit bundle that best suits your requirements. Input your credit card info and you're ready to start that fantasy ride. Before you buy credits make sure you Spin The Wheel, you could 100% extra free credits on your purchase
Credit Card Options & Benefits:
Credit card options include : Visa, MasterCard, Maestro, Electron, Visa Bleue, UnionPay, Diners, Discover and JCB
Just by validating a credit card (without making a purchase) you'll receive 9.99 bonus credits.
Just so you know... Don't worry if you're on the down low - on your billing statement all transactions at CameraBoys appear under the name of the payment provider and all information and financial data is encrypted and protected by multi-faceted security layers.
---
Flirt4Free

Flirt4Free isn't a traditional sex cam site - it's more like a buddies with boner benefits cam platform that's as much about the seduction as it is about the X-rated fun that takes place in cam2cam private sessions. The site has a huge amount of gays, bi-men and bi-curious boys from around the world who are looking for playmates to party with.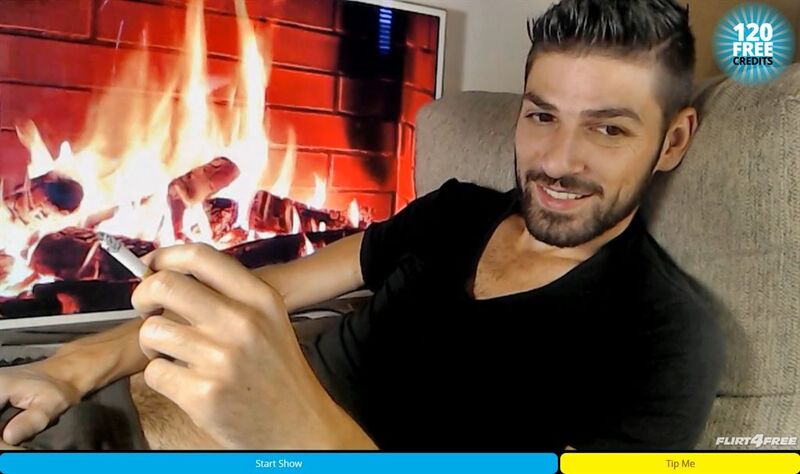 The Flirt4Free fellas aren't shy when it comes to showing off their ample assets. Unlike many other premium gay cam sites, these dudes (while they're not meant to) don't seem to be shy in demonstrating their dick prowess in the public free chat rooms. Lucky you! With around 150 online at any one time you're not going to be stuck for choice when it comes to finding the perfect partner to party with.
Price wise is where things get a little tricky. On one hand some of the buff blokes are getting down and dirty in private cam chat session for just $0.50/min, but that's by no means the norm. Most charge around the $4.55/min rate. My advice - on the right of the homepage (after you select Guys) - go to the View By drop down menu and choose Prices. This way your results are categorized according to the price/min they charge for private chat sessions. This way you know up front how much your dream dude will cost.
To pay by credit card, select the green Buy Credits box on the right of the homepage. Choose your preferred package. Fill out the payment form that will automatically appear, make sure you confirm you've read the Terms & Conditions, click/tap Complete Purchase and you're ready to flirt (and more) away.
Credit Card Options & Benefits:
The site accepts: Visa, MasterCard, JCB, Diners Club and Discover.
Under Live Cams on the homepage, the drop-down menu features a Promo section. Check this out for promo codes giving you discounts and bonus credits. Before you select your credit bundle, click/tap on Add Promo Code at the bottom of the pop-up box and enter the relevant promo code for your Flirt4Free freebies.
You get 120 credits just for validating your credit card details (no purchase necessary).
Flirt4Free likes to give you choice; choice of hot hunky homies, choice of HD streaming, choice of the kinks and fetishes of your persuasion and choice of credit card payment. If you don't want all your action charged to one card you can simply add additional cards to your Flirt4Free account by going to My Account on the top right of the homepage and then choosing the Add Payment Account.
---
Supermen

If you've paid Supermen a visit in the past but haven't been there for a while, things have changed. Once this stalwart of the gay cam scene was considered more a cam hookup, xxx social entertainment site. Today it's about one thing and one thing only - hot hunks looking for some husky hardcore happenings.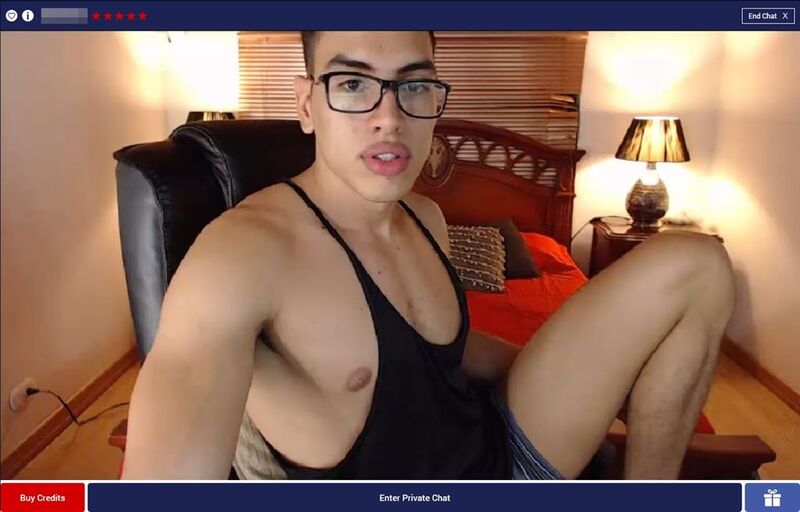 There are no bells and whistles at Supermen, it's basic, straight to the point (though that's the only straight thing about it) and focuses all of its attention on one thing - guys. Don't go there expecting to be entertained by anything other than muscles, twinks, bears and boys. The search engine lets you filter your results by the usual groupings such as age, ethnicity, body type etc., but this also is direct to the point - the other two groupings are dick size and roleplay. So if you're a bottom or a top, or like many of the horny homies, being versatile, you can easily find the perfect partner.
When it comes to pricing - Supermen keeps up its ethos of direct and to the point. One site credit is worth $1.00. Oh I wish other sites would be that direct... On average the guys are going to charge around $2.25/min for some one-on-one cam action. If that's out of your price range don't worry, many of them are minimalists asking for just $1.00/min.
To stock up on Supermen credits just go to the Credit box on the top right of any page. Choose the credit bundle that suits your wallet and then simply fill in your details. The site also offers you the option to change your currency before you purchase a package - so you can see how much it is in your local currency.
Credit Card Options & Benefits:
The site accepts: Visa, MasterCard, Maestro, Discover, JCB, Diners Club and Switch.
Models can offer discount codes giving you either 0.20 or 0.40 credits off your min/rate of private chat with them. Ask nicely and you might just score a discount that can applied retroactively to your session with them.
If you pay for a 30-min or 60-min one-on-one cam session upfront you get a 20% or 30% discount accordingly.
Most of the gay webcam models on Supermen are amateur exhibitionists. Unlike the pro cam dudes, these boys are really up for anything, so don't be shy (but be polite) and let them know your wildest extreme fantasy. At Supermen - anything and everything goes.
---
LiveJasmin

LiveJasmin deserves to be on this list for one glaringly obvious reason - the guys. These cam models work for the privilege of being a LiveJasmin cam host and it shows. Each and every one is at the top of his game - and by this, I mean they're the A-listers of the categories they represent.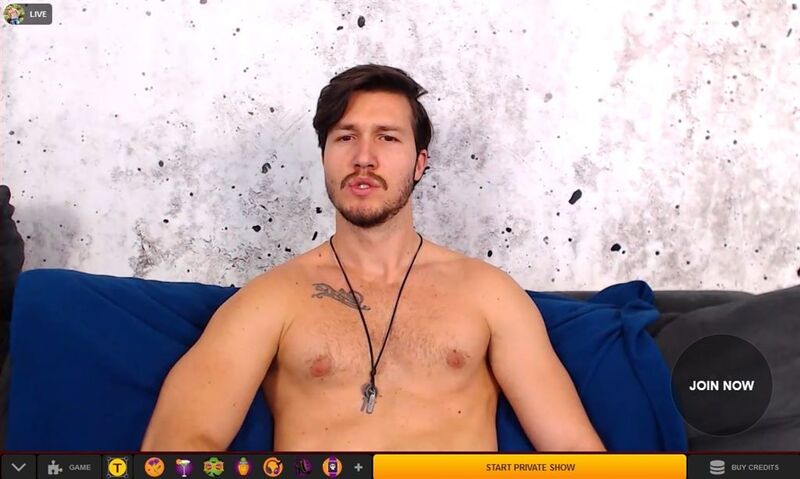 To be honest, the site doesn't have the quantity of cam performers that many of the homo-centric cc gay cam platforms do, but in this case - quality far surpasses quantity. Even if you're looking for an amateur type, boy-next-door sex buddy - at LiveJasmin he's going to be the most professional boy-next-door amateur you can imagine. If you've got a fantasy picture of the perfect dude in mind - chances are he's online at LiveJasmin.
Chatting with these demi god gays is surprisingly affordable. On average you're looking at around $2.80/min, but if you're lucky and it's peak time, you can find new boys online with starting prices at just $1.10/min. Quick heads up though - if you want cam2cam and 2-way audio - you'll have to add an additional $1-2/min.
So over to the nitty gritty of paying for the pleasure by credit card. Simply select Get Credits on the top right of the homepage. Choose the credit package that suits your budget, Enter your details and you're ready to rock that cock.
Credit Card Options & Benefits:
The site accepts: Visa, MasterCard, Maestro, Electron, Visa Bleue, UnionPay, Diners, Discover and JCB
Opting in to Smartbuy is an automatic way to make sure you've always got credits in your LiveJasmin account. If your account balance goes under 7 credits, the system will automatically purchase 27.99 credits ($47.99) to top up your balance. You must manually select this feature and can opt out at any time.
You get 9.99 FREE credits just for validating your credit card details (no purchase needs to be made).
In the Category menu on the left of the homepage, check out the section titled Exclusive. The boys in this block only perform at LiveJasmin, meaning they won't be trying to webcam on other sites at the same time. So, they'll have fewer overall viewers to their webcam room, and be more readily available for you. While you may not find many of them online at one time - each and everyone of these faithful LIveJasmin fellas is well worth a visit.
---
Conclusion
CameraBoys grabs the first place podium in the finals of the best gay cam chat sites that take credit cards because quite simply, it come out on top in every aspect. A huge selection of guys covering most kinks, fetishes and appearances, great HD streaming options, cheap chat rates and of course, a safe and and secure credit card payment system.
The only thing left for you to do is whip out that plastic and get the party started.