Best Cam2Cam Sites for Chat with Gay and Straight Guys
These are the best cam2cam sites that offer great gay live shows. The platforms are both freemium, with amateur models strutting their hot stuff, and premium - where webcam models are sleek and neat, but you will have to shell out some hard cash to engage with them. Whatever penchant you have, you're sure to find the answer to it in this article.
---
Flirt4Free

Flirt4Free is another platform in the premium live sex cams group, which doesn't allow full access to nudity for free. Just occasional short sneak peeks. However, after you become a paying member, the shows are amazing. You can see from their galleries, the models are all pros, and the settings are sleek and clean. The site hosts nearly 500 models always online, with the male models making up about 200 of them.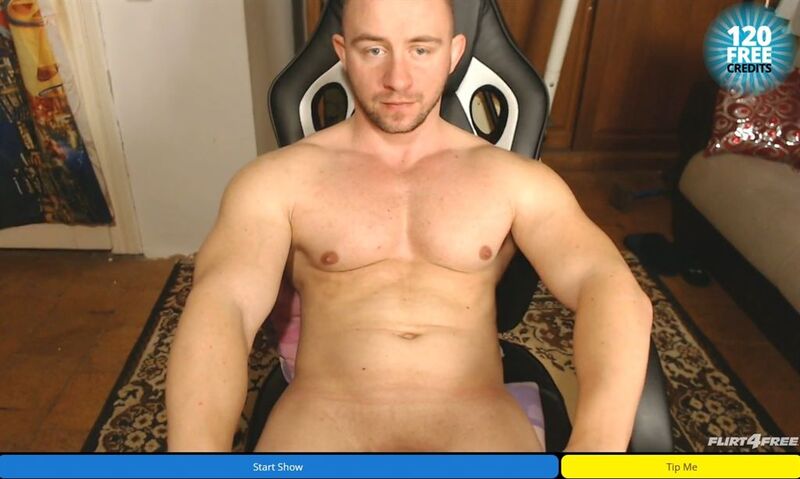 The gay cam models are as gorgeous as girls. Their muscular physique will seduce you to play and their huge cocks will get yours up high and hard. They are not averse to various gadgets as well, and often you will see them shoving dildos and other toys into their pert bums. The guys cater to different tastes and there are bears, twinks, Twonks, Otters and the rest. But all are very eager to please, for your hard cash.
The navigation into that category is instantaneous. In the most upper bar above your gallery screen are 3 buttons: girls, guys and transgender. You click the "guys" and the gallery of all male performers opens up. Now, just stroll between the rooms and choose ones that catches your eye.
Most of them stream in high definition of at least 720p, so you will get superb quality show. And btw, neither cam2cam nor 2way audio are surcharge on Flirt4Free. Both included in the standard chat rates.
So the pricing for the private shows start at $0.45/min the cheapest and the average hovers around $4.10/min. If you see tag "Premier Chat" on a performer's room it means it's one of the higher rated models and may charge more.
You can pay with traditional credit cards and many alternative methods like cryptocurrencies, PayPal and brand gift cards. The transaction system is totally secure.
Tip: If you have money to splurge on your live cam indulgence, then Flirt4Free is certainly a worthy destination. Gorgeous clean looking models, nice shows, great time. End of...
---
CamSoda

CamSoda is my second favorite freemium site in the live cam universe. And actually, from some aspects, it can be the first. For example, everything that has to do with the beauty of its models. They are all, predominantly, gorgeous. The platform hosts thousands of amateur adult performers and allows free access to full nudity. However, as in other cases, if you want to take your chosen model private, you will have to shell out some tokens for it.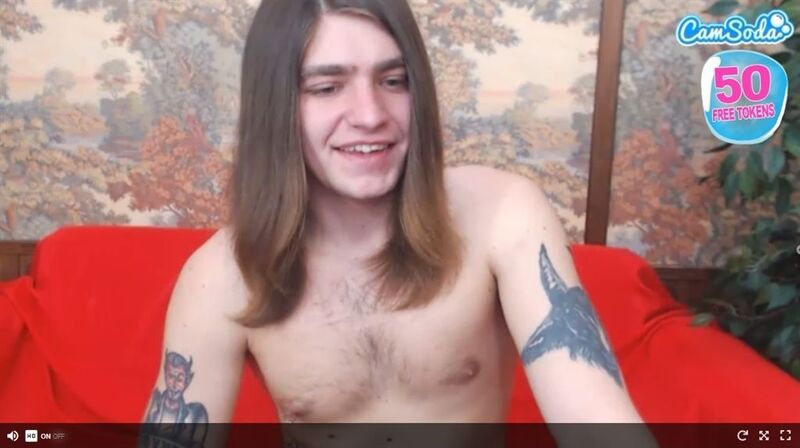 The gay section of the site doesn't disappoint. Despite having a somewhat limited choice of male models, those that are there are good looking well hung hunks. They will play with their huge schlongs in front of your hungry eyes, do gadgets, tease you or do any other how you order. They are on the youngish age scale and high end aesthetics.
The search and navigation into the gay category is a bit cumbersome. The site works with tags and has a hidden menu under a tiny blue wheel in the right upper corner of the window scree. Best and quickest option would be just to type "male" in the search window and get into the desired category.
Most of the models stream in high definition and you can see an HD toggle in the lower corner of the room window, signifying there capability. There is no surcharge for cam2cam or 2-way audio and it's included in the standard price rates.
And speaking of prices, if you do decided to have some private chats with your favorite cam boy the cheapest rate starts at $0.55/min with an average being $2.75/min. CamSoda accepts all major credit cards and some alternative methods as well, like PayPal, Bitcoin, wire transfers and others. The site is completely safe for money transactions.
Tip: if the search discomfort doesn't put you off, it's a clean and sleek site for any kind of free hardcore action. The boys are as gorgeous as girls and as obliging.
---
Chaturbate

Chaturbate is the most trafficked sex cam site online. With thousands of amateur models doing all imaginable hardcore acts online, it allows free access to all the action. The site is defined as freemium, but honestly, you can spend there hours on end, watching all the action without spending a dime. Only if you really get into that one special model and wish to have him all to yourself, you'll have to splurge on some tokens. The platform streams in HD and even 4K.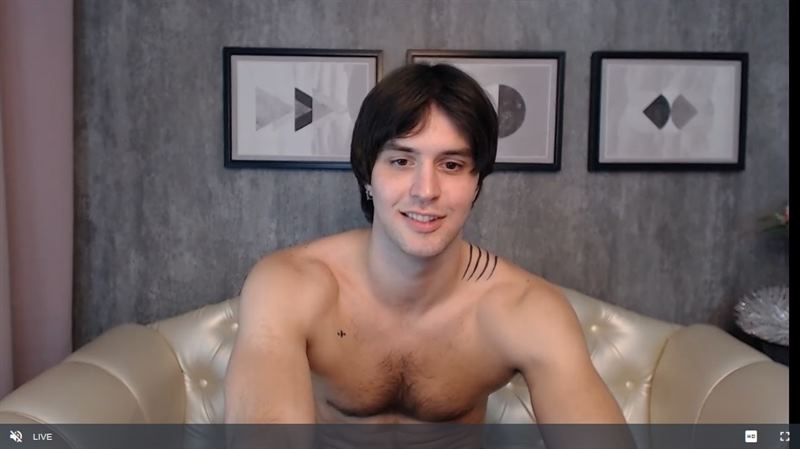 Well, the gay section of Chaturbate is no less amazing than the rest of it. The humongous number of gorgeous performers is totally overwhelming. They all play with their huge members and gadgets to please the hungry voyeurs. And there is another aspect to this platform's popularity: by allowing any visitor to become a broadcaster themselves, it became one huge exhibitionist universe, catering mainly to male viewership. You have an enormous amount of men broadcasting themselves at any given moment, 24/7.
Getting into the gay category is beyond easy. Immediately when the main page loads up, you see a big "Male" button in the upper bar above the screen. Click it and you are in the category, with an enormous choice of live show rooms currently online.
The majority of the performers stream in high definition, some even in 4K. Each room has a small toggle signifying video streaming capability and when you click it, the menu displays various resolutions. HD is either 720p or 1080p, with some occasional 4K feeds.
The cheapest private rate starts at $0.60/min with an average being $2.30/min. The high end performers may charge more at around $9.00/min. Cam2cam and 2way audio are included. The site is completely secure for money transfers and accepts all major credit cards as well as numerous alternative options, such as alt-coins, PayPal and wire transfers.
However, there are some other aspects to this freebie hardcore paradise. Being amateur, its models may come across as less polished and sleek - more sloppy. So when you visit any of the numerous live show rooms, you may encounter lots of 'fluids', a bit of messiness and somewhat realistic set ups. But hey, remember, all cam shows are free. Another flaw is the cam2cam set up, which is cumbersome.
Tip: well, if the task of the broadcasting set up, and a messy side of a totally free amateur shows do not deter you, then Chaturbate should be the top rated free site to check out.
---
Cams

So, Cams.com is a golden oldie of the live cam universe. It has been around for close to 20 years and is one of the first premium sites online. It doesn't allow any access to full nudity for free, just rare short sneak peeks. And until you sign up as a paying member, you will be pestered with relentless pop-ups, urging you to sign up and buy tokens. However, its models are aesthetic and obliging.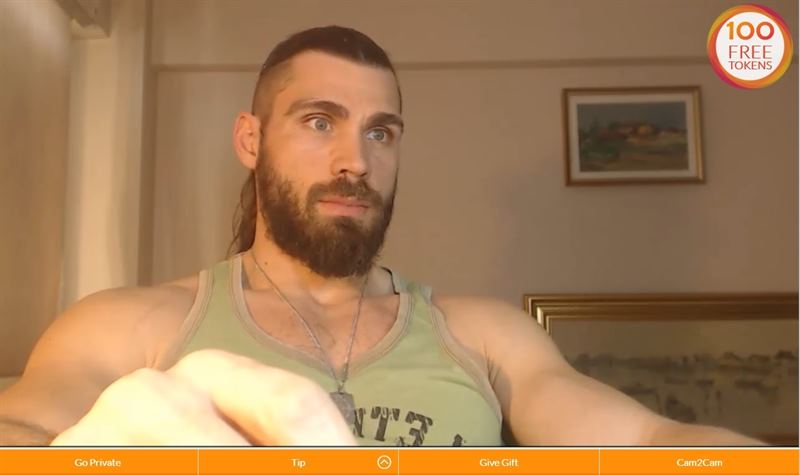 Cams' guys are as gorgeous as its girls. Lots of hunky burly big men, with big dicks. Although you may find some willowy cam models, of more delicate physique, the vast majority is of a muscular type.You have guys with tattoos, ripped 6packed tummies and huge hard schlongs.The amount of performers is huge - well close to 100. So you are sure bound to find at least one to spend your time with.
Navigating into the gay paradise is really easy. On the upper bar above the general gallery screen are 3 visibly distinctive menu buttons of 'female, Male and Trans'. Click on "Male" and you are in. Now all you have to do is take a stroll through the various rooms online having shows and choose which to join or take private.
And speaking of private, the cheapest chat rate starts at$1.00/min, with an average being $3.00/min. If you wish to have cam2cam, you will have to shell out that extra dollar/min on top of the regular chat rate. But, most of the models streaming in HD, maybe it's worth it.
The major flaw of the site is its payment options. Maybe because it's one of the oldest online, it sticks only to traditional methods like major credit cards and checks. No PayPal and other alternative options here. It would be smart to upgrade to get more members.
Tip: despite nice models and hot shows, the prices and payment options are not the best out there. If you don't mind splurging on some good chats, there are better options.
---
BongaCams

BongaCams is another site which gets you access to explicit shows for free. It has a large base of performers, with several hundred online at any given moment. And the plurality of the models are streaming high definition broadcasts.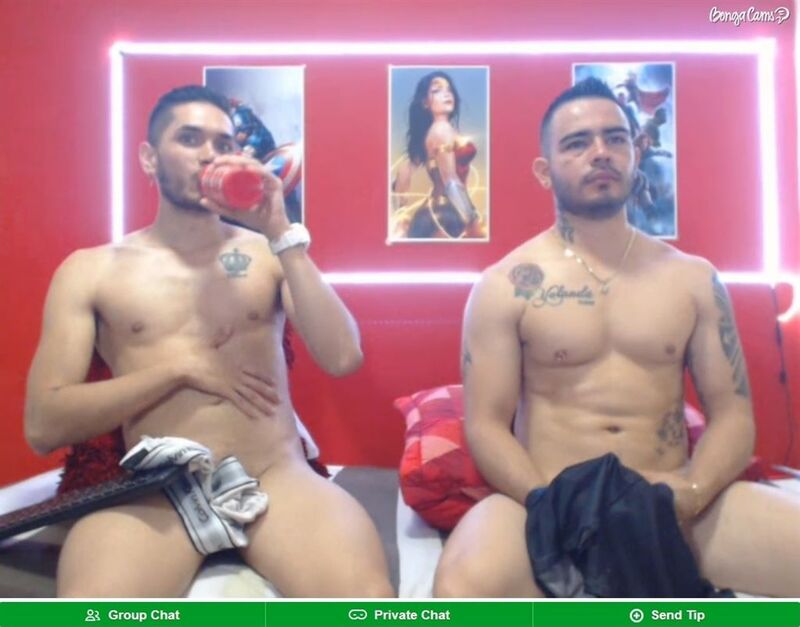 If the female nymphs on BongaCams are gorgeous, the boys are not as enticing. There are around 90 show rooms online at any given moment, and the men there are on the lower scale of 'amateur'. First, many of them are fully dressed, and those that are not - aren't particularly appetizing. They do tease and play with themselves. My advice - stroll from room to room and try to zoom in on those that interest you.
Getting to the guys category is easy. When you open the site, in the upper bar above the general gallery are various categories buttons. Click "males" and you are all set. You get the designated males cam rooms which are 'live' if they are online and video streaming capability.
Usually, most of the performers can stream in high definition of either 720p or 1080p, although they have lower capability as well. Dunno who wants lower, but the possibility is there.
Because you can get most of the chats for free, the site doesn't like to muck around with different price options and sets a fixed rate of $3.30/min for a private chat with the model. Especially popular performers may refuse to go private unless you pay more. But, cam2cam is included, so you don't have to pay extra for that.
BongaCams is very liberal with the payment methods and it accepts all the standard credit cards, in addition to many alternative options like PayPal, bitcoins and Skrill. All transactions are secure and discreet.
Tip: yes, this site is mostly free, but hey, there are several better ones. If you just want to hang out in free chat rooms and not go private, this site is a top choice.
---
Conclusion
My prize for best "value for money", goes to Flirt4Free. This live sex platform certainly has the hunkiest guys with muscular physiques, who put up great entertainment. The streaming quality is superb - HD 720p, at least. The chat rates are reasonable - you won't break the bank if you partake. And the cam2cam feature is included in the price paid for a private encounter.