Top 10 European Cam Girl Sites
Published
January 08, 2020
European cam girls do it for me 'cause on the outside they have that elegant, refined come-hither look, but once you get to know them, they're some of the kinkiest, extreme exhibitionists online. Read on to discover where to uncover the most seductive and sexiest ladies from across the seas in my comprehensive round-up of the Top 10 European sex cam sites.
---
LiveJasmin

Based in Hungary, it stands to reason that LiveJasmin rocks the Euro charts with their huge roster of horny hotties. There is, at any one time, a minimum of five languages spoken on the site, with the majority of the lovelies online coming from countries across continental Europe, Russia, and the UK.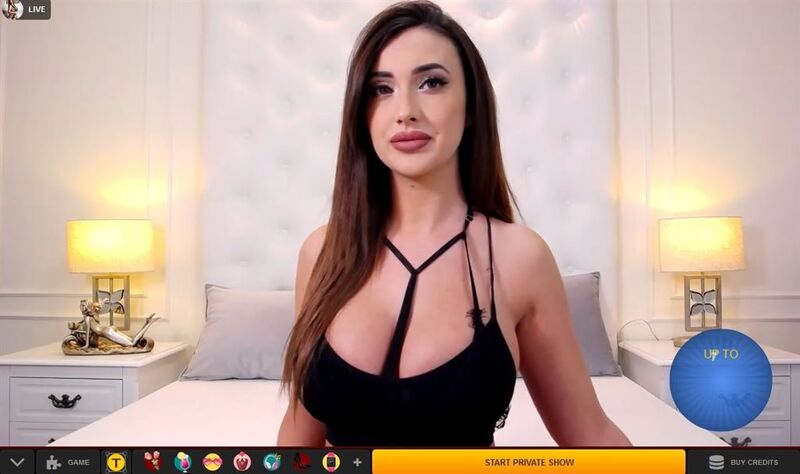 It's beyond easy to find your European flavor at LiveJasmin. Firstly, most of the glamor girls sizzling up your screen are non-Anglos, - you can simply go the top menu above the gallery of girls and click/tap on the search icon immediately to the left of the small magnifying glass. This gives you the option to filter your results by Region. There's usually around 1,000 plus streaming beauties to now choose from. If you're looking for a particular lingo - go to the left hand nav bar and select Language. Almost all are fluent in English and another language such as Spanish, German, Italian, French and a host of Eastern European dialects.
LiveJasmin's babes are as good as they get. They're all sexperts in a host of genres, so if you're looking to have a spicy session that's a bit out of the norm - you've come to the right address. Almost every cam cutie has a passion for one or more kink. To find your particular porn perv go to Willingness in the left hand nav bar and take a look at the major categories such as fingering, squirting, dominant and submissive etc., Now this isn't even including the sub category fetish models (that's a whole different ball and gag game).
LiveJasmin is a premium site with best-in-class feature, so don't expect discount dollar rates. On average you'll be laying out around $2.40/min for a private cam session - though new models and those holding a Sale often have cut-rate chat rates for just $1.00/min.
---
Stripchat

Stripchat is all about the obvious. It obviously has the best selection of amateur and pro porn cam models out of all the fantastic freemium cam sites online. It obviously makes sure that as more and more girls come online - HD streaming is a must. It obviously works hard at keeping private chat rates to a minimum and it obviously 'flags' a girl's location and nationality as of equal importance to their skills in the sack.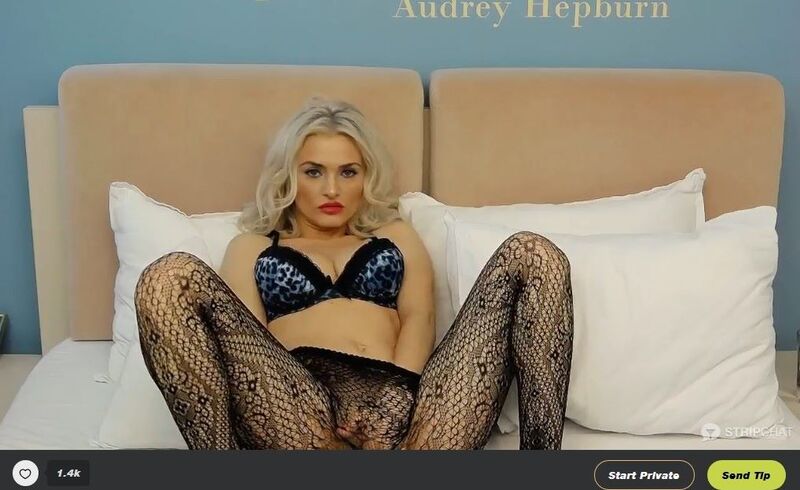 The homepage features snapshot after snapshot of girls practicing their porn performances. Expect full-on nudity and extreme exhibitionism from the get-go. At Stripchat, you don't have to pay or even wait to see the X-rated fun and games. It's obvious the moment the homepage loads. On each XXX photo you see the cam babes nickname and a small flag indicating her nationality. It's easy as that to find the Euro gals. But, if you're like me and your knowledge of flags isn't up to UN standards then simply select Show All Tags at the bottom of the left hand nav bar. This brings up an alphabetical listing of all the major search groups, including nationalities.
Stripchat is a true mixture of amateur and professional porn performers, which means the standards of the lasses can vary from drop-dead gorgeous deviant damsels to innocent looking girls next door experimenting in their bedrooms. If you're looking for something non-vanilla and don't want to go to a fetish-centric site, then you're going to be spoiled for choice here. In the search listings mentioned above you'll find every kink from anal training to spanking, squirting to SPH.
On to the nitty-gritty of costs. As you'd expect, prices start a super-low $0.75/min for a 1on1 private sex chat session and move on up. On average however, expect to fork out around $3.00/min. A word to the wise, many of the babes won't go into a private session unless you commit for a minimum of at least 5-10 mins (many won't even go private as they prefer to get flooded with the tips in their free open rooms). Some include C2C in the cost, others charge extra, even double if you want a 2-way cam session.
---
ImLive

ImLive is one of the earliest live porn cam sites. Today, over 40,000 banging babes are registered as ImLive performers and the site is renowned for offering some of the cheapest video chat rates around. ImLive is far more than just a one-on-one video chat site, it's got a whole slew of naughty features, including A-list porn-star performances, sexy shows and kinky contests that'll keep you tugging and rubbing for hours on end.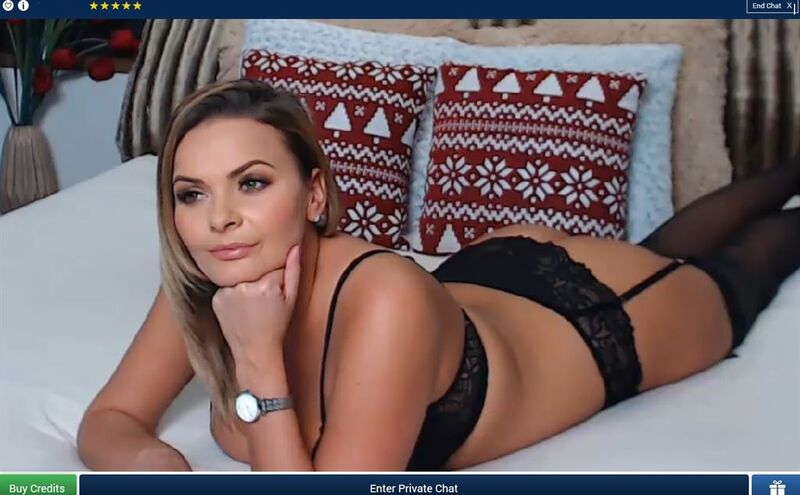 According the site's search parameters, ImLive features bonking babes that together speak 27 languages. Most are bilingual - English and their native tongue. While you can't search according to where they're based (though most are located across Europe), you can search for a play partner according to the languages they speak. On the top nav bar, to the right of the small magnifying glass icon, select the advanced search icon (three parallel lines) and this pulls up an in-depth list of search parameters. Simply click/tap on Languages and tick the boxes of the lingo that you'd like the model to be fluent in.
ImLive has loads of luscious ways in which you can play with the sexy senoritas. My fave are the site's kinky Candy Shows. When the girl decides it's time to give us a sweet treat, she'll start a countdown to a Candy Show. She'll tell you how much you have to tip to get a virtual seat to her XXX show, as well as how long the show will last for. If us horny guys tip her enough she'll put on a full-on sex spectacular.
The prices at this delightful bistro of babes are super-cheap. Private chat averages around $2.25/min with some of the European cam girls happy to entertain in the extreme for just $1.00/min. And, if you find a fave femme that you keep coming back to for second helpings, sign up to her Discount Club and you'll get some delicious deductions on private video chats and can savor any past videos she has uploaded for your viewing pleasure.
---
CamSoda

If you're one of those people that find it hard to make a decision - don't go to CamSoda. With around 800 plus cam girls online 24/7, most of whom have already got their porn party started and are wet and wild in their free cam chat rooms, it's going to be impossible to firm up your choice to just one hardcore hottie. But, on the other hand, if you love international fetish femmes that like to twerk, jerk and squirt in your face then you'll find a lot that'll make your horny and happy at CamSoda.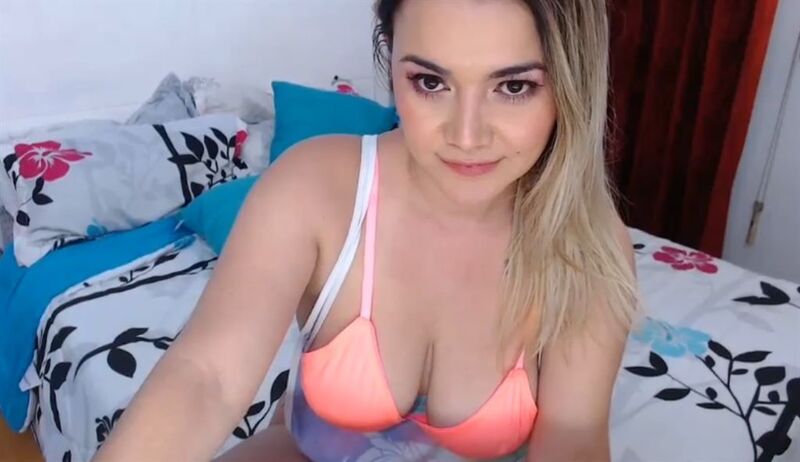 There's no easy way or simple shortcut to get to the hundreds and hundreds of Euro cam girls at CamSoda. First you have to go to the top right View All Tags button, which brings up all the search words the cam hosts tag themselves with. The fact that there are 740 pages of search results, each page with 25 categories means a lot of searching to trawl through. From anal to fisting, from big boobs to bondage, lesbian to blowjob and that's only page one. The results aren't alphabetical so it can take time - but you can expect to find German girls on around page 6 of the results, French on page 7, Russian on page 11 and Italians on page 18.
Many of the sex sirens on CamSoda are amateur extreme exhibitionists which means they're getting a kick out of the idea of being perved at. Good for us, free fetish action - on the other hand they like to do what turns them on and many won't even go into a private chat session with you. They'd rather get tips in their open rooms and have a global audience wanking one out to their performance. Those that do do private chat sessions tend to be open to anything. If you're looking for a demure dame this ain't the place to be.
Once you've found your Danish dreamboat or your Portuguese porn-star and she wants to spend some private one-on-one time with you, CamSoda costs aren't going to hinder your new raunchy relationship. Some rooms offer ridiculously cheap cam rates starting at just $0.55/min, though on average most girls charge around $2.60/min.
---
Flirt4Free

With the tiniest bit of encouragement, the flirtatious sex goddesses at Flirt4Free do far more than just flirt with you. This site has a bit of everything and by that I mean it has 56 categories of spicy sex (i.e - an amazing collection models who are devilishly deviant). And when it comes to finding a Euro gal, Flirt4Free knows exactly what you're looking for and delivers some hardcore HD fun with a Western or Eastern European sex model in just a couple of clicks.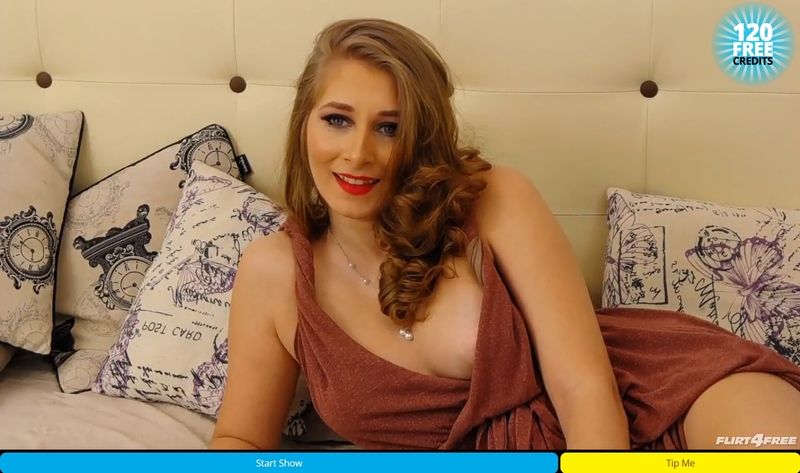 Unlike most of the adult video chat sites that have a strong showing of European cam chat vixens, Flirt4Free makes it super-easy to get to the girls with the sexy accents. On the homepage you have two choices, you can search by language or go directly to European cam girls and view them one by one. To search by dialect simply select Languages on the right of the homepage - options include; Russian, Polish, French, Spanish, Dutch, German, Italian etc. The other option is to go to the top nav bar and under Categories select European Girls.
The site has an unbelievable fetish home with models categorized according to their preferred kinks. So, if you're looking for a French girl who's into fisting, a Spanish slave or an Austrian that loves to anal train, Flirt4Free serves it all up on a provocative platter.
On average, a private cam chat serving at this European buffet will set you back around $4.10/min but... some of the international dishes start at just just $0.45/min.
---
XLoveCam

XLoveCam is a Europe-based adult webcam platform which knows its audience. Available in 27 languages, it's a euro-orgy that everyone's invited to. There's usually around 600 plus horny hotties on the site and the majority of them are streaming in HD. So, if you're looking for a taste of some continental coochie - then I hope you're hungry 'cause XLoveCam is an all-you-can eat buffet of babes waiting for some pervy patrons.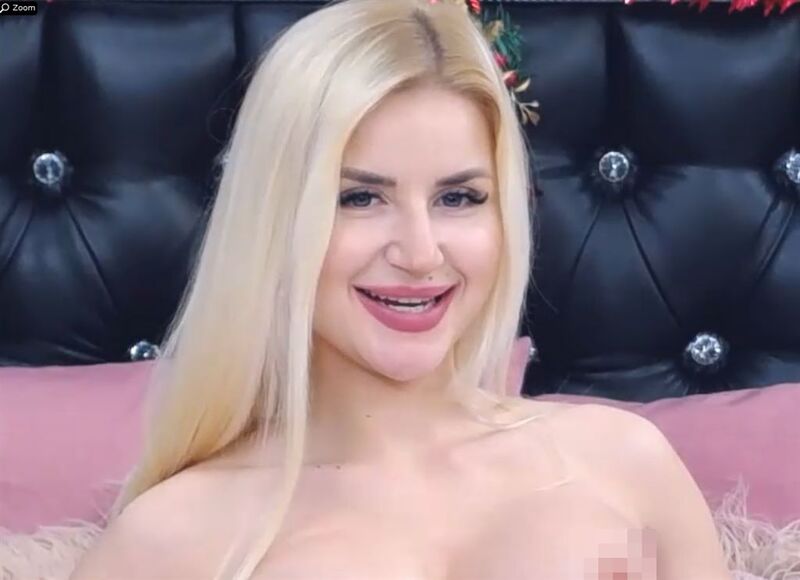 It's not really a matter of finding the euro-sluts on this site as they're almost all from across the ocean. It's more a matter of narrowing down the nymphos to the ones that'll flick your stick and keep it hot and hard. All you have to do it hover over a snapshot and a flag (or flags) appear in the top left indicating the language that the porn performer parleys. Another way is to go into the search bar on the left side of the homescreen and select languages: German, English, French, Spanish, Portuguese, Italian and Dutch are the options that come up - but there are so many more lingos lurking on the site.
Most of the action in the free rooms is pretty tame, but don't let this fool you. These babes are some of the kinkiest in Europe. Once you go private with them, your sweet Swede quickly takes off the costume and shows you what fetish femme fatale she really is. Believe me, these girls give a whole new meaning to extreme. Anal, dildo, pussy fingering, spanking, squirting, nipple torture and golden showers rule these rooms - and that's just the tip of this freaky iceberg.
So if all of this isn't enough to get you worked up for an XLoveCam wank-fest - then their prices will. This site is cheap, super-cheap. On average, a one-on-one private sex chat show with one of these Euro-babes will set you back just $1.90/min. Even better news, you'll find plenty of girls that are partying for just $1.10/min.
---
Cams

Cams has it all and more - this premium live webcam sex site merges the real with the virtual and offers an online live sexperience like no other. Cams is all about the continental Connexion, a tool that lets you hook up your Lovesense Max with the babes Lovense Nora and enables you to both cum together in an international orgasmic blow-out. And, when it comes to cumming with hot Euro-muff - Cams has plenty of them to choose from.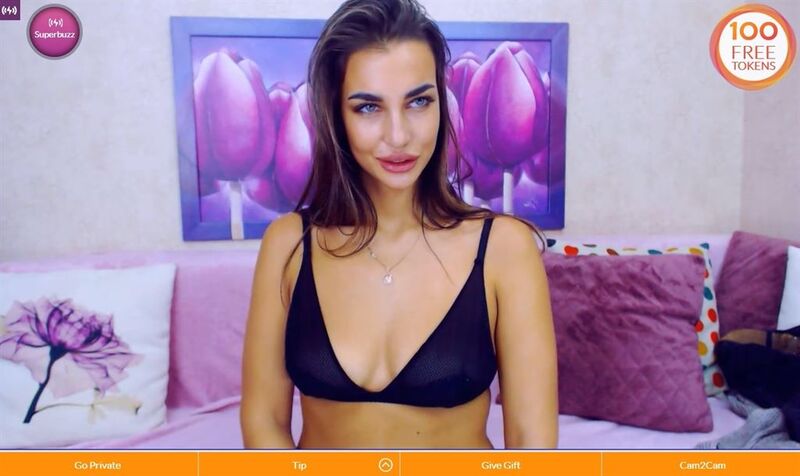 Hundreds of snapshots from recent live feeds will fill up your screen the minute the homepage loads. But, if you're looking for a continental honey cave to dive into, you'd better start narrowing down the results pretty quickly 'cause at any one time, there's at least 500 plus pussies to choose from. All you have to do to find a continental cutie is to go to the top of the page and search via Region or Language.
If there's a little HD icon on their snapshot you know you've landed on HD streaming rooms, but at Cams - you'll find HD hotties are the majority with only a handful not yet on the HD express. While there aren't many hardcore happenings going down in the free chat rooms, at lot of the girls host nude shows. Basically they take it all off and carry on chatting (quite often while they play with themselves) in the buff, but these shows costs a few dollars to see - a sort of paid for X-rated chat room that's only open for 30 mins or so.
With so many European babes broadcasting and with such an easy way to find them, you may be wondering why Cams isn't higher up on my list of sex cam sites for European girls. Well, it's all down to they money. On average it's going to set you back $3.00/min for some private action - with the cheapest cam babes starting at $2.50/min. Ouch!
---
Chaturbate

So there are few raunchy rooms streaming at Chaturbate - a mere 4,000 last time! Yep friends, that's no typo - expect to see around 4,000 plus porn and wanna be porn stars twerking their tits and playing with their pussies at Chaturbate day and night. This monster machine is the global gathering place of exhibitionists and naughty nymphos, all of whom are looking for your attention to be directed. It's so huge that even if you narrow your search to just Europe/Russia - you're still looking at a couple thousand plus rooms featuring some of the horniest hardcore hussies you'll ever have the pleasure to come across.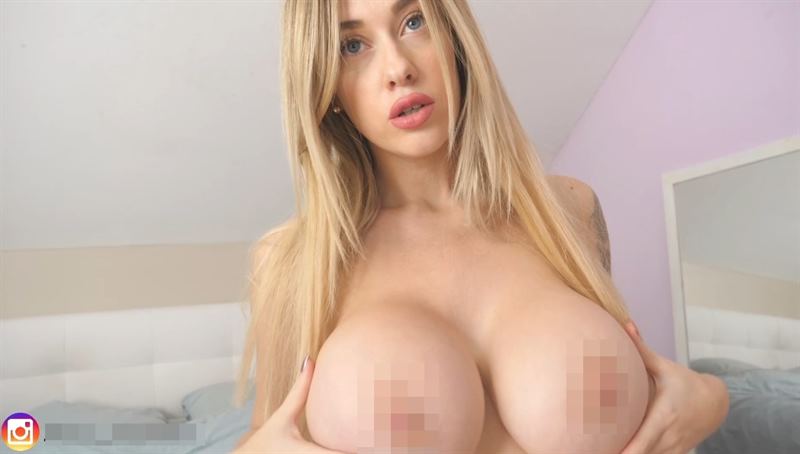 When it comes to finding the perfect porn princess with a European or Russian accent, Chaturbate delivers in droves. On the homepage select Advanced Options (the link appears on the top right of the screen above all the search tags) and set the geographical location to Europe/Russia. At the same time, choose to Show Locations. When you do this - a little pin appears in the preview snapshot of each model, indicating where they're located. OK - it's not fool proof - some babes pin themselves as being located in Wonderland, Space or Fuckland, etc., smart asses for sure, but many will tag not only their country, but also their city.
Once someone catches your cock, it's time to delve deeper - most of the X-rated chat rooms stream in HD - but the feed doesn't necessarily come through in the best resolution possible. Do yourself a favor and hover over the live feed, when you do this, a small HD icon should appear in the bottom right of the video screen - make sure it's selected to the optimal HD feed for your settings, otherwise it may come through in SD - even if it's HD enabled.
With so much hardcore and extreme play taking place in the free chat rooms, you may be tempted to keep you dosh in your pocket, but if you do wanna go one-on-one with a sexy Slovakian or hoochie Hungarian, prices start out at about as cheap as you can find anywhere online, $0.60/min - with the average private chat rate standing at about $2.30/min.
---
MyDirtyHobby

I would be doing you all a dis-service if I didn't include MyDirtyHobby in any list of European sex cam sites. After all, this is the hardcore hub for online European adult video chat. MyDirtyHobby is a German sex site that's more like a club for amateur sexual deviants. It's a community powered sex site where like-minded fans of extreme entertainment gather to perform, watch and post pictures and videos of themselves that leave nothing to the imagination.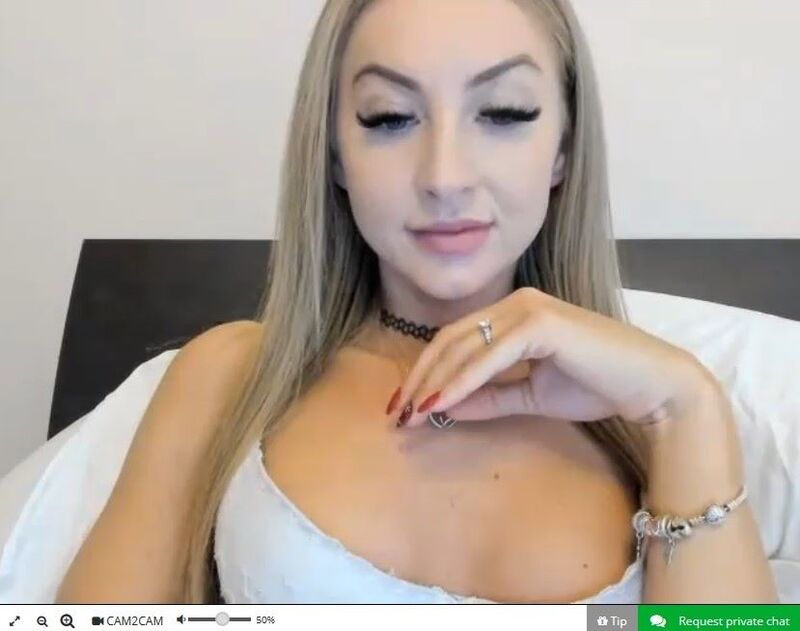 Forget flags and search words - at MyDirtyHobby you can just click on a map to discover the Euro-girl of your dreams. On the homepage's left hand nav bar scroll down until you see a map and select the country and the area / city that perks up your penis. The site then brings up everyone who is online and horny in that area. In the snapshot that appears - you'll also see a small flag (cam sites do like their flags). These show the languages the totties talk. Most speak English, and not surprisingly as it is a German site, a huge percentage also sprechen sie deutsch.
This is an amateur fuelled cam site, so don't expect many professionals. Whatever the case, the performers at MyDirtyHobby tend to love far-out fetishes. Clicking on a girl's profile brings up videos and photos she's uploaded and the majority of them are as kinky as you can get. This isn't a site for those of you with delicate desires.
Unlike most cam sites, everything at MyDirtyHobby costs - and I mean everything. There are no free public chat rooms. You have to pay just to enter a girl's room and chat. There are no sneak previews. Once you're in a room (and paying) and decide to switch to a private one-on-one session, you're looking at a rate of around €2.50/min (the cheapest rooms I found were going for €1.25/min for private chat). And, you're charged per second, while in a cam room. So getting out after a few seconds will costs you mere cents.
---
Streamate

Streamate is allegedly an amateur cam girl site, a platform for buxom babes next door that dream of being a deviant diva and wanna start building their following fans. I'm personally a bit suspicious about the amateur title. No offense ladies, but so many of you seem way too polished and professional to call yourself amateurs. The background boudoirs are extremely well lit and most are streaming in first-rate HD quality.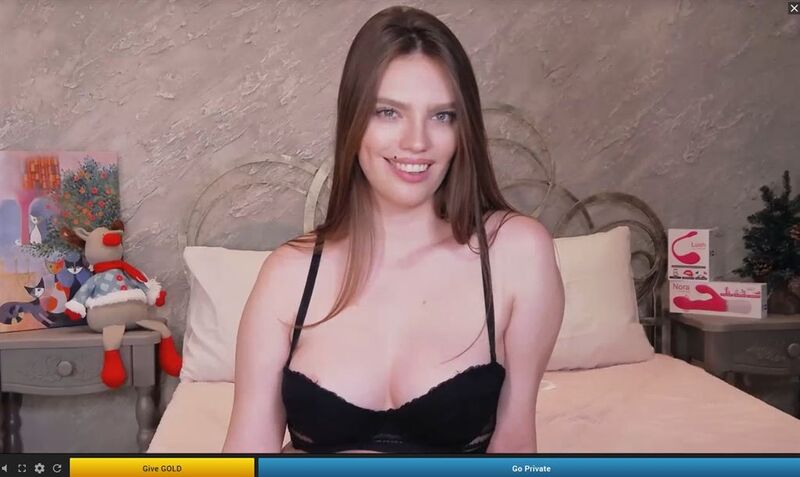 Streamate is another adult chat site that makes is super-easy to find the Euro-pussies. In fact here, you can even choose whether you're looking for an Eastern of Western European muff. The first search category on the homepage's left hand nav bar is Region. Here you can select which global location you want your girl to come from. The photos of the online babes that then appear also feature the initials of whichever country they're broadcasting from.
This may be a site for 'amateur' cam performers, but it seems most of these at-home live porn performers love to get their freak on - fetishes are most definitely a mainstay of their preferences. And, while you'll find slutty senoritas covering every appearance, age, and kink - there's always a strong showing of horny housewives - ladies streaming in HD from their kitchens and very stylized bedrooms.
When it comes to paying for the perky privileges, expect to lay down around $3.20/min for some 1on1 private video chat, although new performers to the site will chop their rates to the minimum of $1.00/min.
---
Conclusion
Euro cam girls have that certain je ne sais quoi that you just can't put your finger on. Maybe it's their joie de vivre, maybe it's their love of a fetish fiesta, or maybe it's just because they're buzzing with the current zeitgest. Foreign words aside, quite simply, European webcam sex shows can change your world.
All the sites listed above have a great selection of stunning Euro babes. Some feature sex sirens from across continental Europe, others are heavy on kinky MILFS in Eastern Europe, while others are all about the girls-next-door with accents that'll have you at 'hello'. Most of the sites make it easy and quick to find the country or region that kicks up your kinks and you can even filter down the results to the femmes that speak your lingo of love.
With so many too choose from, it's hard to say which is better than all the rest, but in my opinion, once again, LiveJasmin has that extra edge. It's got a mega-menu of Euro-models that are drop-dead gorgeous, it's super-charged search engine makes it quick and convenient to find the mademoiselles from across the seas and while it may not be the cheapest offering, it certainly is the best value for money.