6 Best Mature Cam-to-Cam Sites
Published
December 11, 2019
It's the 'X' factor that makes a star stand-out. That certain indescribable something that catches your attention and you can't tear your eyes away from the person. Well, when it comes to live sex cam performers, that X factor is describable and the word is seXperience. Once you have a private cam2cam show with a steamy, sensual and often smutty senior (well over 30) you'll never look back. These magnificent MILFs and kinky GILFS really show the upstarts how it's done. So - for the ultimate sex show cannot recommend highly enough getting sexed-up and salacious with a more mature madam who'll leave you wanting in her wake. Read on to find out which are the top 6 mature cam to cam sites that'll have you hooked at hello.
---
MaturesCam

The beauty about this seductively sexy site is that you don't have to start looking for the mature section. This cougar-centric site is all about the luscious ladies who can teach us a thing or twenty about live porn perfection. MaturesCam is the number one destination for cam to cam MILF mavens with good reason; the women on it will make you wonder why you ever looked at someone under 30. HD streaming is a given, not an exception, and these adult angels are all spectacularly skilled at cam2cam shows.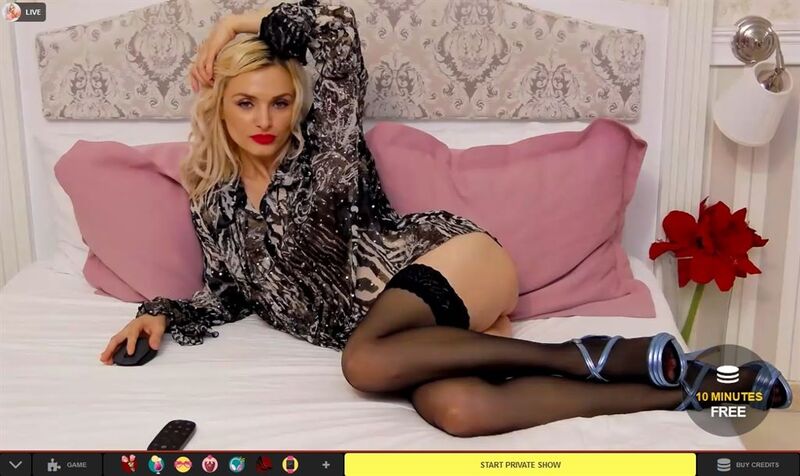 You only need one quick glance to understand that MatureCams is not your every day affordable and cheerful cam site. This platform is premium in all but one way. Premium HD streaming, premium cam rooms, premium layout and search capabilities and most importantly of all, premium pussy. In fact, the only thing that isn't premium about it, is its' prices (if you know how to cut those corners.. and yes, you're about to find out how to).
The homepage of MaturesCam resembles a high-class cougar catalogue. The ladies that lounge about in each snapshot are best-in-class fillies in their relevant niches. Whether you prefer blondes or brunettes, doms or subs, skilled squirters or pro pussy lickers, they're all there, under a veneer of sophisticated style.
So now down to the nitty-gritty... prices. Well, on average you're looking at paying around $2.40/min for some one-on-one private sex cam fun. But - watch out guys - this doesn't include cam2cam or two-way audio. For this you've got to add an extra dollar/min for each feature. The cheapest rate starts at $1/min (without cam2cam and audio).
To start your cam2cam fun - first make sure the cam model has a camera icon on the left hand side of her video feed window (if she doesn't - it may mean she doesn't enable cam2cam in her room). Once you start the private chat simply click on that camera icon and allow access to your camera in the browser pop-up window.
---
CamSoda

If you're one of those people who believes there's no such thing as too much of a good time, then CamSoda might just be right up your adult alley. This cam to cam sex chat site features thousands of cam performers from every corner of the globe and they all have one thing in common - extreme exhibitionism.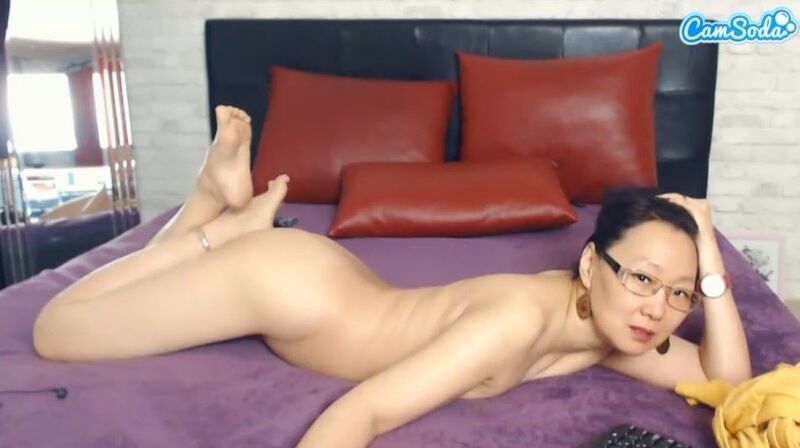 CamSoda is a freemium site which means there's a lot of free hardcore humping going on for your pervy pleasure. And better than that, there's a lot of mature masturbation to enjoy. The MILFs at CamSoda are there for their kinky kicks as much as you're there to watch them. So, before you start the entree of a paid-for cam to cam sex session - you've got a lot of erotic appetizers to savor.
At any one time you'll find over 800 cams streaming tits and ass and more. While there is a lot of choice at CamSoda, it can be tricky getting to the 'ladies of a certain age'. There is a #MILF tag featured on the top nav bar above the gallery of snapshots taken from live feeds on the homepage. The problem is - is that not all women who are 30+ tag themselves at MILFS. So, if you look just for those that appear in the search results, you're going to miss out on literally hundreds of horny matures. My advice, take the time and search manually for the women - believe me you won't regret a second of the time spent.
When it comes to video quality, things can be a bit tricky. Many (the majority) of rooms allegedly stream in HD. I'm on the fence about that because from what I've seen - some that come up as HD are most definitely not. But still, you're not paying anything so beggars can't be choosers. And, if you do decide to fork out the dough for a cam2cam party, you'll know ahead of time the streaming standard of your porn partner.
Prices at CamSoda vary. Some of the older gals ask for just $0.55/min, though on average a cam to cam MILF partner will ask for around $2.75/min. Usually the girls include cam2cam and audio in the prices but it's best to check first with them before you start a show.
To enable a cam2cam session - once you go private with a golden (or even silver) girl, the option to Share Cam appears under her video feed. Simply select the button and smile... cuz you're on camera.
---
Flirt4Free

In a way Flirt4Free is the opposite to CamSoda. As oppose to thousands of babes online naked and naughty in free public chat rooms, Flirt4Free has a much smaller number and very little (if any) nudity in the open chat rooms. But those that are there, are pro porn performers that can seduce even the proudest prude into a private kinky cam show.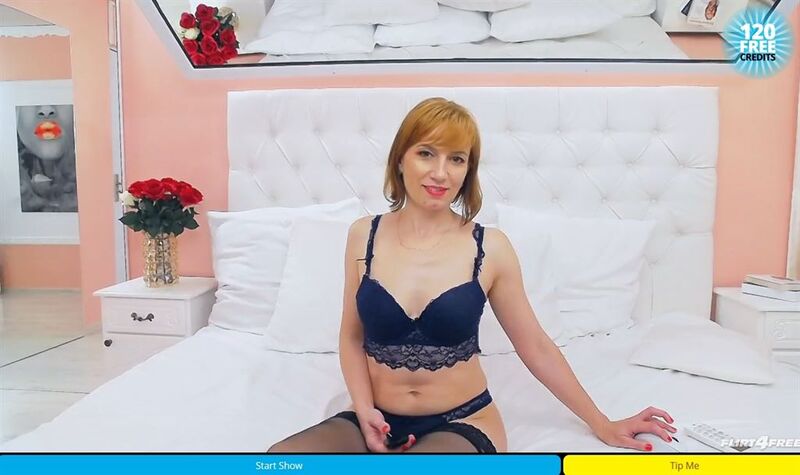 Rather than have to wade through photo after photo in your search for the golden girl goddess, Flirt4Free makes it super-easy to get to the MILFS with the most. You just go to the Categories button on the nav bar of the home page. Click/tap on it and then scroll down the categories that appear until you get to Mature and MILF. Chances are only a handful will be broadcasting, but all of them will be seasoned sexperts worthy of a visit.
If you see a photo of a stunner that you gotta get to know better but she's not one of ladies that is currently online, not to worry. Flirt4Free has a handy little feature - Adult Model Schedules. Go the very bottom of the site's home page to the menu bar. Under the category Live Chat you'll see the option to select Adult Model Schedules. This then brings up all the models in alphabetical order and the times they're scheduled to appear on the site.
Prices for some one-on-one cam fun with a Flirt4Free femme start at just $0.45/min, averaging out at a not so cheap $4.10/min, but... unlike many other premium cam sites, at Flirt4Free, cam2cam is included in the chat rates so no hidden charges here. And, if you're VIP member ($40/month fee) you get to enjoy cam2cam action not only in any private shows you enter, but also in every show type the site offers including public chat rooms (only the model can see you) and the various types of group shows the site offers.
To enable your cam, once you enter a chat room, just go to the far right vertical menu bar of the screen and select the small webcam icon. Make sure your browser settings are set to allow the site access to the microphone (if you have) and camera. Select Allow from the pop-up alert and get ready for your close-up.
---
LiveJasmin

LiveJasmin is generally considered one of the most upmarket and exclusive premium sex chat sites around. One quick look at the landing page of their Mature category and you'll understand why. Photo after photo of mesmerizing MILFS and gorgeous GILFS beckon you in for a closer look. While at first glance, you may think this premier cam site has premier prices - don't be fooled - I've got a trick or two that can turn their penthouse prices into bargain basement steals.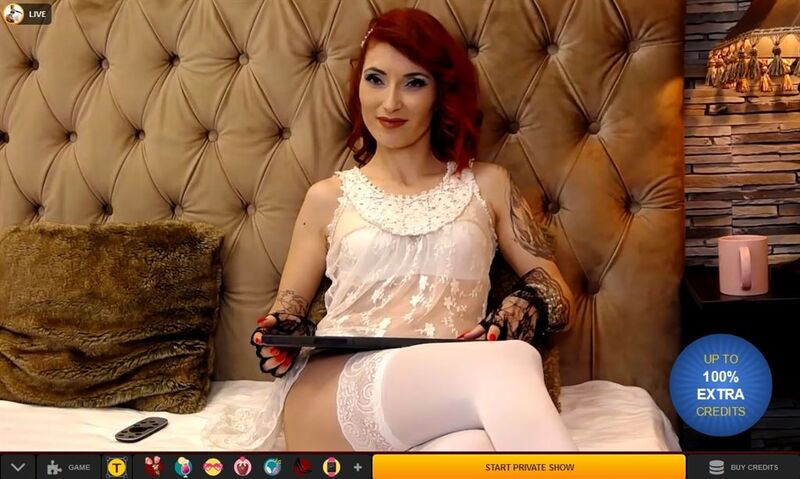 First things first, as LiveJasmin isn't a MILF-centric site, you have to select Mature from the categories listed vertically on the left of the site's homepage. This brings up all the deviant dames online that are looking for a cam partner to please. Instead of kinks or fetishes - these autumnal babes each have an individual list of willingness - i.e. kinks and fetishes that they're into. So, if you're looking for a 40 year-old fister or a sixty year-old squirter this is a great place to start.
One of my fave things about the mature madams here - is that they all have great cam rooms. By that I mean they perform in individual studio settings that are perfectly lit and professionally designed with angles and mirrors to make sure you don't miss a thing off-camera and almost all broadcast in either 720p or 1080 HD.
So now to cutting those chat rates way, way down. Tip #1: Search for the girls on sale. Either type in the search box 'sale' or go to the left hand nav on the home page and scroll down till you see it - then select it. This brings up the ladies who are cutting their rates for a time limited period. If you're lucky, you'll stumble upon the leading cam ladies who can (and deservedly) charge up to $10/min and they'll do a flash sale of the rates for a day or two and cut them to around $1-2/min. Usually though you're looking at an average $2.50/min. Don't forget though that cam2cam is an extra dollar/min on top of the regular rate - and if you want 2-way audio - that's also an additional $1/min levy.
Another little tip...always see what deals \ giveaways are going on by selecting Promotions on the top nav bar. These change regularly and the site is always giving things away like 10 free credits for validating credit card details or offering the chance to spin a wheel and grab a mega-bundle of credits and membership benefits for just a few dollars.
When the time comes to cam2cam it, it's easy-peasy. You've chosen your MILF model, so simply select Start Private Show at the bottom of her video feed, then click/tap on the webcam icon to the left of the window and you'll be ready to rock some 2-way video fun.
---
Sexier

With over 80,000 webcam wonders registered as Sexier sirens, there's absolutely no chance of not finding the age-appropriate dame of your dreams. And, at Sexier they know that not every 'mature' is simply someone over 30. In fact, here you have two distinct categories of kinky cougars - MILFS and Mature. So whether it's a curvy granny, a big ass MILF, or even a verified vintage porn-star - she's going to be streaming at Sexier.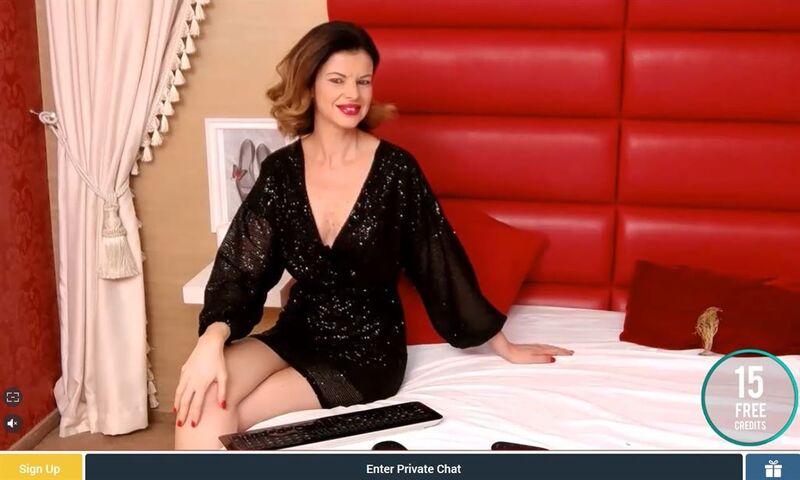 As a premium cam site, Sexier has a well organized and relevant search tagging system, so much so that they separate the babes that are in their 30 and onwards into two categories. Something other sites should take note of. After all, a cam girl who's 30 is a whole different ball (and boob) game to one who's in her 60s.
If you want to be even more precise in your results, you can simply set the search parameters for ages and see only the lovely ladies between 40-50 (or whatever range gets you rocking). What is a mix though are the cam girls themselves. Straight away you can see from the snapshots that you're looking at a mixture of skilled seniors and amateur housewives.
Now while Sexier is a premium site, don't expect great quality from many of the video feeds. The cam2cam chat prices can be incredible steals, but you're not going to be stealing much in HD - there's a trade-off in play here between cost and clarity.
The cheapest private cam shows with MILFs and Matures start at just $1.00/min, though on average expect to pay $2.20/min and yes... this includes cam2cam and audio... Hallelujah! And the first 20 seconds of the show are on the house... Now don't go around telling many about this, but many of the mistresses offer a 10% discount on Mondays (we don't want everyone going only on a Monday and taking up the time of our fave totty).
Cam2cam chat is easy to use. Once you've clicked on Enter Private Chat in your chosen cam room, simply go to the top left corner of the live video feed and you'll see a small icon showing a webcam and microphone, click/tap on this to activate it and your cam-to-cam session is underway.
---
XLoveMatures

This X-rated cam site is all about on thing, MILFs, matures, GILFs and housewives all sexing it up on screen looking for a horny cam2cam partner to play with them. This is a not a site to visit if you're looking for sleek, skilled cam pros that are dolled up and lounging in luxury boudoirs. The ladies at XLoveMatures love to get naughty and have some kinky fun.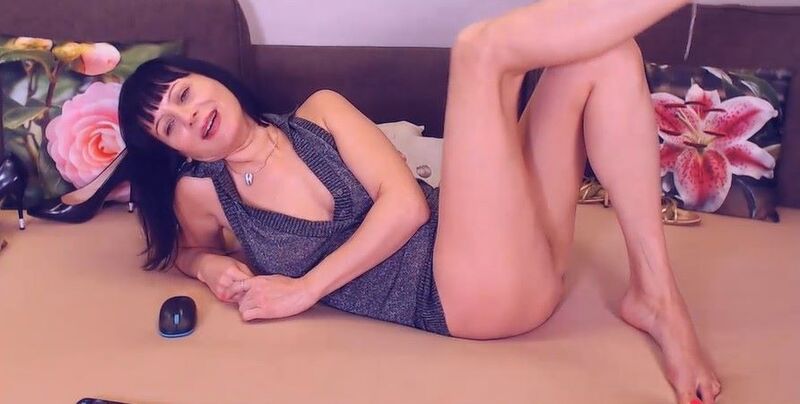 The reason this site comes last in my top 6 cam2cam mature sites is that quite simply, you'll either love it or hate it. Now for the sake of full disclosure - I'll admit, it's not my site of choice, but... I'm an equal opportunity type of sex fiend and many of my cam cohorts swear by it. It's all a matter of personal preference. It's a European site - so if you're into American amateurs - this isn't going to rock your cock.
Video streaming is all over the place. While you can always find a handful of HD rooms broadcasting, the majority stick with standard definition (these aren't your professional studio set-ups for the most part). When it comes to nudity and extreme exhibitionism, the free chat rooms are sort of the same - you can always find a handful getting down and really dirty with clothes off and dildos in - but the majority tend to keep things covered.
Though, if your fantasy is to have a midday romp with a cheating soccer mom who has no limits when it comes to sex play - then you've come to the right place. It's not just midday though that you'll find deviant next-door moms looking to lube up and let it all out. This site is an amateur adult adventure land with the emphasis on amateur. On average you're looking at paying around $2.00/min for a cam2cam playtime break, with the lowest prices starting at $1.00/min.
To start your cam2cam ride, once you've settled on a sexy senior, go into her room and select Enter A Private Show. Once your private performance begins - on the right side of the video feed there's a message box and at the bottom of this you'll see two icons - one with a video camera - the other with a microphone. Click/tap on each of these and you'll be cam2cam and audio active.
---
Conclusion
It's pretty redundant to say that one site is definitively the best when it comes to reviewing mature adult cam sites. After all, for some, nothing is better than a gorgeous goddess who's just celebrated her 30th birthday and is looking to explore her extreme boundaries with a cam partner. Others want nothing less than an experienced and skilled golden gal in her fierce-some fifties who's going to hold the hardcore reins and take you on a wild ride.
All in all, for top quality HD streaming options, competitive chat rates, some no-argument stunning sexiness and unbeatable choice - you can't go wrong with MaturesCam. My suggestion is to take a quick look at all six I've listed. They're safe, secure, discreet and all give great value for money.