Top 6 Cam Sites To Find Cam Girls With Machines
Published
October 14, 2020
We all have our kinks and proclivities, and the fun of live cams is the ability to share it with a special someone in private, or with other viewers. One of these fetishes that usually does not come with its designated category, is fuck machines. Mechanic pleasure givers that keep the performers hands free to do other things you might enjoy.
Here are the top 6 sites that offer very cheap or free live cam shows with the best models, chat room features, and good video quality, that also happen to host performers that use sex machines.
---
CamSoda

Camsoda is always on the top of my lists. It's main gallery page is in itself a shining example, showing models in action, live, in their free rooms. The site also offers super cheap rates for cam-to-cam, wonderful HD quality of up to 1080p, and tags by the thousands to make sure you find what you're looking for.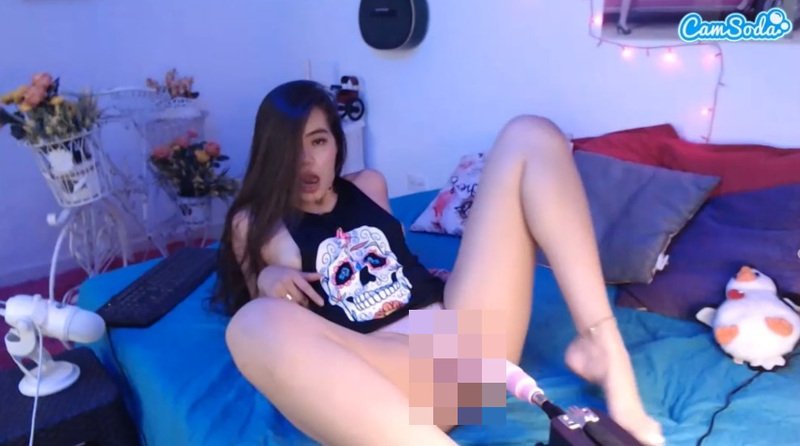 To find your kinky queen with the machine, go to the View All Tags section on the top right, and search at your leisure, or use the search engine (Search Cams) on the top left to insert key words such as fuckmachine/machine. However, I personally recommend the "arduous" and arousing search on the main page, it's much more entertaining, and much easier to spot ladies with special toys that way.
On CamSoda the average price per minute for a private session about $2.75/min, but plenty of hosts go for $0.55/min, as well, a super low price for private chats that include c2c. Not all hosts allow cam2cam, so make sure your chosen gal offers the full experience. Additionally, CamSoda is one of the very few sites where you can indulge in a mobile cam2cam session from anywhere, without extra cost.
CamSoda loves to encourage free content, as evident with features like Exclusive Videos, which are all CamSoda made movies in crisp perfect HD, and completely free. You'll find more vanilla videos, and also very kinky and wild ones, as well as funny and ridiculous (Including one orange T-Rex costumed model). CamSoda treats its members right.
---
ImLive

ImLive is a premium sex cam site that's so much more than cam rooms, but an array of special features that all come together in the Members Area, a unique feature all on its own that contains anything a user might need, including personal info, payment and history, as well as all categories, special events and promos. Porn-star shows, competitions, videos, parties, and between 400-500 streaming rooms online at all times.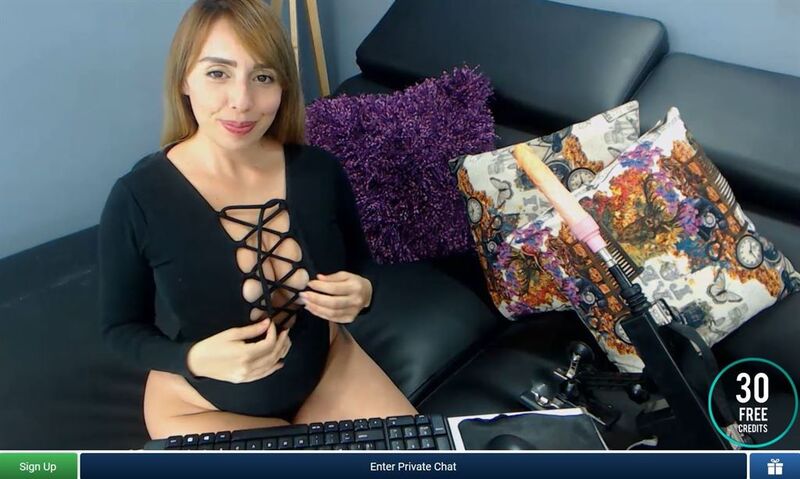 Finding machine loving models is easy on ImLive, just go to the filter on the top left and select the Machines category. To make sure you're both on the same page, you can also send out a fantasy to all hosts from your members area under Fulfill Your Fantasy, and see which models reply and offer to chat with their favorite machine.
For a premium site, the only one on this list, the prices are shockingly low, starting for as little as $1.00/min, and an average of $2.25/min. The only downside to the site which perhaps might explain the low costs is the HD quality, which some rooms lack. The site is working hard and improving all the time, but there are still rooms with less than stellar streaming quality.
Though the rooms are not allowed to include nudity and sex, there are cool features to consider, such as the Multi Viewer, that presents a view of six rooms at a time, for free or all six rooms privately, which is costs. And to catch lower fares, find a lady you really like and want to see more of, and join her Discount Club to get discounts, perks, and promos, as well as her premium pics and vids.
---
Chaturbate

A party site for the masses, you'll always have a blast using Chaturbate and meeting some of the most eager models around. The free rooms boast up to 4K HD, thousands of tags, and a general exhibitionist mentality which invites members and models alike to share their nakedness with the world, for free.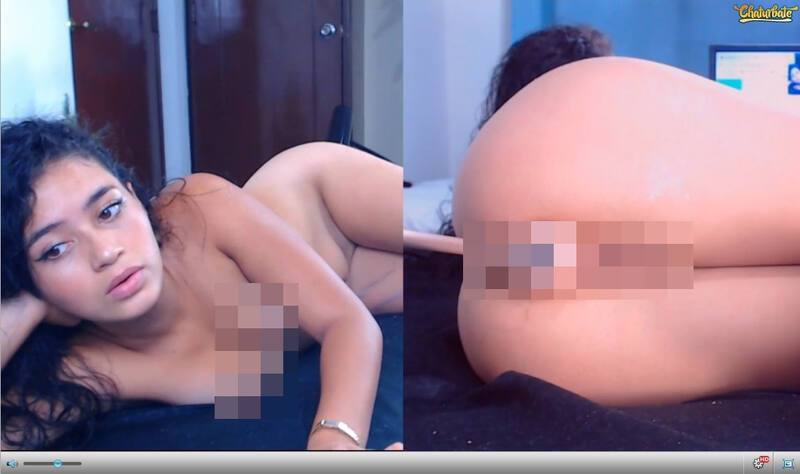 Just like most freemium sites, Chaturbate works with tags, which you can view by selecting More Tags on the top right. You can also use key words such as fuckmachine, to find your kinky honey. Once again, I urge you to, instead, go the scenic rout and view the rooms on the main gallery page, which all capture the models that moment, though with a static pic rather than a live stream. It makes the "hunt" even nastier to see all those lovelies in their natural habitats.
I mentioned the fantastic HD because freemium sites rarely provide free live cams with such great quality, which makes watching ladies and their machines that much more enjoyable. To activate the HD, notice that at the bottom of the picture box there is a small button with a red "HD" mark on it. In addition, to make sure all the rooms you view have the HD option, select Advanced Options to Prioritize HD Cameras.
Another super cheap site, private cam to cam sessions start at just $0.60/min and average around $2.30/min. Two-way audio and video may cost extra, as it depends on the preformer. But honestly, you can stay on this site for hours and not waste a dime, thanks to features like Exhibitionist Cams, that show rooms that broadcast live shows of couples, singles, all wanting nothing but to show off their assets, for free.
---
Stripchat

Stripchat was made for the fetish-friendly and the kinky inclined, and hosts thousands of models from around the world. This is the place to explore your naughty endeavors to your hearts content, and feeling at ease to let your freak flag fly. The categories are endless, the search engine is excellent, and with the ability to select only HD rooms under All Categories, the streaming quality is also hard to beat.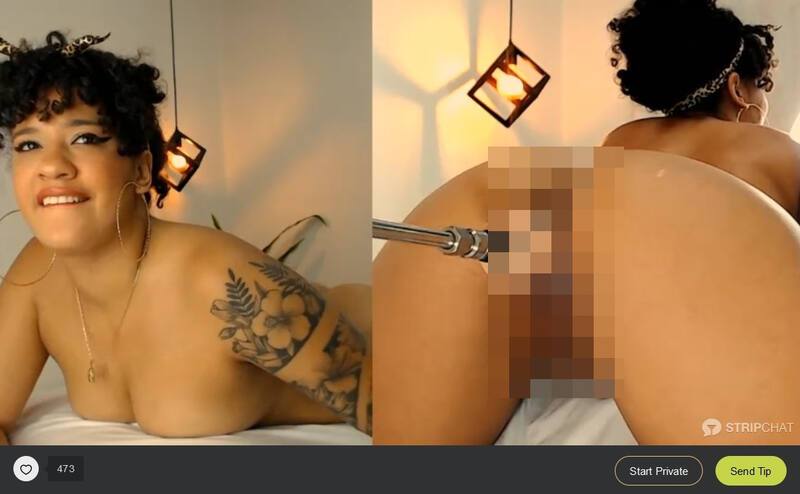 The worldly models on Stripchat love what they do, and it's easy to find those who love to play with machines. Simply go to all categories at the bottom of the left hand search engine, select the letter F, and find the Fuck Machine category, which usually holds up to 200 models. Some of them will even have available (arguably) the most celebrated feature on the site - Virtual Reality.
These performers have compatible tech for broadcasting VR shows. Don't worry, all instructions and links are available when you select the VR Cams option at the top of the search bar. And there's no extra charge for using the tech, either. Stripchat is one of the most tech advanced live cam sites, and one of the most interactive, boasting models that use sex toys such as Lovense and OhMiBod.
Private chat starts at just $0.75/min, the average goes for around $3.00/min, and the length of the session can be chosen by the host - so even if you leave early, you won't be refunded. As far as cam2cam, it depends very much on the model. Note that in the mobile version, which is very good and user-friendly, there is no option for c2c action.
---
MyFreeCams

When looking for a pretty little thing, cute, lively and energetic, MyFreeCams is the place to go. Hosting a large selection of American models, to say this site is occupied by beautiful women is a grave understatement. These ladies are stunners. This true original amateur site that pioneered free live cams may seem overwhelming at first, but the models' features, attitude and good nature is worth the lengthy exploration to find "the (kinky) one".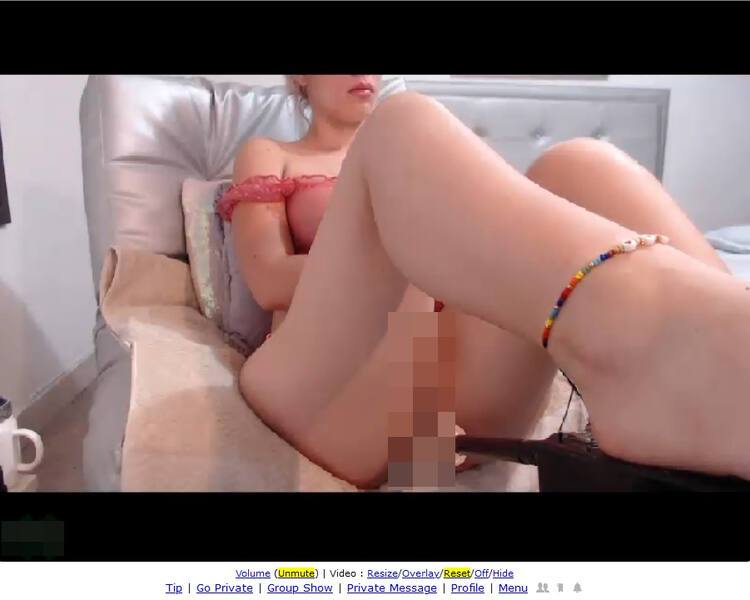 When you first enter the site you're confronted with over 1,500 pictures of adventurous, playful amateur performers. To find that machine loving mama, enter key word/s fuckmachine/machine into the search bar on the top right. Another way to find your winner is to use the sites super fun feature of random rooms. Go into a room, and select the little right pointing arrow on the top right of the video box, and be redirected to a random room. Trust me, it doesn't get old.
You can also search by demand and popularity, using the top left links - Top 25 Popular Rooms, Model Explorer, and the Most Popular Rooms. You never know the streaming quality you're going to get, as the hosts can use any type of tech they see fit, but many rooms come with great HD. Just choose your HD quality with the settings icon on the bottom right of the video box. The mobile version, while not providing c2c, is equally engaging.
All private chats cost a uniform $5.00/min, and there are usually no promos or special events on the site, which is the main downside. But with so much for free, fun features and entertaining search options like the Model Explorer that can tell you what the ladies would take with them to a deserted island, among other things, MyFreeCams has earned its spot on this list.
---
BongaCams

BongaCams is the site to go to when you're feeling like trying something a little different, perhaps a sexy accent, a mature mama, a kinky dominating Russian blonde, and an exquisite selection and variety of performers. From body types to country, languages and kinks, there's something for everyone, and with the site automatically translating to your country of origin (33 languages), there's no way to get lost or confused, even for the newest of live cam users.
With over 700 online ladies (particularly Russian and Eastern European) speaking 9 languages, and a Quick Search on the top left to make any find a breeze, the site is as easy-going as it gets, and is free and full of nudity in most rooms. Before venturing on your search, select the #HD+ filter from the tabs on top, to make sure all the rooms available provide either 720p or 1080p.
As on previous sites, search through the multitude of tags to find the fuck machine option, or simply go through the cornucopia of free rooms that broadcast live on the main gallery page, and you'll quickly find some cutie who's loving her mechanic companion/s. A super cool and unique site feature is that the models can pick select members, and appoint them to be Moderators, with the power to kick out any other member. Just another incentive to treat your ladies well, tip, and be polite.
The biggest and main upset regarding BongaCams is the never ending pop-up ads, and there's no way to get rid of them. As a fan of BongaCams, I've gotten used to it, and they won't pop up mid-chat, but it's the main reason the site is not higher on the list. The price for any and all private chat is $3.30/min, including cam2cam, which is also available on mobile devices.
---
Conclusion
All six sites are great in their own right, but my top choice is CamSoda. There's very little, if any, negative comments to make on a site with the best main gallery page, number and variety of models from all over the world, free content, nudity and sex, extremely cheap private chats, exhibitionist cams, a community feel, a fantastic mobile version with cam2cam, and great HD quality in most rooms.
Though the entire list is great for finding models who love fuck machines, CamSoda offers the best, most skilled, and friendliest performers who likely will entertain for tips alone, gladly. It's a site you feel comfortable to express yourself on, because everyone else is, and also discover endless talent, sass, and delightful nastiness.