The Top 10 Cam Sites for 2021
Published
November 18, 2020
This past year has been a challenging one. There probably isn't a person reading this who hasn't at some point or another been confined to their homes for some enforced "Netflix and chill" time-out. Fortunately, for all of us, the live cam sites have been there to help us through this rough period and our home alone times. No matter what's happening outside, all we gotta do is turn on the computer, log in to a live cam site and enjoy some quality time with a hot webcam model who's waiting to soothe our souls with some tender loving care.
Not only have the cam hosts been providing us some much needed sexy respite in 2020, but the platforms themselves have been going all out behind the scenes, introducing a host of new features making some of our favorite live video chat sites even better than ever. Read on to find out which sites have upped the ante to grab the top spots in ten categories, such as: Best For Amateurs, Best For Free Shows, Best For Fetishes, and of course the Overall Best Cam Site for 2021.
CamSoda - Overall Best Cam Site

This site has it all. Free live shows. A huge selection of HD streaming rooms. Models spanning the world from amateur college co-eds broadcasting from their dorm rooms to professional live cam hosts performing from professionally designed studio settings full of accessories and toys that would make your neighbor blush.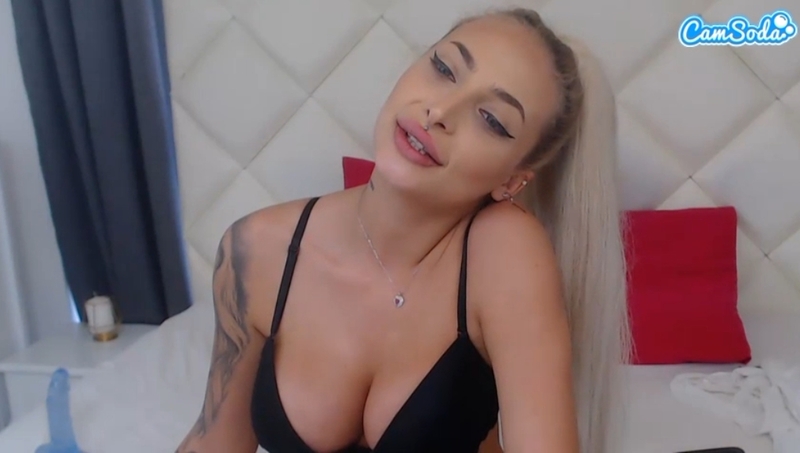 CamSoda shows what it's all about the moment the homepage loads. X-rated photos fill the screen and if you hover over a snapshot for a moment a few seconds of action appear, action grabbed just moments earlier from the performer's open chat room. This past year has seen a tremendous increase in the number of hosts using HD, to the point that an HD broadcast is the norm, not the exception at CamSoda.
As a freemium site, expect a lot of naked naughtiness in the hosts' free rooms where many will perform a range of niche acts for tips. If you want some 1on1 time, almost all the cam girls (and boys) are private show and cam2cam friendly. However, it's the extras that make CamSoda stand out from the crowd. This site lets you record a private cam show and store a copy of it in your CamSoda account where you can re-watch it as often as you want at no additional cost. It was also one of the first platforms to introduce cam2cam shows accessible on a mobile device, smartphone or tablet.
There's usually around 500 performers streaming live at the site, many of which like nothing better than to get really naughty in an exclusive session. So, if you're a fan of a fetish or kink genre, you'll be in good company here. Average rates for a private performance come in at around $2.60/min, though if you hunt around a bit you can always find rooms asking the minimum $0.55/min. The only downside is that many of the hosts ask extra for a c2c date (especially if their advertised rates are on the low-side). Also, if a room is charging the cheapest per-minute rate, chances are they're one of the few hold-outs that don't use HD feeds.
---
LiveJasmin - Best For Pro Cam Models

LiveJasmin constantly takes the top spot when it comes to choice of cam models. Quite simply, no other site has a better selection of stunning, experienced, skilled performers, everyone of which looks like she's just stepped off the pages of a high-fashion lingerie magazine. These girls are drop-dead gorgeous and while they may look like angels, some of them are naughty little devils that seemingly have no sexual boundaries.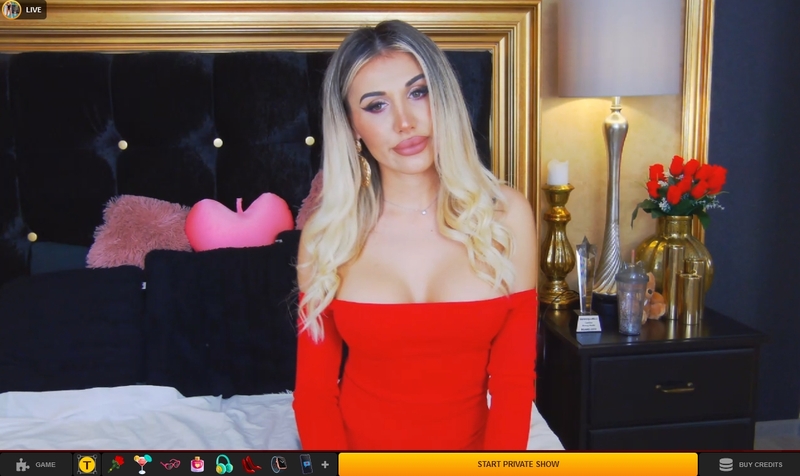 If you're looking for the hottest and most talented cam models online, then a visit to LiveJasmin is a no-brainer. Every single performer at this premium cam platform is at the top of her game. These hosts aren't just good-looking girls, they're the type that look like they belong on the cover of a fashion magazine or walking the runways in Paris or Milan. Some are so in-demand that they are Exclusive to LiveJasmin. Unlike most cam models who perform on multiple sites, these girls can only be found in the hallowed hang-outs of LiveJasmin. Though they tend to charge top dollar - so no bargain babes in this group, unfortunately.
The site is extremely HD friendly with almost every one of the 1,500 or so online rooms streaming in 720p. Add to this, professionally designed and lit chat rooms making sure you get a great view of the going-ons, mobile-friendly cam2cam shows, and throw in some skilled kink lovers and it seems this site has it all. And it does, but the down-side of all this unbeatable quality is it comes with a cost. The per-minute prices for a private show are some of the highest there are.
On the lowest end of the scale, you can find some rooms hosting a time-limited sale (Promos) with private cam sessions starting at just $1.00/min. The average rate for some 1on1 fun hits the $2.40/min mark and if you really want to splurge, some of the most in-demand models have eye-watering rates of almost $12.00/min. Now this may not sound so bad, but then if you want a cam2cam show, you'll have to add another $1-2.00/min. You want to use your microphone? That'll cost you again, another $1-2/min. So, whatever you do, make sure you take advantage of the free credits promotion for new members.
---
Flirt4Free - Best For Fetishes

If you like to take things to the next level and add some spice to your sexual feast, Flirt4Free has everything you need for sweet and spicy cam fun. While Flirt4Free is a generic premium cam platform, it takes fetishes and niche genres extremely seriously. So seriously, it has a dedicated micro-site for all things kinky. Whether you're looking for some gentle vanilla fun or something dark and deviant, Flirt4Free has it going on at this very moment.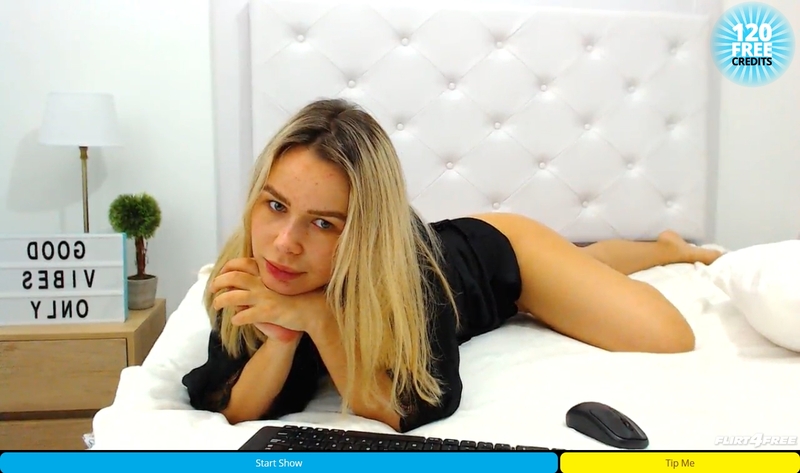 Flirt4Free is a premium cam site which means a couple of things. Firstly, all the models are vetted by the site before being allowed to broadcast from the platform. This means you won't find time-wasters like you occasionally do on the freemium cam sites. Secondly, the performers are not meant to strip off and get wet and wild in their free chat rooms. However, at Flirt4Free you'll always come across some rebellious rule-breakers who are trying to tempt you into a private session with teasers showing off their particular talents.
When it comes to special talents, head straight over to the platform's fetish micro-site found under the Live Girls Cams tab, and select Fetish. Here you'll find 56 kink categories from Domination to Submission, Squirting to Spanking, CBT to JOI. More than just live kink cam shows, the page also features a community-powered message board where models and users can swap ideas, as well as a host of articles and information about major fetishes.
Prices at Flirt4Free may seem high at first, but believe me, you rarely need to pay the price the performer is asking. On average, a private show with webcam babe hits the $4.10/min mark (all rates are cam-to-cam inclusive), with a few rooms coming in at the rock-bottom rate of just $0.45/min (but these are rare). However, you can always negotiate the per-minute rate with the model and get a discount if you commit to a minimum time-spend in a private show. The site also gives out 120 FREE credits if you link your account to a credit card.
---
ImLive - Best For Cheap Cam2Cam Shows

2020 was a good 12 months for viewers of ImLive. During the year, the site was working hard behind the scenes to make some serious (and much needed) upgrades to the platform. It improved the streaming quality on offer, as well as launching a new mobile platform offering cam2cam private shows for users on mobile devices, phones and tablets. All of this without raising the prices of it's 'fantasy fulling' cam shows.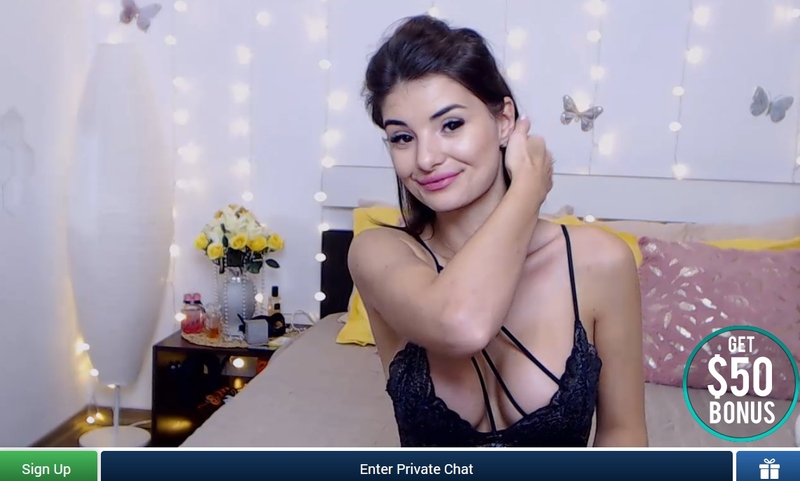 ImLive has around 500 models streaming day and night. While the past year has seen a significant number of rooms upgrading their broadcasting capabilities to HD, there remains a number of performers who are still using a grainy SD feed. However, these are becoming fewer in number. You can quickly see how clear the live image is by searching through the rooms using the site's multi-viewer search tool. This feature lets you view six live feeds at the same time.
ImLive has long been a popular destination with cam aficionados thanks to the platform's Fulfill Your Fantasy feature. Users can detail their dream cam experience, noting every aspect of their fantasy from the physical attributes of their cam partner to what she's wearing and what she'll be doing. The performers then compete against each other (usually offering cut-rate prices) in order to be selected as the one that gets to fulfill your fantasy.
At the end of the day though, it's the cheap rates that makes ImLive a top-rated cam platform. The average price for a c2c and 2-way audio inclusive session is just $2.25/min. If that's too high, there are always plenty of rooms asking the site's minimum of $1.00/min for a 1on1 show.
---
xLoveCam - Best For European Cam Models

xLoveCam is my top recommendation for a live video chat platform in 2021 if you're looking for a girl to talk with in a language other than English. Most of the cam models at this premium site are based in Europe and almost all are bi-lingual, if not tri-lingual. I've even come across a few that speak five dialects. When you hover over a photo a flag (or flags) appear indicating which languages the girl you are looking at speaks. Even if just a British flag comes up (meaning she speaks English), chances are she's fluent in other languages, most commonly Eastern European ones. Don't be put off by the limited selection (around 300 or so rooms) at this premium cam site, every single girl here is worth a visit, especially if you're searching for a newer face on the cam scene.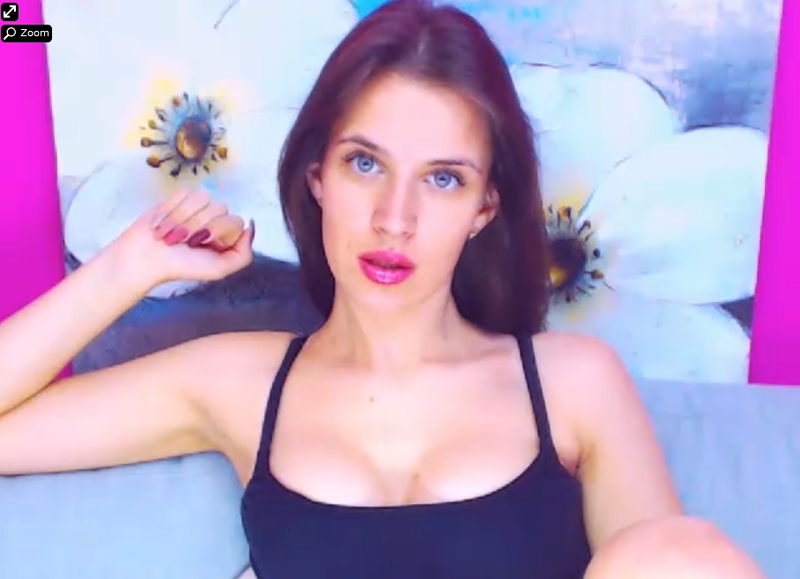 Mondays are the day to visit xLoveCam. For 24 hours, the site lets the models perform naked from the waist-up in their open cam rooms. Fortunately, for the viewers, many of them also go a step further and bare all from the waist down as well. When you hover over a static photo on the homepage, if the girl isn't in a closed private show, a live video feed comes through showing what's going on in the room and whether the boobs are bouncing or she's keeping things covered.
While prices for some 1on1 fun are low, the platform is still suffering from some sub-par streaming issues. When you click into a room, it may take a few moments for the feed to settle down, and by no means is HD in the majority when it comes to broadcasting levels. However, if HD is being used, the site lets you zoom into the video window and enlarge it by up to 300%. This means if there's something specific you want a closer look at you can see every bump and droplet in a crystal clear close-up, If the girl is using an SD cam, I wouldn't bother using the zoom feature as the image becomes far too pixelated.
On average, expect to put down just over $2.00/min for a private cam2cam show, with the cheapest cam cuties coming in at $1.00/min. If you don't want anyone else being able to silently peek in at your private performance, you'll need to choose the Xclusive Show mode. This is more expensive with most babes doubling their private show rate if you want a total black-out on voyeurs. My advice... don't bother paying the extra.
---
Stripchat - Best For Amateurs

Stripchat is a freemium cam platform that masquerades as a premium one. It has free live cam shows where tips fuel the action, as well as an enormous selection of amateur to professional cam models streaming in SD, SQ, HD and even a few virtual reality (VR) enabled rooms. However, it takes the best of a premium cam platform layout offering a user-friendly ad-free layout.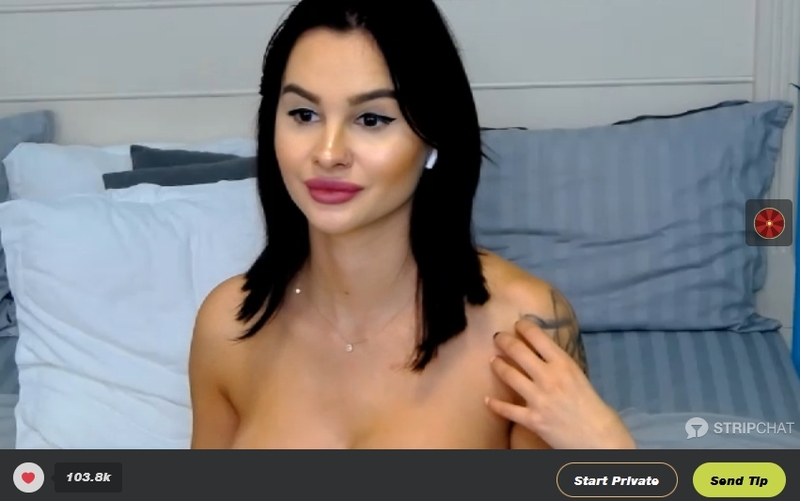 When it comes to finding a cam partner with the attributes that interest you, if she (or he) can't be found among the 2,000 or so streaming options at Stripchat, chances are they don't exist on any cam site. At Stripchat, variety is the name of the game. Variety of models, variety of streaming options, variety of kinks and well, a variety in private cam prices which range from super-cheap to super-expensive.
Stripchat also attracts the best amateur cam models around. Many of them are using HD feeds in order to compete with their more professional counterparts and they take their at-home cam shows very seriously. They dress the part, and if they're into a kink, they're into it on and offline and have all the necessary equipment their genre requires. The only downside is they are amateurs and don't necessarily have set hours where you're guaranteed to find them online.
Currently, Stripchat is the only cam site around with rooms that offer fully-immersive VR live shows. If you're an owner of a VR headset, then don't waste a minute more, and get straight on over to Stripchat and dive headfirst into what can be a low-cost VR private cam experience. Talking of costs, expect to fork out around $3.00/min on a private show, though you can use the search menu to find the cheapest rooms which come in at $0.75/min. Activating the cam2cam feature isn't always included in a model's rates. Some charge a higher per-minute fee for it, whereas others have all-inclusive prices.
---
LivePrivates - Best For Elite Models

LivePrivates is like the VIP room in a live cam club where all the beautiful people clad in designer clothes hang-out. This site features the elite of the elite and that means an unparalleled level of quality in all aspects of live video chat, including almost site-wide HD live cam shows. And, on the off-chance you stumble across one of the few rooms that aren't using HD, they'll be streaming in HQ standard definition which is just a fraction below HD in quality.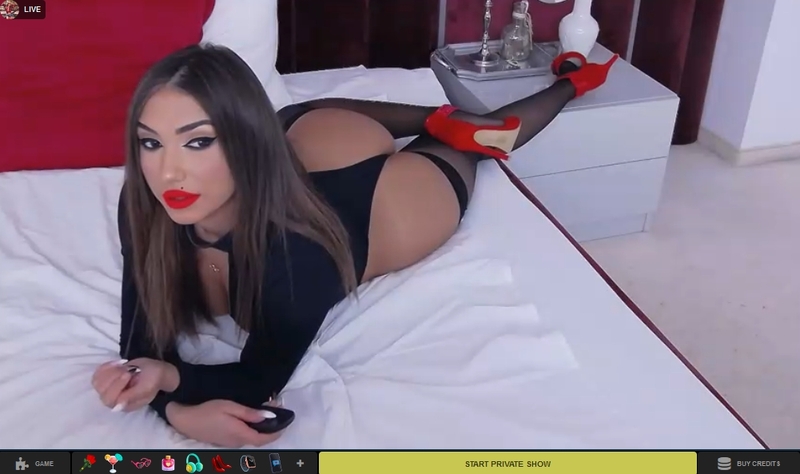 LivePrivates is akin to entering a dream world where all the babes are super hot and all want to get down and dirty with you. If you're into glamorous girls lounging about on silky sheets in sexy underwear, you'll be spoiled for choice. The site has around 1,000 rooms online at any time hosting the top models from around the world.
The menu bar on the homepage helps you hone into a hottie with similar passions as yours such as Dildo, Dominatrix, Masturbation and Role-play. As for me, my favorite category is Sale. If you select the latter option, you can see all the rooms which are charging rock-bottom rates for a day or two. This is definitely worth checking out as prices reflect the quality of the shows - high!
Before making any purchase of site credits, it's worth taking advantage of the promos on offer, including the option for first-time users to grab up to 100% extra credits on the first bundle of site credits they purchase. And don't forget, if you link your account to a credit card, the site will comp you 9.99 free credits (no purchase necessary). None of the rates include cam2cam and 2-way audio usage. If you want to use either of these features you'll need to pay an extra $1-2.00/min for each of them. The cheapest rooms (and those on Sale) come in at just $1.00/min. However, the average cost hovers around the $2.60/min. This may appear cheap, but don't forget the extra c2c and audio charge which can more than double those prices.
---
Sexier - Best For Ticket Shows

Sexier is a premium cam site focused on low-cost private shows. This platform does everything it can to make sure everyone on a tight budget gets to enjoy a live sex cam show with a professional cam model or even a verified porn super-star. In addition to private shows, the site also offers cheap multi-viewer cam sessions and exclusive live performances by some of the porn industry's leading names.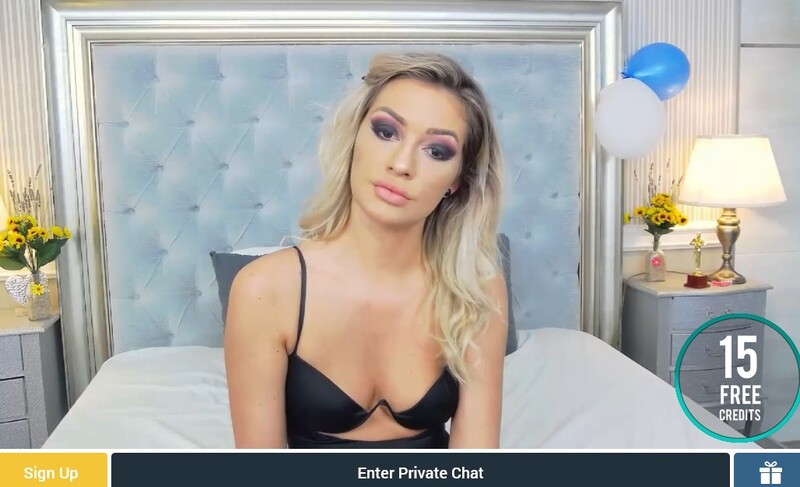 To be fair, there are better sites than Sexier when it comes to choice, model selection, user-friendliness and streaming quality. However there are very few, if any sites better than Sexier when it comes to low-cost show options. Every month the site hosts a leading porn-star in a 30 minute live show where she interacts with viewers and sometimes even fulfills a lucky audience member's request, for free. If you're a Gold Member at the site you get access to these performances for FREE.
Many models also host multi-viewer Candy Shows. A pre-purchased ticket gives you access to the entire performance which can last anywhere between 7 to 20 minutes. Generally, the longer the show, the more credits a ticket costs, but most performers only charge a few dollars for entrance to the live fun and games.
Unfortunately, the site isn't great when it comes to streaming quality. Many rooms still use SD, so if you're a fan of hi-def, you'll be hunting around on this platform to find the HD hotties. Most of the girls charge around $2.80/min for some private chat, and this includes webcam-to-webcam and microphone use. There are though plenty of hosts who ask for the site minimum of just $1.00/min for some 1on1 time with them.
---
Chaturbate - Best For Free Shows

Year after year Chaturbate reigns supreme as the largest webcam platform online. This mega site has everything in its thousands of online cam rooms, and that includes free live cam shows with some of the most extreme exhibitionists around the world. The moment the homepage loads there's no mistaking what's taking place in this live sex fun park.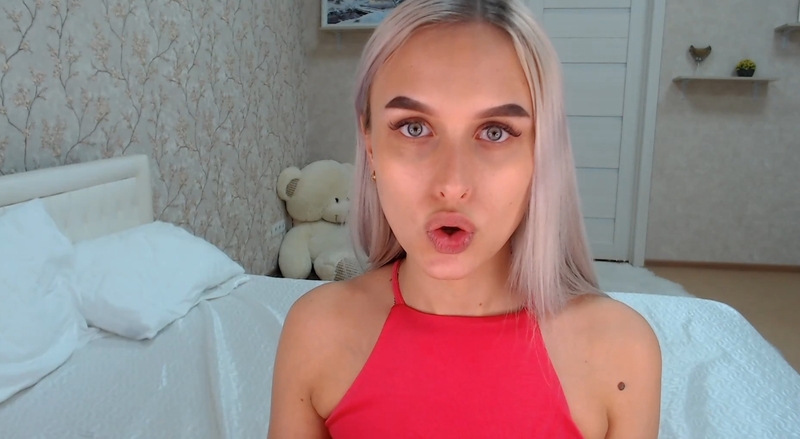 With over 4,000 rooms streaming 24/7, the first hurdle you'll face at Chaturbate is narrowing down the options to the shows that arouse your interest. A rule of the thumb should be to stick to those snapshots that have an HD or HD+ blue box on them. Don't waste your time on the non-HD feeds unless you see something really kinky that you think you won't get elsewhere. If you're lucky, you may even stumble upon a room that's using a 4K feed.
Another good indication that some really wild action is going on in the room is to check out the number of viewers watching the X-rated action. If it's in the thousands, you know there's something happening that's worth taking a free look at. Most of the performers here won't even go into private show mode, preferring to kick up the kinks for tips in their open rooms, so if you're the sort that likes to be the sole focus of the nympho(s) attention, Chaturbate may not be the best webcam platform for you.
If you're a cam2cam fan, then this is where I'd most definitely say try somewhere else. Setting up a c2c show here isn't easy. It's not just a matter of turning on your webcam and having eyes on you. In addition, only a small percentage of the performers are willing to go cam-to-cam. The cheapest private show rates at Chaturbate kick off at $0.60/min but on average, the more experienced models charge around $2.30/min.
---
BongaCams - Best For Couples & Orgies

BongaCams is another freemium site like CamSoda, Stripchat and Chaturbate where the models can pretty much do what they want in their public hang-outs and the more you tip them, the more perverted they become. It's also a platform where many couples, both same-sex, as well as mixed-sex get-together on cam. They tend to be true exhibitionists who get a thrill out of being watched. More recently, I've noticed a lot more group sex shows taking place. Swingers are live streaming their private sex parties at BongaCams using viewers' requests as directions to take their antics to the next level.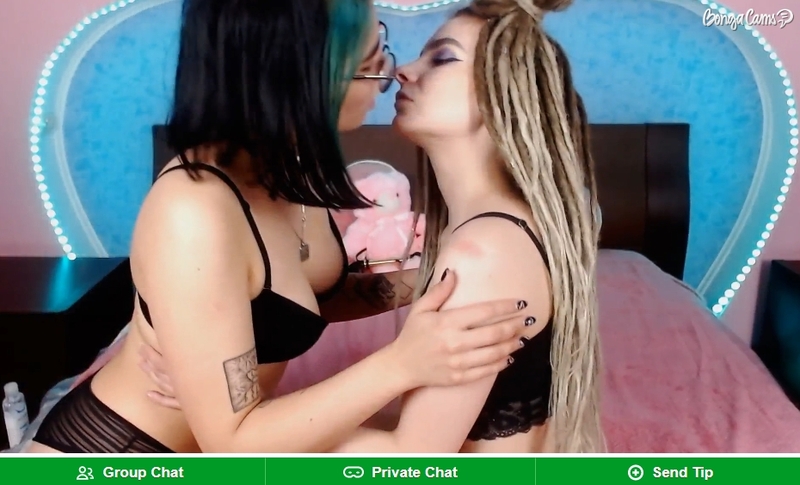 Many of the couples and groups at BongaCams enjoy watching you as much as you enjoy watching them. Once you've purchased tokens (any amount) you're automatically upgraded to a Gold member level which means you can open your webcam in an open chat room, as long as the performers allow you to, and start a free cam2cam show.
In 2020, the site also implemented an upgrade to it's mobile platform enabling you to activate the camera on your smartphone or tablet device for a cam2cam session. So in 2021, your c2c fix can be fulfilled wherever you are and pretty much on whichever device you're using.
When it comes to prices, it's a one-size fits all mentality no matter what the streaming quality or how many models are in front of the webcam. This site has a set fee of $3.30/min for a private show. However, if you're like me, you'll probably never feel the need to pay for live sex, especially if you're enjoying some girl-on-girl action that you can control to a degree without paying a penny.
---
Conclusion
No matter what type of live cam show you're looking for in 2021, this list has the best of the best in almost every major category. The sites aren't listed in any particular order, it all depends on your personal preferences. If you're into quality models - then Livejasmin is a must visit. Free shows? Chaturbate is a fun choice. When it comes to fetishes and kinky queens, Flirt4Free is a great destination.
My top pick for 2021 has a been a favorite of mine for a while now. I just can't keep away from it. It's the one that ticks all the boxes in my kinky wish list. For me, CamSoda has everything. Cheap prices, great streaming quality, a huge selection of both amateur and professional cam models and of course, if I do pay for a private show, I can record it and keep a copy in my CamSoda profile to dip into whenever I feel like it.