Top 6 Jerk Off Instruction Sex Cam Sites
Published
January 01, 2020
Sometimes it's so liberating just to sit back and give up control. Especially when the person who takes control is charged with making you have the most orgasmic explosion you've yet to experience. If you think being told how to jerk off is redundant, then you've yet to enjoy a private cam tutorial by a sex goddess who tells you exactly what to do, when to do and how to do it. Read on to discover which are the top 6 jerk off instruction (JOI) cam sites.
---
LiveJasmin

LiveJasmin dominates in most cam categories and JOI is no exception. This premium sex cam site once again comes out on top as the best webcam platform for an unbeatable JOI session. While each of us has our own pervy proclivities when it comes to wanking out a wad, a live cam jerk off session at LiveJasmin will deliver a sexy, seasoned, and skilled instructor; fast, reliable and crystal clear HD streaming; and cam2cam and 2-way audio facilities.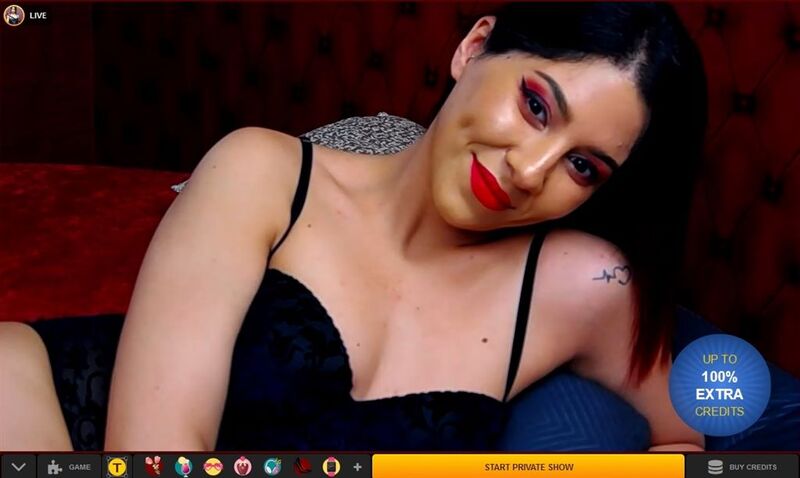 While there is no sub-category for JOI at LiveJasmin, it's easy to find a masterclass in masturbation. On the homepage try not to get distracted by the thousand plus online stunning glamour models.Instead, go to the small magnifying icon on the top right of the page, select it and in the search bar that appears, type in JOI (not jerk off instructions!) Voila - your screen then fills with snapshot after snapshot of gorgeous girls that love to take control of your shaft.
Once you've narrowed down your choices, make sure you check the cam performers' bio (select the small info icon on the top left of her feed) and of course double check that she's cam2cam enabled. Most are, but every now and then you'll come across a diva that won't allow you to use your webcam. In the list of icons that appear when you hover over her live feed, a small webcam and microphone icon should also appear. If they do - it means cam2cam and 2-way audio is an option and you simply click/tap on these in a private show to start the mutual masturbation session.
When it comes to the costs for some private X-rated tuition, most charge around $2.40/min for some one-on-one time. On the lowest range of the sliding scale, rates start at just $1.00/min. This, though, doesn't include cam2cam which is an extra $1.00/min on top of the regular rate and if you want 2-way audio, then that's also another $1.00/min.
---
FetishGalaxy
FetishGalaxy is all about the kinky. Don't come here expecting any run-of-the-mill adult cam performers - this fetish-centric site focuses on making sure that those of us that like to take things off the beaten path can find a play partner who's just as pervy as we are. And, when it comes to finding a jerk off instructor that's going to deny or deliver an orgasmic explosion, you'll find them teaching here 24/7.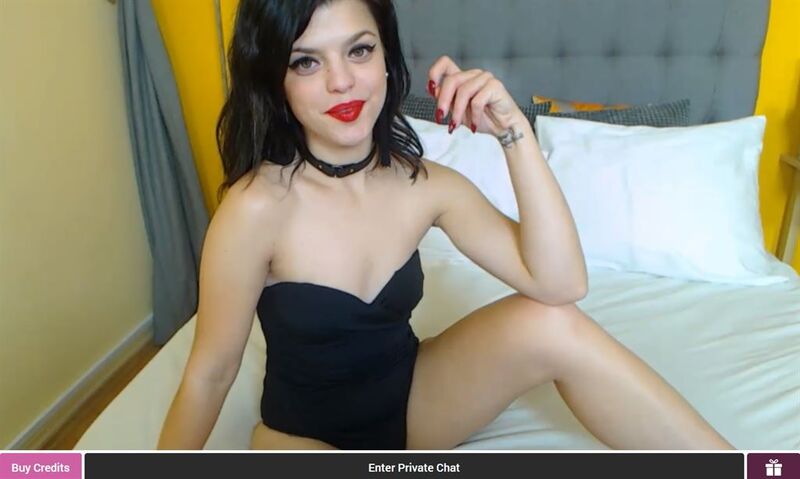 The homepage of FetishGalaxy is full of expert doms and subs. This XXX cam site breaks down the kinks into 30 distinct categories making it easy to find the sub-culture of sexual deviancy that calls your name. For example, when it comes to JOI - you simply go to the top horizontal nav bar above the gallery of the extreme-loving girls and simply select Jerk-Off Instructions. Immediately you're inundated with feed after feed of mistresses who are waiting to school you in denial and desire.
Any madam knows that to truly control your cock action - she needs to see with her own eyes what is going down (and up). At FetishGalaxy, to start a cam2cam chat you just have to click on Enter Private Chat in your chosen cam room. (Make sure you've completed the free registration process and have stocked up on FetishGalaxy credits beforehand). Once you've started a private cam sex chat session, go to the top left corner of the live video feed and select the small icons depicting a webcam and microphone. Once these are turned-on, your after-hours cam to cam schooling program can truly begin.
One of the reasons FetishGalaxy comes so high up in this top 6 list is that its private cam chat rates also include cam2cam and audio. No hidden extra surprises here. The cheapest private JOI cam shows start at just $1.00/min, though on average expect to pay $3.00/min.
---
Stripchat

Stripchat is one of my personal fave freemium live sex cam sites. I'm just a sucker for the ladies with an accent and here, if you wanna get your JOI from a French femdom, a Greek goddess, a Spanish seductress or a Dutch dominatrix, etc., you'll be spoiled for choice. From foreign language jerk off instructions, to cheap HD private cam rates, Stripchat has a sexual smorgasbord that covers every kink, look and lingo.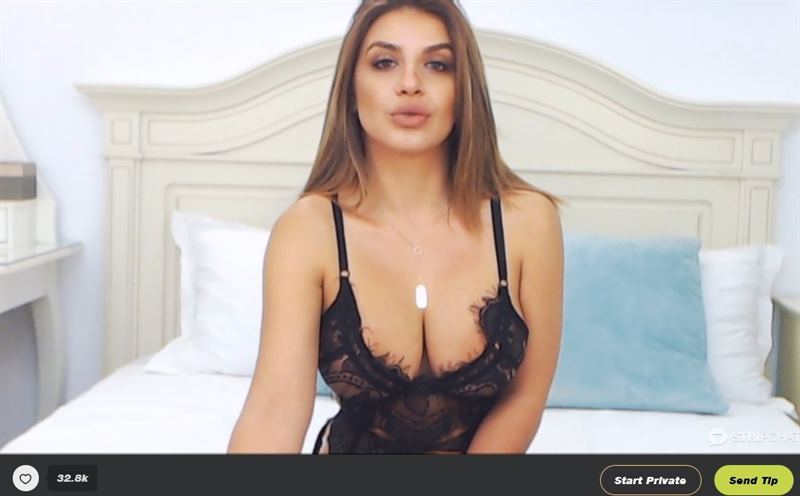 As a non fetish-centric international site, you have to do a few clicks and flicks to find the jerk-off experts. On the homepage, a gallery of photos appear showing the online pussy fingering, tit spitting and anal / dildo games taking place in the rooms. Do not stop. You can come back to these later. Go instead to the left hand nav bar showing a menu of categories. Scroll down to the bottom box that reads Show All Tags. By selecting this, a page appears showing in a alphabetical listing, all the kinks, looks, languages etc., of the online models. Then, just look for JOI girls within the Mistresses, Domination, and Role Play categories.
When it comes to jerk off instructions without cam2cam it's a bit like a soda without the bubbles - sweet but flat. Enabling your cam in a private chat session is as easy as it gets at Stripchat. When it's time to take things to the next level, simply select Start Private (the button appears directly under the instructor's live feed window). A pop-up box appears showing two options Private and Cam2Cam. I think you'll know which to choose for the fun to begin.
Considering some of the cam hosts are top porn stars and others are amateur sexhibitionists, private cam-to-cam and regulat chat prices can vary wildly, but expect on average to pay around $3.00/min with the lowest rates starting at just $0.75/min. Some of the instructors will add a levy, if not double their private chat rate if you want to use your webcam - others include it with no extra charge. Also, many of the performers won't go into a private session unless you commit to a minimum number of minutes - this can range from 5 to 15 minutes.
---
CamSoda

If there are any puritans reading this review, first of all why would you? Secondly, a big spoiler alert, CamSoda is getting to get you way too hot under ya collar. I'd recommend you skip this and go onto the next JOI winner on the top 6 list. CamSoda is not shy in any way. From the moment the site loads your senses will go into over-drive with hundreds and hundreds of naked nymphos playing with their pussies, paddling their playpals and showing sissy boys and girls just what it is to give up control of their bodies to hardcore hotties. Almost all of this this takes place in HD, for free, and you've only just seen the homepage.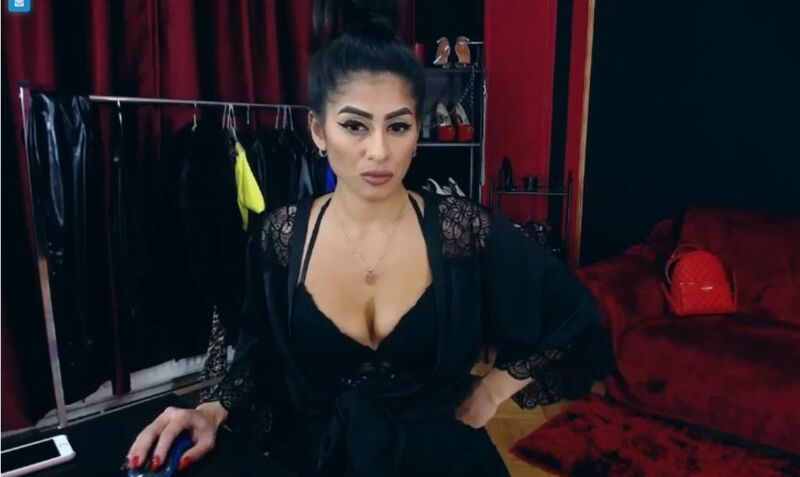 It takes a bit of searching to find the jerk off professors from out of the 800 plus live porn performers who are on CamSoda at any one time. If you follow these basic instructions (and I know you're good at following instructions) you'll get to them in no time. One way is to go to the top left of the homepage and type JOI in the search box. This though, doesn't necessarily bring up all the online cam hosts who are orgasm deniers or mistresses of your masturbation. For better results, you'll need to spend a few more minutes and do it manually. On the top left of the horizontal menu bar above the gallery of snapshots, select view all tags. Some 789 pages of results come up and JOI as a dedicated category appears on around page 6. However, you'll see that many of the live sex cam hosts in this category won't be broadcasting at that particular moment. The best is to check out the streaming sex sirens in search groups such as Fetish, Dominatrix, BDSM, Control and so forth.
To start a cam2cam session with your chosen pervy peer, just begin a private show with her, then go to the bottom of the live broadcast window and select Share Cam. (Just make sure before you go private that the horny honey allows a cam-to-cam option). And that my friends is all it takes to get the 2-way party started.
Some of private parties have rock bottom entrance fees. For example, you can enjoy a private one-on-one, cam2cam show from just $0.55/min. Generally though the parties kick off at around around $2.75/min.
---
Flirt4Free

If you're more of a quality-not-quantity type, then Flirt4Free's fetish home is a must-visit XXX live cam destination. Every bootylicious babe is carefully vetted before they're allowed to sex-up a storm on Flirt4Free. They're skilled, experienced, hotties who know exactly how to stroke your ego while masturbating the mind.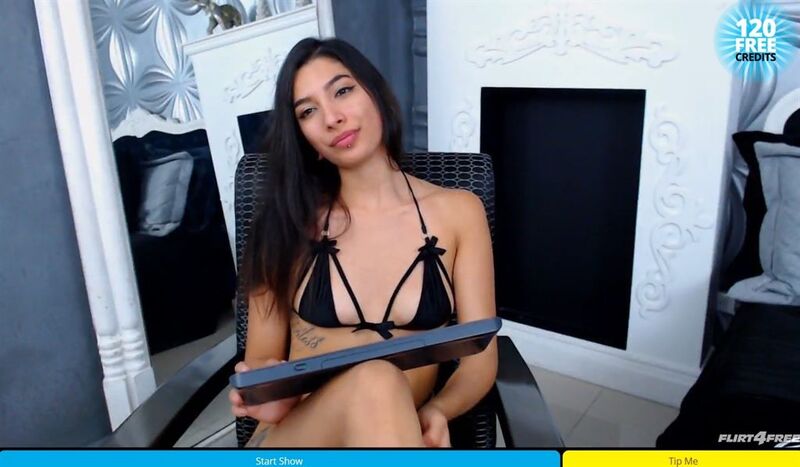 In the Live Cam drop-down menu at the top of the gallery of snapshots, there's a link to Fetish. This brings you to Flirt4Free's dedicated fetish home where the doms and subs hangout in their hardcore haven. There's not only a jerk-off instruction sub-category in this fetish microsite - it gets even more specific; Orgasm Control/Denial, Teasing, Sissy Training and SPH are groups in their own right.
The broadcasting babes on Flirt4Free are super-seductresses, this means if you're looking for some free fun in the public chat rooms - good luck. They're focused on the end game - a private chat session. And they won't let their inner-nympho out unless the curtain comes down and it's just the two of you. Now, a JOI session without cam2cam isn't recommended. After all, your teacher needs to be able to see when to correct you and when to praise your stroking skills. To enable your cam, go to the far right vertical menu bar of the live feed in your chosen room and select the small webcam icon. Click/tap on Allow from the pop-up alert that'll appear and smile - you're on camera.
Before I mention the prices, I want to point out that if you buy a VIP Flirt4Free membership ($40/month) the site gives you cam2cam access across the board (not only in private shows). You can have your cam turned on and be visible to the cam model (and only the model) in her public chat rooms, as well as in the various types of group shows that take place.
On to pricing now, the average private 1on1 chat rate comes in at around $4.10/min with the cheapest rooms go for $0.45/min. There's no extra charge for cam2cam usage.
---
LivePrivates

LivePrivates is one of the most upmarket premium live cam platforms around. The stunning sex goddesses that perform here are the A-listers of the live sex cam world and as such, you're guaranteed a private cam show like no other. When it comes to finding a jerk-off instructor, these ladies tick all the boxes. They're hot, they're skilled, they're seductive and mostly broadcast in crystal clear HD ensuring a sexperience like no other.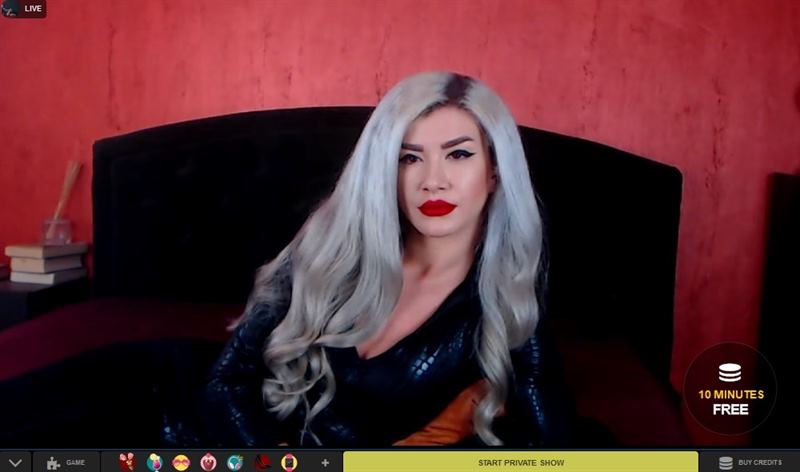 On the left side of the homepage, you'll see a vertical menu bar listing all the dedicated sub-categories of kinks and appearances. While JOI isn't listed specifically, most of the queens in the dominatrix and fetish groupings feature JOI in their bios as a forte. There's also the option to type in 'JOI" in the search bar. This also pulls up all the cam models (both on and offline) who are tagged as jerk off instructor experts.
When it comes time to getting some one-on-one attention from a LivePrivates professor, make sure you've enabled your webcam and once you've started a private show with your chosen controller just click on the Camera button under the live video window and let the lesson begin.
As you'd expect from such a high-quality and exclusive cam site, prices are not cheap. Without using cam2cam and two-way audio, the sessions start at an average of $2.60/min - though you can find a few femmes charging the minimum $1.00/min. You may think this isn't expensive, but then you have to factor in another $1.00/min if you want cam2cam and on top of that yet another $1.00/min for 2-way audio. I'm not saying the babes aren't worth it - they really are some of the best in the business - but if you're watching your bottom line , it can get pricey.
---
Conclusion
All of us can jack up our tossing technique, and what better way to improve your jerking skills than with a experienced kink instructor who knows a few tricks and licks that'll get you cumming on command. Masturbation is one of life's great solo pleasures, but when it's a mutual masturbation moment in which you give up control of your cock to a professional, it goes beyond great, and on into orgasmic.
The 6 best jerk off instruction cam sites listed here are all safe, secure and discreet and guarantee that when it comes to getting your rocks off - you're in good hands.
My winning whack-off choice is LiveJasmin. In my opinion it has a slight edge that tickles my own particular pickle - it has the naughtiest angels I've cum across, all of whom have a penchant for commandeering your prick and taking it to heaven and back. With it's best-in-class HD streaming, affordable chat rates and out of this world women, it's well worth a wank too.