5 Webcam Sites Better Than StripChat
Published
December 23, 2020
Stripchat is a fantastic freemium site, but, as much as we appreciate it, there are other sites that are better than it in some way or another. They either offer better prices, more elaborate and entertaining features, more models, or different payment options that make them easier to use. Here are the top five sites that we consider to be in some way better than Stripchat.

In the best of freemium tradition, Stripchat offers over 1,000 completely free and open rooms that include nudity and sex. Female, male, couples and trans models all contribute their unique style, but the main event is definitely the single ladies. On top of the multitude of models, the site leans towards the kinky, and hosts countless categories: BBW, BDSM, Lesbian, and many others.
The chat prices start at $0.75/min with the average being $3.00/min, not including c2c, which some hosts charge extra for, and some don't. To make things even cheaper, filter the ladies by price per minute, or go on a Spy On Show to pay much less than private to view someone else's private chat.
The main crowning achievement of the site is introducing members to Virtual Reeality Cams. You, of course, need a VR headset for this, but starting such a webcam show is simple and thoroughly explained by the site. Find the ladies in the category, and experience a private show unlike any you've ever had before.
And now for the sites that give it a run for its money.
---
CamSoda

CamSoda is an impressive freemium site. It offers over 800 ladies always available online, which you can view in the mind blowing main gallery page that shows you all the models performing live, at once (no static profile pics for these gals).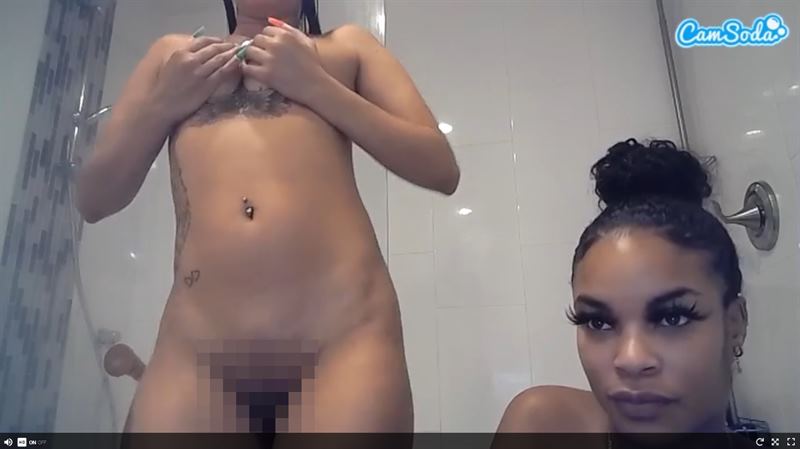 The models on CamSoda come from all over the globe, from America to Asia, and though the site itself only hosts non-professional models, many have been around for years and put on impressively professional shows. There isn't a proper search engine to be found here, but it's great fun going through the thousands of tags and feeling simultaneously happy and overwhelmed.
What CamSoda really has going for it is its prices. CamSoda has some of the cheapest private chats available, starting at only $0.55/min, with the average price being about $2.75/min, which is markedly cheaper than on Stripchat.
CamSoda also lets you Cam2Cam at no extra cost, unlike Stripchat, where it will often cost you extra. Other cheap options include the Spy Show tab, where you can watch another member's private show, or join a Ticket Show with other like-minded members, and get the party started by giving just a few credits to reach the model's quota.
There are several extra perks which are unique to CamSoda. The Exclusive Videos offer completely free full length "movies" in high quality HD that the site itself created. In the rooms themselves, you can play games and win cool prizes: Spin the wheel, Pull the slots, or Roll the dice. Also, the Blog gives you a sneak peak behind the scenes at the live porn world, the performers, and general info and promotions on the site
Though the streaming quality changes in each room, the site compensates with an excellent mobile version, which makes most of the streaming issues go away. The site even offers mobile cam2cam, which is a delight.
Unlike Stripchat, CamSoda has been around for a long time, and it shows with its direct approach to members. The free videos, the pro models, the super cheap/free options, the mobile version which was also voted best in show a few years in a row - these all make CamSoda the freemium site to beat.
---
Flirt4Free

For those looking for a premium experience with a freemium vibe and plenty of ways to lower costs, Flirt4Free is the answer. With a wide array of fetish categories, the site's performers are all in when it comes to fetish, which is only amplified by the amazing HD streaming quality in the individual rooms.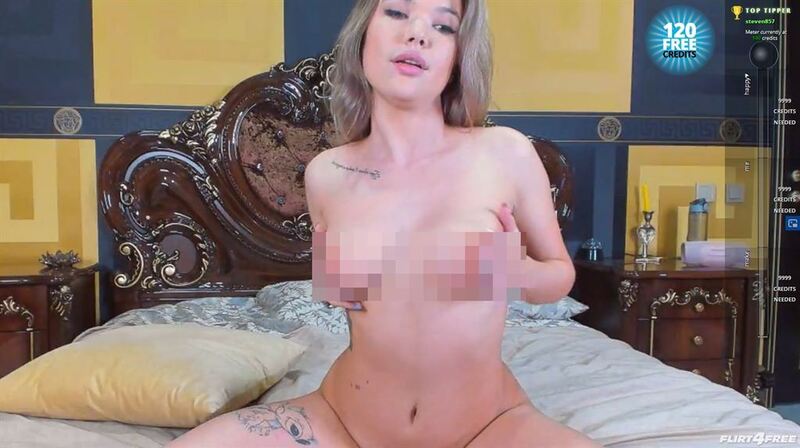 Flirt4Free's search engine is excellent, and makes it that much easier to find your kinky queen. There are also a ton of extra features: A Library of HD videos, Forums all members can use, a dedicated Fetish category, a Schedule for the models you can set to send you notifications, and Fan Clubs you can join to get access to all the extra pics and videos of specific models.
Though Flirt4Free is absolutely a premium-level site, the free rooms can easily be considered freemium, as plenty of them include nudity and sex. You can even find super cheap private chats coming in at only $0.45/min. We also recommend getting a VIP Membership: Unlimited access to recorded shows, 150 credits each month, 200 free videos a day, free access to one hour shows with your chosen celebrity cam performances, access to VIP only promos and discrete cam2cam action in public shows.
Other great ways to save is choosing Voyeur Mode or Group Shows. With Voyeur, you can spy on someone else as they have their own private session, and in the Group Shows (there are several kinds), you can enjoy a semi private show with multiple members all pitching in by tipping so the party can real kick in to high gear. You can also pay here with a gift card - a rarity in the live cam porn world.
Flirt4Free also offers a fantastic mobile version, and an even better mobile cam2cam at no extra cost.
The special features and multiple low-cost options, along with the incredible quality of the site's streaming and models and its rewarding VIP membership all set Flirt4Free apart from Stripchat, and explore what a premium site can be when it provides a freemium sensibility.
---
Chaturbate

Chaturbate is a site all about community. Sure, you've got over 4,000 performers online all day and night - a staggering number by all accounts - but somehow the site still feels like a homecoming (no pun intended) every time you log on.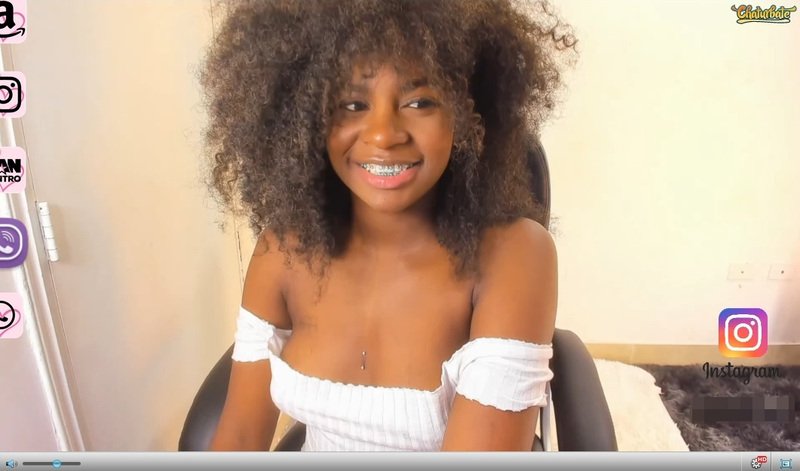 The reason for these warm and fuzzy feelings are due to the multitude of ladies performing for performance sake, as evident in the Exhibitionist Cams that show amateur live porn from around the world - In people's homes, outside, anywhere there's enough room for some sexy time. Also, in order to have a C2C with your lady, you have to Broadcast Yourself, which means literally anyone can become a model on Chaturbate.
Chaturbate has so many tags (no search engine), you might just spend hours on the tag list: Latina, Teen, Mistress, Foot Fetish, Mature, Office, Schoolgirl. You'll probably find a tag you never knew existed, which is always fun to explore.
If you decide you want to go into a private chat despite the free rooms all containing nudity and sex, prices will average around $2.30/min, with the cheapest starting at $0.60/min. There's also an excellent mobile version with the same amazing HD streaming quality as the site - up to 4K.
Despite not having a search engine, you can click on Advanced Search on the top right of the page, and select Prioritize HD Rooms. These will have a blue HD sticker on the model's profile pic. When you enter the room, make sure the HD is on max by clicking on the HD button at the bottom right of her screen and selecting your streaming level of choice.
Chaturbate is a great freemium site that shines due to its extraordinary HD streaming quality, homey feel, and a community any member can (and is encouraged to) be a part of. And, in the end, Chaturbate's low costs and massive amount of models just blows that of Stripchat out of the water.
---
Streamate

Streamate excels in many ways, but security, safety, and spending habits are the main attractions, especially when compared to Stripchat. On our many articles, all the sites we cover are checked for safety, but every so often a site comes along that is impressive in the way it handles your money, and even your spending habits, and Streamate is chief among them.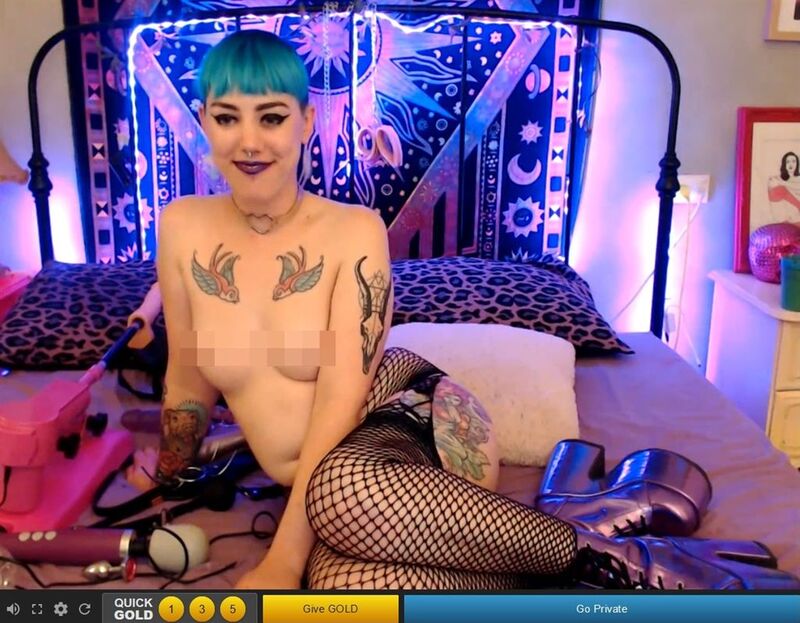 Streamate uses a pay-as-you-go system, which allows you to just pay directly using your preferred payment method, instead of first buying in-site credits or tokens at confusing exchange rated. Also, the site allows putting a daily spending limit on your chats, so you can be sure you'll never lose track. All this makes Streamate perhaps the most transparent cam site in terms of expenditures, which will allow you to more easily stay within your budget.
The search engine on Streamate is one of the best, and allows you to filter by world region, different physical features (from Ebony to BBW), and also trending topics, which change daily according to members' searches and their popularity. The models are extremely friendly and especially forward with their proclivities, so it's a thrill to get to know them.
To lower costs on the site, which leans towards the more expensive end, locate New Models who offer lower prices, and Gold Shows that include other members tipping to reach the models' set goal to start the show. Prices of private chats start at $1.20/min and average at $3.20/min. Though the mobile version of the site doesn't offer cam-to-cam, it's an excellent companion to the desktop site.
To find rooms with the best streaming quality, you can filter by All Features, and choose HD, thus presenting only rooms that operate with a minimum of 720p. To change the HD quality inside the room, click on the settings icon and choose your preferred streaming quality level.
Despite not having a bunch of features and multiple attractions, Streamate makes you feel like you're in good hands. The models take care of your needs in their own way, and the ability to pay as you go and use a daily spending limit keeps your wallet happy.
---
MyFreeCams

MyFreeCams is a weird and wonderful unicorn that seems to have remained in the early 00's where it came out to the live webcam porn scene and changed it forever, offering a giant free-for-all cam site. The aesthetics are definitely dated, but that will be the last thing on your mind when you start exploring the site's over 1,300 performers: all of them single girls, mostly young and super excited to be performing, and all for free.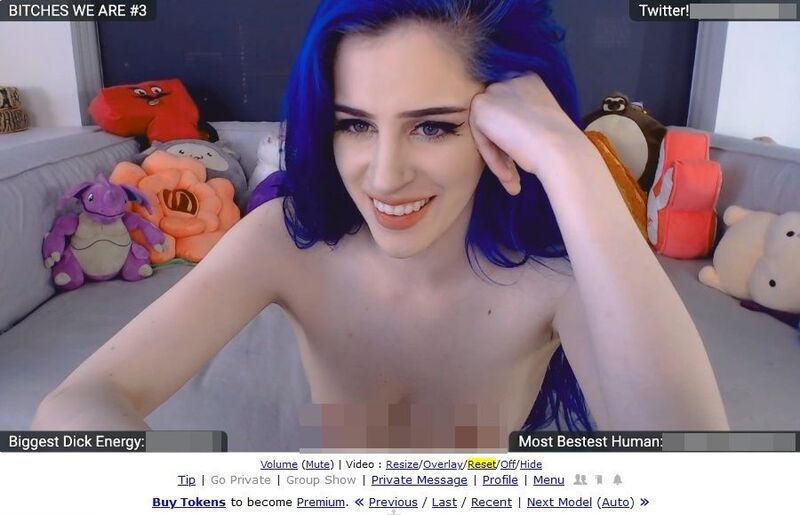 There's no official search engine to be found here, but there are several ways to get your search for Ms. Right going. On the top right of the screen, you can select Most Popular Rooms, Trending Rooms, or use the Model Explorer.
With so many worldly models, you may feel like you won't find what you're looking for, but we encourage you to embrace the randomness of it all, and use it to your advantage. Choose a room you like, and then (if it's not the girl for you) click on the Next Model button. You'll be redirected to another performer, who will most likely be completely different. This is a super fun "game" of sexy roulette, which we highly recommend.
Which brings us to the highlight of the site, and the only thing that truly matters - the girls. They are so excited to be doing their job, it's hard to find a model you won't enjoy. There are only girls here, so no men or transgenders, but oh boy does the selection of women makes up for that. If you choose to veer away from all the free treats, be aware that all private chats cost the same - around $5.00/min.
Though in the past HD streaming was more of an issue, these days it's hard to find a room that isn't HD, so in general the quality is great. The mobile version is also good, and it's even more fun to flip through the rooms on a smaller screen, it feels more like a version of Facebook than a live porn site.
MyFreeCams is not made for the fussy, particular user. It's much more in line with easygoing members who are simply looking for a good time, and are happy to go where the wind blows them. These gals are special, fun, and even funny - you have to be, for a site like this where your competition is fierce and just as hot.
---
Conclusion
The sites above all compliment Stripchat with features and attributes that make them better in a particular field. Be that a massive collection of models, excellent HD quality, lower prices, a community feel, or just being more fetish inclined.
But, out of the five sites presented in this article, CamSoda is the clear winner. Not only is it the overall cheapest site, and chosen as our Best of 2020 winner, its offerings to the guests are endless. Free exclusive videos, free live chat with countless tags, a gallery page for the ages with all free rooms showing live at the same time, and more.
CamSoda can make you forget what time, or even day it is, and also really value its amazing models who just want to take care of you and keep you happy. It rivals Stripchat in almost every way, and beats it when it comes to affordability and quality.