Top 6 BBW Sex Cam Sites
If you're the type of guy that likes a real woman, a woman with curves in all the right places. A women like a woman is meant to be, with big boobs, ample booty, and a soft belly, then these 6 BBW sex cam sites are for you.
CamSoda

CamSoda has everything, for everyone, at every hour of the day. And when it comes to finding a gorgeous and chubby cam girl, you're going to be spoiled for choice. This freemium webcam wankathon features over 800 rooms streaming 24/7, with girls covering every look, age and sexpertise. From amateur nymphos looking to get wet and wild with a new play pal, to verified porn-stars saying 'hi' to fans in the best way they can (naked and naughty), it's a paradise of live porn, more particularly a paradise where plump princesses rule the roost.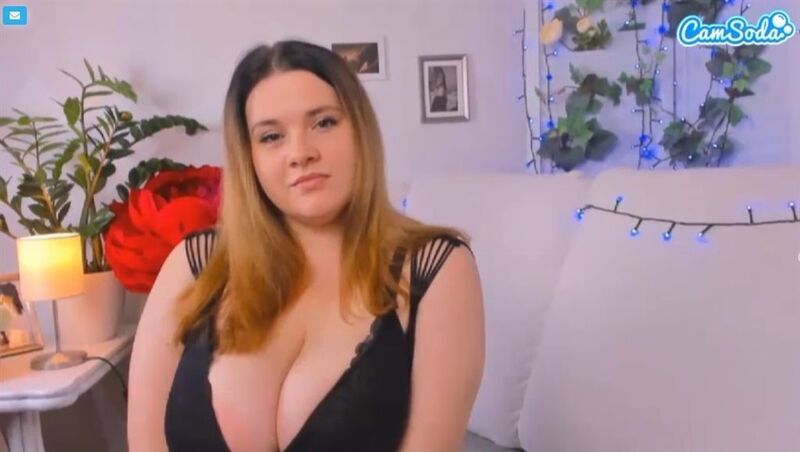 Finding the BBW cam chat models at CamSoda is quick, easy and takes just a couple of clicks. First go to the top menu bar and select view all tags. This brings hundreds of search pages, but the girls with the bouncing boobs reign supreme. On page one (which is the most popular search groups), you'll find both Curvy and BBW babes listed. If you see a photo you like, hover over it and a short video of few seconds appears that was grabbed from her live feed just moments earlier. Still interested, click on in and get jiggy with the Jane.
Once you're in a room - you can view the action in full screen mode for free. Just select the small screen square icon that appears on the bottom right of her feed and voila, all her gorgeous glory just got bigger.
If you decide it's time to enjoy some 1on1 cam fun with the cuddly babe, make sure she allows private cam shows. A few of the babes prefer to get tips in their open rooms and aren't particularly amenable to pushing everyone else out of their room. The majority however, enjoy nothing more than some exclusive time with a new sex pal. On average, most rooms come in at the $2.75/min mark for a private show, though you can always find a good selection of fat girls to whisk away for just $0.55/min.
Streaming quality at CamSoda can be a bit misleading. Many of the rooms have the HD icon on the bottom of their feed (which you can turn on or off) though from my travels through the site, some say they're broadcasting in HD - yet the quality doesn't appear to be that good.
I'm not done yet with CamSoda - how about a few tricks that makes the site even sweeter?
Trick #1 - If you sign-up for a premium membership package you get 200 FREE tokens.
Trick #2 - CamSoda has FREE HD videos with mega-name porn super-stars for your viewing pleasure.
---
LiveJasmin

If you like your babes to look like plus-size models, glamorous, gorgeous, curves in all the right places and a penchant for perfection, then the girls at the premium webcam platform paradise known as LiveJasmin, are going to have you drooling in seconds. This site features the best of the best in BBW live chat hosts - the only difference is, unlike CamSoda, you're going to have to pay a pretty price if you want to see all the sexy goodness they keep hidden under wraps in their free open chat rooms.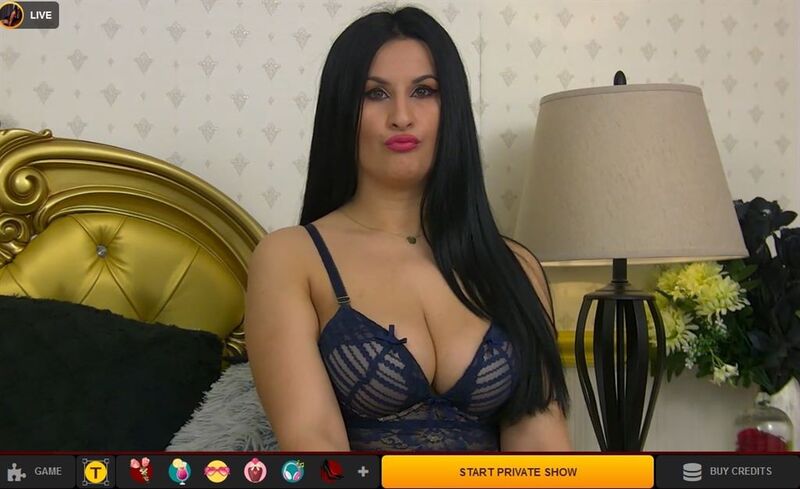 LiveJasmin's big beautiful women can be found in just one click. All you have to do is go to the menu bar on the left of the homepage, scroll down till you get to Appearance, and then select the BBW category. Now, you've entered a plump(ish) paradise. I'm saying plump(ish) 'cause while every girl listed there is drop-dead divine, a few are on the full-figured fence (but then again - what's chubby for one is normal for another).
HD streaming is standard (almost), but make sure it's coming through in the top resolution possible. Once in her open chat room, check that small HD button on the left side of the window is yellow. If it is, it means HD is on. If not. you'll have to manually turn it on by clicking/tapping on the switch.
LiveJasmin is all about the private chat. These babes are waiting for you to make them yours exclusively. However, prices can be as chunky as some of the performers. For example, while some of the rooms start a private live sex BBW cam chat show for just $1.00/min, the top models on the site can pull in a whopping $12.00/min. On average though, most come in at the $2.40/min mark. But, and this is a big but that you won't like, this doesn't include the use of cam2cam and 2-way audio. You gotta pay for that - around $1-2/min more for each feature.
As if I'd drop all this LiveJasmin temptation in your lap and leave you panting at the prices. As always, I've got a few tricks up my sleeve.
Trick #1 - Check out the girls on Sale. Many babes slash their cam costs/min to the minimum rate for a couple days.
Trick #2 - Spin the Wheel before you purchase any site credits. You can score prizes including 100% extra credits in the package you buy. This basically cuts costs by half.
---
ImLive

This site is going to grab your attention and not let it go as you discover more and more goodies waiting to be unwrapped and tasted. Sure, there are the sexy chubs and magnificent MILFs looking to party, or maybe you decide to pay a visit to one of their exclusive monthly themed parties. Perhaps, it's the porn-star shows that tickle the stick, but for me, it's all about the Candy Shows and Fulfill Your Fantasy feature that keeps me coming back for seconds, thirds and fourths.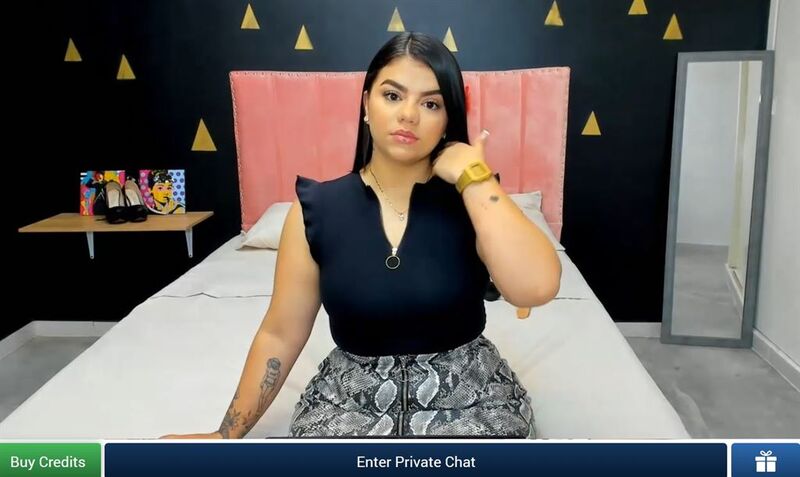 First things first, the babes with the voluptuous booties and the jiggling jugs. To jump into the plump pool simply go to the Live Cams page, hover over the Filter box at the top and select BBW or Curvy. If you like your ladies to be really well padded, then BBW is the way to go. If you're more into curvaceous cuties that are rounded but not as heavy, then over to Curvy. I've gotta be honest here, BBW tends to have a much smaller selection, so my advice - do both, but definitely check out the gals in the curvy category.
I mentioned the Candy Shows and Fulfill Your Fantasy option. The Candy Show is when a girl will host an X-rated show if she hits a set tip target. If you tip her the listed amount (normally a few dollars) you get access to the show where things can get really hot and hardcore heavy, very quickly. (But, you're a silent audience member - it's not an exclusive show).
If though it's all about the private BBW sex chat session between you and your new pal, you'll be happy to know that not only do all rates include c2c and dual audio, but they're also pretty cheap. Most of the cam babes charge around $2.25/min, but you can always find a bargain babe asking for the minimum $1.00/min.
Trick time now:
Trick #1 - Get you fantasy fulfilled via the site's FulFill Your Fantasy feature. You just post you deepest, darkest desire and let the offers come flooding in from horny cam models wanting to make your dream a reality.
Trick #2 - Join you fave model's Discount Club and get discounted private cam shows.
---
Flirt4Free

Flirt4Free is a premium cam sex site (i.e. no nudity in the free open chat rooms to enjoy). It's also one of the cheapest premium live xxx chat sites online, with some of the hottest babes around. And more than that, if you're into big beautiful women that like to take a walk on the wild side, the full-figured femmes at Flirt4Free tend to be very fetish friendly.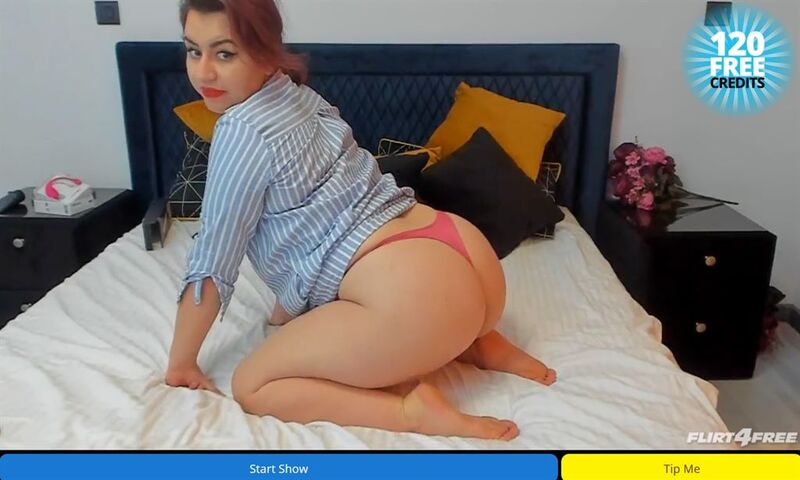 Unlike some sites, the BBW babes are really BBW... No skinny hips pretenders or tiny tits trying their luck, these ladies are luscious, loaded and love to twerk their tootsies. To get the chubby chicks, you just go to the upper menu bar, hover over the Categories section and from the drop-down menu select BBW, or even Big Boobs and Big Butts.
Flirt4Free has a whole variety of show options to choose from, in addition to the ubiquitous private cam chat sessions. Party Chat / Multi-User Chat / Group Chat are all shows with more than one viewer, where the cam model takes it all off and really shows what her ample assets can do. This tends to be cheaper per minute than a private cam show, though you don't have complete control over what the babe gets up to. You can still tip her in these shows and ask to do a specific act - but there's no guarantee she will.
For a private cam BBW sex show, it's all under your deviant direction. The good news, prices for a 1on1 cam show include cam2cam and 2-way audio, and start at a rock bottom rate of just $0.45/min. The bad news, rates are all over the place and most average out at around $4.10/min.
On to the tricks:
Trick #1 - Check out the Deals and Promos available. Many girls will give you extra mins for free if you book a minimum of 5 to 10 minutes with them.
Trick #2 - Get 120 FREE site credits when you validate your credit card (no purchase necessary).
---
Streamate

If you're into European pussies, horny housewives and sex-crazed MILFs looking to get down and dirty in front of a webcam, then Streamate has them all and more. While there are some pro porn performers, the majority of chubby chicks here are lovers of the lewd, looking to party with a guy that appreciates a babe with ample assets.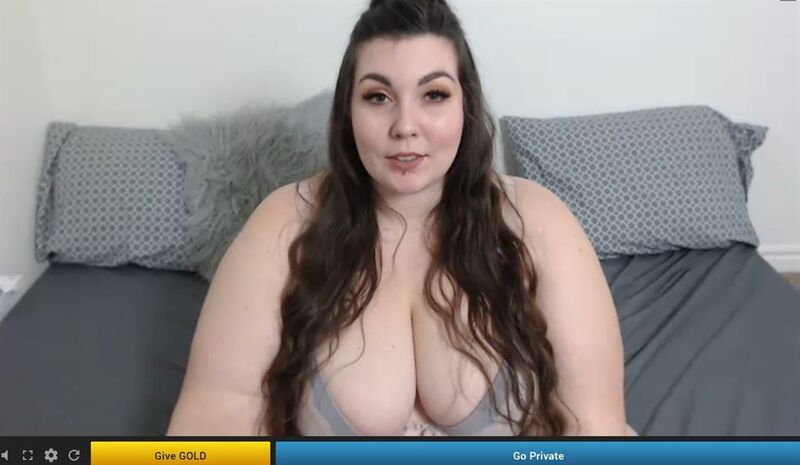 There are two stand-out features at Streamate that make it a must have on any list of top BBW sex cam sites. The first is the way they categorize the plumper performers. The second is their payment system.
To find a girl that has more than most, you just go to the left of the homepage and scroll through the Categories options. Here you can find not only BBW babes, but those with Huge Tits, Big Tits and Curvy.
Once you're in a free chat room, it's worth scrolling down to the performer's bio. Not only do they list all the usual fetishes and kinks the babe is into, like anal, BDSM, dildo, squirting, etc., but you also can see her weight and measurements.
Prices at Streamate tend to be around average for a premium live sex cam site. In general, a 1on1 private curvy or BBW cam show comes in at around $3.20/min, but some girls will charge an additional fee if you want it to be a cam2cam sexperience. On the lower end of the scale, you can come across some of the fatter females asking for $1.00/min.
Now to the site's payment method which for me, gives it the edge over many other similar sex sites. All you do is register a credit card in their system and you then can spend up to $25 a day on tips and private chat. At the end of your visit to the site, you'll be charged only for the premium services you partook in. If you want a higher daily cap, you just contact the site and they'll up the limit.
Now for a couple tricks:
Trick #1 - A Gold Show sticker on the girl's snapshot means she's getting ready for a show and in preview mode, chances are there'll be some full-on frontal demonstrations to enjoy.
Trick #2 - Membership includes a money-back reward system.
---
Cams

Cams is another freemium site deserving of inclusion in the round-up of the best BBW sex cam platforms. It's not because of all the hardcore and xxx action taking place in the free rooms. It's not even because of the 500 rooms online 24/7 - many of which are HD enabled and wallet friendly. It's because of a little thing called Connexion, that lets you and your chubby cam model cum together in a simulated sex experience like no other.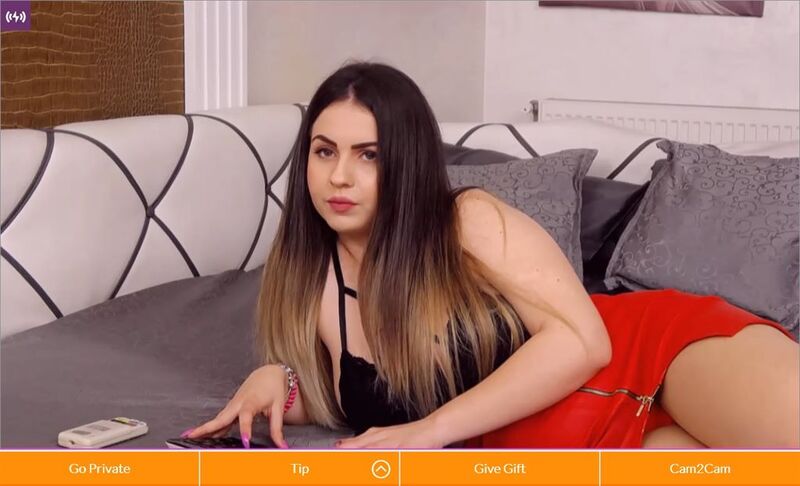 To get to the beautiful BBW porn princesses you simply go to the homepage's left menu bar and scroll down till you reach Body Type. You then have a choice of what it is exactly you're in the mood for, from BBW to Curvy, Big Boobs to Huge Tits. Curvy generally has over three to four times the number of models compared to BBW, but only a few are truly curvy - stick to BBW.
Like many other sites, the snapshots you see of the girls can be deceiving and when it comes to the larger ladies, it's deceiving in the opposite way. Many of the photos make babes appear much slimmer than they actually are. If a guy is looking for a thin lizzy, he'll quite often get a shock when the girl turns out to be quite a bit heavier than her photo. If you're looking for a chunky cherub, often it's the same - except when you click through you'll be thrilled to see she's beautifully bigger than her image. My advice, if someone catches your eye, click to see them live in their free rooms - often you're in for a pleasant surprise.
If the babe has a small tilted cross on her snapshot, it means she's using an interactive toy called the Lovense Nora. If you happen to have the male version (Lovense Max) you can pair your sex toy with hers and literally sync your orgasms. I know, what will they think of next?
When it comes time to go 1on1 with a butterball, a private cam chat show costs around $3.00/min, though many of the BBW sex rooms offer sessions for just $1.00/min. If you want the buxom babe to be a true porn partner and see you, you'll have to pay an extra dollar/min to open your cam.
Some Tom tricks:
Trick #1 - Get up to 70% off private chat cam shows when you join a model's Fan Club.
Trick #2 - You can adjust the video window to full screen view for free.
---
Conclusion
All the sites I've chosen have a few things in common. They all make it super-easy to find the full-figured females. They all have a great selection of big babes to choose from. They all offer HD streaming (though some more and some less) and they all have their own strengths and features that get them to stand out from the crowd. From simulated sex shows to fantasy fulfillment, great payment systems to ongoing specials giving significant discounts on a variety of performances - it all depends on what piques your pecker.
Heading up my list of the top 6 BBW sex cam sites is CamSoda. Quite simply, it's got one of the largest selections of chubbies and really competitive prices. My recommendation is to start out with CamSoda, take a look at the state of play and then check out the other sites. It really all is a matter of personal preference on what's important when it comes to a live cam platform and where/what you're prepared to compromise on.