5 Cam Sites Better Than BongaCams
Published
December 09, 2020
BongaCams has quite a lot of fans who deeply appreciate its beautiful models and fun free chat rooms with plenty of nudity. Yet BongaCams has its issues, too. The price for private chats is very high, even on a premium level. Broadcasting quality is far from being perfect. There aren't many cool features and entertainment. And the site doesn't give much of a homely feeling.
This article presents 5 top-rated cam sites offering you a live porn experience which is as good as and even better than BongaCams. While you can still enjoy BongaCams, we strongly recommend that you open your mind to these sites and their awesome features.
---
CamSoda

With over 800 models live online in thousands of Tags, free videos at excellent HD quality, Reallife Cams that allow you to view people at home doing naughty things for free - CamSoda is the best freemium live porn site available, and is even featured as the best cam site on my best cam sites for 2021 list.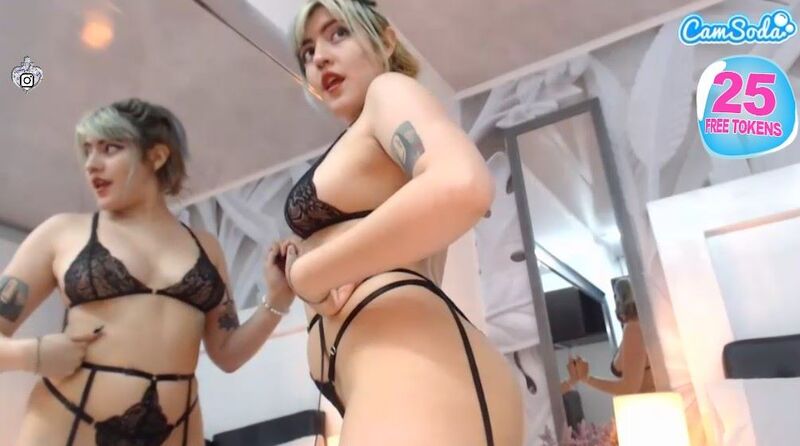 On top of all the free stuff you can get, and the stunning models happy and willing to show you how good they are at their craft, it's an even better surprise to learn that the private chats can be just as cheap. The cheapest private chats go for only $0.55/min, with the average price being about $2.75/min. You can also Cam2Cam at no extra cost. On top of that, the mobile version also has a C2C option, at no extra cost.
There are also other great ways to save some pennies. Instead of a private chat, click on the Spy Show tab. There, you'll be able to "join" a private chat someone else is viewing, and peek in like a peeping Tom. It's even cheaper, and also a great nasty way to feel like you're breaking all the rules. Ticket Shows are also budget friendly, as you and other like-minded members pay a few credits each to reach the minimum goal the model has set to start the show.
While streaming quality is hit or miss on this site (Though most rooms have an HD button on the bottom right of the chat window that allows you to turn it on), it more than makes up for it in the features department, which includes Exclusive Videos at the top of the page. These are completely free videos created by CamSoda, all adult, and all for free. They even showcase real pornstar videos sometimes, which are shot in impeccable quality.
CamSoda is the freemium site to beat, because unlike BongaCams, it has it all - Great HD cams, extremely low prices, a crazy amount of online beauties, and thousands of tags that can take you anywhere in the kink universe of your choice.
---
LiveJasmin

When you're looking for a live cam experience that drips luxury, you go to one site - LiveJasmin. From the opulent red background to the stunning professional profile pictures, a premium experience is what you're getting all the way. Unlike freemium sites, there is no nudity in the open rooms, but with prices being higher, it gives you the chance to get to know your performer before you commit. In addition to the sophistication and top notch HD streaming, the site is also considered one of the safest and most discreet to ensure you have a care-free time as well as a titillating one.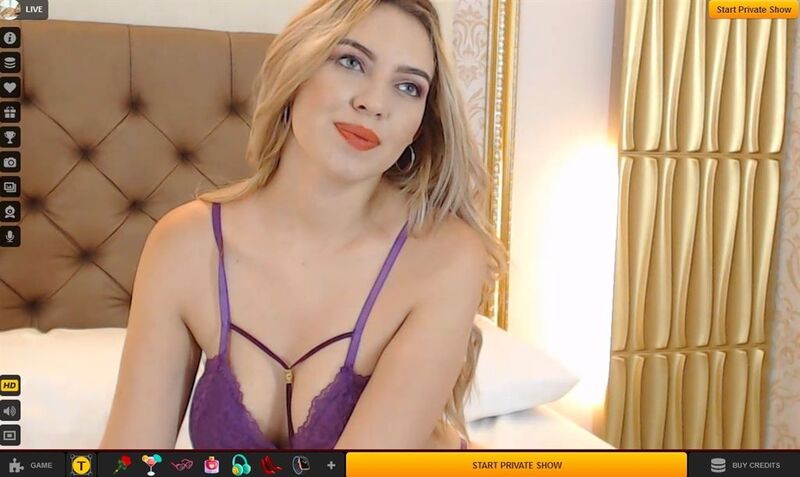 The models on the site have a lot more going for them than just perfect, flawless pictures. Their rooms are immaculate, their appearance is classy and full of humor, and they still manage to tease just enough to make you beg for more in private chats. If you choose the Exclusive category, you can even find models that are completely unique only to LiveJasmin, which ups the premium factor even more.
For the more frugal user looking for low cost prices, not to worry. You can filter the models with the Price category, and find chats for as low as $1.00/min, and an average of $2.40/min. If you prefer your intimate chats to be private, be aware that a Cam2Cam comes with an additional payment of $1-2/min, and another $1-2/min for turning on your mic. The excellent mobile version has c2c abilities as well, so you can chat interactively with the site's models anywhere you like without being confined to a stationary computer.
Shows available for much less than private are semi-private shows, such as VIP Shows. These require a number of users to join, and giving a few credits to reach the quota the model has set. This way, the cost is divided between everyone, and the model is even more excited to work on her sexy moves for all her guests. Lastly, you can choose models according to the stickers on their profile pics - New and Promo, which offer much lower price points than the others.
In sum, From the high class professional models, to the superior HD quality, and the multiple features and low cost options, LiveJasmin can give you an experience unlike any other, and extravagant setting much more impressive than BongaCams. However, for the truly best live cam action, you'll have to pay, but you can always use a gift card.
---
Stripchat

Stripchat has a one of a kind feature that not only overshadows BongaCams, but any other cam site today. This feature will enable you to feel as though you are in the room (or any other location) with the model, have her interact in such an intimate manner that you may just lose it and never come up for air. Yes, I'm talking about Virtual Reality.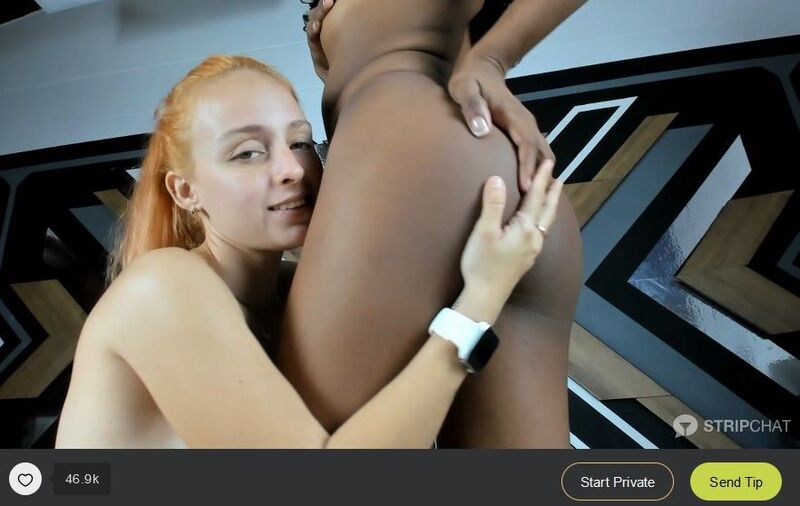 By downloading a special app and obtaining a headset (All the info is written clearly and efficiently on Stripchat), you can begin exploring the VR world. Click on the VR Cams category on the search bar, and see which honey you cam meet in an exciting virtual reality environment. You can spend as much time as you like on the free chat, and let the model coax and seduce you until you both decide to take it to the next level.
However, if you're less of a tech person and more of a choice person, have no fear, Stripchat has over 1,000 online performers online who are extremely varied in their respective categories: European, BBW, BDSM, Lesbian, and an unending supply of countries, ethnicities, fetishes, and kinks.
You can even filter by price per minute, Interactive Toys to control by tipping, Recordable Privates that allow you to record a private show and keep it in your collection, choose a Spy On Show to pay only a few tokens to watch a private show of another member, and you can even select the very cool Mobile feature, which shows all the models broadcasting from their own mobile, which could be anywhere.
The chat prices start at $0.75/min with the average being $3.00/min, not including c2c, for which you'll be required to add around 30%. Some lovely ladies may request a minimal show time of around 10 minutes to secure income. No extra for VR chats. The mobile version is very well made and easy to use, and includes all the fun features, shows and models on the site.
As you can see, Stripchat offers a lot for a freemium site, not just an amazing VR chat with your best gal. It exceeds expectations set by BongaCams and surpasses them as one of the leading freemium sites available today.
---
Flirt4Free

This lists' only premium/freemium hybrid, Flirt4Free offer premium features, flawless HD quality and a beautiful interface, along with sex and nudity in the open rooms, and super low rates you can find easily. Also, the site is known for being kinkier and more prone to fetish-inclined models than most other sites, so you might just find that kink queen to get your motor running on Flirt4Free.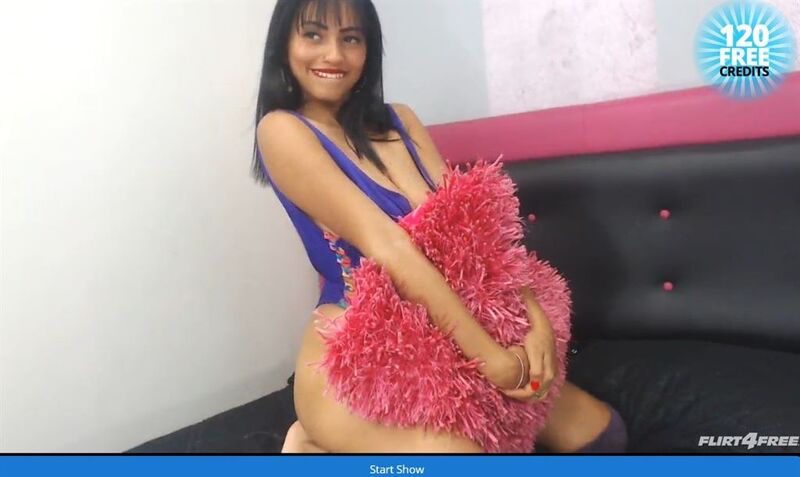 Its navigation is user-friendly and adopts a non-nonsense attitude. The main page can display the girls in pricing groups, according to the chat rate they charge per minute. On the high end, you will see model asking for $12.00/min. And the cheapest rates, come in at around $0.45/min. The site also offers a cam2cam feature on mobile.
VIP status will set you back $39.95 a month. If you choose this option, watch out for an automatic monthly renewal. You will have to cancel it manually if wish to quit. However, there are 2 other options: a trimonthly subscription for $99.95 or 6 months one for $179.95. This is a very rewarding membership that provides: unlimited access to recorded shows, 150 credits each month, 200 free videos a day, free access to one hour shows with your chosen celebrity cam performances, access to VIP only promos and discrete cam2cam action in public shows - only the performer can see you.
Another advantage to Flirt4Free is that there are many ways to pay, one of them being a gift card. There are so many ways to spend that virtual cash in a way that saves it too: Voyeur Mode (Peaking in on someone else's private chat), Party Shows (Semi-private chat with multiple members), Group Shows (Reaching a preset tipping quota to get the show started with multiple members), and Party Chats (The more you and others tip, the raunchier the party gets).
Clearly, Flirt4Free has a lot going for it. Its' premium feel with its' freemium minded models makes you feel you are getting away with awesome features and chat options you shouldn't, and it's VIP membership is one of the best, and most rewarding - An attribute BongaCams doesn't offer. Go get those giftcards, this is so much better than kitchen appliances.
---
Chaturbate

Chaturbate is a highly popular freemium site with thousands of models online and ready to party, naked, and for free. Though there is no search engine to speak of on the site, there are thousands of tags, which include every category under the sun, to name a few: Latina, Teen, Mistress, Foot Fetish, Mature, Office, and even Fitness. Anything you might be looking for, or don't even know you're looking for - You'll find on Chaturbate.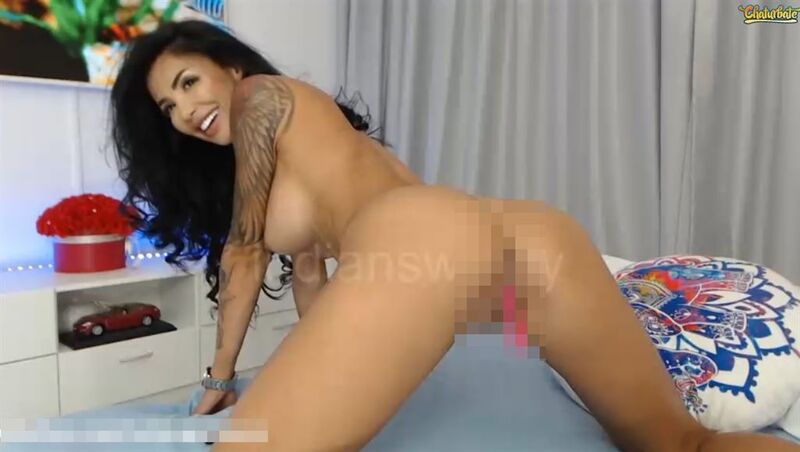 What makes Chaturbate better than BongaCams, despite being similar in nature, is a community feeling that you somehow get, despite the (wonderful) havoc of so many options. This is achieved with two main features: Exhibitionist Cams - Located on the bottom of the main page. You'll find quite a few of the performers on the site are models for the simple pleasure of being watched.
The second feature is Become a Broadcaster - Located at the very top of the main page, you can become a host yourself and become a part of the site. The process is simple: Sending in Age/ID verification, and then setting up your page as a performer. The site offers lots of helpful tips, tutorial videos, and more.
And why wouldn't you want to host? On average, if the model hosts private chats, prices tend to hit the $2.30/min mark. Not to shabby. For more budget friendly options, plenty of rooms kick sessions at just $0.60/min. You can even do it on mobile, as the site offers an excellent version for members (and models). You can choose the size of the screen (Change it to inhabit the entire screen), and the quality of audio and video is just as good as on the desktop site.
If you decide to remain a member, you'll see that most hosts have great HD cams, and many stream even in 4K which is extremely unusual for a freemium site. Despite not having a search engine, you can click on Advanced Search Option on the top right of the page, and select Prioritize HD Rooms. These will have a blue HD sticker on the model's profile pic, and when you enter the room, make sure the HD is on max by clicking on the HD button at the bottom right of her screen.
Chaturbate made the list not because it's perfect - It's problematic search options can be hindering when you're looking for something specific. However, it's much better than BongaCams in the communal feel of the site, and also its' HD capabilities.
---
Conclusion
BongaCams is a great site, full of perks and fun features, but what it lacks or could improve - These 5 sites complement. Out of the five, CamSoda is the clear winner, as it includes all the elements that are similar to BongaCams, but are presented better, and in higher quality. The models are so friendly and down to play, the rates are so cheap anyone can enjoy the site, and there are multiple show options to make sure you'll be able to join in on the sexy antics.
CamSoda even has free, full length videos shot beautifully and professionally - For free. Also, the HD streaming is much better and found more frequently in the rooms. So enjoy all the sites above, and give BongaCams a visit too, as long as you keep enjoying this live cam porn world and all the wonders it has to offer.