Top 6 Safest Live Cam Sites
Published
September 30, 2020
Technology seems to get more and more advanced, and quicker, too. As a result, we have great advances in multiple fields, and security systems to make us feel safer. However, at the same time more people rely on tech and so the number of fraud cases, identity theft, and general security issues arise all over the internet. To that end, this article presents 6 of the best, safest, and most secure sites that have all been verified and hold up to the most strict of regulations.
---
LiveJasmin

LiveJasmin is as premium as it gets. When you first visit, it becomes clear that this is no ordinary site, designed and sleek, profile pictures taken by professional photographers, and models as polished and sophisticated as they are kinky. It's true that prices are higher, and there's no nudity in the free rooms, but with this level of luxury, you get what you pay for. On top of all that, the level of safety measures taken by LiveJasmin rivals any E-commerce site out there, to give you a relaxed experience with these delectable divas.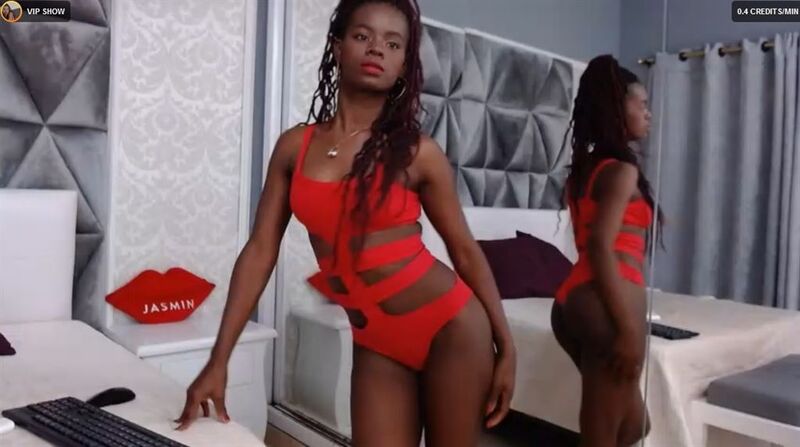 A trusted site for almost 20 years, LiveJasmin leads the pack with commercial success, and awards in the adult industry as well. The models on the site go through a process of training and selecting, unlike most other sites, and are always monitored by quality control. Just like the site itself, the ladies know they are representing excellence and high quality, and as such - There is no nudity in the free rooms.
The downside to the free rooms is the fact that the prices can get high, with the lowest price starting at $1.00/min and an average of $2.40/min. If you prefer your intimate chats to be private, be aware that a scintillating cam2cam will add an additional $1-2 for your cam, and another $1-2 for turning on your mic.
LiveJasmin offers a lot to users looking for an exclusive, top-tier experience: A great mobile version with an option for C2C , extraordinary HD quality in every room starting at 720p, multiple show types and filtering by Price to make the site more accessible, and a great membership program that offers even more perks. It'd truly a one of a kind site, and promises a safe, top notch live porn experience.
---
CamSoda

On the other side of the spectrum is CamSoda, a site dedicated to bringing free chat rooms, with full nudity and sex acts to all. Viewing the main gallery page can be overwhelming, as all the profiles show you at once, live, what's happening in the models' rooms. Girls alone, couples, men, trans - It's all going down on CamSoda. The search engine is not ideal, working on thousands of tags instead of categories.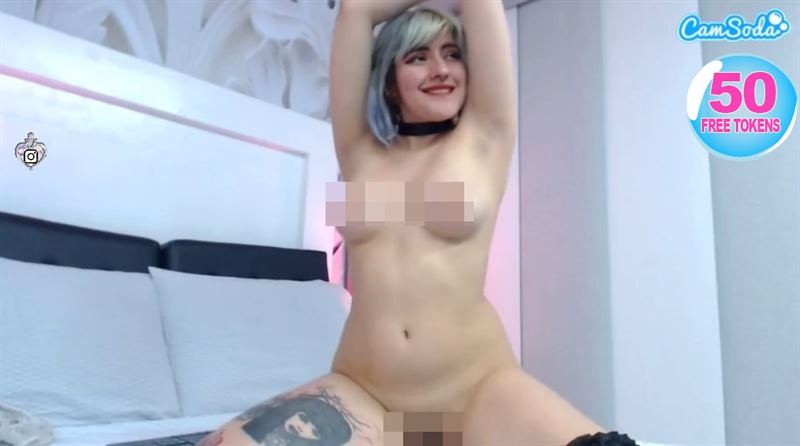 A relatively new site since 2014, CamSoda has managed to make a name for itself as a top freemium site. The obvious reason for the sites' success is its' ability to offer countless free chat rooms. You can spend hours or more on the site, watching countless shows, especially in the Reallife Cam section on the bottom of the main page, for no money spent at all.
If you do decide to invest some extra attention on a special lady, expect to pay a minimum of $0.55/min and an average price of about $2.75/min. Also, the mobile version of the site offers a great mobile cam2cam option. Both on the site and on the mobile you can tip the hosts to control their pleasure toys, which is a fun, cost effective way to have an interaction with the model, even in a crowded free room.
CamSoda is a giant "free for all" live cam experience at its best. It is safe and secure, and allows members/guests to access any site feature (Except private chats) for free. There are free exclusive videos, free real life cams located all over the world, and of course thousands of models in all categories.
---
ImLive

ImLive is no ordinary premium site, as it offers so many low-cost options, and cool features like the Multi-Viewer, where you get to watch 6 models in the free rooms all at once, and if you want to - You can turn into a private chat. Unlike other premium sites, the models are a mix of pros and amateurs, which is why prices can get much lower than regular premium prices. The streaming quality could use some work, but with so many budget-friendly options and a great Advanced Search to help you find Ms. Right, this site is definitely worth checking out.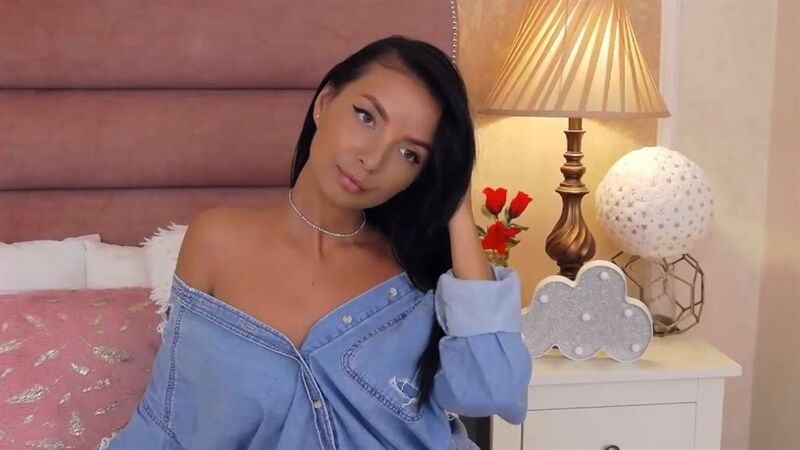 ImLive has been around since the early 2000's, winning awards such as YNOT awards, AVN awards, and even XBIZ awards - No wonder the site has millions of members, and models that come from all corners of the globe. The main highlight from a member's perspective is the super Member Area, where you'll find in one place, all your options on the site.
Another potential advantage is that even though ImLive is premium, you can sometimes catch models performing and/or nude in the free chats. It's not very common, but it happens, especially if she's getting ready to perform a group show, known as a Candy Show. Along with the low-cost options and the free rooms, there are the private chats, with the cheapest going for $1.00/min and the average price being around $2.25/min, which is very low for premium.
The mobile version is wonderful, and even surpasses the main site, as it makes the unpleasant streaming issues in certain rooms disappear and instead you get a great mobile experience. ImLive is a great site to get the best of both worlds, and even though you may have to pay to get the best out of the site, the prices are so low you won't really mind it.
---
Flirt4Free

Another great mixture of freemium and premium, Flirt4Free allows you to have the best HD streaming around with professional stunning models while saving quite a chunk of change with Party Shows, Group Shows, and Voyeur Mode. Also, the VIP membership provides free credits each month, free videos, VIP special promos, and more. It's easy to spend less and get the most out of Flirt4Free.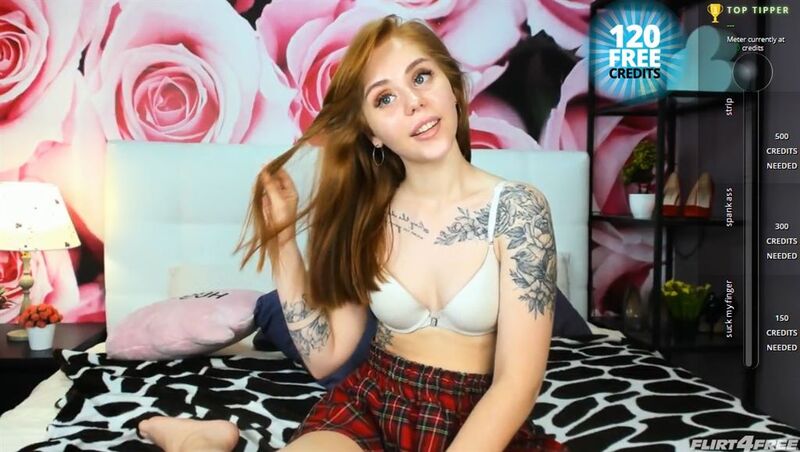 Flirt4Free makes its' mark in two major ways - The streaming quality, and the extra features that make the site an entertaining place to be, with or without the sexy adventures. The rooms come in fantastic HD streaming quality of either 720p or 1080p, all you need to do is hover over a models' profile pic to see is she's streaming in HD.
Features are endless on the site. They include interaction with models (And connecting to her sex toy), Fan Clubs of models to get special content and promos, Flirt Phone that allows you to call your lady on the phone, the Live Cam Mansion where you can pay $25 per 24 hours and view 5 of the top hosts party down and get dirty, and even a calendar of activities that allows you to set notifications directly to your Email. The mobile version of the site is just as great as the site itself, with impeccable quality and all the same features, including cam2cam.
To save some change, you can choose private that are as low as $0.45/min, and average at $4.10/min, or you can choose the Voyeur Mode to spy on others' private chats for much less. Another feature unique to Flirt4Free is bargaining with the hosts - You can make an offer to a host you like, with the amount of time and price, and she may accept, or send a counter offer. This is a great option because it can allow you to book a 1-on-1 or c2c with a chick that usually demands a much higher price.
Flirt4Free has recently added the Play and Pay option, which includes both using a prepaid card, and placing a daily limit on the account. This is a great and secure way to discreetly use this bountiful site.
---
Streamate

Privacy and security have a lot to do with the way you pay on sites, and one of the ways to ensure you're doing so responsibly is to use live cam sites which employ a pay as you go system, and prepaid cards. Streamate offers just that, a rarity in the live cam world. Not only can you use a card that isn't connected directly to your bank account, as its' prepaid, you can cap your limit at a certain amount each day. With such an array of beautiful models offering so much more than free chats, it's easy to get carried away.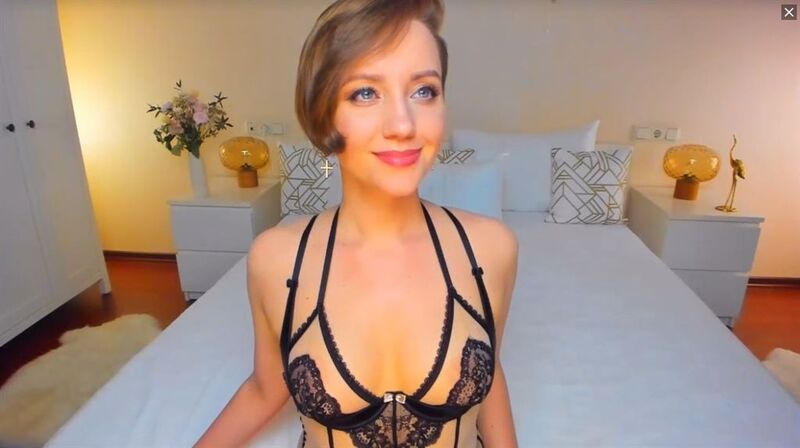 As one of the oldest, and most visited sites online, Streamate has a dedicated following, and rightfully so. Its' unique pay as you go feature appeals to many who are not only concerned with their spending, but also care about their safety and security. By using prepaid cards and placing a spending limit on the account, you get both, and you can see the time counter work per second (Rather than per minute) as you chat with your chosen honey.
Prices of private chats start at $1.20/min and average at $3.20/min. Streaming quality on the site is ok, depending on the room. The good news is that on the top right you can filter by All Features, and choose HD, thus presenting only rooms that operate with a minimum of 720p. To change the HD quality inside the room, click on the settings icon and choose your preferred streaming quality level. The mobile version is ok as well, but nothing to write home about, and doesn't have c2c.
Streamate is great for its security, safety, and putting a cap on your spending. Also, its' models are pretty incredible. If you want to feel that you're in good hands on both fronts, and aren't looking for complicated frills, this is the site for you.
---
Conclusion
All the sites listed in this article are wonderful in their own right, with our stamp of approval for your safety, security, and discreetness. They all use TLS (Transport Layer Security, the successor of Secure Sockets Layer), which encrypts and protects your information so not even those who gain access to it through hacking, can use it. They also have strict rules protecting you from any sort of harm, as it is in their best interest that they do so. Safer means more clients, after all.
However, if you're looking for a place to start, then you can't go wrong with LiveJasmin. Trust me.