Top 6 Cam Sites Accepting Prepaid Cards
Published
August 19, 2020
When it comes to wild adventures, it's easy to get carried away with spending, especially when being one-on-one with some hot ass. The downside to these tendencies is overspending, and forgetting that ticking clock. To combat that, I bring you the top 6 video chat sites that allow the use of prepaid cards to purchase cam site credits.
---
CamSoda

Camsoda is a freemium site, with a huge amount of beautiful amateur models, all playing fun xxx live chat games, for free. It's easy to lose yourself in such abundance, which is all the more reason to get your prepaid game on and prepare for show without worrying about the cash.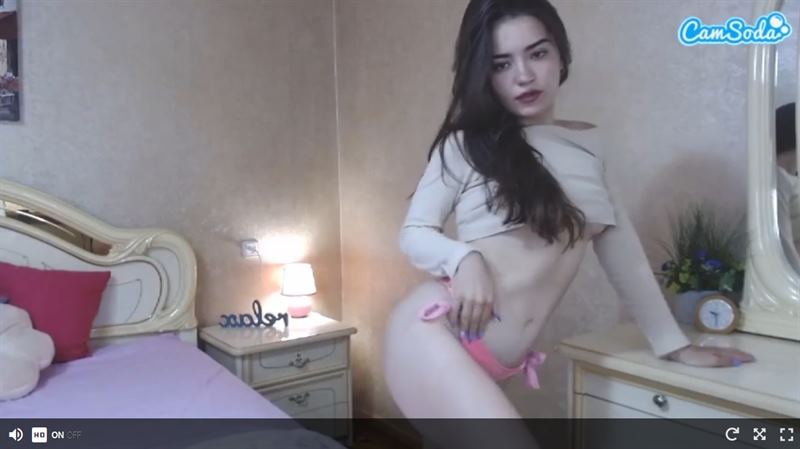 When first approaching the site, don't be overwhelmed by the multitude of rooms, all playing in real time as you hover over the profile pictures of the luscious ladies. Though the tag system is not ideal for the fussy user, you can View all tags, located on the top right, and discover all the categories, which are endless. Fetish, body types, clothing, accessories, sex toys - Nothing is out of reach on CamSoda.
When you find "the chosen one" and you'd like to take her for some special alone time, expect to pay an average price of about $2.75/min, but plenty of hosts go for the site minimum of just $0.55/min. If you're looking for another low cost option, you might want to opt for a Voyeur room, which is a private session already in progress that you can spy on.
Once you enter a room, you'll be able to see if the model has the HD icon, which you can turn on for better quality streaming. There's definitely a lack of quality in multiple rooms, so make sure you choose the ones with HD. There's even an excellent mobile version of the site that you can use, and the option to have a mobile cam2cam session, always a favorite when on the road, traveling, or just for good old fashioned comfort. And don't forget - Most hosts use interactive sex toys you can control by tipping, which is a fun feature and great way to give your lovely lady a delightful vibrating surprise.
The prepaid cards Camsoda accepts include: Visa, MasterCard, Maestro, Discover and JCB.
Camsoda is free live chat with countless hosts of all persuasions, a site full of live streaming rooms that only leaves you the "tough" job of picking your favorite. It's a popular site, so you might not get special 1on1 attention in the free rooms, but that's what privates are for.
---
LiveJasmin

LiveJasmin offers a luxurious, premium experience with some of the best, most professional and polished models around. This is no free for all, but a supreme HD quality experience with exclusive hosts. The free rooms are available, but with no nudity. It's a place to get to know your lady before walking over to the wild side in a private chat.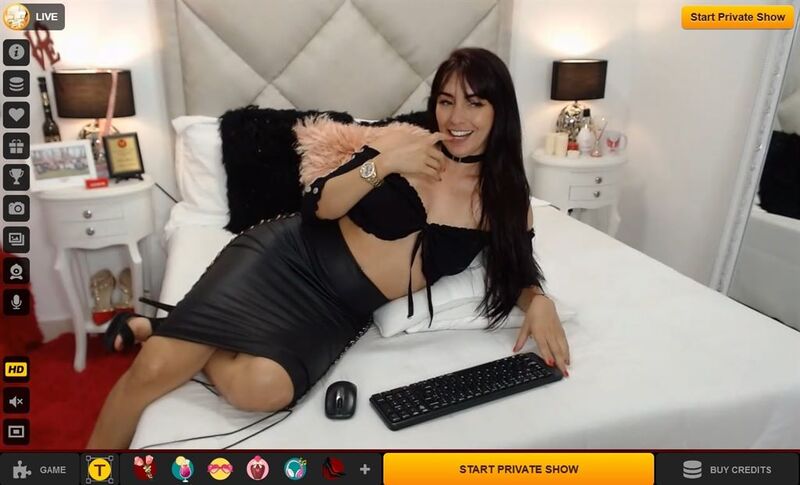 Finding your bliss is easy on LiveJasmin, with a search engine and filter that allows you to select not only different categories, but type of shows, and price levels. You might want to consider joining the site as a member, as there are quite a few benefits to the different levels, such as being able to block other members in a chat room at your discretion, and being invisible on the site.
The models have lots of features in their free rooms, which are mostly for sale, such as picture galleries, videos, and many gift and tipping options. For private shows, the average rate is $2.40/min, with the cheapest cam rooms coming in at $1.00/min. Activating the cam2cam feature is an extra $1.00/min, as is available on mobile.
It's also important to point out that part of the premium experience is the superlative HD quality available in most of LiveJasmin's rooms.
The prepaid cards LiveJasmin accepts include: Visa, MasterCard, Maestro, Visa Electron and Bleue, Discover, Diners, UnionPay and JCB.
LiveJasmin is one of the best premium live chat experiences online, with fantastic HD quality, amazing models who are stunning pros, and even the budget-friendly user will be able to find low cost options.
---
ImLive

ImLive is no ordinary live cam chat site, but offers so much more. Besides hundreds of online babes at any given time, with prices affordable for any pocket, the list of alternatives, as far as entertainment, is long. Beyond the private shows, there are shows with actual porn stars, models that pair up for double shows, weekly performance contests, and a rewards program that benefits active members.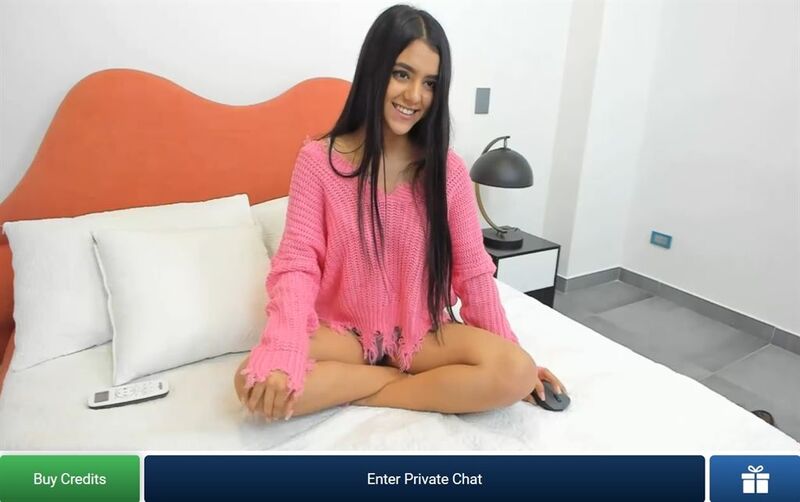 The abnormally large profile pictures that greet you when you first enter are extremely appropriate - These are larger than life ladies. And their personal profiles are quite extensive too, with picture galleries, videos, and a very special fan club option that will give you free access to it all, and special discount rates. However, despite the lovely gals, the biggest advantage to this site is definitely the Member Area tab on the top left of your screen. From it, you can access all your own info, categories, special shows, contests, and even submit a Fantasy that all the models read, and one might just want to fulfill it.
Even though the free cam rooms provide plenty of thrills, taking your model to a private session is a much more intimate, personal, and custom-made experience. To that end, the average cost of a private show is $2.25/min, with the cheapest rates around $1.00/min.
You'll be glad to read that the mobile version is excellent, and just as good as the desktop one, but it doesn't offer a cam2cam option. Unfortunately, the site itself suffers from a singular flaw - The streaming quality. It's getting better as more models are broadcasting higher quality shows, but there are still plenty of rooms that stream in standard definition.
The prepaid cards ImLive accepts include: Visa, MasterCard, Maestro, Discover, Diners and JCB.
To sum up, ImLive is a truly fun, exciting site with so much entertainment and features beyond the live chat cams. Not to mention, the low cost options and the cheap rates make the experience even better, because you know you can get the most for your buck.
---
Flirt4Free

When looking for a site that provides the most interaction with the gorgeous models, and a multitude of great features, look no further than Flirt4Free. You'll be able to make a powerful connection using 2-way sex toy controls, and even join your chosen lady's fan club for exclusive content and other benefits.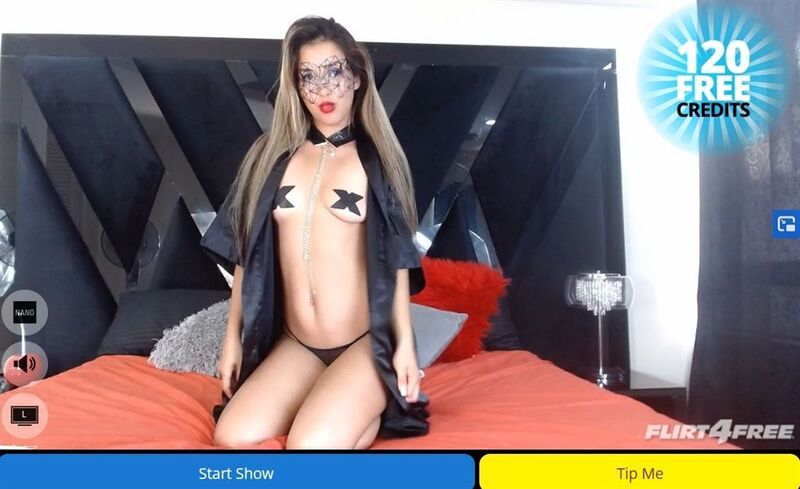 Another premium site, which is easily recognizable by the beautiful profile pictures of the live chat rooms and sleek design. All profiles show you the model's room in real time, and if you hover over the pics you can get some fun information, such as the streaming quality, a favorite quote, and private show rate.
The features are pentiful on Flirt4Free, with several examples being Flirt Phone (Speaking on the phone with your chosen lady), numerous show offers for the more frugal users, and even the ability to negotiate the price and length of a private session. She may not accept your offer, she may counter-offer, or even choose to accept, allowing you to customize the your private session.
The average price for a private chat is around $4.10/min, and the lowest price is only $0.45/min. There's also the Voyeur mode to watch an ongoing private chat for less, in case you feel like peeping in. The mobile site is also great, and you can cam2cam with your girl, from anywhere you like.
HD quality is fantastic on Flirt4Free, with a maximum for all hosts of 720p. That comes in handy when you enjoy other features on the site as well, like the Live Cam Mansions, Party chats, and more.
The prepaid cards Flirt4Free accepts include: Visa, MasterCard, Maestro, Discover, Diners and JCB.
Flirt4Free is an excellent option for both the higher-end user and the budget friendly inclined, and keeps you coming back with the top-tier models, streaming quality, and multiple show types.
---
Stripchat

The main attraction of Stripchat that you may have heard of is one of a kind in the live chat world - Virtual Reality. This means you get a special device, and for no extra cost you can chat privately to any host that has the function enabled in her room. The site is a part of live porn's future, and you get to benefit from that by going into a magical world of being "in" the room, or wherever the model is - And enjoy a special kind of intimacy only VR can provide.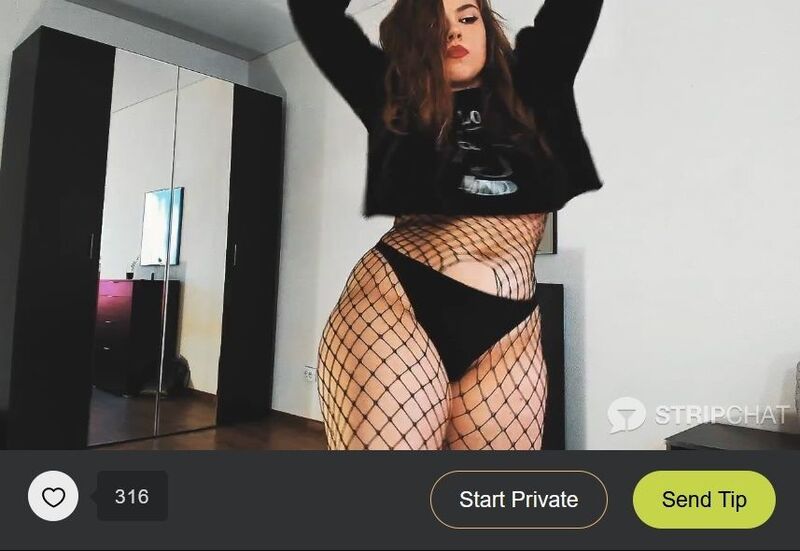 Going back to the main reason to go visit Stripchat - The very worldly ladies that love to show off their assets, in free and private chat alike. The site abounds with accents and languages, different cultural garb and costumes, and a high level of kink and naughtiness, as well. It's also fun to go to the Mobile category and have a chat with a model using her phone - In the gym, buying groceries, at home relaxing, and getting to know her much more intimately.
Private chats start at $0.75/min, with the average being around $3.00/min. Keep in mind that the host herself can choose beforehand how long she wants the session to last, and so even if you leave earlier, you will still be charged for the amount. Instead, you can choose a "Spy" show, which is much cheaper and allows you to peep into a private show in session, without interaction with the host. Cam2cam sessions are not available for every host, and when it is, the price depends strictly on the model. Note that on the mobile version - which is very good and stays true to the desktop site - There is no option for c2c action.
The big bummer about Stripchat is a pretty big one - The streaming quality. You can see on the ladies' profile pics if HD is possible, but for many it isn't, which narrows the options for the fussy user that loves high quality streaming.
The prepaid cards Stripchat accepts include: Visa, MasterCard, Maestro, Discover, Diners and JCB.
Stripchat is a great site for anyone, but especially those with special kinds of kinks and fetishes, those who prefer lower prices instead of high quality streaming, and those who simply enjoy interacting with stunning girls and want to have fun even in the free rooms, for no cost at all.
---
LivePrivates

Premium is the name of the game for LivePrivates, and the site presents with gorgeous pictures of its impressive performers. The search engine makes finding your dream girl a breeze, and despite prices that aren't cheap, there are enough low cost options and show types so that anyone can take a bite out of this delicious offering.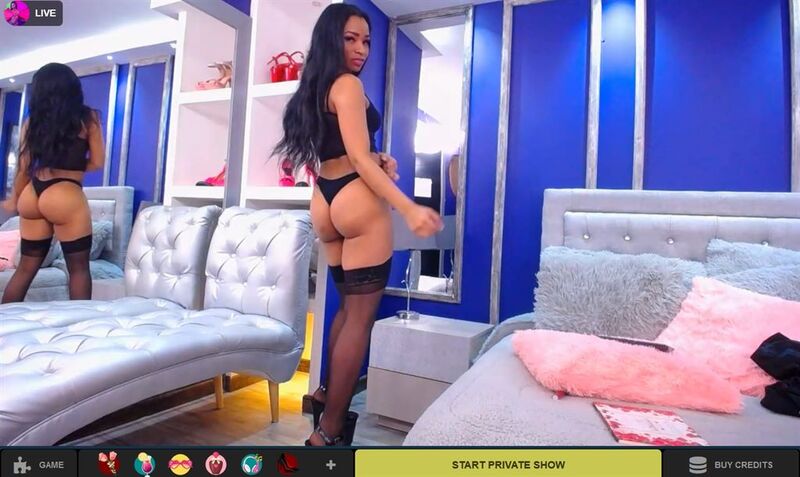 LivePrivates is translated to 19 languages for a reason - A giant collection of hosts from all over the world, speaking 5 different languages, all to create the feeling in the user that there are always options, different sights to see, and a diverse group of hot mamas that love to get down and have fun. The search engine easily allows you to find your gal, simply choose Advanced Search on the top right.
As with most premium sites, there is no nudity in the free rooms, so to get close and personal with your lady in private, the average price will be around $2.60/min, not including the added costs of cam2cam chats (another one or two dollars a minute). The lowest rates start at $1.00/min. Almost all rooms are available in fantastic HD quality, just click on the HD button when you enter the room to activate the streaming quality of your choice.
Two major features of LivePrivates to mention are the excellent mobile version, which is just as good as on desktop. The second is the Story feature that is indicated by the golden ring around their online status. If you see the ring, it indicates the host has just uploaded a new Instagram style story to her page.
The prepaid cards LivePrivates accepts include: Visa, MasterCard, Maestro, Visa Electron and Bleue, Discover, Diners, UnionPay and JCB.
LivePrivates is a site for those into the more glamorous model type.
---
Conclusion
The top 6 sites presented here that allow the use of prepaid cards are the cream of the crop. Each one has it's own merit, whether it be low costs, exclusive features, professional models or amazing streaming quality. It's important to note why prepaid is such a great option, especially in adult sites. The first reason is that unlike a regular credit card, there's a spending limit, as you've already charged the card in advance. Another benefit is safety, for the nervous user that wants to keep their account details to themselves. As the card is not connected to your bank account, there's that added level of security to make your experience be all about the ladies.
As you can see, the main difference is the freemium (nudity in the free rooms), and premium (nudity in private only). The advantages of the premium sites are usually the excellent HD, multiple features and great search engines, while the freemium sites excel in multiple categories and hosts, fun easy going models, and prices to suit all. Now, it's up to you where you'd like to spend some of that prepaid change. To get started with my favorite among these sites, check out CamSoda.