Top 6 Best Zoom Alternative Cam Sites
Published
September 23, 2020
In 2020, the world got to know Zoom really well. The webcam platform became essential to so many, for school, for work, and for staying in touch with friends. Happily, this need for connectivity was not lost on the adult webcam industry, forcing sites that may have been less focused on streaming quality to up their games. Below are six of the best sites that serve just like Zoom but better.
---
CamSoda

With over 800 models live online in thousands of Tags, CamSoda is a thrill for any taste and kink, with ladies that are here to seduce and pleasure without holding back. This site is completely free, and allows full nudity and - rated acts in all the live cam rooms.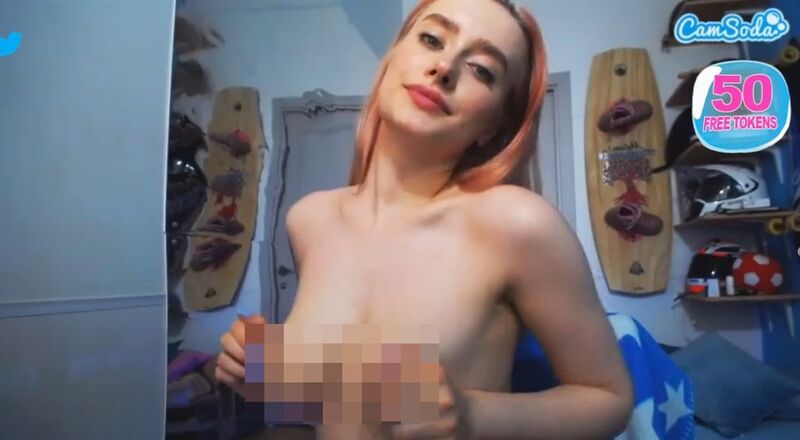 The free chats may be fantastic, but nothing really beats that 1-on-1 experience with your gal. The cheapest private chats go for only $0.55/min, with the average price per minute being about $2.75/min. You can also Cam2Cam at no extra cost. A great way to get the experience without shelling out the cash is to click on the Spy Show tab. Here you'll be able to "join" a private chat someone else is viewing, and peek in like a peeping Tom.
The great mobile version of the site is another great way to get a Zoom-like experience, as the site runs well, and even allows C2C, while still being able to carry all these delicious mamas with you wherever you go.
With free live cam rooms engaged in naughty, XXX chats, multiple features and entertainment, and a slew of eager models just waiting to show off their skills and talents, CamSoda is the perfect site to pretend having a sexy conference chat on. You can feel free to let your freak flag fly without spending much (If at all), and let these dreamy amateur girls sweep you off your chair.
---
Stripchat

If you've ever wandered what it would be like to take Zoom to the next level, Stripchat would be the site to explore that. Why? Virtual Reality. That's right, one of the best sites around boasts cutting edge technology that allows users with the right gear to have private chats with beautiful models using VR and feeling that much closer, and hotter. Not only that, it's no extra charge and costs exactly as a regular private chat.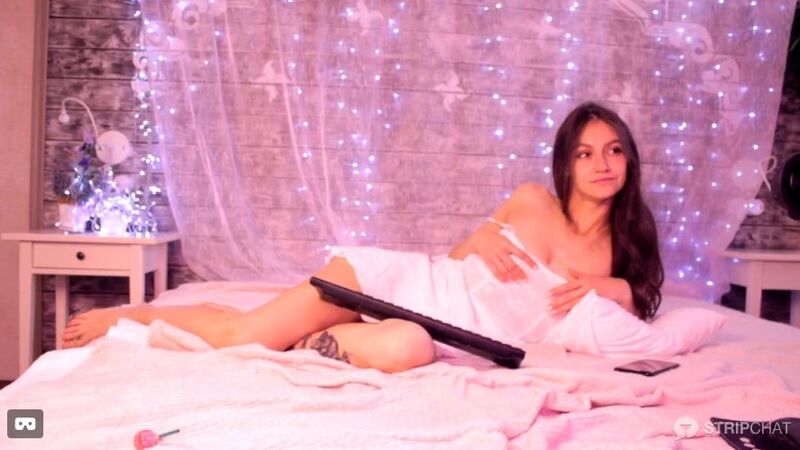 Hundreds of rooms stream in high quality, you simply need to choose the HD category when you filter, and inside the room itself click on the settings icon on the top right and choose the right streaming quality for your needs. The price of a private show starts at $0.75/min with an average at $3.00/min. To make things even more budget friendly, use the search engine for the Price to choose the tokens per minutes you're comfortable with (Between 8 to 90 tokens and above).
Speaking of categories, Stripchat has many. From the models' physical attributes, to different kinks and fetishes, to countries and ethnicities, the site really does cater to any need or desire. And if you want to record your special private or VR chat, select the Recordable Privates category to reach models that allow recordings, which get saved in My Collection on the top of the screen.
Stripchat has it all - HD streaming, plenty of features and categories, beautiful models, and even a great mobile version (Though, no C2C). With so much to see and do on the site, you's better clear a good chunk of your schedule to accommodate your escapades in this live porn haven.
---
ImLive

ImLive is a great combination of premium performers and features, with budget friendly prices. On top of that, the site offers an intriguing feature, Fulfill Your Fantasy. This feature allows to describe in detail what you'd like your model to do, it's sent to all the models on the site in the category of your choice (Bondage/Schoolgirl/Mature, etc.'), and soon you receive a message from that very special lady... She's in. You get her rates, and decide what that special fantasy is worth. Let the Zoom-alternative fantasies commence.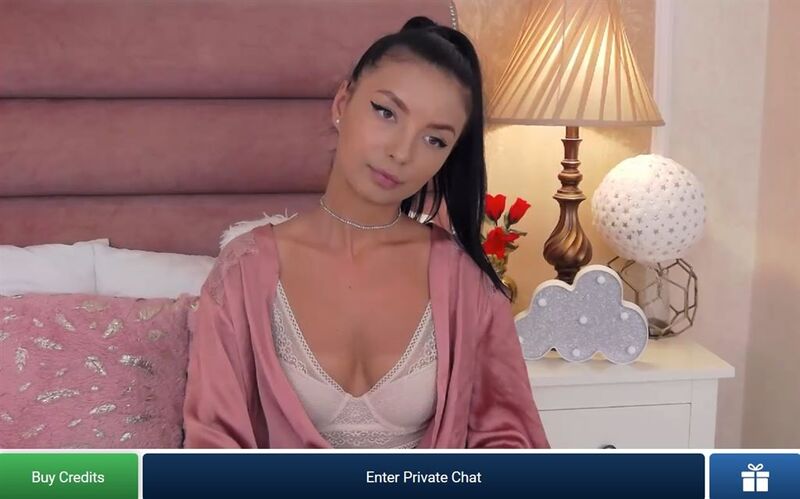 Regardless of how you choose to view the ladies, the prices on ImLive are already much lower than most premium sites, starting at only $1.00/min, and up to an average of just $2.25/min. To make that even lower, you can choose to either join a specific models' Discount Club, which will give you plenty of promotional prices and access to her media for free. You can also join the membership program on the site, which provides free credits with your purchases, reduction of up to 35% off private shows, and more.
Despite the wonders that ImLive has to offer, HD quality is not one of them. Many rooms stream in SD, and even the rooms that stream in HD are tricky to find because there is no filter to direct you to them. To combat this, try the excellent mobile version of the site, which offers the same amenities as the desktop version, without the streaming issues. The only downside to the mobile version is the lack of c2c ability.
In short, ImLive is a fantastic site for all those looking for professional hosts and a premium experience, with prices much lower than most. Different features, all available to view in the Member Area, make the site always entertaining with Pornstar Shows, parties, events, and of course - Fantasy.
---
Flirt4Free

Flirt4Free is one of the best live cam sites, not only for the high level of performers, but incredible HD quality in all rooms, lots of fun options to interact with the models from around the world, as well as other members in the Formus, and a number of chat options for those looking for low-cost options. The search engine makes finding your sexy siren a breeze, and if you're looking for the cream of the crop, that's easy too - By going over categories such as Top 20 Models, Hall of Fame, and Flirt of the Month.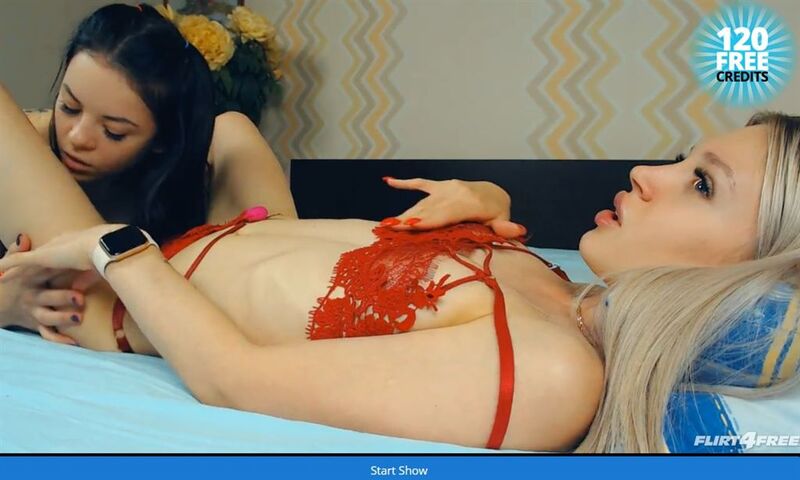 The free chats are divided into hosts that prefer to remain clothed, yet cheeky, and hosts that want to give you a show despite the supposed premium limitations. You can get lucky and see some pretty raunchy goings on in the free chats and not just that - You get to see it all in superb HD quality. The private shows start at just $0.45/min and the rest of the shows can get pricey, with an average of $4.00/min.
But not to worry. Using the excellent search engine you can filter according to credits per minute, low-cost chats like Voyeur, where you can spy on someone else's private show for a fraction of the price, and you can even use any giftcard to purchase credits. Flirt4Free also has a great mobile version, which is just as high quality as the desktop, and even includes the option to have a cam2cam session.
Flirt4Free is a wild ride with pro models, fun features, budget friendly shows, extra content and media, and even a forums section where you can chat with your fellow porn-lovers on the site. The streaming quality can't be beat, the category amount and search is also premium, and all in all - This site delivers. Things can get a little extravagant, but sometimes that's half the fun of treating yourself.
---
LiveJasmin

To describe LiveJasmin in two words, they would be 'exclusive luxury'. Not only do the model rooms themselves look like an Italian castle, albeit with state of the art technology that far surpasses Zoom, but the models themselves are so polished, professional, and in demand that their profile pictures were taken by some of the best photographers in the world. This is serious, LiveJasmin recruits their lovely ladies from model agencies, and train them to look their best, and be the best hosts. No real amateur gals in here, strictly premium.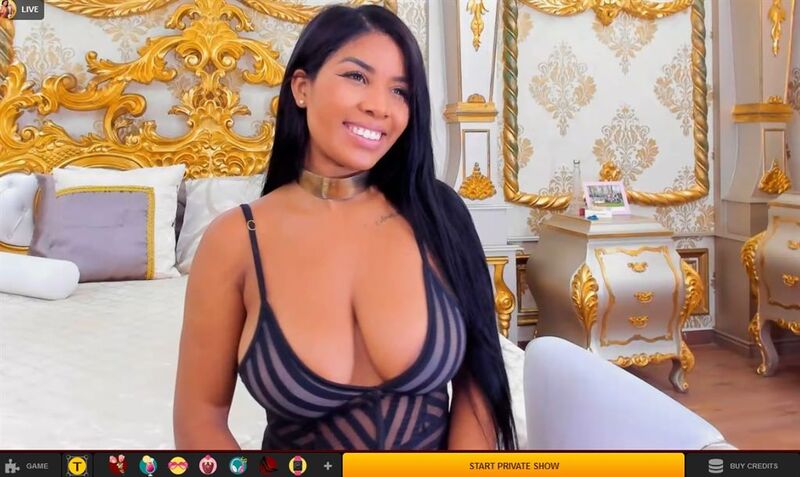 Befitting a deluxe, premium site, the ladies are completely covered in the free chats, but that's all the more reason to take advantage of the free time to choose wisely before entering a potentially costly private or Cam2Cam experience. However, it's not as extravagant as it sounds - Chat prices start at $1.00/min and the average is set at $2.40/min. If you prefer c2c, it will cost extra to use your cam, and extra still to use your mic. Choosing ladies from the Exclusive category will have higher rates, but Newbie and Amateur will usually be the lowest.
The good news is, there are plenty of ways to save. A VIP Show will be much cheaper, as multiple members contribute credits to reach a goal set by the host to start the show. Becoming a member of the Elite Club will also provide benefits and perks, and you can always select the lowest price level if you so choose. The impeccable mobile version also has the option for a Cam2Cam, but it'll cost extra.
As you can see, the one singular "downside" of LiveJasmin is the potential higher prices. But for high quality, we always pay more. It's a delight to get excellent customer service (24/7 Live), watch rooms all in 720/1080p HD quality, chat with ladies who know how to treat their members, and enjoy wonderful extra features and extra content. For those of you finding themselves with a little cash to burn, visit LiveJasmin and have the live porn experience of a lifetime.
---
MyFreeCams

MyFreeCams is on this list because we simply could not leave out a site that despite several flaws, has such an endless array of models who perform such wonderful perverse actions for free, it would be a crime to leave it out. At first, it may seem the site is impossible to master, as you are confronted with over 1,500 pictures of endless beautiful amateur models. However, you get plenty of help from the site. On the right are the Top 25 Popular Rooms, above it you have the Model Explorer, and the Most Popular Rooms as well.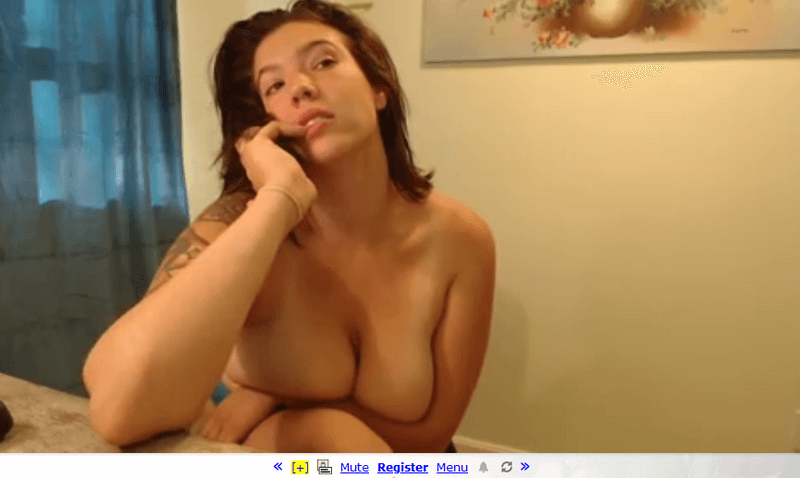 Much like Zoom, you never really know the streaming quality you're going to get, as the hosts can use any type of tech they see fit, there's no regulation. So while this huge free for all buffet is yummy, you don't really know the quality of the food you'll get. The mobile version is, in many ways, better than the main site, because you see only three pictures when you enter, which continue down. This allows for a closer look of the profiles and the streaming quality is also much better on mobile, too.
While you can spend hours/days/weeks on the site and spend absolutely nothing, if you are itching for a private chat, things aren't as cheap as you'd imagine. Firstly, all models have a standard price for all show types, which you pay for with tokens (Each worth around $0.10). This means that any show or private chat could easily set you back around $5.00/min, without substantial promos or discounts.
MyFreeCams is a cornucopia of models, free live sex cams, and all types of delightful perversions one can imagine. Did we mention it's all free? The main downside to the site, besides occasional streaming issues, is a certain lack of order. The site is friendly, joyful, the models are enthusiastic and game for anything, but there is a feeling of a big giant bag of treats but you can't see inside it. That's not necessarily a bad thing, but for those looking for cheap private chats, or a streamlined search engine and clear categories, this is not the place for you.
---
Conclusion
Our pick for the best in live porn Zoom alternatives is CamSoda. Not only does it offer a heap of free sex with hundreds of hosts and tags that go on forever, even the paid chats are some of the cheapest around. Anyone and everyone can find their bliss on CamSoda, the models (Women, men, couples, trans) have so many tricks and kinks up their proverbial sleeves, it's a tough site to log out of. All six sites mentioned have their own strengths and weaknesses, but this article focuses on a Zoom-like experience, and for that purpose, CamSoda is the clear winner.