Top 5 Cam Sites for Live Chats with Russian Models
Published
January 13, 2021
Russian models are renowned for a reason. Their soft, sexy accents, their often dominating nature, and how flawless and stunning their natural features are. Also, they're consummate professionals, and have a kind of European open mind reserved for the best live cam performers. The following five sites represent the best places online for a gorgeous Sasha, Alexandra, Natalia, Elena, and even an Anastasia.
---
LiveJasmin
LiveJasmin is simply the best premium site available today. 720p HD quality rooms, models that rival all others with their sophistication, class and naughty antics, a great membership program, 24/7 live customer service, plenty of ways to save on the higher priced chats, a great filter and search to ensure finding your perfect performer, and a fantastic mobile platform with cam to cam capabilities.
Though the site does not have a designated category for Russian babes, There are a few ways to find them. The first is to use the above right search bar and input the word Russian. This will yield at least 50 online models who will gladly satiate your Parusski desires. You can also search according to location, with the Europe category under the Region section.
Prices start low at only $1.00/min and average at $2.40/min, but they don't stop there if you want to have a cam to cam in a beautiful 720p HD room with your favorite lady. To turn on your webcam, you'll need to add between $1-$2/min, and the same if you want to turn on your mic. I know, it sound like a lot, but there plenty of ways to save.
First, keep your eyes open for models with stickers on them - New, Promo, and Birthday, in particular. These are performers charging either special prices, or they're new and charge much lower than the veterans on the site. Also, you can decide which price point suits you by using the Price category on the main filter. Lastly, you can join a group chat called a VIP show, with other users, and pay by tips alone.
---
BongaCams
BongaCams is a freemium site that is populated mostly with eastern European models, which is good news for those reading this particular article. On top of that, I chose it as one of my top sites for 2021, and for good reason. The HD quality alone deserves a special mention, with rooms of up to 2160p, the highest streaming quality on this list. To find it, simply select the #HD+ tag above the profile pics.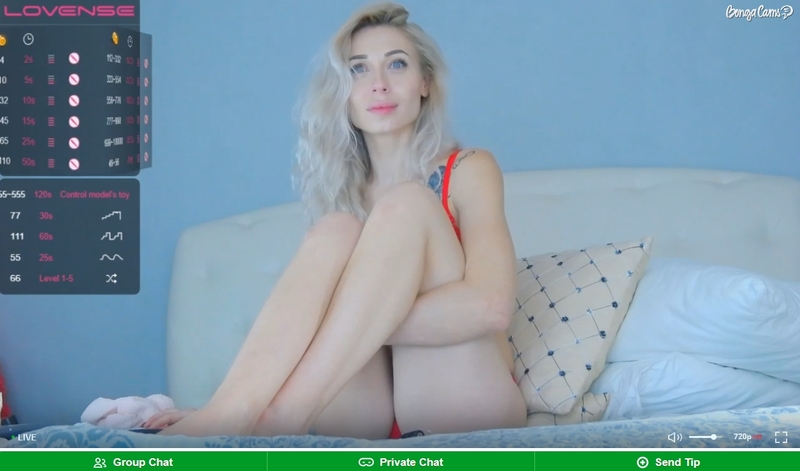 To find your continental crooner, select the Quick Search on the left and in it, the Russia/Ukraine category under Region, along with the Russian category under Languages. In essence, you're 100% guaranteed on average around 400 stunners that match all required criteria, which is huge for those who unilaterally look for Russian models only.
You may be thinking, if this site is so great, why is it not #1? Easy. The pop-up ads. Each time you enter a room, and exit it, you'll see an annoying "buy tokens" ad, and even though it doesn't stop you from chatting and viewing all the glorious live action and nudity in most rooms, it's still very annoying.
One other not-so-great reason this site isn't on top, is the set price of $3.30/min for a private show. This price isn't particularly high and does include c2c, but on a freemium site where you can spend hours without cost, and you're allowed to view all rooms with plenty of sexy antics for free, it's a shame that the coveted private chats don't give an option for different price rates.
---
Flirt4Free
Flirt4Free is paradise for those looking for dirty, naughty, no holds-barred fetishes. So much so, that this premium site is the only one to offer a dedicated fetish community, with its own contests, top models, and even an Education Center for those looking for a lesson or two. To that effect, Flirt4Free is also one of the most interactive live cam site available, with three levels of connection - Controlling the model's toy/s by tipping, letting her control your toy/s, or a two-way control, wherein both sides can come together, pun intended.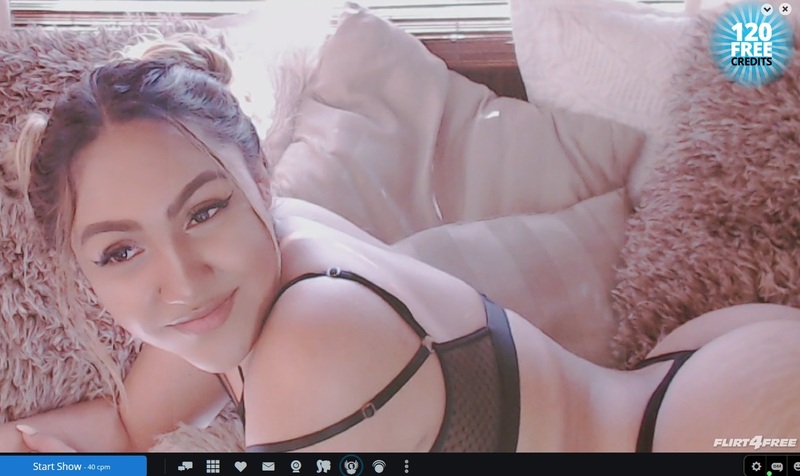 Flirt4Free is one of my favorites, because it's just a joy to have my cake and eat it too - a premium, 720p HD rooms, pro models, 24/7 customer care kind of site, with the most sexy, freemium feel of community and freak flags hoisted up high. It also has multiple filters. The main is the category filter on the top left, where you can select European Girls. There's also filters on top, where you can choose Russian under Model's Language. Lastly, there's the classic open search bar, where you can also input Russian.
On average, a private show hits the $4.10/min mark, which sounds high, however the starting off point is only $0.45/min, including cam to cam. If you like, you can save quite a pretty penny by negotiating block-sessions with the models, from 15 to 60 minutes long, with major reductions. You can also join the excellent VIP program for $39.95 a month and receive a bunch of perks, such as 200 free videos a day, access to VIP exclusive promos, unlimited access to all your recorded shows, and more.
---
Streamate
Streamate is on this list for many reasons, one of which is that it's a great place to find European models. Other reasons include super low prices on a premium site, 720p HD rooms, pro models who know their stuff, plenty of action in the free rooms, over 300 Eastern European ladies to choose from, and a fabulous filter that makes finding your miss right easy as pie.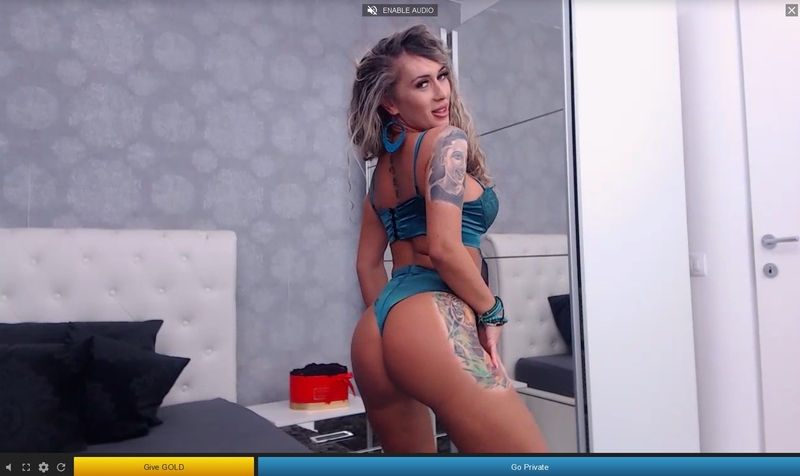 Streamate's filter is so easy to use and allows lots of options, so here we go. First, select Eastern Europe from the Region category. After that, you can go to the search bar on the top right enter search for Russian. If there's a particular kink or fetish you enjoy, pick one from the Category Pages. And don't forget to hit the HD option from the top right All Features.
A private chat averages around $3.20/min, with some ladies charging an additional fee for c2c. The cheapest shows start at $1.20/min. Many models have Fun Clubs you can join (prices vary per model) and enjoy discounts and access to their extra content. You can also join a multi user show called a Gold Show, based on only tips. There's also a Phone option with certain performers, for those missing the days of phone sex, which were pretty thrilling, I'll admit.
One last thing to mention about the site is its unique payment method: pay as you go. You can set a spending cap for yourself, pay with a prepaid card to keep your accounts safe and secure, as well as your anonymity. Live cam sites rarely offer this option, and it's great for those among us that tend to over-indulge.
---
MyFreeCams
MyFreeCams is great for finding Russian models, and you can also find them easily, but that's not the main reason I added the site to the list. I added it because these days, a great cam site is more than the scintillating models, it's about a feeling that you can really let your hair down, just like a Zoom meeting, but naked and sexy. The site feels like one giant party with your friends, who all happen to be ridiculously good looking, but also intimate, just like chatting with your friends... who like to smack their own ass.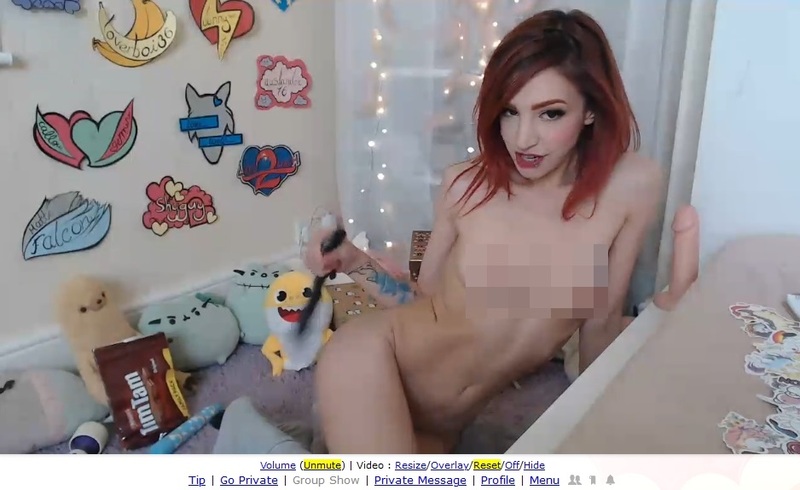 At first, you're overwhelmed by thousands of tiny pictures and have no idea where to go, but not to worry. That's why I'm here. First, go to to right link Settings, and select Europe/Russia as your region of choice, as well as the Only Show option to make sure all your ladies hail from that part of the world. On that same filter, you can select several other settings, such as how to sort the models, how often you'd like the page to refresh, or if you prefer to view only new models from a set amount of days ago.
There's a fun feature to mention inside the ladies rooms. You may notice a small arrow on the right of the live stream, which is a super fun random feature. It simply bumps you to another random room, though still under your original criteria, and allows you to venture outside of your set expectations. I've found quite a few surprise gems using that random setting.
All private chats cost a uniform $5.00/min, and there are usually no promos or special events on the site, which is the main downside. But with so much for free, fun features and entertaining search options like the Model Explorer that can tell you what the ladies would take with them to a deserted island, among other things, MyFreeCams has earned its spot on this list.
---
Conclusion
All of the above five sites are excellent at what they do, which is to bring you the best models, the best extra features and price options, as well as mobile platforms and HD quality. Despite that fact, I can only choose one site as a winner, and that's, unsurprisingly, LiveJasmin.
There's no beating those bewitching ladies, the quality of the site itself, the services, HD, customer support, and low cost options. When looking for the best live cam site with Russian models, start with LiveJasmin. You won't regret it.