Best Adult Cam Sites for 2020
Published
December 04, 2019
Before you pop your cork for 2020 - make sure you're going to pop with the best of the best. Each year I take a look at what's been happening over the past 12 months and see which live sex cam sites have upped their ante, which have fizzled and flattened, and which of the many sites out there deserve to be on my definitive list of the top ten adult webcam sites for 2020. Read on to discover which is this year's overall winner and which sites take the top spot in the various sex cam categories.
---
CamSoda | Overall Best Cam Site

Welcome to the kinkiest adult adventure park where pleasure takes priority and the rides are the raunchiest roller-coasters that deserve a 'not for the faint of heart' warning before you buckle in and take off. CamSoda is my number one pick for those of you looking for some free hardcore, kinky and fetish fun but don't want to limit yourself to a fetish-only cam site.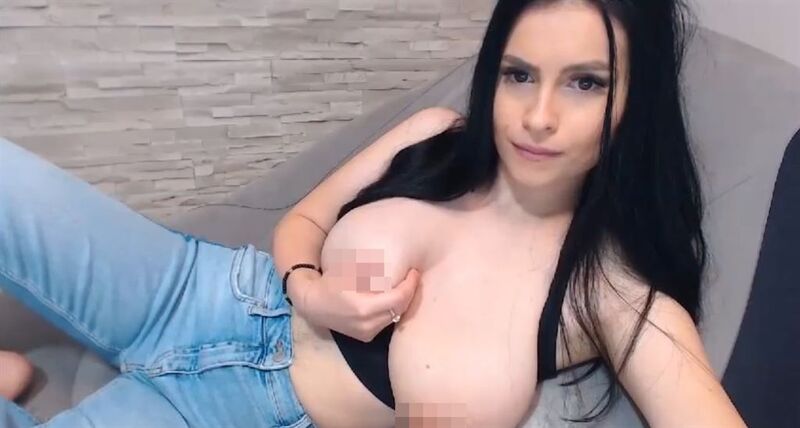 The nano-second the CamSoda home page loads - you know you're in for a rockin' hard time. Unlike many of the top premium camsites, CamSoda's snapshots feature a few seconds of a recent live feed from the XXX rooms - So you know exactly what to expect if you click on in.
There's no shy or seductive flirting here. The overwhelming majority of the 500 or so online adult entertainers are naked, naughty and often doing some full-on fetish funk in their free open cam chat rooms. Anal, dildos, pussy-fingering, sex machines, BDSM, squirting, etc., are all yours for the taking and you don't have to pay a penny. CamSoda isn't a fetish-centric site, so before you get down and dirty with your naughty cam angel, make sure your kink is her perv too.
CamSoda gives cheap sex cam sites a run for their money. Some of the rates for private one-on-one live porn cam sessions are almost symbolic, starting from just $0.55/min. Average prices stand at $2.60/min and you'll get to direct the kinkiest adult live sex show tailored to your pervy pleasure. Some of the cam performers even let you record your personal XXX show with them so you can re-watch and re-live your fetish fantasy film.
---
LiveJasmin | The Sexiest Glamour Models

And the winner is.... LiveJasmin! If you're looking for the promised land of live porn paradise then your search is at an end. Some say it has the sexiest cam models you'll find. Some say it's the prices, promos and discounts that give you the best bang for your throbbing buck. Some say its site-wide HD streaming that is unbeatable. Me? I say all of the above and more.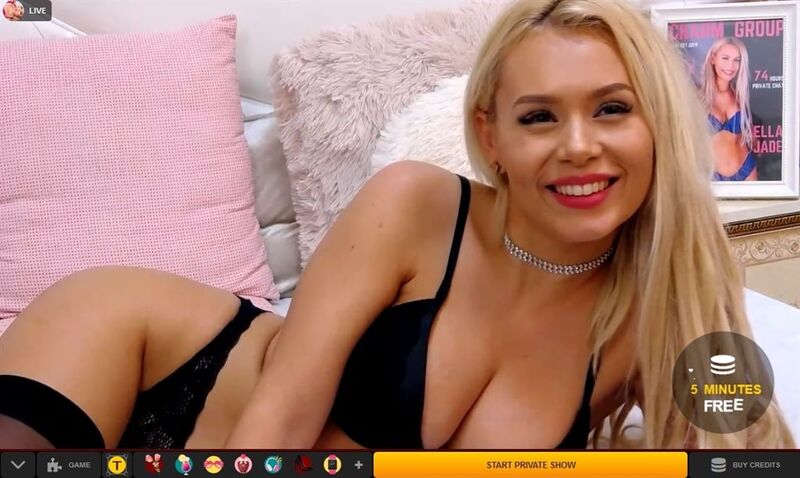 LiveJasmin's babes (boys and trannies) are the best in the business. Every girl is a certifiable sex goddess. The site is extremely strict about who can call themselves a LiveJasmin cam performer, and it shows. At any given time you get to enjoy hundreds (If not a thousand plus) sex sirens that are hot to trot and thirsty for some thrusting.
Not only do these sex stars cover every appearance / age and gender - But they show off their ample assets in some stunning Hollywood style settings. All the rooms are beautifully decorated and lit to full advantage so you don't miss a move.
Costs for all this and more is what tips LiveJasmin over the finish to the winners' podium of overall best nude cam sites. Some of the one-on-one video chat models start their rates at just $1.00/min, but on average you're looking at just $2.40/min for some of the best cam action there is, with the cheapest cam rooms coming in at $1.00/minute (Cam2cam and audio has an extra charge/min but it's so, so worth it).
---
Stripchat | Newest Freemium Cam Site

Stripchat has come racing up the rankings in 2019 to take the runner-up spot in the overall 2020 list of the best adult cam sites. But, it does take the winner's podium as the top freemium camsite for 2020. Stripchat has combined the best of a premium adult webcam home with the naughty benefits of a free cam site and merged them into one mega porn party platform.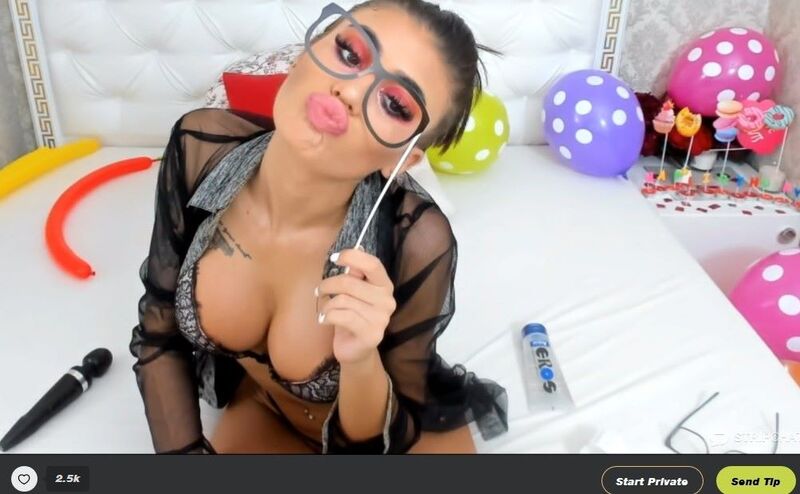 Stripchat has been around for just 4 years and in that time it's powered up the rankings to become one of the top adult cam sites for both us pervy users and for cam models who are migrating over to Stripchat in droves.
The site has thousands of registered cam hosts and you're guaranteed at least a thousand plus amateur and pro performers online at any hour. What makes Stripchat a winner in my eyes is that it's the only live cam site that currently offers a fully-immersive virtual reality (VR) private cam show option.
Prices for 1on1 private cam shows vary wildly with many of the exhibitionist amateurs doing it for their kinky kicks - as such you can enjoy a really hardcore private cam2cam session for as little as $0.75/min. Average prices work out at around $3.00/min, but some may charge extra if you wanna use your cam as well - it entirely depends on the performer.
---
Flirt4Free | Best Premium Fetish Section & Categories

If you aren't yet ready to go to a hardcore kink-centric cam site or prefer to have a mixture of the fetish and the flirt - Then in the premium category, the winner stands head and shoulders (or whatever turns you on) above the rest. The freaky femmes at Flirt4Free are goddesses of sexual seduction, so prepare to be seduced in glorious HD by some of the most talented and tempting cam models around.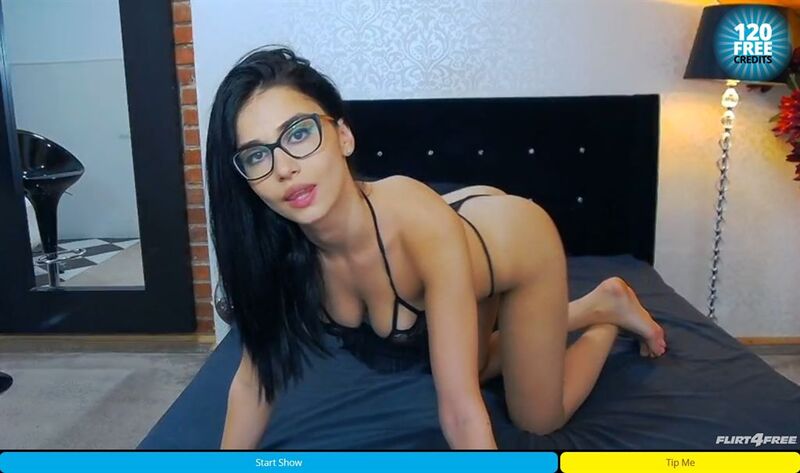 First of all, every Flirt4Free cam model has to pass a stringent vetting process so no matter what you're after, whether it's some R-rated gentle conversation or some X-rated extreme action - Your cam partner is going to be at the top of her (or his) game.
According to the site's guidelines, there's no nudity or hardcore action allowed in the free public chat rooms and certainly not much takes place, but hang around enough and you'll get a teaser and some full on flashing of what to expect in the deliciously deviant private one-on-one cam sessions.
In Flirt4Free's fetish micro-site (on the homepage click on Live Cams in the top navigation bar and then select Fetish), you're faced with a choice of 56 kink categories. If, for example, you're looking for a big curvy mistress with a shaved pussy who'll finger her ass while while humiliating your cock, or a squirting sub that'll squeal as she plays with a dildo on your command - Flirt4Free will serve them up on a pulsating platter.
Regular or fetish specific, rates for 1on1 private cam chat average around $4.10/min but... take the time and look around new models start at the site at just $0.45/min. Now that's my type of kink.
---
ImLive | Best XXX Cam & Fantasy Fulfillment Site

ImLive takes the winner's trophy as one of the best camsites offering many features and entertainment options. If you're looking for a cam2cam site that's more than just live porn and private chat sessions then take a look a this winning hardcore hub. With so many shows, events, adult videos and competitions to choose from, you'll be live on ImLive for many a happy hour. But, there's one feature that'll make your dreams come true, literally. ImLive really does offer to Fulfill Your Fantasy. Read on to find out how.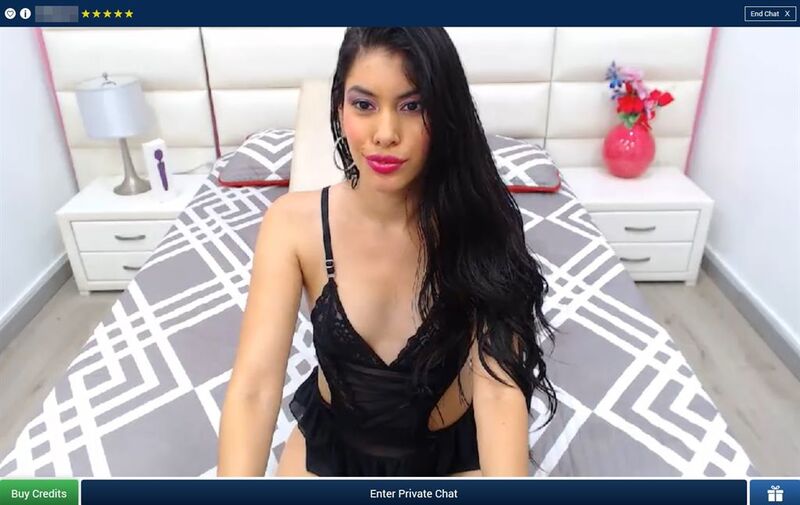 In addition to having thousands of registered female / male and shemale, amateur and pro cam models and at least 400-500 online at any one time, the site has an entire world of naughty playgrounds that'll keep you occupied for hours on end. It has pornstar shows, video contests, sex-themed parties streamed live and of course its famed Fulfill Your Fantasy feature.
You've got a sexy secret you wish could come true? If ImLive can make it happen, they will. You just let them know what you want to see and sit back and relax as the porn performers flood your screen, bidding against each other to make your deviant dream become a reality.
If it's a private sex video chat session that's your particular fantasy, then you're looking at an average cost of $2.25/min. Too much? Well, there's plenty of raunchy rooms coming in at a cut-rate of $1.00/min.
---
Chaturbate | Best Amateur HD Live Adult Camsite

Chaturbate is the world's largest live porn site. That means thousands and thousands of XXX exhibitionists and sex fiends hold court in a land where if it's not hardcore and kinky, then it's not worth doing. This also means you're inundated with every type (Good and bad) of live porn feeds begging for your attention. While Chaturbate doesn't even make it onto my list of the top cam2cam sites (it's pretty hard to get a cam2cam show going), it certainly ranks at the top of my list, by a long shot, when it comes to watching outstanding hardcore performances in HD. But not just any old HD - Breathtaking 4K (2160p).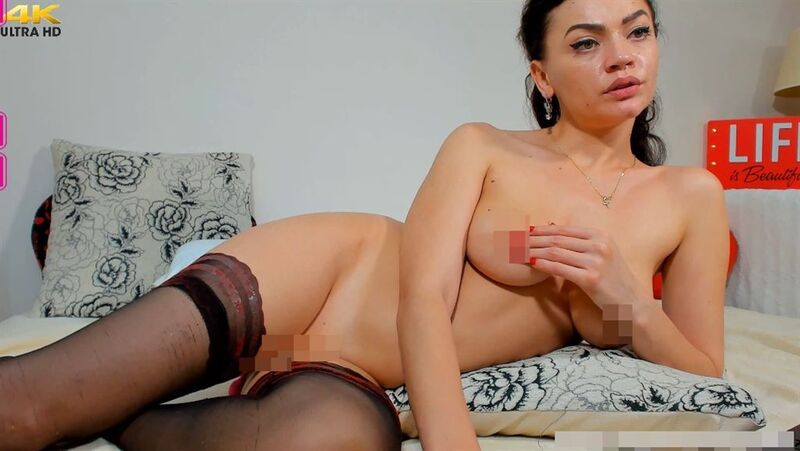 At any time there are thousands of streaming live sex cam rooms. At peak hours you can expect to find 10,000 plus to trawl through as you look for the perfect performer.
A big word of warning before I go further - if you're looking for some cam2cam fun, you might consider trying elsewhere, or preparing yourself for quite an adventure. In order to start a cam2cam session you have to set yourself up as a broadcaster, which can be a bit of a pain. However, if becoming a models tickles your fancy, the site is more than happy to provide support, articles and helpful tips to assist you in your new endeavor.
If you're more a voyeur, then you're going to be like a kid in a candy shop. Not only do the thousands of rooms feature hardcore sex and more, but many of the models are happy to do anything you want for free or just a symbolic tip. If you go one-on-one private then there's no hard and fast rule about the prices. The cheapest rates start at just $0.60/min, but on average, the more experienced models charge around $2.30/min.
There are so many reason to visit Chaturbate. If you're more into the girl-next-door look or verified amateur 'sexhibitionists' and appreciate top quality HD streaming and 4K feeds, then without a doubt Chaturbate is the site for you.
---
LivePrivates | Best Luxury Nude Cam Site

First class flights? 5-star hotels? Court-side seats with a bottle of Dom and a Japanese Kobe steak? If you're the 'best of the best' type connoisseur then there's one site that's going to catch your very discerning eye - LivePrivates. Everything on this webcam wonderland screams exclusivity. The cam models belong on the pages of a glamor magazine. Their boudoirs stream in hedonistic HD heavens and their private performances will make you feel like a king. As such, LivePrivates easily scoops the crown for 2020's top luxurious adult cam site.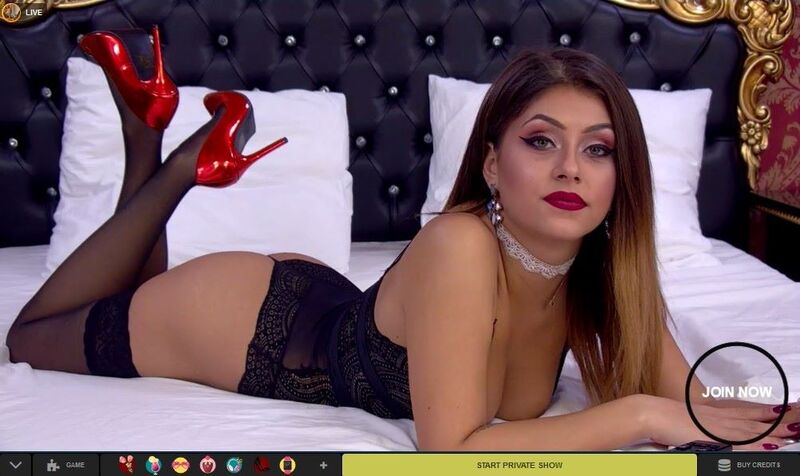 LivePrivates is all about living the fantasy. The site's homepage is full of glamour shots of gorgeous women looking as if they've just walked off a movie set. Every pose is perfection, just like the women who cover every body preference, ethnicity, appearance and age.
Your fantasy at LivePrivates can quickly be found on the right hand navigation bar. Glamorous and high-class the ladies may be, but that doesn't mean they don't love pleasure, especially pleasuring themselves. In the free chat rooms, it's ladies day with not a nipple slip allowed. Yet, take one of these bootylicious babes into a private session and you'll be in one of the most sumptuous and kinky 1-on-1 live cam sessions around. Dildos, deep throat, fetish, hairy pussy, masturbation, strap-ons, squirting - It's all awaiting your command.
The only thing that isn't really over-the-top at LivePrivates are its' prices. In fact, they're really down to earth. The cheapest for a private video chat comes in at $1.00/min and on average you'll be paying just $2.60/min. One tiny gripe about this prime porn paradise is that you have to pay extra $/min for both cam2cam and again for 2-way audio.
---
Cams | Best Simulated Live Sex Camsite

So Cams has the usual offerings any top live sex site should have; a huge amount of online girls looking to play, a notable number of HD streaming rooms, amateur and professional porn performers with a penchant for kinks and fetishes and.... well it's the 'and' that makes this site a top ten site for 2020. Many sites try to make their video sex sessions as close to a one-on-one real life sexperience as possible, and this is where Cams comes out on top, beating out all others to grab the gold in the Best Simulated Live Sex Cam Site category.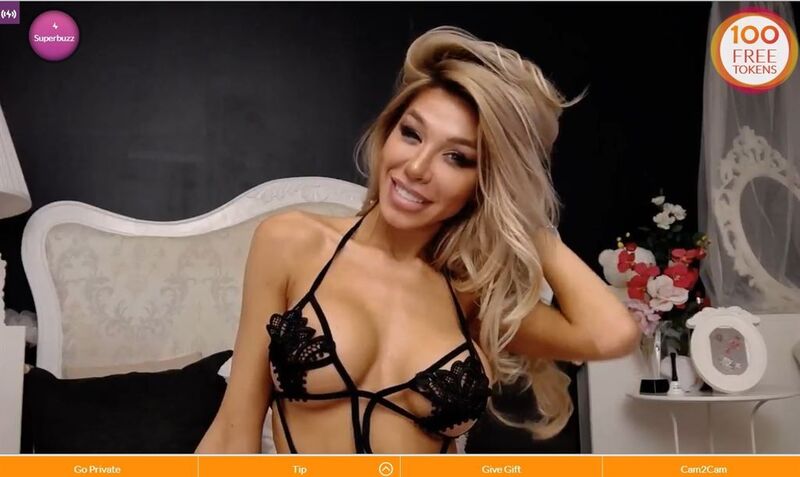 Cams' models (of which there are thousands and thousands) range from uber-hot babes who'll have you panting with pleasure with just a wink and a smile - to those that are getting their feet wet, so to speak, and definitely belong in the amateur category. But it's not the model selection that makes Cams a 2020 recommended cam site.
Prices are somewhat of a let-down, the average cost of a private sex video show comes in at $3.00/min, with the cheapest 1on1 private shows starting at $2.50 and this doesn't include cam2cam and 2-way audio, which are both extra per minute.
So, you may be asking, why has Tom included Cams in his line-up of the top camsites for 2020? Well, it's called the Connexion. This outstanding feature on the site lets you sync the cam babe's vibrating interactive toy - a Lovense Nora - with your Lovense Max so you both tremble and tremor at the same time. This truly is a mutual masturbation experience unlike any other you'll find online.
---
BongaCams | Best Amateur Cam2Cam Kink Site

BongaCams is like Chaturbate, a live porn cam site where sextreme sexhibionists stream themselves doing every kink, fetish and pervy proclivity and quite often they get a friend to join in making it double the delight. Now, the site doesn't have the best search engine. The layout is somewhat archaic and cluttered and some of the models have no interest in their viewers, rather they're doing it for their own kinky kicks and will pay no attention to you - they won't even do private one-on-one sessions. But what they will do better than anywhere else is give you a live show where anything goes and if they like you - they may just even let you direct for free!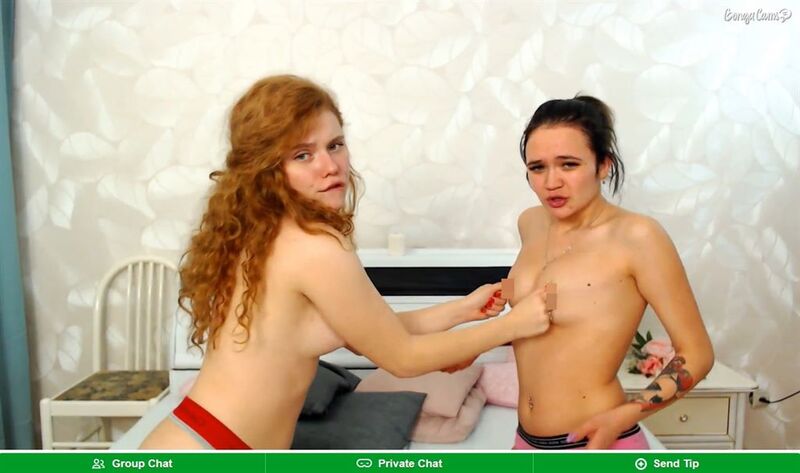 BongaCams is a freemium site, which means you don't necessarily have to go pay and go private to enjoy some full-on nudity and fetish play. What I love about BongaCams is that it's almost like being invited into someone's private porn party.
Once you purchase some BongaCams tokens for tipping, you automatically become a Gold Member. This means, if the model agrees, you can enable your cam and have FREE cam2cam in open chat rooms. Just the fact that a site lets you do free c2c is worthy in itself of inclusion in any top ten live cam site list.
Another little feature that makes BongaCams a top ten contender is that all the cam models charge the same price - $3.30/min. But between you and me, with so much free action taking place, private one-on-one chat isn't a must-do.
---
SecretFriends | Most Improved Adult Cam Site

Although this adult webcam site has been around for many years, it never really registered on my picky radar as I considered it sub-par compared to many other premium cam sites. That's no longer the case. SecretFriends has undergone a major transformation and is now probably one of my all-time fave adult cam sites. The fact that it's #10 on my top ten list doesn't mean a thing in this case. It's a standout star and other sites should take note - SecretFriends is becoming less of a secret and more of a game changer for cam sites.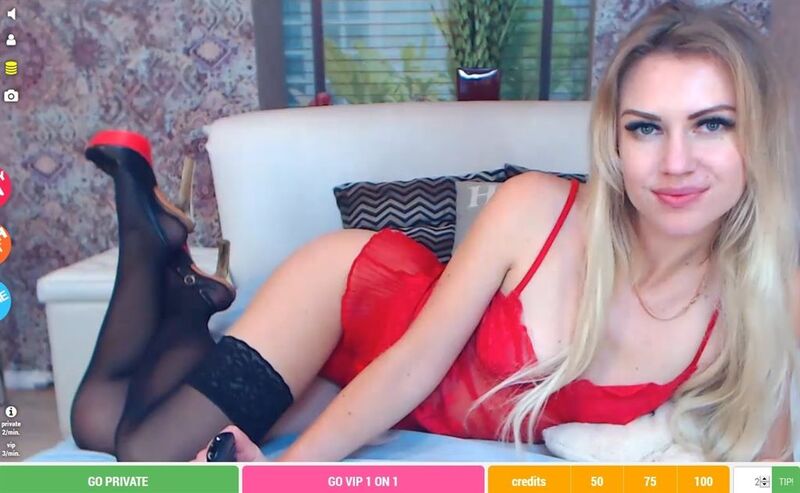 The reason that SecretFriends has made it onto the 2020 top ten list is not its huge selection of cam performers (at most, there are maybe 100 of them live, sometimes even less). But rather, those models it does have, truly behave like friends (with some very sexy benefits). They like to chat and really want to get to know you and what turns you on. And when you do go private cam with them - they don't just get wet-wild with themselves - they wanna make sure you're as hot and horny and enjoying the extreme show as much as they are.
Private cam sessions at SecretFriends are cheap and rates include cam2cam usage. The site is one of only a handful of platforms that thankfully has standard chat rates site-wide. Models charge either $2.00/min or $3.00/min. If only more would take up this practice of standardizing rates.
What SecretFriends is also now doing way better than any other sex cam site is expanding its offerings beyond just private cam sessions. Sure they have cam chat sessions in HD - so do many others, but they also have a huge XXX Portal that features one of the most extensive libraries of porn movies and photos I've seen. It includes a vintage section with some really kick-ass kinky stuff going back over 100 years. It has also got an arena with casino-type games where you can win up to 1,000 credits, and so much more.
---
Conclusion
As you've read - there's something for every taste - which means, saying that one site is better than another can sometimes be like comparing apples to oranges. My 2020 top ten list of webcam sex sites isn't just the ten best live porn cam platforms in descending order - it's the ten top sites that cater to a range of tastes.
For example, if you're into free cam chat with amateur porn princesses, but want all the features and facilities of a premium cam chat site, then #1 is definitely Stripchat. On the other hand if you're looking for free adult cam entertainment and want to be spoiled for choice with thousands of explicit performances and fetish fans looking for partners (and don't mind not having premium site features and a user-friendly layout) - then Chaturbate here you come.
The beauty about all these cam sites is that you don't have to fork out the cash to enter their open chat rooms, and membership is free. So you don't have to limit yourself or your fantasies. I'm definitely in the school of thought that cam site polygamy is the way to go. Spread your wings (and your options) and fly my fellow sex fiends.
Whatever it is that floats your boat, the best sex cam site for it will be listed above. Saying that - things change quickly in the cam world, so I'm constantly updating my reviews and if need be, taking sites off my list of recommendations and adding new ones.
One thing all the sites on the list do have in common is that they're all safe, secure and discreet. That means your details are kept under encrypted lock and key.
But, at the end of the day, we all have our favorites that we come back to over and over, and for me that's CamSoda. This freemium adult webcam wonderland ticks all my boxes and pricks all my pervs. Sexy girls, great quality video feeds, kinky performances, and low-cost chat rate availability.
For now though, I wish you all a happy cam hunting and to enjoy a cork popping sexy cam year.