Top Rated Gay Cam Sites That Accept Bitcoin
Published
February 17, 2021
Bitcoin has been all the rage for years now and the ways in which you can spend it is unlimited. Perhaps its greatest appeal is the absolute privacy and security it grants you, which is particularly useful when streaming adult content.
If you are among the lucky to have Bitcoin in your financial arsenal and are looking for top-notch gay cam sites that take Bitcoin as payment, then read on. I examine the top gay webcam sites accepting Bitcoin and what you can expect from each one of them.
---
CameraBoys
CameraBoys is the top premium cam site dedicated to hunky gay hosts. There are numerous categories for finding the ideal one for you, and a good selection of guys online at any time. It's clean, simple to use and navigate, and is dead serious about quality over quantity. The models here look like they were stripped from magazine covers, glossy bods and all, and they're some of the most professional and experienced performers you'll come across.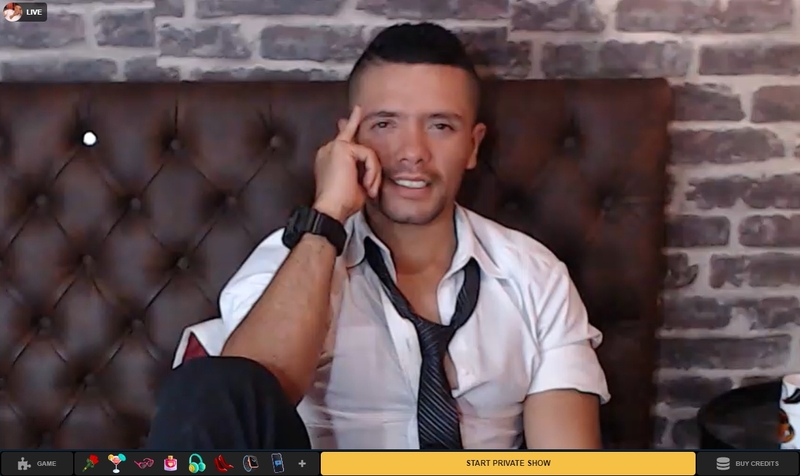 As this is a premium webcam site you will need an account to engage with the hosts and, of course, to buy credits. Registering to the site takes just 3 steps and no personal information is required. Once you have an account, purchasing credits is just as easy:
In the top navigation bar you will find Get Credits, which opens up the purchasing page. Once here, click on the little yellow tag for Payment Methods and then choose Cryptocurrencies. You will then be asked to select what size credit package you wish to buy, which will then take you to the payment page displaying the credit package value for the leading cryptocurrencies, Bitcoin being at the top. Selecting Pay with Bitcoin gives you a QR code you can scan with your Bitcoin wallet to complete the purchase. New signups can win up to 100% free credits, but you must make a purchase in order to claim any prize.
I should just mention that paying with Bitcoin on this particular site costs you a bit more more than it would with a credit card (the site is making up for the higher costs of Bitcoin payment processors). For example, 27.99 credits cost $50.99 when purchased by credit card, and $56.99 when purchased with Bitcoin.
Nonetheless, CameraBoys is an A-list gay cam site serious about quality and customer experience. The guys here are ripped and ravishing, and worth every Dollar you are going to drop on them. Wannabe hosts are vetted and auditioned before they are accepted, so you know that your Bitcoin will be money well spent.
Almost all the cams stream in high definition, with the average cost per minute for private chats being $2.40, and the lowest being $1.00/min. Gay cam2cam chat and 2-way audio will cost you extra, around $1.00/min each. CameraBoys is definitely a more pricey experience, but with 24/7 live customer support and a loyalty rewards program, the site will not disappoint.
---
Flirt4Free
Flirt4Free is a mixed premium-freemium cam site where you can get graphic action absolutely for free and also pay top dollar for shows performed by adult stars. Here, the gay hosts perform for tips, so while plenty strip down right from the go, others will make you work a bit more for it. There are great chat options and a large range of 200 or more gay hosts online 24/7. Flirt4Free really spoils for choice and maximum live gay action.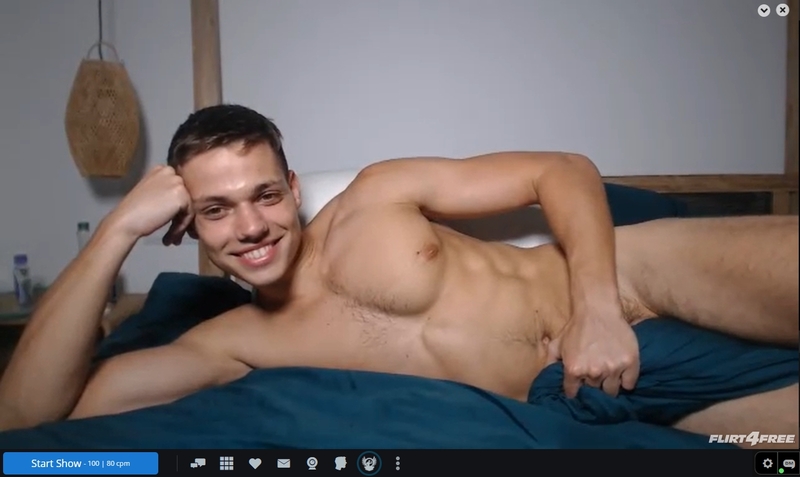 You can access any live feed for free, but you do need an account to chat. Setting one up is easy, quick, and anonymous. Once you have your account, using your Bitcoin to buy credits is simple. The Buy Credits icon at the top right of the site will take you to the payment page, and Change payment method at the bottom of that allows you to choose Cryptocurrency.
Chats on Flirt4Free can start as low as $0.45/min and go over $4.10/min. Your gay hosts set their own rates so there is no standard pricing. The Room Type menu in the top navigation bar lets you sort the guys by highest and lowest price, as well as by show types on offer. Flirt4Free's loyalty program rewards you for every act you engage in on the site, from rating your favorite performers to paying for a private show, so as you go broke you can earn back. if you get hooked, as you very well may, then VIP membership might be your ticket. For $39.95 monthly, you get 150 monthly credits, free feature shows, 200 videos a day, and a host of other benefits.
Flirt4Free has a dedicated fetish platform called Fetish Community. You can reach it from Live Guy Cams in the top navigation bar, then Fetish. Here, you can chat with fellow dark-minded fetishists in the forum and explore the vast selection of fetish shows on offer. Check out the VIP page for all the details by hitting VIP in the top navigation bar.
A handy HD icon at the top of the page (underneath Buy Credits) provides you with all the glorious gay models streaming in crisp HD. The site also has a vault of recorded shows under Videos in the top navigation bar. An extensive category list of gay hosts with hundreds online around the clock makes Flirt4Free a live gay webcam buffet.
---
Chaturbate
Chaturbate is all about the bate and not so much the chat. It is a freemium live cam site with pages upon pages of gay hosts standing at attention. The challenge here is seeing a host's face. Chaturbate will give you about as much explicit action as you can handle, and you can get it all for free.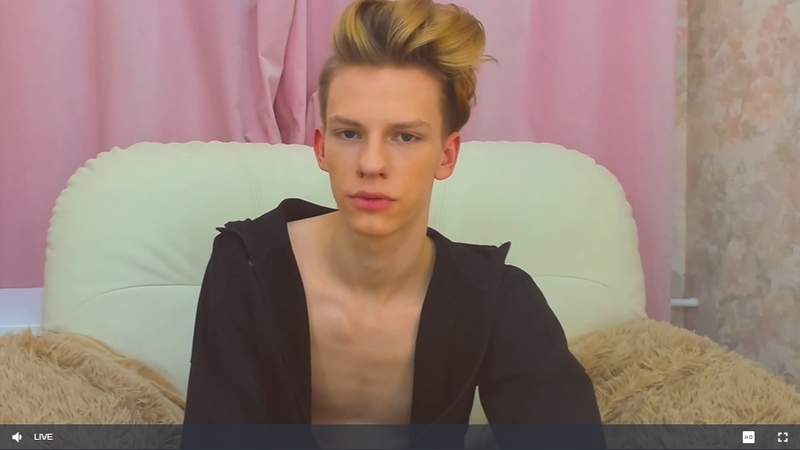 As with most webcam sites, actual chatting is reserved for members. Once you have signed up you should purchase tokens to tip your enthusiastic hosts. Tipping also allows you to control the action in the room and direct your hosts. You can select Cryptocurrency from the purchase page as your payment option and off you go.
Chaturbate offers some of the cheapest cam rates out there, with private shows starting as low as $0.60/min and reach $9.00/min, while the average cost is $2.30/min. At the very bottom of the homepage is a selection of sorting options - Free Cams, Free Cams by Age, Free Cams by Region, Free Cams by Status, and Private Shows. Under Private Shows you can find gay hosts according to their token rate/min, ranging from 6 tokens ($0.60)/min to 90 tokens ($9.00)/min. A recording of your private show is always included and saved to your My Collection for your to savor over and over again.
Almost all cams stream in HD+ which is indicated by an icon at the bottom right of their chat room thumbnail. Gay cams are sorted by #hashtags, so there is no category listing. However, clicking on a #hashtag will take you to the cams in that section. Models can tag themselves however they please, so the system is sadly inaccurate. Your guy hosts here are mostly amateurs and are all over the board in terms of age, looks, and ethnicity. If you cannot find a cam here to please you, then you are beyond help.
You can become a Chaturbate Supporter (member) for $19.95/monthly. This gives you private messaging, anonymous tipping, custom chat options, and a one-time 200 token ($20.99) bonus. Chaturbate is a gay cam overload that will keep you satisfied.
---
Stripchat
Stripchat is gay cam paradise. The moment you land on the homepage, you are hit with a barrage of thongs and dongs. Every which way, type, look, and ethnicity, you will find it on Stripchat. This is a freemium live cam site where you really can have it all, at all times, for free.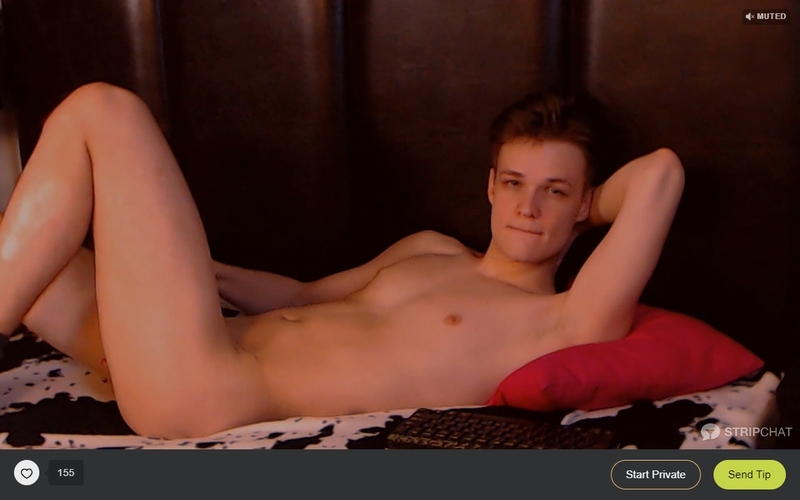 Unlike the other sites reviewed here, Stripchat lets you chat within the cam rooms without having an account. However, you will appear as Guest and most likely be ignored; the guys here know that guests do not have tokens to tip. Like everywhere else, opening a free account is easy. Simply input your email and a username of your choice, and the site sends you a password to the email you provided. Stripchat is always offering token giveaways for new signups, so maybe you will be lucky.
With an account, buying tokens with your Bitcoin is a no-brainer. When you click Buy Tokens, the payment page pops up. On the left you select your payment method (Bitcoin is the last out of the 4 options), and on the right you select your token package. That is it! Stripchat could not have made it easier. Private show prices start from $0.75/min and average $3.00/min.
Stripchat has a loyalty program that works on colored levels called the League. The more you use the site, the more points you accumulate, and the higher up the levels you move. Each level, from Grey up to Legend, carries its own rewards. If you find leveling up too tiresome, you can opt for the Ultimate Membership, which will cost you $19.99/month. You also get a 7-day free trial of Ultimate Membership when you purchase tokens, just be sure to check the box at checkout.
Most days, there are several hundred guy cams online. That is an insane amount of options. The site's side navigation bar has a range of categories you can use to sort them by, and clicking All Categories at the bottom of that will open a bewildering A-Z category listing. Of course, many models can appear within many categories. Cams streaming in HD have the icon in the top left corner of their room's preview. Stripchat is a webcam beast that keeps on giving.
---
BongaCams
BongaCams is another freemium cam site heavy on the numbers and explicit content. You can expect around 80 gay and male hosts online at anytime, all in various states of undress and uninhibited. Hosts put a lot of effort into their personal profiles (link on the left of any open chat window), so you really get a feel for who they are.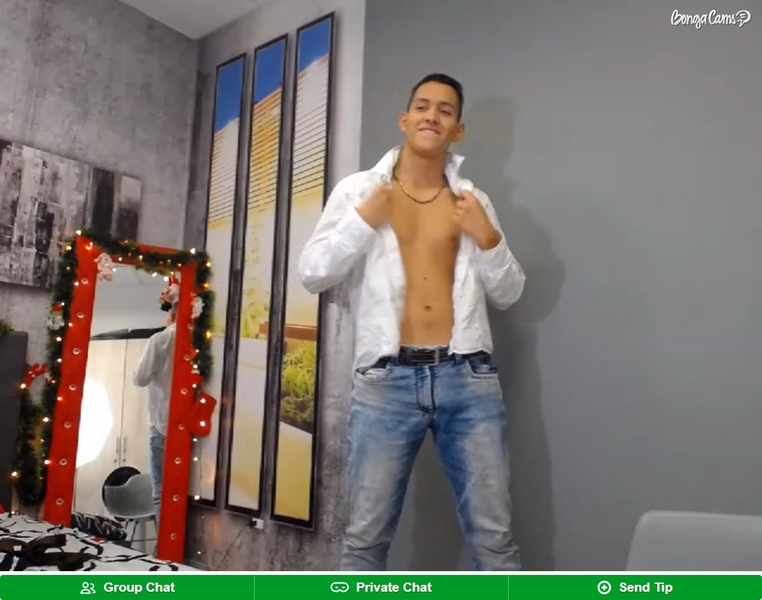 Like Chaturbate, BongaCams uses #hashtags to categorize models, and any one of them can have any number of #hashtags linked to them. So, again, categorizing is not particularly on point. You can sort using the #hashtags at the top of the Males gallery, or by using the orange Categories drop-down at the top of the page. Gay hosts stream from all over the world in any locale of their choosing, so expect varying cam quality and streaming speeds. Most stream in HD+ and you will see this icon on their chat room preview; likewise for those streaming in full HD. Mousing over any chat room window reveals what is going on in there.
You will need an account before you can do anything on the site. If you click into a chat room without one, you will meet a pink signup window that obliterates your view. All you need here is a username and password of your choosing, and you are in.
Buying Stripchat tokens with Bitcoin is click-and-done. Select Purchase Tokens at the top of the homepage to access the payment page. Payment methods are on the left (Bitcoin is third on the list), and token packages are on the right. Choose Bitcoin and the number of tokens and hit pay.
Private chats on BongaCams have a set rate of $3.30/min while Exclusive Private chat, where no other members can join or spy on the show, costs around $5.00/min. Models set their own tip rates, which you will see once inside their chat room. Different denominations of tokens will buy you different actions, like 500 tokens to ride a toy. Most gay hosts will put out for free, so seeing as you are a big-time Bitcoiner, be sure to tip in appreciation.
If you are looking for a freemium webcam site that also has premium features, then BongaCams is it. You can see all the flesh you want for free and still pay top dollar for an exclusive private show.
---
Conclusion
While most of the sites reviewed here are free, my top pick has to be the ever-premium CameraBoys. I chose it for oh so many reasons, but perhaps the biggest is that the site focuses on quality over quantity. There may be fewer gay hosts online here, but the ones you get are runway-model-ready. The chats and shows are the perfect mix of classy and erotic, and, while the rates are higher than the other sites reviewed, they'll still give you a better bang for your buck.
While this article is all about gay cam sites accepting Bitcoin, it is worth a quick mention that these cam sites accept PayPal as well, another secure and incognito payment method preferred by many, but I digress.
Bitcoin is a master of anonymity. This extremely desirable Crypto keeps your name and personal information out of the game, which is exactly what you want when getting your rocks off online. So, if gay live cams are your thing, better blow your Bitcoin on these top sites - and on CameraBoys in particular.