Top 6 Cheapest Gay Webcam Chat Sites
Published
August 26, 2020
Finding just the right live cam site is no easy task, especially one that suits your budget. It's also quite a task finding the best gay site, with so much competition and "noise" - How do you separate the good from the bad? This article will help to decipher this mystery, by presenting you with the top 6 gay cam sites around. Freemium vs. premium, streaming quality, models and features, we've got it all covered.
---
Flirt4Free

The most community based site of the bunch, Flirt4Free encourages a connection between the models and their guests, but also between the members themselves. It's a great combo of a premium site with a freemium feel, budget friendly prices included. You still get stunning, professional models and fantastic HD quality rooms, with plenty of options for low-cost xxx chatting, even in the free rooms.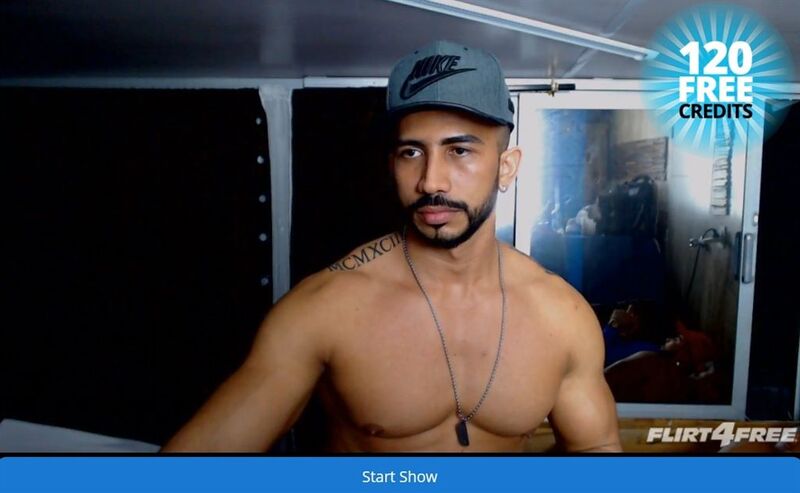 The models on the site are impressive not only for their hunky good looks, but their ability to make you feel right at home. They're also incredibly diverse, ranging from cute young twinks, to scruffy hairy bears. The search engine could be improved, as the only way to narrow it is by choosing a singular category, but browsing through the gorgeous gallery page and reading favorite quotes and personal stats by hovering over a profile pic is a great way to spend your day (and night).
The free rooms include all manner of raunchiness, but the magic really happens in the private rooms, which range from $0.45/min to $4.10/min on average. Also, no extra charge for a webcam to webcam show, which is great. But there are other options that make things even cheaper: Party chats are rooms to tip, Multi-User shows involve the crowd, and Voyeur shows allow you to view someone else's private show for a low rate.
This site really has the best streaming quality around, with most rooms stream in high definition of at least 720p, which makes the experience even better. And the mobile version is just as advanced and sleek, with an added bonus of a cam to cam option which is as good as it is on the desktop site.
With superb streaming quality, models who know how to work it even in the free rooms, countless features and shows, and low cost options for any and all potential members, Flirt4Free is one of the best gay live cam sites around.
---
Supermen

Much quieter than others on the gay live chat scene is Supermen, hosting relatively few male models, but that in no way takes away from the level of high quality blokes that give you an intimate feeling, in the free rooms as much as in private. The main gallery page is impressive, with a search engine that rivals any leading live porn site, and allows you to find that special guy you're looking for with ease. Most hosts use toys which you can control by tipping, and that is always met with delight on both sides of the screen.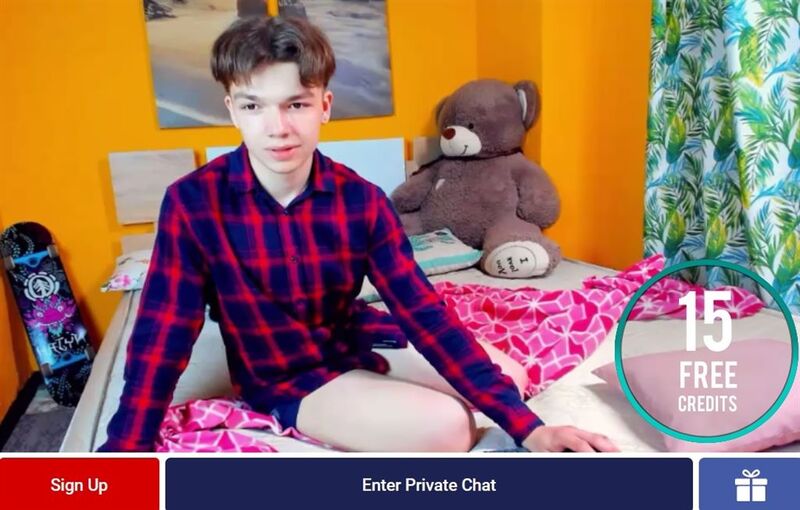 Befitting the premium status of Supermen, the hosts are mostly clothed in the free rooms, which means you'll need to take them to a private chat to really get your freak on, but with prices being quite low, averaging on $2.25/min, while the cheapest hosts can go for only $1.00/min - It's budget friendly and affordable. An the cam2cam live chats come at no extra cost.
You can even make things cheaper by using the site's excellent loyalty program, which elevates your status based on how much you spend. It does take a while to get to VIP level, but every time you go up a level you get bonus credits, which is handy. You can also join a specific hosts' Discount Club, which gives you free access to even more content - Pics, videos, and special events. Lastly, another cheap option is going into a Candy Show, where multiple members give credits and watch a private x-rated show together.
Streaming quality is probably the main downside to the entire site. The quality can vary from excellent HD to dodgy SD, and there is no way to know what the room you enter will be like. However, the mobile version is great, and in some ways even better than the desktop version. Though, there is no c2c activation over a mobile device.
Superman is a rare animal on the scene, giving you an intimate, classy experience with a naughty edge. The hosts are the best, they make you laugh as much as they make you hot and bothered, and multiple low-cost options don't break the bank and give you great deals. The models are the highlight of Supermen, and the site knows it.
---
Stripchat

The first freemium site in this article - Stripchat is a haven for free live cams. With countless gay, straight, bisexual, single and couples hosting, you're sure to find your bliss, especially with a user friendly search engine, and in immense amount of categories to choose from. Also, The models come from all corners of the globe, with little flags indicating the "corner". The main downside of the site is the streaming quality, as the rooms tagged HD are relatively few. But what the site lacks in streaming, it makes up for with interactive toys, models streaming from their mobile on the go, and plenty of low-cost options to keep you and your wallet happy.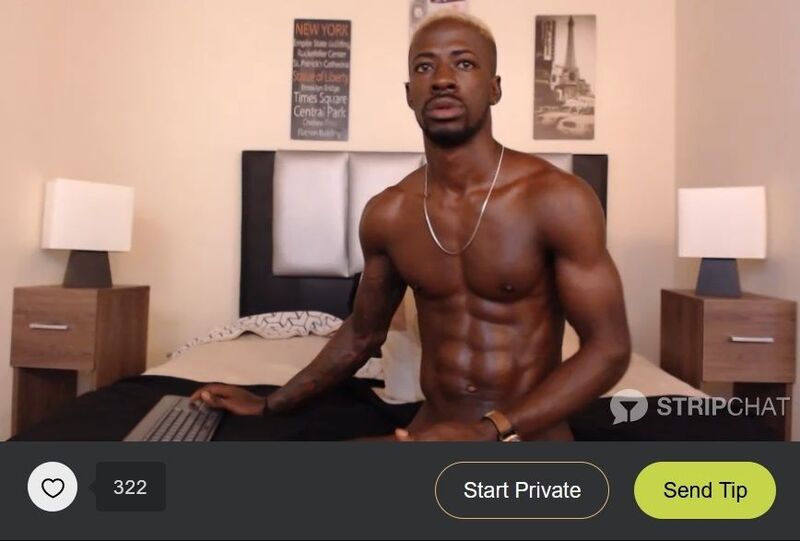 On average, a private show will cost you $3.00/min. Under the categories on the right side of the screen, you can filter according to your preferred price range (Starting at only 8 tokens per minute). To make things even more budget friendly, you can join a hosts' Fan Club and receive content (Pics and Vids) and special discounts. The Spy On shows are also low cost and let you be a peeping Tom during someone else's private chat. New Models will offer much cheaper prices, as well.
The site has a fantastic mobile version that offers the same features and possibilities as the desktop site. There is no option for a c2c, but the upside is that many of the streaming issues are far less noticeable on the smaller screen.
Membership on Stripchat (Grey, Green and Knight levels) provides quite a few neat features as you rise up the ranks. Grey Allows you to send PMs to the model, Green gives you immunity from being pushed out of a room, and Knight level allows you to push others out of a room (Fun!). Also, Knight membership allows you to be invisible on the site, giving you the option to spy, tip or comment without being "seen".
Stripchat is great for free live cam chats with gorgeous strapping models (In 19 languages), that also offer the chance to enjoy a few premium benefits like membership, VR, and interactive toys. Countless categories, cheap options for chats, and a great mobile version make Stripchat a perfect option when you need to scratch that live chat itch and not spend too much of your hard earned change.
---
CameraBoys

As premium as it gets, CameraBoys is the site for high quality hosts, streaming quality, categories aplenty, a superb search engine that lets you search by Price, Language, Willingness, and more, and even share the models' social media life with special Instagram style Stories. Features aplenty make sure you're never wanting for entertainment, and beautiful, professional models make sure that you're always in the mood for some sexy antics.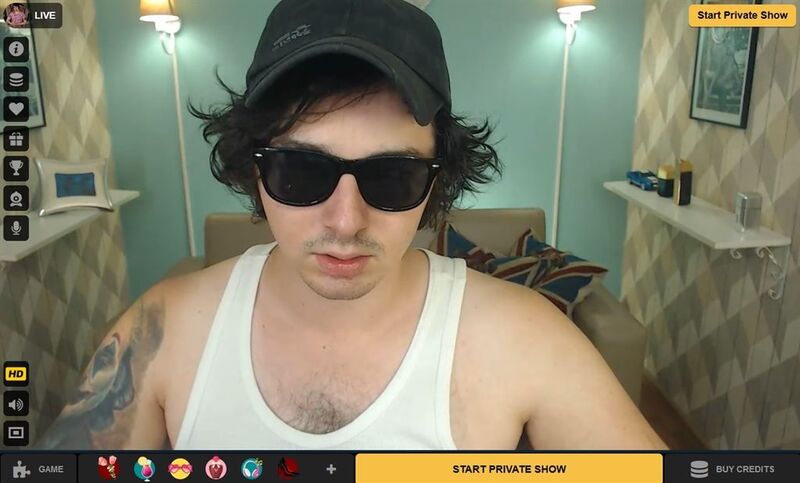 The shows start at $1.00/min, and average around $2.40/min. Keep in mind that if you love C2C shows, you'll have to pay extra, an additional $1-2/min to turn on your webcam, and an additional $1-2/min for turning on your mic. To catch the best prices you can also check out the Sale category, which often will include amazing models giving special prices for a limited time.
Another way to get more for your buck is to Spin The Wheel every time you purchase credits - You could even get double your credits purchased. And there are the VIP shows where multiple users pitch in to meet a goal set by the model. If met, the show starts. If not, then your tribute is refunded.
The streaming quality is rated at HD720p in most rooms. Equally impressive is the quality and ease you can navigate and use the mobile site. It even has extra features on top of the desktop site, such as swiping through the models.
Cameraboys really does allow you to have the cake and eat it too, with the premium features and quality while still budget friendly to all. The models are diverse and multi-cultural, and the search and category features give you the ability to locate the cheap private live chat rooms.
---
Chaturbate

The most traffic heavy site on this list, Chaturbate is the "everyman" gay paradise, with thousands of models live at all hours, countless tags (Instead of categories), and a main gallery page that serves as a cornucopia of gay live porn. Everything you might imagine, from Dadbod to Leather to Mature, there's nothing you're looking for that Chaturbate doesn't already have, and plenty of it. In theory, you can watch all the free hardcore gay chat rooms without spending any money at all.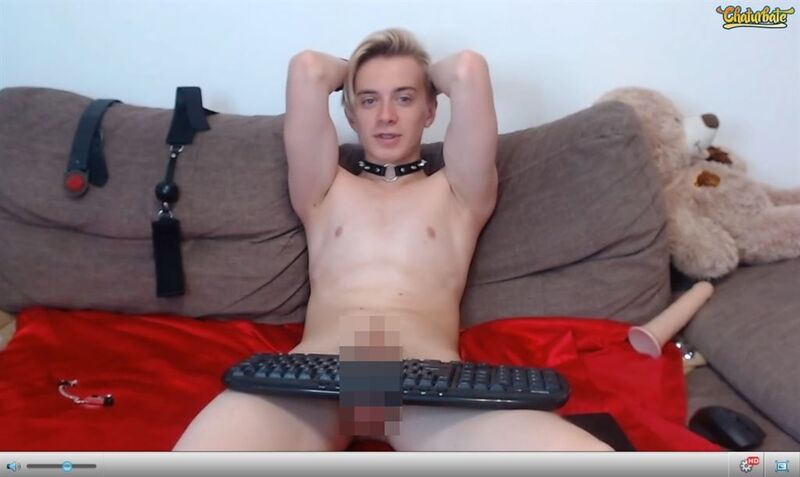 One of the best things on this site is the feeling that everyone is an exhibitionist, the hosts and members alike. This is evident in two main features: Exhibitionist Cams and Broadcast Yourself. The first is located on the bottom right of your page, and leads you to a wondrous place where all the shows are free, and lengthy. Hosts of all types, singles and couples, gay and straight, all put on shows for our delight - And theirs. They simply love performing, and you get to be the beneficiary.
The second feature allows you, sitting at home, to become a model yourself. Located on the top of the screen, you can click and arrive to a page that will not only instruct you how to set up your camera/mic, but has many helpful articles on how to maximize your talents, how to make more money, and how to be the best model you can be. So, in a sense, the site doesn't just come for cheap, it can actually make you money, too.
The majority of the performers stream in HD, with some even in 4K. Each room has a small toggle signifying video streaming capability and when you select it, the menu displays various resolutions. HD is either 720p or 1080p, with some occasional 4K feeds. C2C is not available on the mobile version of Chaturbate, but it's nonetheless great, with the same features and possibilities as the desktop site.
The cheapest private chats starts at $0.60/min with an average being $2.30/min. The high end performers may charge more at around $9.00/min. Cam2cam and 2way audio are included. You can also join a model's Fan Club and enjoy free pics and videos, along with other promotions. You can choose to go into a Spy Show and get an even lower rate for being a fly on the wall while another member has his private chat.
To sum up, Chaturbate really is a dream for gay live porn lovers who want to view lots of free rooms. Most rooms come with fantastic HD streaming, fun amateur guys, and a lively feeling that everyone is on the site to simply have a great time.
---
Streamen

Our last - But by no means least site on the list, is another that stands out from the crowd for a specific feature - Pay as you go. Unlike most live cam sites, there are no credit bundles, and there is no need to be "watching the clock" as you chat, for fear of spending more than you planned. On Streamen, you provide credit card details while you register, and in the rooms themselves, you can see how much you spend per second (Not minute). On top of that, the site allows you to place a daily spending limit on your account - An incredibly helpful, cost saving system for those who tend to over indulge.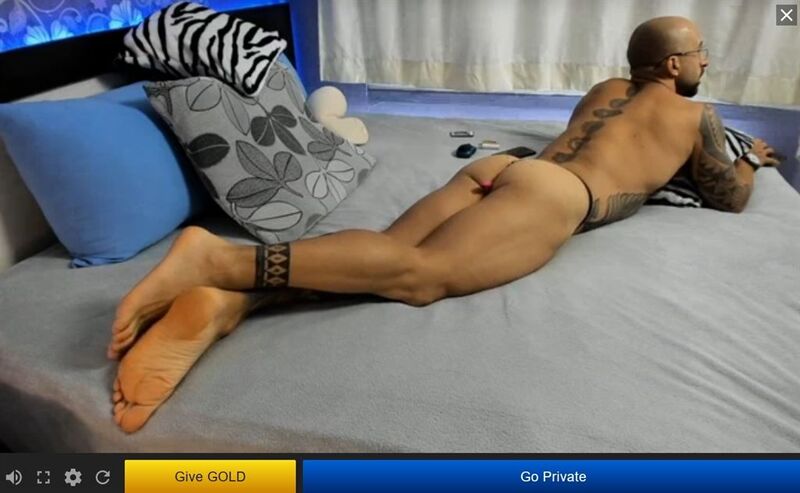 The main focus on the site is the models themselves, who "run the show", and are a healthy mix of pros and amateurs. By their profile pictures you can tell which are more seasoned, and which are new, and you even have a New Models category if that's your preference. These hosts usually have the lowest prices, as well.
There are plenty of ways to save - The Gold Shows are multi-viewer shows instead of a private chat, but you only need to give specific amounts, most of which are extremely low, in order for the show to start. And if the total amount of Gold isn't reached (1 Gold = 1$), the show does not go on, are you are refunded. Keep in mind that the more you spend, the higher rewards you can get - Up to 10% return on your gold spent.
On average, a private chat will go for $3.20/min, but plenty also go for as low as just $1.20/min. There's no way to narrow down the search by price, but hunting for the cheapest rooms can be a fun kind of trip all on its own. If you'd like to use the mobile version of the site, it's just as good as the desktop version. There are no other features, but still excellent HD quality in most rooms.
Streamen is a site you go to for two main reasons - The titillating guys you will encounter, and the multiple low cost options you have, along with the option to place a limit on your spending, which to most in very useful. It's fun to meet lovely men from all over the world speaking multiple languages, and despite not being able to watch nudity and sex in the free rooms, you can have just an enjoyable a time prior to going into private chat.
---
Conclusion
Out of the six sites, all excellent in their own right, the prize for cheapest and best in show must go to Flirt4Free, because it melds freemium and premium so well. On the one hand, you have professional, exciting models, amazing HD streaming quality, and so many features to keep you occupied far beyond the sexy antics. At the same time, with multiple options for budget-friendly shows and offers, you can get it all with low prices that are hard to beat. Flirt4Free is the best for cheap - Yet high quality live gay cams, with something for everyone.