Top 6 Gay Cam Sites Accepting PayPal
Published
September 09, 2020
These days, simply paying with credit cards online has gotten trickier, and more prone to security issues. But with PayPal, you can feel more at ease, knowing your payment goes through multiple checks, by PayPal and the billing processor. These six sites are the safest, most secure gay cam sites where you can use your PayPal account, and focus only on the joy and titillation of being seduced by hot models, fun features, and all the best that these live cam sites have to offer.
---
Flirt4Free

Flirt4Free is a unique site, because it combines the amenities of a premium site, such as high quality streaming, pro models and great features - And the fun "free for all" feeling of a freemium site with free live sex cams. In the private chats the prices can definitely reach some high points, but with options such as Party Chats, Multi User Shows and the naughty Voyeur mode, it's easy finding prices to match any budget.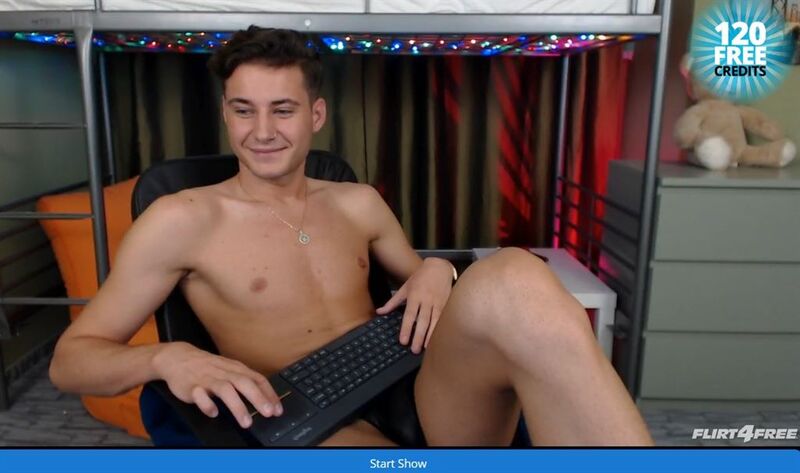 These gorgeous models are not playing around with their good looks, charm, and scorching hot bodies. There's a guy for every taste - Big and hairy, small and nerdy, medium sized and raunchy - All are welcome and excited to be hosting in their rooms. Finding "the one" is a breeze with the filter options, where you can sort by Languages, Price, Fetish, and show type.
Despite the fact that many open rooms offer delectable hosts flaunting their assets for free, a private chat with that dream hunk is a whole different ball game. Private cam shows average $4.10/min and the cheapest rooms going for $0.45/min. Activating your own camera for a cam2cam show does not require any extra charge.
Another advantage of Flirt4Free is the site's top-tier streaming quality. In fact, it's hard to find a room that is not broadcasting in atleast HD720. This quality translates to the excellent mobile version of the site, which not only has all the features and tools of the desktop site, it also has an added feature of swiping through the models.
To pay by PayPal, select the green Buy Credits box on the top right of the homepage. Below your choice of packages, you'll find a small blue button - Change Your Payment Method. Click it to change from credit card to PayPal (And the other payment options). You will then be directed to a billing site which processes PayPal.
Flirt4Free mixes the best of both worlds, and adds elements like low-cost options, multiple features, amazing models, sex toys that can be controlled by tipping, and a sleek, user-friendly interface. Getting swept up in all the excitement and attractions is easy, so feel free get swept knowing you are in safe, secure hands that will treat your payment with care.
---
CameraBoys

The most premium and exclusive site on the list, CameraBoys brings all the best boys to the yard, and they are all pros at their sexy craft. The beautiful gallery page makes that clear when you view the stunning profile pictures of each online model. Though the free chats are also free of nudity, it's a great place to get to know your leading man before taking him to a private rendezvouz.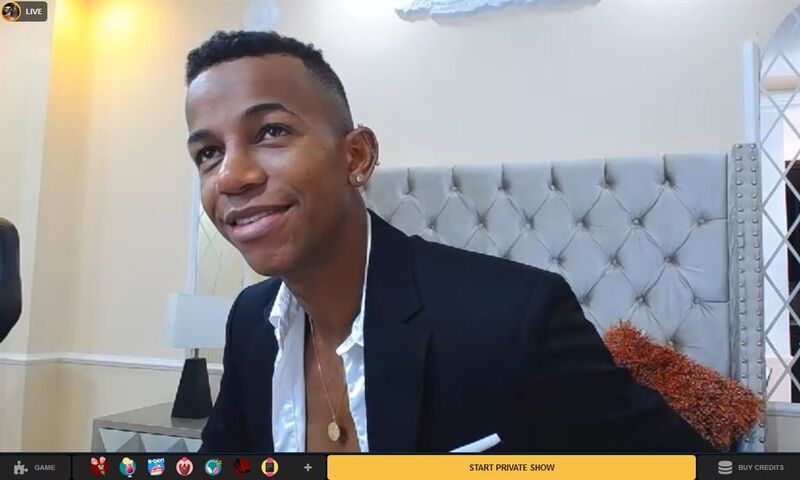 Speaking of the very best, CameraBoys offers the best way to find your Mr. Right. Filter categories include Languages, Price, Ethnicity, Appearance, and perhaps most importantly - Willingness. This category declares what the model is comfortable with, and their preferred kinks, such as Striptease, Anal, Roleplay, and others.
Rates for these raunchy endeavors begin at just $1.00/min for a private cam session and go up to an average of $2.40/min. If you want cam2cam and 2-way audio you'll have to pay a dollar or two more for each added. To pay, simply click on Get Credits on the top right, where under the credit bundles you'll find the PayPal logo/button. Clicking on it will bring you to a new window where you can choose your credit bundle, and selecting one will connect you to the PayPal site where you can connect to your account. Don't forget to Spin The Wheel before you purchase for the first time, as you could win up to 100% extra free credits on top of your purchase amount.
Once you start chatting, you'll notice the superb HD quality on this premium site, along with many features inside the chat rooms, like the model bio, gifts, voting, adding the model to your favorites, and of course turning on your cam and mic for a frolic in private. The excellent mobile version is just as good as the desktop version and includes all the features and capabilities of the regular site, including turning on your own camera's phone for a mobile c2c session
CameraBoys is the site to visit when you're looking to have a luxurious and exclusive experience, just like the models themselves. Some are definitely pricey, but it feels good to treat yourself to some first class action with some of the best hosts online.
---
Supermen

Supermen's models don't give much away for free. This site is a premium service only. While it's free to chat in the public rooms, there is no nudity. But, when you take a guy into a private session, you'll enjoy some of the cheapest gay sex cams online. On Supermen, you can relax, have a delightful chat, enjoy looking at all the hard bodies and know that you are in for a treat.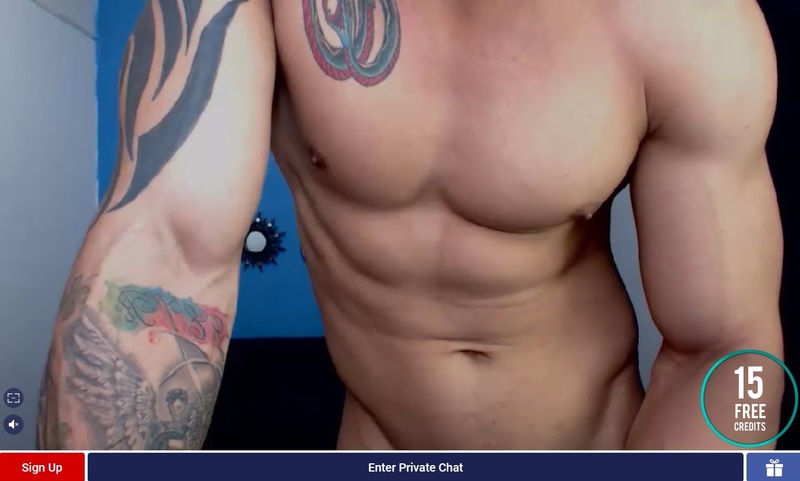 To get the most out an experience with your favorite guy, join his Discount Club, where you will be able to view his x-rated pictures and videos for free, along with other updates and personal info. To make the intimacy level even higher, use the tipping option to make their sex toy react and buzz them to ecstasy.
The average private show rate across the site is $2.25/min, while the cheapest hosts can go for only $1.00/min (These are usually the new hosts). The ultimate experience is, of course, the fabulous cam2cam chats, at no extra charge. A great cost saving tip is to find the Candy Shows where multiple viewers contribute tips to get the group show going.
The membership program is another great way to save some pennies, providing discounts on private chats, reductions on recorded shows, and major discounts on longer chats that are prepaid. The excellent mobile version of the site has all the features of the desktop site, though it's important to note there is no cam2cam option on mobile. However, the streaming quality of most rooms, which broadcast in standard definition, is not noticeable on mobile.
To pay using PayPal, click on the Get Credits button on the top right, and you will be able to choose your payment method. Once you click on the PayPal option, you will be directed to the site and your PayPal account.
There are many reasons that put Supermen ahead of the curve. Mainly the models themselves, but also a site that provides stellar 24/7 customer service, lots of extra content from the models, a great mobile version, and a lovely feeling of intimacy and raunchiness that the hosts provide.
---
LiveJasmin

LiveJasmin is all about exclusivity and class. These boys are no ordinary ones, with most of them performing only on this site, and some even scouted from known model agencies. These are professionals at the top of their game, though few in numbers, but diverse enough to match any taste and proclivity. Coupled with superb streaming quality and an excellent membership program, LiveJasmin is a real contender for best in show.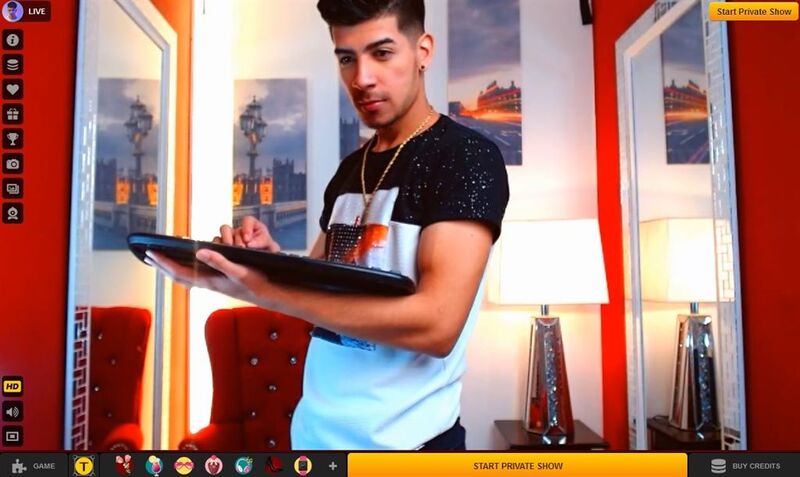 They say that quality far surpasses quantity, and LiveJasmin is living proof of it. The high level of professional hosts is extremely impressive, with 5 languages available, aged from 18 to mature, all ethnicities, and all appearances. Filtering the model by Price will display any host starting at $0.98/min up to $9.99/min. Having said that, the average average rate is about $2.40/min. If you browse the Newbie category, you will find the cheapest rates. Keep in mind that to activate 2way video and audio costs an additional dollar or two per minute for each feature.
Another great way to save some dough is looking for the Promo sticker on a hosts profile pic, which lets you know they are having a sale for a limited time. Out of the show options, a VIP Show is also budget friendly - Multiple guests contribute to a minimum of tips set by the model, and once that minimum is reached, the show will begin. If the minimum is not met, no worries - You'll be refunded your credits.
To use your PayPal, click on Get Credits on the top right, where under the credit bundles you'll find the PayPal logo/button. Clicking on it will bring you to a new window where you can choose your credit bundle, and selecting one will send you to the PayPal site where you can connect to your account.
The quality of the models, the superlative HD streaming, and the multiple features and membership program all make the LiveJasmin experience a luxurious, exclusive one, which makes you feel like you are being taken care of. Don't miss out on this site despite it's higher price points - There are plenty of ways around that.
---
BongaCams

A freemium site for the ages, BongaCams will accommodate any and all desires, kinks, perversions, and taste. As you click on the Males category on the main page, you'll be met with all manner of free live cam rooms, with most men barely dressed, not to mention engaged in some serious action. The profile pictures are all showing what the host is doing in that very moment, and hovering over the pic will show him in action. Though there is no search engine to speak of, but there are tags which you can view, such as HD, Stripping, BDSM, Group Sex, and countless others.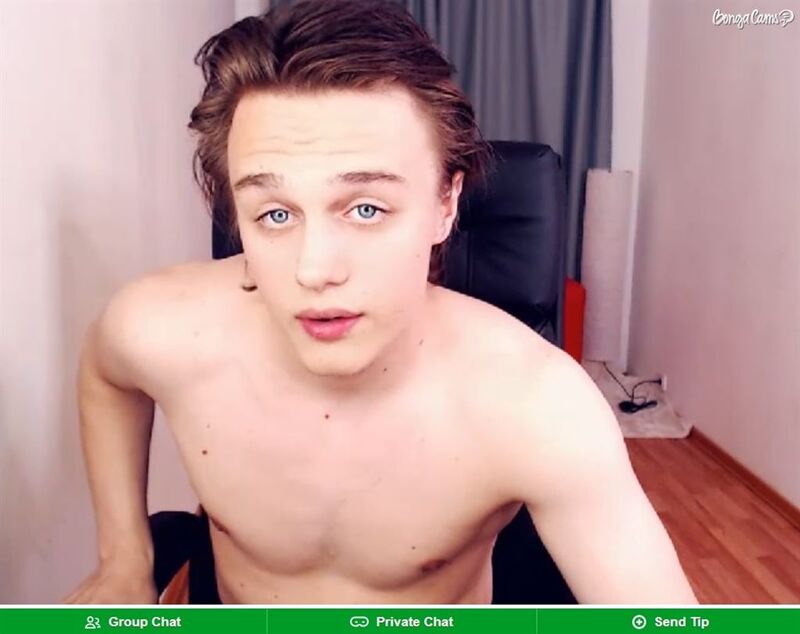 Within the webcam room, cam hosts can select members to be moderators. This entitles you to special privileges as long as you police the chat room dutifully. You have the power to remove nasty messages, kick users out and prevent users from adding to the public chat. Plus, it pays off, as you get special treatment from the webcam model you're "guarding".
Another cool feature is the models' bio, located top right of their chat. You can find anything from pictures and videos, an option to be notified when your guy is online, Fan Boost to help the model win awards, and in some cases a schedule of when the model is online.
As for private chats for those unsatisfied with sharing their beau with others, there's an average price of $3.30/min and it's also the cheapest price as well. Cam2Cam chats comes at no extra cost. You can also choose the Spy option from the tags, for hosts engaged in private chats, as a cheaper option to get to the action.
The mobile version is just as good as the desktop, and during a free chat you can even swipe to see more random rooms until you land on your preferred hottie. Just like the mobile version, the site boasts great HD streaming, with many rooms in 720p or 1080p. On the bottom right of the chat room, there's a choice of HD options, you can select which streaming quality suits you best.
To purchase credits, click on the green Buy Tokens button on the top right, where you will be directed to a pop up with two parts - Choose payment method on the left, and Choose a token package on the right. Select for PayPal and the tokens package you want, and then select Buy Tokens again to proceed to the payment page.
BongaCams is a great freemium site that you can have a gay old time on without spending a dime. The hosts are eager and willing, the extra features are entertaining, and the great streaming quality in most rooms make for an unforgettable experience.
---
ImLive

Unlike the other sites on this list, Imlive shines most because of the endless features it offers, far beyond the live cams. Sure, the amateur hosts are lovely, but with a relatively small number of them, it's good to know there are multiple ways to pass the time beyond countless cam rooms. Some of these special features include the Multi-Viewer model finder, the Fulfill Your Fantasy request, and the monthly parties and contests for members and hosts to enjoy.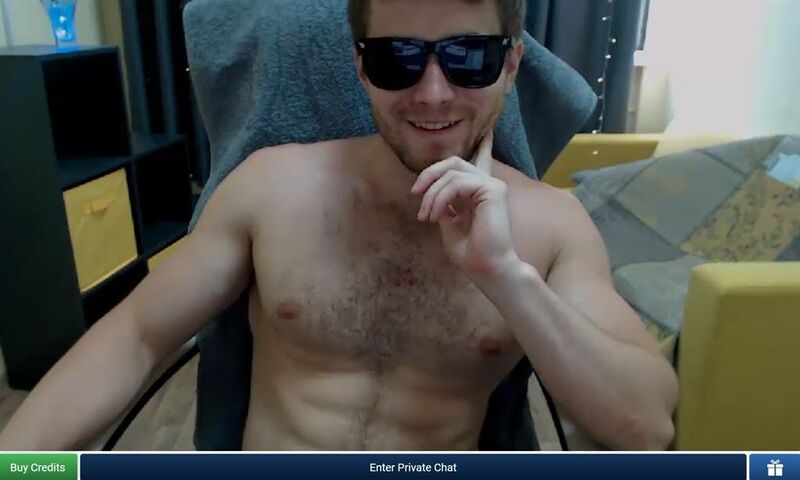 ImLive has the option to chat with two separate models at once, group shows which only require a minimum tip amount to start a full on sex show, and even the private shows go for as little as $1.00/min (With the average price bring $2.25/min). The main downside of the site is the streaming quality, which is a problem in many rooms.
Membership benefits are another cost effective way to explore ImLive, with different ranks (Based on your spending) giving you multiple discounts, and especially substantial discounts on recorded shows. In fact, the Member Area is the most informative and fun place on the site. It shows you all the live chat room categories, Pornstar Shows, contests, how to use and control a models' toy, rooms you've recently visited and favorite hosts, a connection to the mobile site and even information on the site itself.
To make a purchase using PayPal, click on Get more on the top right, which will lead you to select a credit package. Once you've done that, look for the option to Change payment method. There you will be given a choice between a credit card payment and PayPal, and you will be directed to accessing your account on the PayPal.
ImLive is a site for the entertainment seeker, who loves exploring sexy delights with like minded buddies. There is a definite community feel, and the participation of the members in contests and special shows make that even more apparent.
---
Conclusion
Out the different sites in this article, the winner for 'Best in Gay' goes to Flirt4Free. It combines the perfect trifecta for a cool gay cam site - Perfect HD quality, gorgeous professional hosts, and features that go far beyond sex to make sure you never lack that extra value for your time. It has low budget prices, an easy payment process via PayPal, and a great combination of premium quality with freemium free sex and naughty models.