Top 6 Cam Sites to Find Cam Girls That Can Roleplay
Published
November 11, 2020
Fantasy is big in all our lives, in one form or another. One of the most fun ways to enjoy it, is through roleplay, especially if it's with a beautiful model on a cam2cam chat site. Many of the roleplaying cam girls found on the six webcam sites ranked below are ready with outfits and gear to take their cam shows into places of fantasy and wonder.
---
CamSoda

In general, CamSoda is on most of our lists for "best-of", and for good reason. It's a site with many talented hosts, from various persuasions, with plenty for free shows and private shows at reasonable rates. Admittedly, the search engine can be tricky, as there are no actual categories, only tags. So, finding your roleplaying queen might take a while, but when you do - the fantasy can begin.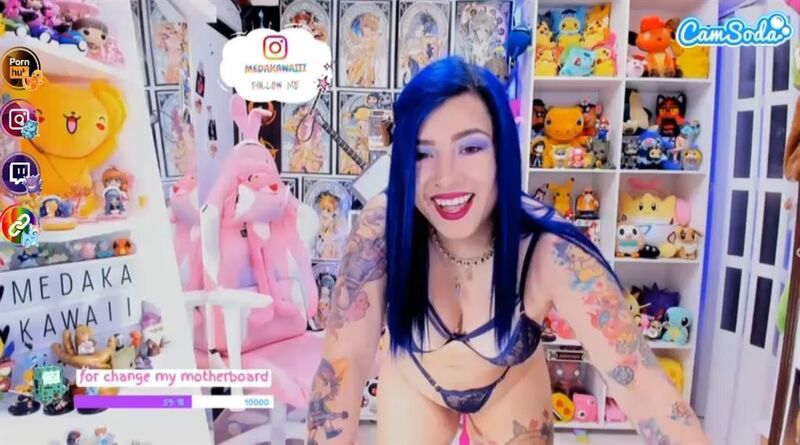 This is a well known freemium site where models can perform explicitly in their open rooms. Diversity is important for roleplay, and here you will have types of models to choose from. You can choose by a model's rating, her room's HD capabilities, and thousands of other tags. On CamSoda the average price per minute for a private session about $2.75/min, but plenty of hosts go for $0.55/min, as well. Not all hosts allow cam2cam, so make sure your chosen gal offers the full experience.
Additionally, CamSoda is one of the very few sites where you can indulge in a mobile cam2cam session from anywhere, and roleplay to your heart's content. There is no added cost incurred when activating the c2c feature during a paid-for private session.
Some of the best features of the site include free exclusive videos made by Camsoda, a nifty blog from the hosts, and sex toys that you can control in the model's room - to take that roleplay session one step further.
With no need for a fancy membership or lack of hosts, CamSoda is a one-stop shop for paying and non-paying members for some good roleplaying fun.
---
LiveJasmin

LiveJasmin is a premium chat site that has some of the most professional, polished hosts online, and fantastic HD quality in the vast majority of rooms. These glamour girls get their profile photo albums professionally done, and though there is no nudity in the open rooms, there is no doubt these ladies can roleplay with the best of them.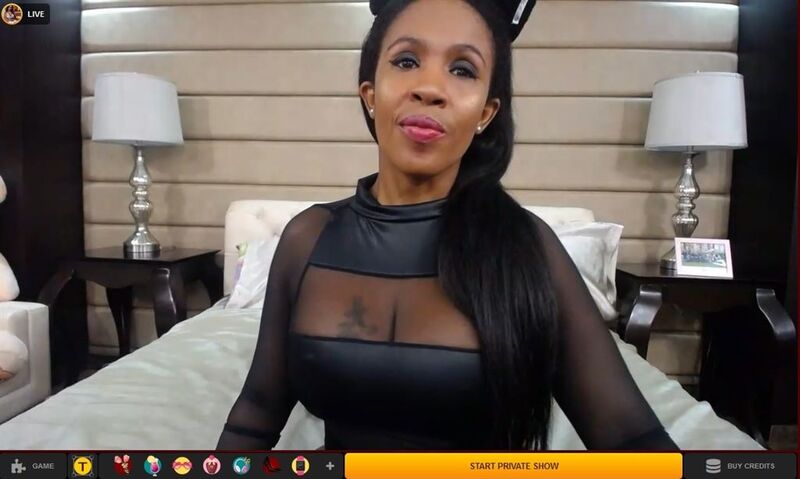 This is a wonderfully user-friendly site, with the search engine easily guiding you to any and all categories you might desire with many hosts speaking different languages.
For private shows, the average rate is $2.40/min, with the cheapest cam rooms coming in at $1.00/min. You can filter the amounts and hosts by going to the main search engine under Price and choose what is the right price point for you. Turning on your own webcam and audio microphone costs extra. Each feature will add at least another 1.00/min to the private show rate.
Where LiveJasmin truly shines is it fantastic HD quality. By default, the rooms are streaming in high quality standard definition. To up the streaming rate, there is an HD switch available in most of the girl's rooms that will increase the rate to 780 HD.
LiveJasmin is as good as it gets on the important cam site attributes: the quality of their models, hi-def video and audio, chat room features and customer support.
---
Flirt4Free

Flirt4Free is a site that encourages interaction between models and the users. Banners covering the profile preview pictures boast of sex toys and controlling them, with the added option to connect to toys, one for you, and one for your roleplay honey, who can control yours as well. The result? An explosive 1on1 experience like no other.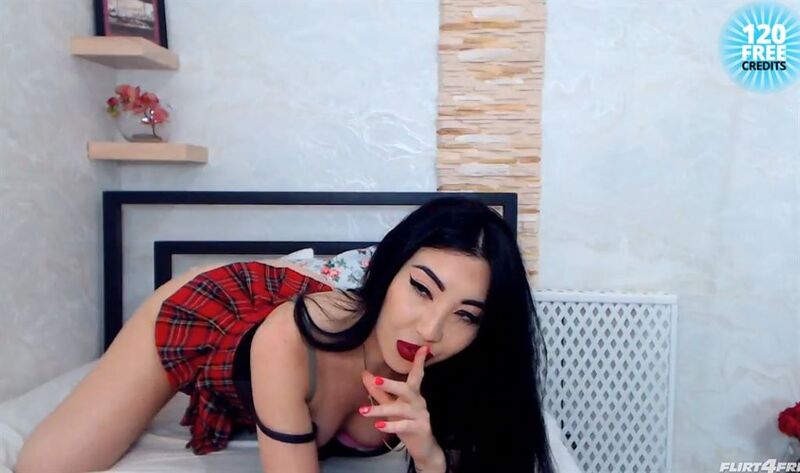 Unlike most of the sites on this list, Flirt4Free actually has a Roleplay category. What's fun are the myriad of ways to interact, such as Flirt Phone (A real call with a model), mulitple sex toys options, and show offers, where the user can negotiate a price with the willing lady.
Keep in mind that for a private chat, the prices on average are around $4.10/min, and the lowest price is only $0.45/min. However, take comfort in knowing that there are other chat types on the site that have cheap rates, like: group shows and voyeur mode. And if you just missed your favorite roleplayer, not to worry, the "Adult Model Schedules" feature will allow you to see when she gets back.
You'll be happy to know that another perk of this site is superlative HD quality and sound, with a minimum of 720p. And the c2c feature is available on both desjtop and mobile at no extra cost.
All in all, there is very little negative to say about the Flirt4free, as it's high quality all the way, with so many features and options to overwhelm you.
---
Stripchat

Stripchat is a site for show-offs, and I mean that as the biggest compliment. This is technically a combo of freemium and premium, because so much of the site is well made and professional, but most of the free rooms have no problem with some fun nude live cam action.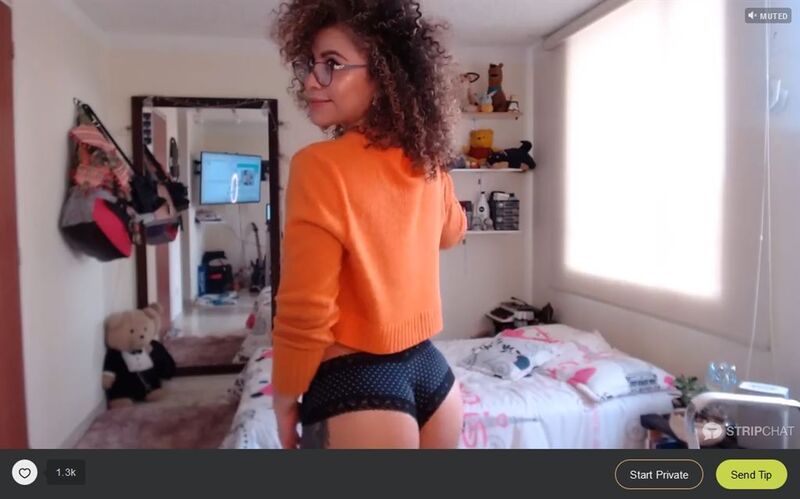 This is a great site for roleplay lovers, as the worldly models on the site love to be exhibitionists - outfits, costumes, voices, accents... You'll easily find someone to show you how to weld computer parts, as part of roleplay of course. Another reason for the roleplay compatibility as a neat, and new feature online - Virtual Reality. Visit the site to read all about this incredible contraption that allows you to feel as close you your model as you could get.
Private chat starts at just $0.75/min, the average goes for around $3.00/min, and the length of the session can be chosen by the host - so even if you leave early, you won't be refunded. As far as cam2cam, it depends very much on the host - sometimes it's not an option, sometimes it's expensive, and some hosts don't raise the price at all. Note that in the mobile version - which is very good - there is no option for c2c action.
The main disadvantage of Stripchat is the HD/streaming quality, which is quite surprising. Many rooms don't offer HD, so in the search box at the top right screen type in "HD", to get to them. Another disadvantage of the site is a lacking Customer Support option, with limited resources for online assistance.
Stripchat is a real community based site, and has a feel of a high class free live cam site. The hosts are always up for a thrill, and are mostly happy to give a full on show for tipping alone.
---
Chaturbate

The models and rooms in Chaturbate boast an explosion of color, cool visual effects, and a deluge of personal information, clubs, galleries, and more. I like that, because it makes the user feel less like they are on a live sex cam site, and more on a social media site, waiting to chat to their dirty friend.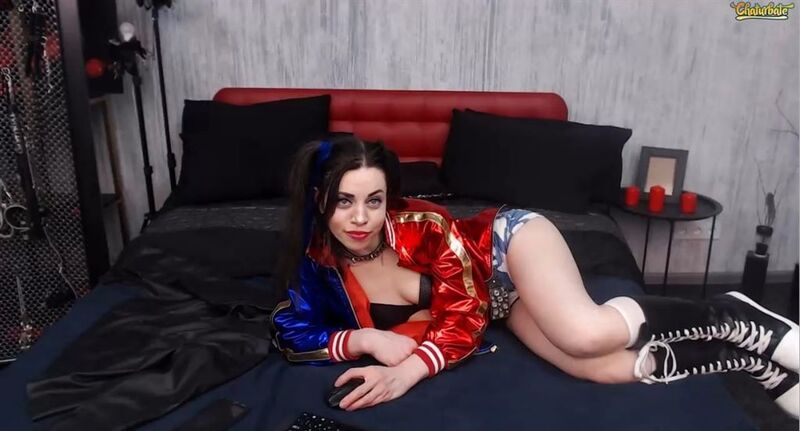 The best part of the site is of course, the free adult sex cam shows, that show full on beautiful babes in all their glory, just having a good time. Regarding the HD quality, notice that at the bottom of the picture box to the right there is a small button with a red "HD" mark on it. This is not available in every room, but when it is you can change to a higher resolution.
On average, if the model hosts private chats, prices tend to hit the $2.30/min mark. Saying that, there are many rooms that kick off exclusive kink sessions at just $0.60/min.
Finding that lucky lady might be more challenging than it should, as the only way to find her is looking through tags (No categories). Another major flaw in the site is the odd choice not to allow members to go on cam2cam sessions - unless they register themselves as a host/broadcaster.
---
C2CPorn

Many of us are creatures of habit. We get to a site we love, and we can spend years on that alone. Wouldn't it be exciting to challenge those barriers, especially in porn? I think so. To that end, C2CPorn takes all of us and introduces a delectable mix of models from the best sites online. Every leading adult cam show site - many from this list - participate in the collection of these beauties.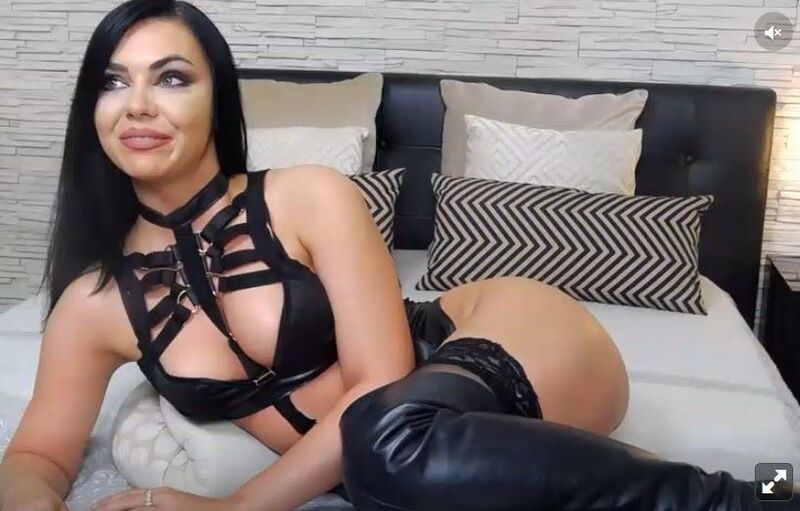 Easy to navigate and find your ideal lady, you have everything to choose from: age group, ethnicity, language, kinks, and even video quality. When you pick a girl you will arrive to a page that gives you all her info, and which site she hails from. If you feel so inclined, click on her room and you will be redirected. This makes finding adult sex chat so much easier, and also enjoyable, because you never know where you'll end up. Personally, I like that this is very clearly not an independent live cam site but a doorway to it.
The site also offers more selecting options with up to 5 star ratings, and if you hover over the model, you will see her sex, age, and a flag identifying the languages she speaks. There are even "Trending Tags" for those of us that like to stay "on trend". As far as HD quality, that's for you to choose when you categorize. This site is a home for all the best live cam sites online, so don't miss it checking it out.
---
Conclusion
As you can see, I've compiled for you a list of all the different ways to find that roleplay live cam show you're looking for. Sites that are more important for HD lovers, sites that value completely free and adult chat, sites with a huge array of models, sites that connect you to the models intimately, and so much more. There's something for everyone on this list - don't be afraid to experiment and talk to these lovely ladies, who knows what kind of kink can be found in each of every one of these incredible sites. Though, to get started, you can't go wrong with CamSoda.