Top 6 Adult Cam Sites Accepting Debit Cards
Published
February 05, 2020
The following are my top 6 picks for debit card friendly adult cam sites. Find out what makes them better than the rest and how to quickly, easily and super-safely get that debit card working for your deviant desires. Oh, and by the way, you also have the option on all sites to pay via a Paypal account that's registered to your debit card.
---
LiveJasmin

You won't regret a single penny you charge to your debit card when it comes to enjoying a private cam session with one of LiveJasmin's X-rated sex sirens. If you're an A-list live cam sex performer, chances are you'll be performing on LiveJasmin and probably be part of the site's super-elite group of exclusive models that you can't find anywhere else.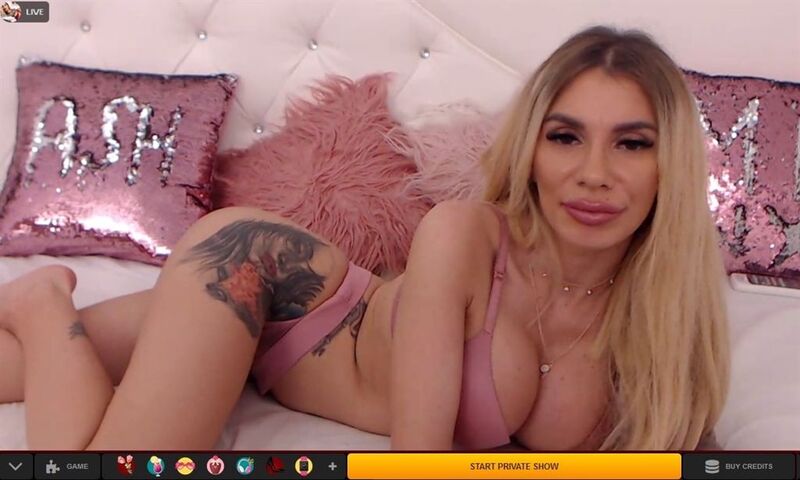 Almost every room in this premium adult cam site streams in either HD or full HD (1080p) ensuring a smooth, fast and crystal clear broadcast of the bootylicious babes. And talking about the babes, there's something for everyone, from bondage loving blondes and squirting slaves from South America to sex-crazed MILFS from Mexico and petite titty Thai girls. The only type you won't find is amateur wannabes - these ladies are pro performers all the way.
As you'd expect from one of the most up-market cam sites, a cam2cam and 2-way audio show is an option in every room but this costs extra. Most girls charge around $2.40/min for a 1on1 show with the top tier temptresses able to appeal to those with bigger budgets and can afford up to $12.00/min. For those of us looking for a more cost-effective extreme experience, you can also find models offering shows at just over a $1.00/min (but if you want cam2cam, then you've gotta add on another $1.00 - $2.00/min on their listed rate).
Using your debit card will score you 10 free credits the first time you register its details on the site (and that's before making any purchase). On top of this, you can Spin The Wheel before every credit package you buy (but only once every 16 hours do you get a spin, so time your purchases accordingly). The wheel offers prizes, including a jackpot, which will double the credits given in your chosen bundle.
Debit cards accepted include:
Visa
Mastercard
Maestro
Discover
JCB
---
CamSoda

CamSoda is a freemium live sex cam site, which generally means lots of explicit and hardcore snapshots fill the screen the minute the site loads. Expect to see around 500 plus raunchy rooms featuring all types of performers from porn stars to horny housewives and sex-crazed students, all looking for an audience to watch their sexhibitionist show.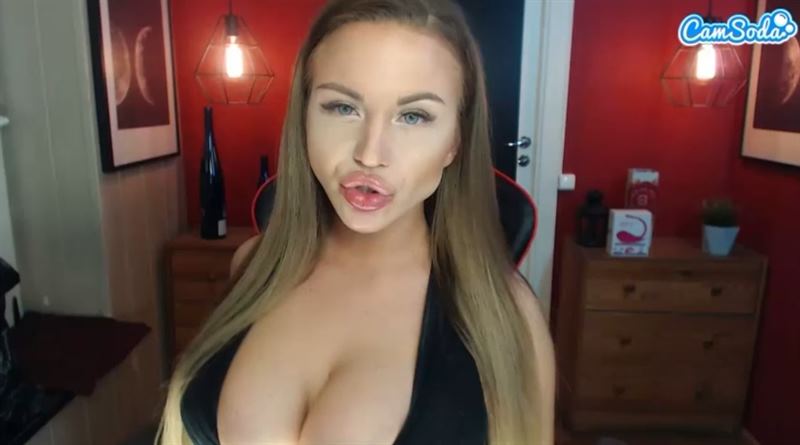 CamSoda is not for the faint of heart. The majority of the girls (guys/shemales and couples) that broadcast on this webcam wankathon platform are into kinks and fetishes and are looking for a partner to play out their fantasies with. The homepage gallery of snapshots are taken from live feeds so it's a case of what you see is what you'll get. And what you'll get is models of every age and appearance using every sex toy on the market in every way imaginable. Narrowing down your results to only those that are of interest to your particular perv can be quite difficult. As anyone can register as a model on the site, the overwhelming majority of the performers tend to veer towards the amateur level and as such, tag themselves with as many search words as possible in the hopes they'll be seen by a large audience - even if the search tags aren't applicable.
On the upside - with so many passionate porn lovers fighting for your attention, many ask for the lowest private cam chat rates around. You can always find plenty of nymphos offering cam sex sessions for just $0.55/min - but on average (and those with more experience) charge around the $2.75/min mark. Cam2cam and 2-way audio is usually included in the price, but not always. It's best to check with the performer prior to starting a private show if it will incur an additional charge.
Debit cards accepted at CamSoda include:
Visa
Mastercard
Maestro
JCB
Discover
On another somewhat related note, CamSoda is one of the few adult cam sites that takes American Express (but only if you're based in the U.S)
---
Stripchat

Stripchat is all about mixing and matching. It mixes the best of a premium cam site with the best of a freemium cam site to create a horny hybrid cam site populated by amateur and pro porn performers streaming their sexy antics in HD, SD and even next generation VR (virtual reality).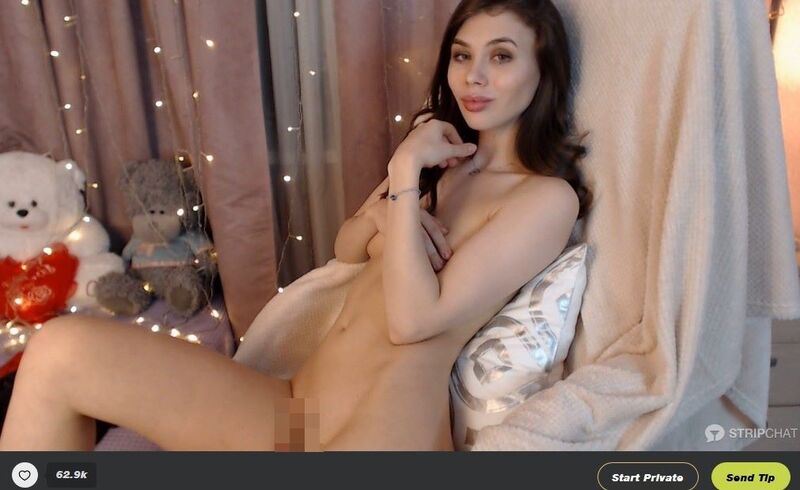 The moment the site loads, you know Stripchat isn't quite like other adult cam sites. On one hand the ad-free, well laid-out, user-friendly homepage looks like a premium porn platform. On the other hand, the XXX images taken from a room's live video feed show leave nothing to the imagination. The site is a freemium site, which means anyone can stream their pervy passion on the platform and there's full-nudity and kinky kicks from the get-go.
The models are a true international mix with a strong showing of European cam girls and even sub-saharan sexpots, and the site's well thought out and accurate tagging system means you can choose your ethnicity of choice in just a couple of clicks. For those of you with a slightly more exotic taste in bedroom games, you'll find every fetish categorized - from femdom mistresses to submissives, and spanking to SPH.
As with everything else on this site, prices cover all levels too. There are verified ex porn-stars who can pull in chats at $10.00/min to start-up sex kittens asking just $0.75/min. Most rooms though come in at an average $3.00/min for a private cam session. When it comes to paying for a cam2cam upgrade in your show, again this is a huge variable. Some girls include it in their price, others charge slightly more, others even double their rates - the only way you can discover which do what is to go into each room and check.
Stripchat takes most major debit cards for live sex cam show payment. These include:
Visa
Mastercard
Maestro
JCB
Discover
---
Flirt4Free

Flirt4Free is the adult's adult live cam site. Sure, sexy babes are why we go there - but there's so much more for those of you that like to delve deeper (and darker) into a cam girl's charms. All the ladies on this site are true flirts. They'll take it all off and get wonderfully freaky, but first, they'll seduce, they'll enchant and beguile even the hardest of hardcore hommies before they'll take you to extremes in an unforgettable private cam show.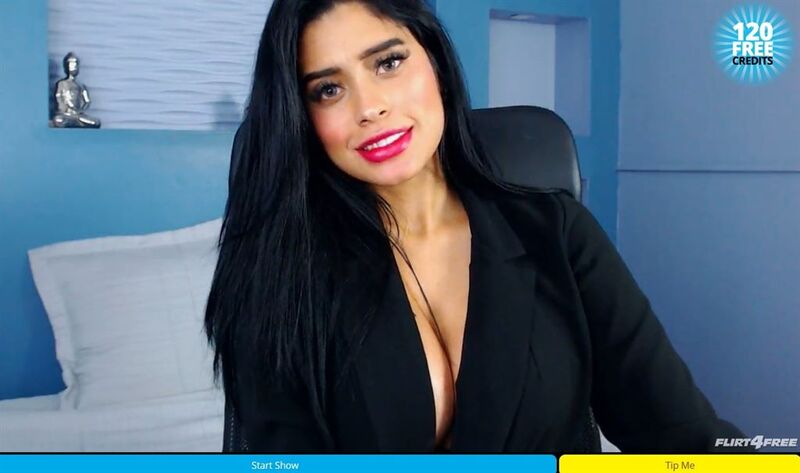 You won't find hundreds and hundreds of hotties hanging around in free chat rooms at Flirt4Free. This site has a smaller number of registered raunchy cam hosts, but every single one of them has to pass a stringent vetting process, and then be able to hold an audience, or the site may kindly remove them from the platform.
The home page features glossy snapshots of the girls, with their open rooms featuring a link to their bios which are full page descriptions of their likes, fantasies, preferred fetishes, along with reviews of their private shows from fellow cam aficionados. The site also features a micro-site fetish section with not only the models that perform the 56 listed kinks, but a community powered forum discussing related topics, along with educational and informational articles enabling you to bone up on your bondage skills and more.
The average 1on1 cam chat rate at Flirt4Free my seem high at first, but in reality, it's around the middle of the price ranges listed in most premium platforms. Expect to lay out on your debit card around $4.50/min for a private chat session - but this includes both cam2cam and 2way audio with a professional live porn princess. On the lowest end of the scale, with a couple of clicks you can find some cam cuties asking for just $0.45/min (yep this includes c2c and audio!)
Along with the usual array of payment methods, the site accepts debit cards including:
Visa
Mastercard
Maestro
JCB
Discover
---
ImLive

ImLive is far more than just an XXX cam site, it's a live porn platform hosting a variety of adult themed fun features, sex shows, contests and games that'll keep any pervy player occupied for hours. But, if it's a private session with a naughty cam girl you're after, this site consistently has some 600 cam rooms streaming at any one time.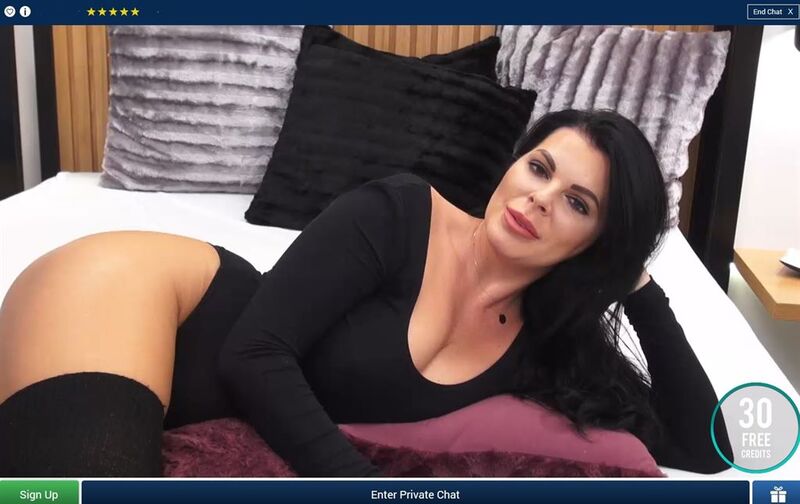 ImLive is exceptionally strong in added extras. Me personally, I'm a fan of the site's Multi-Viewer option. You can watch six free rooms at the same time and while there's no nudity in the open rooms, if you've got six windows filling your screen - be patient and you're bound to see a girl or two breaking the rules. Another fave feature of mine are the site's Candy Shows. These are full on sexpectaculars where everything's off and everything goes and it costs a few dollars for a ten minute (more or less) entry into what a horny heaven must look like.
When it comes to HD - it's a hit or miss journey. The prices for cam chat are lovely and low - but unfortunately lovely and low can also describe many of the room's streaming capabilities. Ah well, you can't get it all.
When it comes to pricing most cam babes charge around $2.25/min with the cheapest private sex cam shows starting at at just $1.00/min (and this includes cam2cam and 2-way audio). And, if that isn't sweet enough, you can join a senorita's Discount Club and get up to 70% off her rates, along with access to some really naughty videos and photos.
Paying by debit card is safe, secure and easy at ImLive. The site accepts most major debit cards including:
Visa
Mastercard
JCB
Discover
Maestro
---
Streamate

If you're a lazy lad like me, Streamate knows exactly what we need. It's all about making sure you do as little as possible in order to enjoy hour after hour of great adult cam sex. Forget about clicking and clucking, this site is all about sitting back, hands off the keyboard and on your... lap (come dudes, what did you think I was going to say?).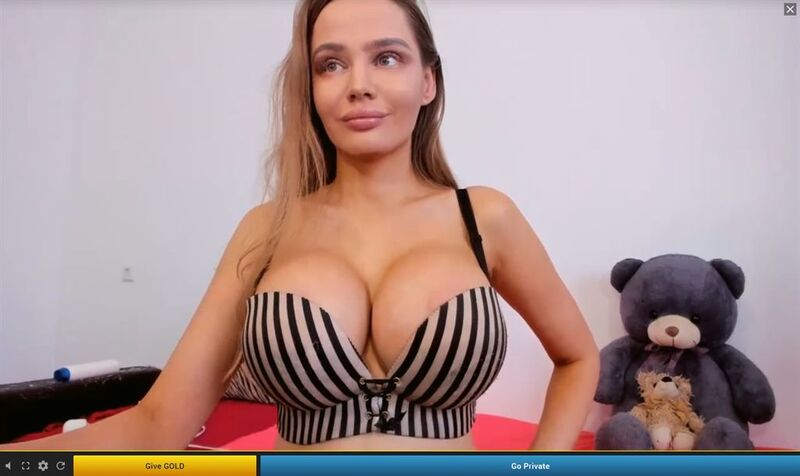 Streamate has all the usual bells and whistles of a popular adult cam site. Kinks and fetishes are well categorized and easy to get to from the homepage nav bar. The site loads quickly showing snapshot after snapshot of models in various stage of undress, with a good majority preferring to keep clothes out of the photo. And, when it comes to streaming - out of the 1,000 plus online rooms, there's always a good helping of HD hotties.
But, these aren't the reasons why Streamate grabbed a spot on my list of the top 6 cam sites accepting debit cards. Streamate has something else that wankers, like yours truly, find extremely beneficial - it's payment system. Yep my friend, I'm a huge fan of paying on Streamate - no joke. Here's how it goes. You register as a member of the site (which is free, quick and easy). You save your debit card details on the site's safe, protected and encrypted files. You then have a daily limit of up to $25 to spend. At the end of your camming sessions, the expense you'vbe incurred will be deducted from your card. You only pay for what you use and if you need a higher daily limit you just contact the site and they'll up your ante. No stocking up on tokens and no wasting time having to repeat a purchasing process.
The only downside of Streamate is that the prices aren't the cheapest around. On average, a 1on1 private sex cam show will set you back around $3.20/min (normally the girl will add another dollar or two if you want it to be a cam2cam session). However, there are always babes broadcasting for a minimum $1.00/min (again, add another buck if you want c2c time).
Debit cards accepted on the site include:
---
Conclusion
Most financial fetish fellas espouse the benefits of charging as much as possible to a debit card instead of a credit card. Quite simply, you pay for your purchase using the debit card and at the end of the day the amount is taken out of your bank account. This means no nasty shocks at the end of the month.
Now, before I go and let you start grooving with the girls, I wanted to point out that all of these sites (in fact every site I talk about) are verified as safe and secure. If you get a virus, it won't be from these trusted streaming sites. Also, they know we don't want our online adventures published for others to see, so when your billing statement comes through, the name of the payment provider is listed, not the name of the website.
So, as you now know which are the 6 best adult cam sites taking debit cards, you might be wondering where to start? Well, I'm a huge fan of LiveJasmin. Every single cam hottie is drop-dead gorgeous, there's no funky streaming issues, and if you use the bonuses the site gives out, the final cost of a X-rated cam show is great value for money.