Top 4 Findom Live Cam Sites
Published
November 13, 2019
If you're looking to get freaky with your finances but don't want to fork out a fortune - then read on. Domination reigns supreme at the following four live cam sex sites - financial domination that is. Yes, my fellow fetish followers - if you wanna be a paypig to an ultra strict all punishing domme diva - then you've gotta check these awesome X-rated webcam platforms. Get ready to loose control just the way you've dreamed of.
---
FetishGalaxy
There's no mistaking what this xxx webcam platform is all about with an in-your-face fetish homepage. Snapshots fill the screen and we're not talking R-rated photos. Subs / doms and expert trainers lure you in with their latex covered legs and balls and gags. For fans of findom, fulfilling your fantasy is just a few clicks away. The controlling goddesses at FetishGalaxy will give you exactly what you deserve and you'll be thanking them for it.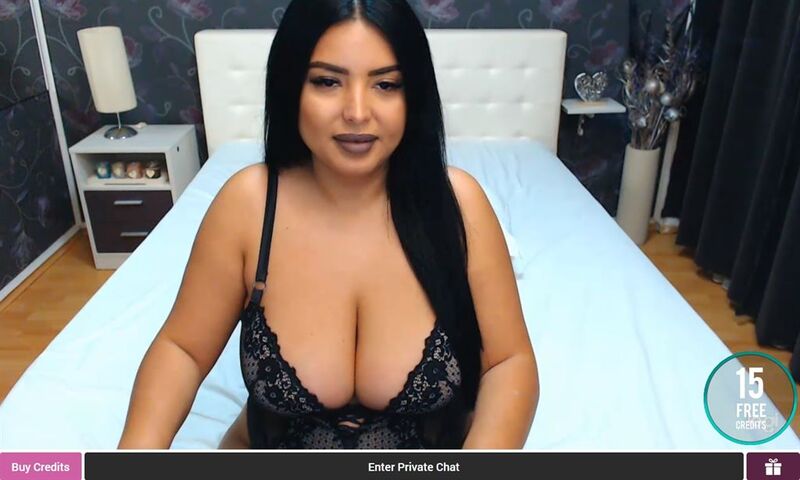 Finding the right mistress for a money slave isn't as easy as many would think. Thankfully at FetishGalaxy they make it a bit easier with a user-friendly top nav search bar that groups the cam controllers by fetish as opposed to appearances. Right in the middle of the top search bar click on Findom and all the online sex cam divas that specialize in training and dominating a personal paypig appear. After that it's just a matter of selecting the one that deserves your time and tributes.
While you may want to be their human wallets, FetishGalaxy doesn't want you to be its human wallet. Prices for some one-on-one, cam2cam time with these kinky ladies is extremely affordable. Without too much searching you can come across several findom dames that'll use your mind and body as a human ATM but only charge $0.85/min for the abuse they'll dole out. On average though some kinky c2c kicks with these professional pervy princesses comes in at $2.60/min.
Insider Tip: Even if you're looking for findom fun - don't limit your search to only those cam models that have tagged themselves as findom experts - you'll miss out on a world of fetish fun that's guaranteed to give you a great mind fuck. Check out the fetish performers that are hosting Candy Show previews. Here you'll see some live hardcore action teasers before the model starts her paid-for kinky sex extravaganza.
Score More: Even with such cheap cam2cam rates there are always ways to get more for less. Many models have discount codes that you can apply to get areduction in your private cam2cam sexcapade. Politely ask the lady in control if she has one - you never know if she's feeling generous to her sub (or domme) - and will let you get more of her at a special low-cost.
If you're into fetish fun - then FetishGalaxy has it all in the most easy to use, explicit yet low-cost offerings. The only down you'll get is with the site's video streaming. In order to give you the best cam kinks for the lowest chat rates - there's a trade off - and in this case its the streaming quality. But if you're not bothered by not having many HD options - then you've hit the findom live sex chat jackpot at FetishGalaxy.
---
LiveJasmin

LiveJasmin is in control and by that I mean they dominate almost all aspects of the live cam sex world. Nothing beats them when it comes to finding not only kinks and fetishes of every genre, but they reign supreme over other premium live sex cam sites with top quality HD video feeds, surprisingly cheap private cam chat rates and a roster of gorgeous sex goddesses that will very quickly have you addicted to LiveJasmin with no intention of going to rehab.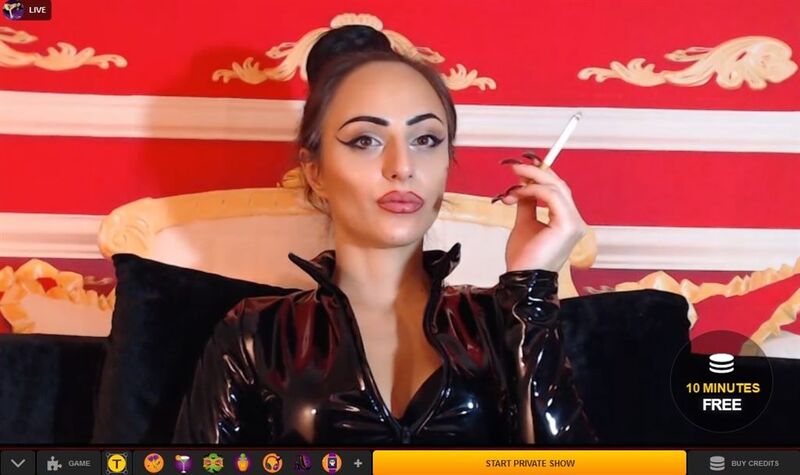 LiveJasmin is all about sophistication (at least on the outside). Sophisticated cam hosts, sophisticated sex studio layouts and even a sophisticated fetish community. In fact it's so sophisticated that they don't even call it fetishes or kinks - rather they refer to it as Willingness. To find those demanding divas looking for a cashpig to command, you simply go to the left hand nav bar and under the Willingness category select Dominant. These queens are extreme experts in controlling your body and your wallet.
Surprisingly this premium live cam sex chat site doesn't charge a premium price. You can enjoy a hardcore financial mind fuck for just $1.00/min - yep - you may wanna be a human wallet but LiveJasmin leaves that between you and your domme. They want you have to have a fat wad to enjoy with her. On average, though, some HD one-on-one cam chats will set you back around $2.40/min (add on a extra dollar if you want to have cam2cam).
Insider Tip: If you've found a mistress that makes you moan with pleasure yet she's out of your price range - be patient. Some of the most expensive cam girls feature time-limited discounts when they'll cut their prices by 50% or more.
Score More: If you validate your credit card details (without making a purchase) you get a nice little 'thank you' from the site of 10 credits. In addition, don't forget to check out the ongoing Promotions (you can find these on the top right of the homepage). You can get anything from doubling the amount of credits at any one purchase - to explicit live sex shows for just $0.10/min
The only reason LiveJasmin doesn't take the top spot in my list of the best findom cam sites is only because it doesn't have a specified search category for findom. Many of the cam mistresses are experienced and extreme in taking control of your wallet and enjoy playing with a gift slave over a glorious HD feed for a low chat min/rate.
---
Flirt4Free

The hardcore hotties at Flirt4Free like to take control from the get-go. The sex queens at this premium live sex webcam platform enjoy the kinkier side of dirty cam chat and they're not shy in letting you know this. Flirt4Free has a stand-alone fetish micro-site dedicated to all things kinky. From education to community forums and of course stunning cam babes that want to make your their gift slave - at Flirt4Free you're guaranteed an extreme HD sexperience that'll leave you dripping with desire.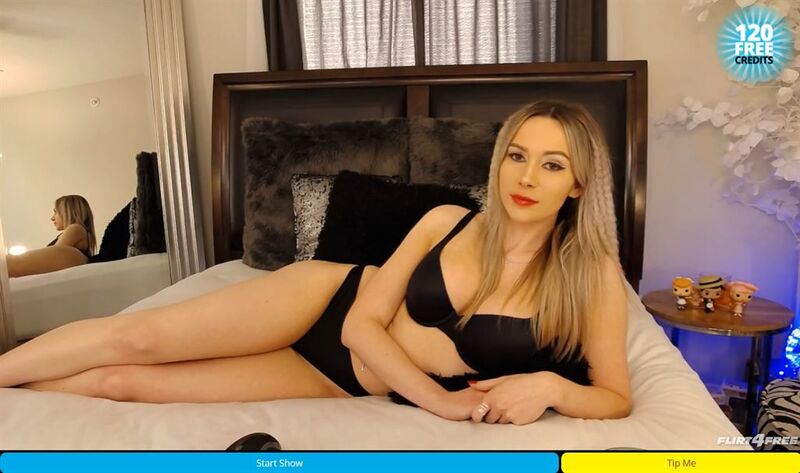 Trust your fellow fan of the freaky, Flirt4Free is not going to disappoint. On the top nav bar - under Live Cams - a drop down menu appears offering you not only the option to go straight into it's Fetish field - but also to view the Top 20 Fetish Models on the site (regardless of whether they're online or not). In the fetish micro-site you just scroll down through the swathes of kinks available until you come to Findom and there, my friends, you'll find a porn paradise inhabited by horny babes with a passion for paypigs.
Now, while Flirt4Free may be the promised porn land for your particular proclivity - you may end up paying a less than perfect price (unless you know what I know). Costs for some one-on-one, cam2cam chat fun average around $4.10/min, but if you take the time and look around, you can find some raunchy rooms at just $0.45/min. Now - for what I know...
Insider Tip: In the fetish community, post your fantasy in the Fetish Forum message board. This is where all the fetish specialists hang out and very quickly you'll be getting 'hit' up by the domineering divas who want to make your kinky dreams come true. Often they'll give lower chat rates than they usually ask for.
Score More: You want free credits? If you don't... then you really need to get trained to be someone's paypig. If you do, then check out View Promo in the drop down menu under Live Cams on the top nav bar. The site constantly hosts discounted events and has special offers giving free credits and credit boosts.
With a strong focus on fetish, HD streaming throughout and cam2cam babes that specialize in findom and a range of BDSM genres - Flirt4Free is a worthy inclusion in my list of the best findom and fetish live cam sites. It comes in at number 3 purely because it can be expensive, but with the tips and promos I've mentioned, and a bit of looking around and patience, you can find the domme of your dreams for pennies in your pocket (that is if she allows you).
---
XLoveFetish

XLoveFetish is slightly different to the other additions on my list. It is a much smaller site than the other three financial domination webcams listed here, but at XLoveFetish every cam host is a professional and experienced fetish aficionado. The women online at this X-rated video chat platform are passionate devotees of the kink. It's very much a cam community of BDSM, findom and every variety of the genre. If you're looking for a mistresses that's going to give you a masterclass in how to behave - then you've come to the right place.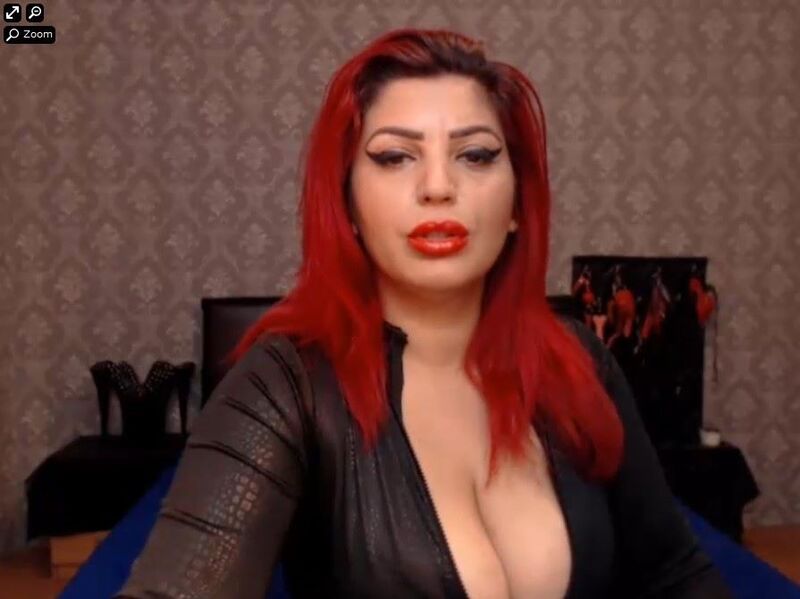 As I mentioned, don't expect a huge selection of online doms or subs streaming live at XLoveFetish. Generally, there are only a handful broadcasting (even though thousands are registered to the site) - this is because the site is a community powered live video fantasy chat portal. The divas and slaves that you find here are true lovers of their sexual games and passionate about their pervs. They may not 'look' as sleek and professional as other cam hosts - but don't let that fool you - these ladies know their business better than anyone and they live that life on and offline.
The majority of the rooms don't yet stream in HD, those that do have a small HD icon that appears on the top right of the snapshot when you hover over it. I have noticed though that more and more of the cam rooms are featuring this icon (thank you mistresses). On average, it's going to cost you around $2.00/min for a private chat session - with the cheapest rates coming in at just $1.10/min.
Insider Tip: When you register (which is free) - the site comps you one free hardcore fetish video to watch. Choose carefully. First, find the model which pricks your dick, and select one of her VIP videos for some extreme entertainment.
Score More: If you buy credits with your credit card - the larger packages include additional VIP xxx hardcore porn clips you can watch for free.
XLove Fetish probably isn't the best choice for those of you that have never taken a tentative step into becoming a wallet slave or cash pig, but... if you're a more experienced fetish follower then this is the place to kick up your kinks and live the life that pokes your passion. The video streams may not be the best (yet) but the cam queens here are devotees of the life as opposed to models trying it out. What more can I say except to go check it out yourself and report back (if she'll allow it).
---
Conclusion
FetishGalaxy reigns supreme for your findom fantasies. This is the porn palace for the queens that demand devotion and in return fulfill your dreams with no holds barred. With a dedicated findom category, experienced horny cam hostess and cheap one-on-one cam2cam rates, you're going to get real value for money in your financial domination cam quest.