Top 6 CBT Cam Sites
Published
December 16, 2020
Fetish is an inclination we all have, to different degrees. One may like a special kind of lady, another may prefer toys, and others may love an accent from an exotic country. But myself, like many others, love to go extra kinky, and be totally controlled. Not just BDSM action with a run-of-the-mill mistress, but full on Cock and Ball Torture. Giving up control to a savvy, powerful female that takes charge and tells me how to get down and dirty revs my engine, and if you're reading this - I'm guessing it does the same for you too.
These 6 sites are the best the live cam world has to offer, not only with CBT models that can make your head spin, but also in the amenities they provide: superlative HD quality, mobile platforms with c2c, premium features, low cost prices, and special promos and/or VIP memberships.
---
LiveJasmin

LiveJasmin is not made for just anyone who is looking for a live porn experience, but a true live cams connoisseur. This is an exclusive, luxurious site that doesn't allow sex or nudity in the free rooms, which is fine because CBT sessions are best when done in private. Along with excellent HD streaming quality, stunning pro models and plenty of ways to find cheaper fairs among the high rates, LiveJasmin is hard to beat.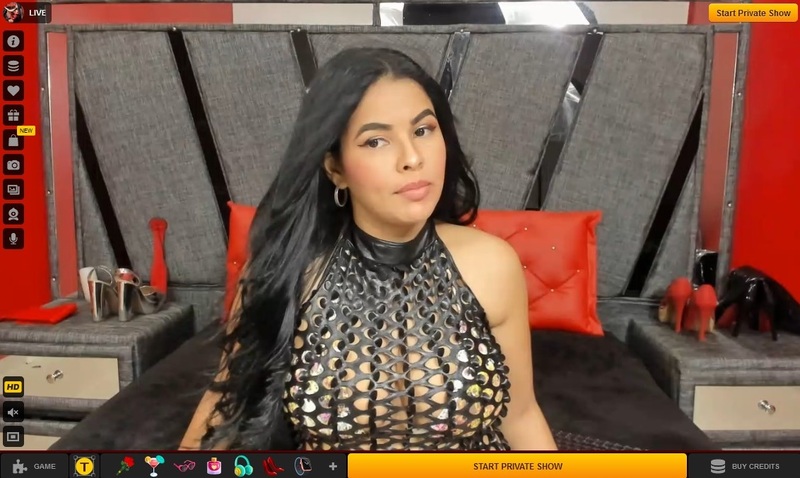 The premium elements of LiveJasmin start off with the models, whose profile pictures are dazzling. To find that CBT goddess, use the advanced search on the top right, where you can select several options. For example: HD, Fetish, BDSM, Domination, and more. There is no CBT designated category, but that's common, as it usually falls under the purview of most domination-practicing performers.
After chatting and getting to know your queen, you can move over to a private chat that start at just $1.00/min, with $2.40/min on average. That doesn't sound expensive, but when you add to that another $1-$2 for c2c activation and the same for audio, the prices can get high. But there are plenty of ways to find lower priced chats. You can select the Sale category, and you can also filter using the Price category to bring up the lower cost rooms. Also, find rooms with ladies that have the stickers: Newbie, Promo, and Birthday, who always offer more budget friendly options.
LiveJasmin also shines with its fantastic mobile platform, which you'll enjoy browsing, especially as it also offers cam2cam capabilities. The site's loyalty program called Club Elite is advantageous for regular users, and bumps you up the tiers the more you spend. The higher you get, the better attention you get from the models, who love giving special treatment to their Casanovas (The highest tier).
---
Flirt4Free

A true haven for all things fetish, Flirt4Free is built for the kinkiest among us. It seems benign when you first enter the site, as you can't tell that underneath the premium, beautiful platform lies a mini-site dedicated to all things fetish, including articles and interviews, Forums specially for the fetish members and models, and even an Education center for those who want to learn from the very best. Prices vary from the super cheap to the super expensive, but with premium sites, you get what you pay for.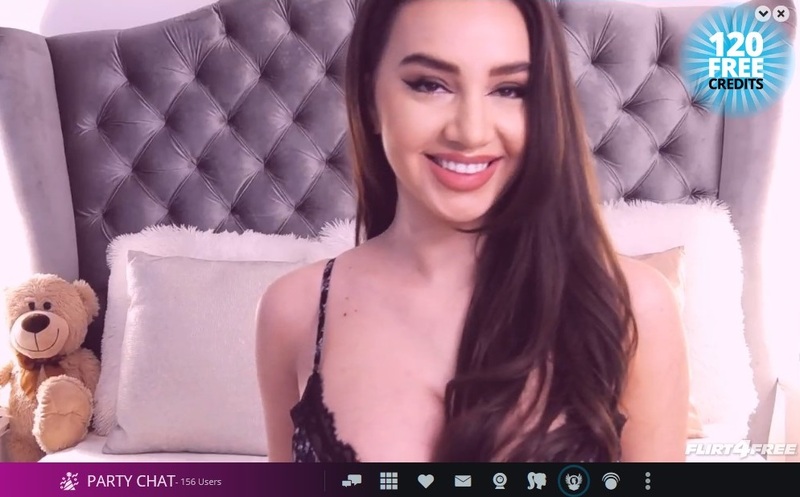 As mentioned above, finding a kinky cam girl is not much of a challenge when you have a designated CBT category on the Fetish mini-site, showing you all available models, along with their info. If you still want even more choice, you can always use the regular categories on the main page such as BDSM, Domination, and the like.
It's also important to point out that part of the premium experience is the superlative HD quality available in most of Flirt4Free's rooms. The site also offers a fantastic mobile version with cam2cam at no extra cost. To enjoy these treats, expect to pay on the cheapest end of the scale, $0.45/min, and a rather high average of $4.10/min. There are plenty of ways to get around the high price, the main one being the Lowest Price filter, and see the models in order of their chat rates per minute.
I highly recommend you consider joining Flirt4Free's excellent VIP membership, especially if you plan on being a frequent visitor. For $39.95 a month, you get a bunch of cool perks: 200 free videos a day, a monthly gift of 150 credits, unlimited action to shows you've recorded, and more. Also, to haggle or find a model that both suits your CBT needs and also is willing to negotiate, try out the Forums where the members can chat with the formidable ladies.
---
CamSoda

CamSoda tops plenty of my lists, because it's the absolute best freemium site around. That means free open rooms with nudity, sex, and a staggering amount of kink that you didn't even know existed. When you first enter, your eyes need to adjust to the dozens of rooms, all streaming live with gorgeous amateur models engaged in all manner of perversions. You can spend hours on the site without spending a dime, but even if you choose to go for a 1-on-1, you're in for budget-friendly prices, and a superb mobile version with c2c as well.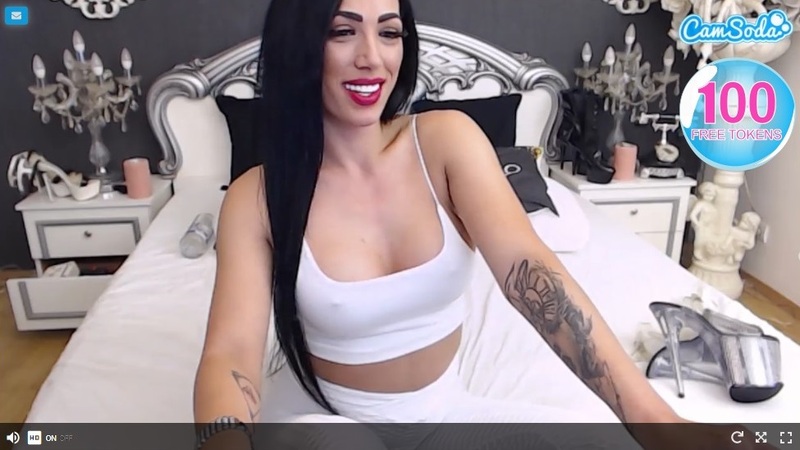 On CamSoda finding a CBT mama is more of an expedition, but an extremely enjoyable one. Like many freemium sites, CamSoda works with tags, thousands of them. You can use the search bar to enter CBT, but I also suggest you widen your search to anything kink related: Fetish, BDSM, Dominatrix, Mistress, and others. Personally, I think that going through the rooms themselves is much more fun, and the moment I spot a sexy leather-clad hottie holding a whip, I'm a happy camper.
On average, most rooms come in at the $2.75/min mark for a private show, though you can always find a good selection of girls for just $0.55/min. There's no extra cost for c2c, on the mobile as well. The site is so colorful and fun, and the mobile platform is no different. You can see lots of animation, connections to wishlists on Amazon, and social media accounts. You'll never be too far from your lady.
It's important to mention all the other activities CamSoda offers - Absolutely for free. The Exclusive Videos are created and produced by CamSoda, in impeccable quality, and even include real pornstars. Another fun feature is the Reallife Cams and Exhibitionist Cams, where people from around the world submit videos and clips of sexy antics, and you can just sit back and enjoy, no tipping needed.
---
ImLive

ImLive is so much more than cam rooms, but an array of special features that all come together in the Members Area, a unique feature all on its own that contains anything a user might need, including personal info, payment and history, as well as all categories, special events and promos. Porn-star shows, competitions, videos, parties, and between 400-500 streaming rooms online at all times.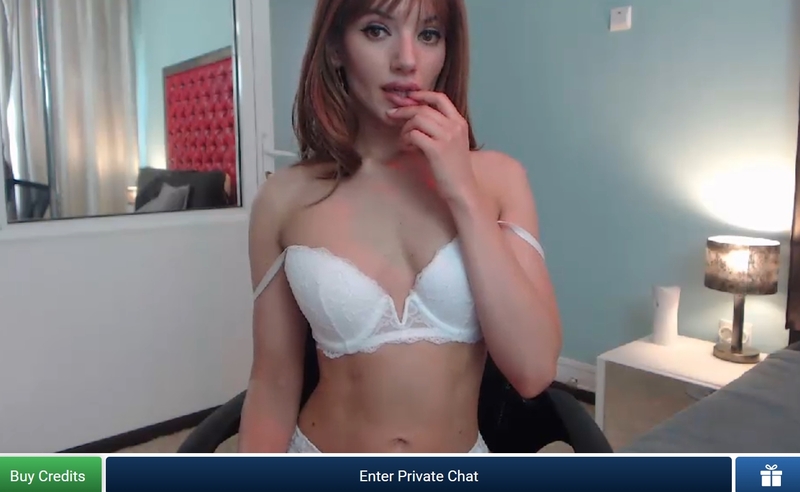 Finding CBT loving models is easy on ImLive, just go to the filter and select the CBT option under the Fetish category. To make sure you're both on the same page, you can also send out a fantasy to all hosts from your members area under Fulfill Your Fantasy, and see which models reply and offer to give you a custom made CBT experience like no other.
For a premium site, the prices are shockingly low, starting at $1.00/min, and average about $2.25/min. The only downside to the site which perhaps might explain the low costs is the HD quality, which some rooms lack. The site is working hard and improving all the time, but there are still rooms with less than stellar streaming quality.
On the bright side, ImLive has recently launched a brand new mobile interface, which is impressive for a site which is one of the oldest and most successful, but ImLive loves to give its members the very best. Another part of that care towards members come in the shape of providing multiple payment forms, such as using a prepaid card, which has several advantages. It protects your account, as it's not connected to it, and it also allows you to place a cap on your spending, which can easily go unchecked with all these beauties around.
---
Chaturbate

A party site for the masses, you'll always have a blast using Chaturbate and meeting some of the most eager performers around. The free rooms boast up to 4K HD, thousands of tags, and a general exhibitionist mentality which invites members and models alike to share their nakedness with the world, for free. The site also offers a unique possibility for those looking for a new career on the side - Broadcast Yourself, not just so you're able to c2c, but also make a few coins yourself.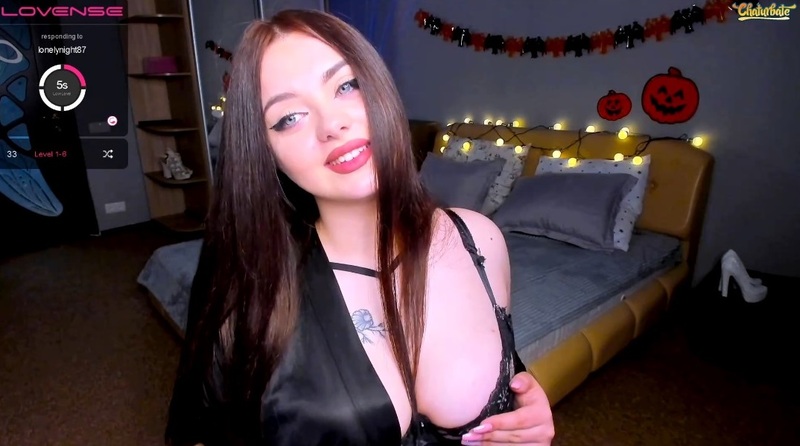 Just like most freemium sites, Chaturbate works with tags, which you can view by selecting More Tags on the top right. You can also use key words such as CBT, to find your kinky honey. Once again, I urge you to, instead, go the scenic rout and view the rooms on the main gallery page, which all capture the models that moment, though with a static pic rather than a live stream. It makes the "hunt" even nastier to see all those lovelies in their natural habitats.
Another super cheap site, private cam to cam sessions start at just $0.60/min and average around $2.30/min. Two-way audio and video may cost extra, as it depends on the performer. But honestly, you can stay on this site for hours and not waste a dime, thanks to features like Exhibitionist Cams, that show rooms that broadcast live shows of couples, singles, all wanting nothing but to show off their assets, for free.
To find the mythical 4K rooms, and all the rooms in impressive HD, select Options, and then choose Prioritize HD Cameras. This will bring up two kind pf rooms, HD, and HD+. Though there are less HD+ rooms, go ahead and click on them just the same, and discover a stunning world of pixel upon pixel of beauty and sass. You can also use this filter to choose a preferred region, if you feel like finding an Ebony CBT goddess, or perhaps an exotic Asian Dominatrix to give you the business.
---
FetishGalaxy
FetishGalaxy is, quite literally, a gateway to all things nasty, dirty, raunchy, and delicious. You'll find 4 kind of models on this site: Experts, Doms, Subs, and Educators. These four categories represent what each lady would like to explore further with you, along with dedicated fetish categories, CBT being chief among them. If you're into the darker side of sex, this is definitely the place to be, and for super low prices, too.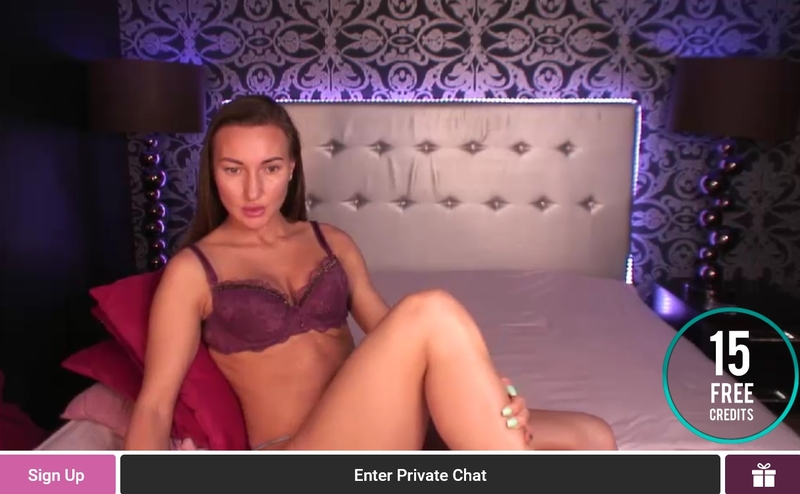 FetishGalaxy is a kink-centric site, which means every room is geared to the spicier side, rather more "vanilla" fair. On the top navigation bar above the library of X-rated images you simply need to select CBT, and the screen is filled with desirable dominatrixes looking for a partner to caustically abuse at their whim.
The cheapest CBT cams start at $1.00/min, but most come in nearer the $3.00/min mark. And, when it comes to cam2cam and 2-way audio - There are no hidden extras, it's an all-inclusive rate. The singular downside to this beautiful-bonkers site and its dangerous dames is the HD quality. Many rooms are great, but be aware that depending on the availability and number of hosts in a given hour, there may be SD rooms as well. There are also special deals that pop up which aren't always advertised on the site. For example, Monday is a day when many of the dommes and subs will cut their private show rates by 10%.
For those of you that aren't fluent English speakers, the site can be viewed in 15 other languages and at last count, between them all, the cam hosts spoke 28 languages. If you want to be told what to do in your native tongue, chances are this can happen at FetishGalaxy.
---
Conclusion
As you might have noticed, finding fetishes on live cams is not hard, as there are plenty of offerings and an almost endless supply of nasty, naughty ladies to satiate any CBT desire. However, from these six sites, my top choice has to be LiveJasmin.
A top choice on many of my "best-of" lists, it's simply a delight to visit, because I always know I'm in for a treat, even if that treat will dominate and humiliate me. The HD quality is superb, extra features, games and promos abound, and there are quite a few options for those among us who have tighter purse strings. The models are astonishingly "game" for anything, and are well versed in the art of kink. LiveJasmin is my CBT fantasyland pick, for sure.